Home
›
U.S. Coin Forum
CW: "Collector finds rare 1792 half disme in junk box" Grades PCGS FR02 w/ CAC..SOLD $93k!!!!!!

Goldbully
Posts: 16,719
✭✭✭✭✭
How cool is this???
Such a great story that should embolden all coin collectors out there.
---
Collector finds rare 1792 half disme in junk box
By Paul Gilkes , Coin World

Published: May 1, 2021, 9 AM

---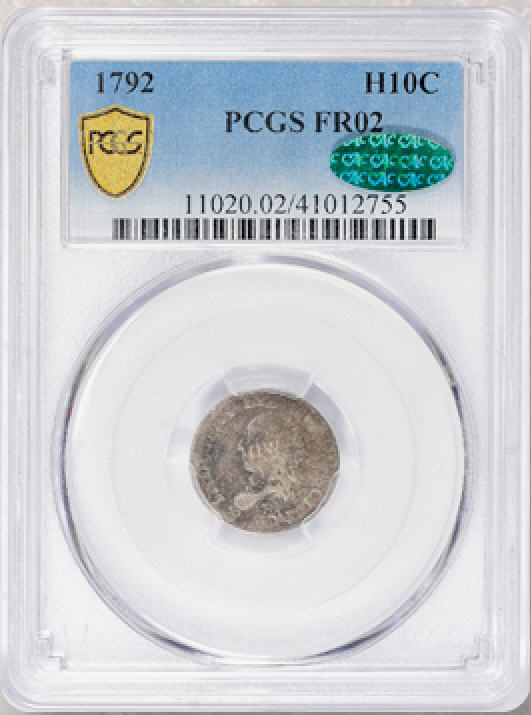 ---
A junk box find purchased for less than $1 by an unidentified Washington collector searching for silver world coins is now authenticated and graded by Professional Coin Grading Service as a genuine 1792 half disme.
PCGS graded the coin before encapsulation as Fair 2, and Certified Acceptance Corp. added a green sticker on the holder for "meeting the standard for strict quality within its grade."
PCGS has graded and encapsulated 97 submissions, with Numismatic Guaranty Corp. certifying 41 submissions.
The PCGS Price Guide values the find at $18,500, but GreatCollections President Ian Russell believes the coin will likely realize more than $25,000 when it is offered for sale in his firm's June 13 online sale, to which the coin is consigned.
The coin was consigned to auction by Greg Marcus from Front Range Coin & Currency Ltd. in Longmont, Colorado, who purchased the coin from the collector who found it.
Marcus said in early January he was surfing a social media site on which the 1792 half disme was illustrated by the Washington collector with multiple photos and seeking opinions on what he might have.
Marcus said he reached out to the collector, who wishes to remain anonymous, after informing him he likely had a genuine 1792 half disme based on the images on his social media post. Marcus said the collector took the coin to a local dealer in Washington state and had the coin submitted to PCGS for authentication and grading.
Once the collector received his coin back from PCGS, he was contacted by Marcus about his interest in selling the coin in a private transaction. Marcus said he and the collector agreed on an undisclosed purchase price and Marcus traveled to Washington to take possession of the coin.
Marcus said he subsequently sent the coin to CAC for their review.
---
Article continues in link......... https://www.coinworld.com/news/us-coins/collector-finds-rare-1792-half-disme-in-junk-box
Leave a Comment