Home
›
U.S. Coin Forum
Recently, I bought a scarce token that is quite literally falling apart...

DCW
Posts: 6,749
✭✭✭✭✭
...and it wasn't cheap, either.
Some recent threads about problem coins and money that looks "like it's been in a fight" has got me thinking of a new purchase and latest addition to the "dog pound."
Norfolk, VA. Pfeifer & Co storecard with Merriam's "Good for a Scent" reverse die: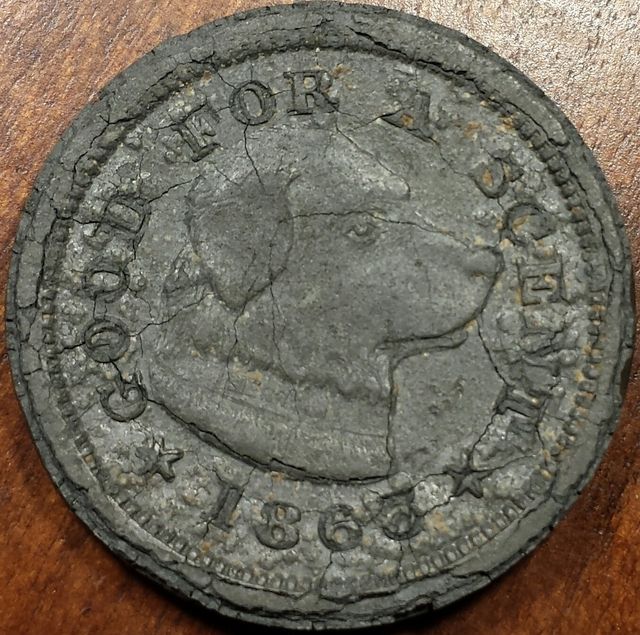 Once thought to be a civil war token, research has shown that this one dates just after the war when commerce resumed between North and South. Formerly Fuld VA-580-A, now NC-VA-A.
Struck on a lead planchet, these did not hold up well over the years. This one has great detail, little to no porosity, but as you can see is flaking apart from presumably years in the ground. It's an important and scarce token. Anybody know of any conservation efforts that can keep this puppy together? Like a hardening enamel applied to the surface? Perhaps I send it to NCS.
Your thoughts are appreciated!
Dead Cat Waltz Exonumia
"Coin collecting for outcasts..."
Leave a Comment