Home
›
PSA Set Registry Forum
The 1952 Bowman Football Set Registry Collectors Thread
weinhold
Posts: 503
As this seems to be one of the more popular vintage football card sets to collect, I thought it was high time to have a dedicated thread. I just started the 1952 Bowman Large Football Registry this summer, where most of my additions were cards that I already had for the Football HOF RCs Registry. I've since added a few more, and currently rank a humbling 21st out of 30 registry sets.
The set's bright colors, simple yet attractive design, high number of Hall Of Famers, and considerable challenge to complete it in high grade have all fueled my desire to make this my first Company Set Registry. Yes, a set so attractive that I will buy commons!

The cards of some teams, such as the Washington Redskins cards, virtually explode with those effervescent gold-and-maroon hues. L.A. Rams cards have the mega-cool color scheme goin' on too. What a timeless classic, and few cards embody "miniature art" better than this one.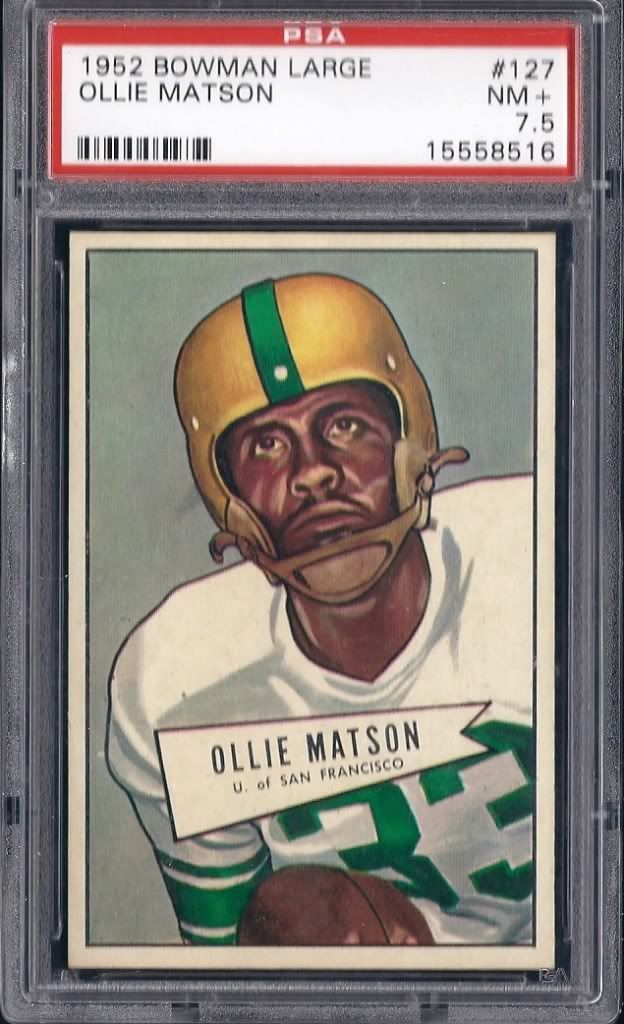 Note that I intentionally named the thread to accommodate both 1952 Bowman Large and Small Registries.
NOTE: Edited months later only to repair the broken link to the scan.