Home
›
U.S. Coin Forum
1843-D Small D Quarter Eagle-- A NEWP -- Send this to CAC?
Avocet
Posts: 218
✭✭✭✭
This 1843-D Small D Dahlonega Quarter Eagle is a relatively new addition to my collection, and I am excited to have it. I am fascinated by the story of the Dahlonega Mint and the historical significance that these coins carry.
Photos fall short of in-hand inspection, so my apologies for my photos' shortcomings. My friend @asheland has seen the coin in person and may weigh in on elements the images can't relay.
I believe that the coin has a nice crust and that the grade may be generous. The field scratches, device scratches, and cheek gouges are particularly noticeable. I also wonder whether the pattern of the scratches and crust relative to devices/stars suggests cleaning. I would not send this coin to CAC for consideration: would you agree?🤔
I have been a collector for many years, but I am a new forum member. Over time, I have become a frequent visitor to this forum, and I cannot thank @asheland enough for introducing me to this group! The discussions here have taught me a great deal, and the insight from everyone has been of great value. Thank you for sharing your time and expertise.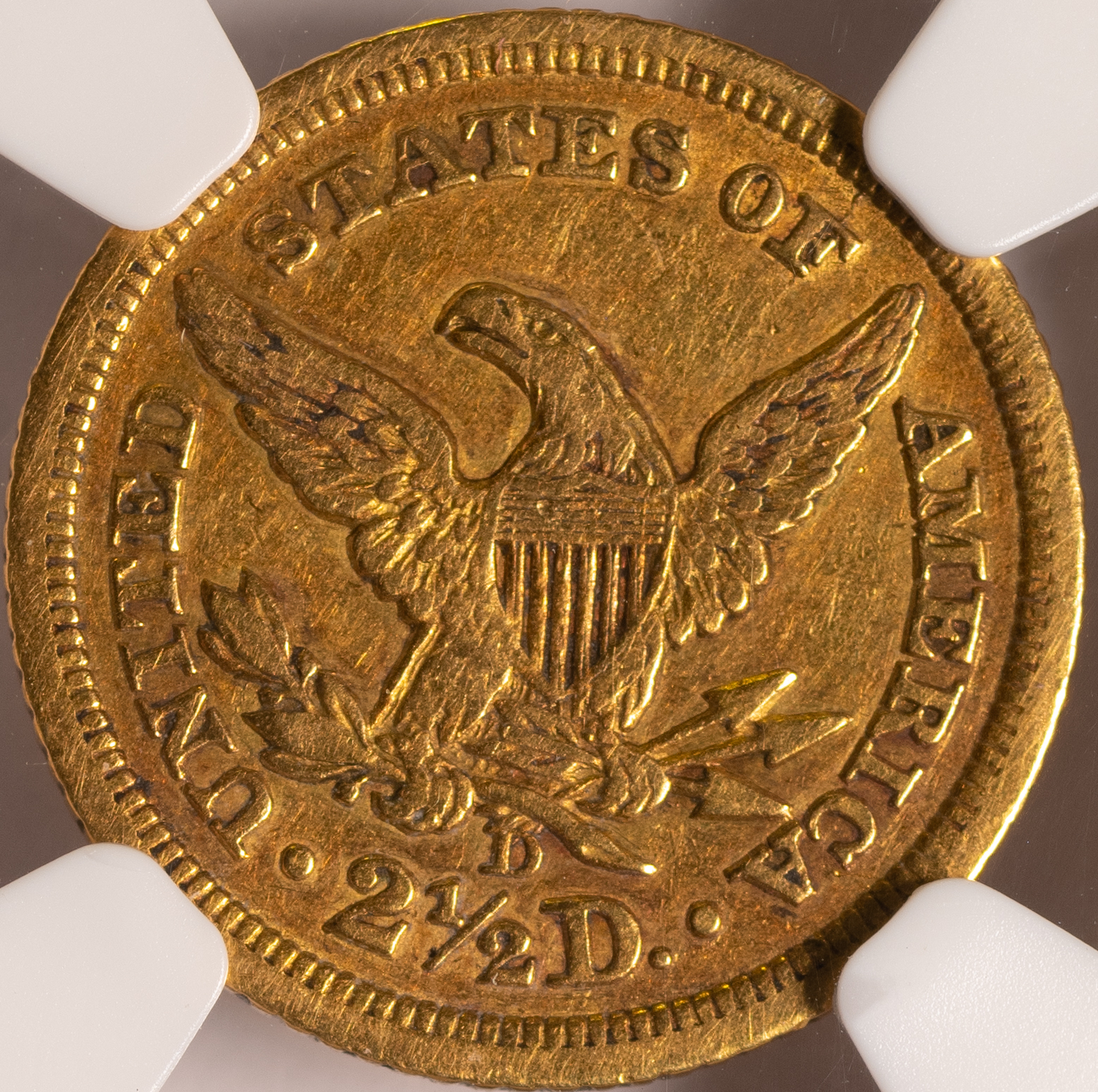 Tagged:
Leave a Comment