Home
›
U.S. Coin Forum
Toned Silver Dollar Hoards - how many can we name? (with pictures)
U1chicago
Posts: 5,335
✭✭✭✭✭
A comment from @Zoins in a recent thread made me wonder how many silver dollar hoards can we name that featured at least a few toned examples? I have come up with several and will include pictures from Great Collections (these are not mine, just nice examples I found while searching GC). If you have any please post your pictures. And if you know of any hoards that I missed, please share and we will add it to this post.
Battle Creek
https://www.ngccoin.com/news/article/272/
This is probably the best known and features many nicely toned Morgans. While the hoard was certified at NGC, some coins have crossed to PCGS and kept their provenance. I'm including photos of a PCGS example, an NGC with star, and an NGC with no grade (just an "uncirculated" designation).
Binion
https://coinweek.com/coins/certified-coins-news/pedigrees-hoards-the-binion-hoard/
Both Peace Dollars and Morgans are known as part of this hoard.

Continental Bank Hoard
Many of these seem to not be marked on the holder. I'm including an NGC example that has the pedigree but it isn't really toned. Below is an old thread and a comment that is pertinent to this thread.
https://forums.collectors.com/discussion/126632/hidden-toning
"I believe the last REALLY 'big find' was the Continental Bank Hoard which consisted of hundreds of original, unopened bags of dollars that were sitting in the basement vaults of the Continental Bank in downtown Chicago and were found during an audit. Some of the toned coins in this hoard are IMO among the finest toned dollars in existance."

Olathe Dollar Hoard

Mapes Casino Hoard
The only tidbit I could find: "...once belonged to Charles Mapes, Jr., the owner of the Mapes Hotel in Reno, NV. Littleton Coin Company, bought the original bag and had them recognized with the pedigree."
https://coins.www.collectors-society.com/wcm/CoinView.aspx?sc=515437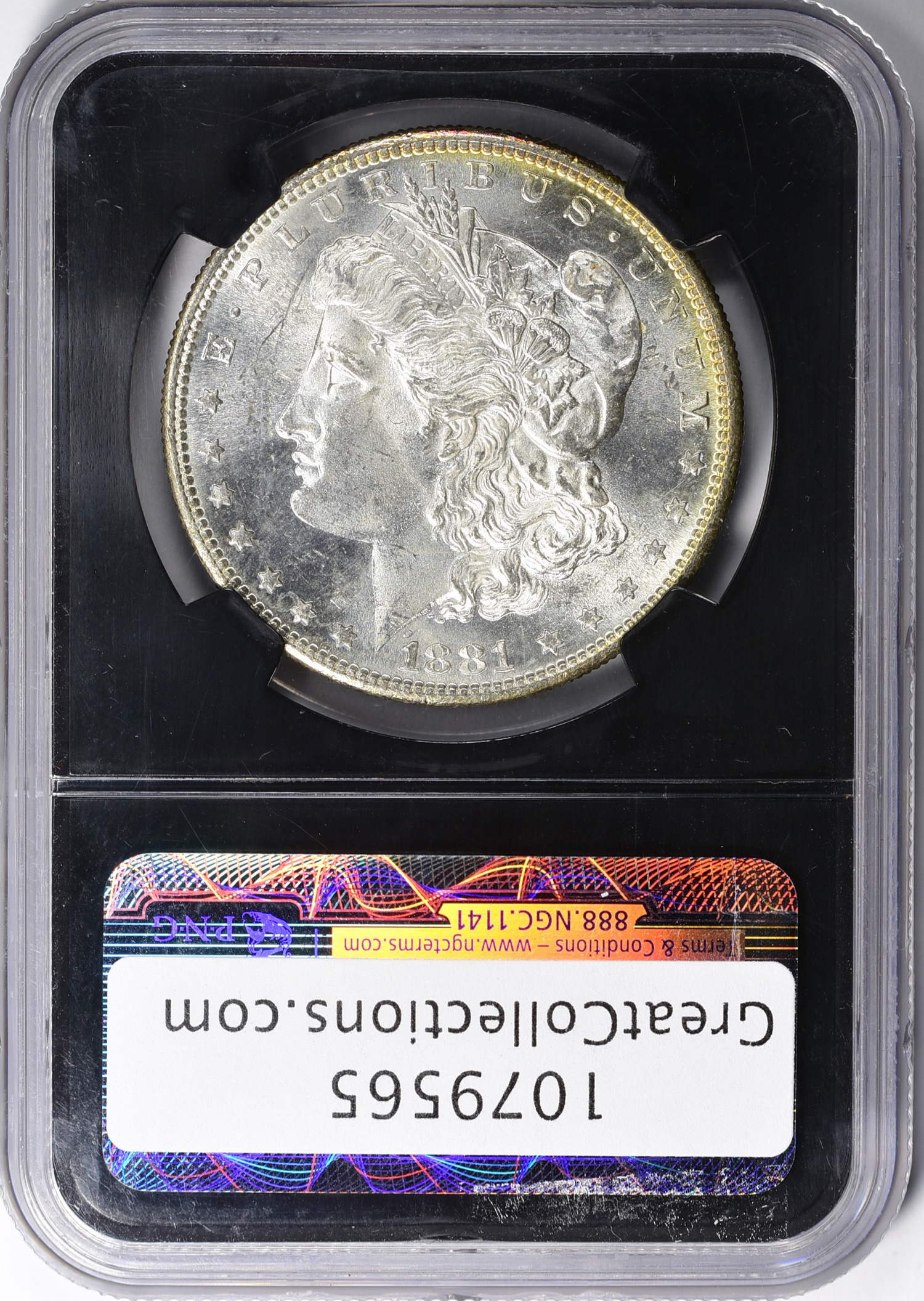 Lincoln Highway Hoard
"This Hoard received its' name (pedigree) because of the proximity of the findings in a farmhouse in rural Pennsylvania near the Lincoln Highway. The hoard contained over 8,000 Morgan silver dollars, including many scarce dates and mintmarks secured directly from the release of the U.S. Treasury Hoard in the early 1960s. When the New York Mint of Minneapolis, MN, acquired the Hoard -- as is becoming popular with coin marketers -- they requested authenticating agencies to add the pedigree name to the label."
https://www.coincommunity.com/forum/topic.asp?TOPIC_ID=122745

New York Bank Hoard
https://www.coinworld.com/news/precious-metals/silver-dollar-hoard-from-1960s-government-sale.html

Nevada Casino Hoard

Great Southern Treasury Hoard
https://news.coinupdate.com/ngc-certifies-impressive-hoard-of-new-orleans-mint-morgan-dollars/

GSA Hoard
https://www.pcgs.com/news/gsa-hoard-morgan-dollar-carson-city-sets
Note: NGC will grade these by putting a ribbon over the original holder. PCGS grades these by encapsulating the entire GSA slab in a large PCGS slab.

Redfield Collection & Paramount
https://www.pcgs.com/news/a-history-of-major-us-hoards-redfield-hoard
This includes both Redfield and non-Redfield coins in Paramount International Coin Corp holders. Note: NGC will grade these by putting a ribbon over the original holder (similar to their process with GSA holders).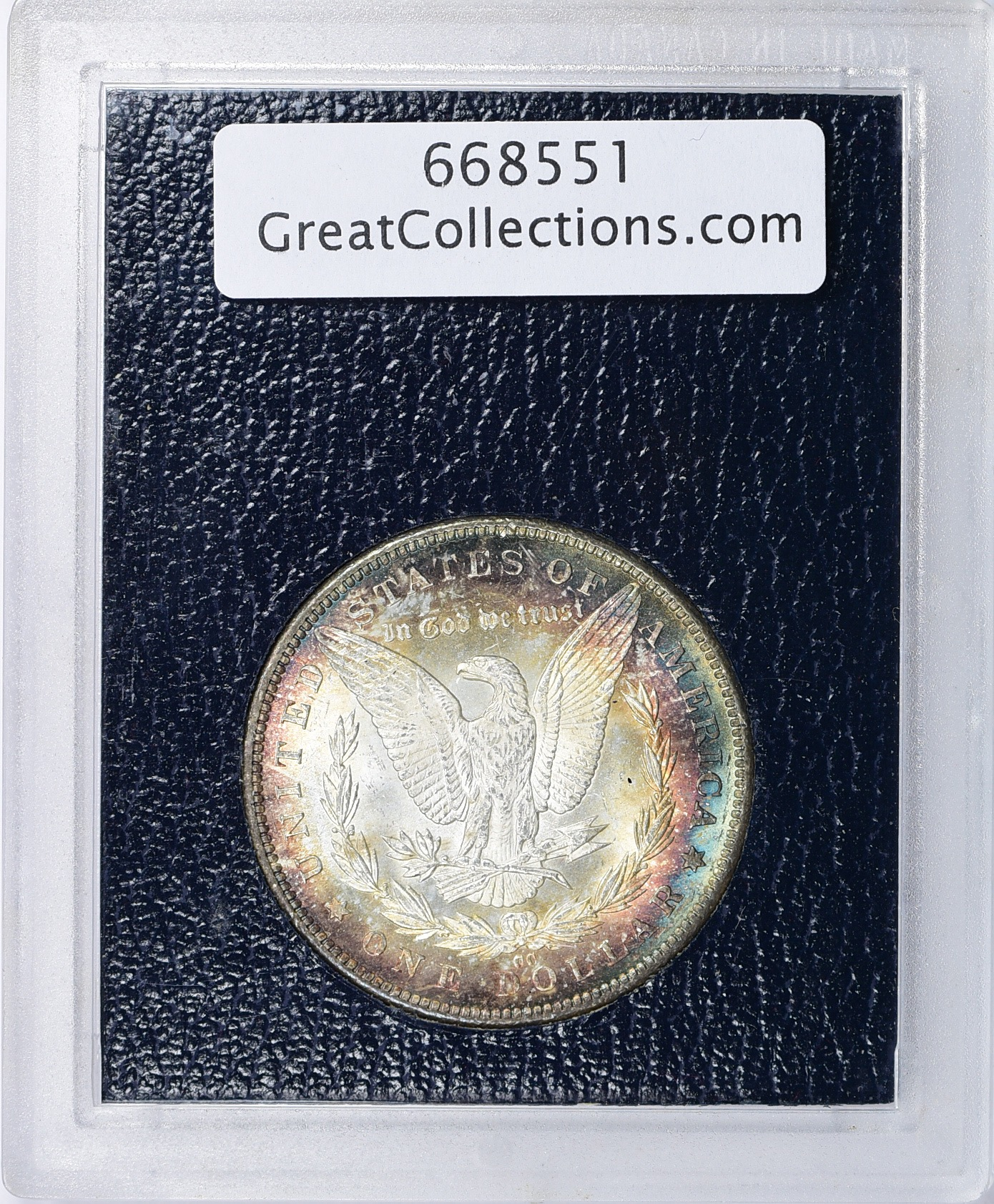 And here is a link to a Heritage auction with one of the few I've seen with a star from NGC:
https://coins.ha.com/itm/redfield-dollars/silver-and-related-dollars/1897-1-ms65-paramount-ms64-ngc-ex-this-is-not-an-ngc-holder-the-ngc-guarantee-does-not-apply-to-this-coin-ngc-cen/a/1211-9445.s?ic4=ListView-ShortDescription-071515
"314" Leather Pouch Peace $ Hoard
Shoutout to @TonerGuy for the reminder on this one. There is a sizable number of Peace Dollars in older NGC slabs starting with the cert number "314xxx-xxx"....there is some controversy with these regarding if they are natural or AT. Some speculate that the toning was accelerated via the leather pouches.
Here is a thread with some more info:
https://forums.collectors.com/discussion/901601/whats-your-opinion-on-the-314-leather-pouch-peace-hoard
Fitzgerald Collection (also referred to as Fitzgerald's Nevada Club Reno Hoard)
https://coinweek.com/education/pedigrees-hoards-fitzgerald-collection/

T-Rex Collection
Shoutout to @DelawareDoons for this one, including this info:
"There were the "T Rex Collection" bags out of Scotsman a few years back too. Two bags just chock full of monster toners. A mini-hoard from a farmers wife that came in after the farmer passed."

_________________________________________________________________________________________________________
_________________________________________________________________________________________________________
_________________________________________________________________________________________________________
Aurora Orban Collection
This one I'm moving to the bottom. I've seen a few over the years but there isn't much information and it's more likely someone's collection rather than a hoard.

T.CORK Toned Estate
This appears to be another collection that I have occasionally seen over the years. All the coins seem to have been slabbed at PCI (later generation gold holders).
CU thread with more info:
https://forums.collectors.com/discussion/974345/gem-morgan-toner-pedigreed-to-t-cork
From CU member @DrewU : "I recall him being a really nice, slightly eccentric dealer out of Tennessee. I would usually run into him at the Clearwater show and bought and sold a few nice pieces with him (this example included) around 2002-2006. He had a strange habit of cracking everything he purchased and getting it slabbed by PCI as T. Cork Toned Estate. There was no T. Cork Toned Estate per se, it was just his inventory that he would crack and generally get upgraded a point a PCI (probably now the legit market grade in 2017; also some of these slabs were accurately graded at the time to be fair)."
Leave a Comment