Home
›
U.S. Coin Forum
Not US nor a coin but there's only one in the world and I received it yesterday

pointfivezero
Posts: 1,515
✭✭✭✭✭
50 years ago I was an awkward, uncoordinated teenager lacking any social skills. I found refuge in my bedroom and took solace listening for hour upon hour to the very early Elton John masterpieces - 11-17-70, Tumbleweed Connection and Madman Across the Water among others. His music helped me survive a very painful adolescence.
Fast forward 50 years and I'm still a little awkward and uncoordinated but I'm still standing. With this history, I took great interest in the Royal Mint auction for a one of a kind Elton John Medallion, with all proceeds going to his charity foundation. The auction ran for two weeks from late April to early May. I did not post anything here (nor did anyone else as far as I can tell) as I wanted to to limit my competition. Here is a short YouTube link about the medallion: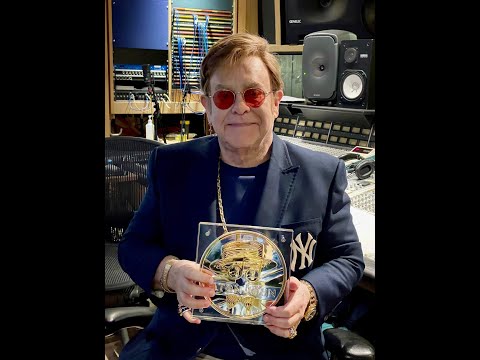 https://www.youtube.com/watch?v=BnzEtH-Re5U
At five kilograms of handcrafted .999 silver with gold plating and a one of a kind piece of numismatic art, I knew I stood little chance of winning against a worldwide audience in this hyper-enthused collector's market. But like a lottery ticket, at least it would provide me with two weeks of wishful thinking and hopeful dreaming.
On the morning of May 7th, my dreams came true with an email from the Royal Mint announcing I had won the auction. Choosing not to curse my luck, I waited until now to post this thread having received the medallion yesterday. It's more stunning (and much heavier) than I could have imagined. Here are a few pictures of the moment:
Tim
Leave a Comment