Home
›
U.S. Coin Forum
Sisters and it took only 10 years for the reunion...warning modern stuff
coinsarefun
Posts: 21,656
✭✭✭✭✭
Ten years ago (pretty close to it) I sold my Toned ASE almost completed proof and Unc collection. I have regretted selling the 1990 as it has a very important meaning to me. Well, I contacted the gentleman that I sold it to and.......its still intact btw.
.
Explained to him at length and the gentleman that he is agreed to a trade. So my 1990 has arrived home and joins her 1997
sister which I bought 5 or so years ago. Here they are side by side with rainbows opposite of each other

I'm sending in the 1997 for a trueview so should have a nice image in the next several weeks.
.
.
The light is a little brighter on the right so the color does not show as well, but its very nice.
.
.

.
.
Trueview of the 1990
.
.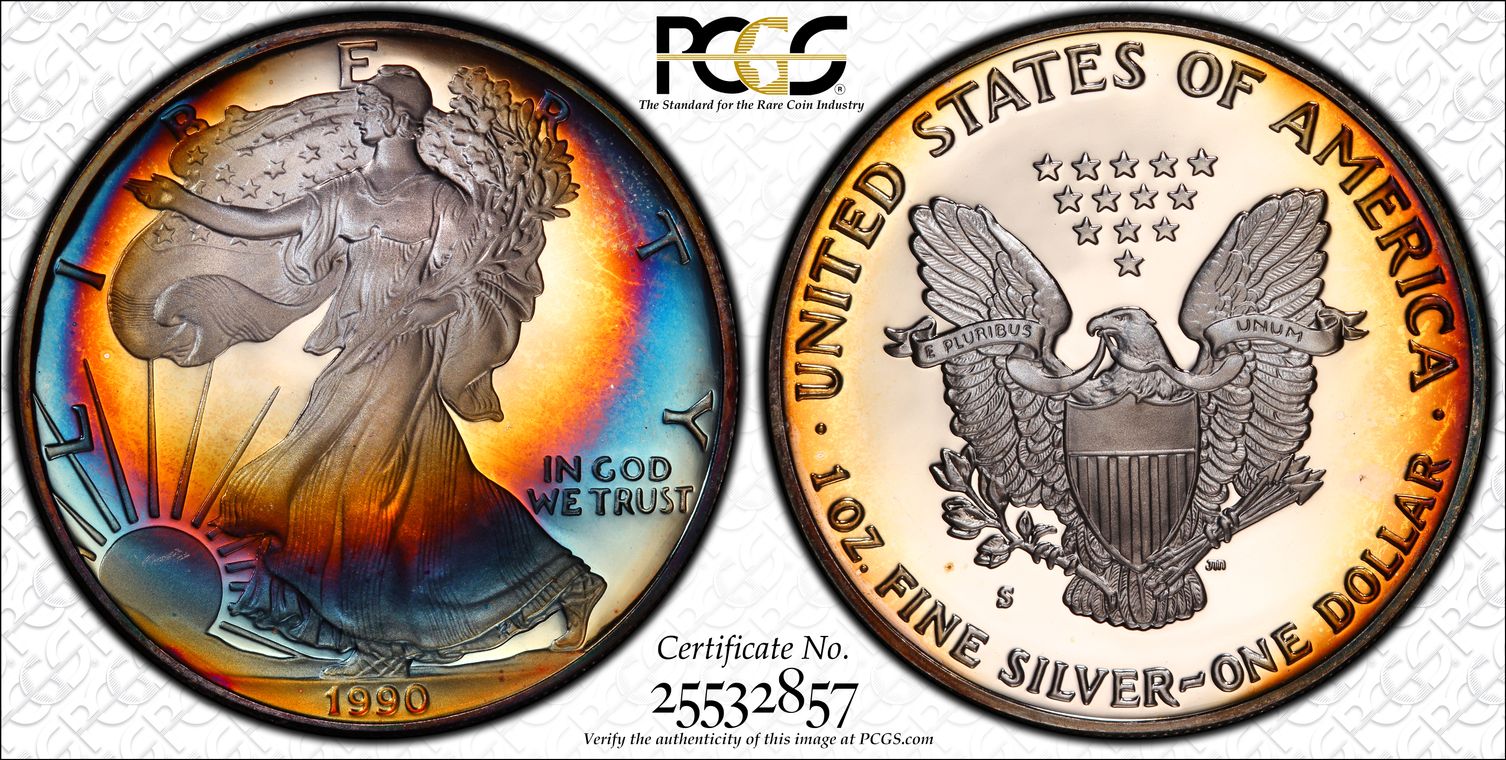 Leave a Comment