Home
›
U.S. Coin Forum
5000 Posts... Thanks, and a couple of Giveaways

lkenefic
Posts: 7,482
✭✭✭✭✭
Hello Everyone! I guess 5000 posts sort of crept up on me! I haven't posted a whole lot over the past year and 2020 was a particularly crappy year. In addition to the pandemic, a separation/divorce, and two major surgeries, I didn't buy ANY coins! Hopefully, I'll be in a better position to turn that around this year. I'd like to take this opportunity to give back a little to the Numismatic Community and offer a couple of lots geared more towards a young numismatist. If you're not a YN, no worries. I'm happy to help someone just starting out in this hobby too.
Lot A is a start on a Type Set. I'm including: a silver Bicentennial Uncirculated Set; 1964 25c; 1948 10c; 1936 5c; and a 1920's 1c. I also have an 1892 1 pfennig (Germany) and a PCGS sample slab in this lot too.

Lot B includes a couple of medals. A NASA 25th Anniversary medal along with a $9.35 first day of issue stamp, and two Lee/Meade Gettysburg medals.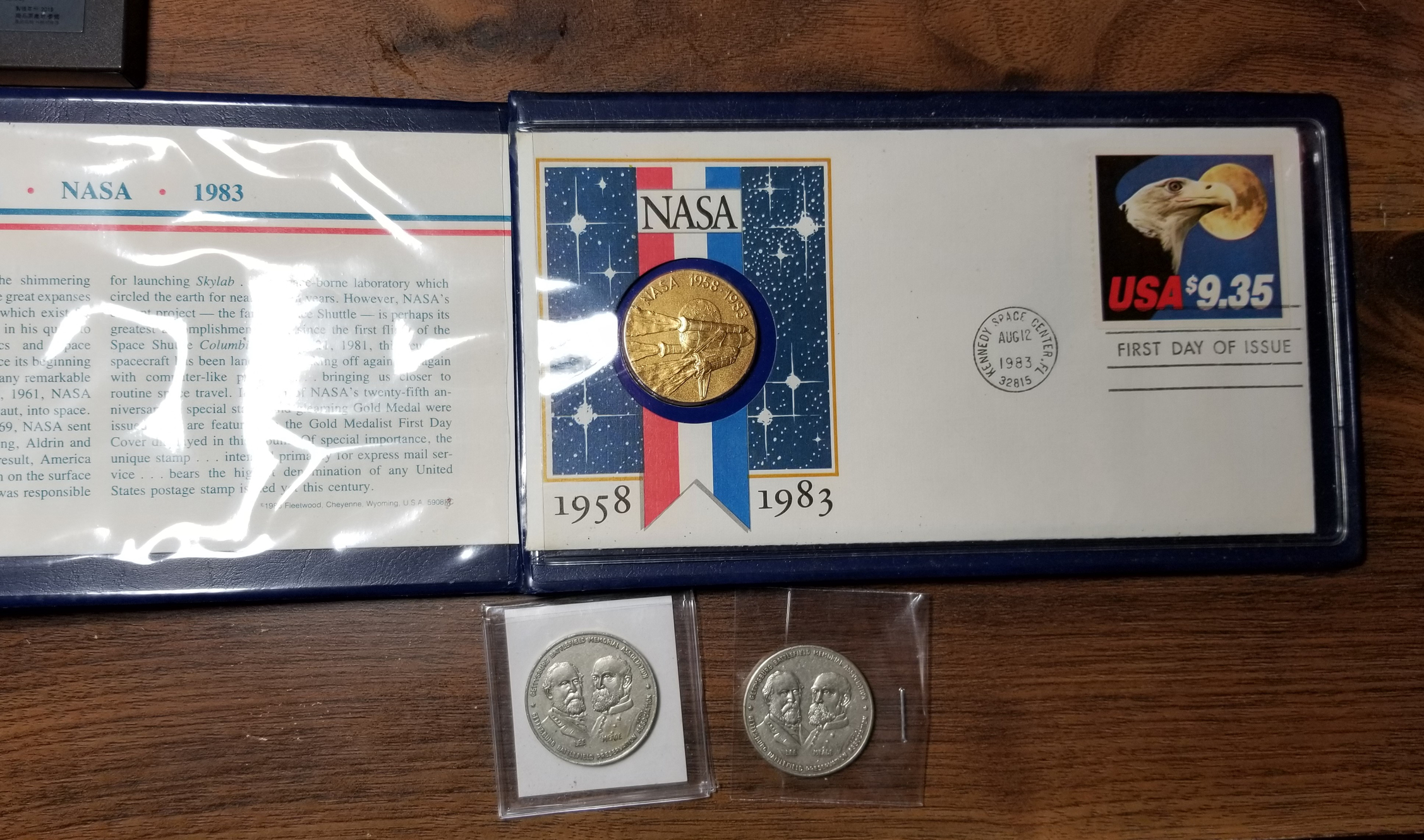 A simple "I'm in" and let me know which lot you want: "Lot A-Type", Lot B-Medals", or "Either". I'll keep this up for a few days and ship around the end of the week. Thanks for all of the info and comradery over the last 15 years!
Collecting: Dansco 7070; Middle Date Large Cents (VF-AU); Box of 20;

Successful BST transactions with: SilverEagles92; Ahrensdad; Smitty; GregHansen; Lablade; Mercury10c; copperflopper; whatsup; KISHU1; scrapman1077, crispy, canadanz, smallchange, robkool, Mission16, ranshdow, ibzman350, Fallguy, Collectorcoins, SurfinxHI, jwitten, Walkerguy21D, dsessom.
Leave a Comment