Home
›
U.S. Coin Forum
[Green CAC] This Will Probably Be My Best Find Of The Year
Kyle
Posts: 1,658
✭✭✭✭✭
I can't imagine I'll find another coin to top this beauty this year, so it's all downhill until 2020 for me. PCGS graded this CBH AU-58+ last week, and I had been anxiously checking for TrueViews ever since, just waiting to share it. I was hoping the coin might sneak into a MS-62 holder despite the light wear, but I am more than happy with a 58+. The coin has absolutely incredible luster which is likely what gave it the bump to a plus grade (see the .gif below).
The photos make the coin appear a little more yellow than it really is in hand.

Edit: It got a green CAC sticker.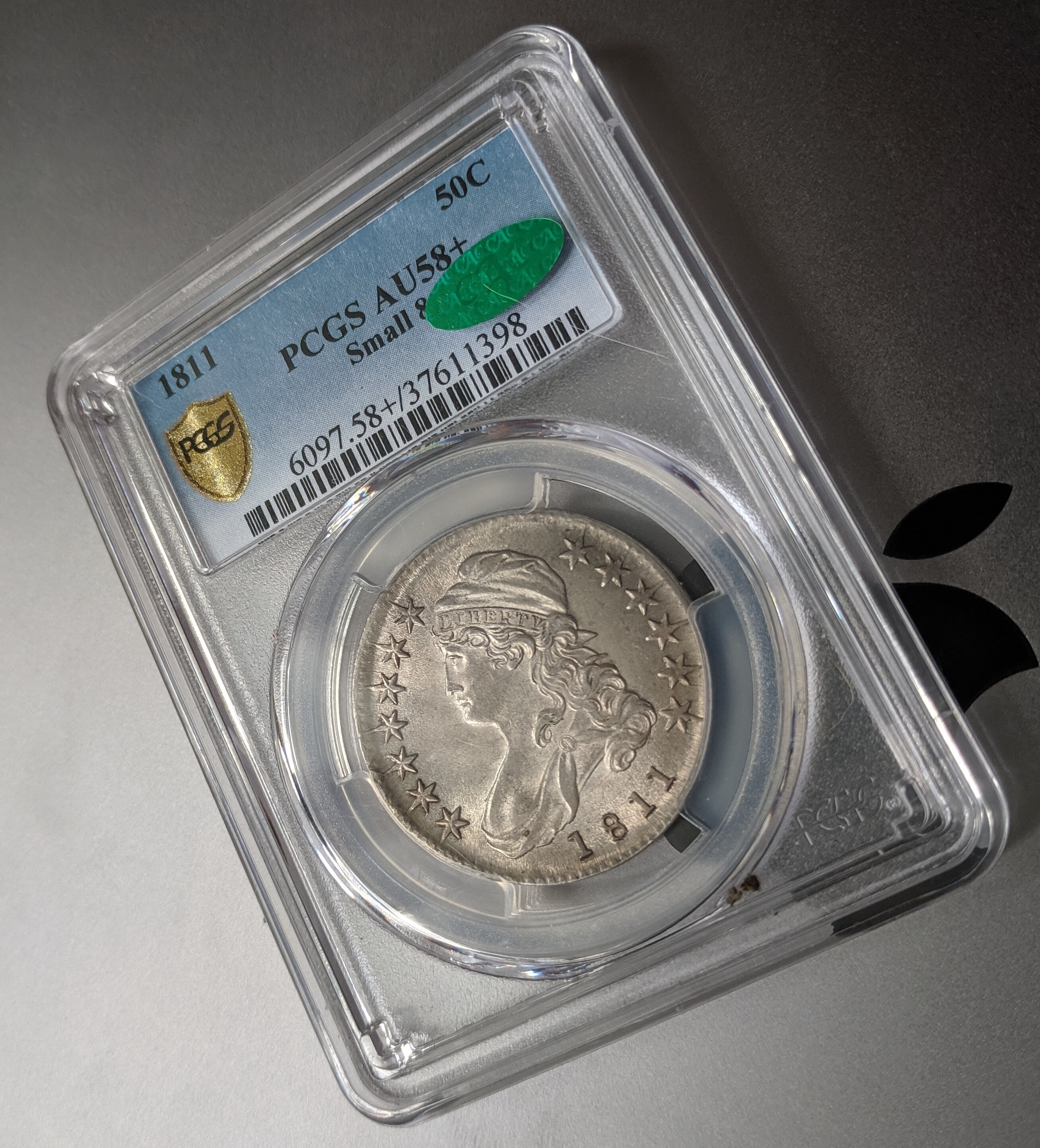 Successful BST Transactions With: tonedase, streg2, airplanenut, coindeuce, vibr0nic, natetrook, Shrub68, golden, Lakesammman, drddm, Ilikecolor