Home
›
U.S. Coin Forum
Charmy's June 2014 LONG BEACH SHOW REPORT w/lots of Pics!!!

ThePennyLady
Posts: 4,029
✭✭✭✭
Once again, the folks who put on the Long Beach Expo did a great job of promoting and putting on a great show. And usually the summer Long Beach show is much "quieter" than the spring and fall shows, but this one turned out to be very active, with lots of foot traffic.
Before the show started I had the opportunity to examine about 150 rolls of better grade Indian cents. While I love Indian cents and searching rolls, going through this many rolls can be a painstakingly tedious process and took me several days to go through them, but having a glass of wine made it even more enjoyable!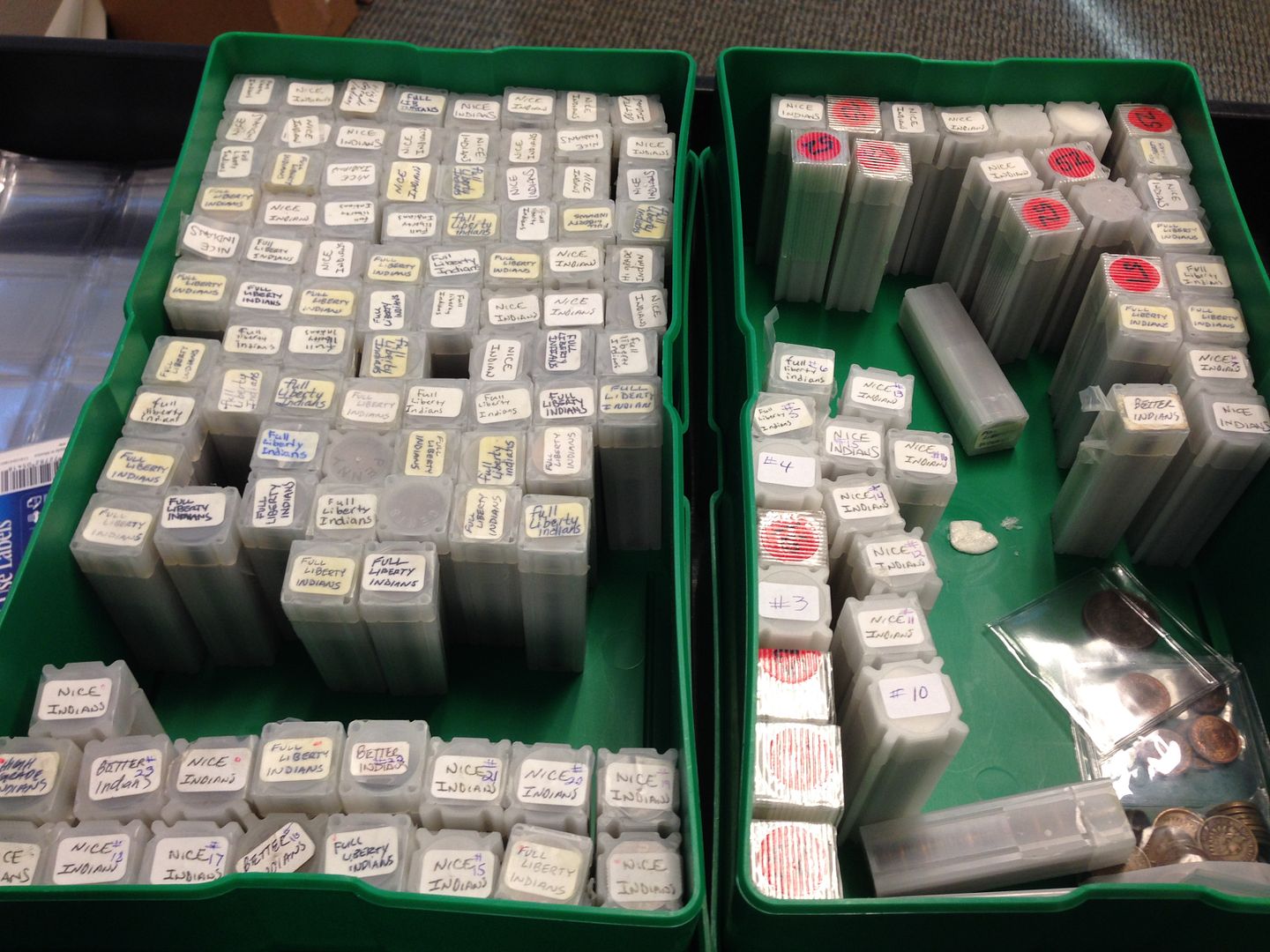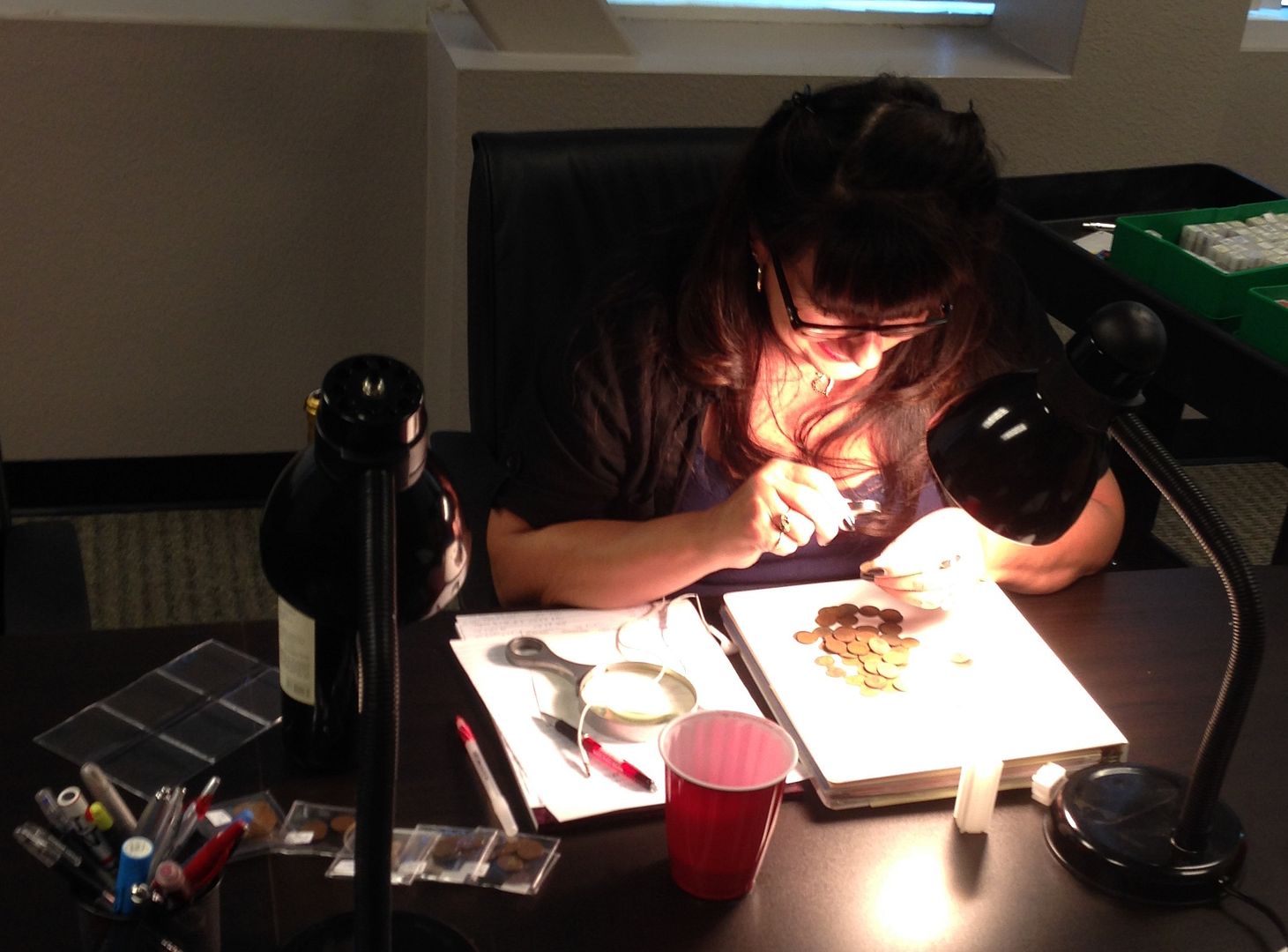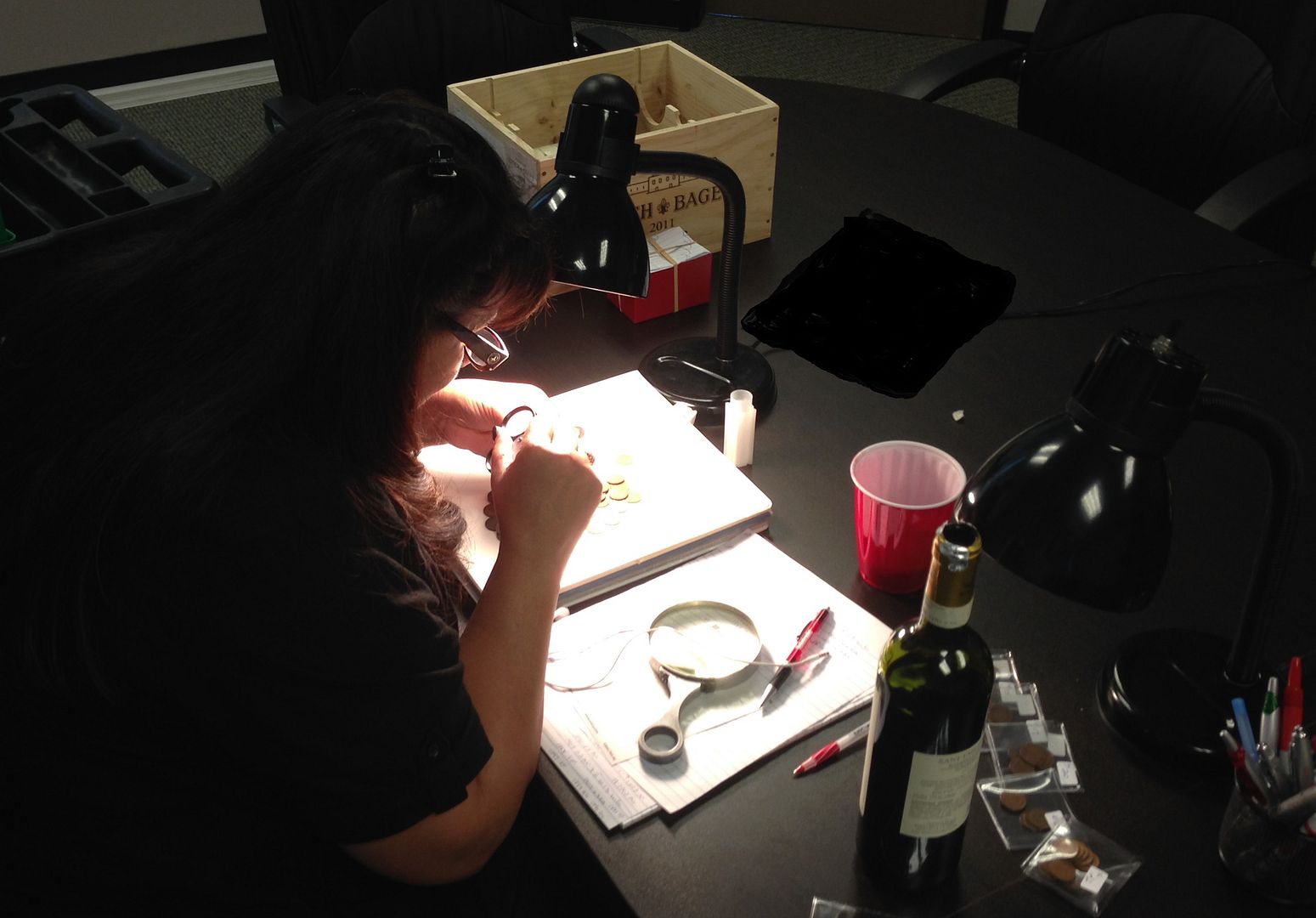 I brought quite a few of them to sell at the show.
Set up day started off with a bang, with one of my favorite vest pocket dealers bringing me some awesome pieces to purchase as soon as I got to my table, two of which I sold the next day! Here are most of the certified coins I bought at the show, many of which were from this same dealer.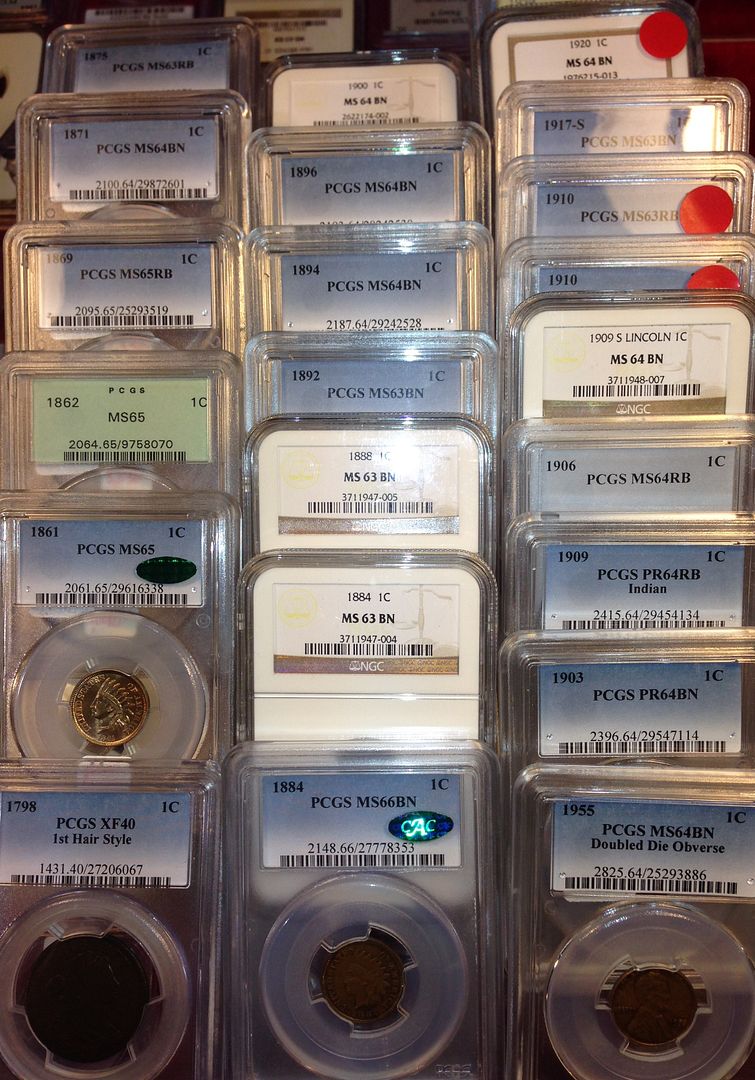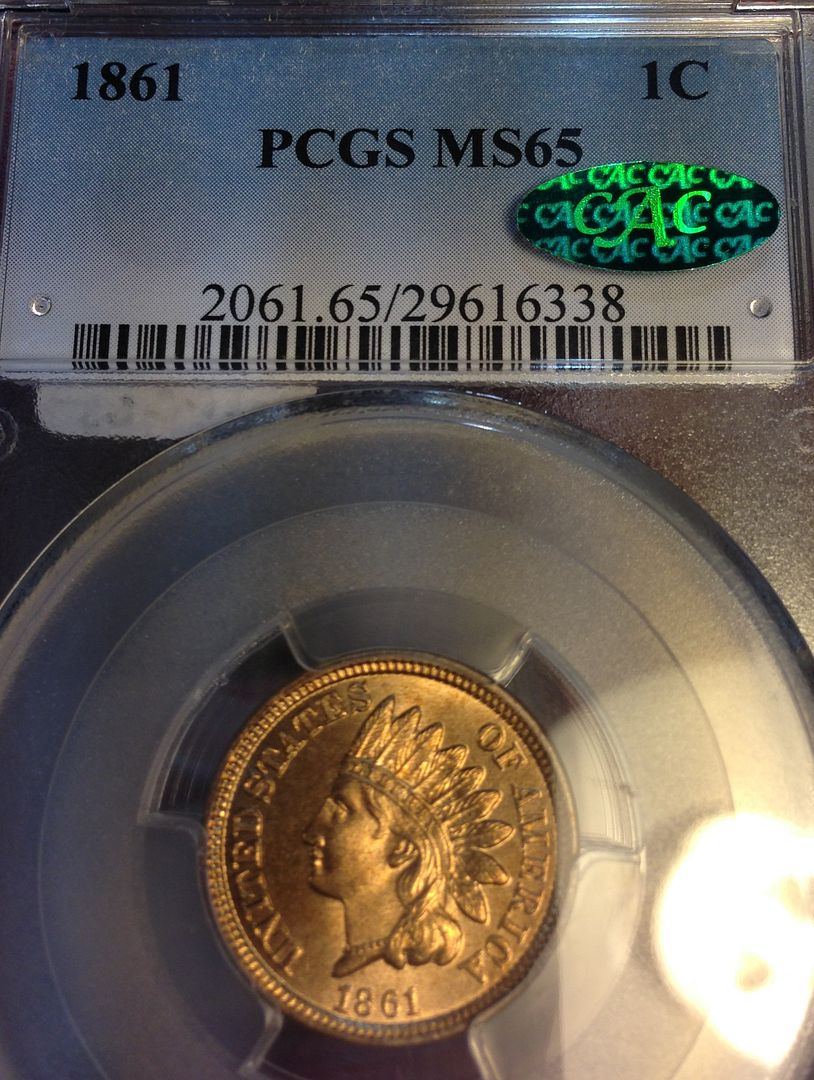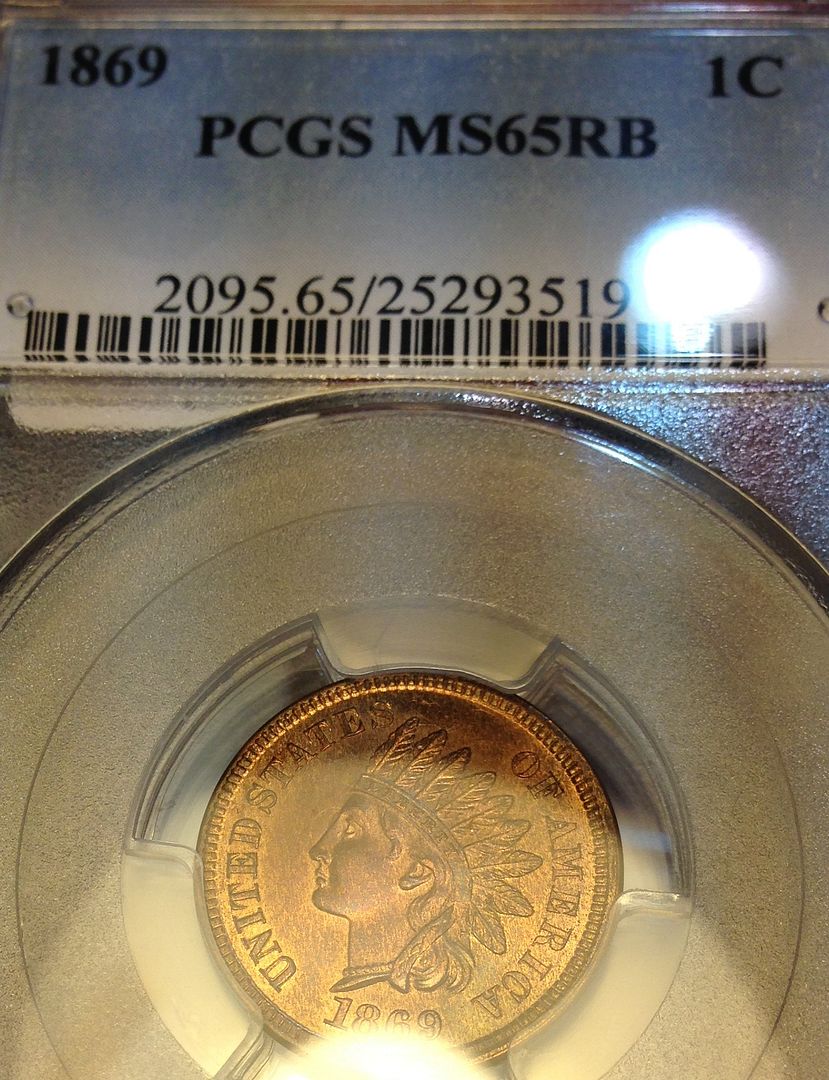 I bought this 1884 beauty from one of my customers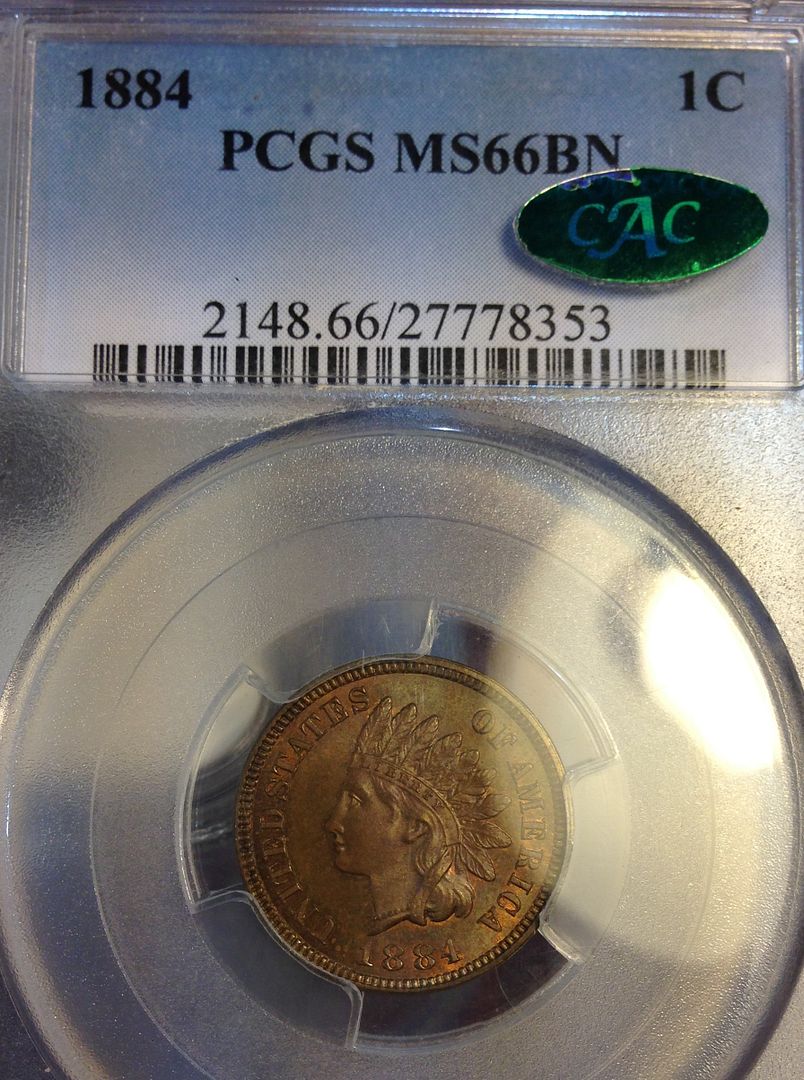 Around 5pm as usual, Collector's Universe treated all the dealers to taquitos and beer. The bourse floor was pretty hot since they have to leave the large loading dock door open until all the dealers have brought their material in, so cold beer was very welcomed!
After set up, we went to our usual Wednesday night restaurant not far from the convention center – a wonderful Italian restaurant called Café Piccolo.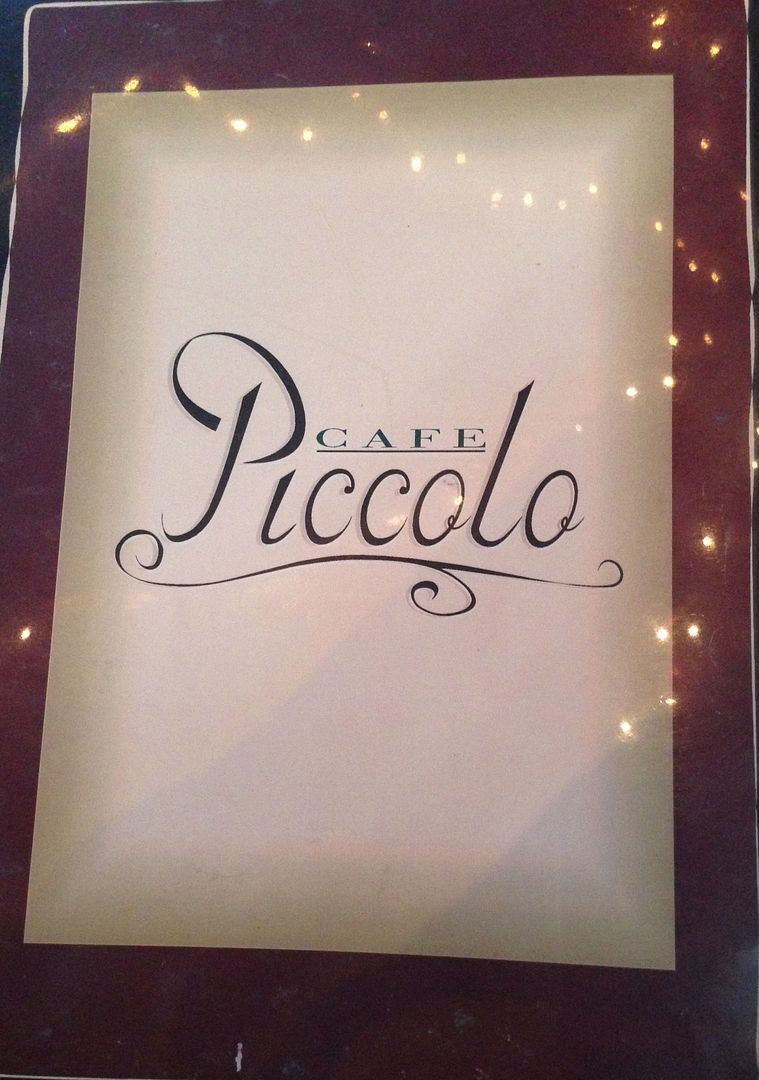 This is the night where everyone brings a bottle of wine for tasting. Here is our selection (I brought the Rombauer – one of my favorite vineyards!). We always have leftover wine which we bring back to the show the next day, and this time was no different.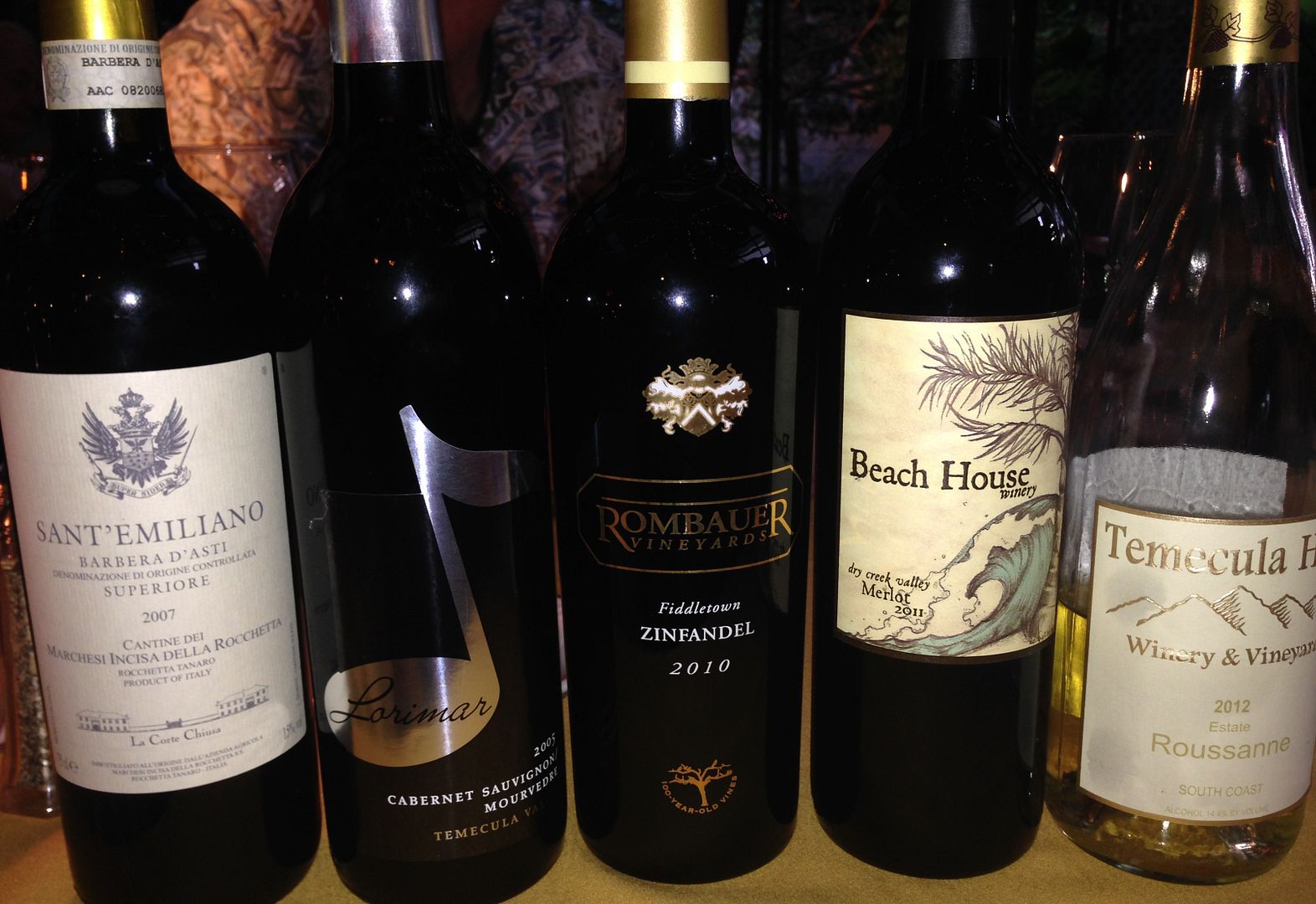 My booth helper Rich and DennisH
My good friend Joanne (wife of foreign coin dealer Karl Stephens) and me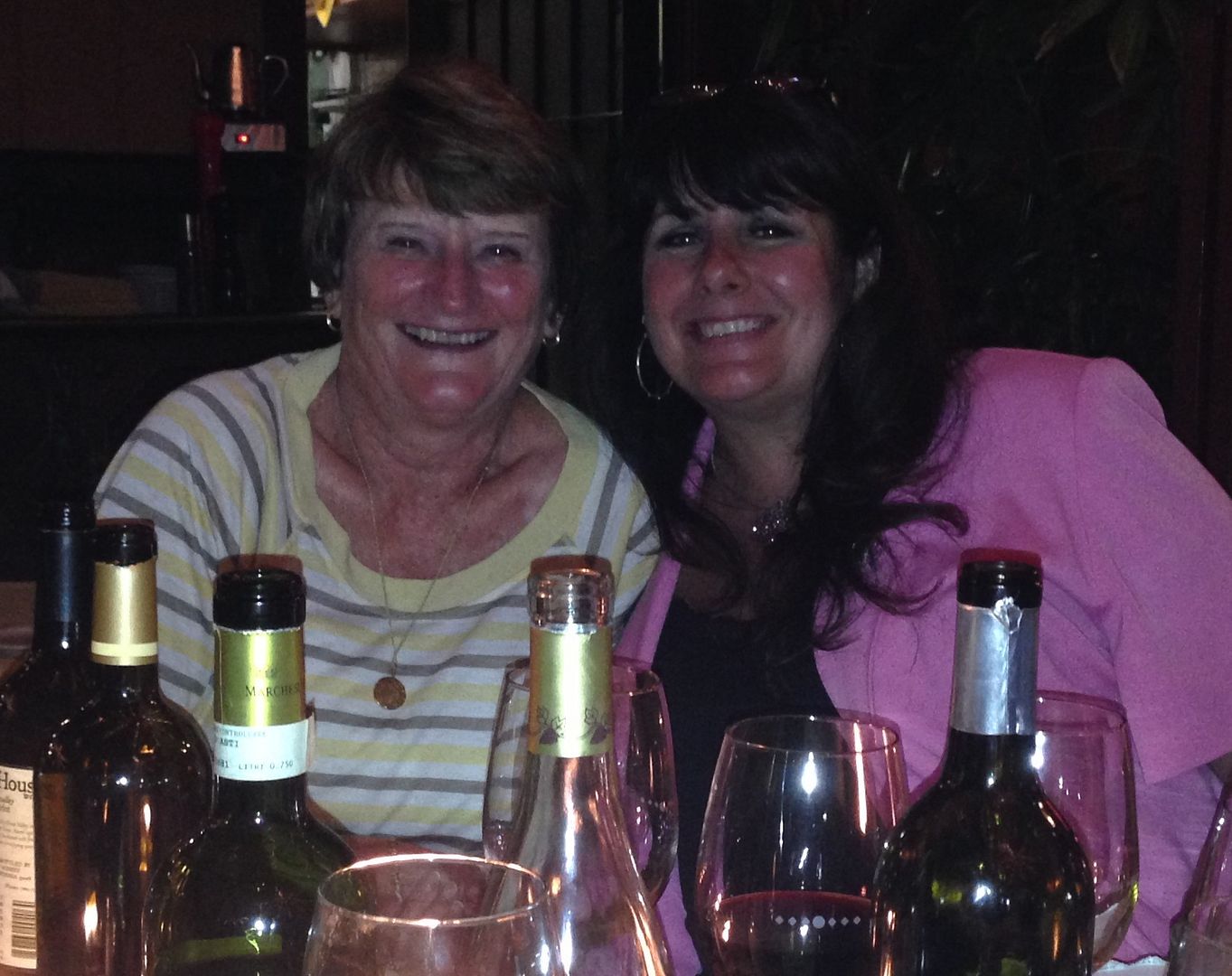 Since we are regulars at this restaurant, they remember us every time we return – and they gave us a complimentary dessert for what they said was Karl's "birthday!"
During May/June, we typically have "June Gloom" in the mornings, but it usually burns off by noon. So here are photos in front of the convention center taken in the morning during this June Gloom.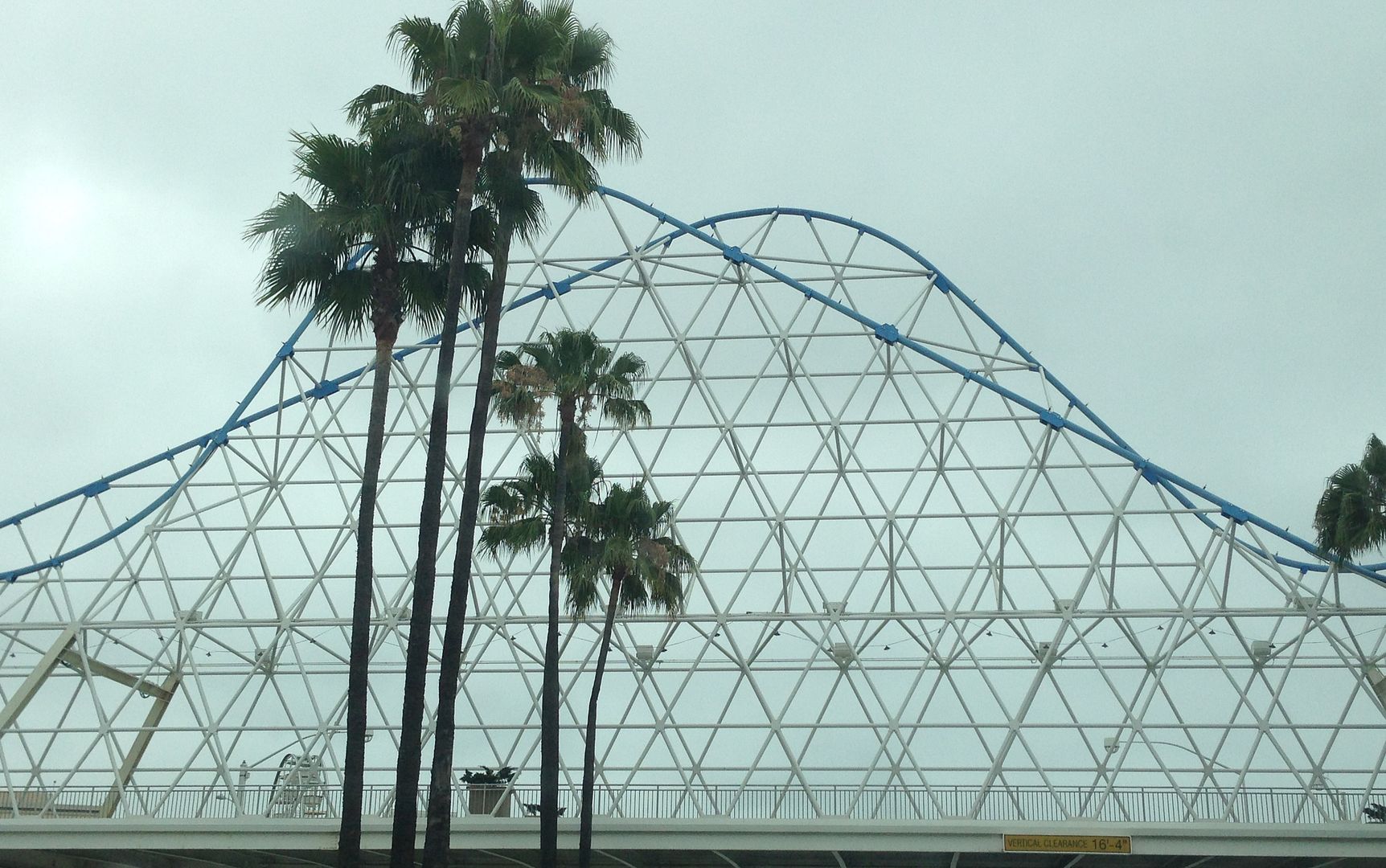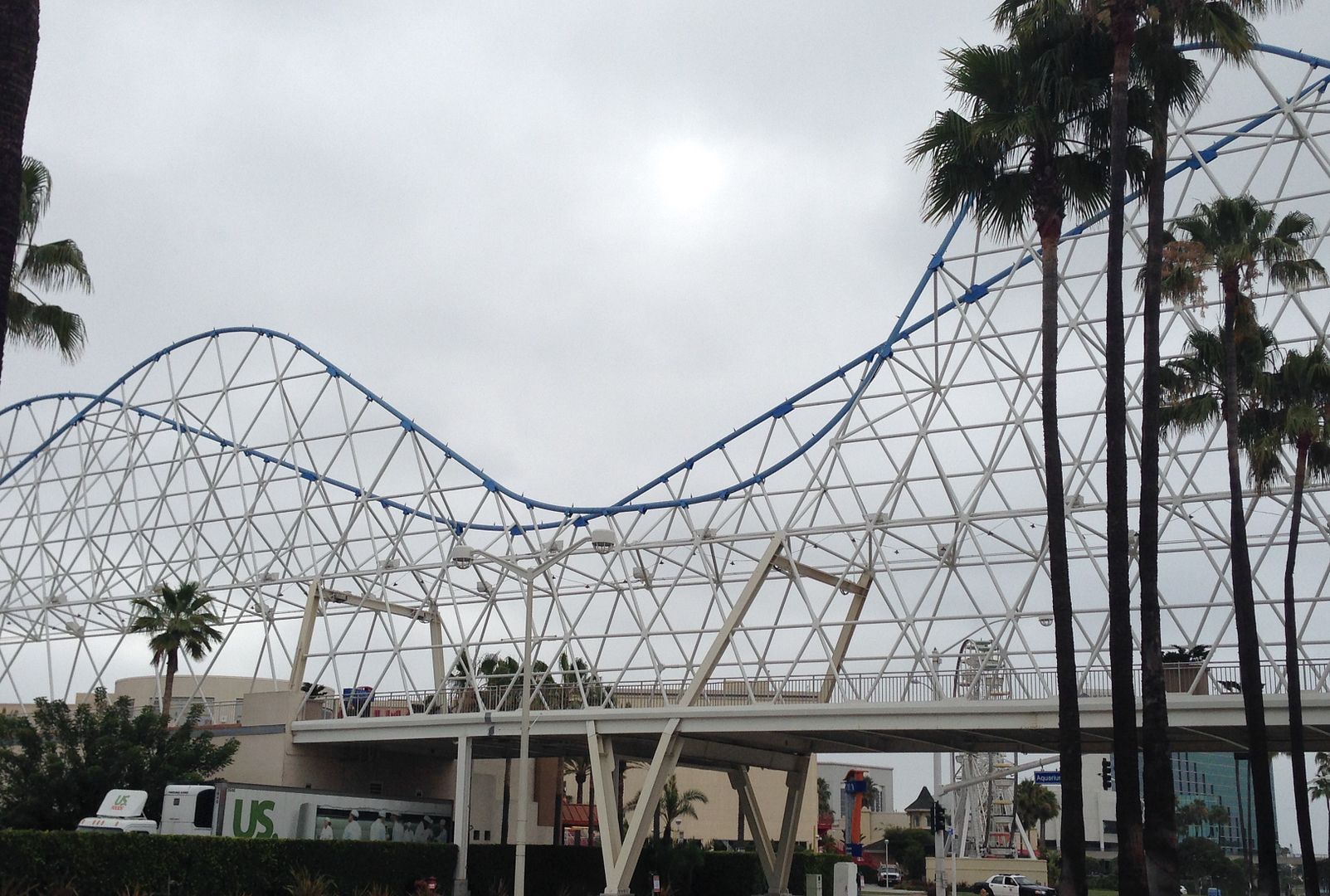 This is behind the convention center – parking is to the left, the loading dock is to the right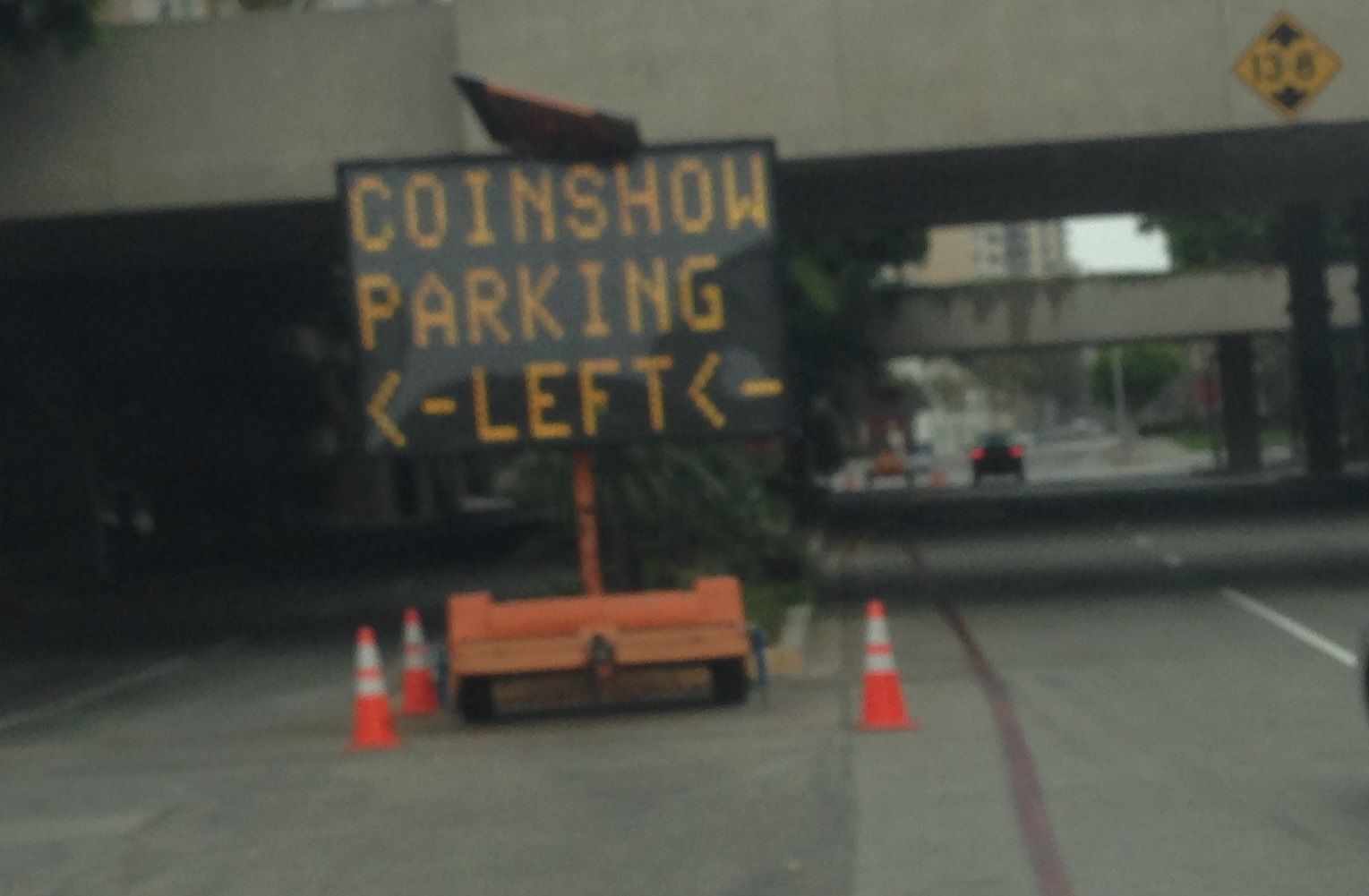 Thursday was steadily busy all day. I made some good sales early on, then sales tapered off, until later in the day when it picked up again.
WIN raffle ticket sales were booming on Wednesday and Thursday! Here's form member Flash graciously buying some raffle tickets!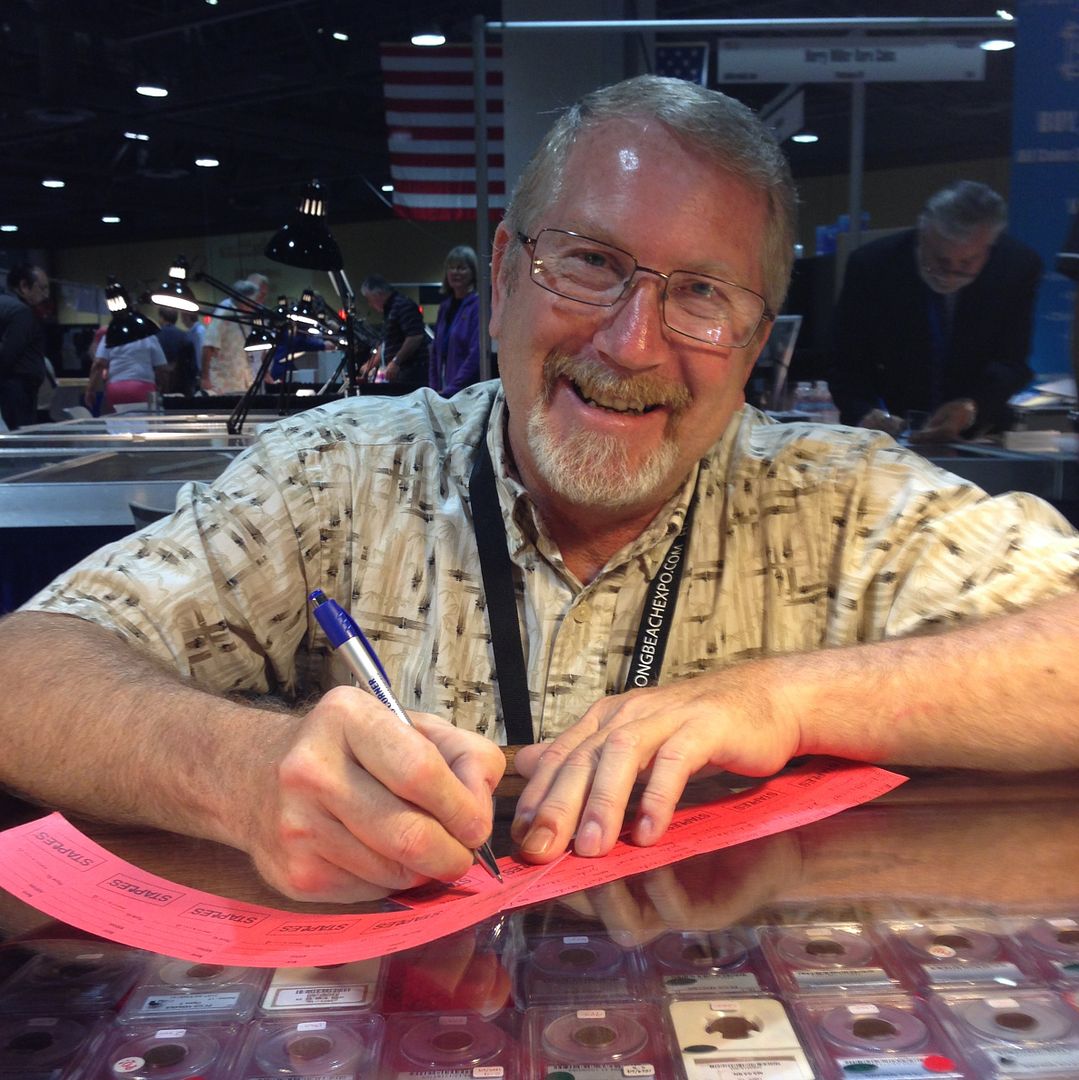 Ran into David Lange of NGC!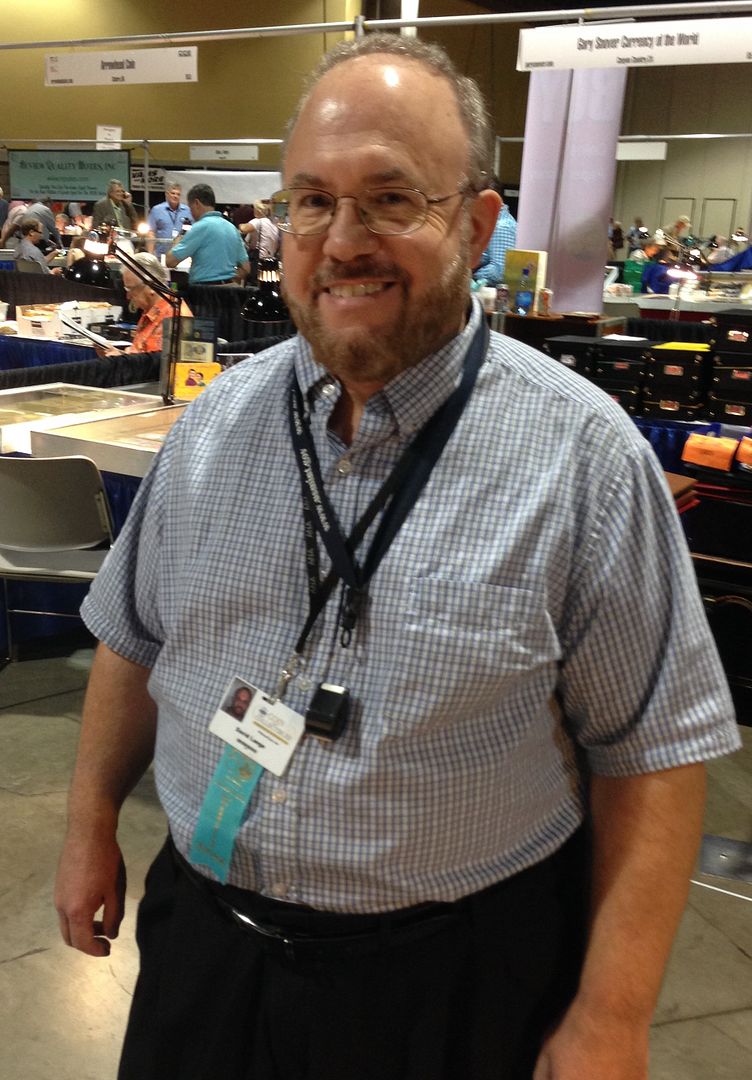 Another forum member stopped by to say hi – Bruce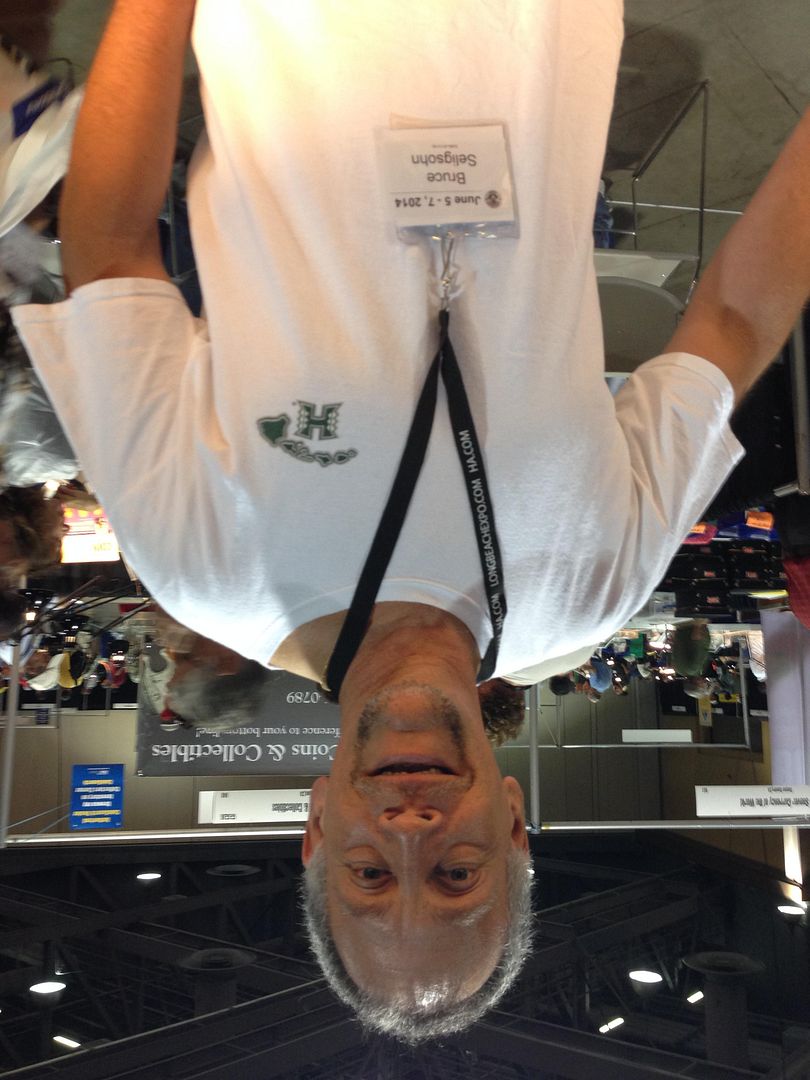 A forum "lurker" and good buddy – Steve Price who works for Stacks Bowers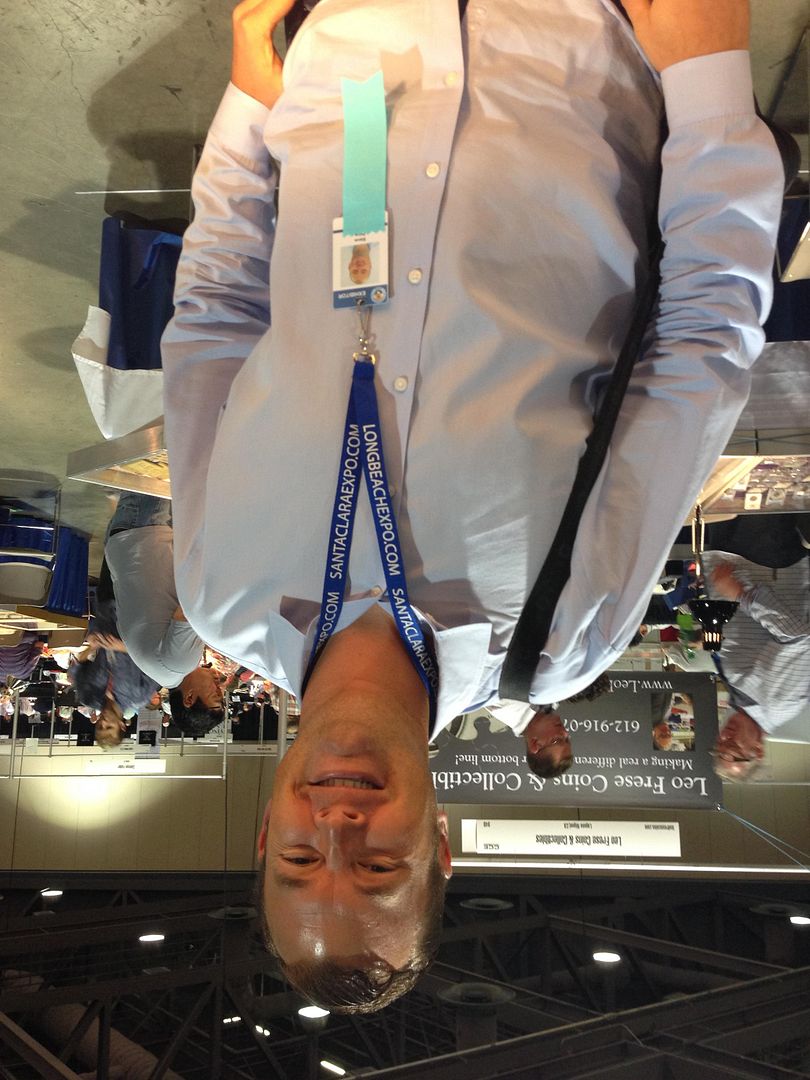 Phil/Habaraca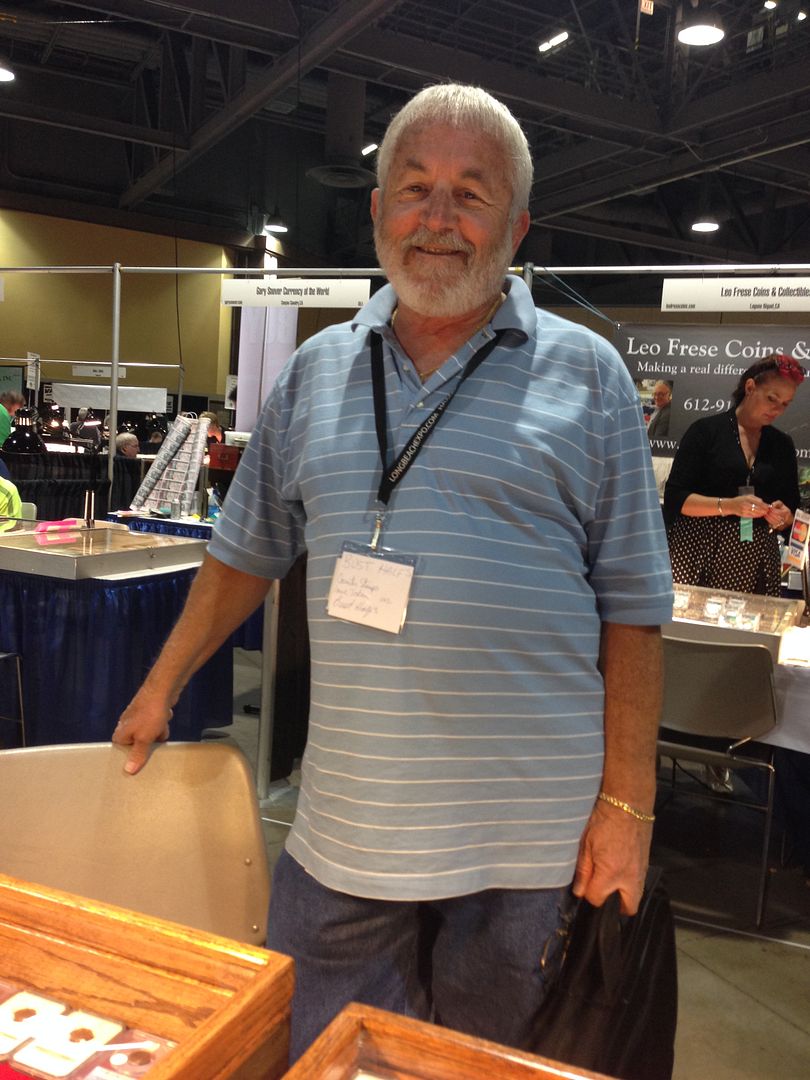 Richard Lewis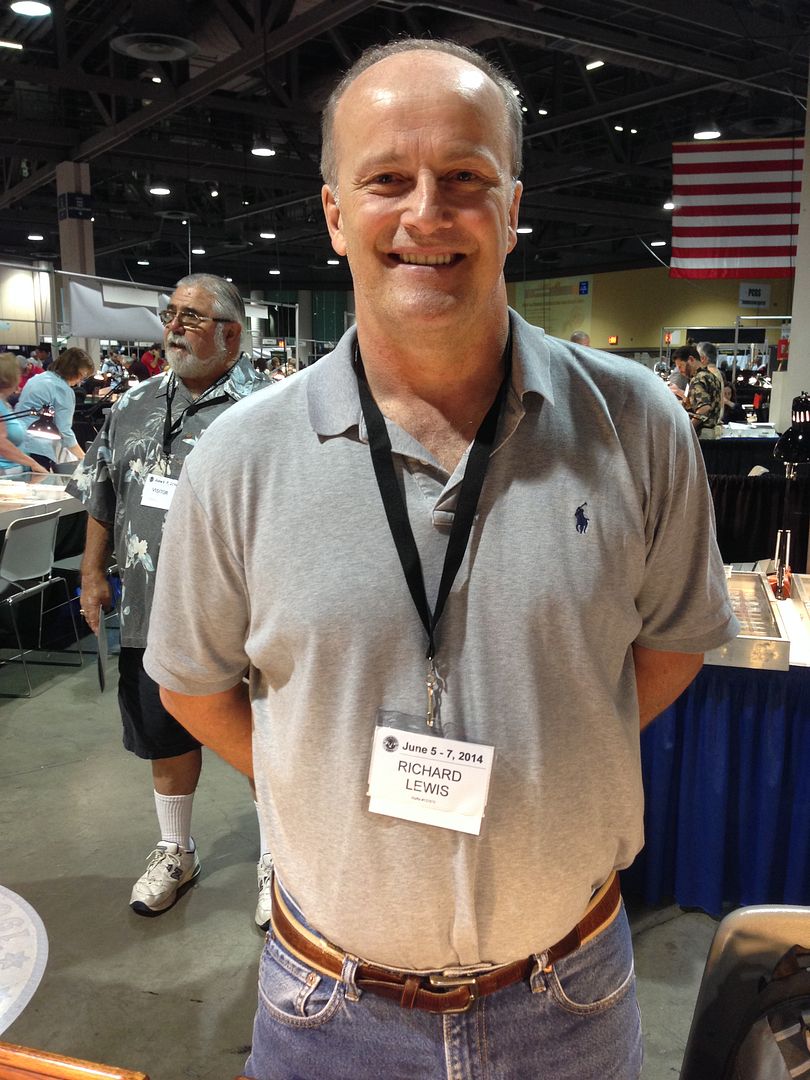 My BFF Cindi (Logan of VAMS & More's daughter) who also works for ANACS, and Mark Witkower enjoying some wine after a very busy day!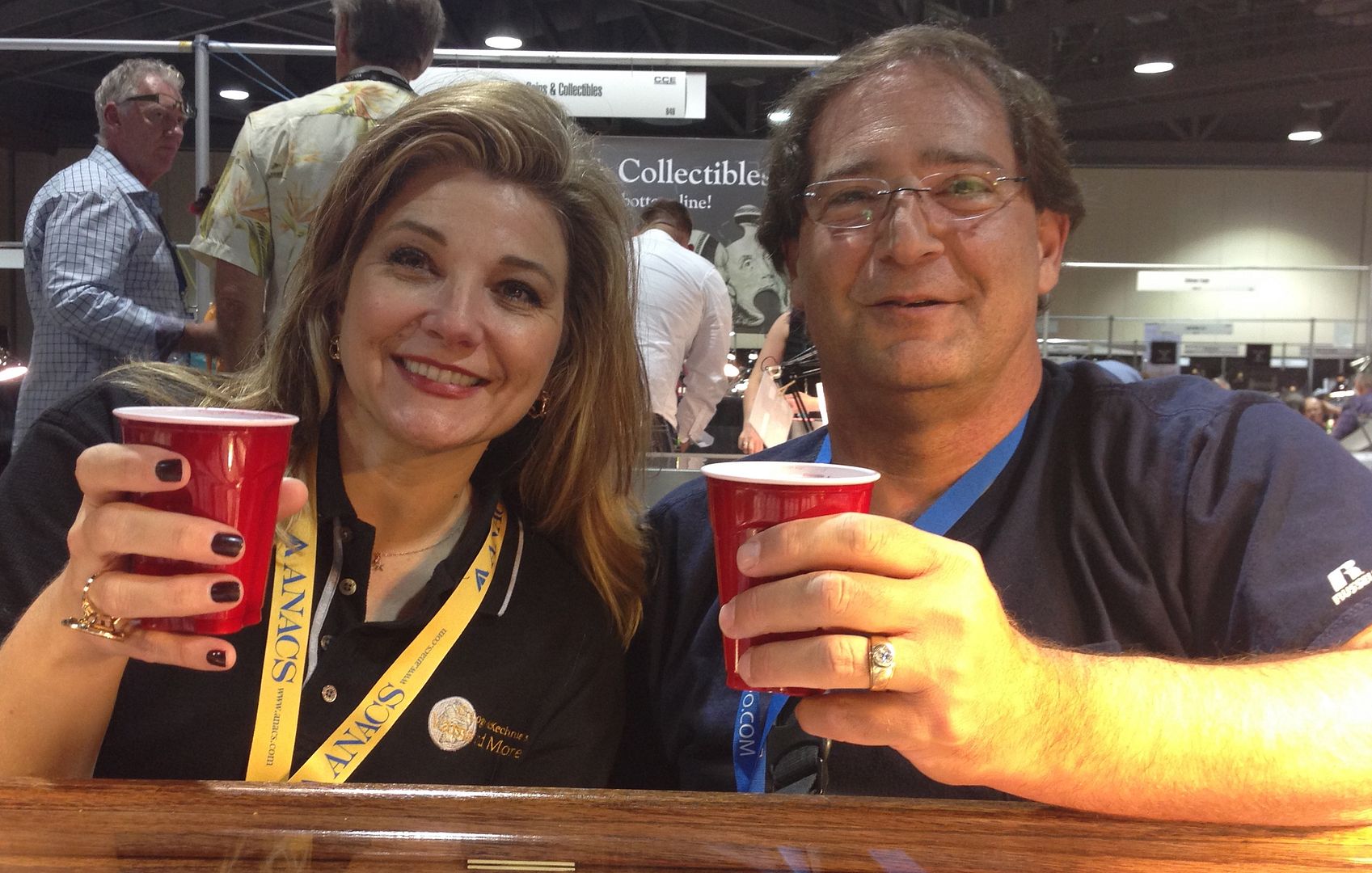 After the show closed, we went over to our favorite Thursday night haunt – Naple's Ribs – along with about 30 other dealers!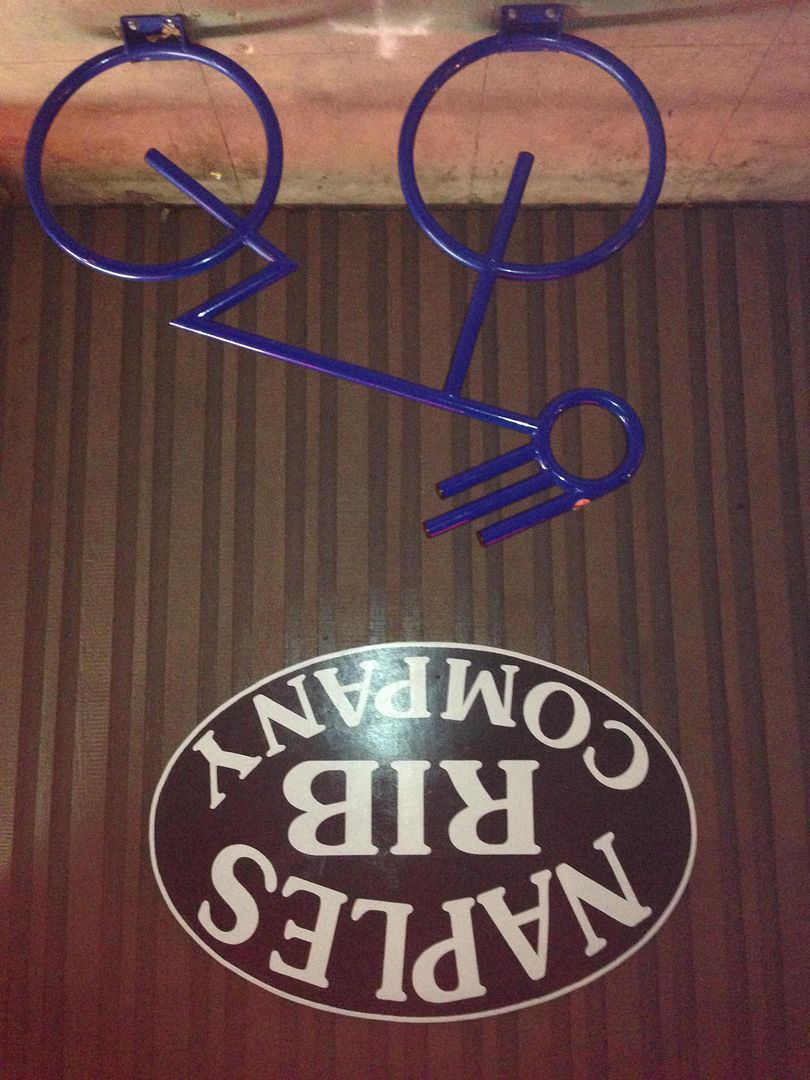 Cindi and me
On the left is Bob Fanger, then Ian/GreatCollections, Roge/MustangGT, Wade of Northern Nevada Coin, then continuing around on the right side are Tony and Allen from Northern Nevada Coin, Cindi, Todd/BluCCPhotos, Unknown, then Logan.
Northern Nevada Coin folks again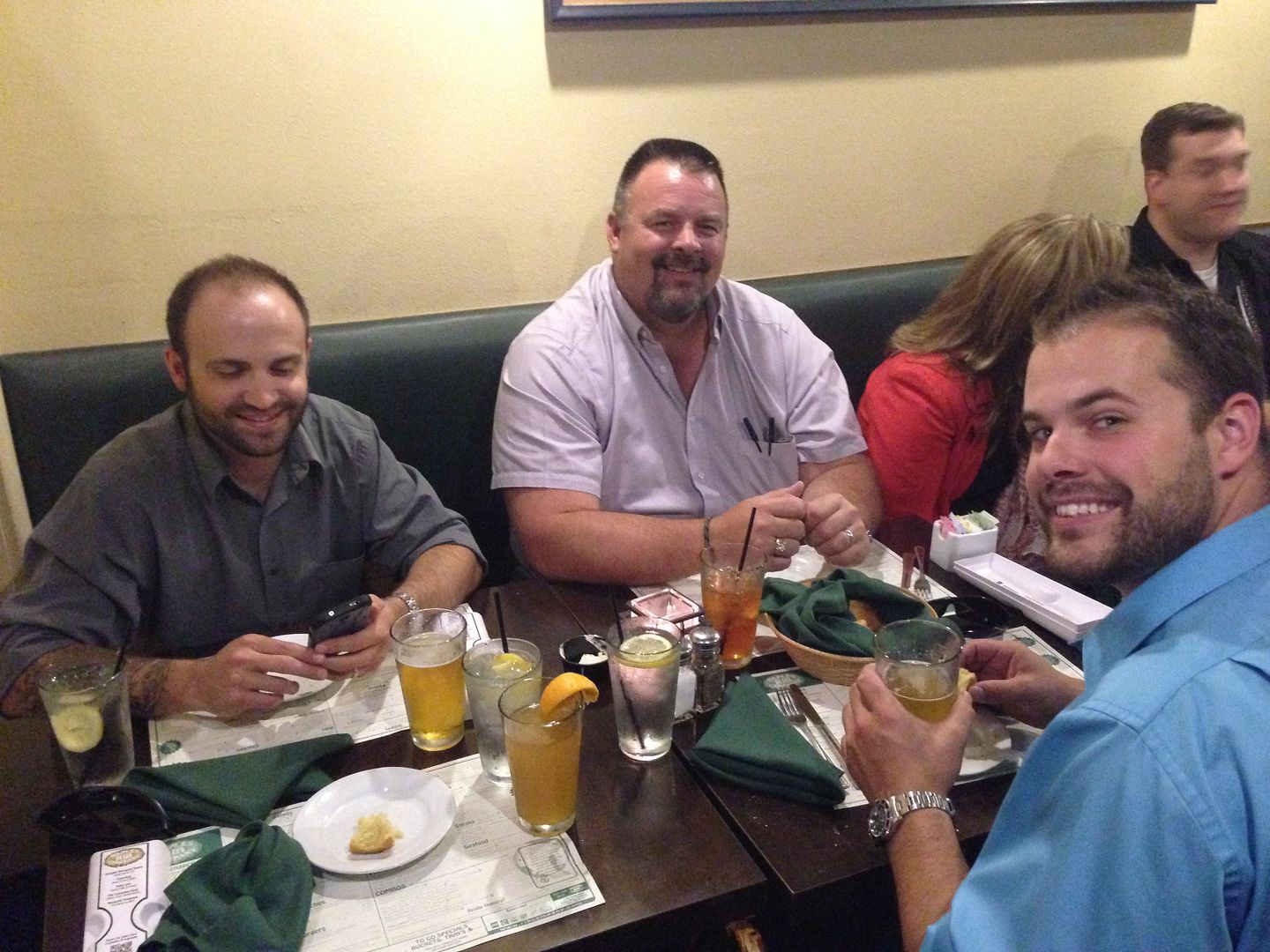 Greg and Bonnie (Albanese Rare Coins) and two gentlemen I don't know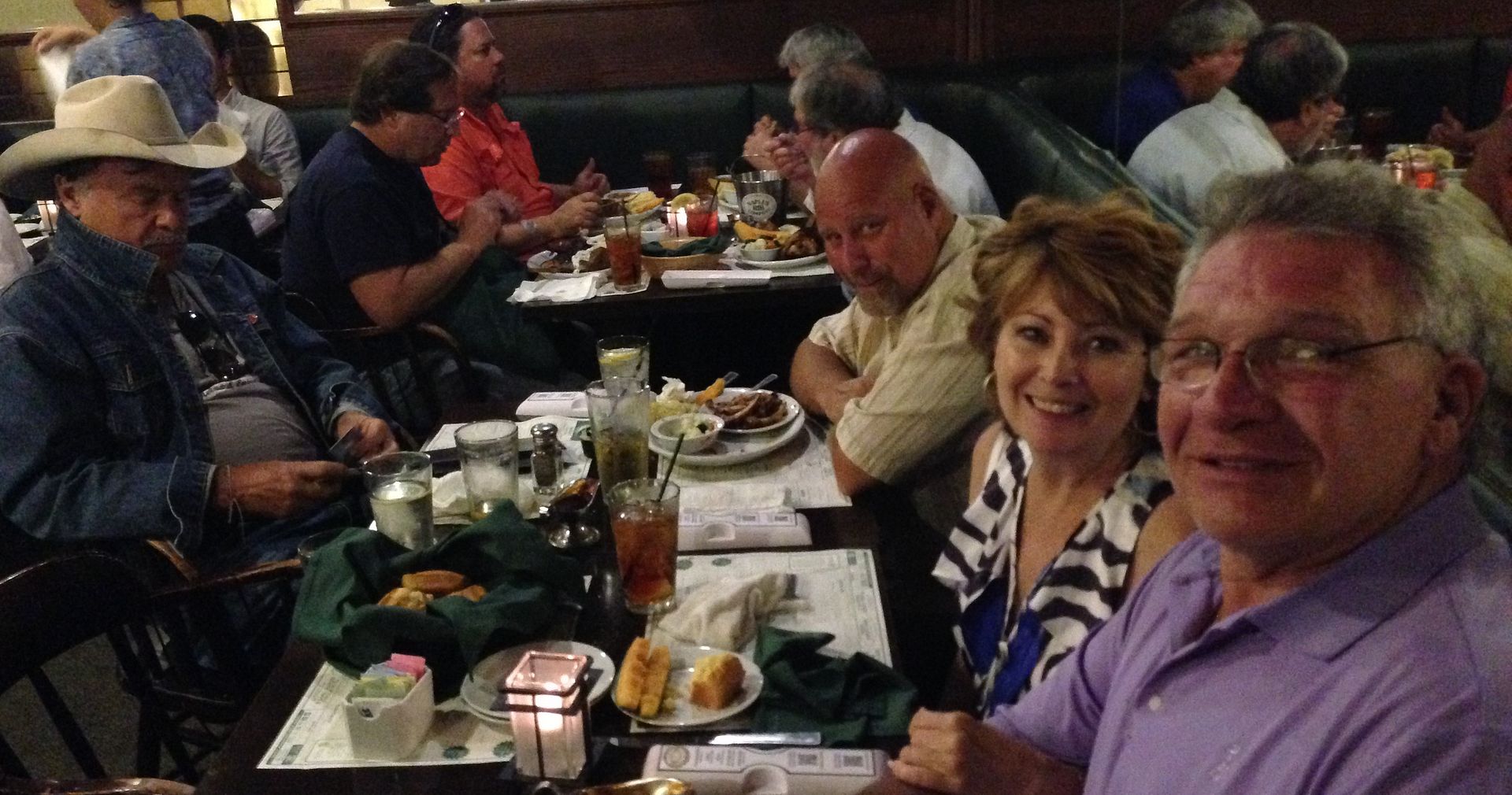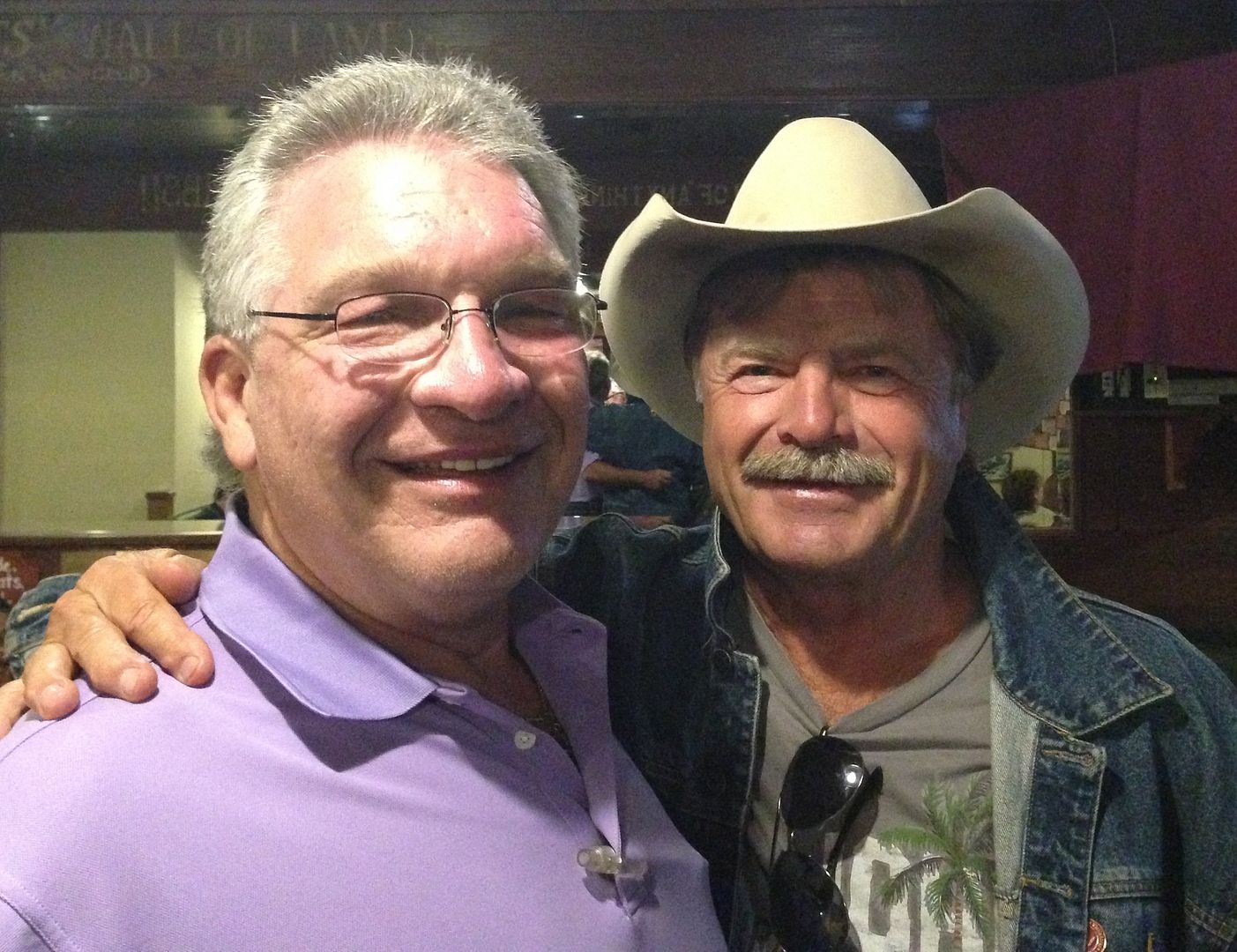 Dealers Brent Fogelberg and friend
Nina Phan of GreatCollections and Peter Treglia of Stacks, across from Nina areRichie Gonzalez and Brett Tau of Elemental Capital in Texas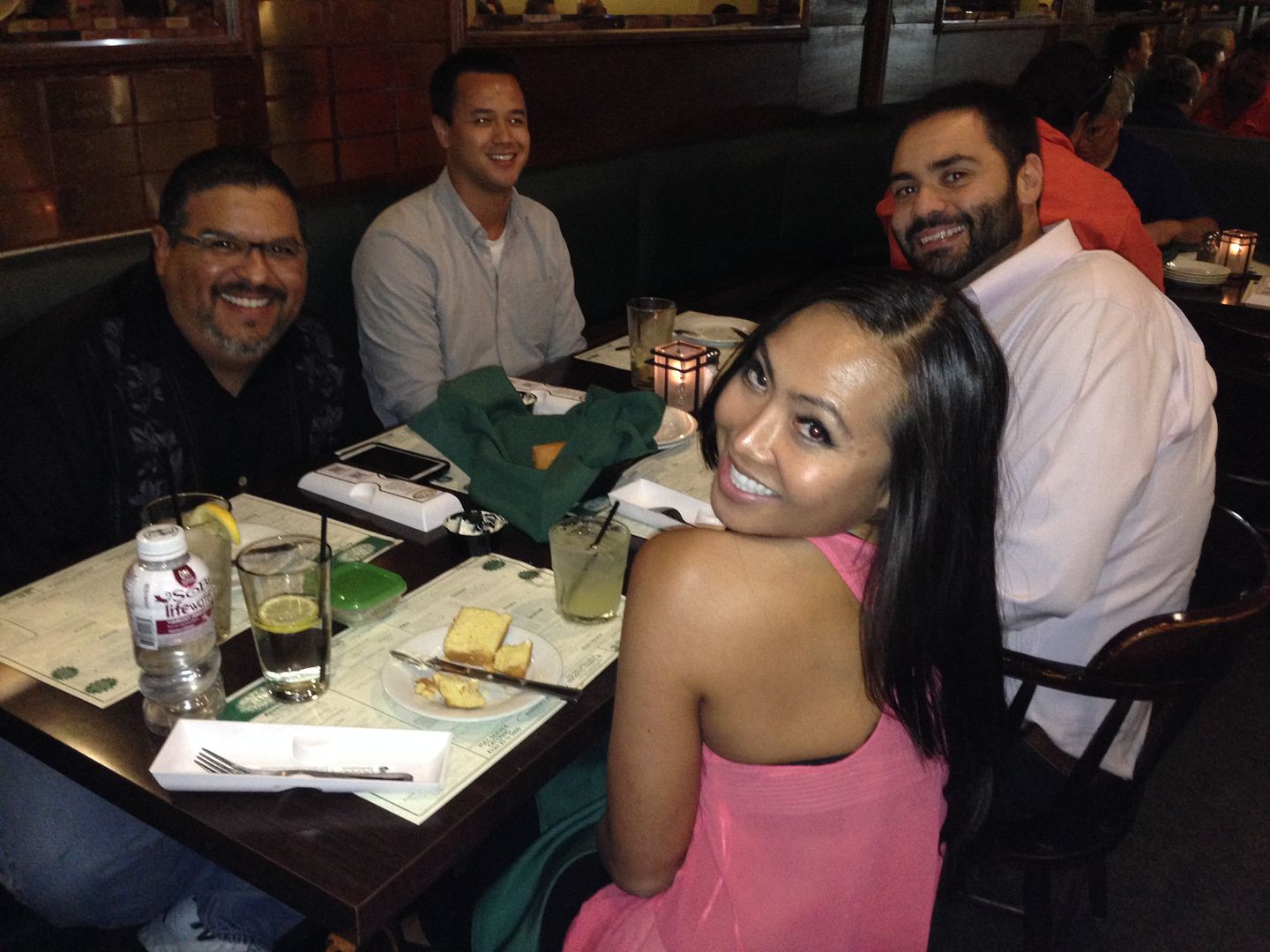 Nina definitely enjoying her ribs!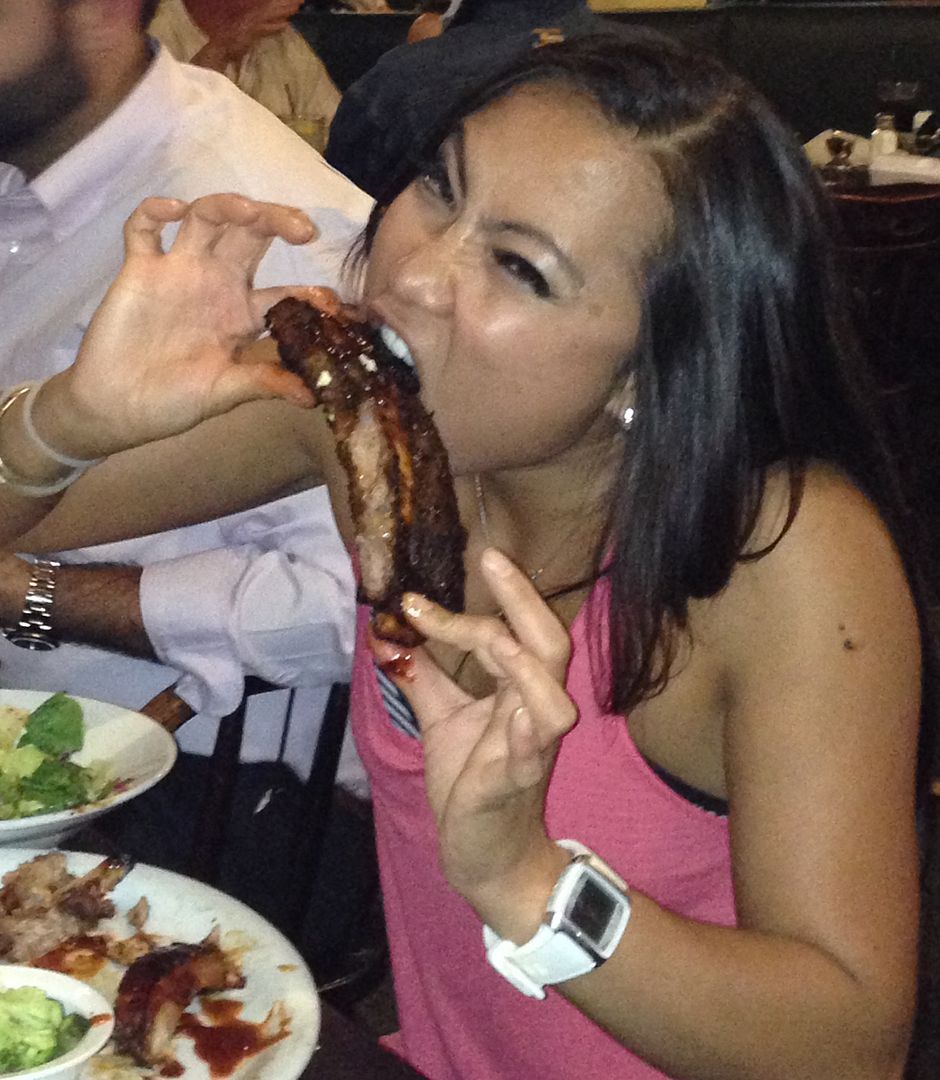 On the left Tim Canard front right is Joe Wargo, then Rick Snow's son Kenny, then Rick Snow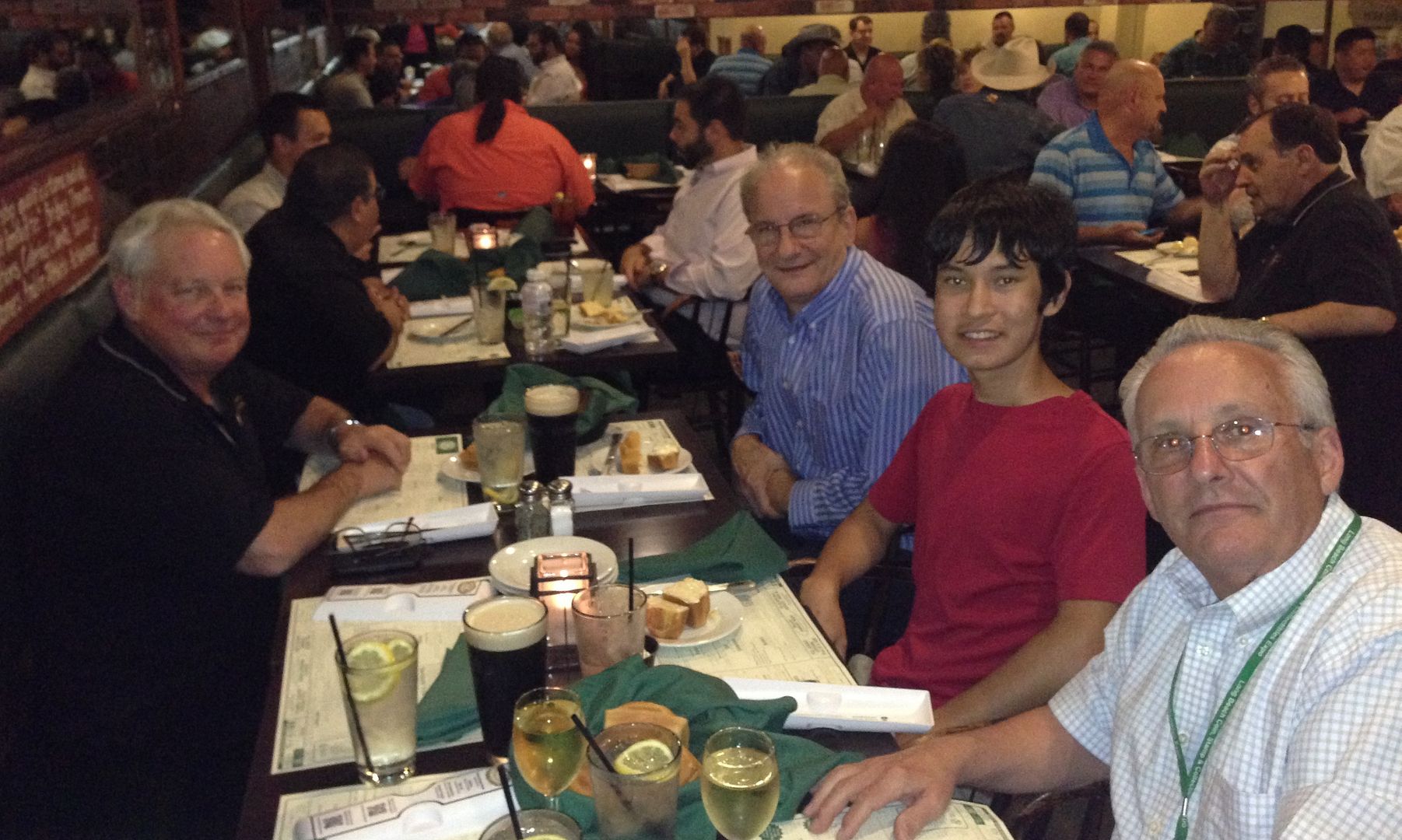 Kenny, me and Tim Canard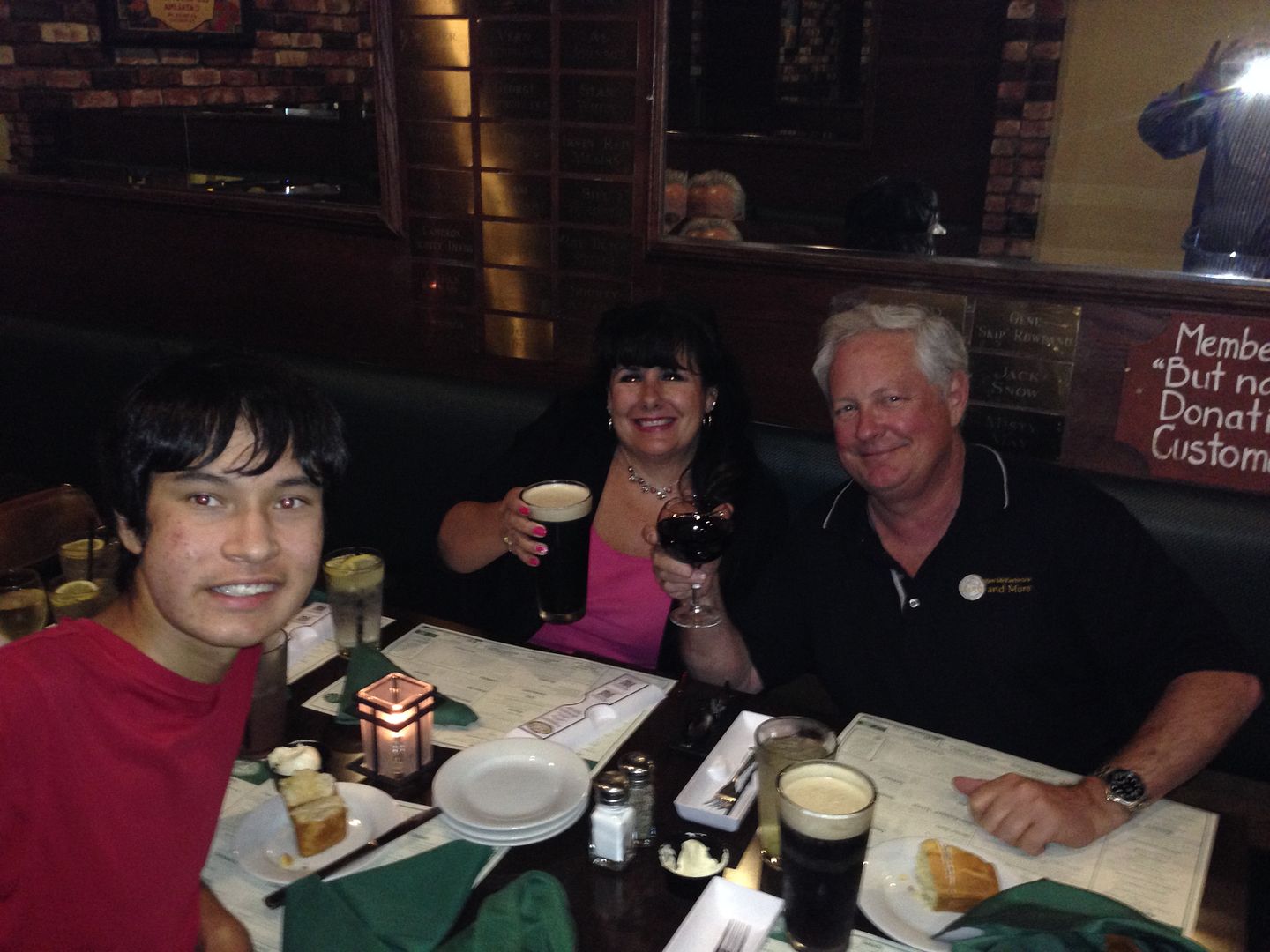 Wei/WTCG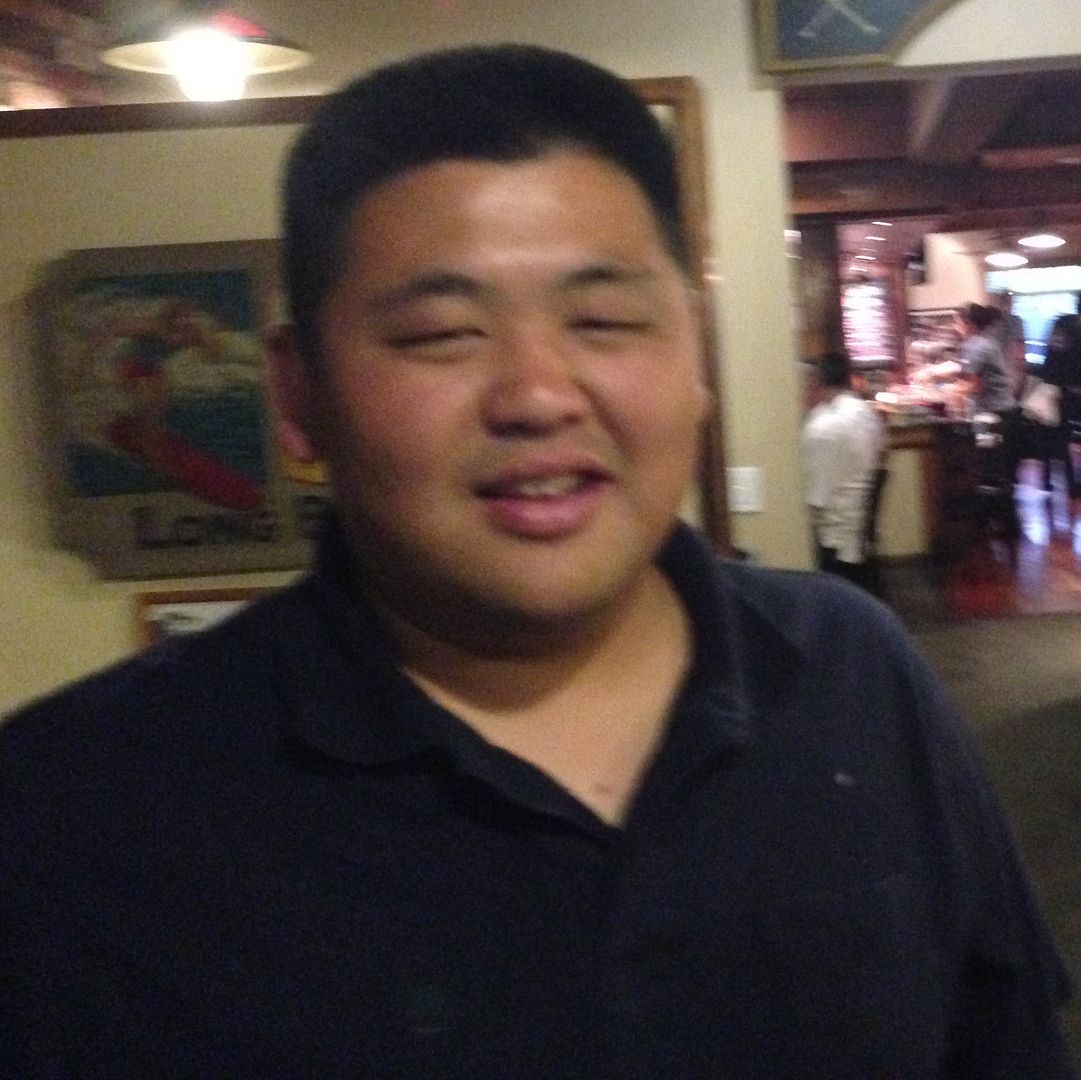 A pile of leftover ribs!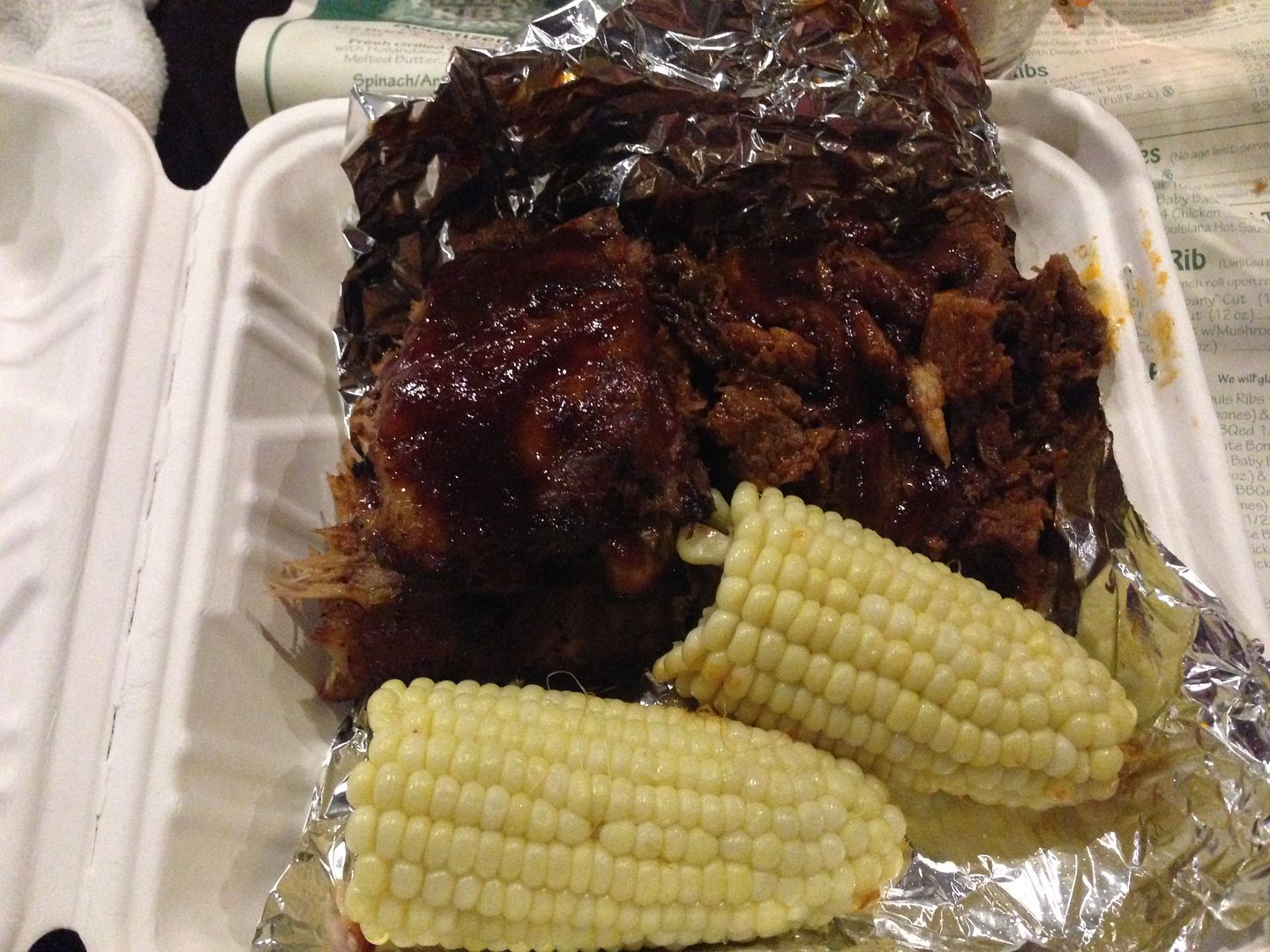 Friday started off more slowly than Thursday, but I had a couple nice sales first thing. Then I went over to the Pawn Stars table to see if they were interested in some short snorter notes containing some famous signatures that I had bought from the daughter of a serviceman who served in the Pacific Theater during WWII.
For those who are unfamiliar with the history and background of the term "short snort" and "short snorters," Wiki says a "short snort" was a slang expression for less than a full shot of liquor. Pouring short snorts guaranteed barkeepers a little extra profit in each bottle. Also, drinking only a short snort allowed the imbiber to honestly point to his moderation. Years before federal aviation regulations, pilots discovered that alcohol and airplanes do not mix, and fly-boys who drank heavily did not live long. Soon, pilots jokingly were calling each other "short snorter.
According to Shortsnorter.org, a "short snorter" is a banknote that was signed by various persons traveling together or meeting up at different events and records who was met. The tradition was started by bush pilots in Alaska in the 1920's and subsequently spread through the growth of military and commercial aviation. If you signed a short snorter and that person could not produce it upon request, they owed you a dollar or a drink (a "short snort", aviation and alcohol do not mix!).
I bought a set of three foreign short snorter notes – one has the signature of Jack Benny and another was signed by Joe E. Brown, both USO entertainers during WWII. I posted these photos on a previous thread.

Then I also bought a set of 21 foreign notes, with the last one being an Australian note containing John Wayne's signature, along with a female Vikki Montan. I did some research and found an article discussing John Wayne's appearance in Brisbaine in December 1943, along with a USO accordion player by the name of Vikki Montan.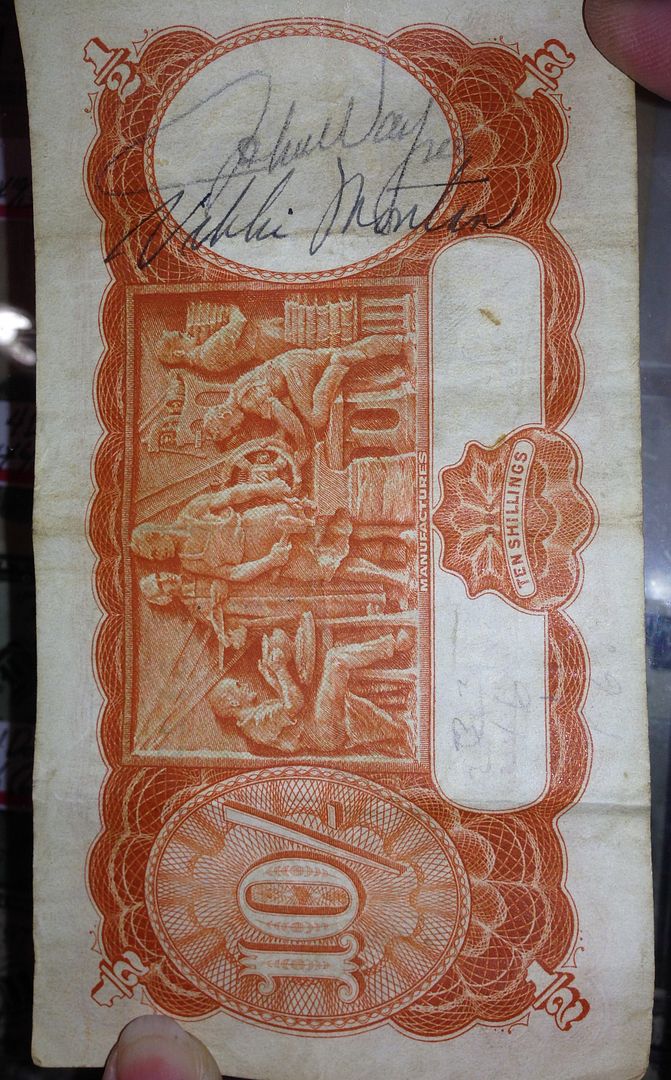 I stood in line for about 20 minutes, then it was my turn to speak with the casting crew.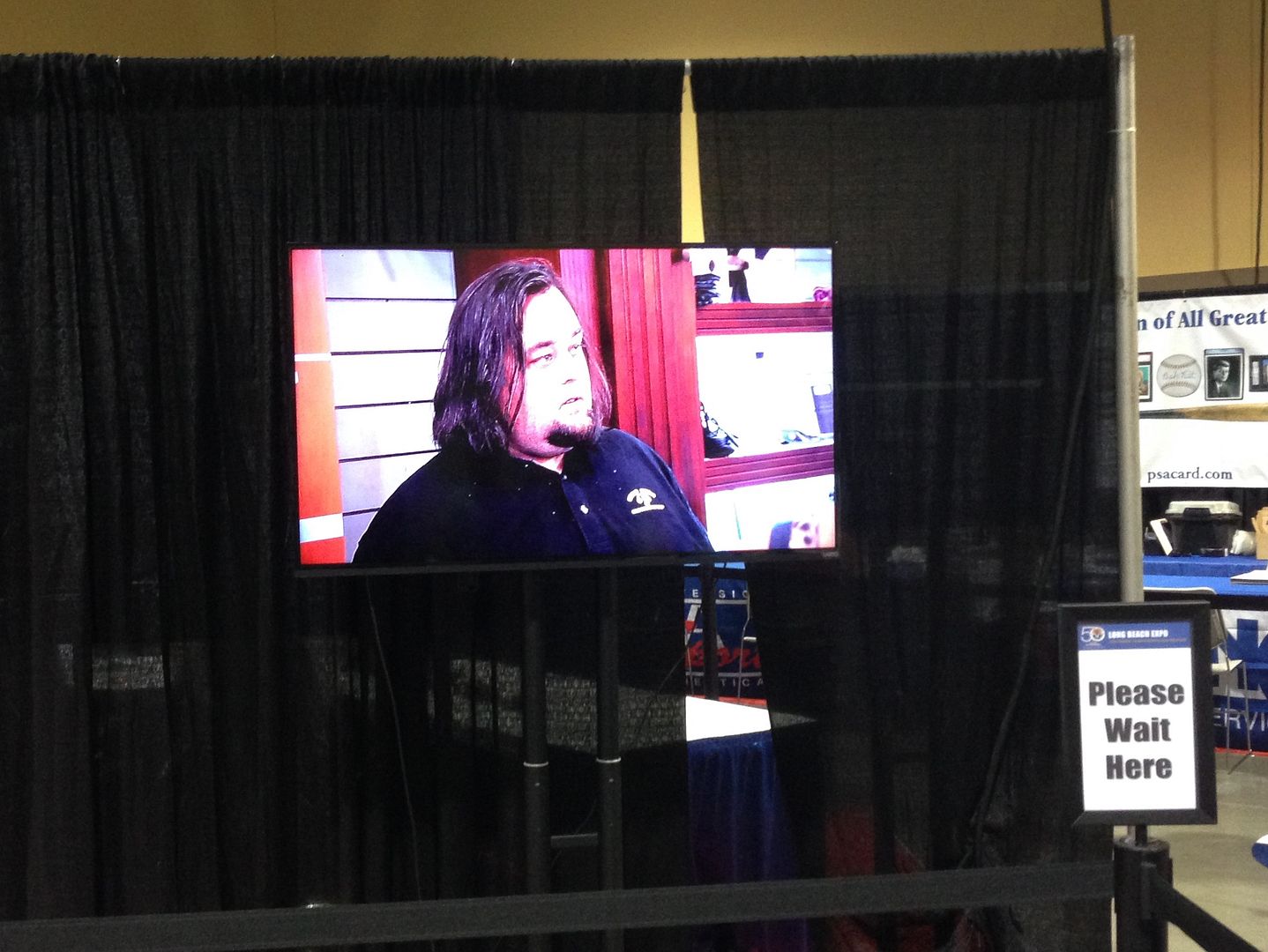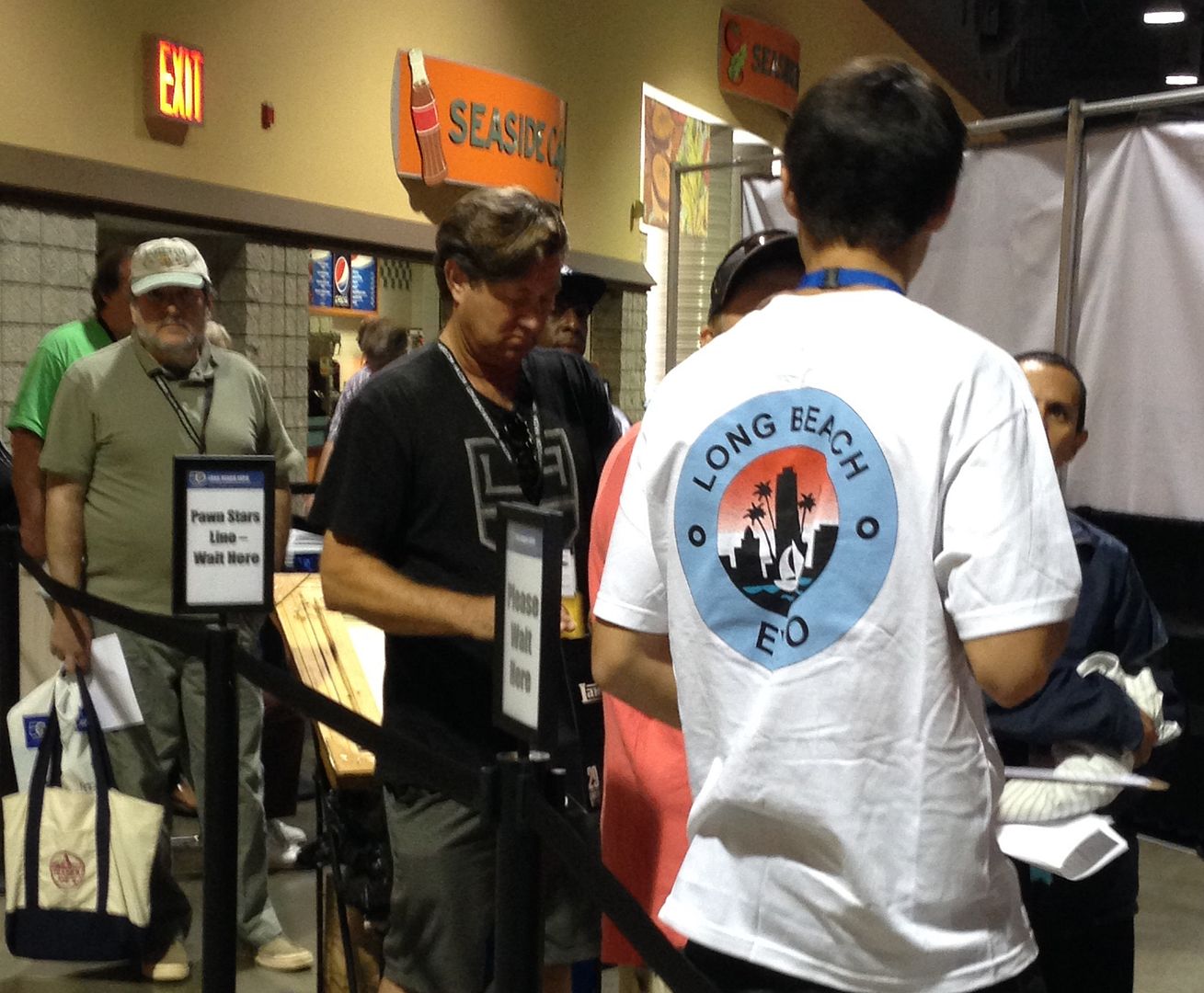 When I showed the casting crew my notes, the signature expert became little excited when he saw the John Wayne signature on the end of a string of 21 notes. He said the ones he usually sees are cut away from the string of notes and this was the longest one he had seen, plus he said John Wayne's signature was very desirable. He was also very pleased when I showed him my research and the article on John Wayne and Vikki Montan, as well as information on the soldier who had obtained the signature.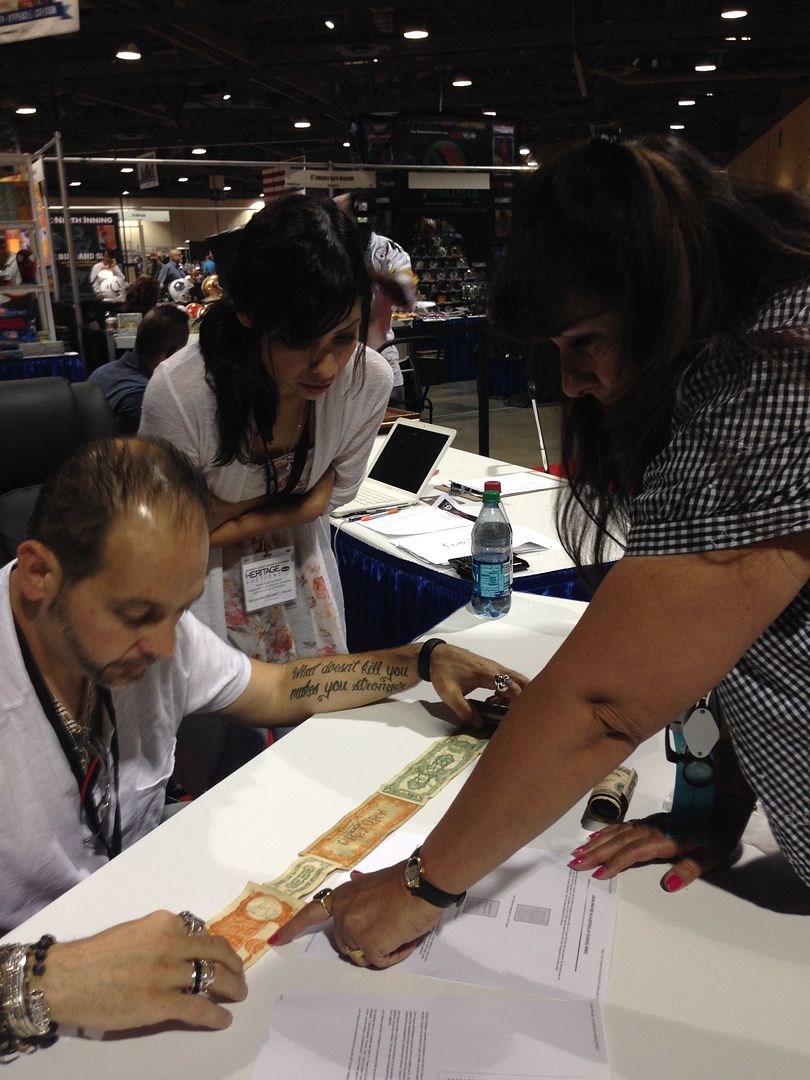 The casting crew said they were definitely going to recommend putting my short snorter notes on the Pawn Stars show, so they took photographs of the notes.
They said they would be doing some filming for the show in the next month or so, then they take a break during July and August and start again in September, but that I should be hearing from them at some point. I'll keep you all posted!
I went back to my table where I remained for the rest of the day. I had a few more sales, but I had more people wanting to sell me coins, so I was kept very busy. I was also trying to process some of my new purchases that I had Todd photograph so I could get them into my inventory.
A customer brought by his finally completed Two Cent collection, including both tough to find 1873 proofs!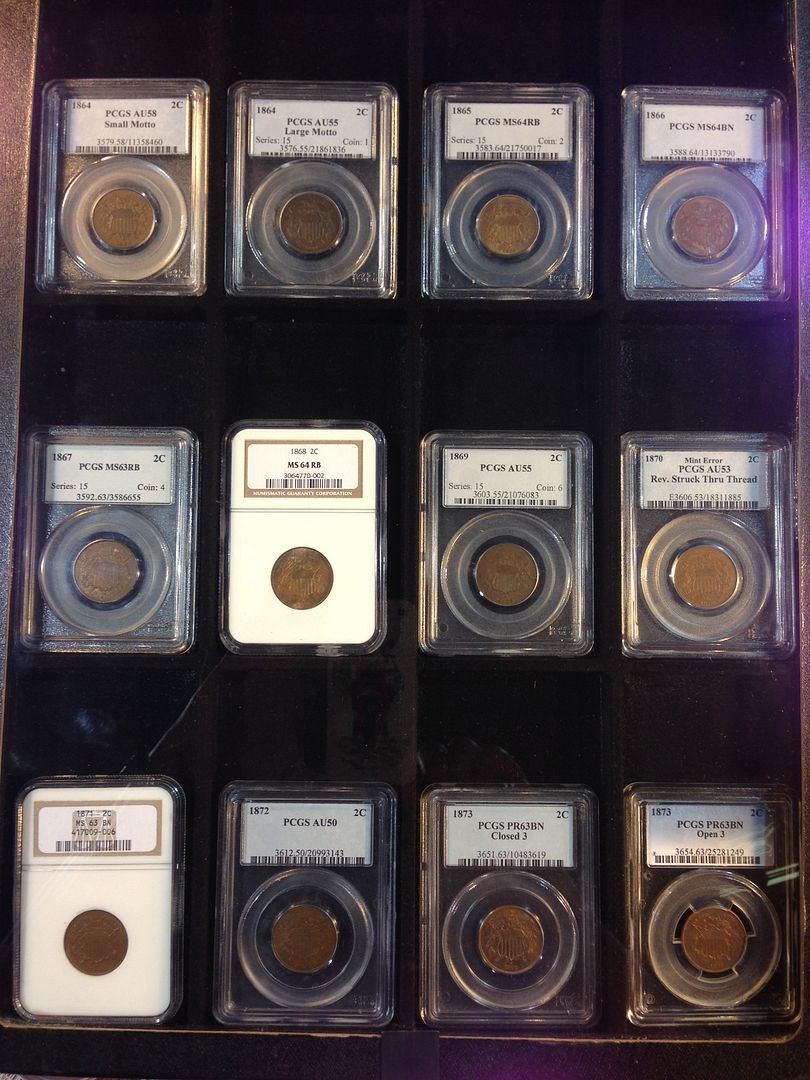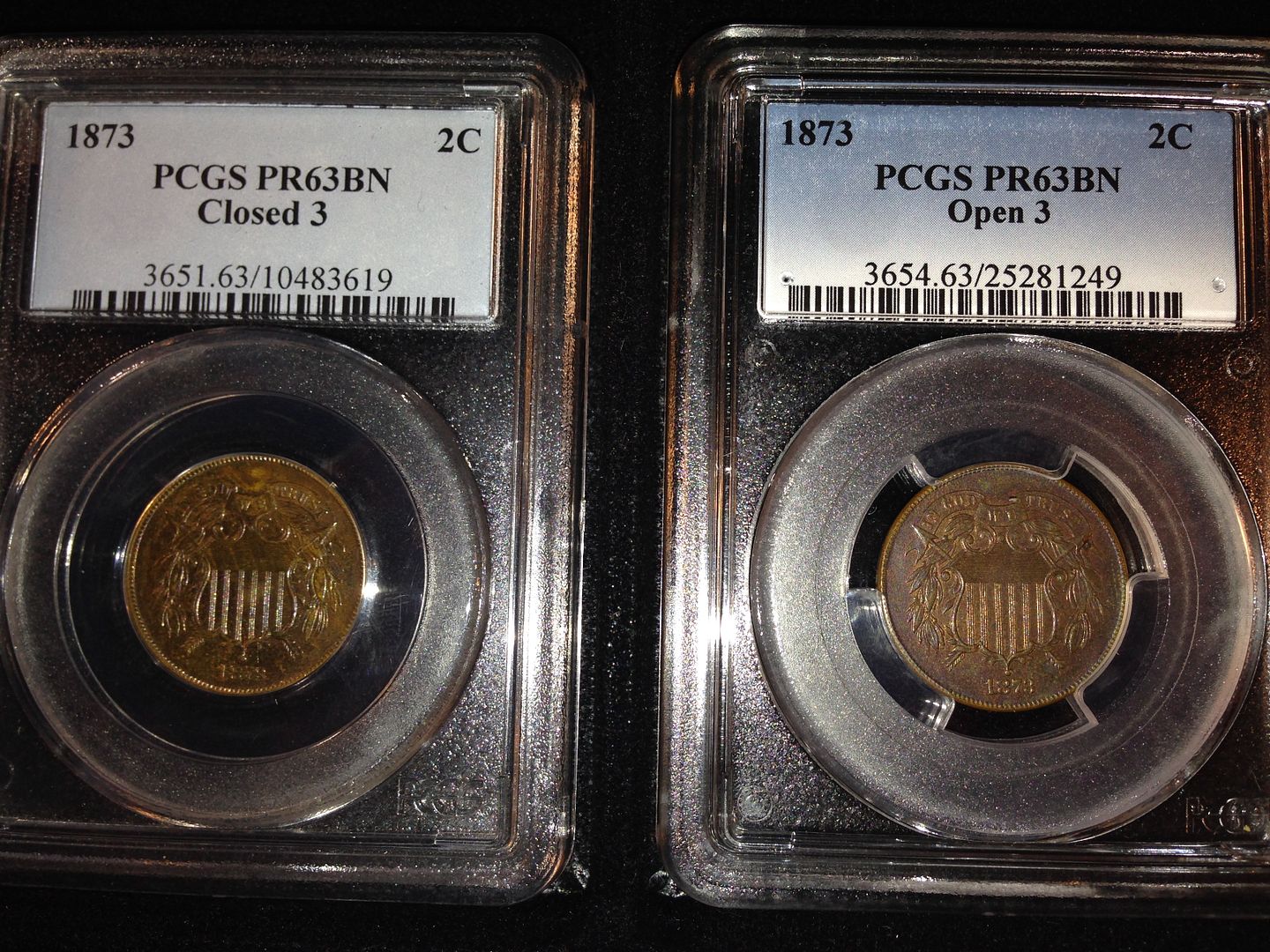 Soon it was 3pm and time to have a glass of wine! Mark Witkower had dropped off some fresh grown fruit from his own orchard, as well as this amazing 2002 Turley Zinfandel. Usually, it's not a good idea to hold on to Zinfandels but this one is an exception to the rule – it was probably the best Zinfandel I've had, so smooth and flavorful with no tanginess. He shared it with several of us and, unfortunately, it went very fast (as you can see, the bottle was already empty when I thought to take a photo!).
My booth friend also brought this great wine with a fun label!
When I took a break from my table to run an errand, I came upon this adorable little decked out pooch and just had to get a picture! I'm not convinced he enjoyed wearing the glasses, but he seemed used to them and didn't look like he was complaining much….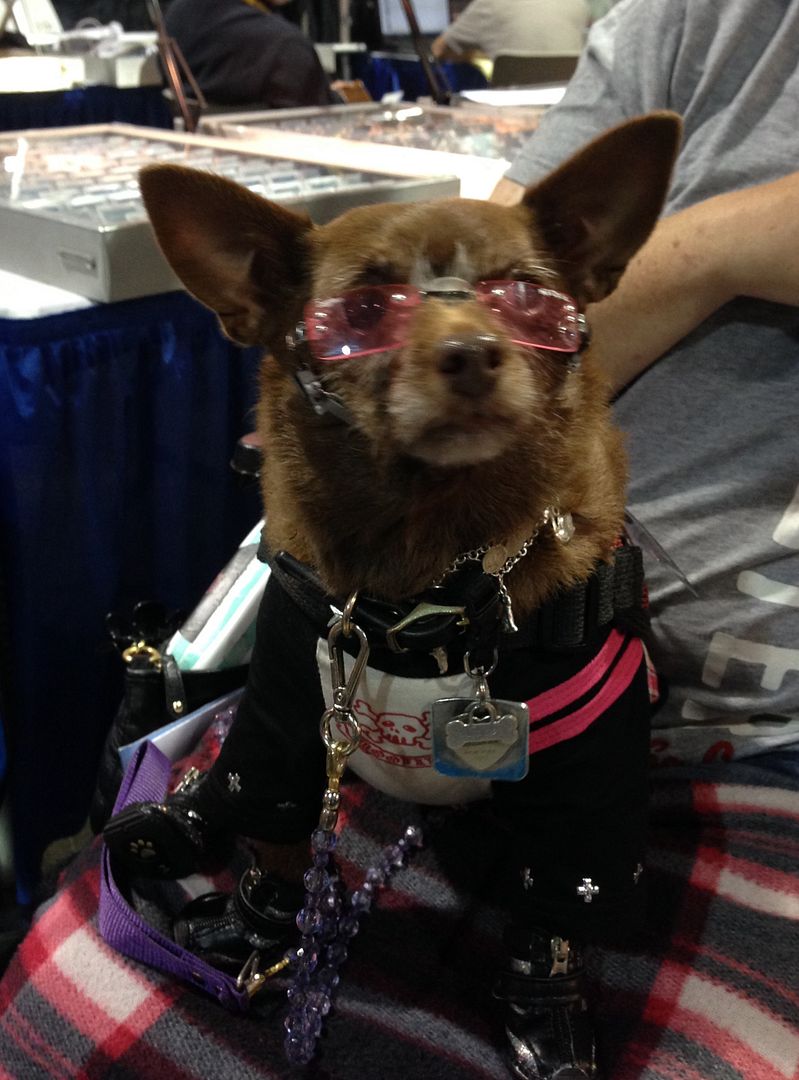 Always enjoy talking to one of my very favorite dealer friend Logan McKechnie of VAMS & More!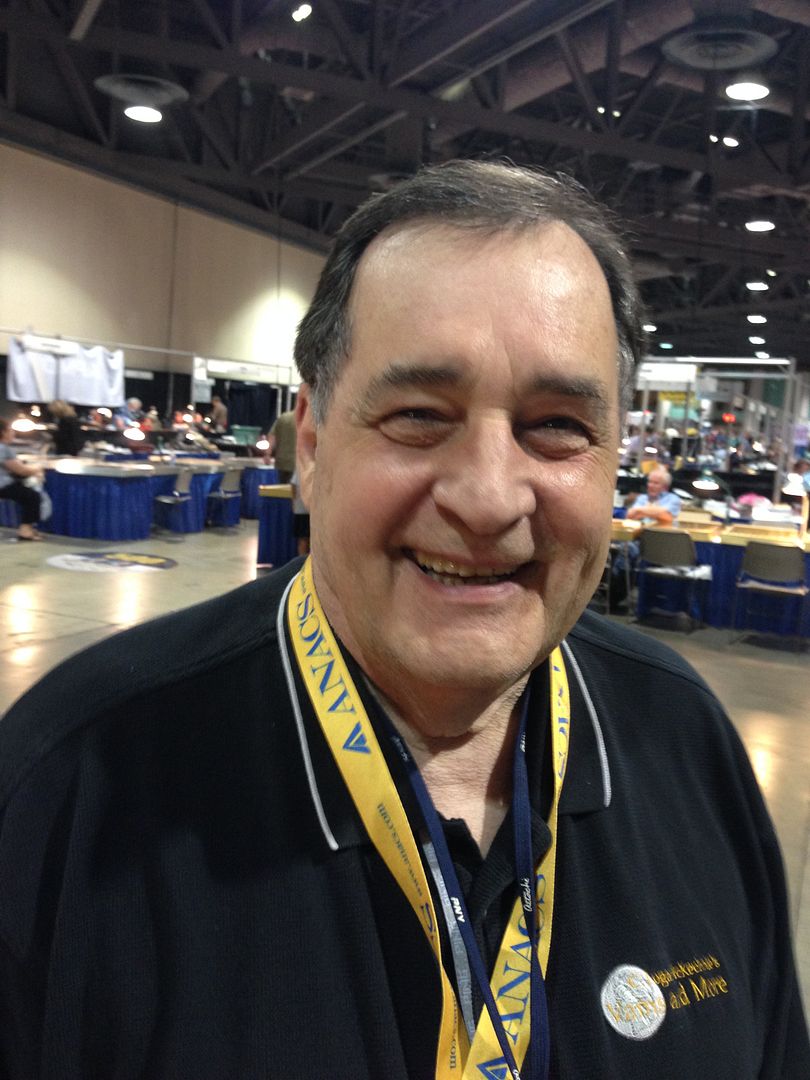 And his very beautiful daughters Cindi and Amanda!
That night we went up the street to a really good Argentinian restaurant called Gaucho Grill.

These were the wines we brought to share during dinner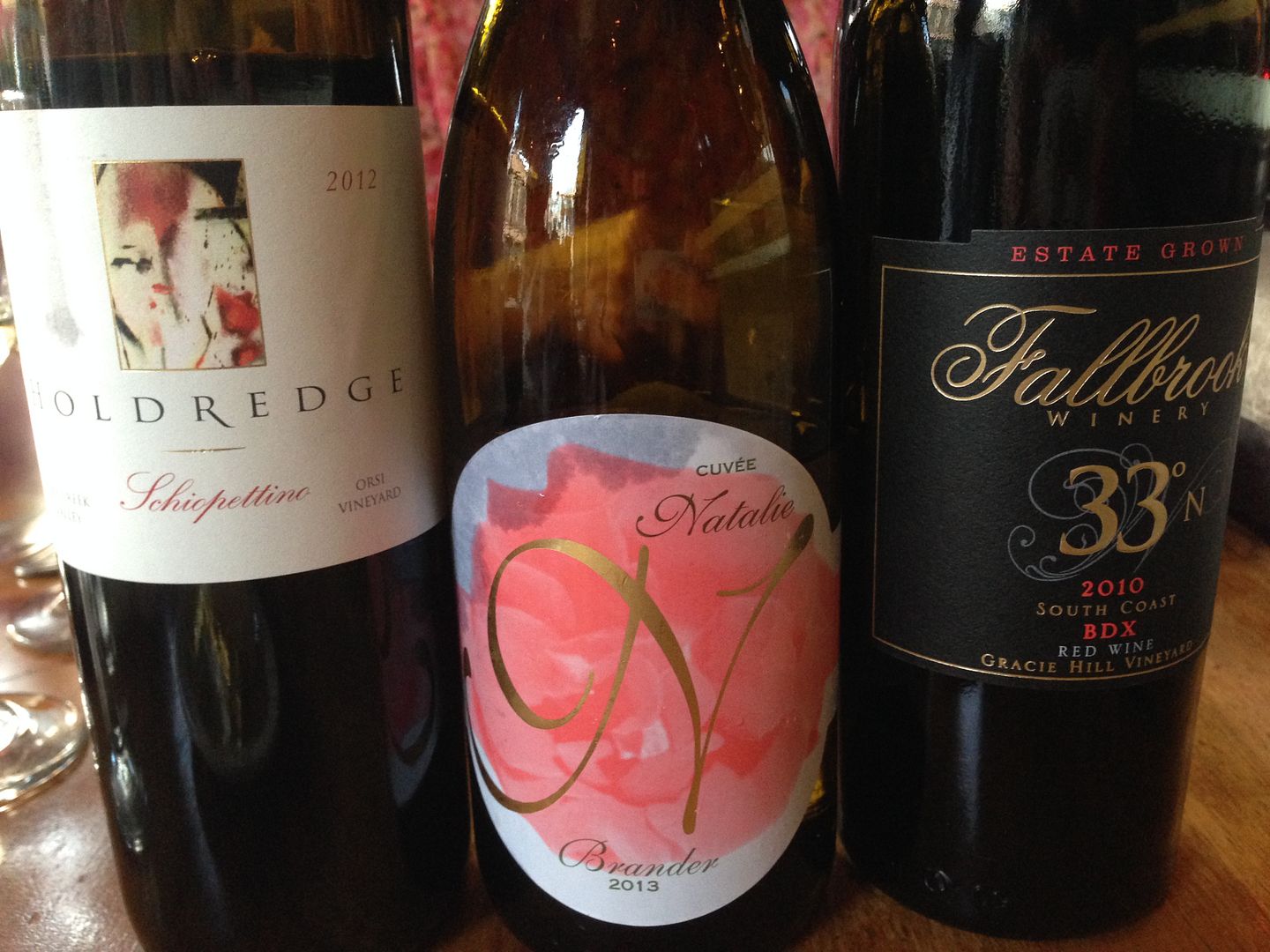 This was the very tasty chicken and spinach dish I had, it was part of a complete meal/deal and included a delicious bread pudding with caramel sauce dessert – it was wonderful!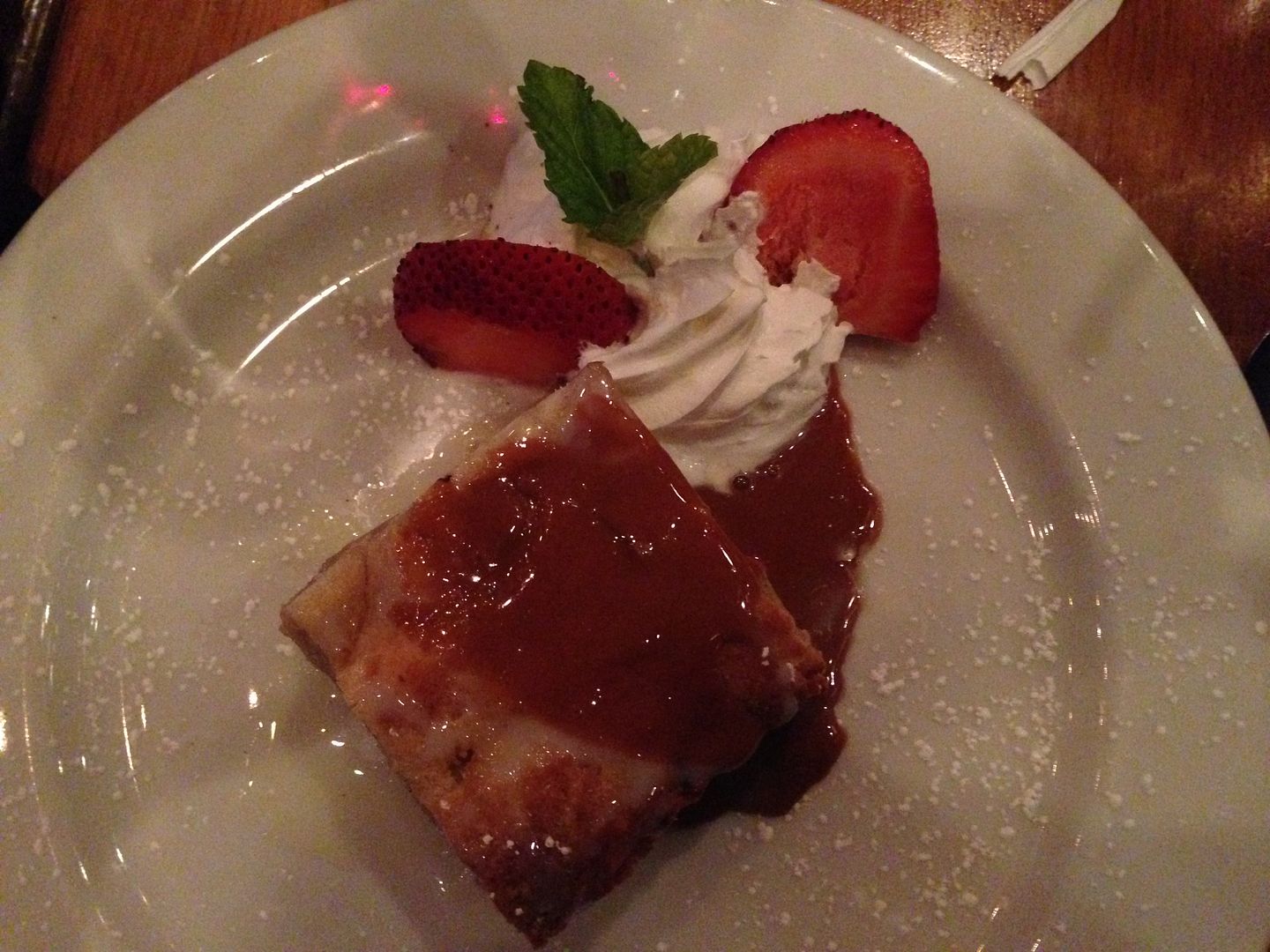 I arrived early Saturday to try and finish processing coins for my inventory and get coins ready for NGC and PCGS. Here's the PCGS table.
And the PCGS folks! This is Ophelia and Alicia
And David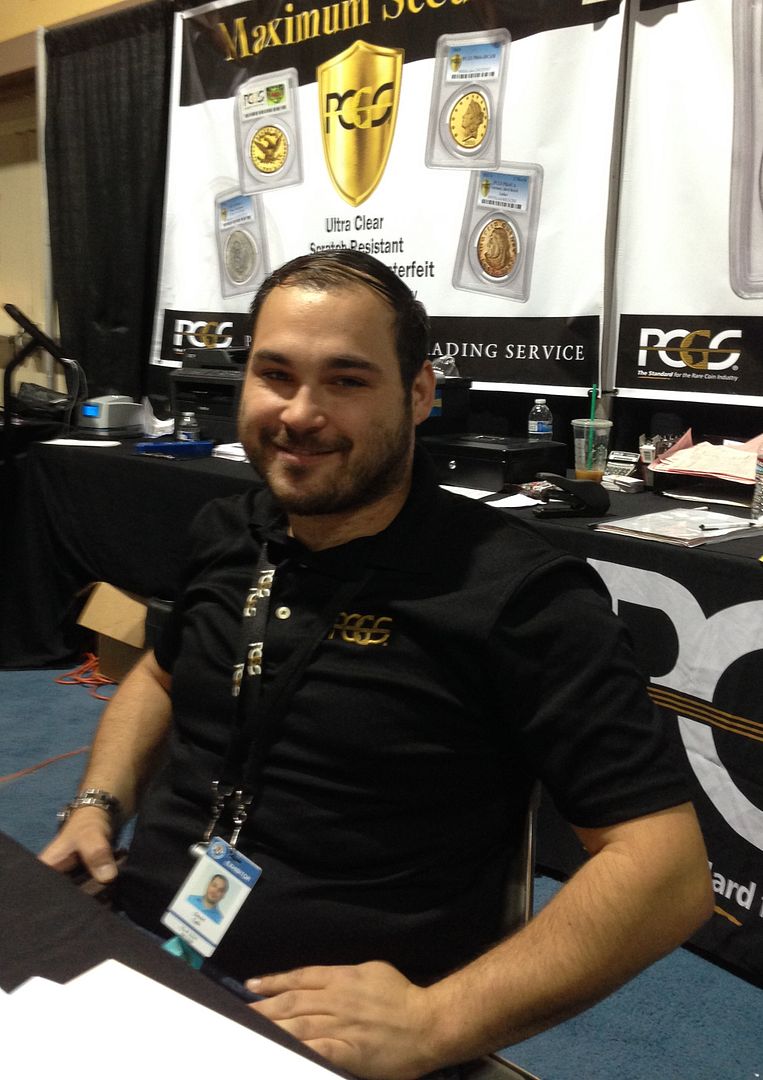 As usual, my table was part of the kids' treasure trivia so I had lots of little guys and gals stop by my table to find the answer to a question. Here's one of the adorable little boys who was doing the treasure trivia all by himself!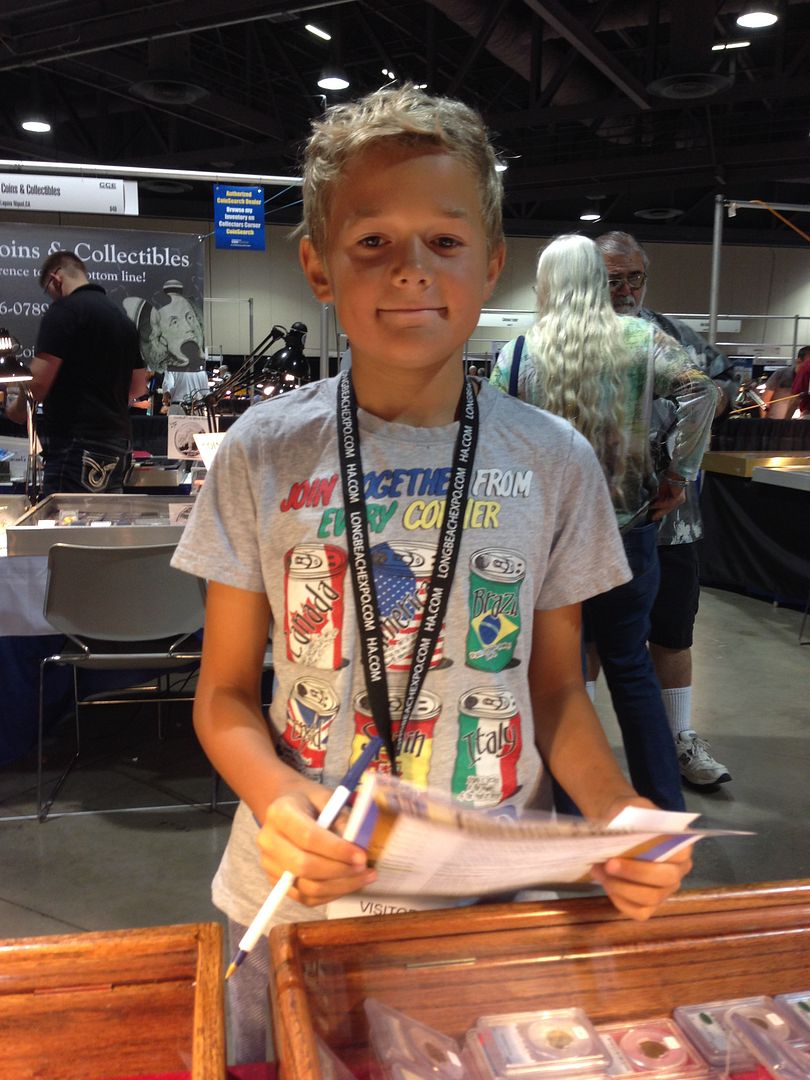 After the hunt is over, the kids gather at the Pirate's table for their prizes. Then they gathered around this table where a dealer taught them a little more about coins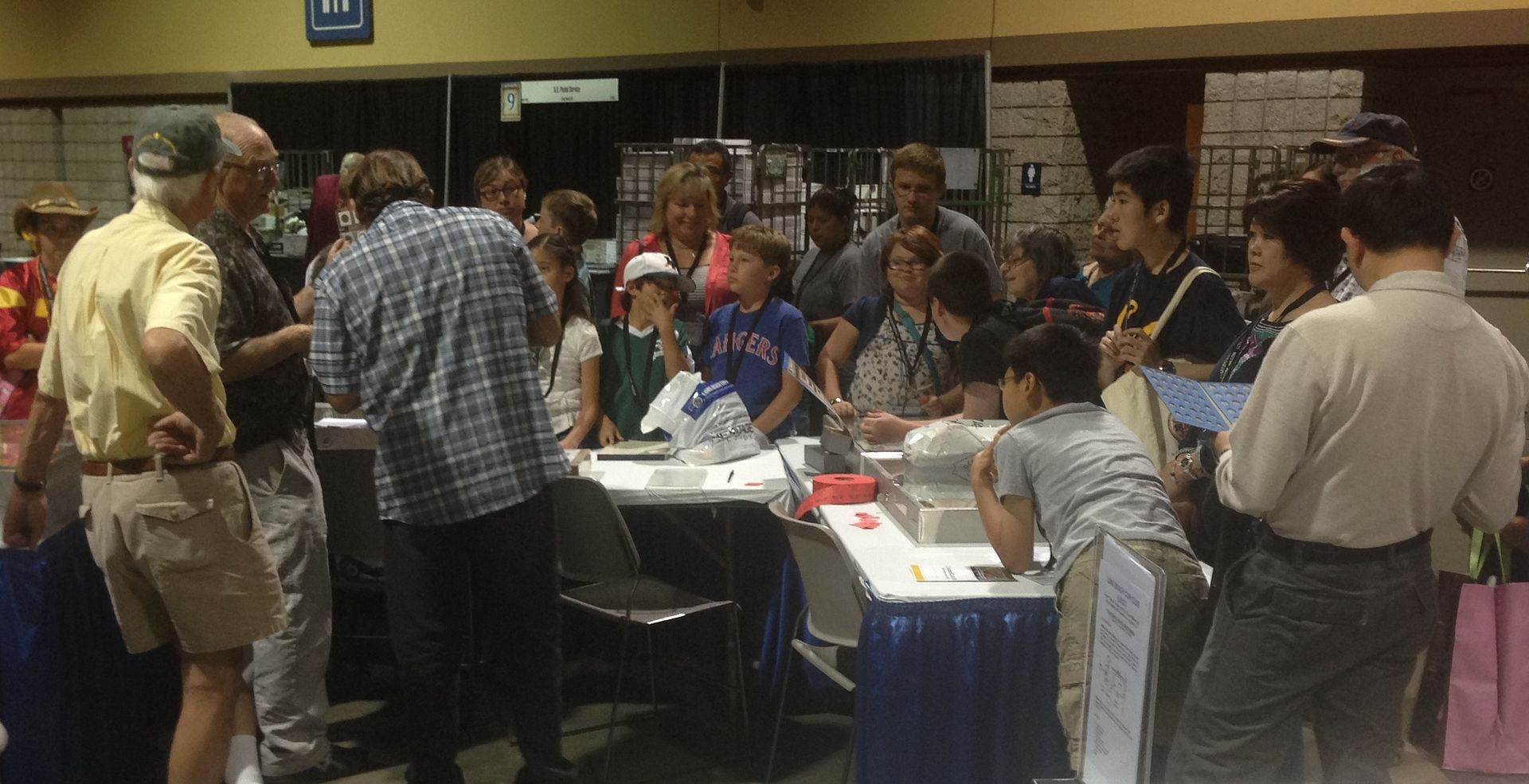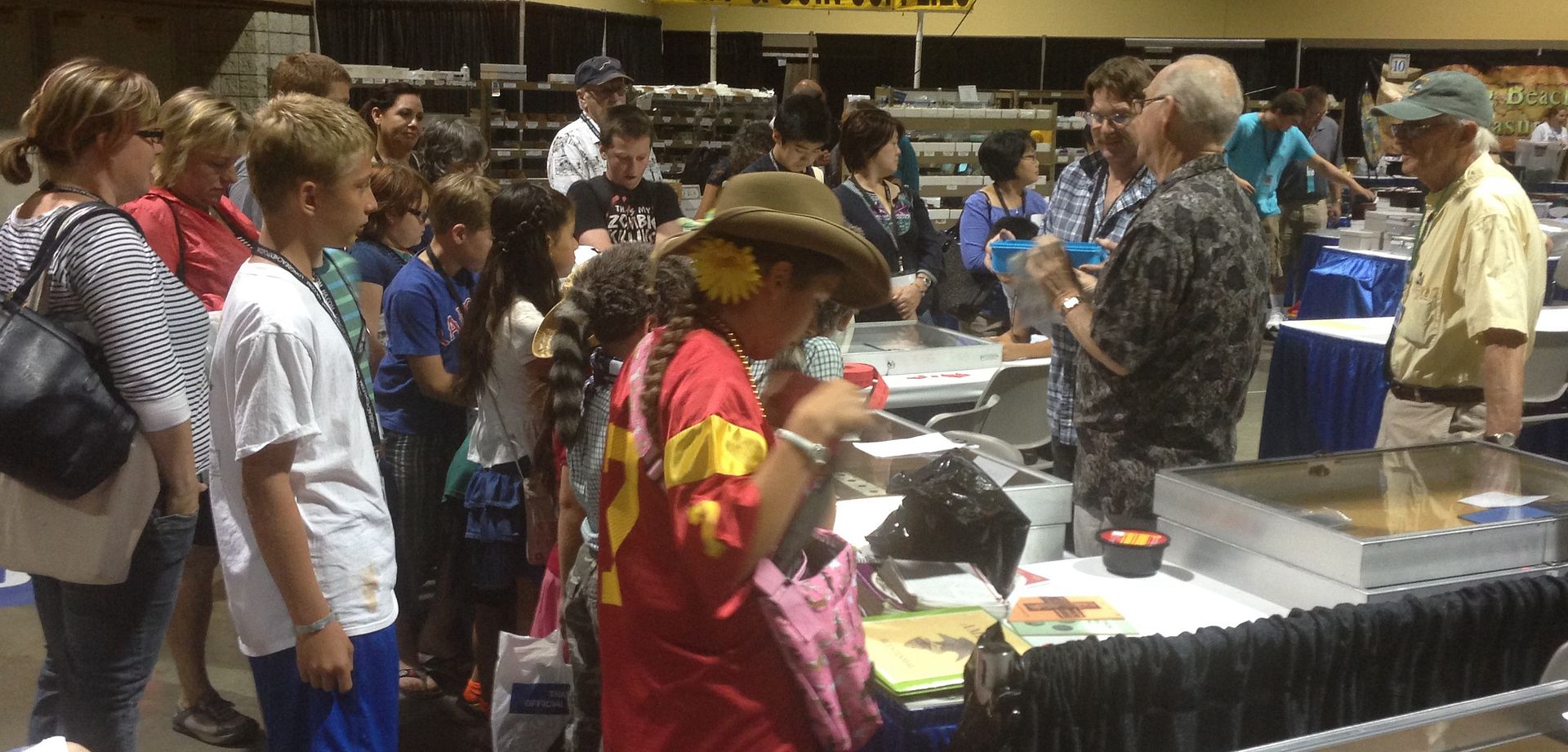 Here are some new Conder tokens I just got back from NGC and brought to Todd to photograph.
Soon it was time to tear down, pack up, and head home. In the middle of packing, we took a short break since we had a bit of wine left in one of the bottles that Rich and I shared. Even though the wine was gone and the show was over, we still had some nice music playing on my little Bose boom box with the big sound to make the tear down a little more enjoyable.
The bourse floor soon looked like a ghost town!
My table is basically in the middle of the bourse floor – this is a view from my table looking towards the front of the room
Looking towards the back of the room
Overall, it turned out to be a pretty successful show, though at times selling activity lagged. Big coins didn't seem to be moving as much as small/medium priced coins. But I was happy to find some nice new pieces to add to inventory, including several quality raw coins.
So that's it for this show report. Next up – the ANA Summer Seminar in a few weeks!
Charmy Harker - The Penny Lady®
President of Women in Numismatics
ThePennyLady.com