Home
›
U.S. Coin Forum
Charmy's September 2013 LONG BEACH SHOW REPORT w/lots of Pics!!!

ThePennyLady
Posts: 4,029
✭✭✭✭
Let me first say that I LOVE the Long Beach show!! I really look forward to each show for several reasons, not the least of which is that I get to see and hang out with such great folks, from my local and far away dealer friends, to my regular customers, and to the great PCGS folks who work hard to make this show successful including selling out the entire bourse floor!
Set up, as usual, began at noon on Wednesday. The weather was gorgeous, warm and sunny! I arrived at the convention center before noon and parked in line at the back of the convention center and waited to be let into the loading dock area.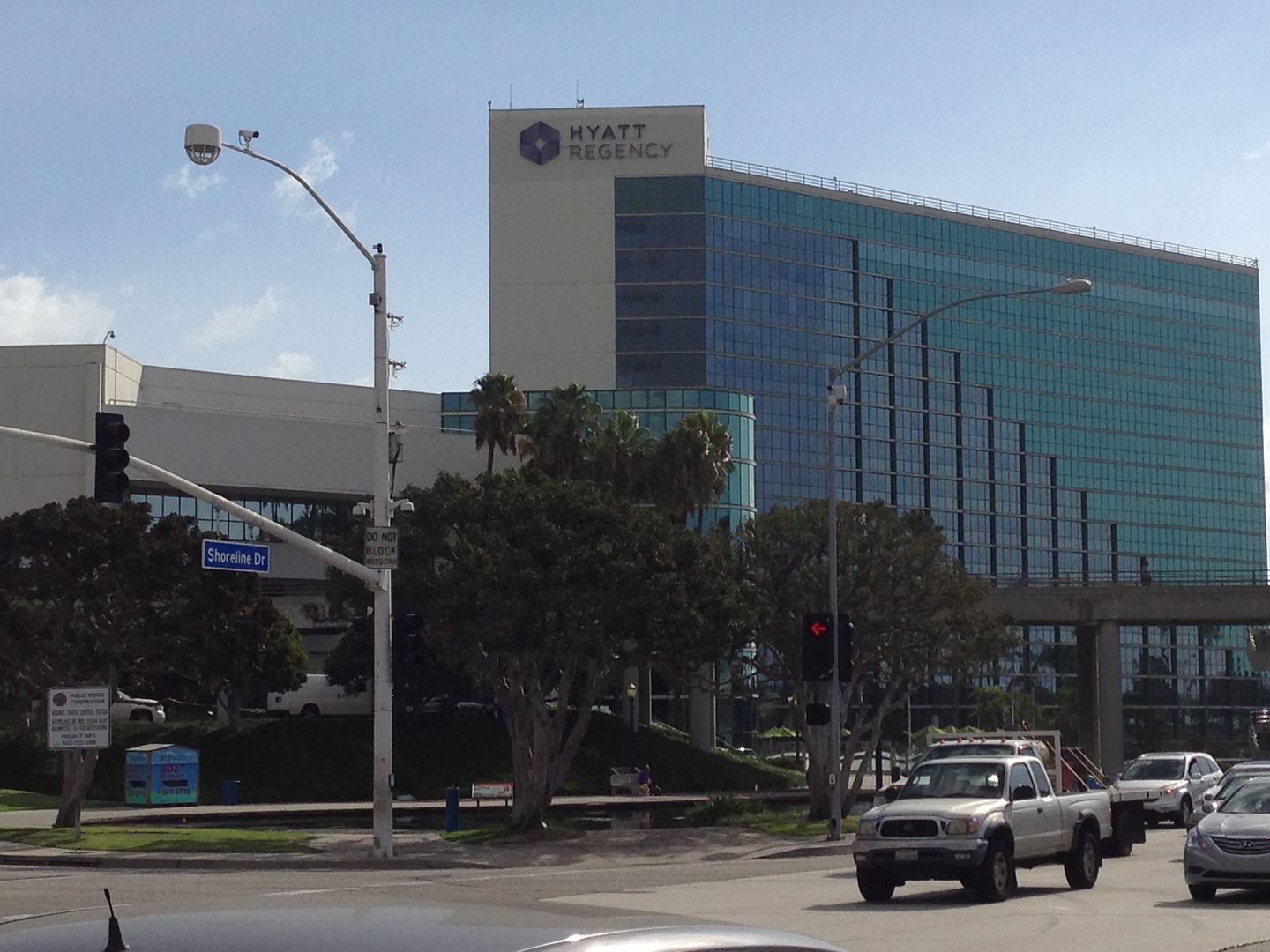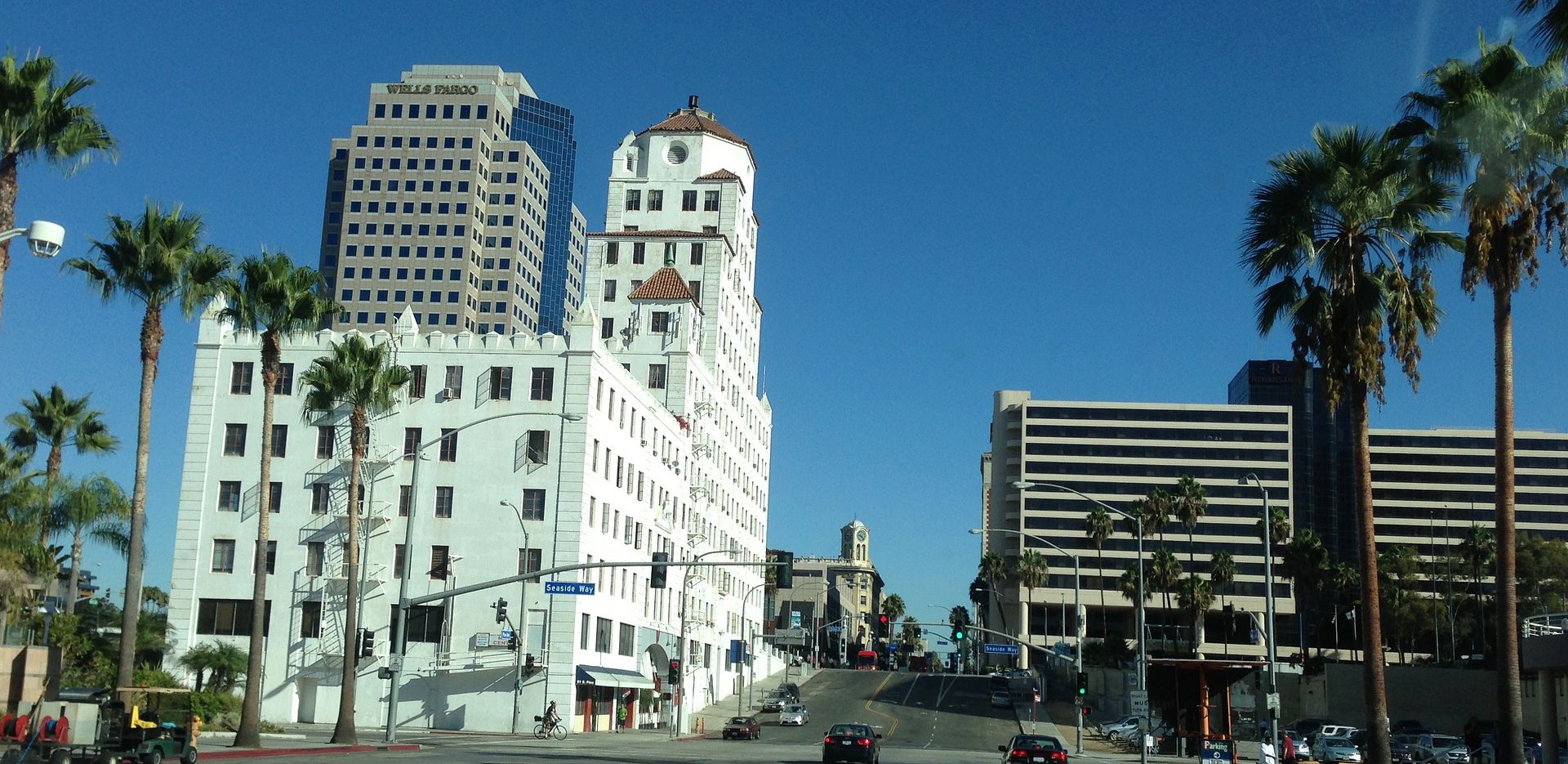 Right at noon, they let us all into the bourse floor and everyone began organizing and setting up their booths. After I was all set up, I headed over to the exhibit area next to the Long Beach Coin Cub table to set up my "Penny Potpourri" exhibit. (Unfortunately, they didn't have any kind of sign designating the area for exhibits so it was a little difficult to find.) I previously printed photos of each exhibit case, and had placed all of the material for each case into large numbered Ziplock baggies to make setting up easier and quicker. After the Chicago ANA, I expanded my exhibit by adding a Love Token section and a few new Hobo and Capped pennies, so I now had six cases to fill.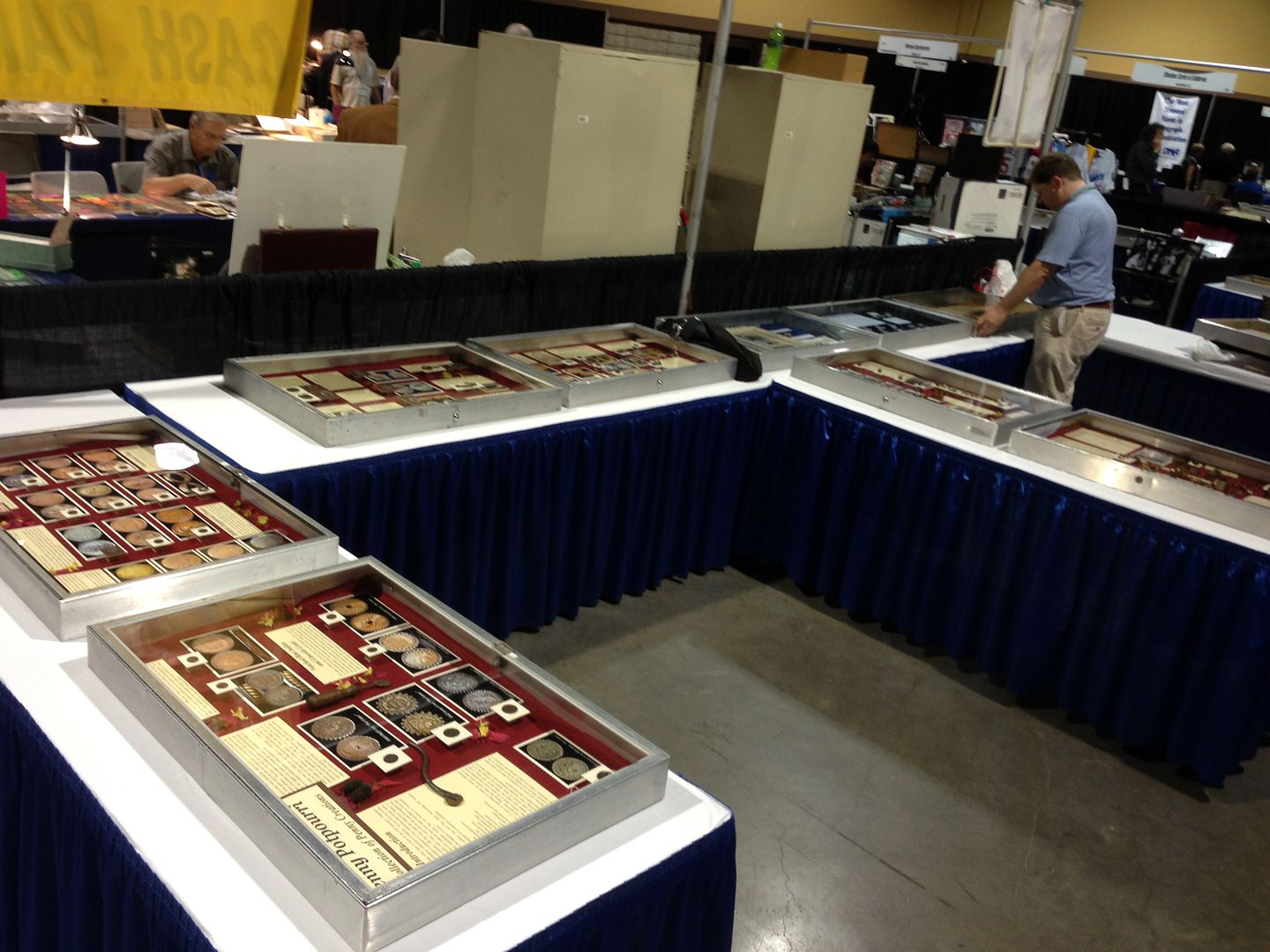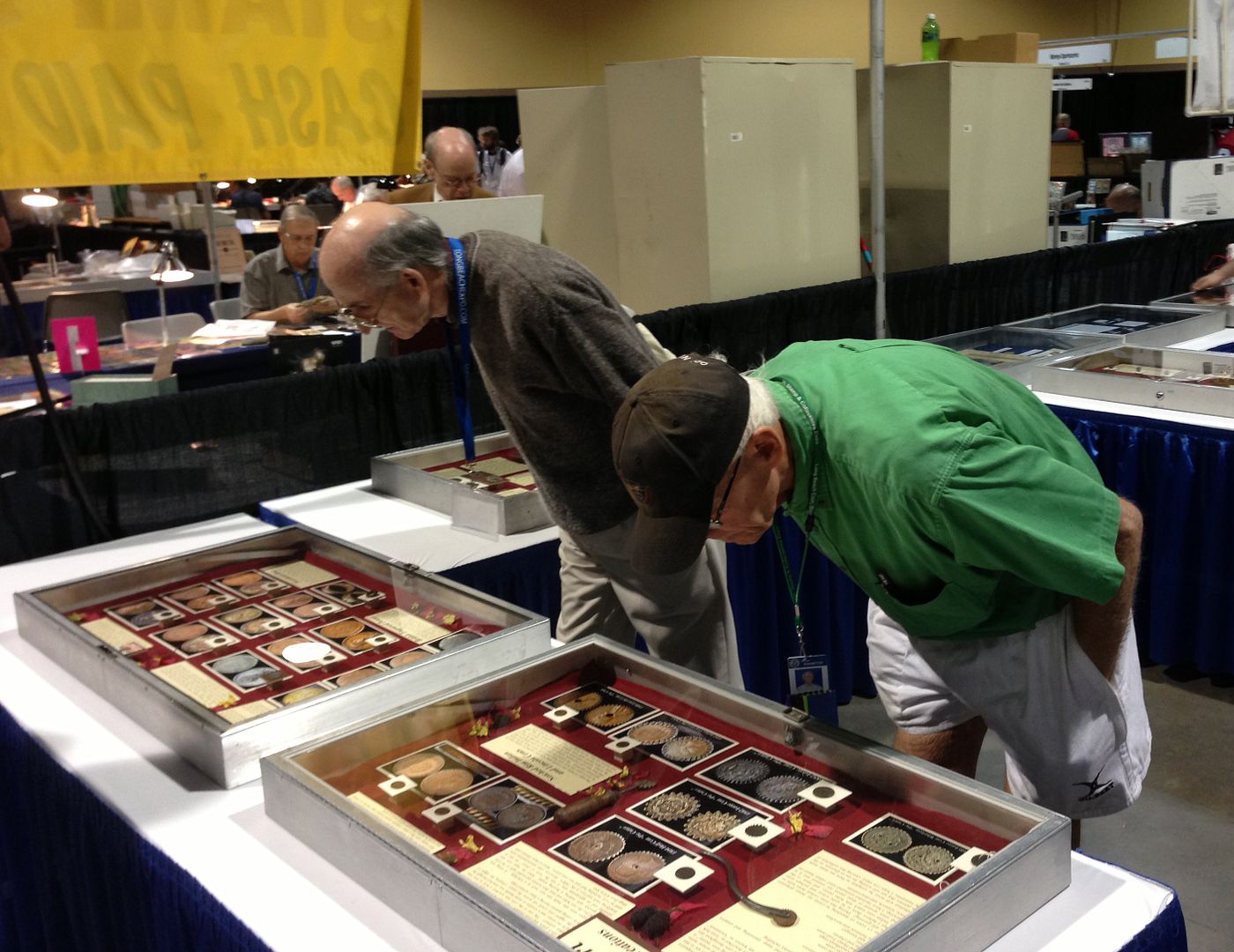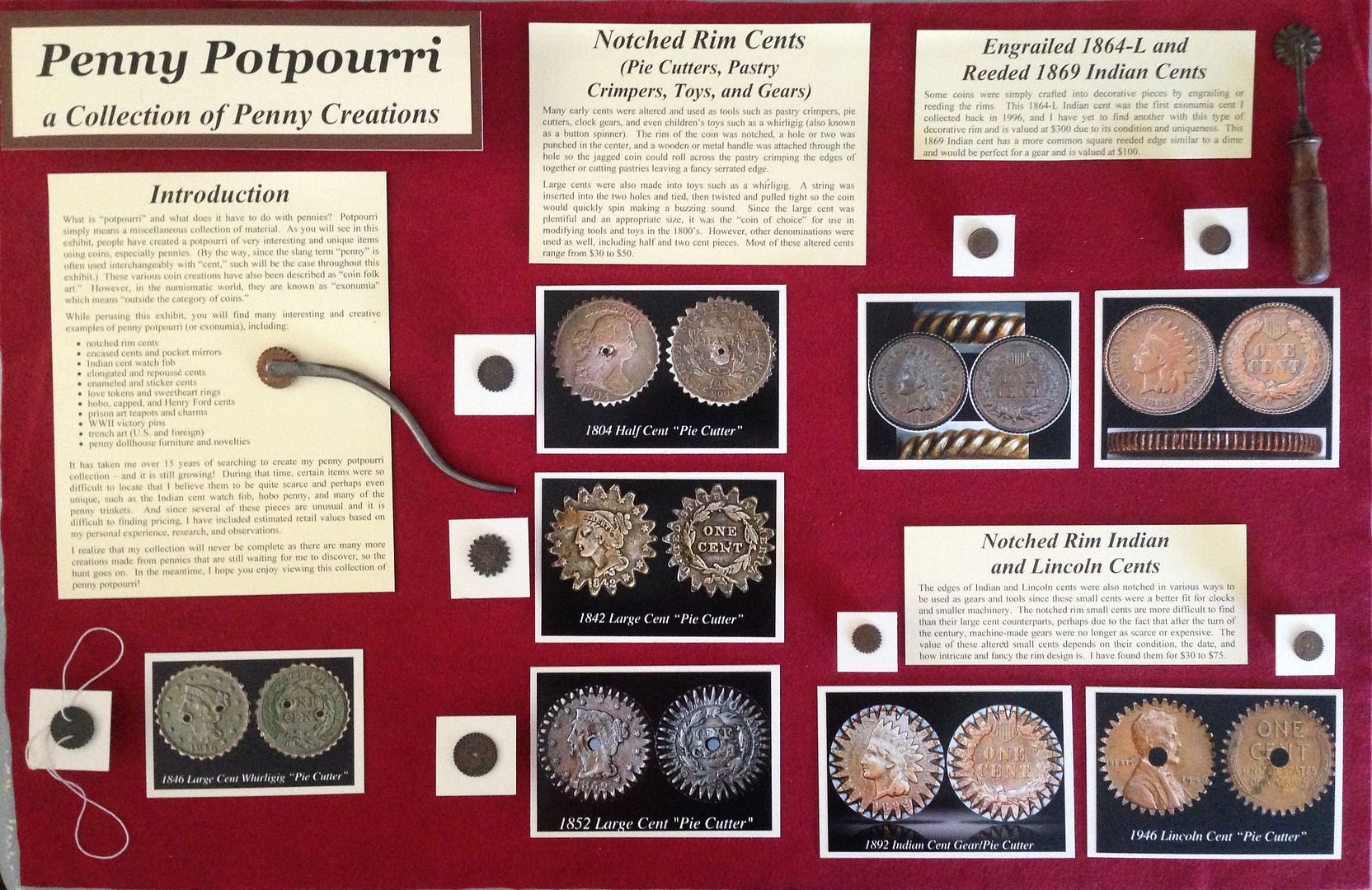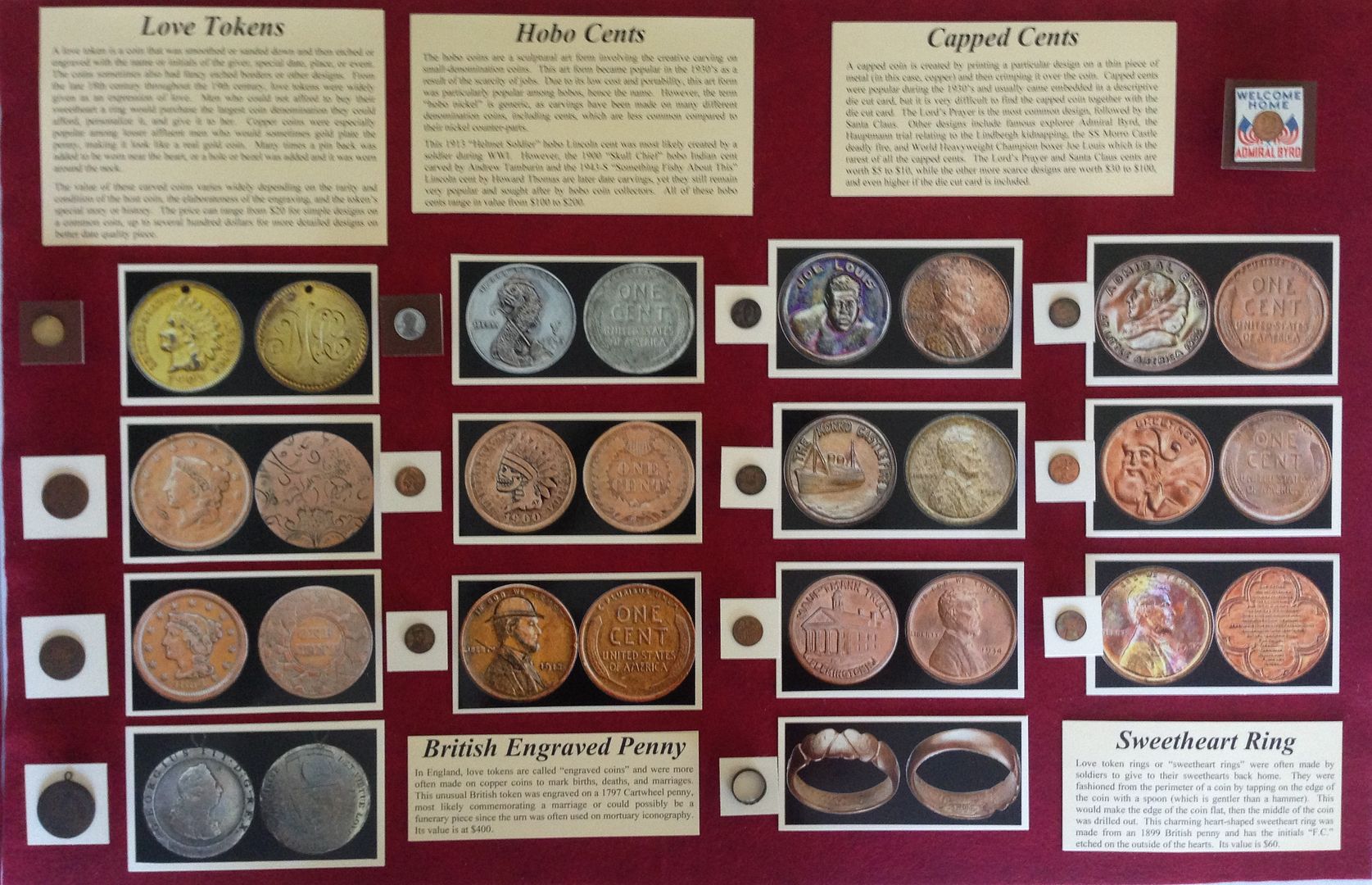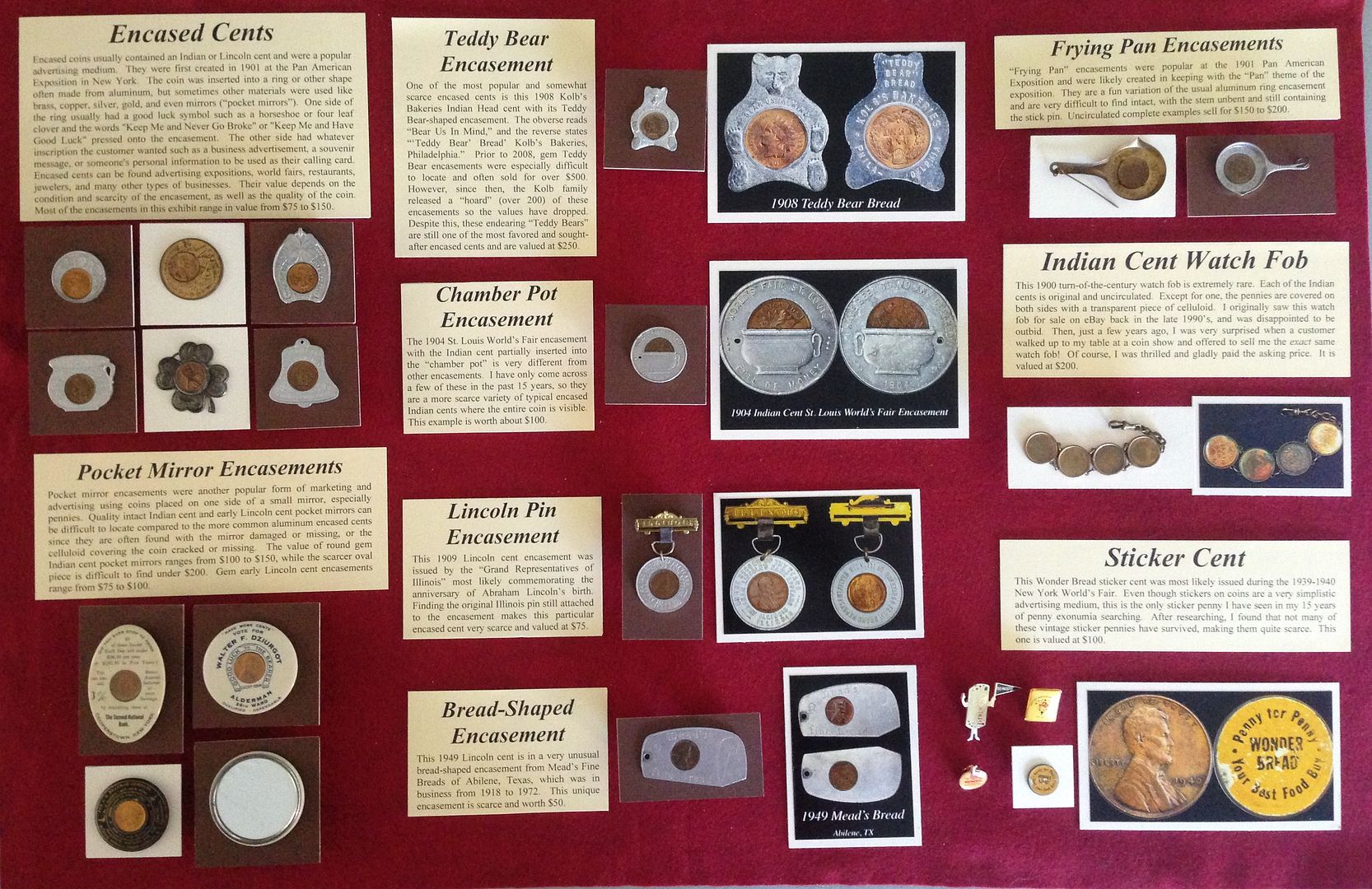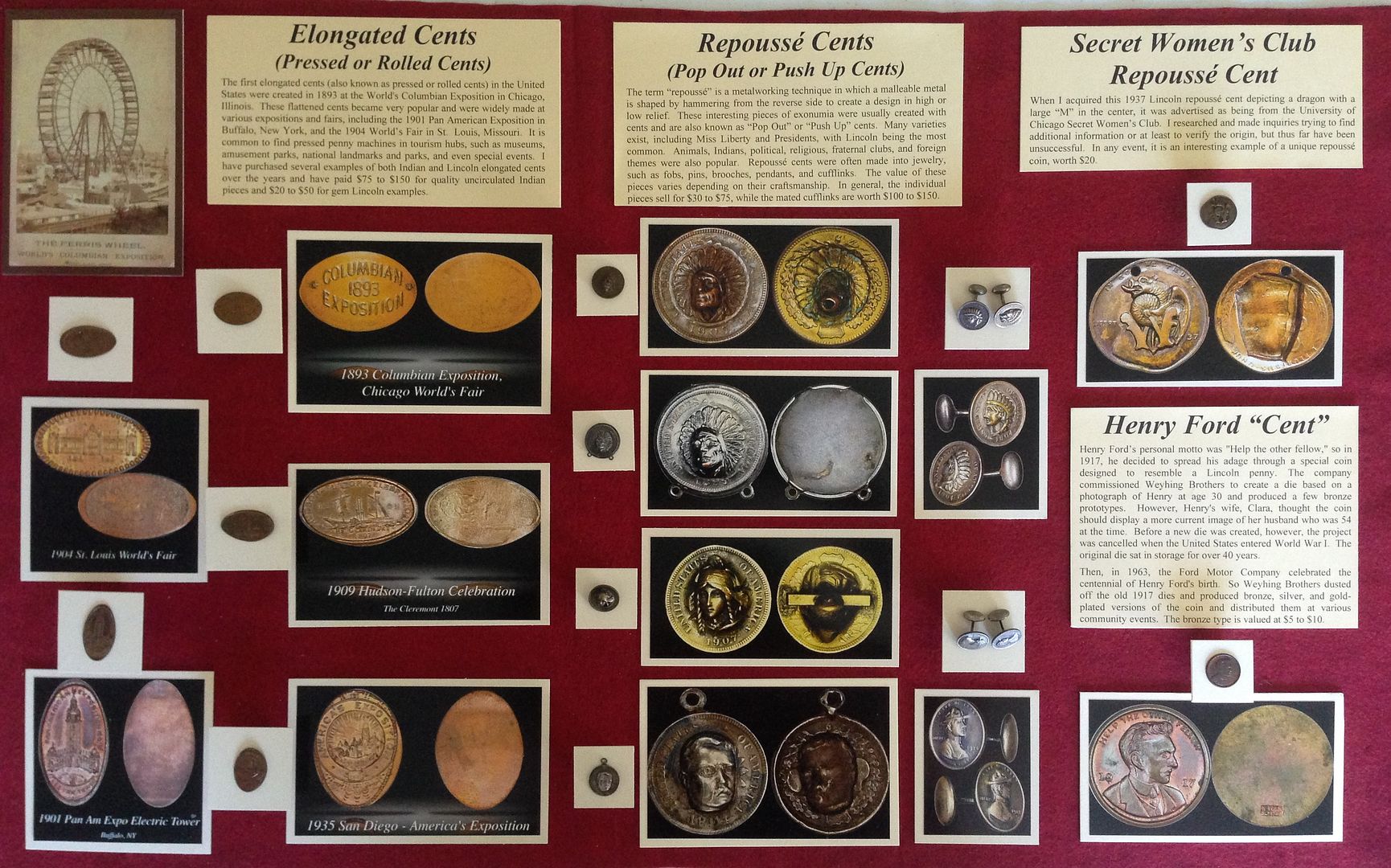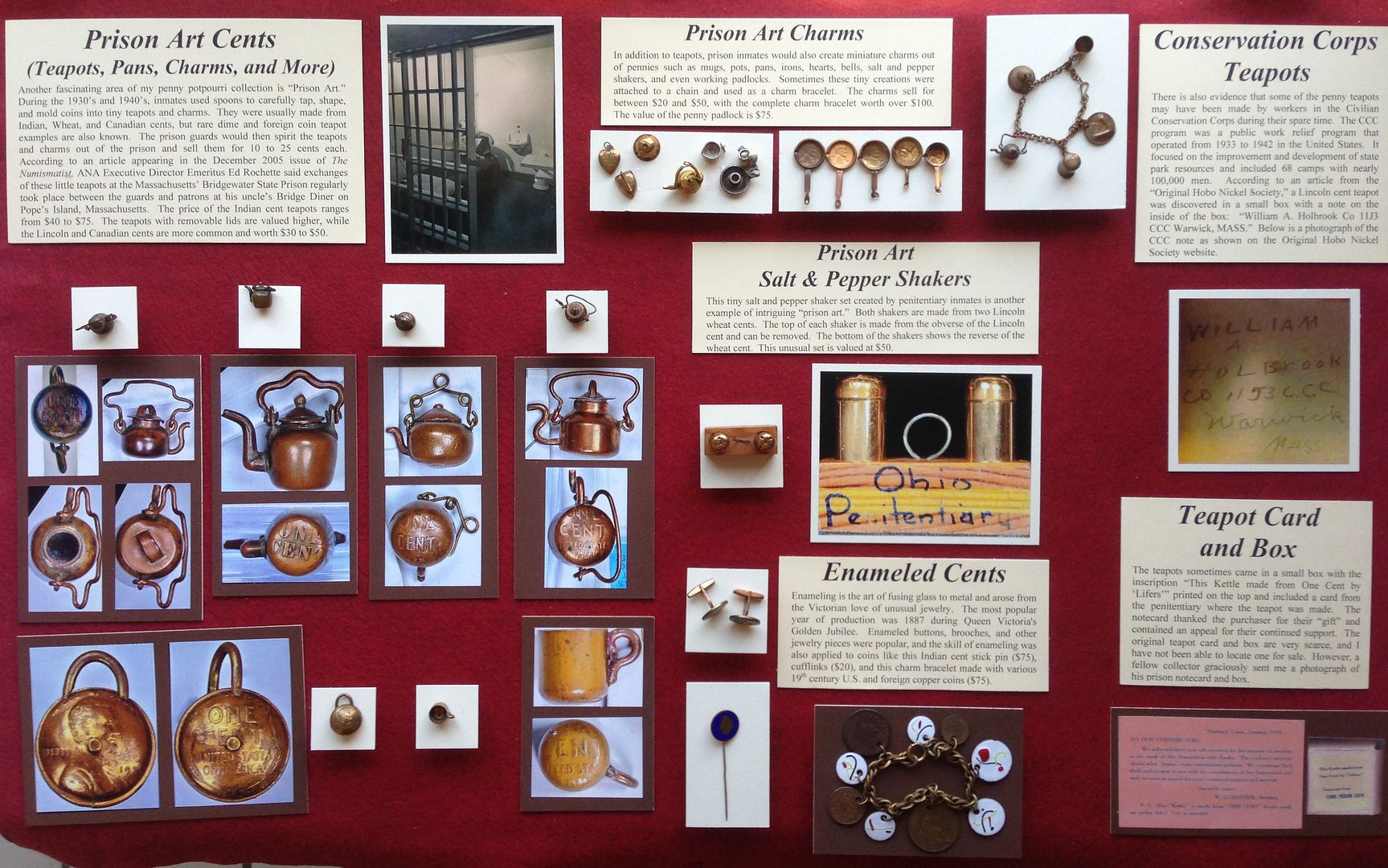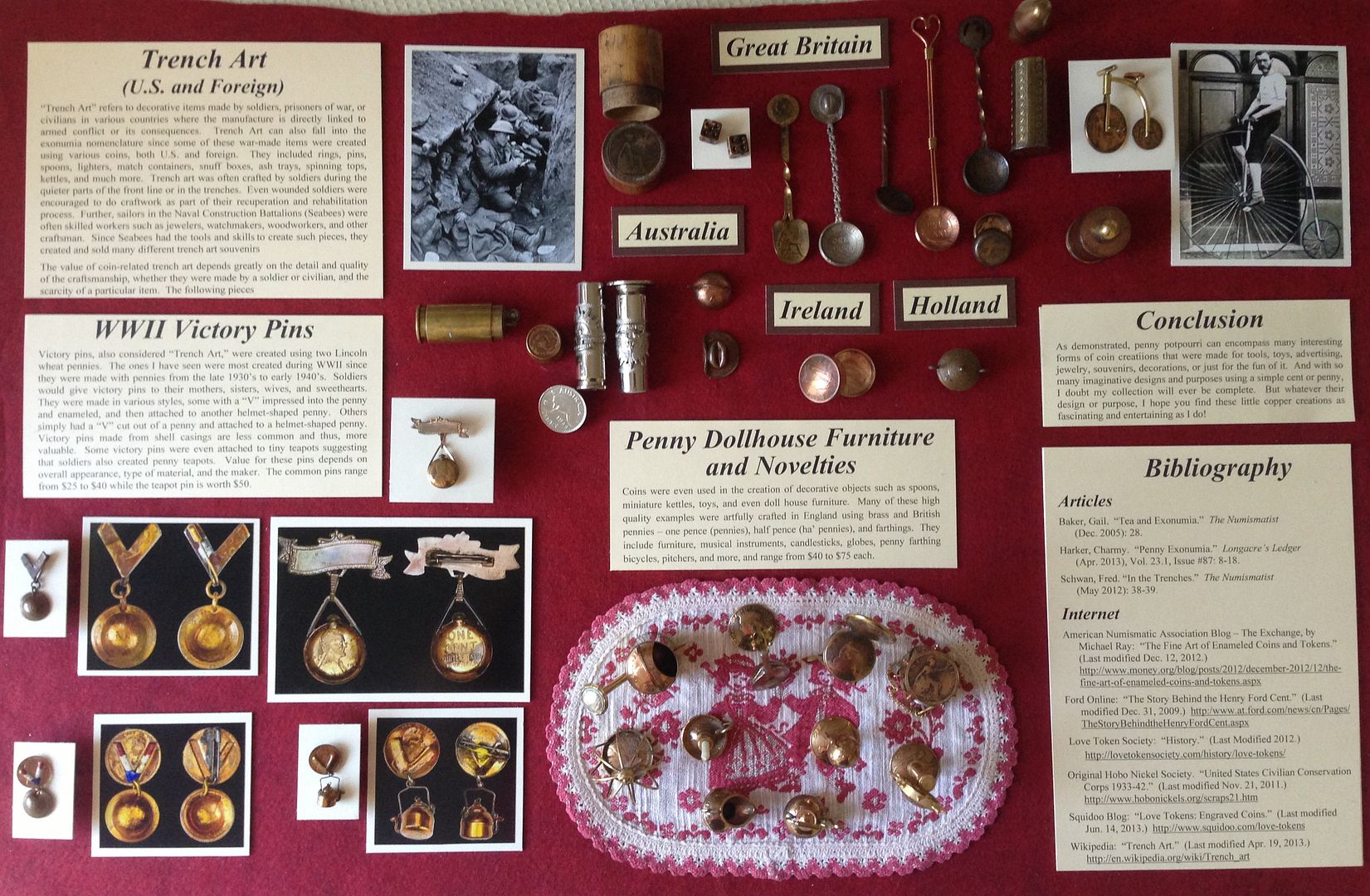 Wednesday is when I do the majority of my buying, and this set up day was no exception. I am fortunate that several of the vest pocket dealers often make my table one of their first stops to show me their copper, so I have the opportunity to buy some nice quality pieces, both raw and certified. My only problem is controlling myself with what I buy because my eyes are always bigger than my bank account! Here are a few of the coins I bought at the show….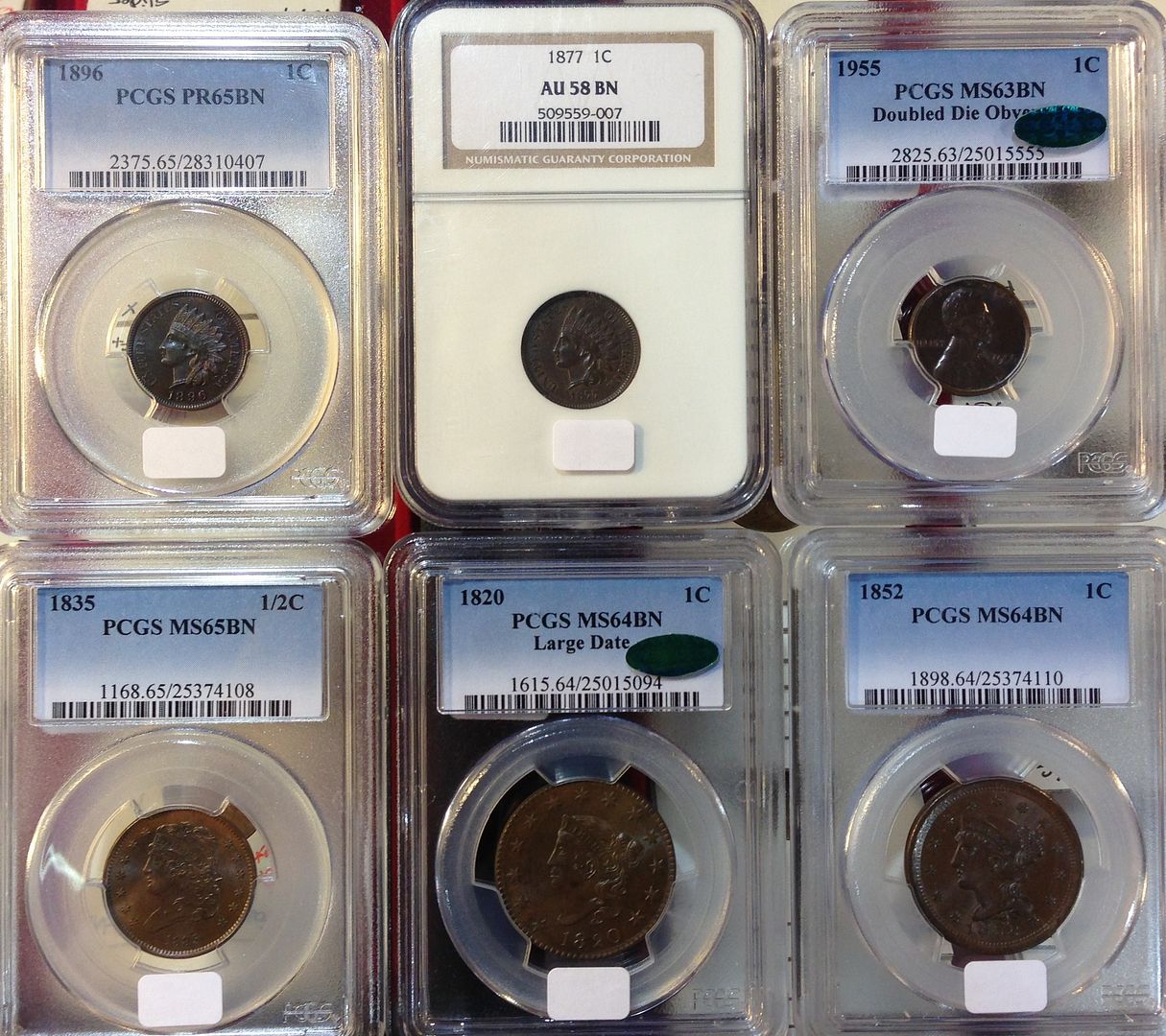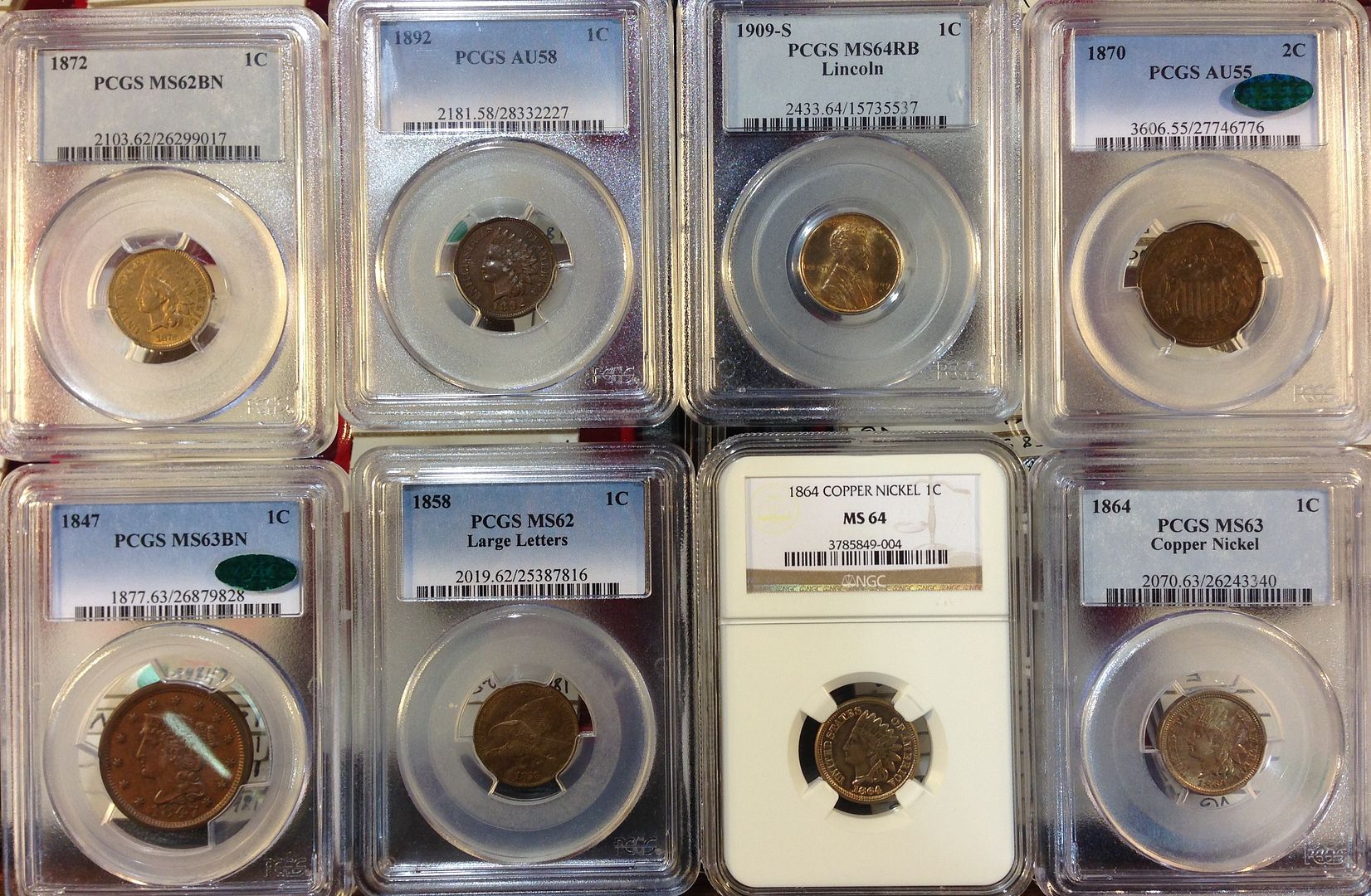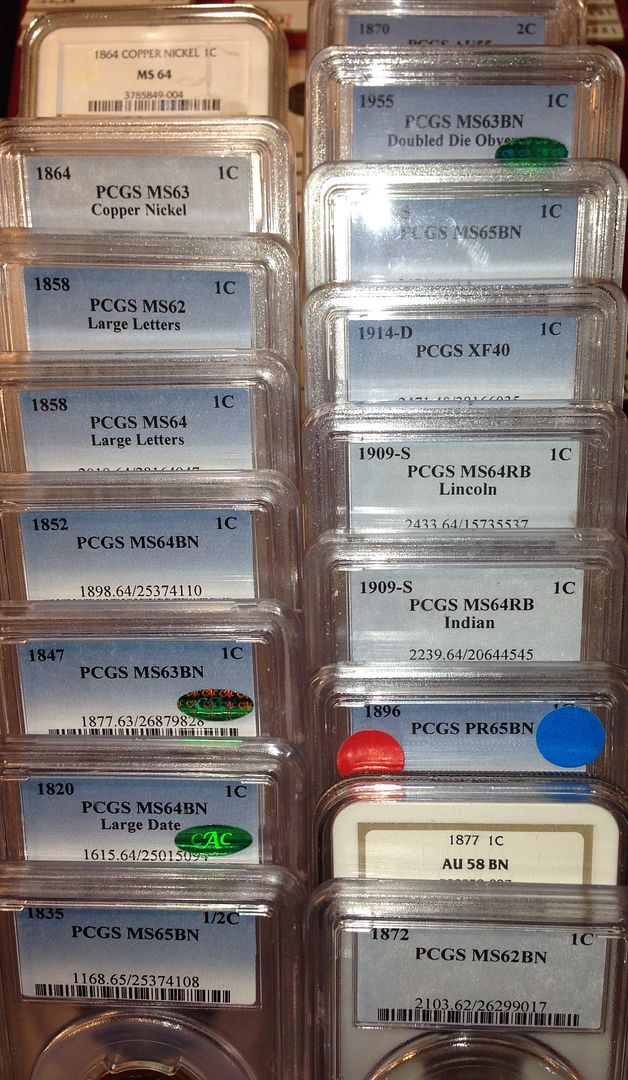 I then walked around the bourse to see visit some of my favorite booths and take some photos of the show. PCGS was hard at work from the get go!!!
Don Willis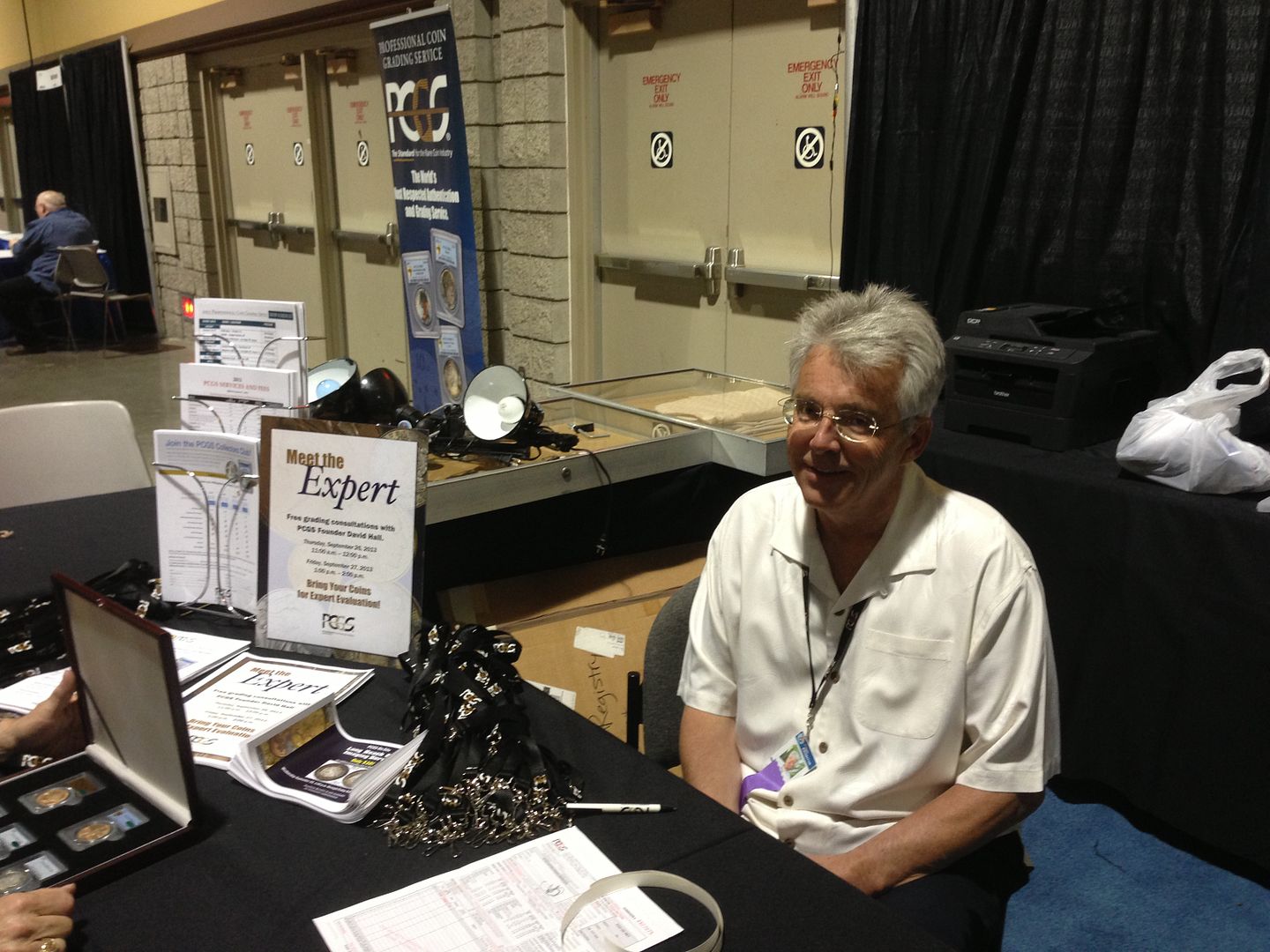 The Central America shipwreck exhibit under construction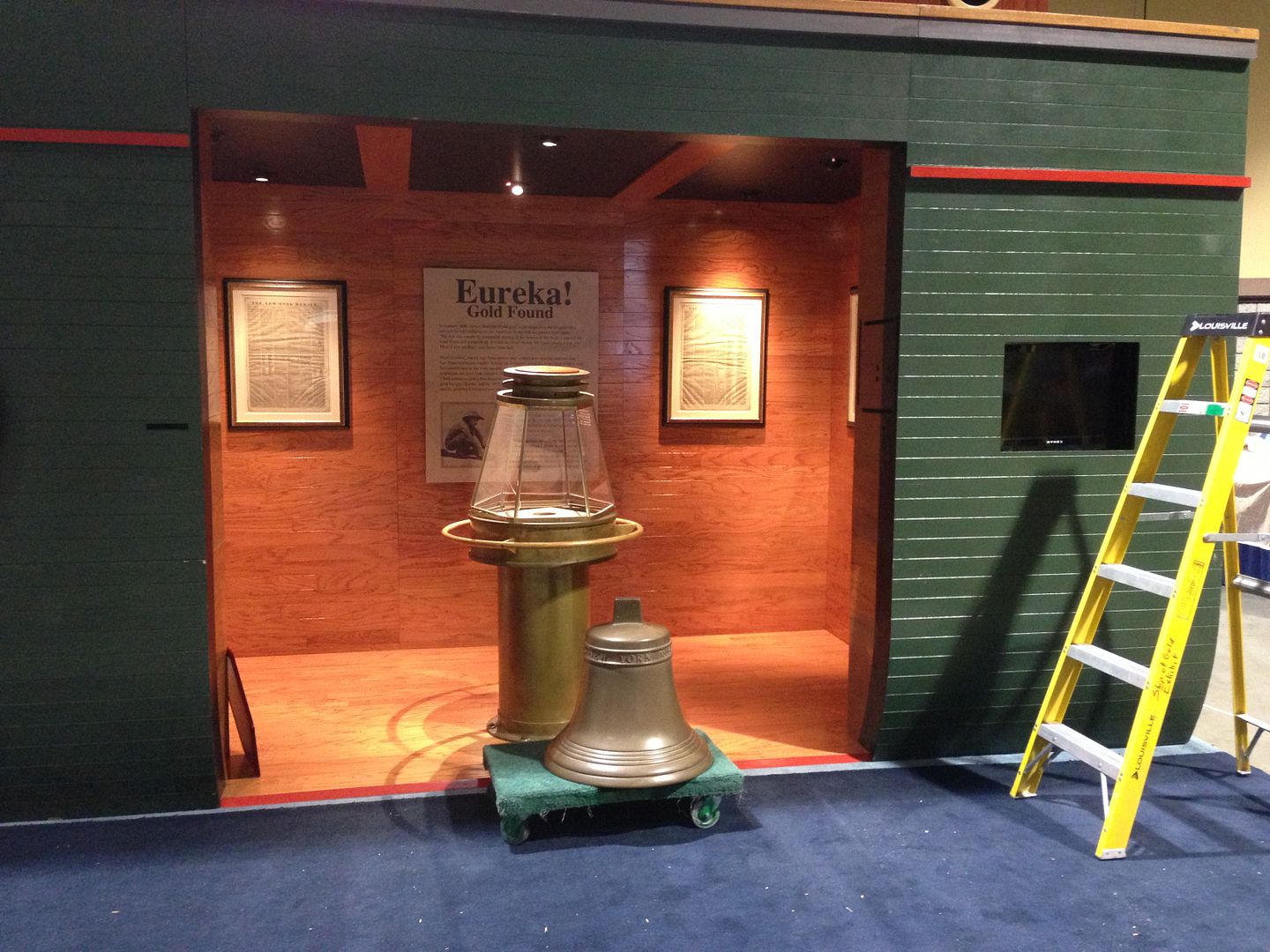 Then it was wine time - Joe Wargo came over and shared some of the wine he brought!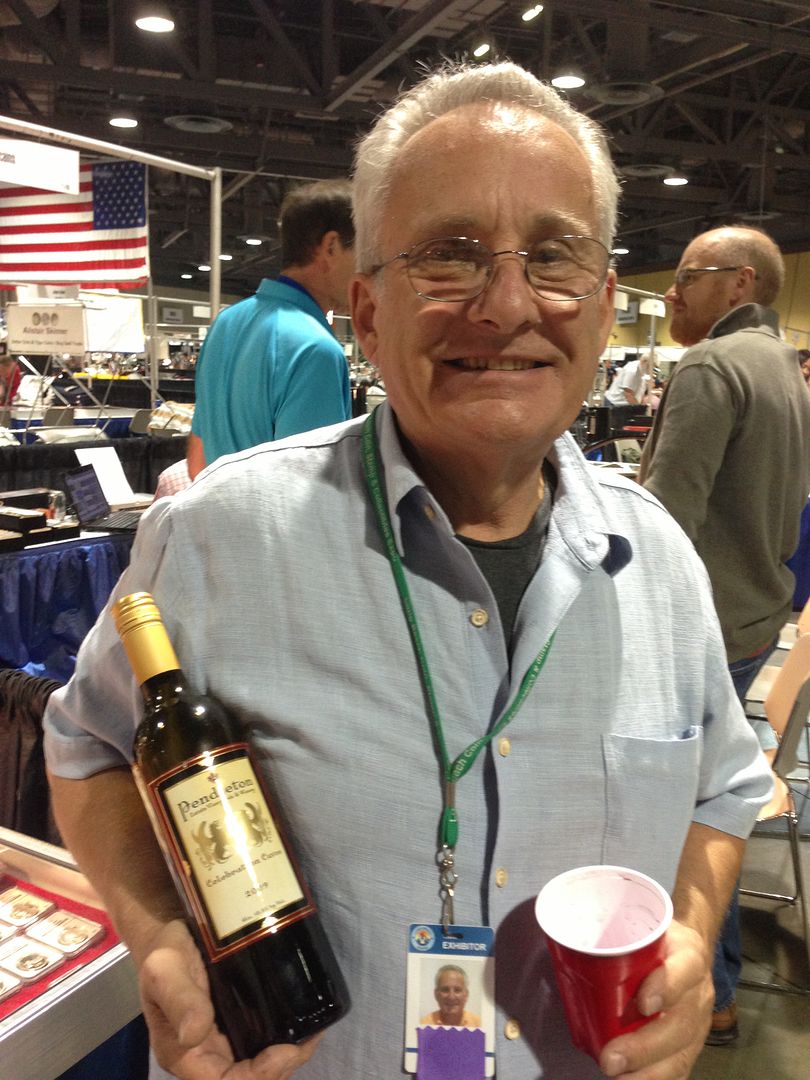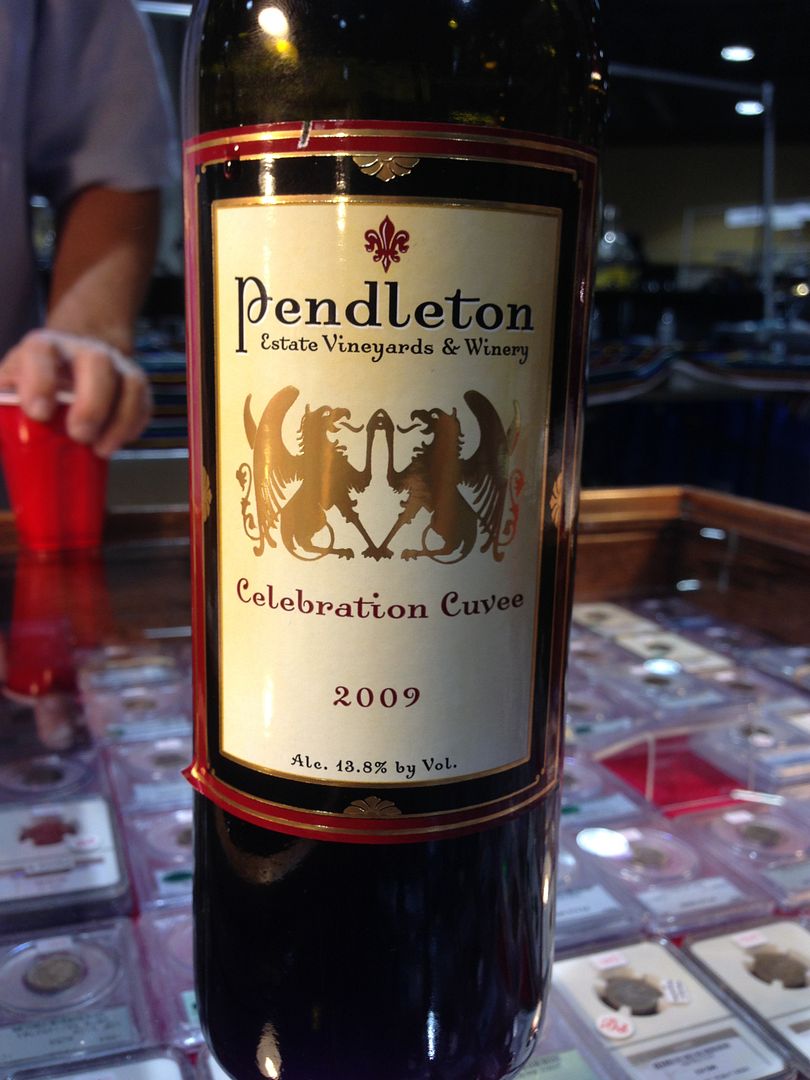 Towards the end of set up day, PCGS sponsors a nice taquito and beer buffet for all the dealers.
That night we headed over to our usual Wednesday night dinner spot – Café Piccolo's – where each of us brings a nice bottle of wine and we all do wine tasting. I have to say that bottle of wine was great!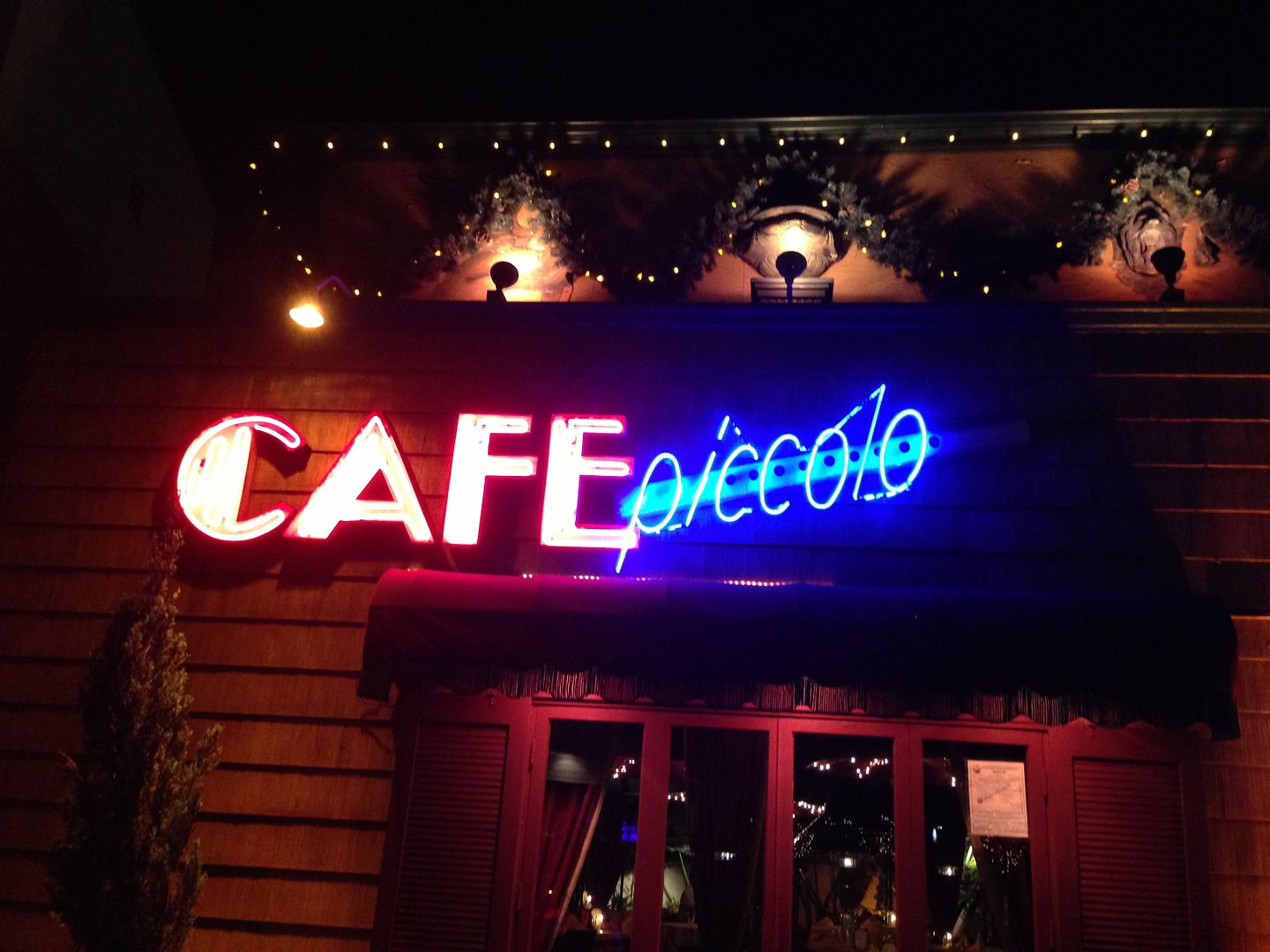 This is the bottle I brought – it was very yummy!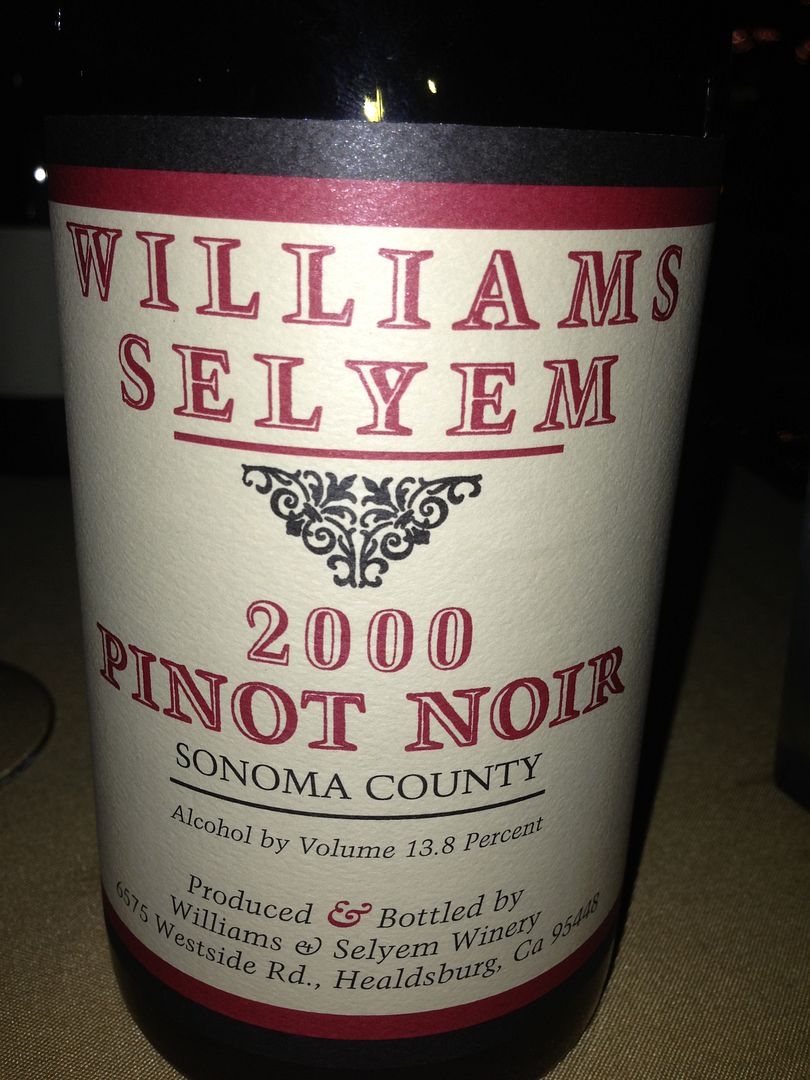 Here are the other wines we had…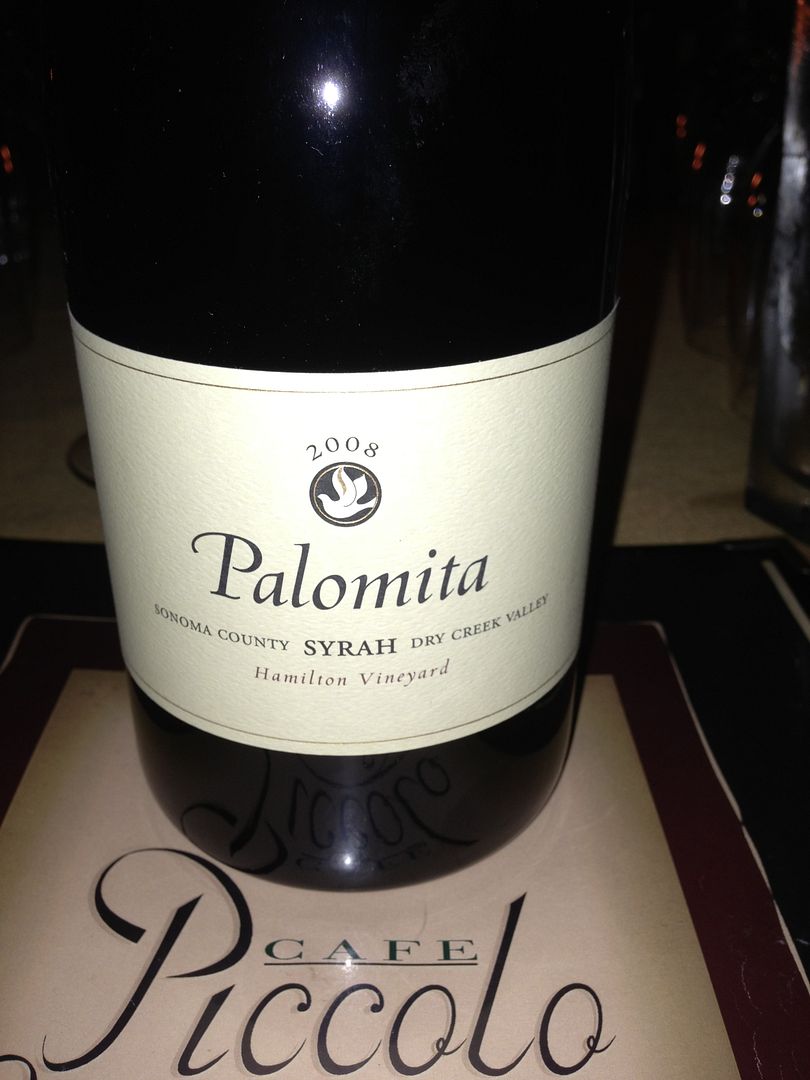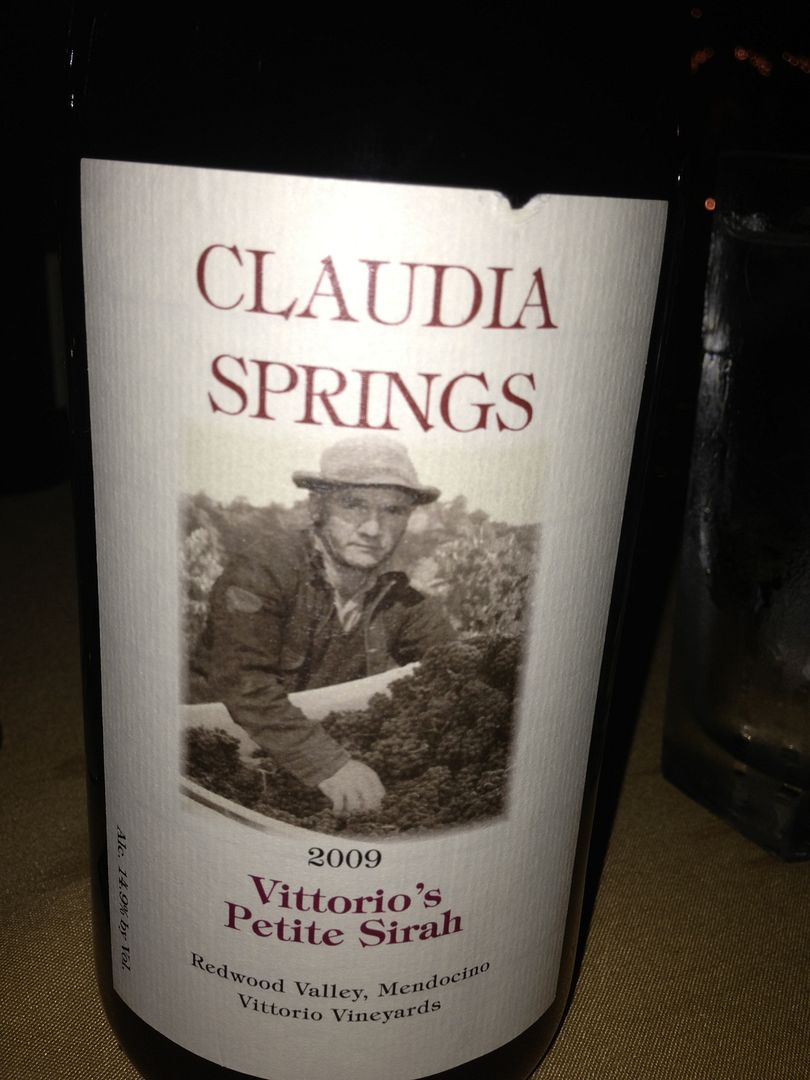 Lots of wine and glasses!!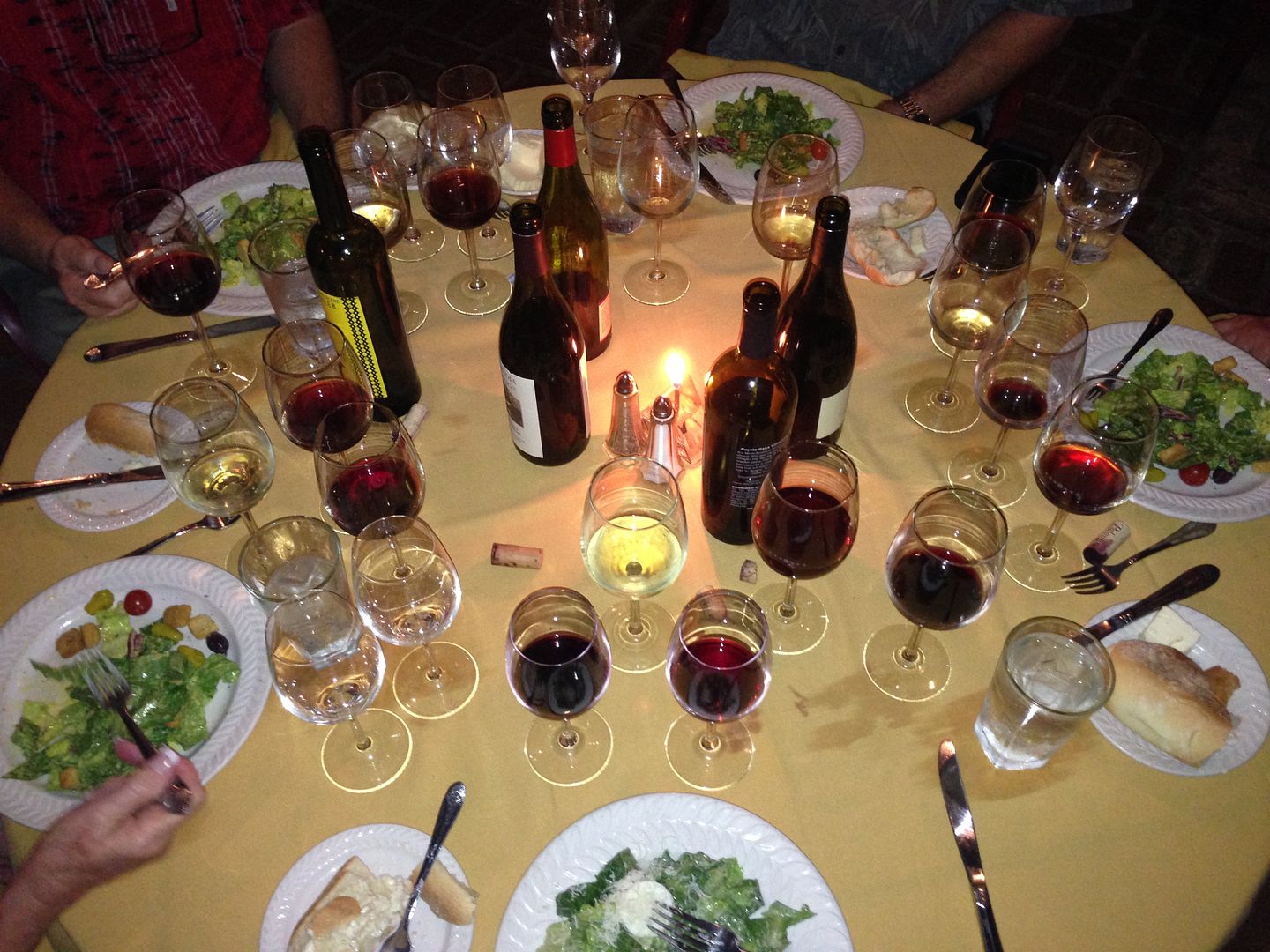 Alan Kreuzer of Castro Valley (sorry, I didn't take a very good photo)
Karl Stephens and Don Ketterling
Me and Joanne Stephens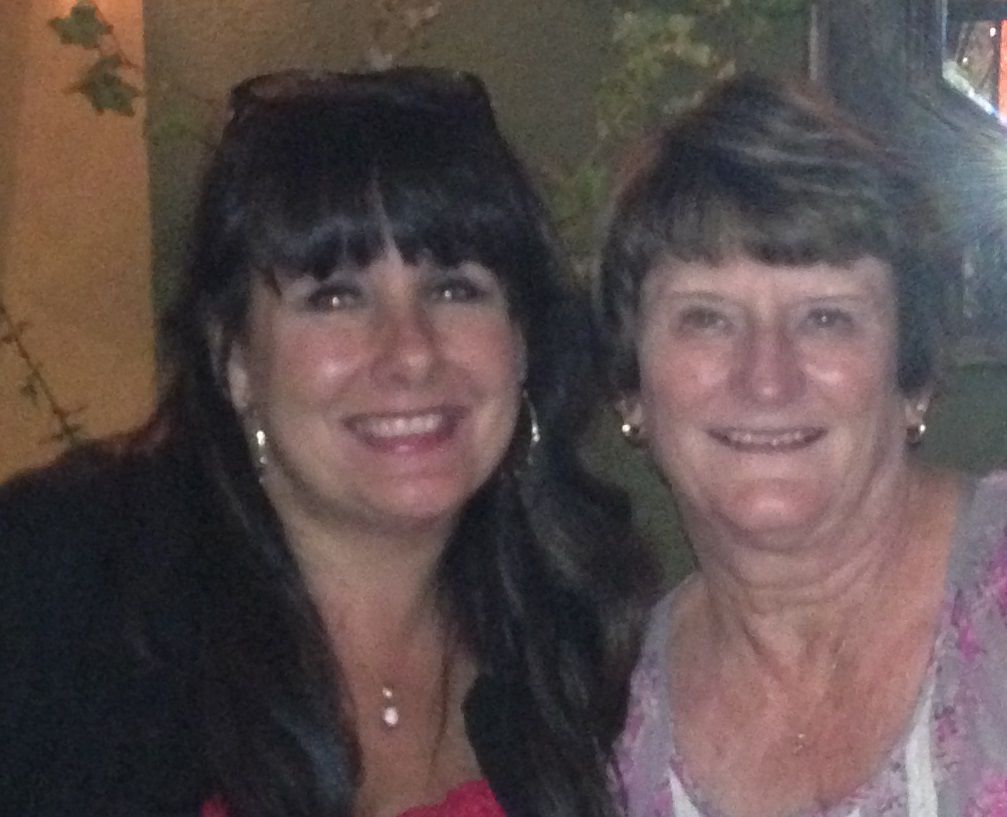 The show opened to the public on Thursday morning at 10am. A nice large crowd of collectors began streaming into the show and the show stayed busy until early afternoon. Most everyone said the show was quite active and they did a lot of business on Thursday, though there did seem to be less traffic than the typical Thursday traffic in the past.
I visited one of my favorite dealers who always has some great raw coins and happily came away with a nice group of raw copper
After things slowed down, I took photos around the bourse floor. The Central America shipwreck exhibit was very popular.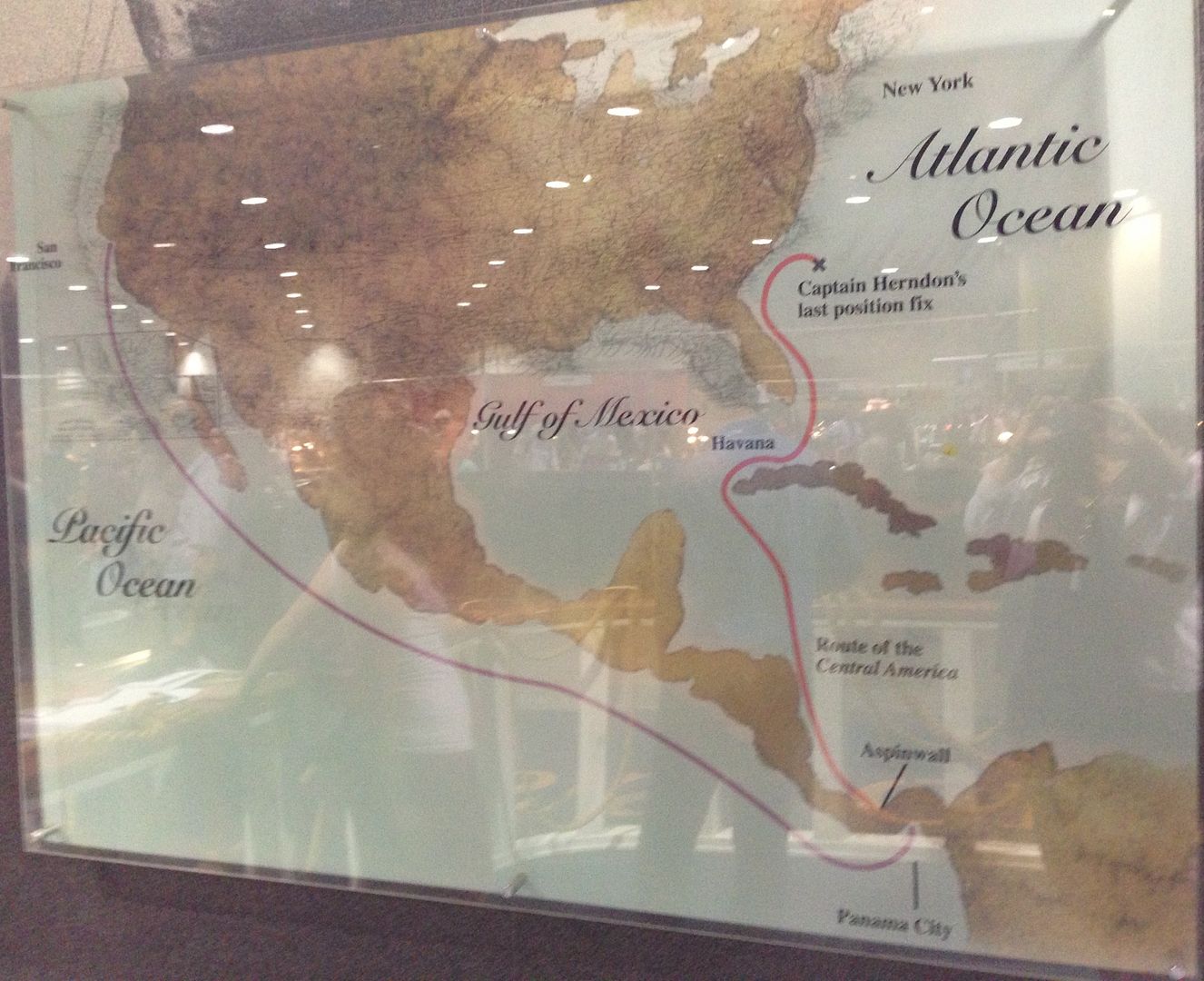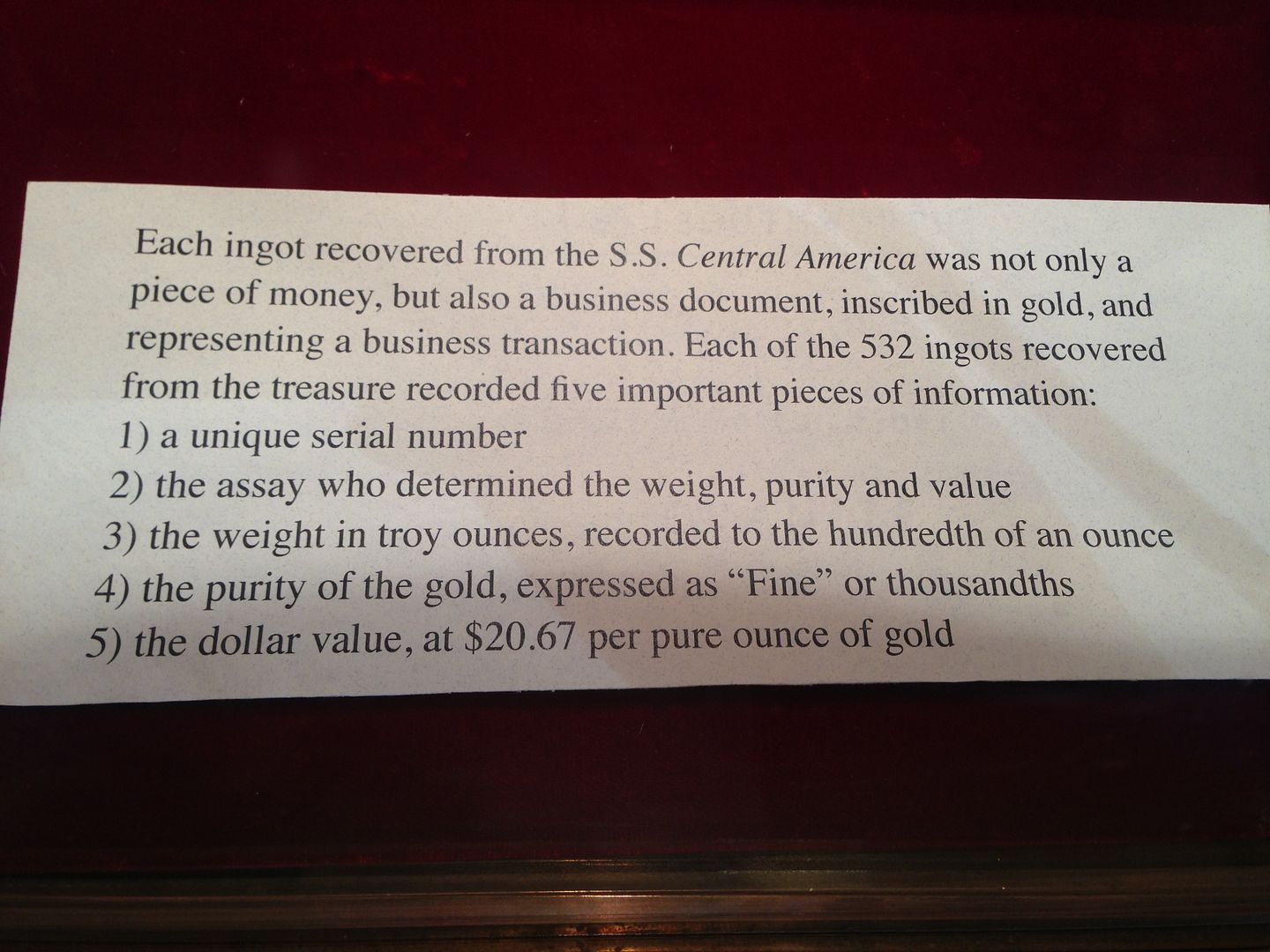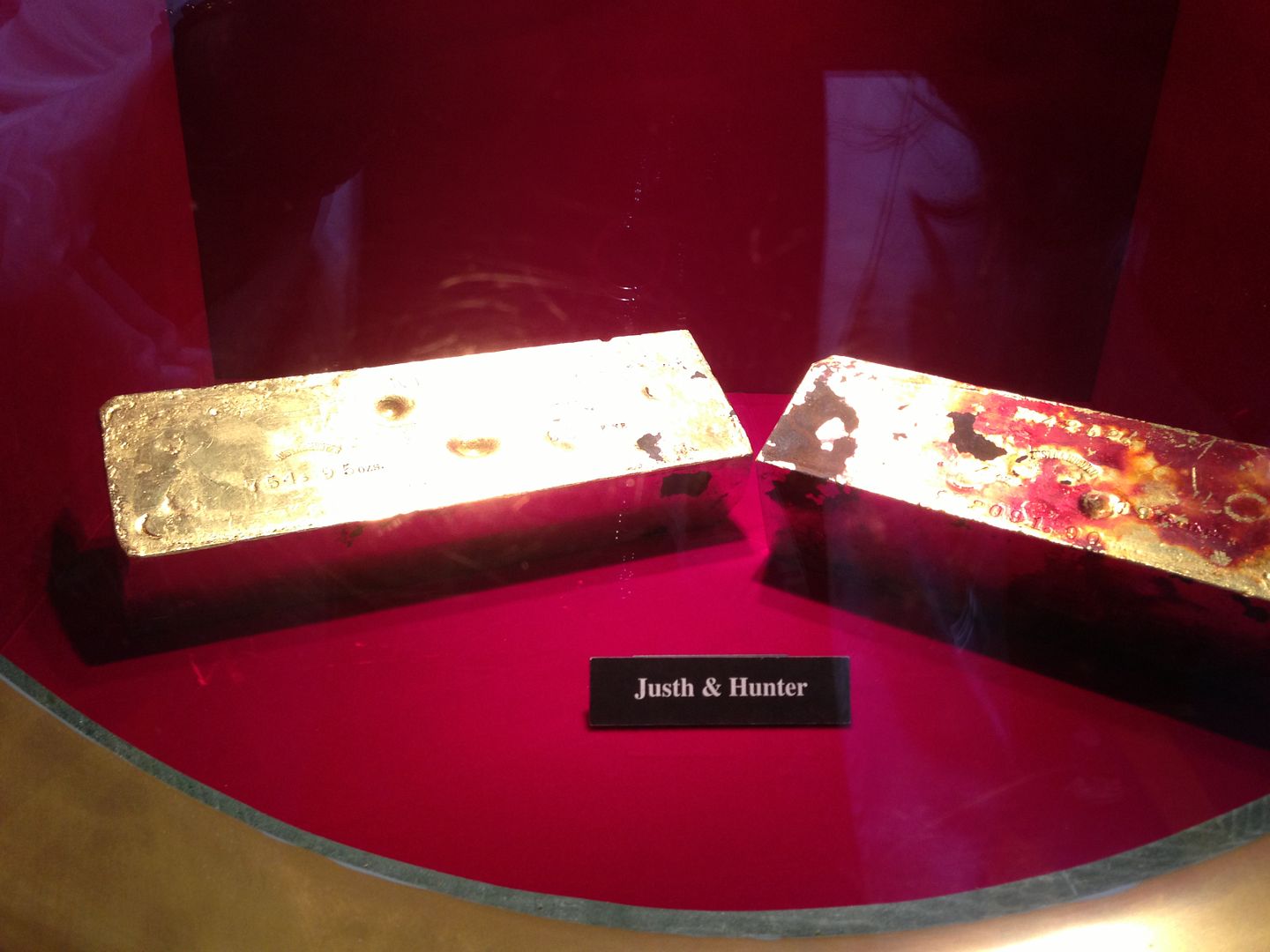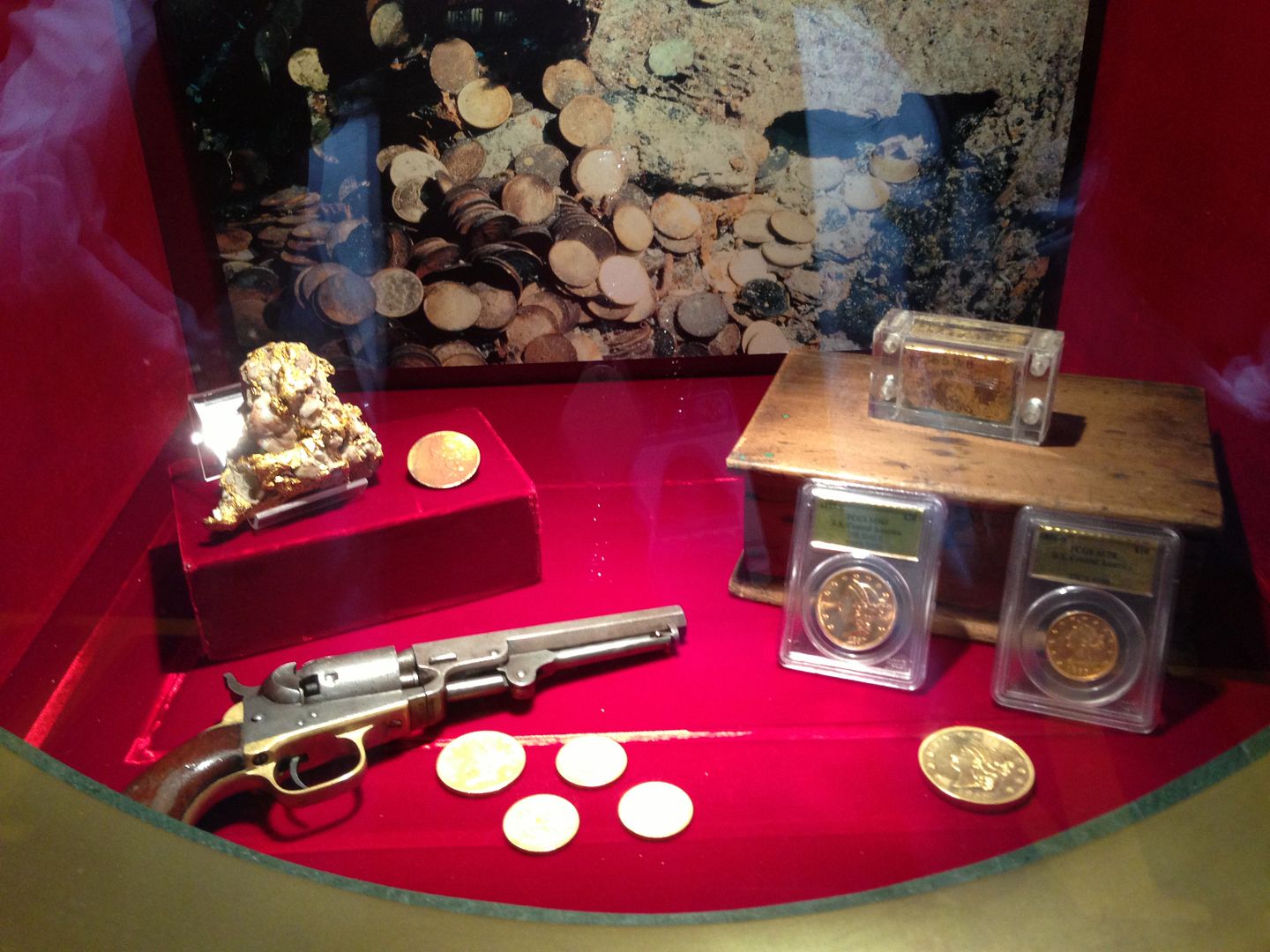 It was set up towards the back near the supply section – which also was very busy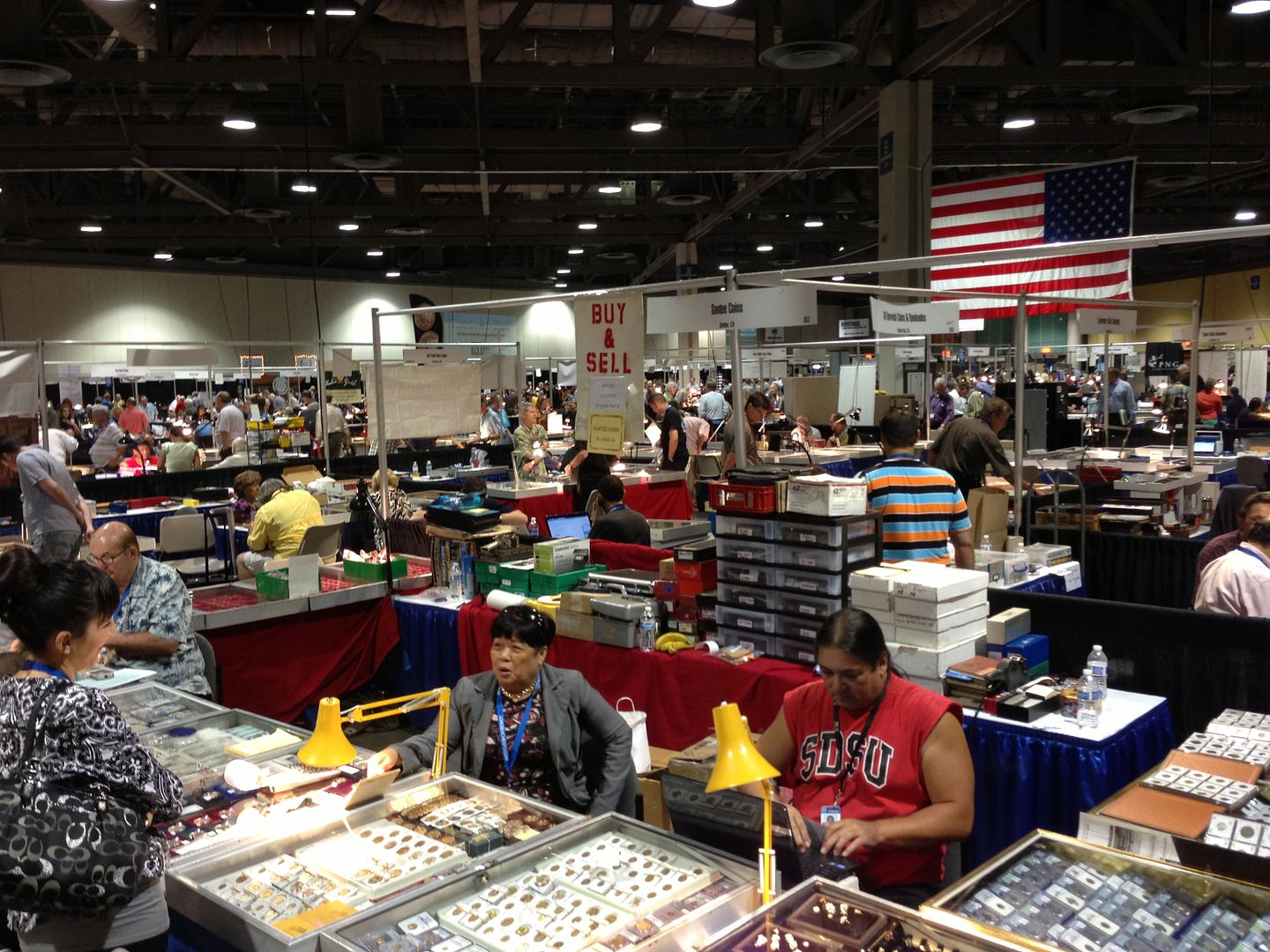 I discovered why the bourse was always neat and clean!
In the afternoon after business died down, I opened up a bottle of wine and brought out the cheese and crackers.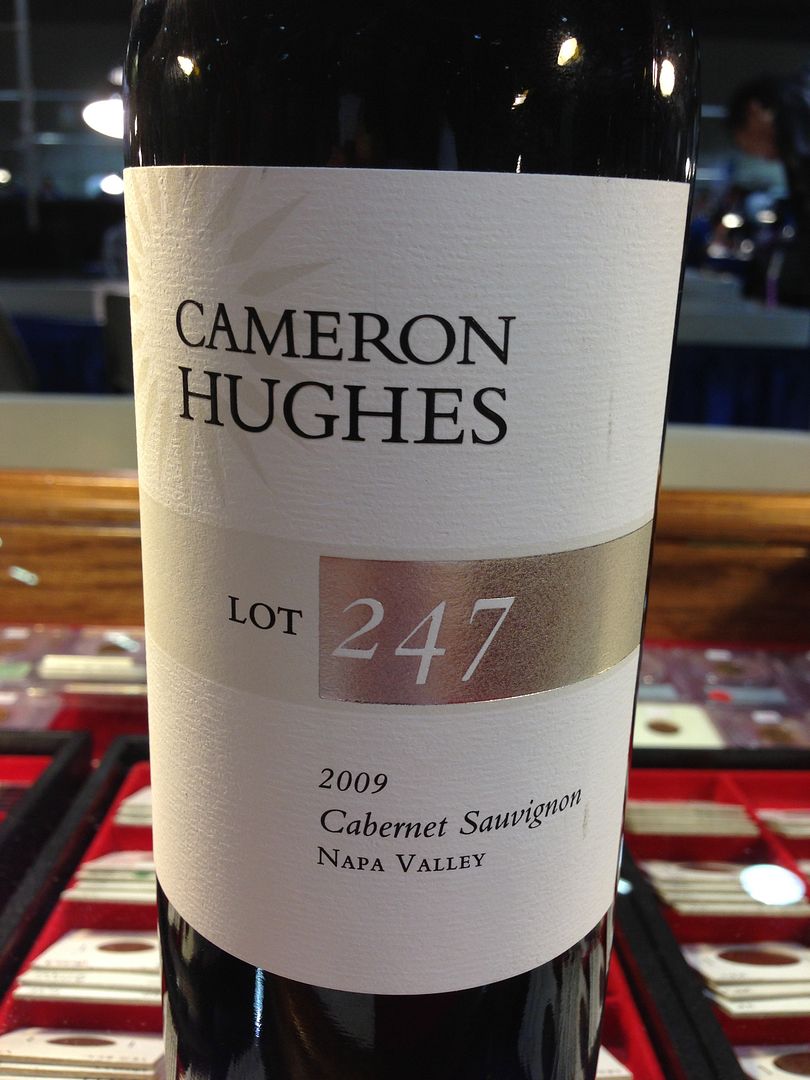 Walter Ostromecki, the new ANA president, didn't take me up on my offer of wine, but did enjoy the cheese and crackers!
Walter and Rick Snow - Rick didn't hold back on the wine!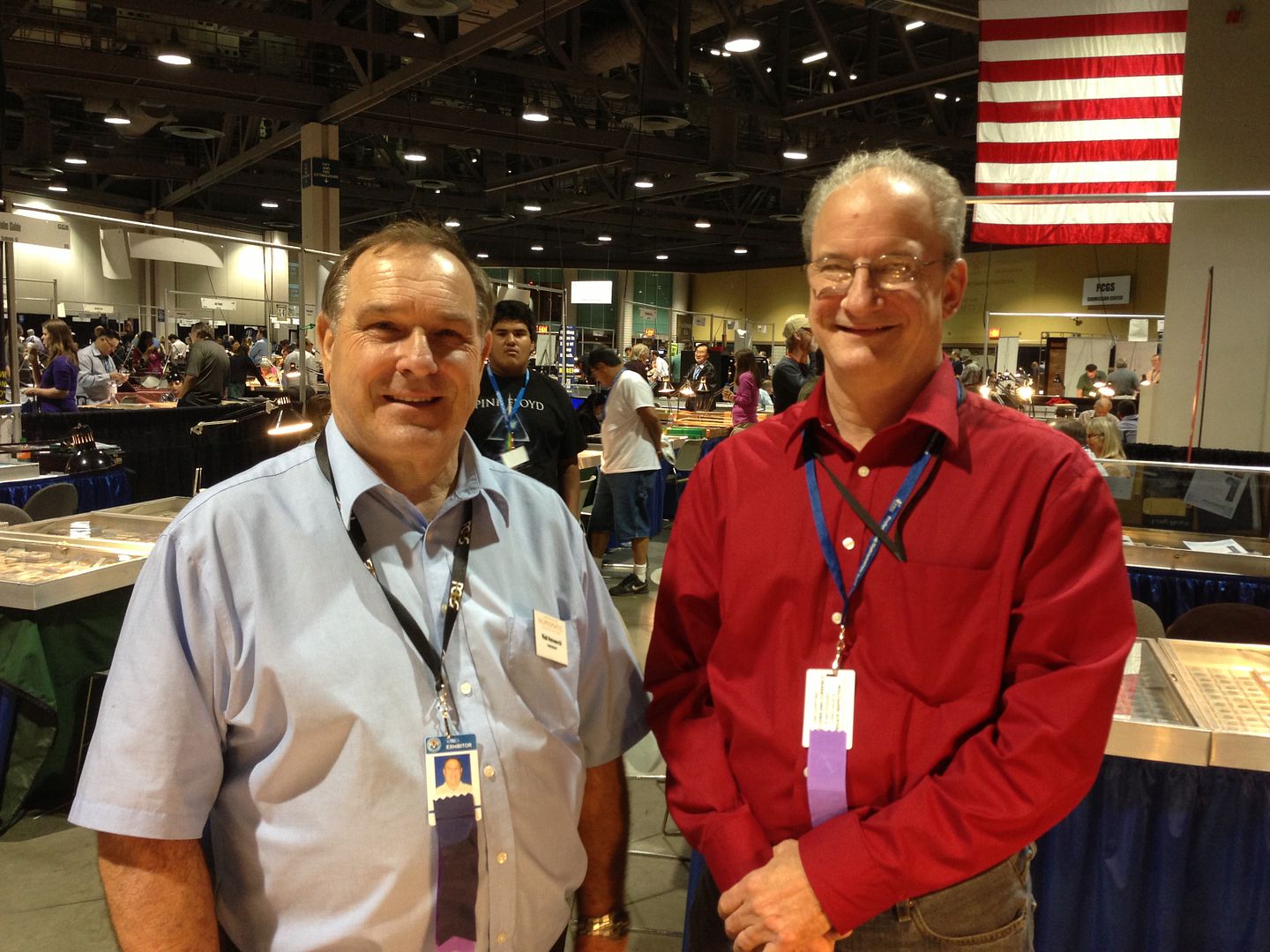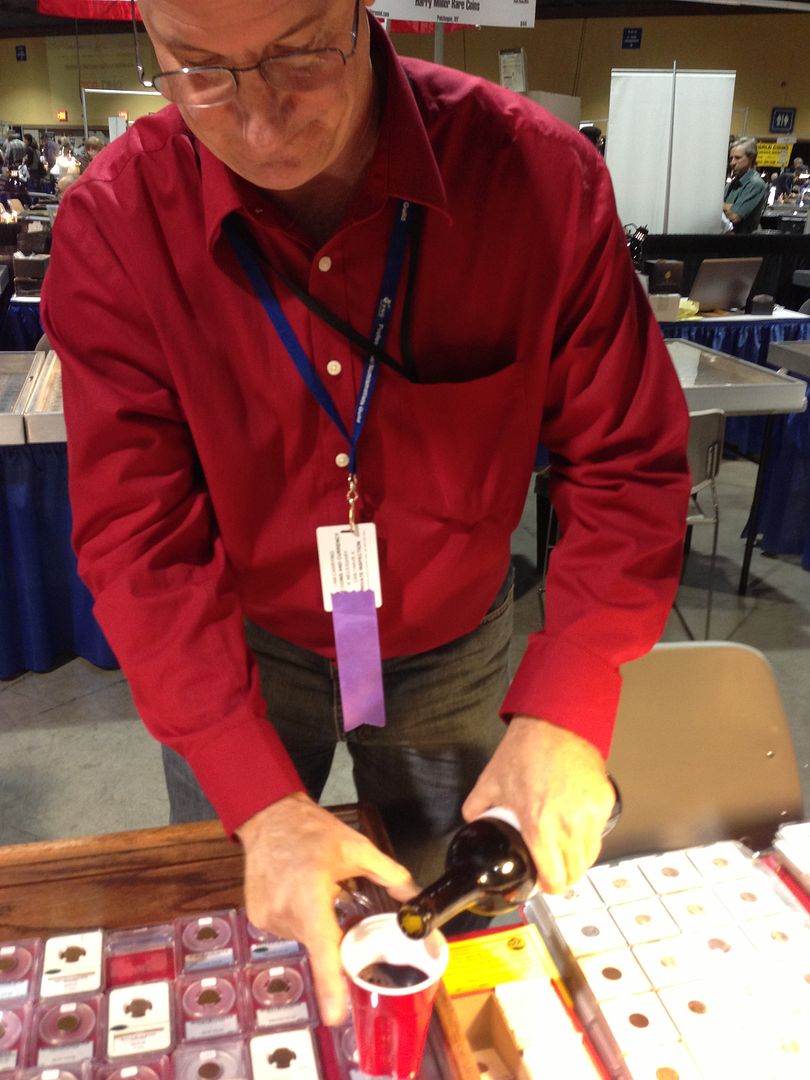 I finally got to meet Daniel Carr!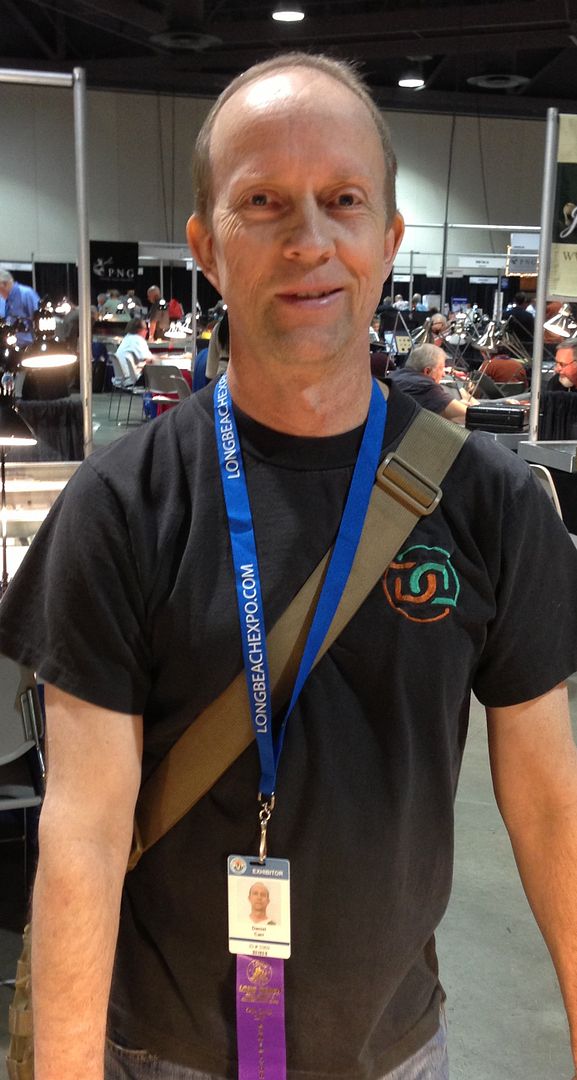 After the show closed, a large group of dealers headed over to usual Thursday night dinner spot – Naples Rib Company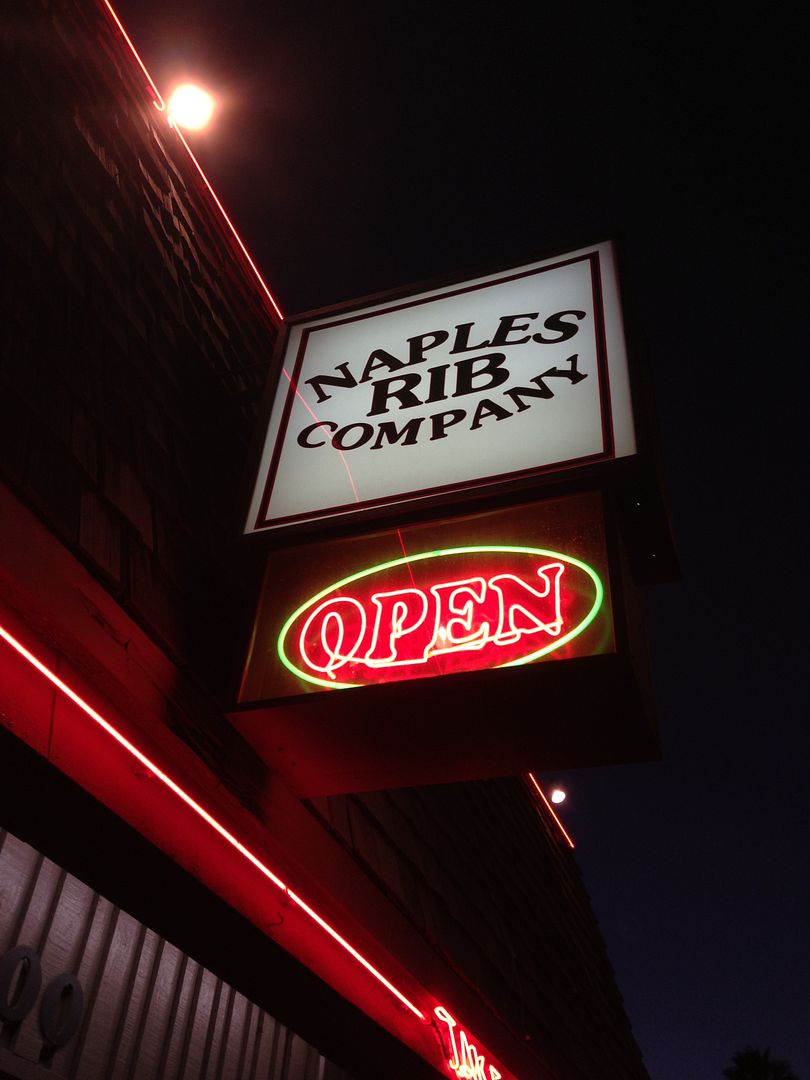 The room in the back of the restaurant was reserved for our party which we fill up – following are photos of all the various dealers who were there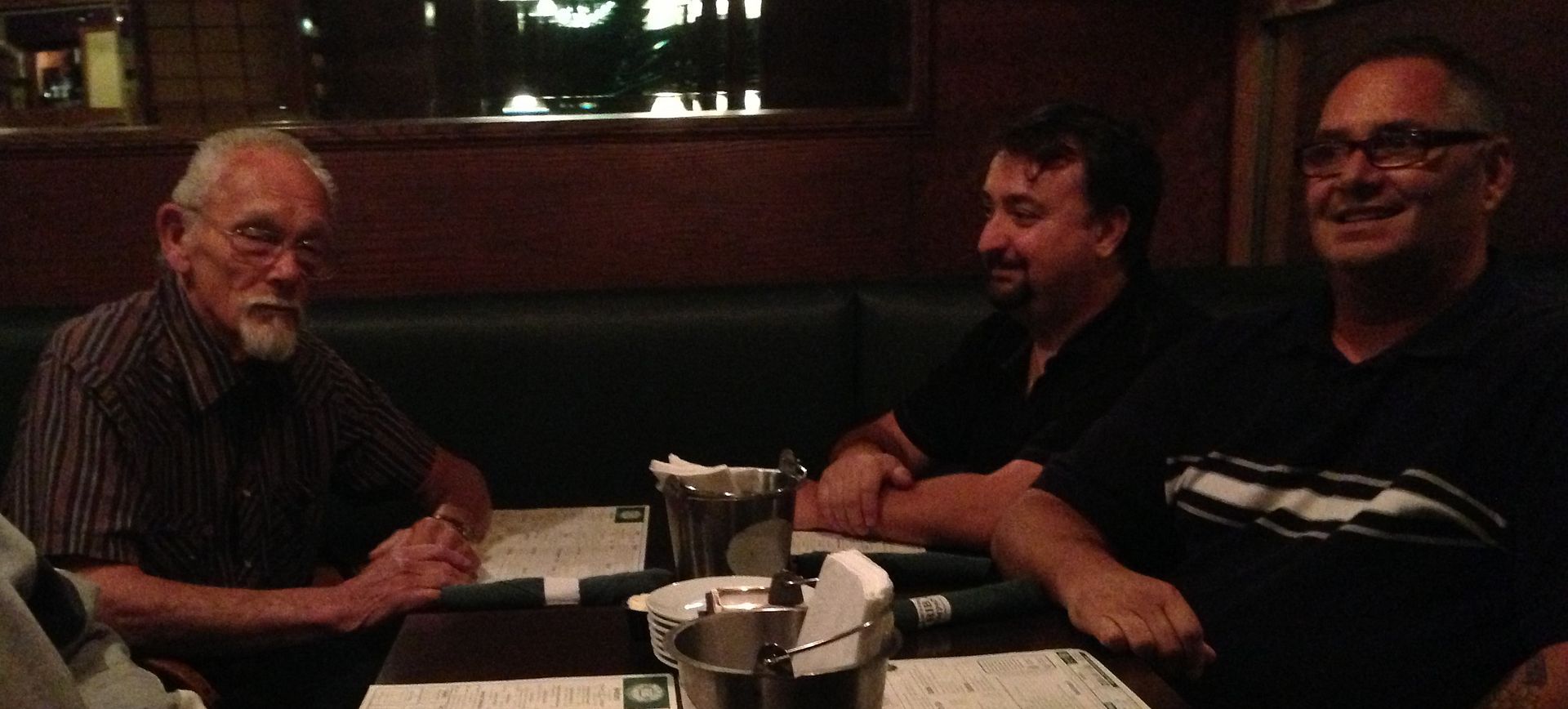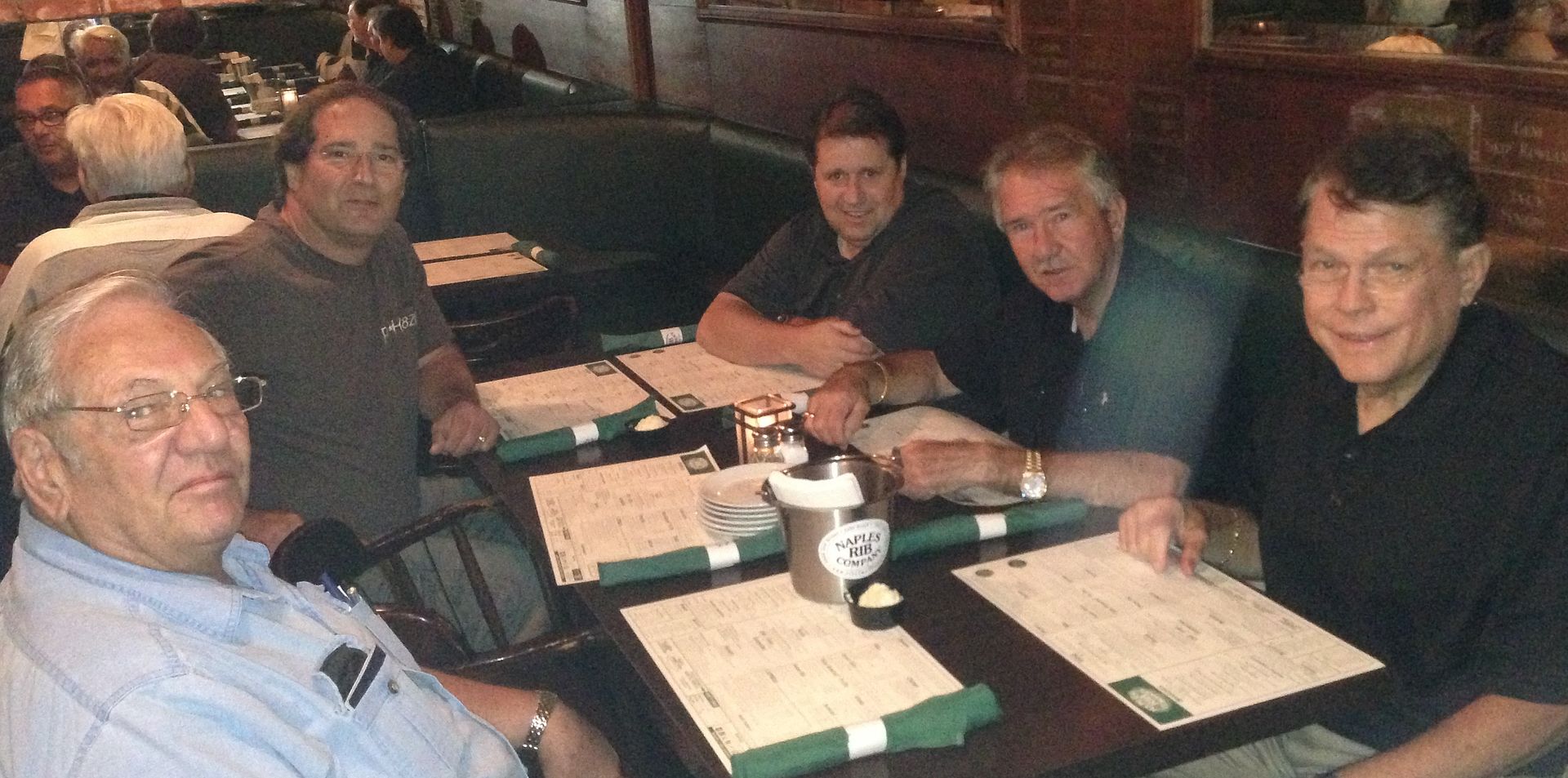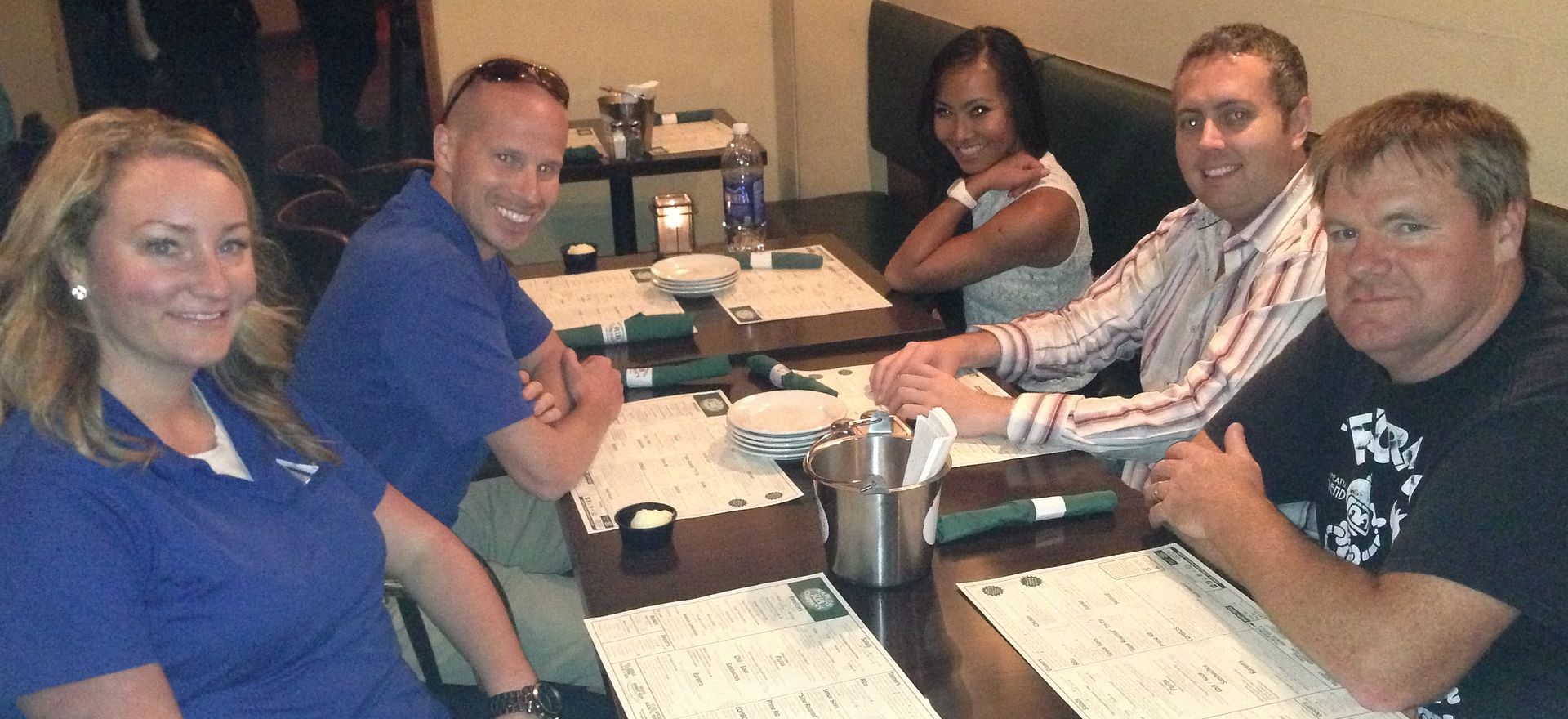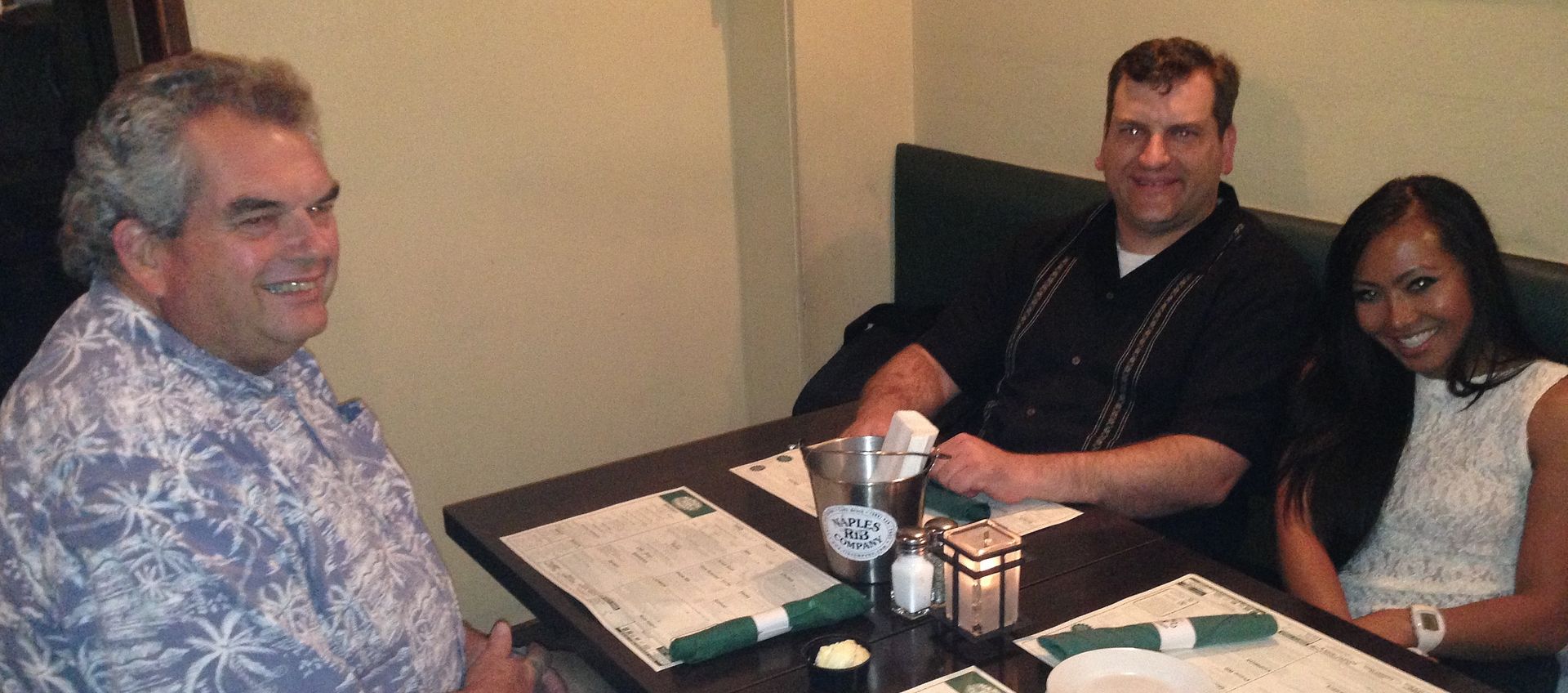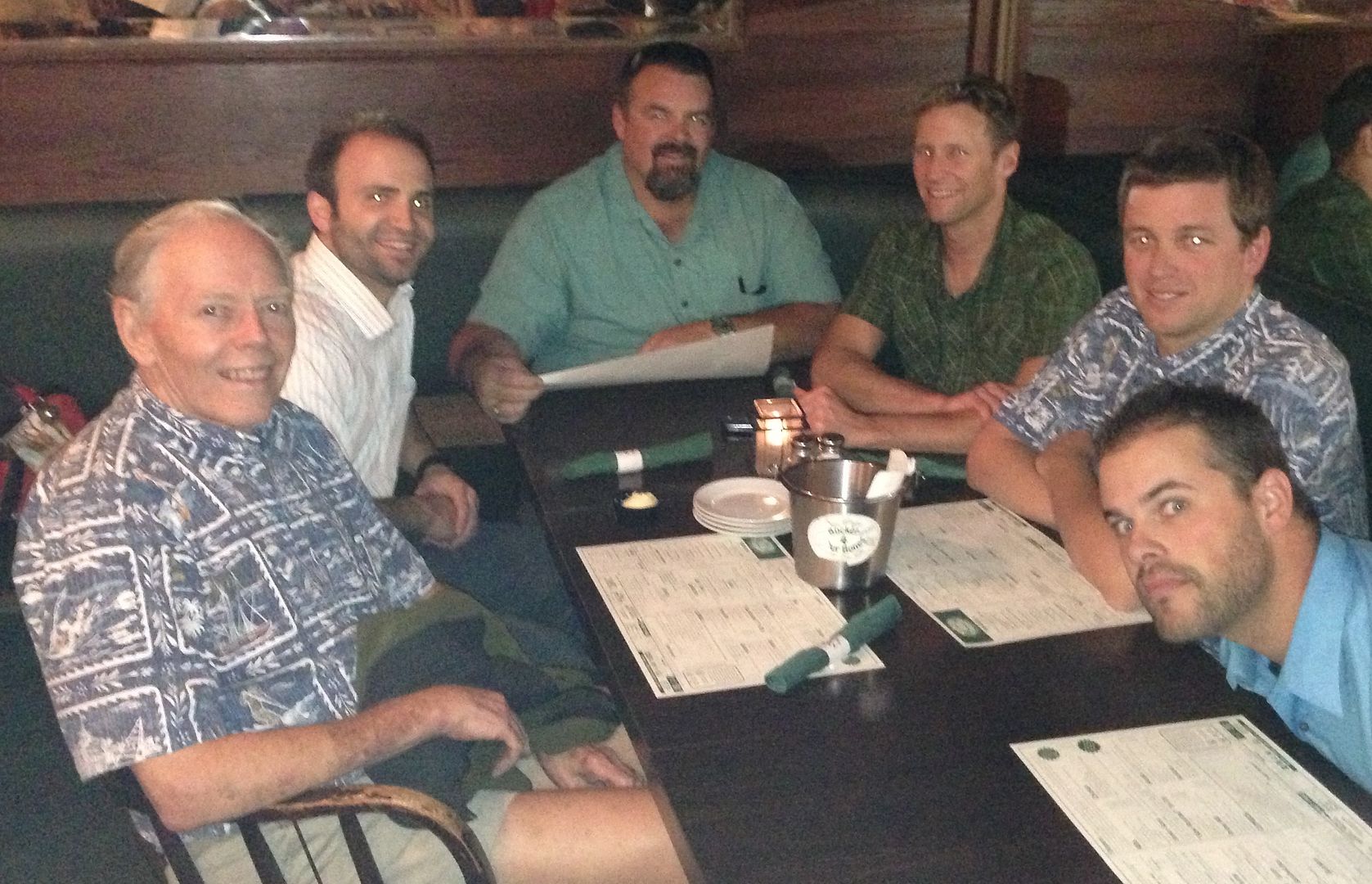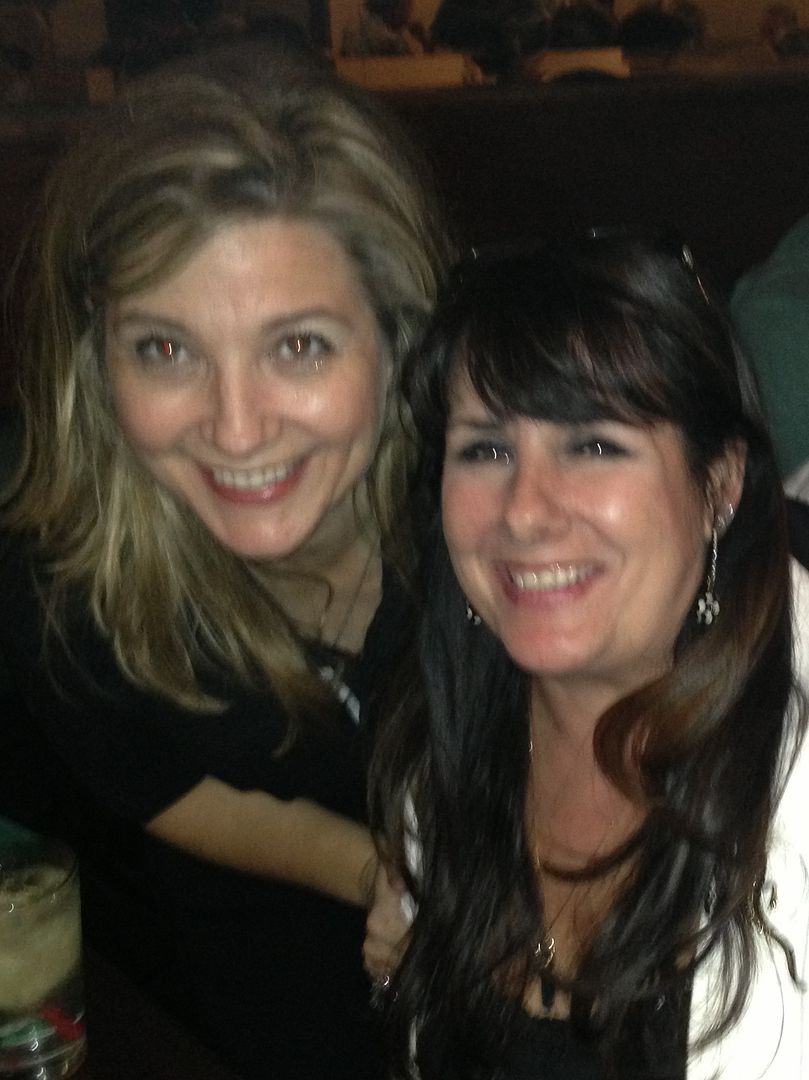 When the show opened on Friday, people slowly streamed in and it never seemed to fill up like it had on Thursday. Forum member Ken/Kreuger stopped by to say hi
I made sure to visit the wonderful ANA exhibit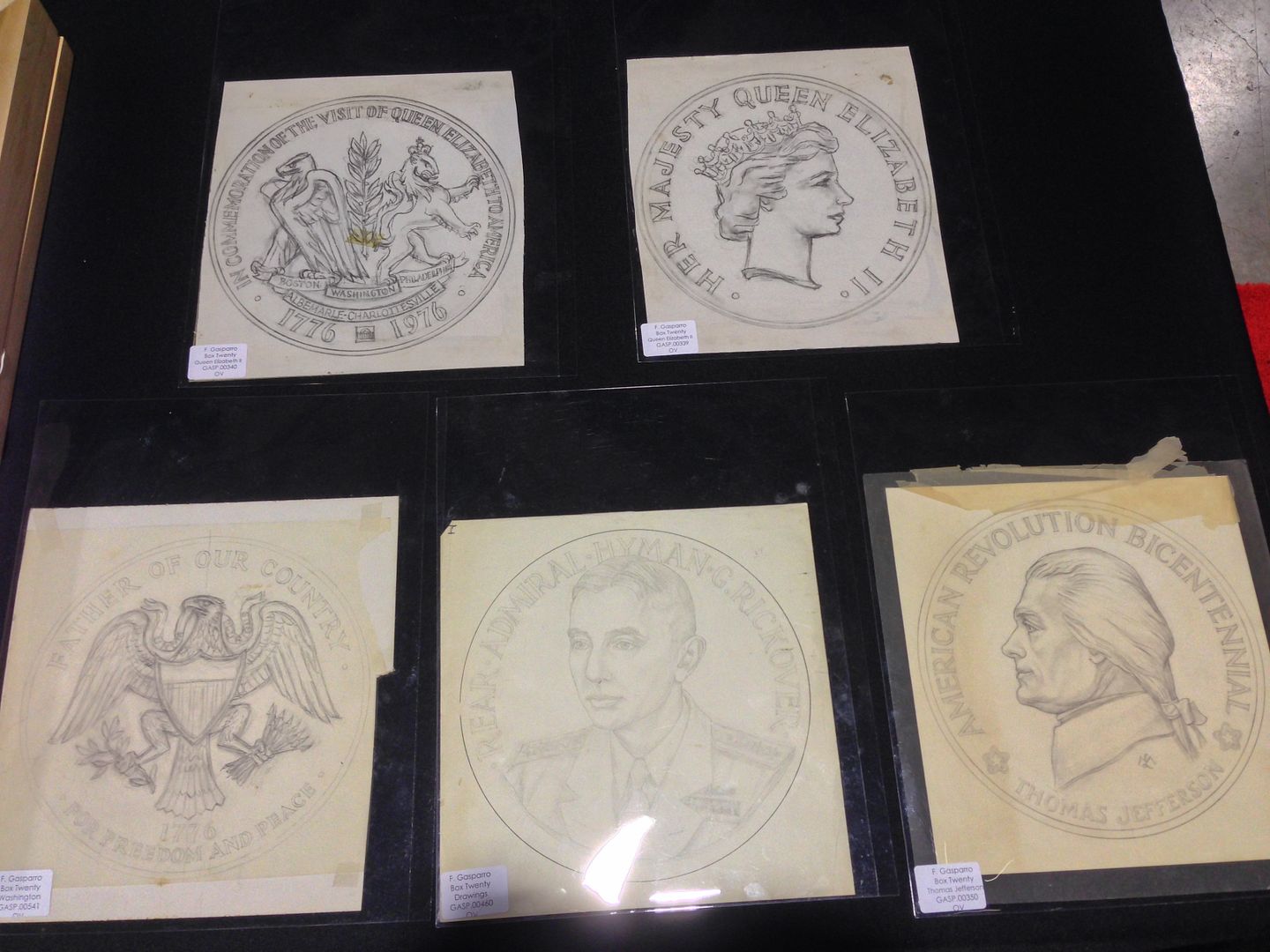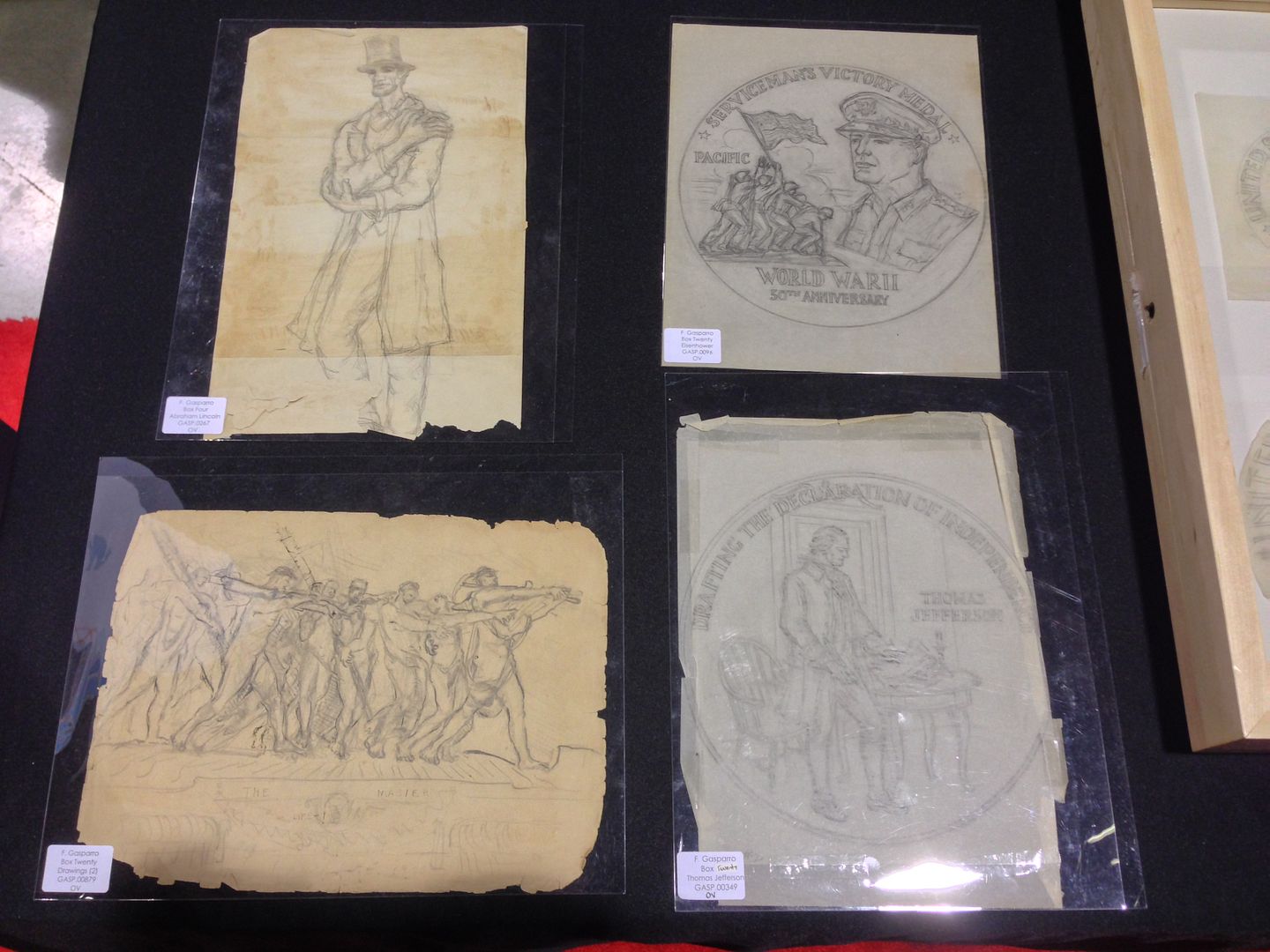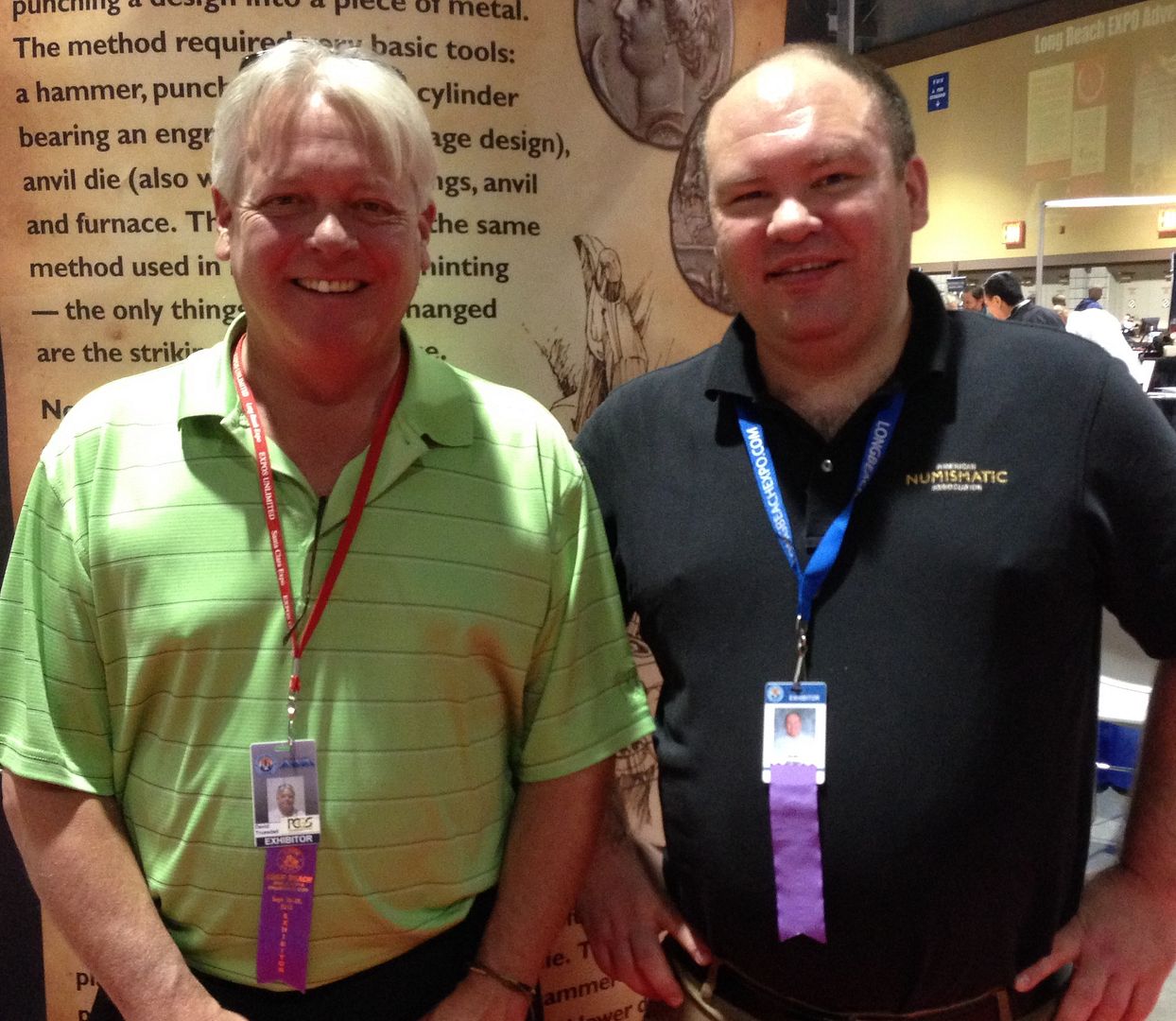 ANACS folks
Vince Lacariere, Fremont Coin show bourse chair, hard at work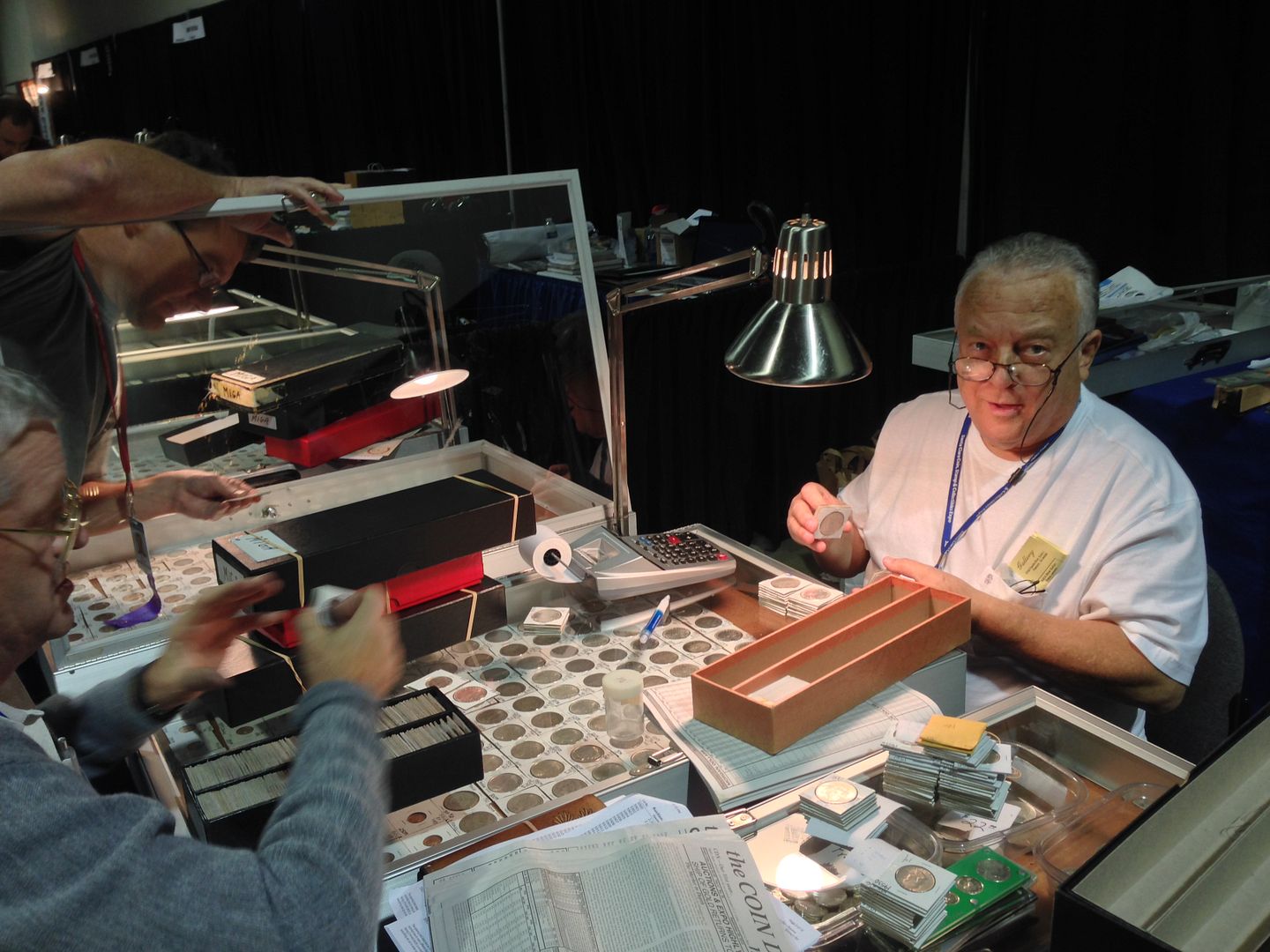 A dealer brought over this amazing coin but the price was a little too high for me!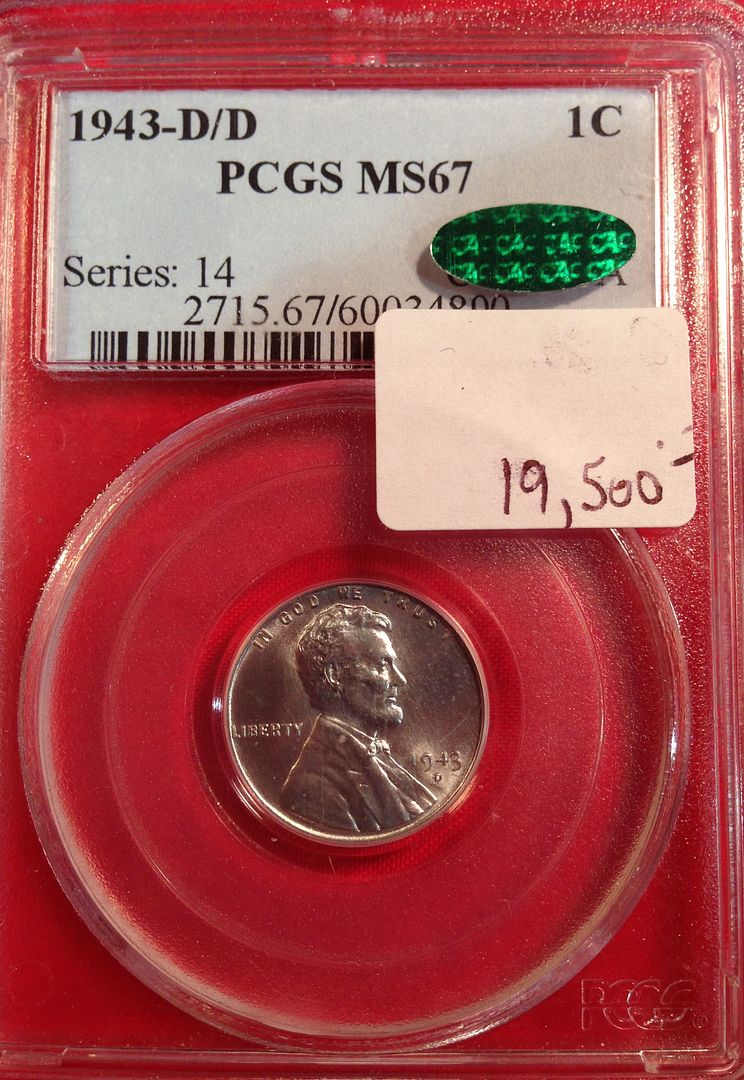 For any of you who haven't heard, PNG is sponsoring a great internship program. It includes the following:
- One Year Training Program for Numismatic Career Placement
- Online Learning From The University of Rare Coins on Numismatic Education
- Internships Consist Of 4 Three-Month Placements with Industry Organizations
- Housing and Travel Provided By The PNG at No Cost To The Interns
- Intern Salaries Will Be Paid By Each of the Host Dealers
You can find more information about it here:
http://www.pngdealers.org/Promoting_Numismatic_Growth_Internship_Program.pdf
This is the Collector's Corner computer program located inside the entrance to the bourse that helps you locate specific coins you may be looking for and which dealers might have them.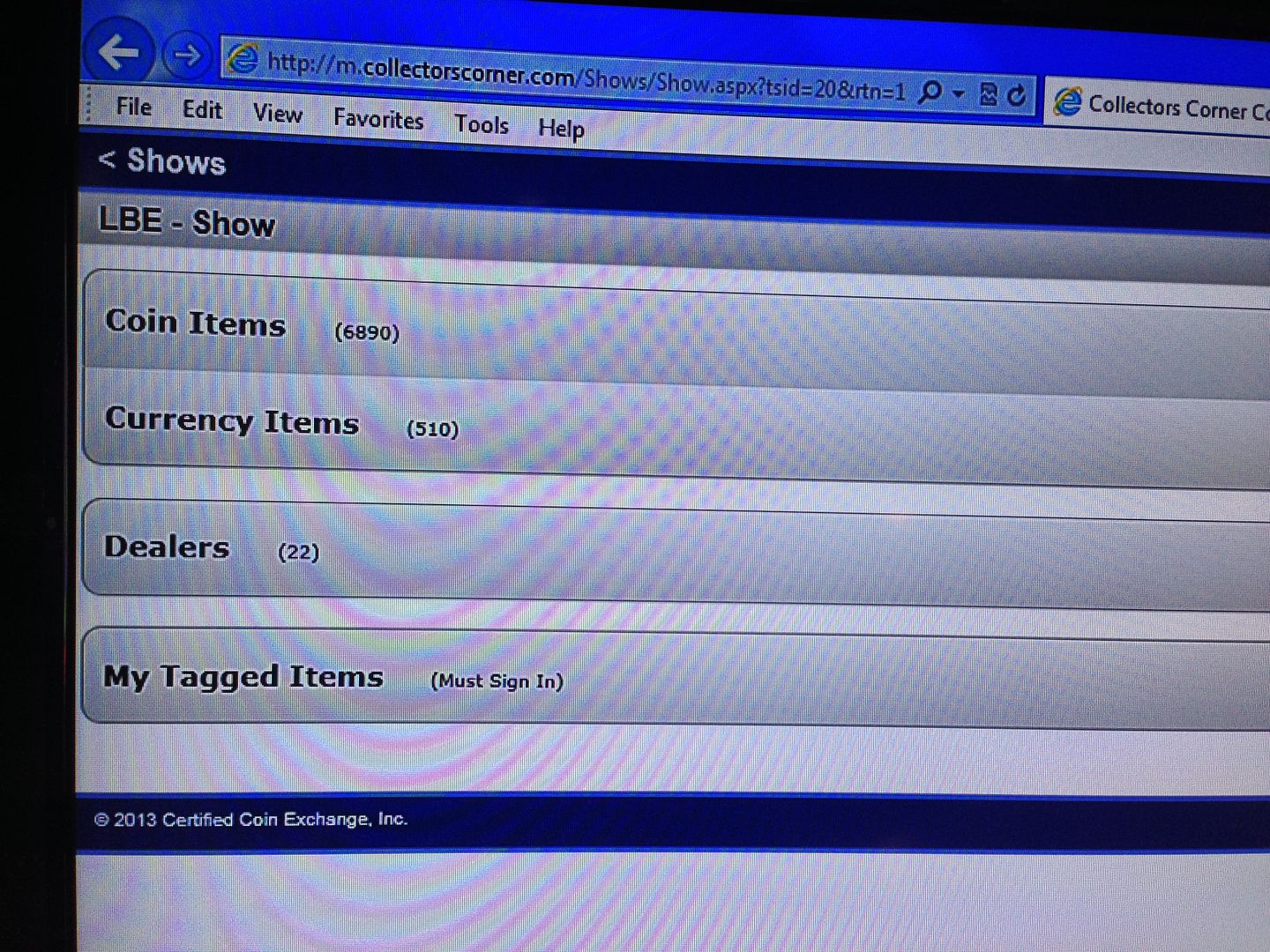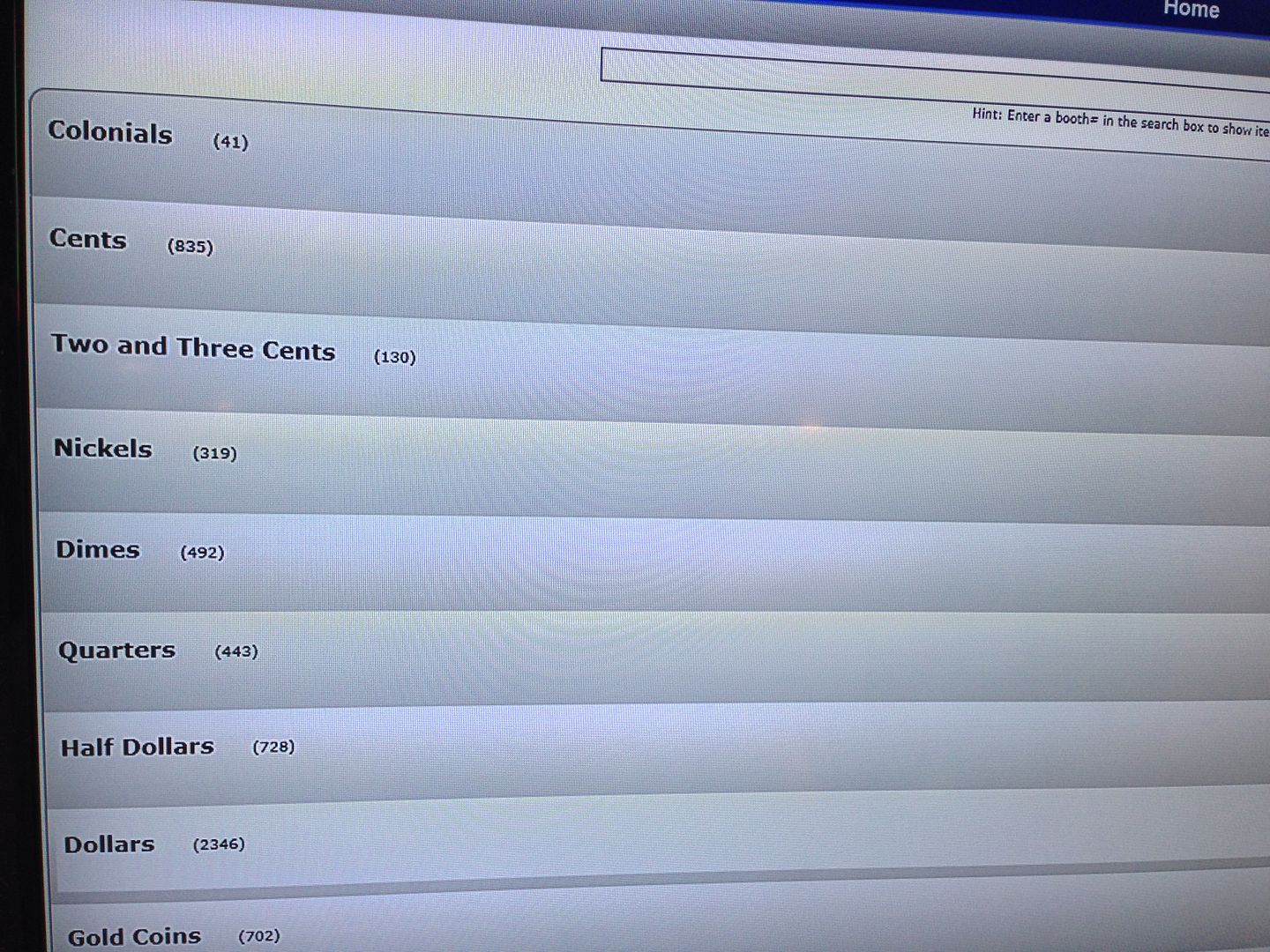 Taryn (of Expos Unlimited) has worked very hard to help make the Long Beach show the best it can be!
PCGS never stopped being busy!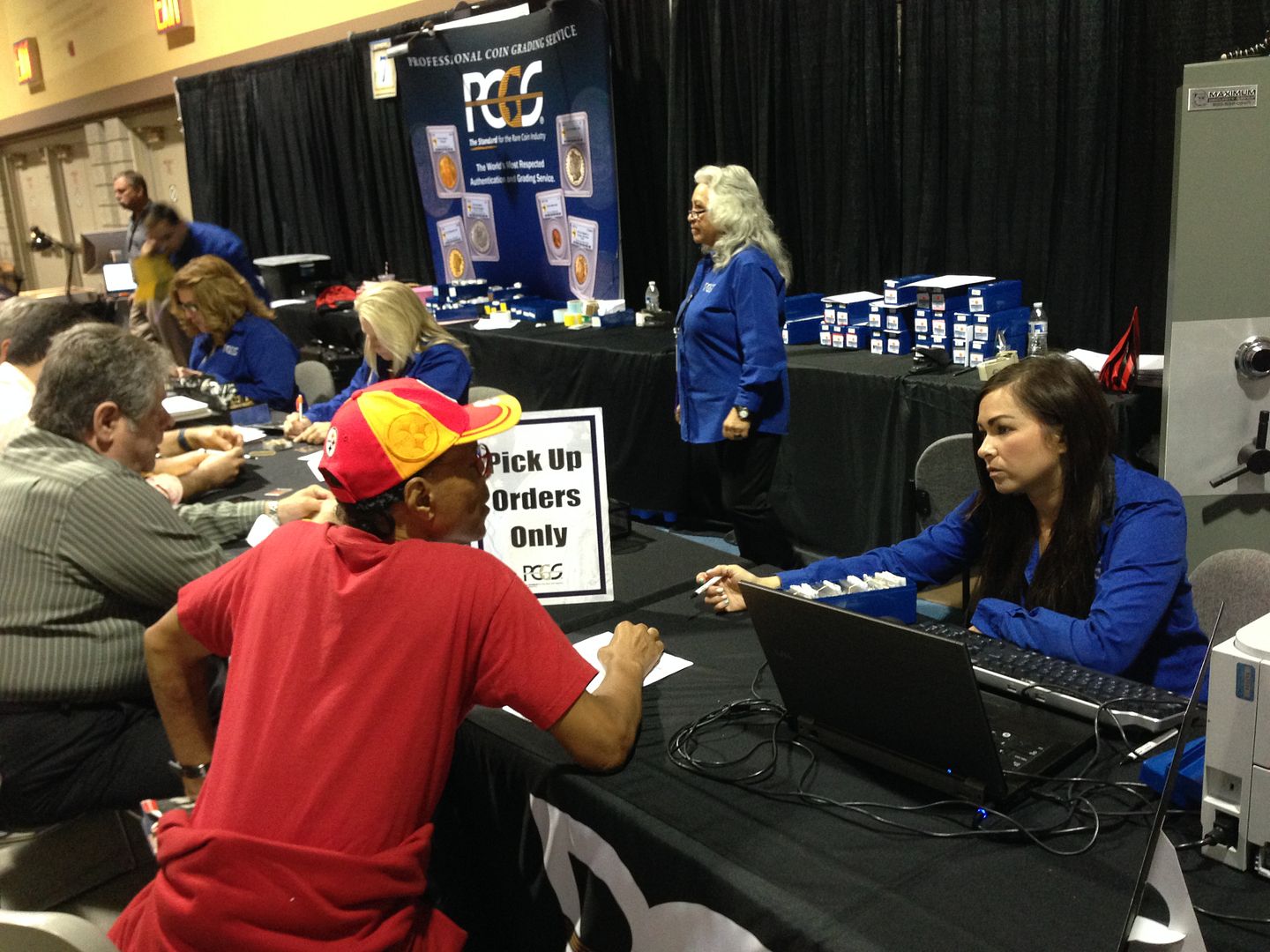 Ron Guth/PCGS also stopped by to say hi!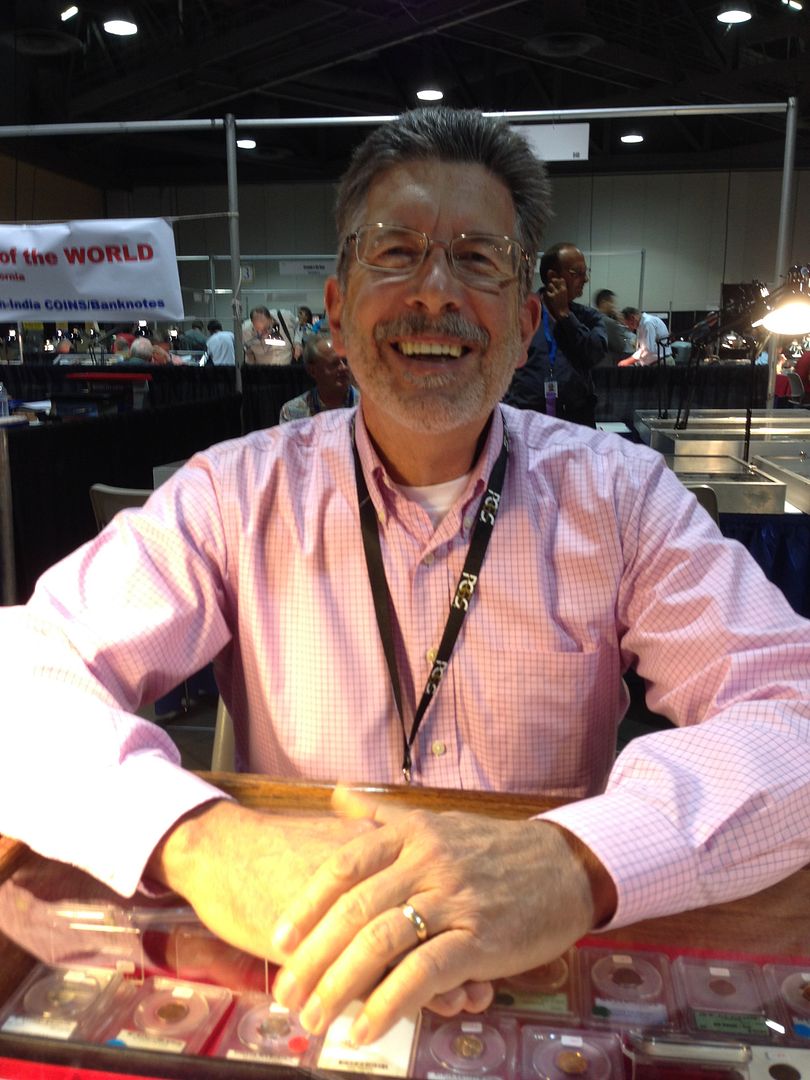 Corbin is another tireless PCGS worker managing their website, including the forum!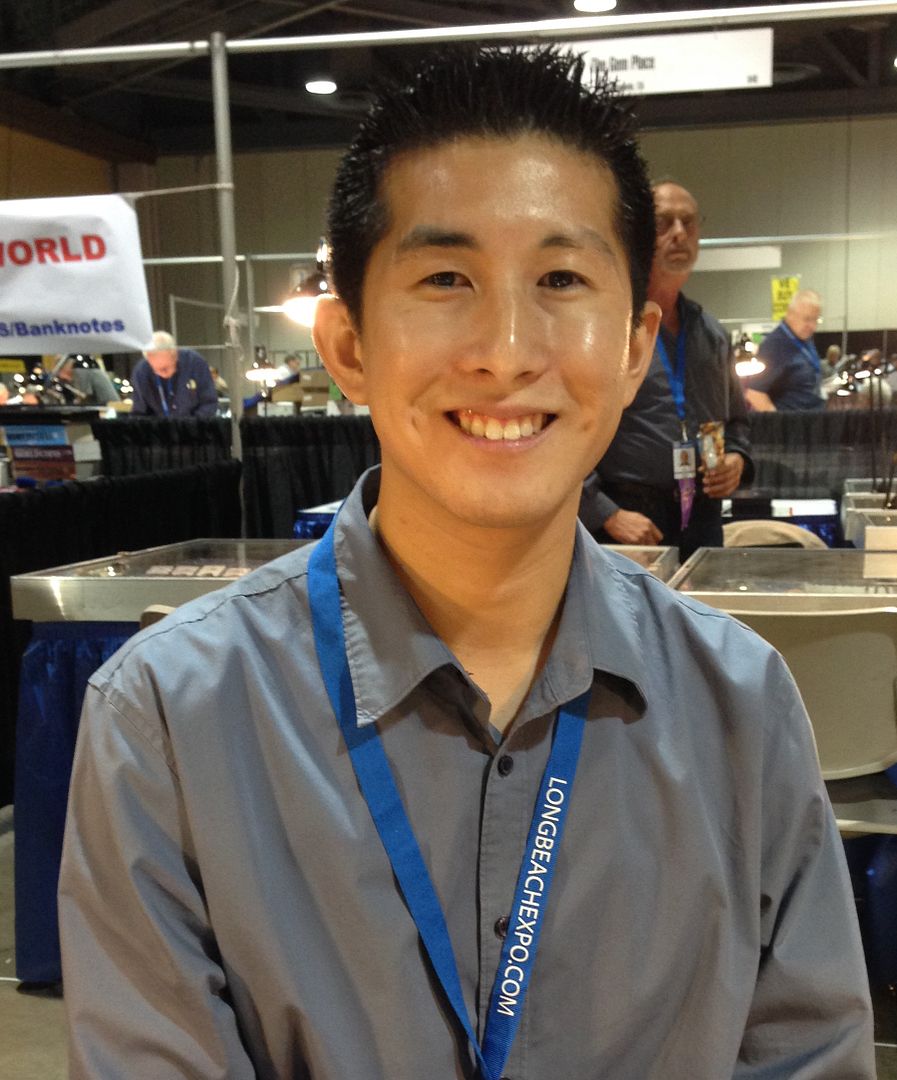 David Lange/NGC just published a National Coin Album book: Coin Collecting Albums – A Complete History & Catalog Volume One: The National Coin Album & Related Products of Beistle, Raymond & Meghrig, (you can read more about it here:
http://www.coinweek.com/books-2/pre-publication-offer-on-national-coin-album-book/
)
The NGC table was also very busy!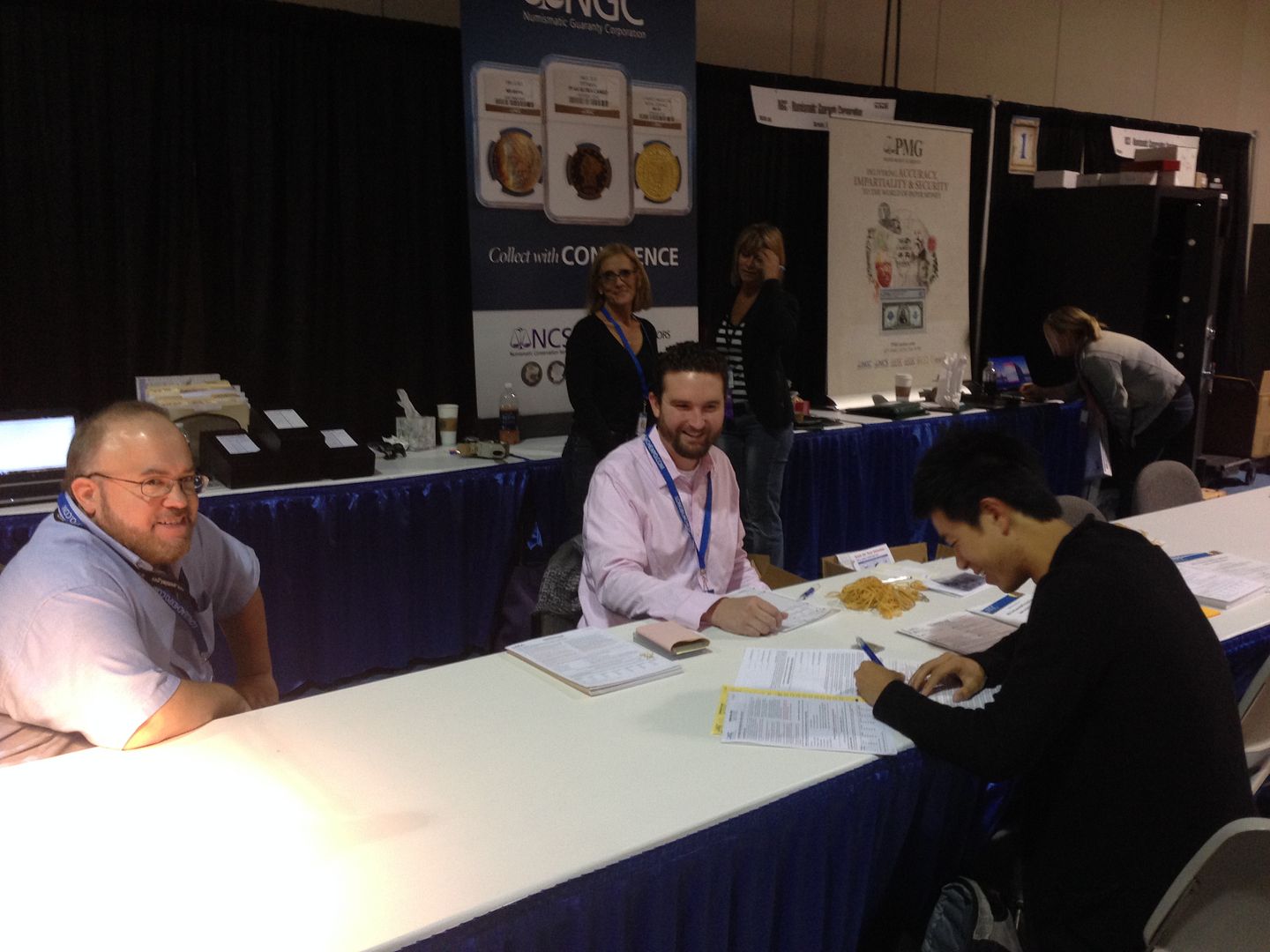 After the show on Friday, I joined the same friends from Wednesday night for another wonderful dinner, this time just up the street on Pine at an Argentina restaurant called Gaucho Grill. It was a beautiful night and we were able to sit outside. Again, we each brought a bottle of wine to share.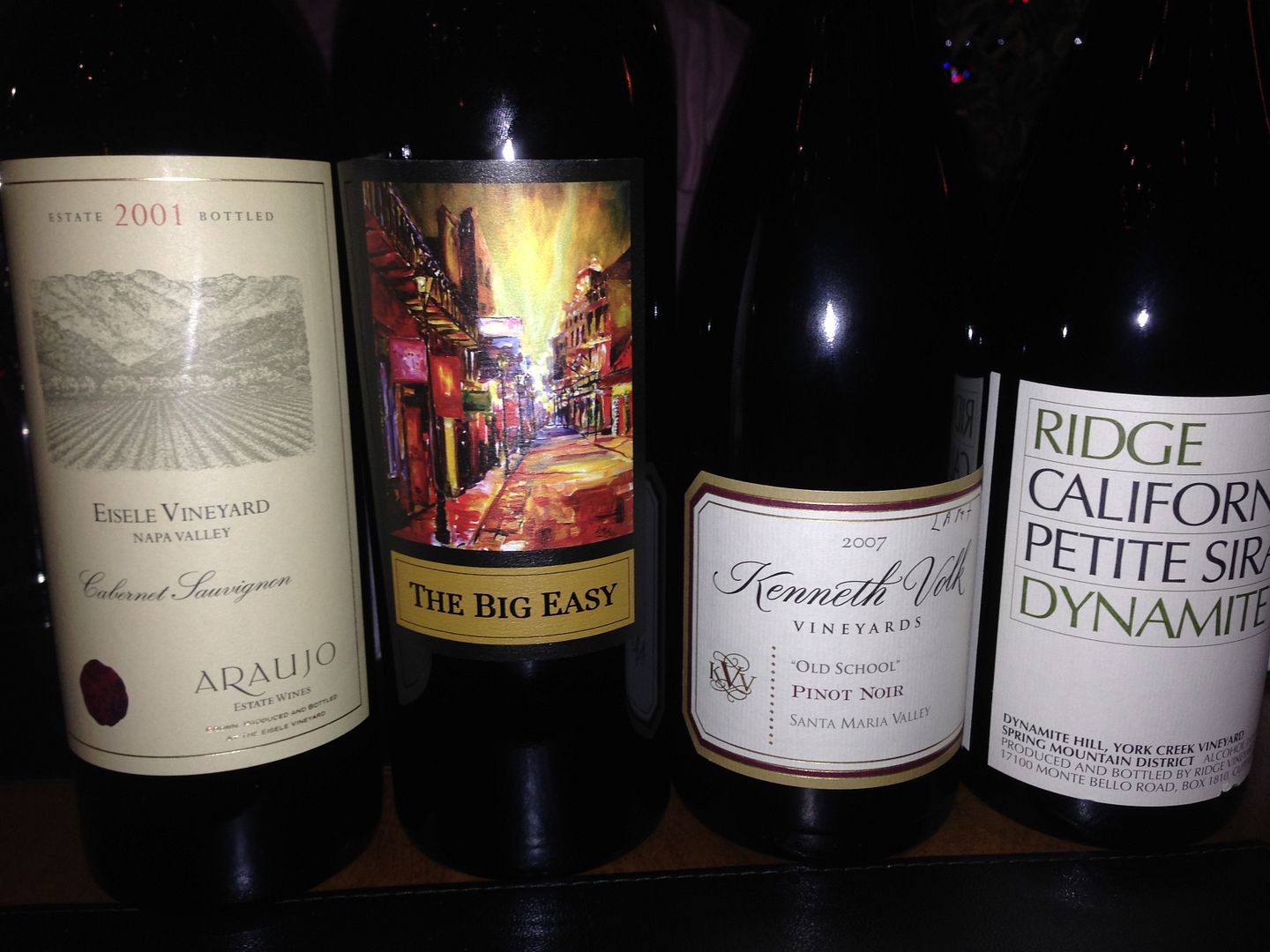 I brought this red blend by Fess Parker (of Davey Crocket fame). I had never tried it before but it was highly recommended to me as a great "sleeper wine" – and he was right!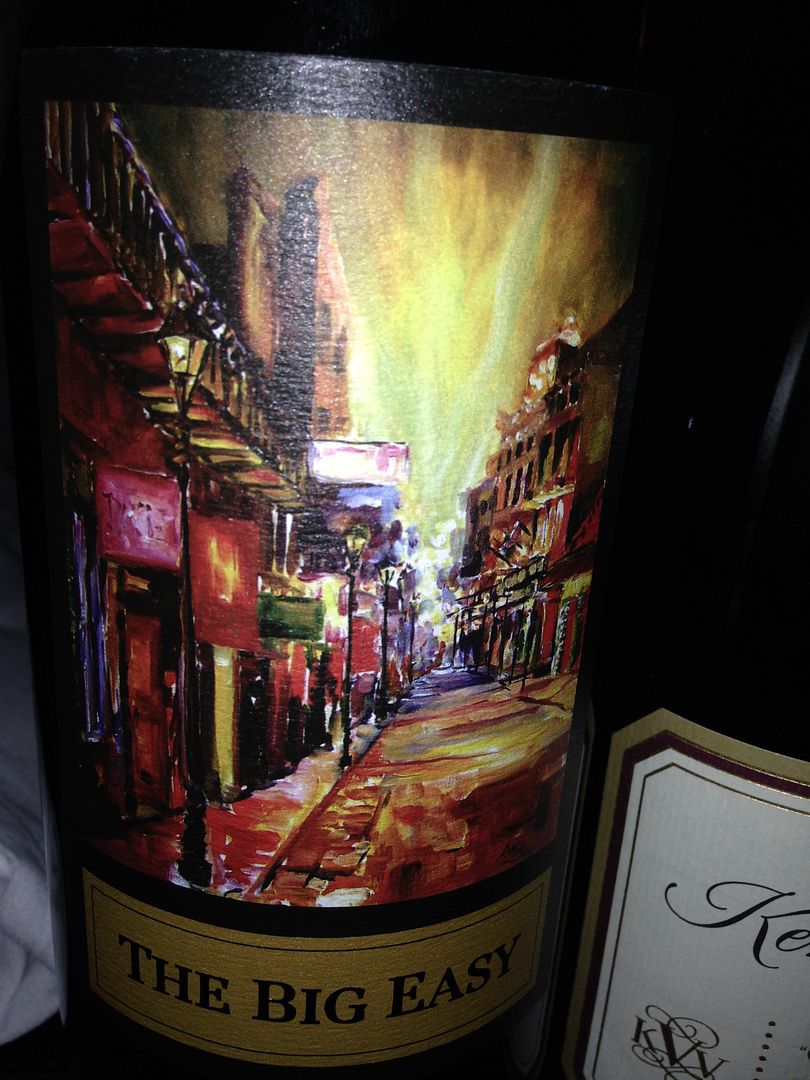 Alan Kreuzer, Joe Wargo, and Joanne Stephens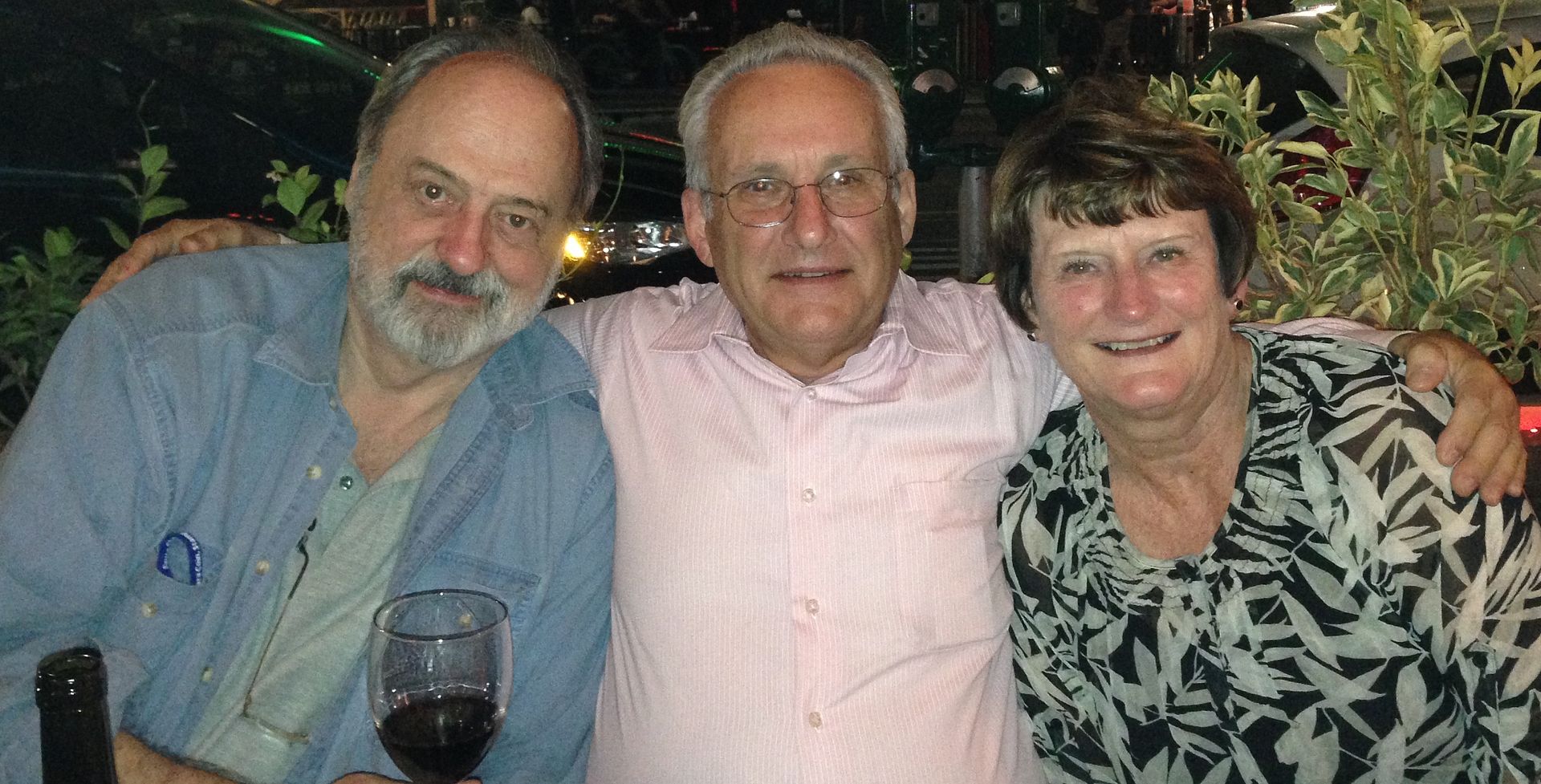 Karl Stephens and me
I had the rib-eye steak with a tomato garlic topping and sautéed spinach – mmmmmmmm!
On Saturday, Rick Snow showed me a coin he won in the auction – WOW!!! It is a beautiful and an amazingly rare pattern Indian cent
A coin dealer in the making!
Rob/RobKool (Long Beach Coin Club) and his adorable kids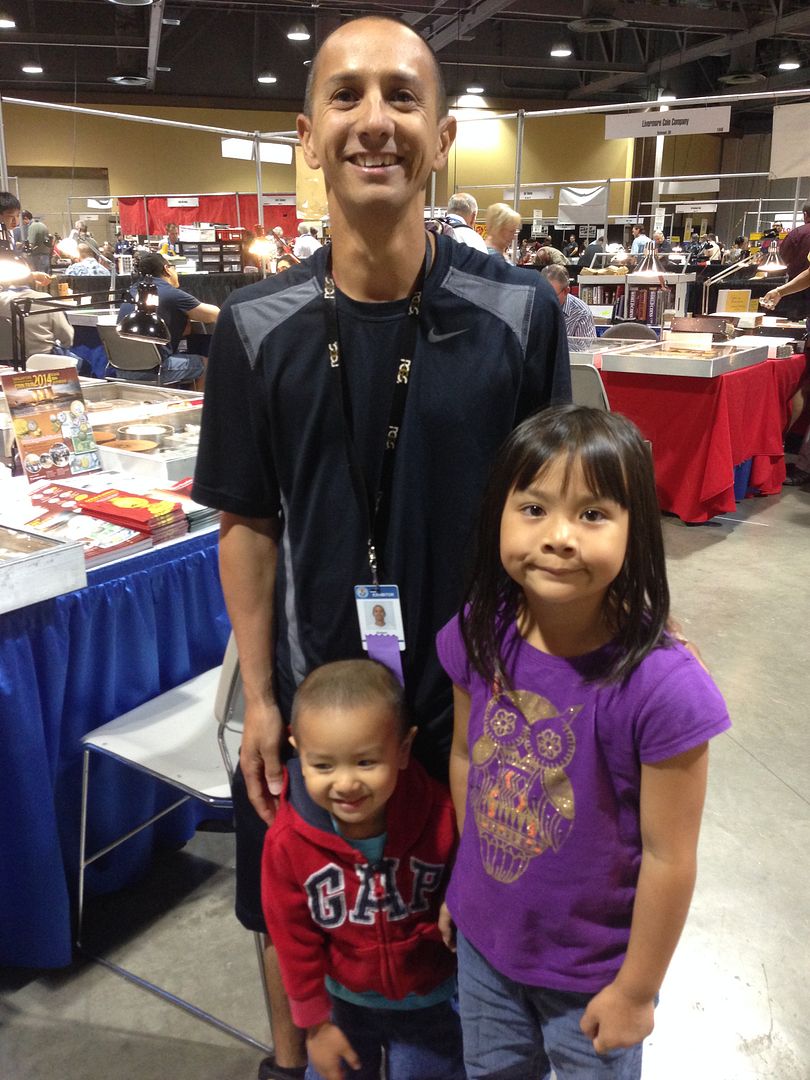 The sports section was quite active with the celebrity autograph signing! Here are Tommy Lasorda and Darryl Strawberry (photos courtesy of PCGS)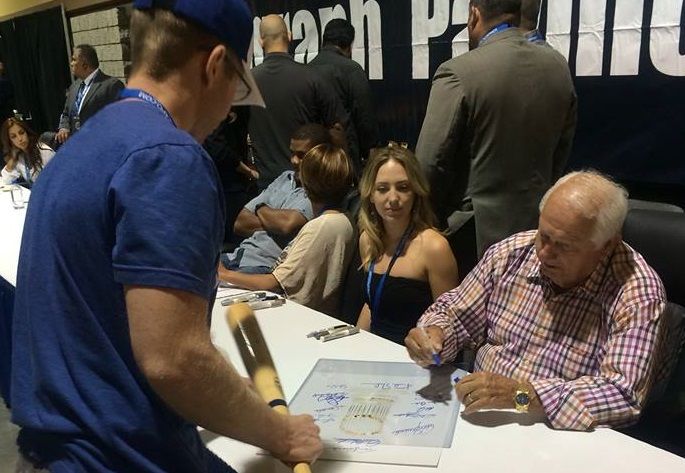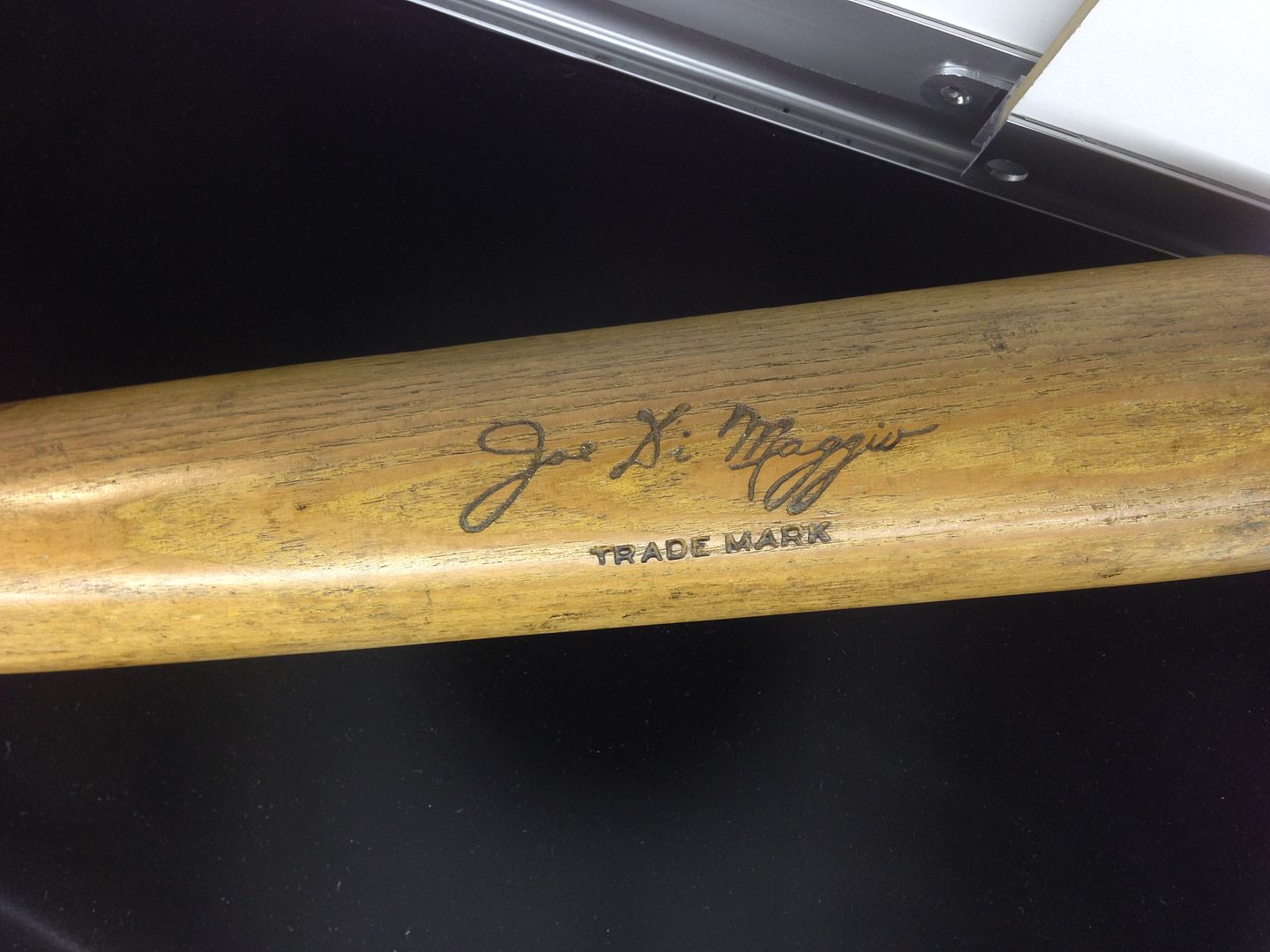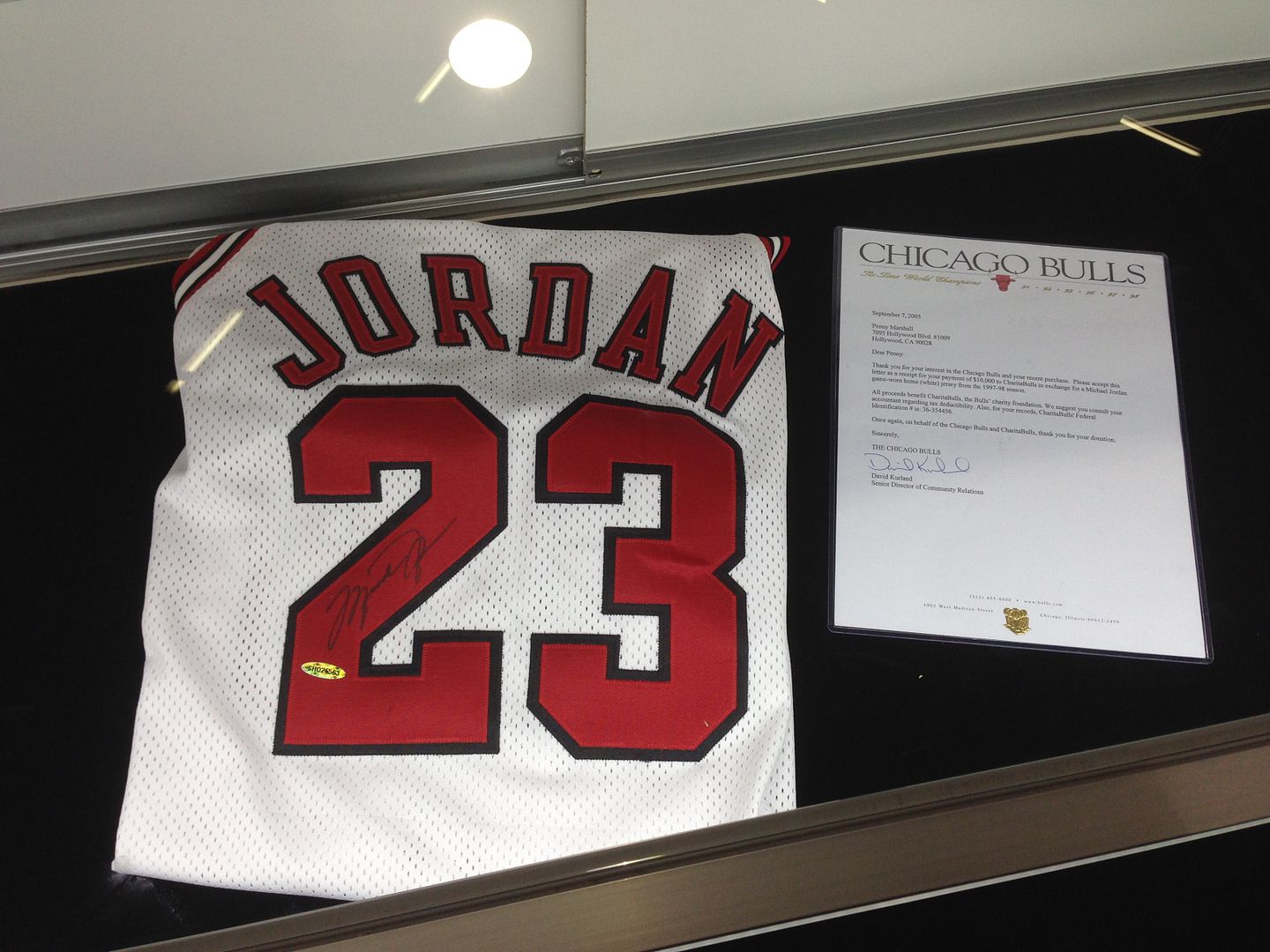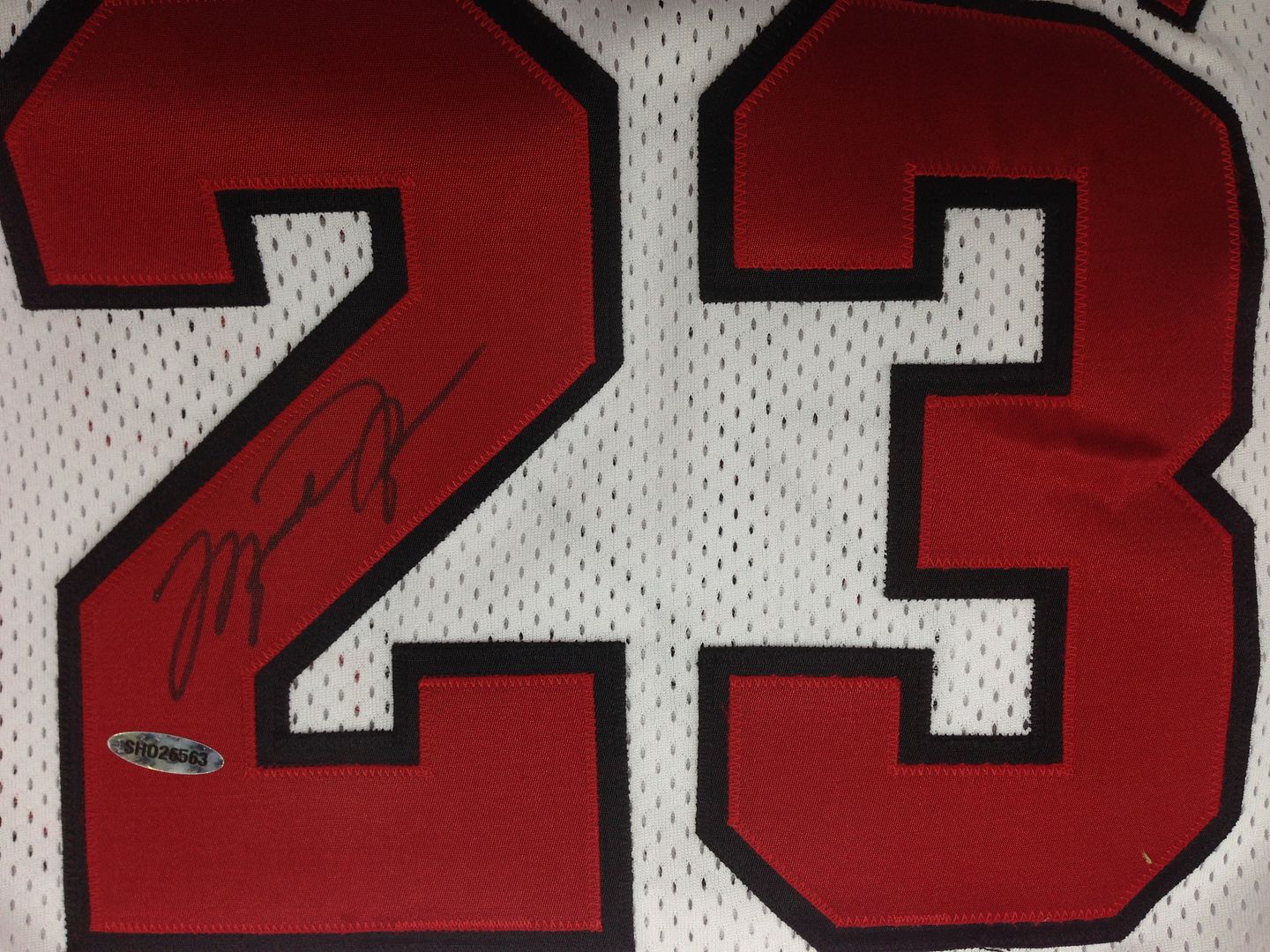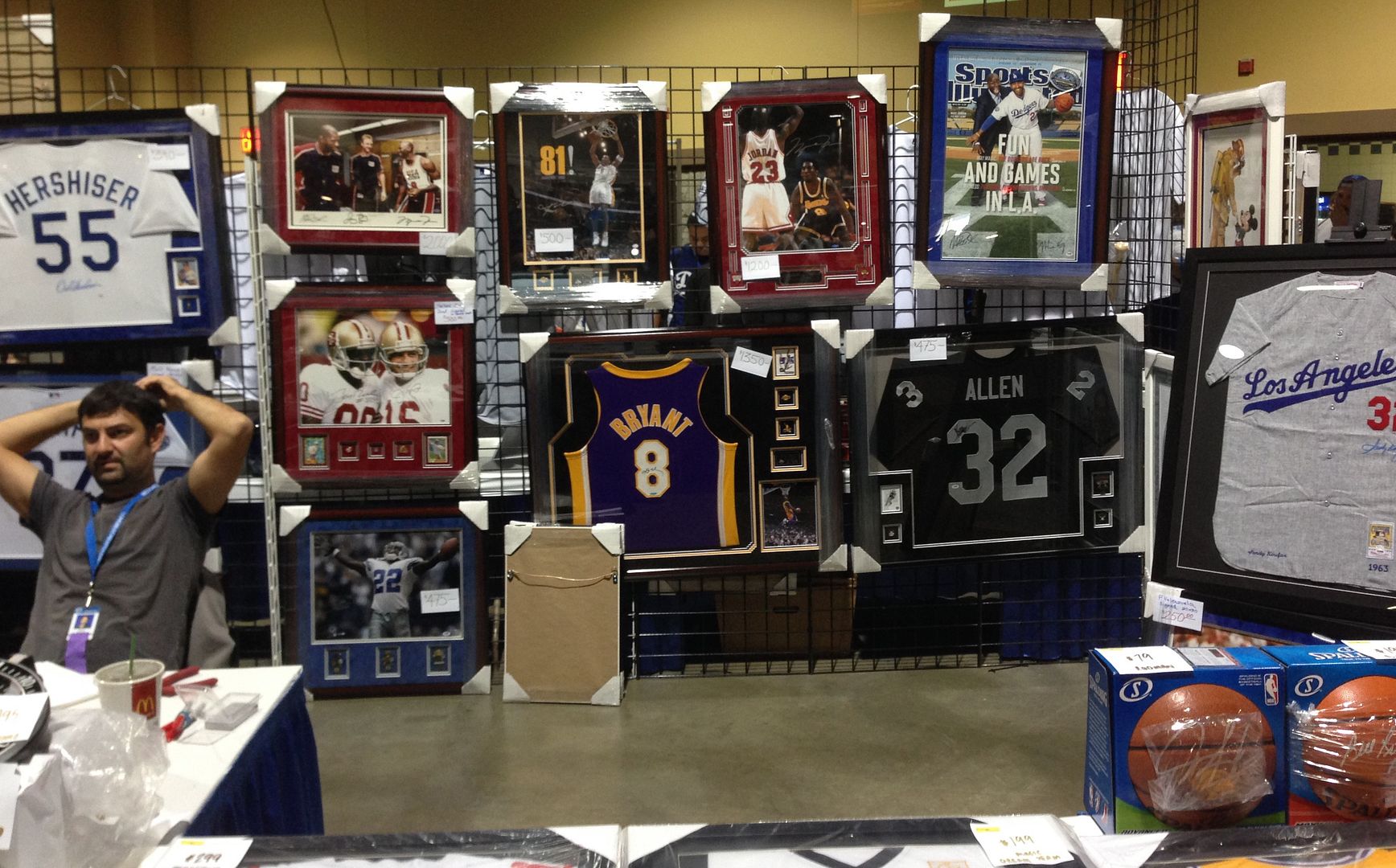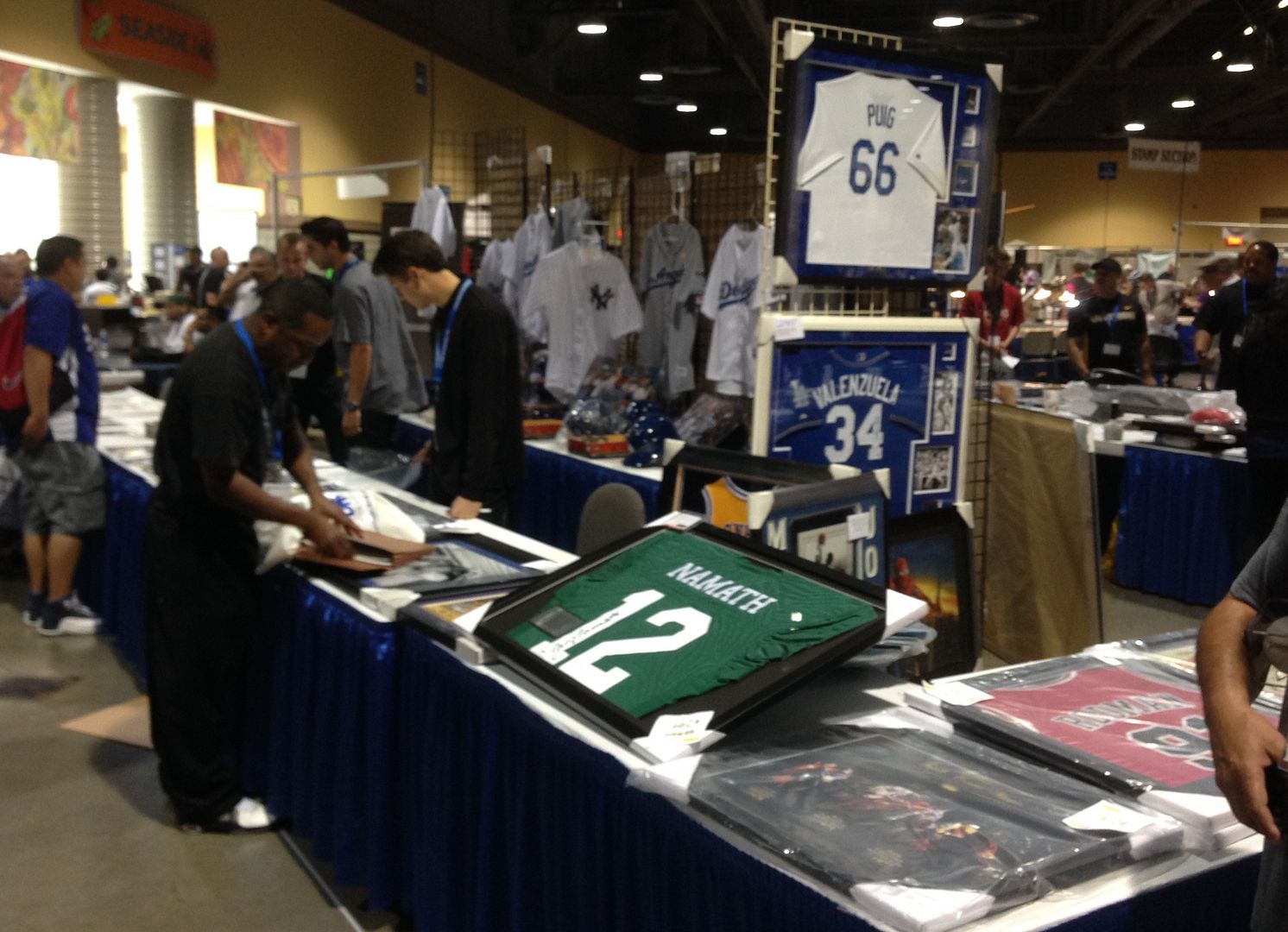 Logan McKechnie of VAMS and More celebrating his birthday!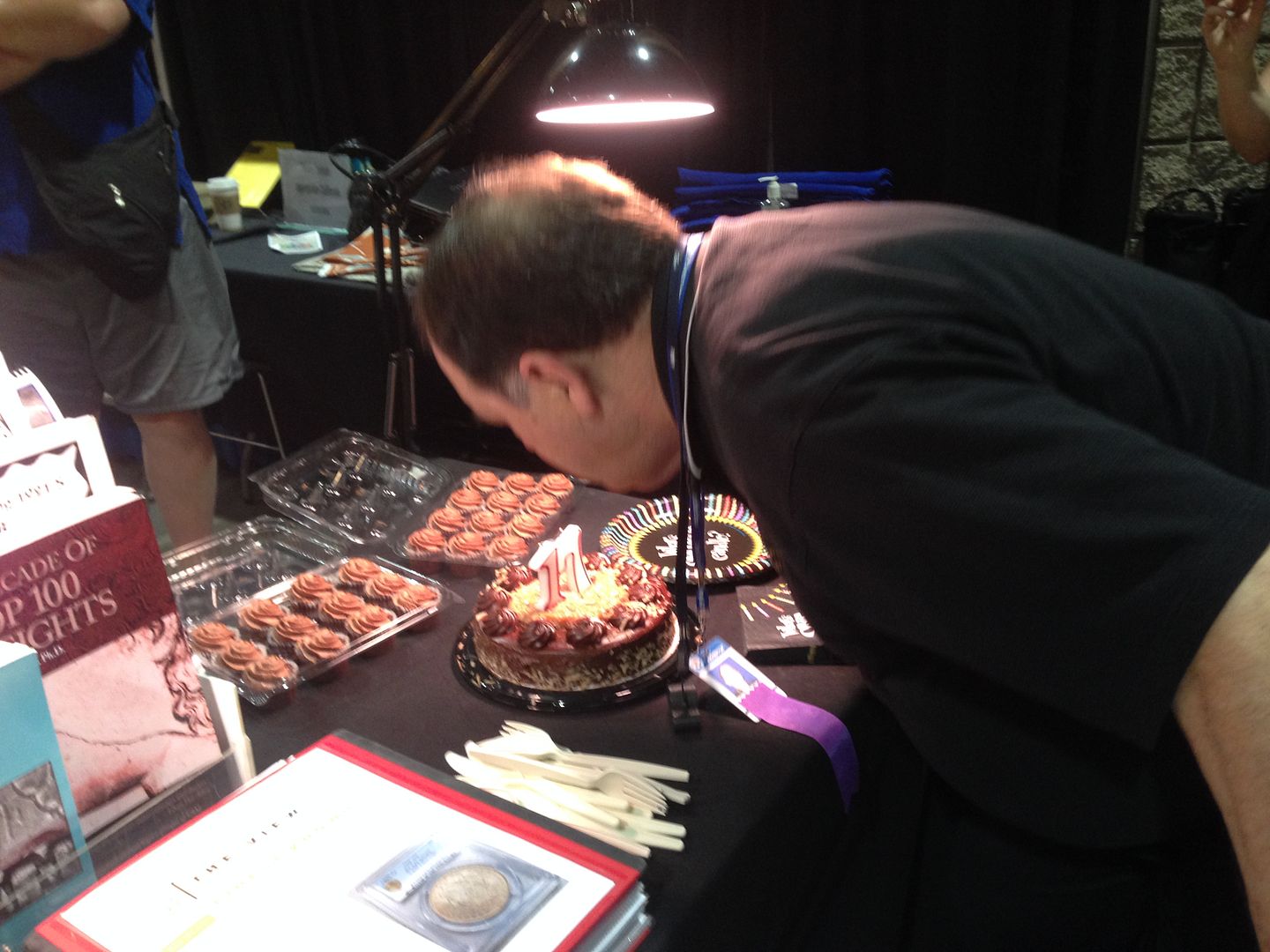 This photo of Logan kissing a beautiful young blonde is not exactly what it seems! That's his gorgeous daughter Amanda!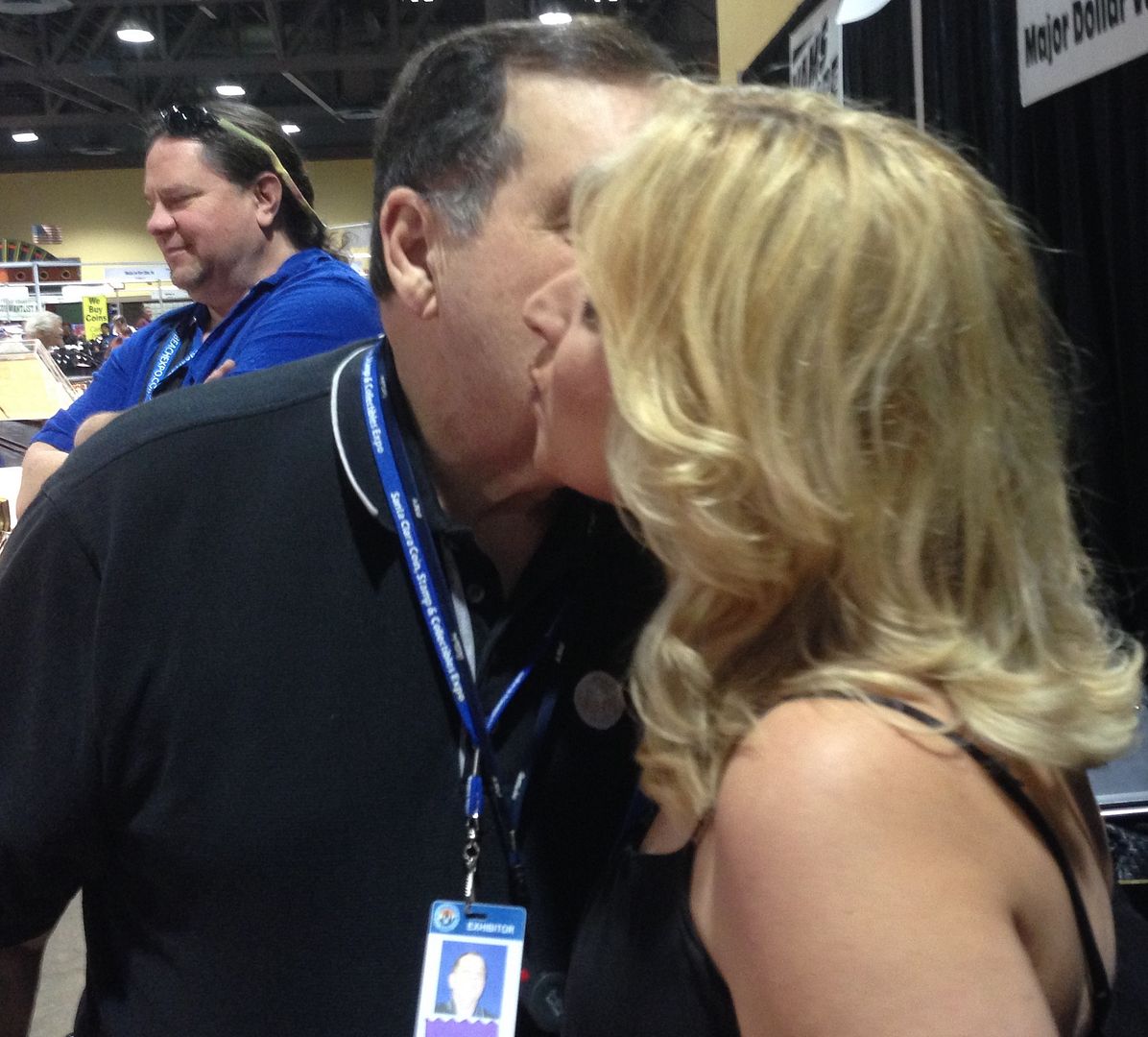 Some of Logan's fan club!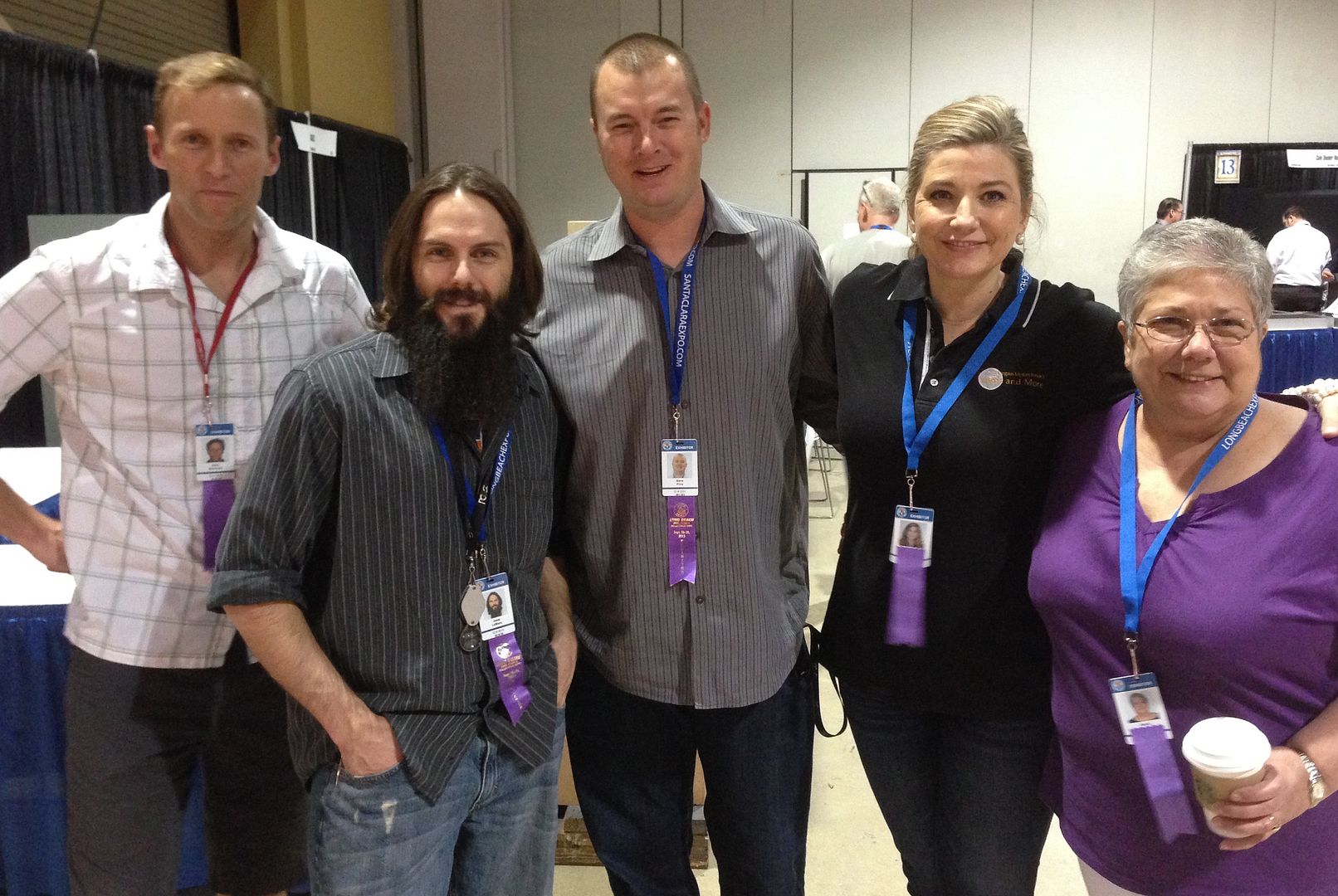 Steve Price/Penny Lane Coin and Logan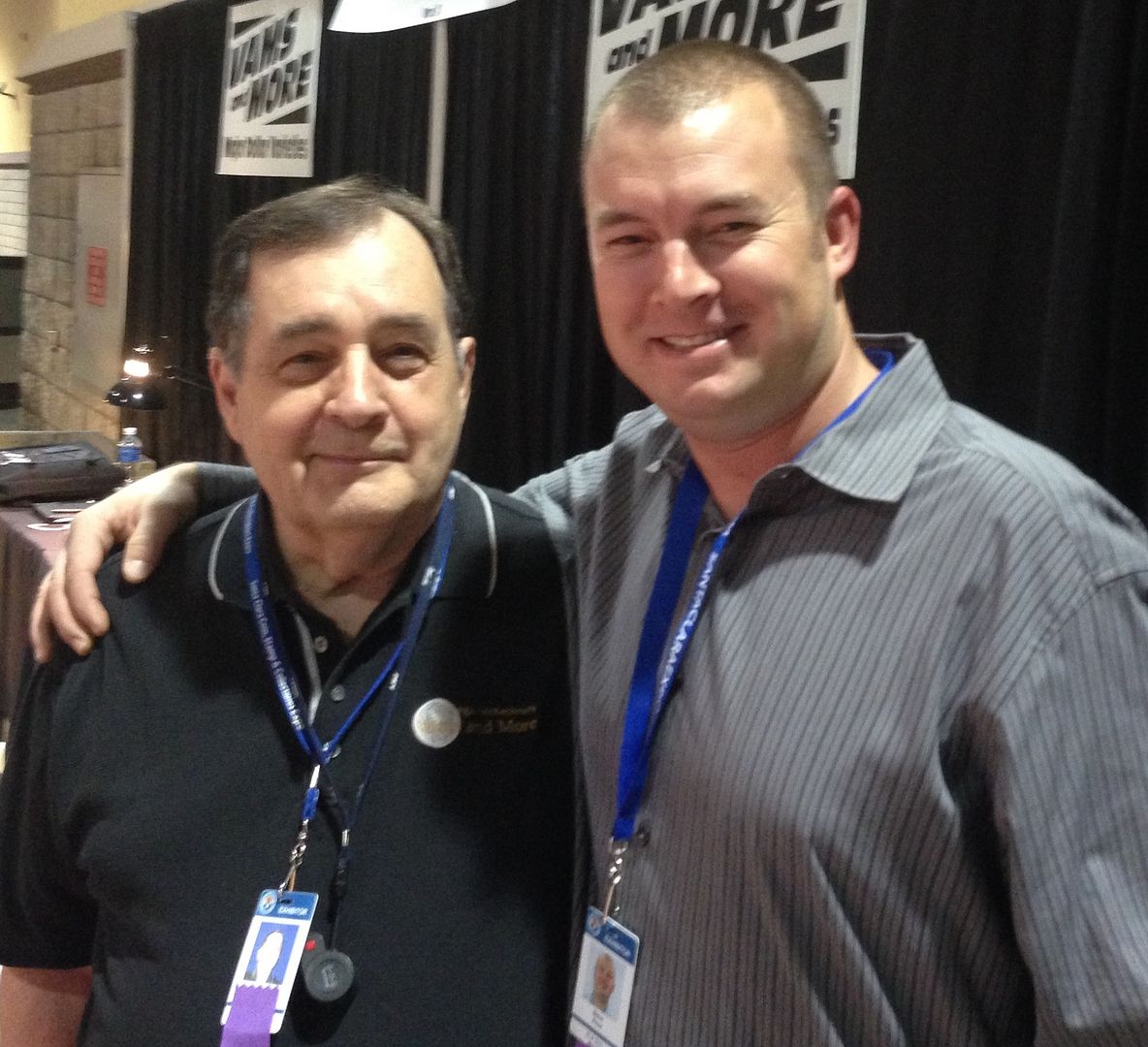 On Saturday, I was very pleased to learn that I had won First Place in the U.S. Coin category for my exhibit - whahoooo!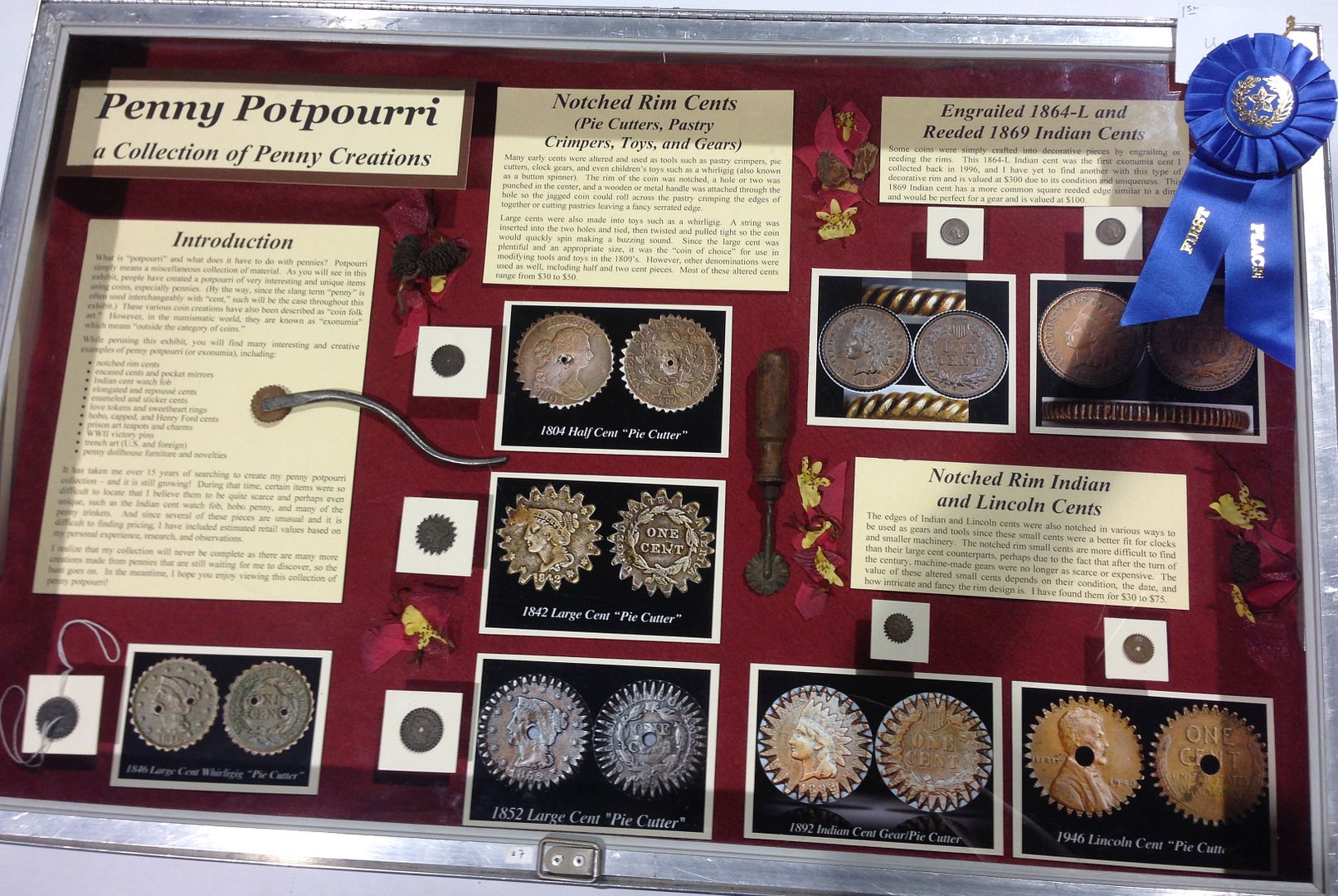 Overall, although I did quite a bit of buying and selling, this show was slower (selling-wise) than usual, especially on Saturday. Several dealers I spoke with agreed that this was more of a buying show, than selling and seemed off compared to the previous show. In any event, I enjoyed seeing some great coins cross my table, even the ones I couldn't afford! The Long Beach show will always be my favorite show, and I look forward to the next one!
Next up is the Buena Park show this coming weekend, then the PCGS Invitational in a couple weeks!
Charmy Harker - The Penny Lady®
President of Women in Numismatics
ThePennyLady.com