Home
›
U.S. Coin Forum
Charmy's March 2012 BALTIMORE SHOW REPORT w/lots of pics!!!

ThePennyLady
Posts: 4,084
✭✭✭✭✭
Wednesday : My flight was very early in the morning and when I arrived at the airport, it was nice to see some familiar faces since several PCGS folks were leaving on the same plane as me. Then when I got to my connection in Houston, the plane had another bunch of coin people, some of whom were seated in my row and the immediate surrounding rows. So it was great to be able to chat with other coin dealers during our flight, and then even share a taxi to our hotels. The best thing when I arrived in Baltimore was that the weather was so wonderfully warm - I felt like I was still in SoCal!
Here's a photo of the city from my room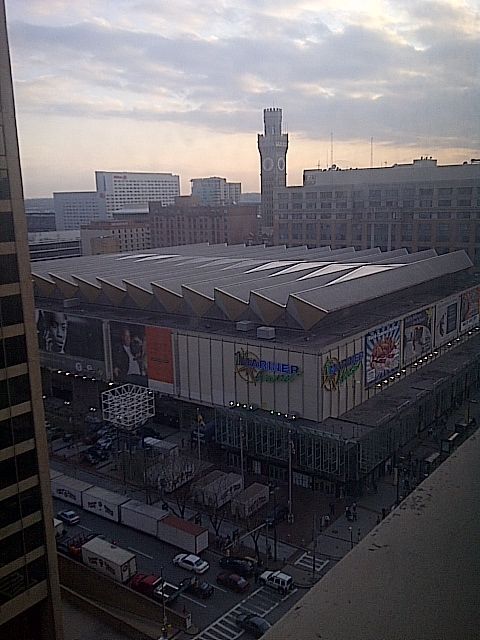 After settling in, I met up with Rick at M&S Grill. We sat out on the patio that overlooked the harbor and the USS Constellation. It was so great to have dinner and drinks outside in such comfortable weather with beautiful scenery – made me feel like I was at home!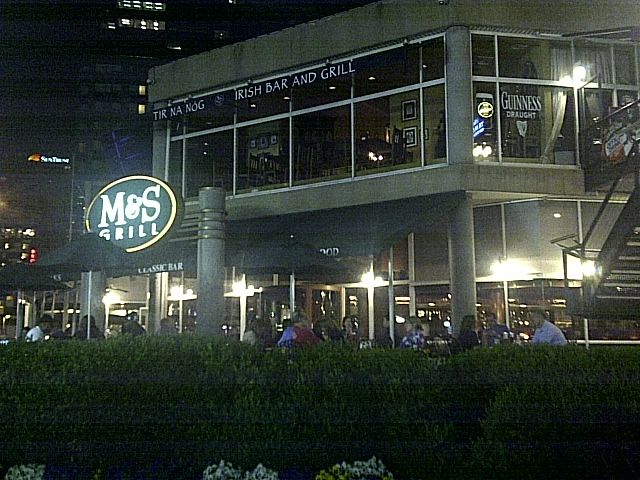 Mmmmm, the Guinness tasted so good!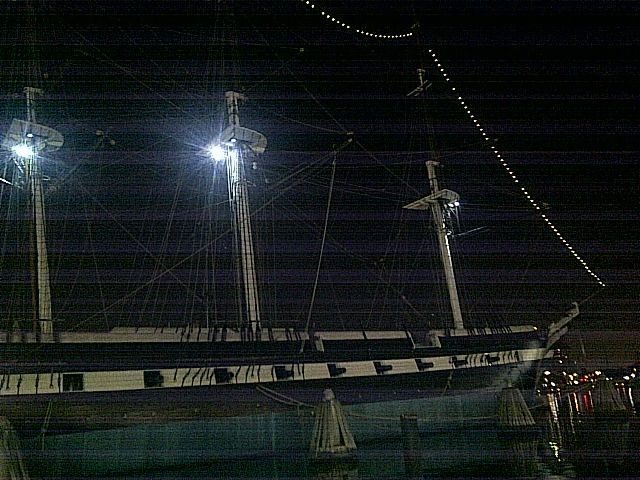 Rick was checking the Stacks Bowers auction which was going on right then
After dinner, we met up with some other folks at a familiar Shula's Steakhouse. I always look forward to getting together with and catching up with my dealer friends at these coin shows. But with the all day traveling and time change, it was soon time to call it a night.
Thursday: Set up for the dealers began at 8am, but I try to give Todd a head start setting up his photography equipment before I arrive so we're not in each other's way, so I didn't arrive until around 9am (that's my excuse, and I'm sticking to it!). Here are some photos of the convention center and lounge area.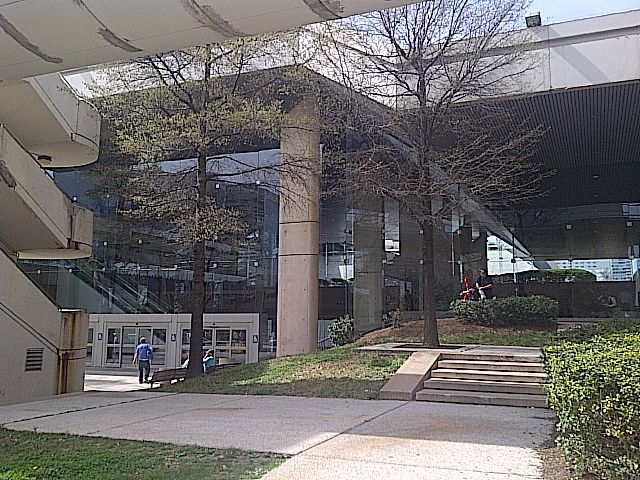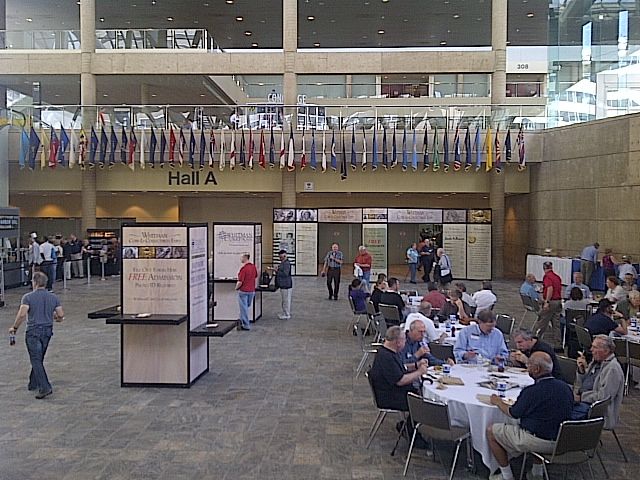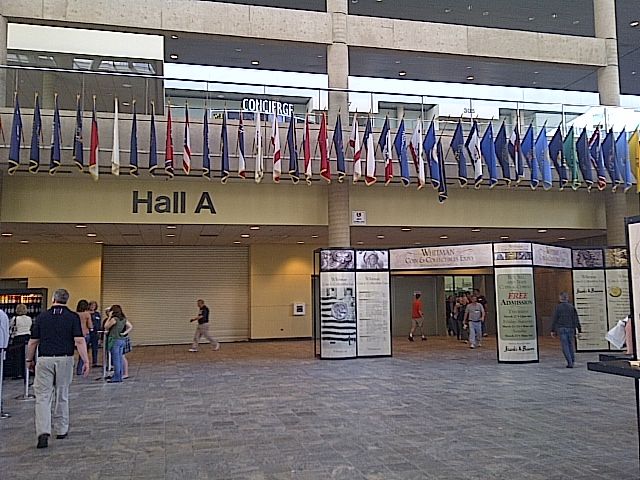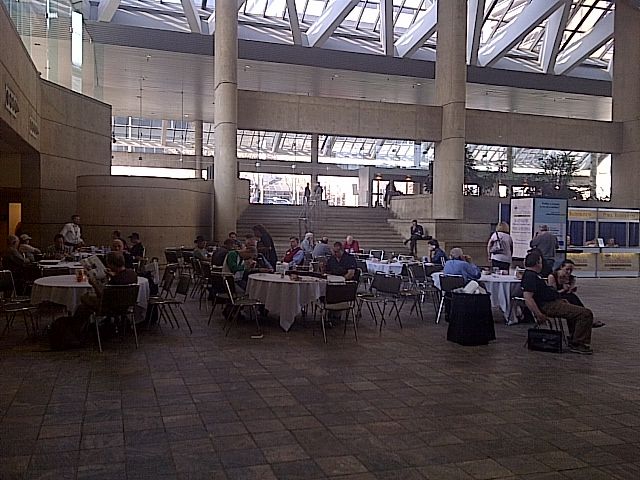 The wonderful Whitman show helpers!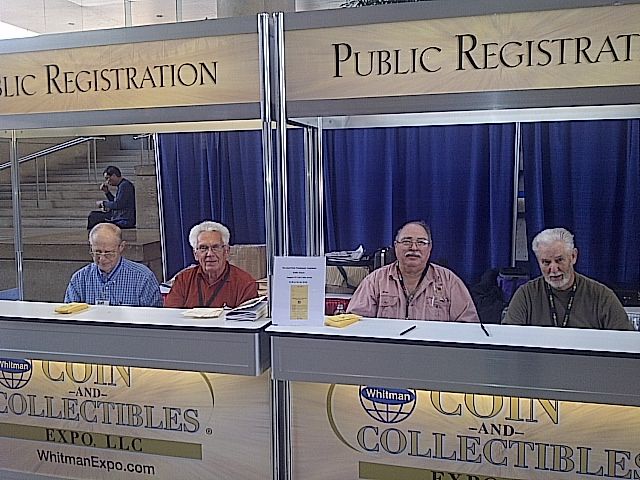 We were on a waiting list to get a better booth location and finally were able to move a little closer to the center of the bourse so we had new neighbors, including a very pleasant surprise - Matt/BillyGoatsGruff who works for Pinnacle was right behind us! We had a good time throughout the show bantering back and forth and shooting rubber bands (ok, I admit that was only a one-way activity). Unfortunately, I forgot to take his picture!
Mark Feld was Todd's first customer, so of course I had to get the obligatory Feld funny face photo for my report!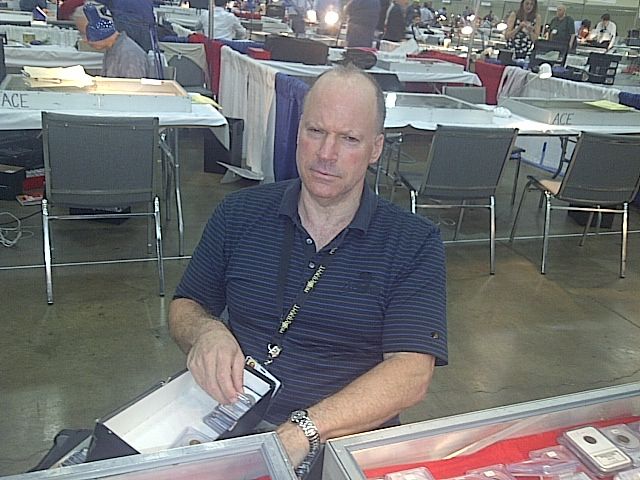 Also, another familiar face (Goldbully) stopped by early to say hi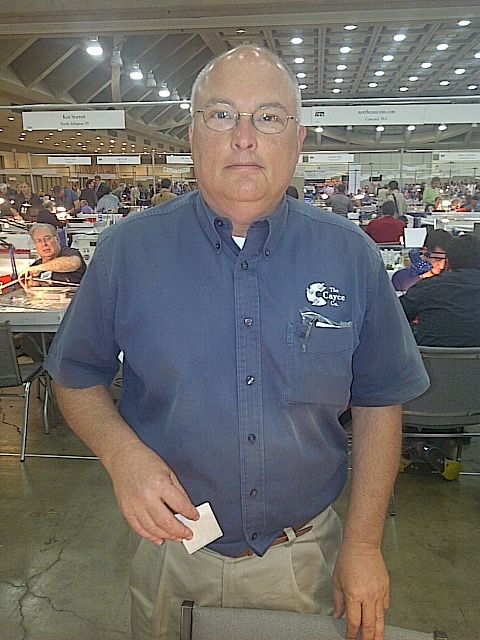 During setup, the show was already beginning to buzz with all the activity that goes with unpacking and organizing a coin booth. The usual early birds were all over the bourse, and I had several dealers bring me some great coins that I bought for my inventory, including a beautiful magenta-toned proof 1866 2 cent piece. I can't wait to see how Todd's image of this beauty comes out. Here's a group of some of my pretty newps.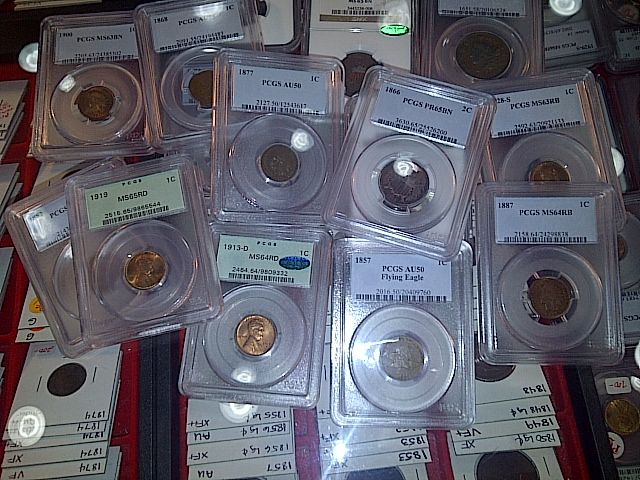 The public was let in around noon, and there was quite a crowd who steadily began streaming in and soon filled up the bourse.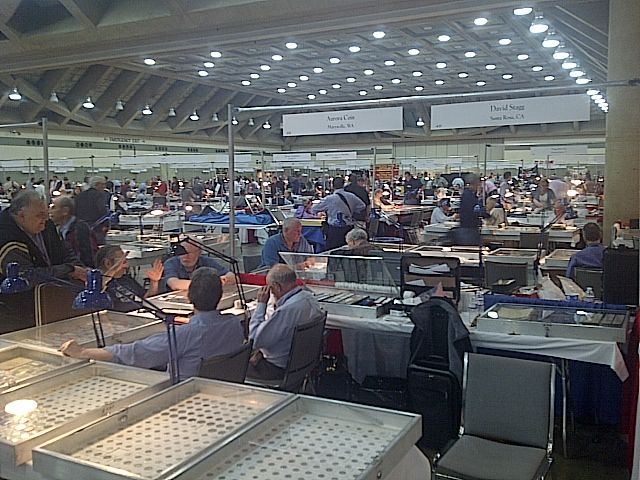 MsMorrisine stopped by and brought me a very nice bottle of Napa cab, for which I was very grateful since I would have had to hunt some down at a local store since I don't usually bring wine with me when I have to fly to a show. He also brought a huge pile of blue PCGS boxes that we gave out.
After the show on Thursday, I met up with a bunch of folks at my favorite chain restaurant PF Changs for drinks and appetizers. (I especially love their dumplings!)
I was in the mood for something sweet, so I asked the bartender to make me what I call a "foo foo drink." She created this wonderful blue rum-filled concoction called a "Poolside." That's the kind of drink that could be dangerous as it goes down so smooth and then kicks you in the butt before you know it!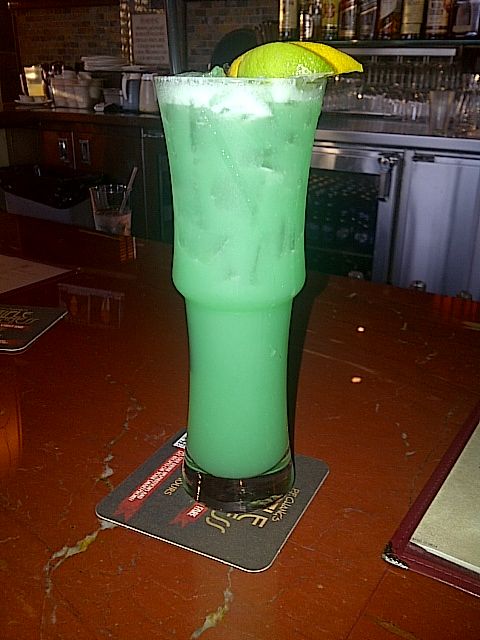 We then headed over to Da Mimmo's Italian restaurant for dinner where we met up with even more folks.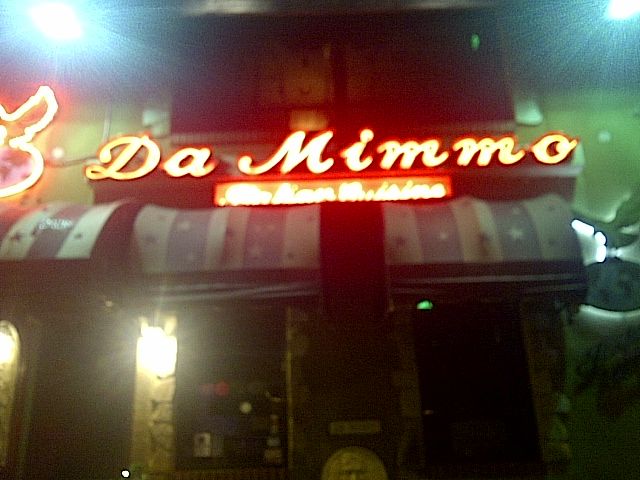 Rick Snow, me, Brian Wagner, Neil (Rick's FBI agent friend) and Steve (another friend of Rick's)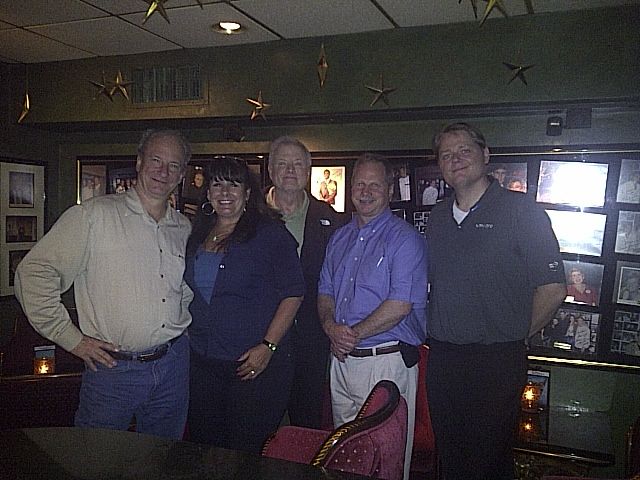 Me and Neil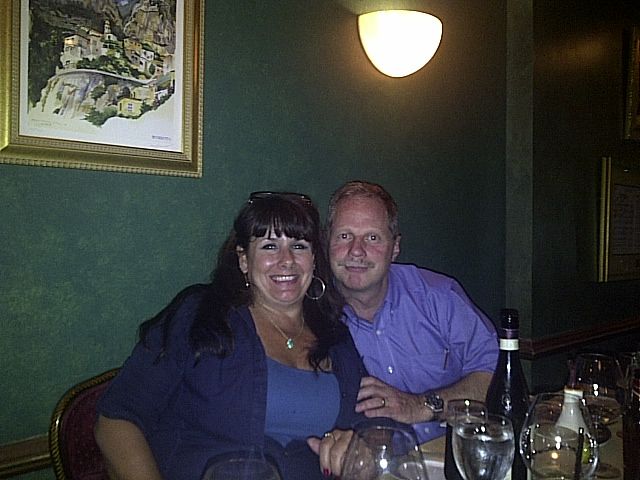 Now let me just say that this place is a little pricey but I'd count it as one of my top 5 restaurants of all time, and probably in my top 2 Italian restaurants of all time. Every dish was extremely tasty, the staff was over-the-top helpful, and the wine was superb!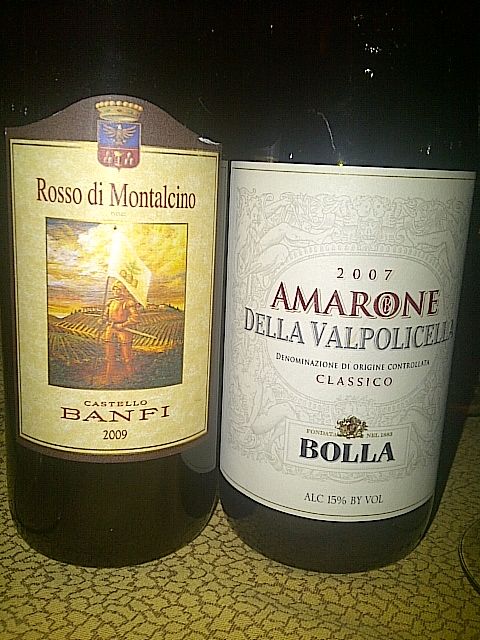 I loved their fancy personalized plates!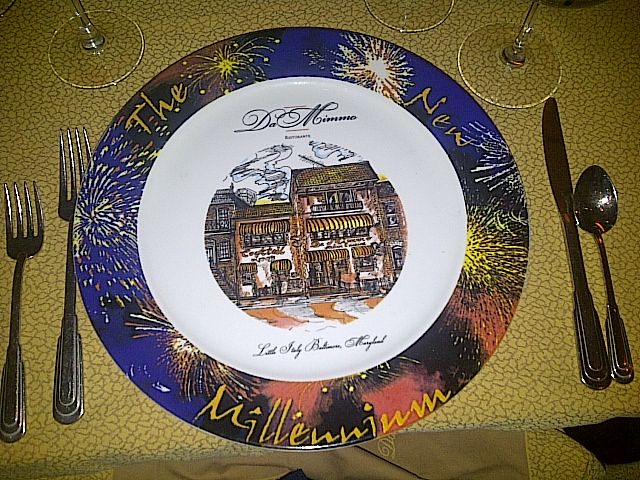 This oyster appetizer actually had a live little fish floating around in the glass below the oysters!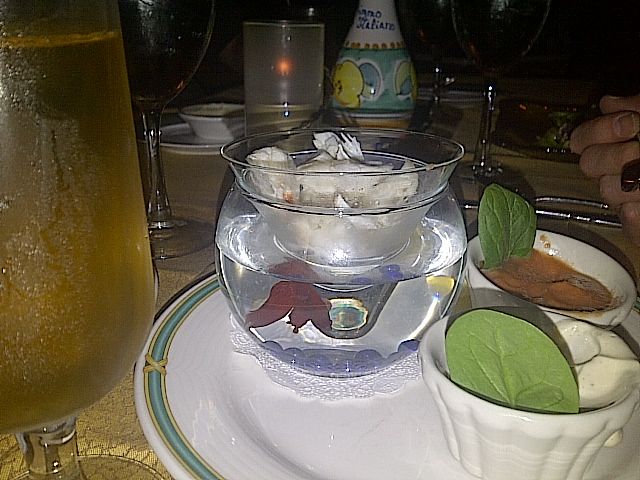 You can never go wrong with Silver Patron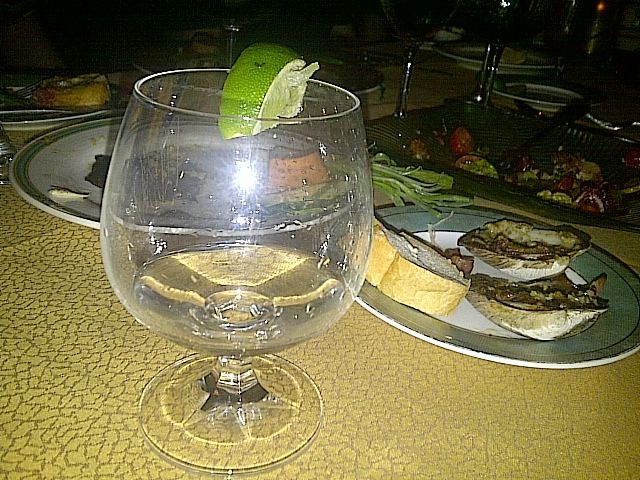 I had the most yummy lobster dish I've ever eaten- it was served in a burgundy wine/garlic cream sauce.
And their lamb was so huge (25 oz. I think) that even split in half each piece was more than sufficient.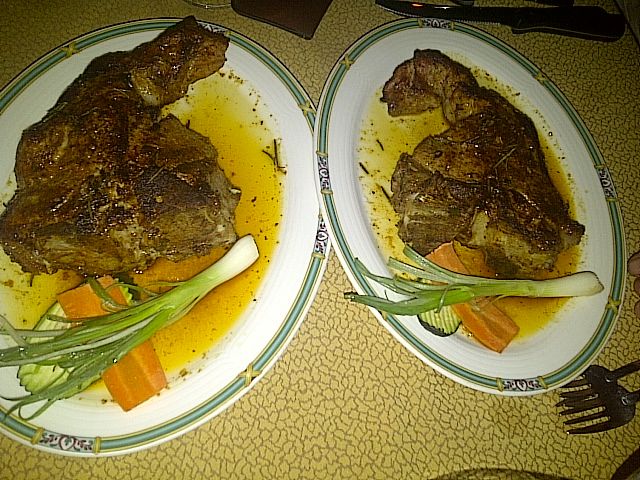 Oh, and did I mention their garlic bread? It was the BEST garlic bread on the planet – just ask anyone who's tasted it!!!
The atmosphere was also very nice since the room we were in only had about 10 tables – there were even a couple other groups of coin dealers having dinner.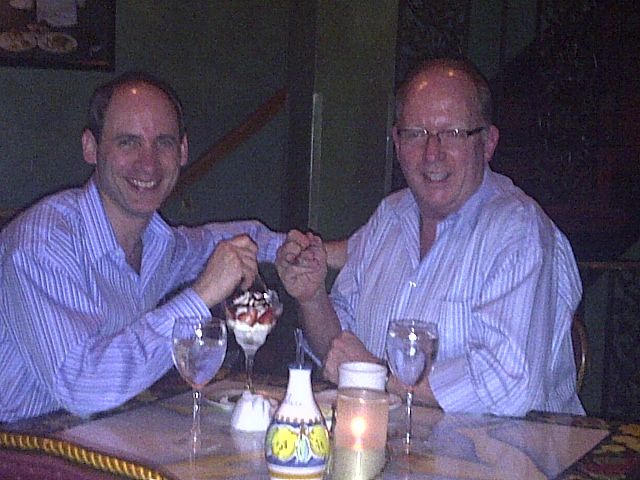 And the walls were covered with photographs of famous people who had eaten there over the years.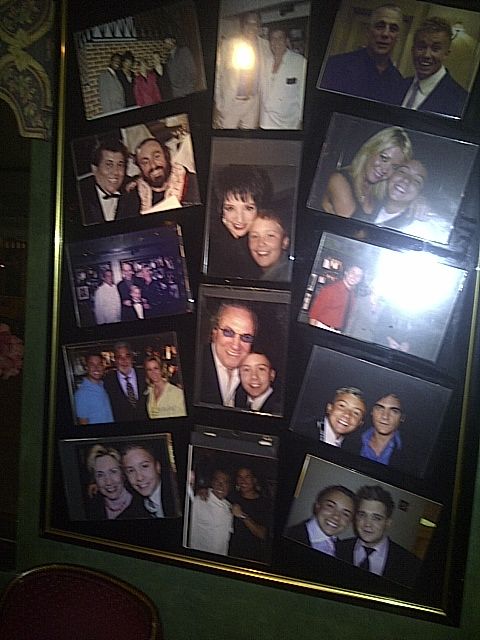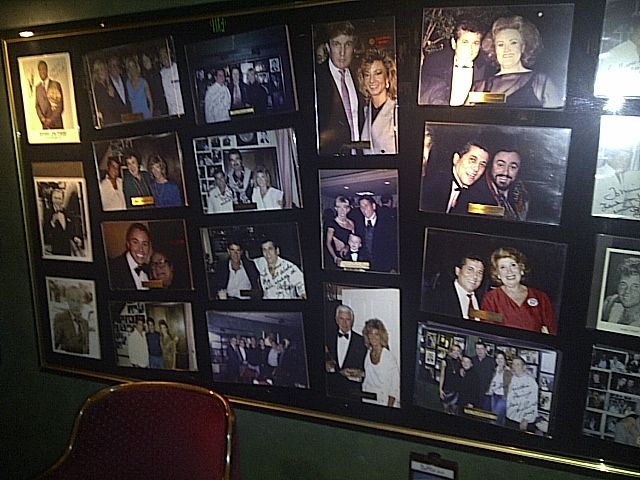 So if you ever want to know how to find a good place to eat after a coin show, just ask a coin dealer!
After dinner we all went to our now familiar dueling piano bar – Howl at the Moon in the Power Plant district.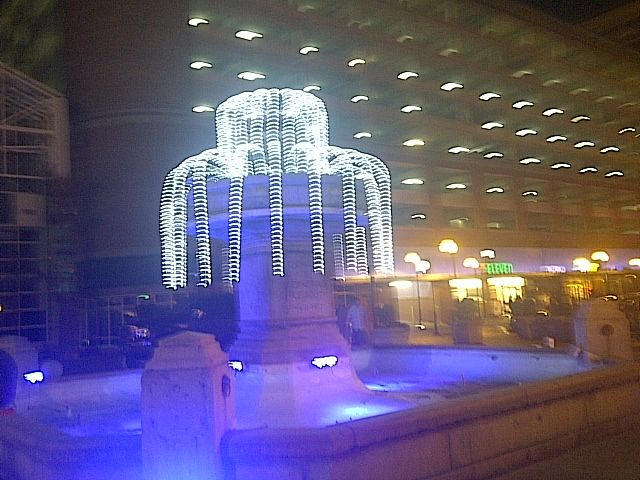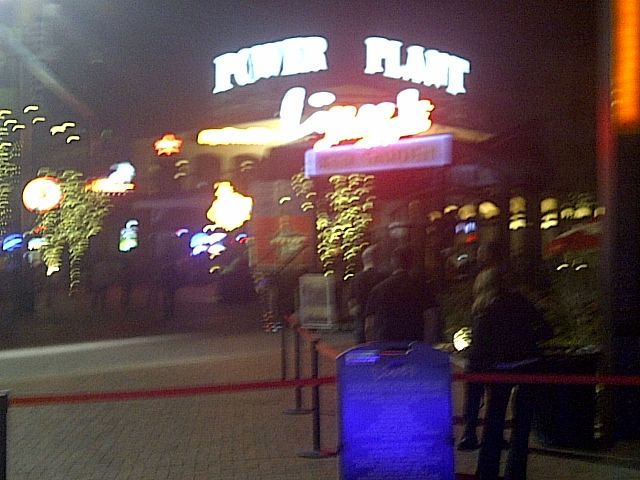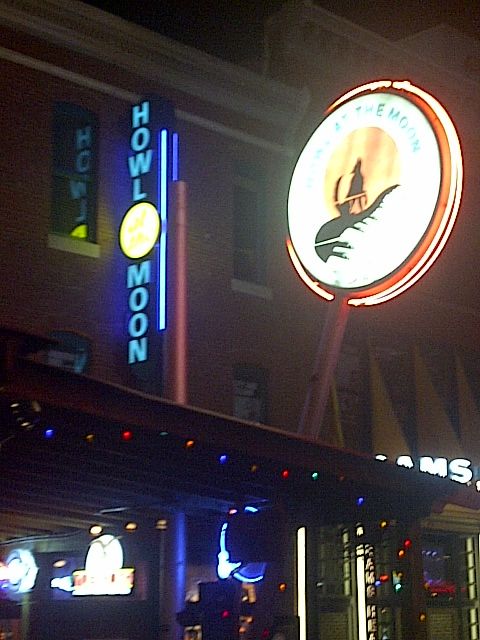 Once again, we had a ton of fun – that place is such a hoot! The same guys who played when we were there last November were there again. They have a lot of personality and really know how to engage the audience.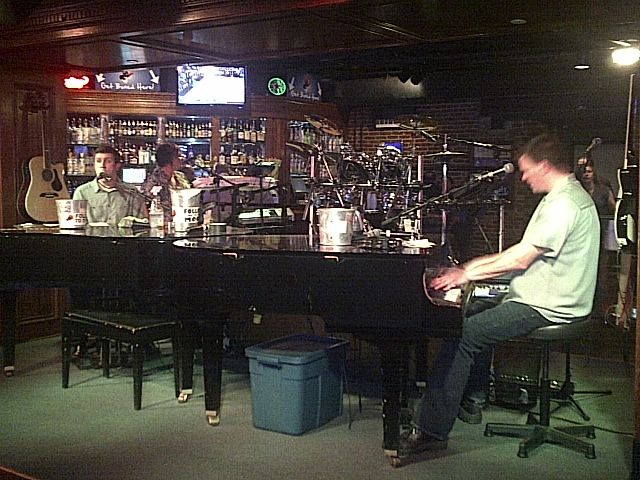 The "top that dollar" message board with my typical message
Souvenir tee-shirt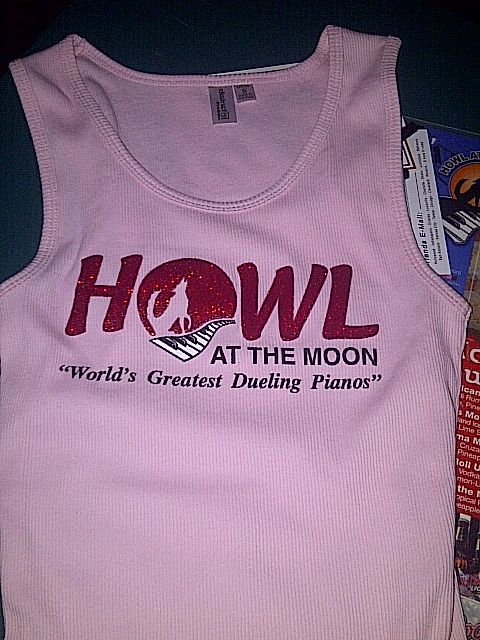 Charmy Harker - The Penny Lady®
President of Women in Numismatics
ThePennyLady.com