Home
›
Trading Cards & Memorabilia Forum
Pele rookie card discussion
eagles33
Posts: 2,660
✭✭✭
There was a good a thread about what Cassius Clays rookie card is so I thought I would follow up with a Pele discussion. I really don't know much about his cards so I'm hoping some soccer experts will chime in. This info is just from ebay and the pop report so don't take it as 100 percent fact.
1958-59 Balas Idolos
This is another card issued in Brazil. It is small and on thin stock similar to the Titulares. It is also very rare. I have only seen 1 ever sell on eBay. The set sold for 950. Also beware of this card with a blank back. The blank backs are fakes.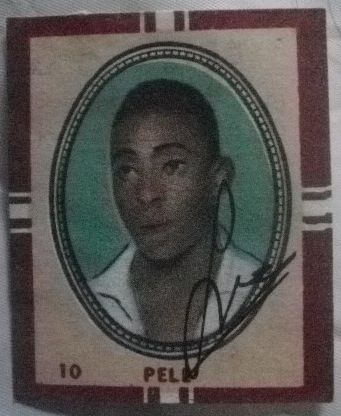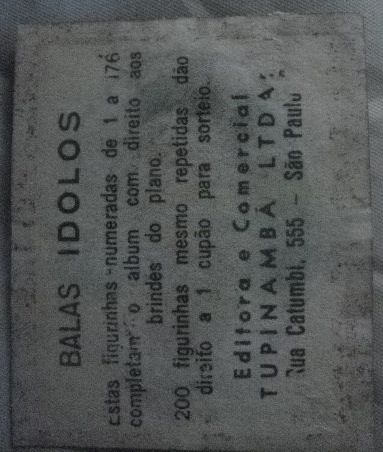 1958 Alifabolaget. This is my pick I think. Its the close to a mini version of a traditional card and psa does slab it. It has good color and a pretty clear picture on the card for an odd ball item from 58. The ones on ebay usually have ridiculous BIN so I'm not sure what it usually sells for.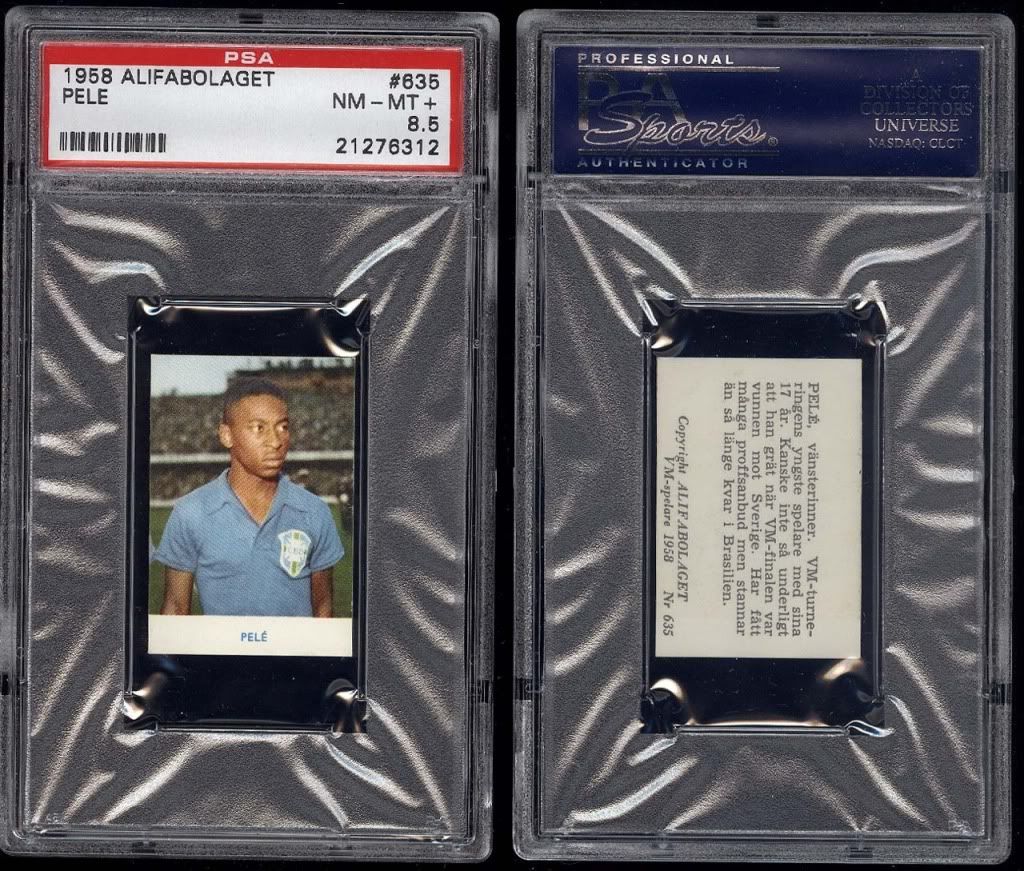 1958 Swedish Rekord- this is a hand cut card from some sweedish magazine. Its not common but its the least rare of any of the cards from 58. I'm not a huge fan of hand cut cards especially if there are other options produced the same year. Psa does slab this and the panel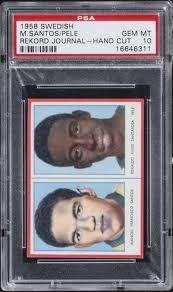 1958-59 Editora Aquarela - psa has started grading these. they were produced in brazil and are pretty similar to a traditional trading card. There are 24 cards in the set and was issued in perforated sheets meant to be stuck into an album. Apparently there are 2 versions. A first pressing with black numbers and a second pressing with blue numbers. The black is supposed to be more scarce. Be careful of reprints of this set. They were reproduced in the 70s. The cards have additional writing on the backs
Original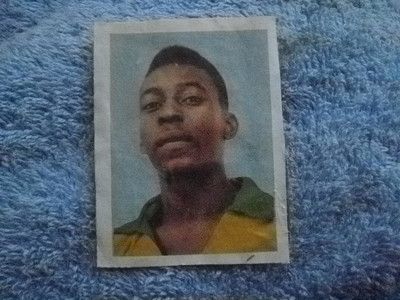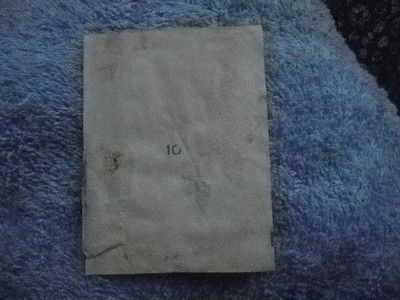 Reprinted uncut sheet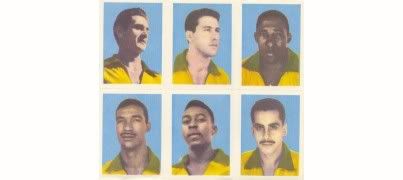 Reprint back
1957-58 Titulares (or 1958 AVE LTDA) - this is a good looking card IMO. Psa has started to grade this set. They are mislabeling them as handcut though. The following info was from an ebay listing... part of a 180-card soccer set issued in Brazil. 179 cards in total as #139 was not issued with the set and the set is considered complete without it, similar to the 1933 Goudey baseball set and Napoleon Lajoie). The set includes two cards of Garrincha, Gilmar, D. Santos, N. Santos, Pepe, Didi, and the rest of the World Champion 1958 Brazil World Cup team, plus two team cards with Pele in them.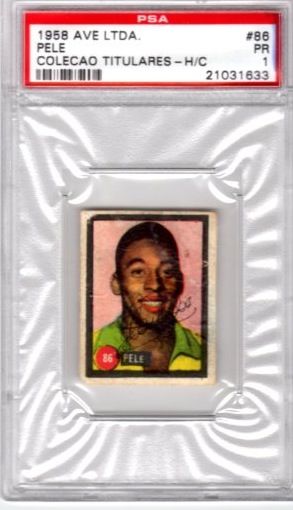 1958-59 Edizioni V.A.V. Figurine Calicio - I know very little about this one. I just saw it on ebay and it sold for 550 bucks. Its blank back. It was issued out of italy. Psa also has started grading these.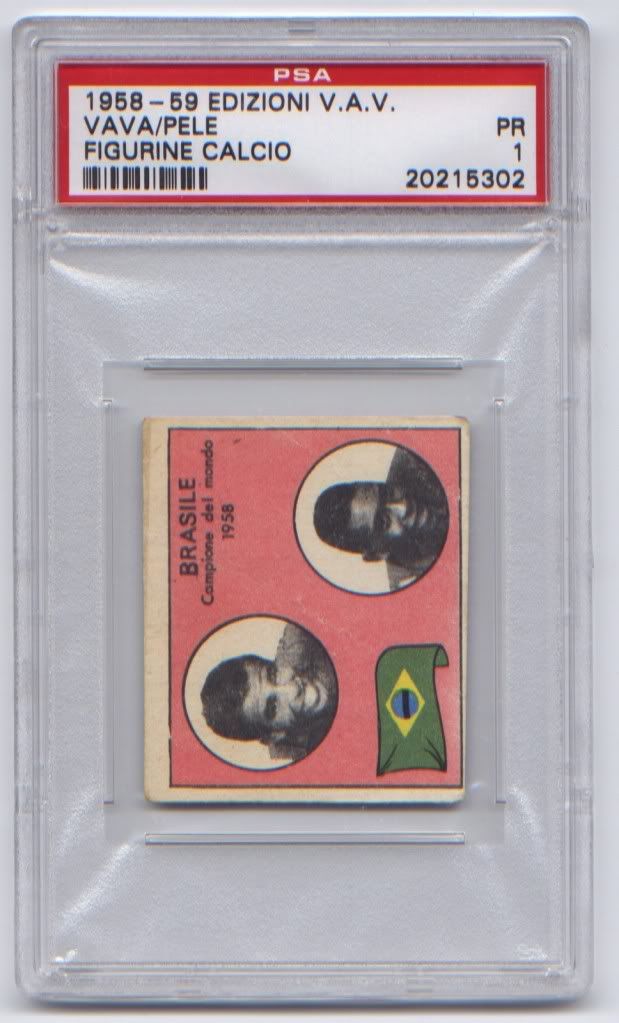 1958-59 Quigol - this also produced in Brazil. Its a small color card. This seems to be the most scarce card of everything produced in 58. I have no idea what this would sell for. There is only 1 graded by psa. There has been a bgs 5.5 on ebay for 10k for over a year.
1958-59 Heinerle - This is definitely one of the more popular of his early cards. I think the only thing holding this back is the confusion as to when it was produced.. 58 or 59.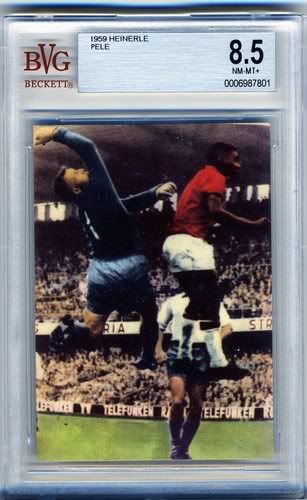 1958 DIARIO DA NOITE CARTAO DA VITORIA CAMPEAO DO MUNDO WORLD CUP
Just added this one to the discussion. It just sold on eBay for $400. This is the first time I have seen or heard of this issue. The seller said it was from Brazil.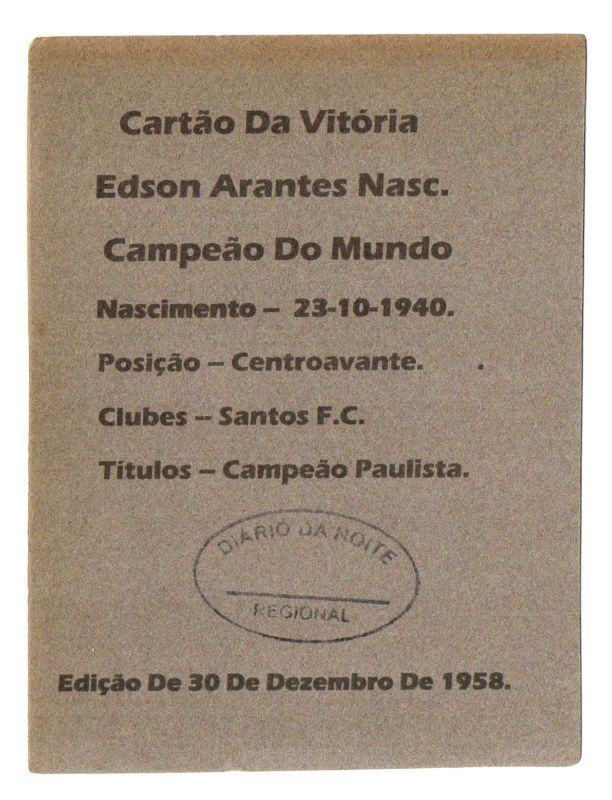 1964 Panini - I guess this would fit the traditional definition of rookie card. This is his first card that is a major release from a major manufacturer. There is also a Valida version of this card I believe. The panini are not common but nowhere near as scarce as the cards from 58.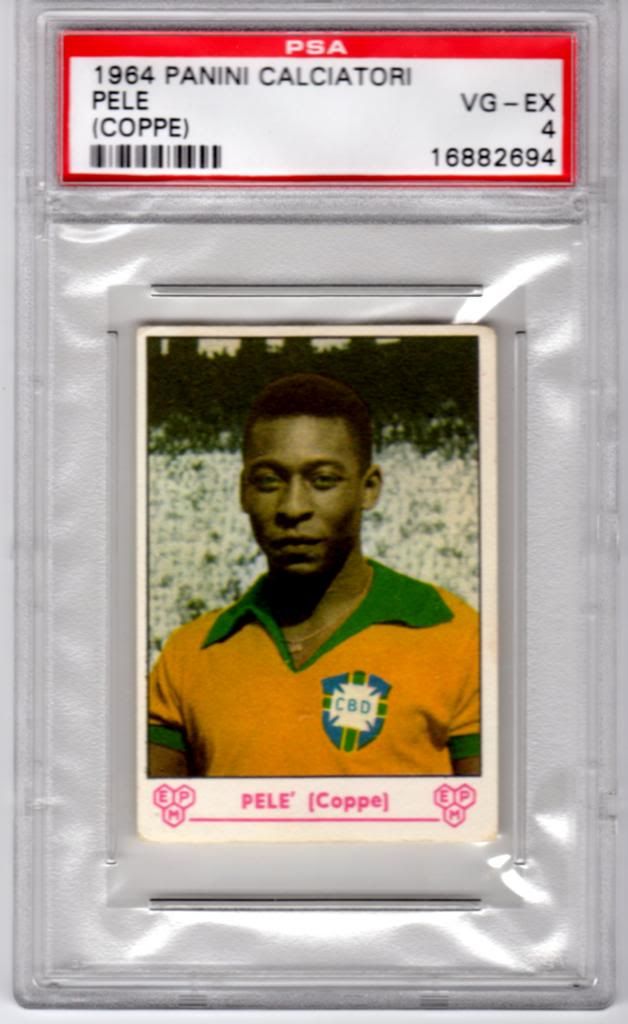 This is all the info I have on these. Would like to hear what anyone else has to offer. This is one of the last big rookie cards I need for my none major sport rookie card collection.