Home
›
U.S. Coin Forum
Charmy's June 2023 LONG BEACH EXPO SHOW REPORT w/lots of Pics!

ThePennyLady
Posts: 4,421
✭✭✭✭✭
Another Long Beach show is in the books! As you all know, the summer shows are usually smaller and less attended than the fall and winter shows, as was the case with this June Long Beach show. It also didn't help that it coincided with the EAC Convention which happened to also be on the west coast in Portland, as well as the ANA Summer Seminar in Colorado Springs. As a result, there were more empty tables at this show than even other June Long Beach shows. That being said, the Expo folks still did a great job getting folks in the door, having some amazing exhibits, and even with a parking glitch which they had no control over (the parking structure closest to the show was bought out by another event and everyone had to park further away), they did their best to make sure things ran as smoothly as possible. I ended up having a very good show, bought a bunch of new Pretty Pennies including two amazingly toned beauties that you are posted further down, and had a ton of fun seeing everyone and of course wining and dining!
What a beautiful sunny day it was as my boothmate Rich and I drove to the convention center!
We arrived at the loading dock early on Wednesday, went inside to register and pick up our ribbons.
Then we waited for them to finish setting up the bourse floor.
By noon there was quite a crowd of dealers waiting to get in at the front door
Set up went smoothly and I was soon scurrying around looking for coins for my customers and my inventory. This is the pile of coins I acquired throughout the show.
And I am so thrilled to have been able to acquire two of the most beautifully toned pennies I've had in a long time! The 1905 actually matched my sparkly fingernail polish, and the 1942 is even the CoinFacts plate coin (of course, they came with pretty hefty price tags too)!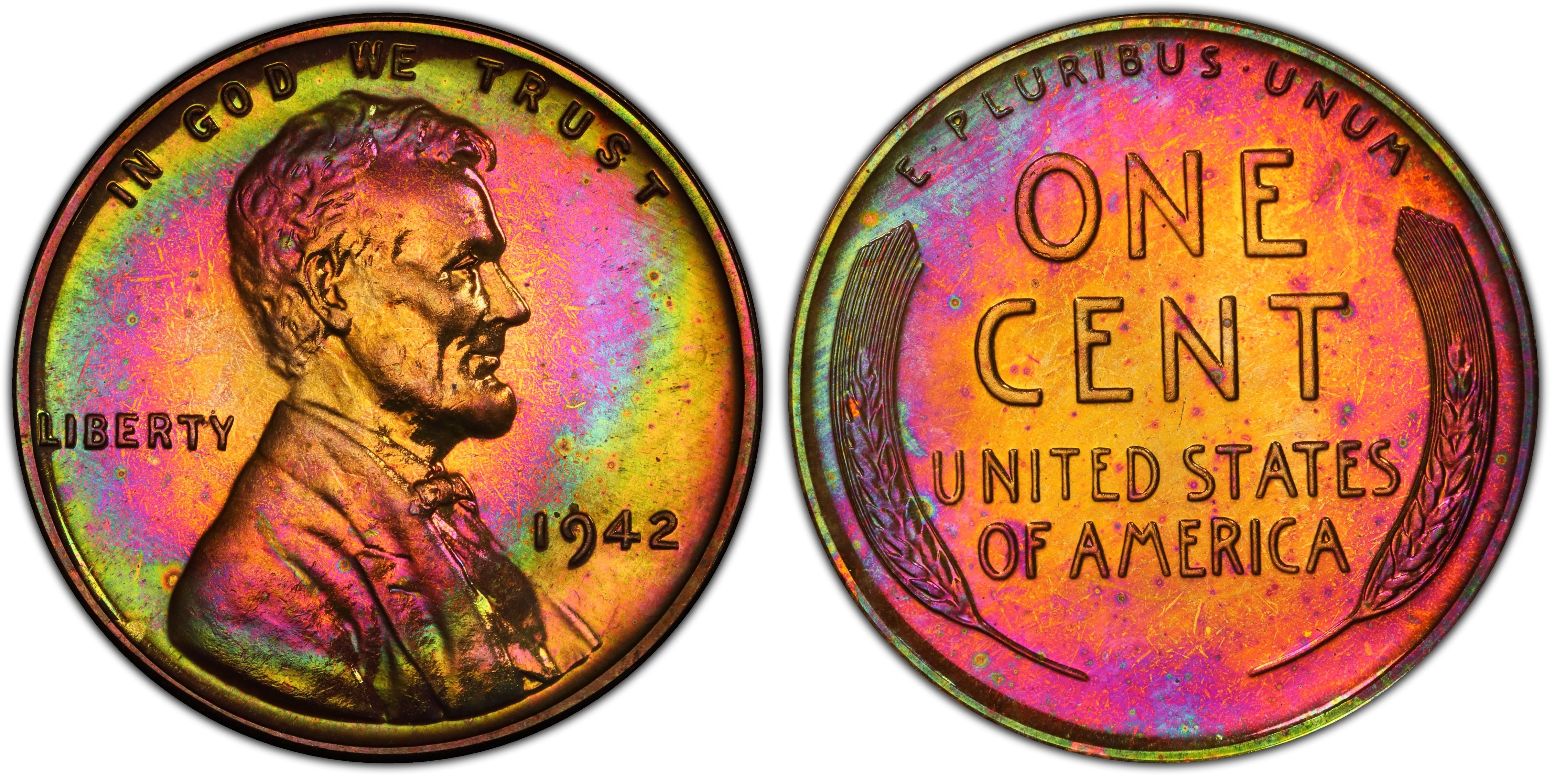 Before we headed out to dinner, we opened up a bottle of Oso Libre Quixotic Estate Cabernet from Paso Robles. I'm a wine club member at Oso Libre and really enjoy this particular cab.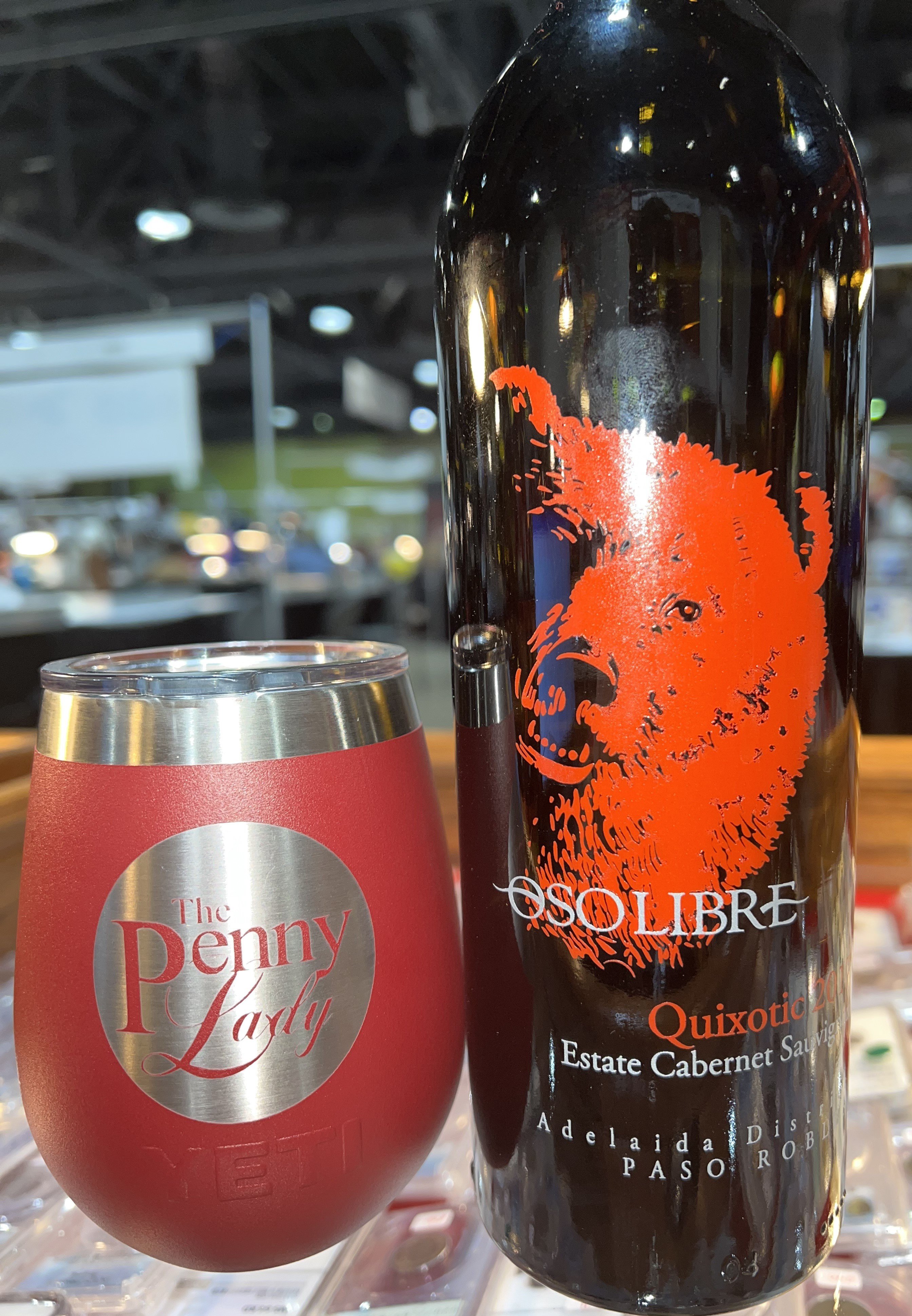 Soon it was time to head out to dinner at our favorite Wednesday night place - a great "locals" seafood place of Pacific Coast Highway in Seal Beach called Captain Jacks Seafood. This place is right on on the channel, is so very charming, has a great atmosphere, and is very popular with local residents.
We arrived a little early so we had some cocktails at the bar while we waited for our table. We chatted with the folks sitting next to us and just enjoyed the wonderful friendly atmosphere.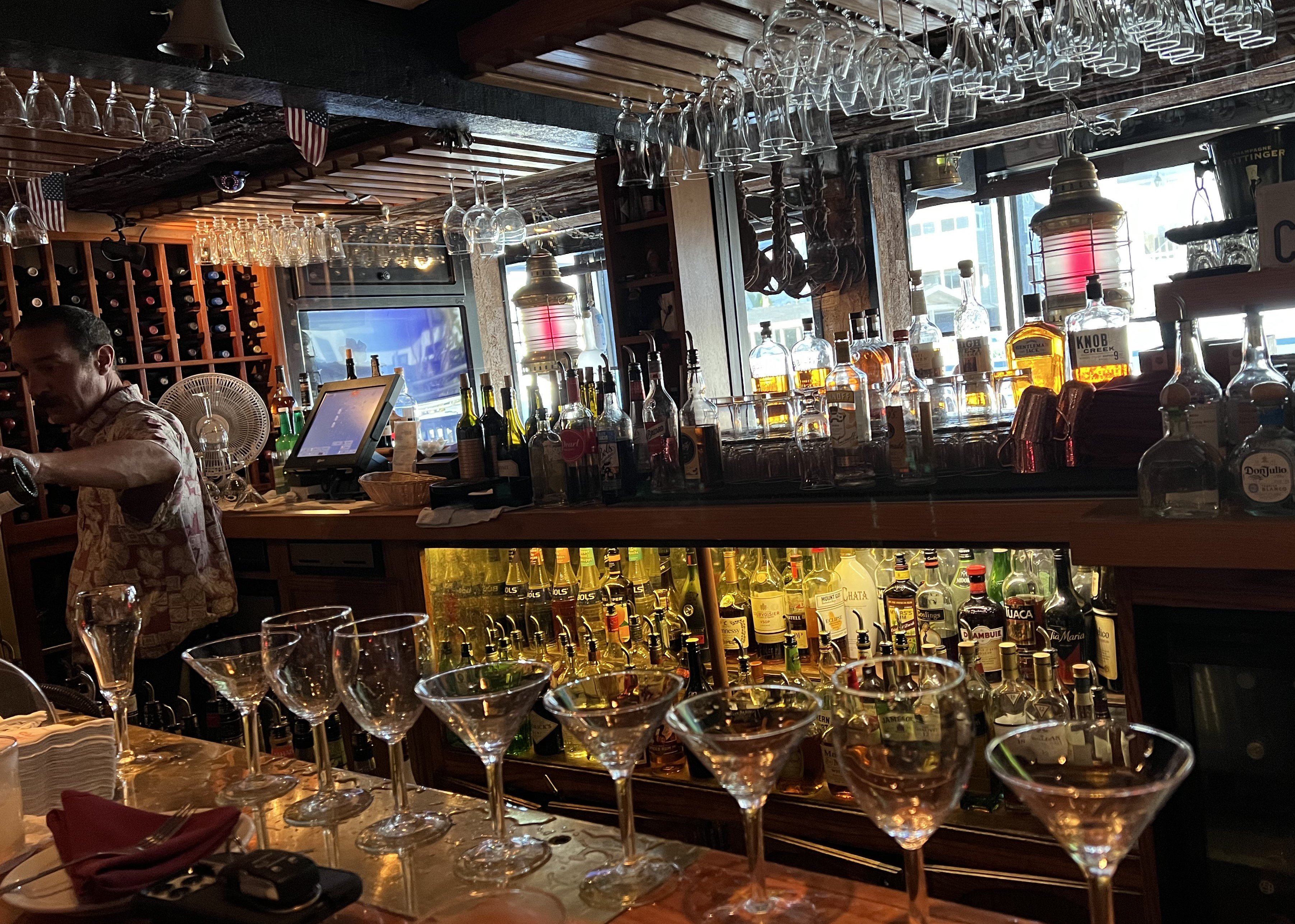 And the food was AMAZING!
That little pile next to the steak is what's left of the lobster tail which was really delicious!

Thursday morning we arrived back at the convention center ready to go!
Me and my fantastic bff boothmate Rich - I've known him for over 20 years and we've been doing local shows together for almost that long. He makes doing the shows even more enjoyable!
I checked the lobby just before opening, and it was great to see so many folks anxiously waiting for the show to open!
I took a few pics around the bourse before the public was let in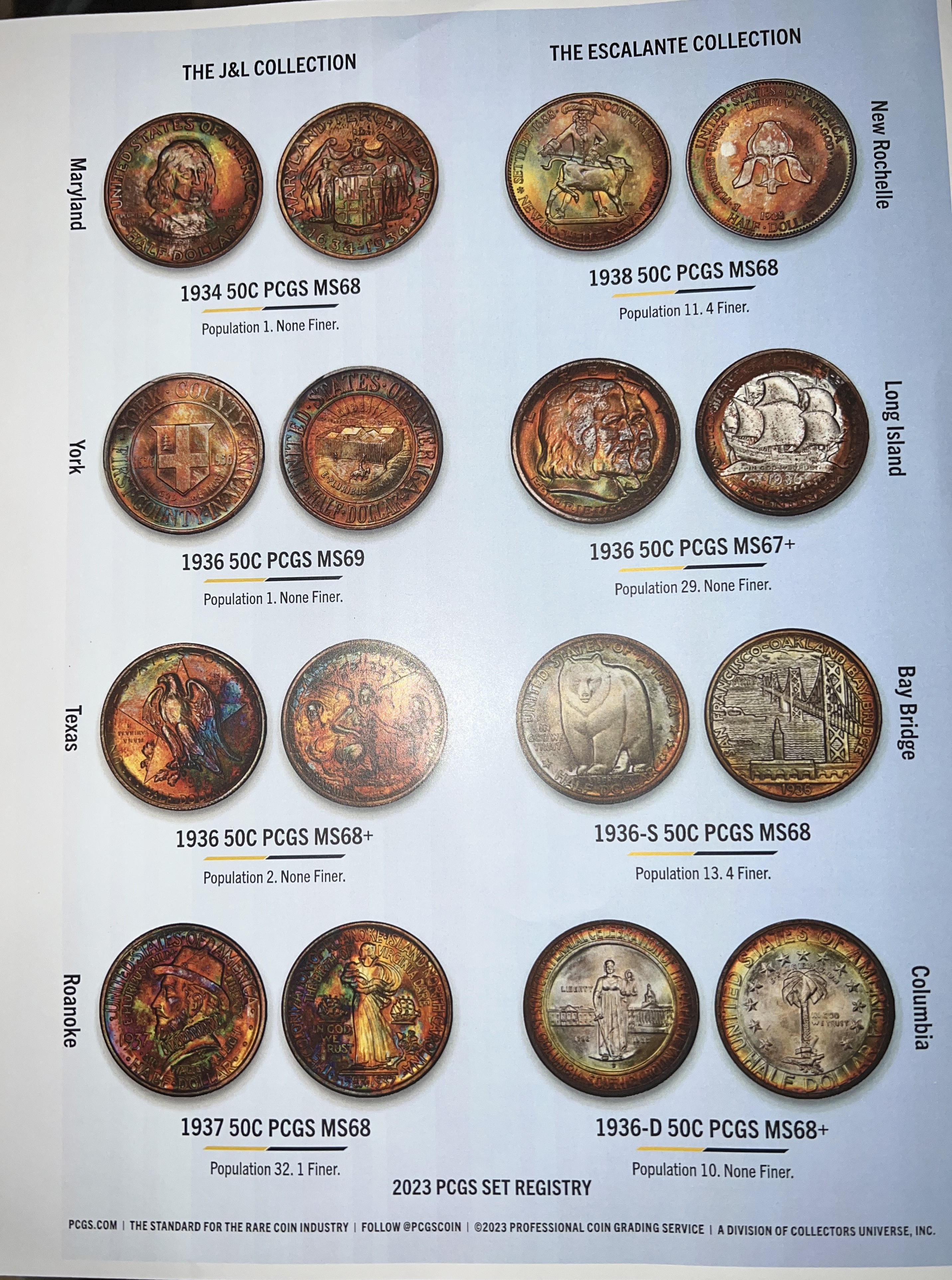 When the doors opened to the public, it didn't take long for me to get really busy - yay!
Soon my wonderful talented webmaster Ryan and his wife stopped by my table to say hi. Ryan set up my website a few years ago and maintains it for me. He does such a fantastic job, is always on top of things, and is the nicest guy. If any of you are in need to a new or upgraded website, I highly recommend Ryan!
Then my good buddy Ron Guth came by to say hi - it's always a pleasure chatting with Ron!
Hardworking vest pocket dealer Eric Lindholm hunts down some beautiful coins and brings me any pennies that he finds
When things finally slowed down a bit, I took a few minutes to see the amazing Central America Ship of Gold display. I remember when it was first displayed at the Long Beach show probably 10 years ago or so, everyone who saw it was in awe. There are so many neat historical things to see and read about. I especially liked seeing the largest surviving gold bar from the California Gold Rush on display! This was taken from a Facebook post by Adam Crum (with his permission):
"A National Treasure! The largest surviving California Gold Rush monetary ingot. Literally a document made of gold mined by the pioneers that came from around the world to San Francisco in the 1850s. The colossal 64 pound Eureka Bar is the single most valuable artifact recovered from the Ship of Gold treasure that sunk in a hurricane in 1857. It is insured for $10,000,000 and you can see this along with many other artifacts in Long Beach, CA. The National Treasures Tour will travel the globe over the coming two years. The brilliant man I am pictured with is Bob Evans, the co-discoverer of what Life Magazine called the 'Greatest Treasure Ever Found.'"
The sports tables and the baseball card submission area was set up not far from the Ship of Gold display, which always looked very busy.
And the PCGS table was also consistently crowded with folks and dealers submitting and/or picking up their coins!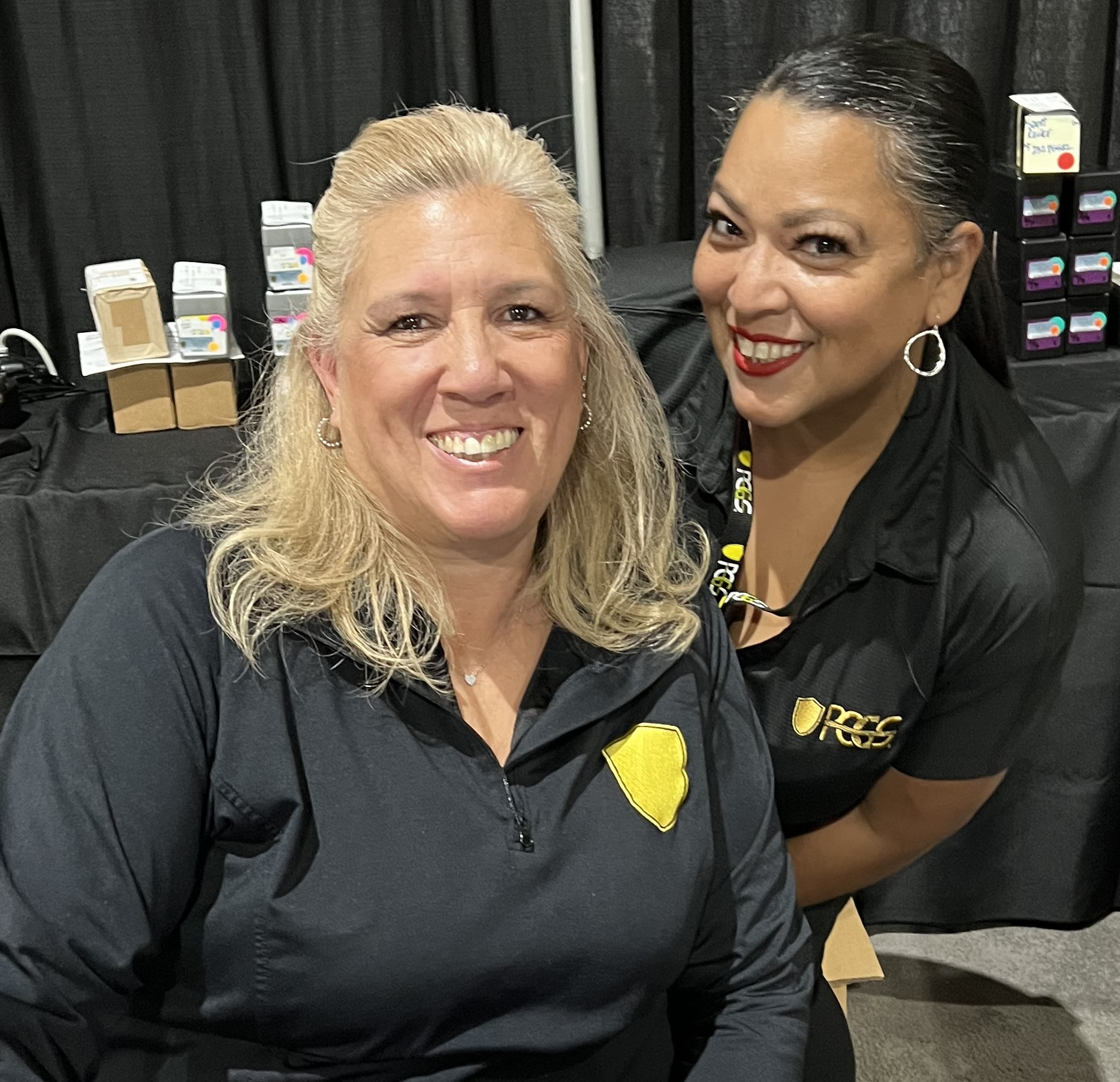 The ANACS table was on the row right behind my table and was also consistently busy. The ANACS guys are super friendly and helpful and often refer their customers with penny questions over to me, for which I am very appreciative (I think I should be put on salary
).
The great folks at GreatCollections were also consistently busy!
James Sego and his helper Gary

Heritage was also quite busy throughout the show.
The hardworking gals at the LB Expos Information Booth
Later in the afternoon, my sweet friend Nara Schuch (John Schuch's daughter-in-law) brought over a very different type of beverage for me to try. It's called Heidrum Sparkling Mead. It was very tasty, had sort of a honey beer flavor.
As nice as the mead was and I was tickled to try something different, I have to say that I still prefer my wonderfully magical wine! So we opened one of the most smooth and velvety wines I've had - Caymus Cabernet Sauvignons (I brought the 2020, but the 2018 is a super amazing wine but also 3 times the price!).
Even though PF Changs is a chain restaurant, we all really love their food and they are located just across the street from the convention center right next to the harbor, so that's where we ended up Thursday night - with Rick Snow and his son Kenny.
Friday was much slower than Thursday, but I still had some good sales and a few more purchases and stayed busy most of the day. Later I was out and about and took some more photos around the bourse floor.
Curt Mease/PCGS had more interesting old PCGS items on display in his case
The folks in the booth across from us sell a lot of different types of bullion, including copper. They had these really cool little solid copper dice, so I bought a few pairs. I liked them so much that I ordered a batch that will have "The Penny Lady" imprinted around the single dot die.
Friday afternoon we opened a new type of wine that I hadn't tried before but came highly recommended. It was Napa Joseph Phelps cab and was delicious - not quite as good as the Caymus, but would have gone very well with a nice steak.
After the show on Friday, we headed to our usual Friday night dinner spot, King's Fish House. Since it was just the two of us, Rich and I just had cocktails and dinner at the bar. It was quite charming and nice. Their macadamia nut crusted halibut is still to die for!
When we left the restaurant it was still light outside - and such a beautiful night!
Saturday was the usual slow business-wise, but we were on the kids' Pirate treasure trivia hunt trail so we kept quite busy most of the day talking to kids (and even a couple of big kids) about their trivia question and handing out pennies.
Time flew by those few days and soon it was time to pack up our booth and head out. When I look at what I have to pack up, compared to other boothholders, like Heritage, I am grateful that I don't have to deal with the amount of inventory and booth material as companies like Heritage does!
So we loaded our cart, packed up the car and headed home. Since my hubby is on a long road trip travelling across the country and back with a childhood friend visiting several of their high school friends who have moved all over the country, as well as trying to visit as many national parks as they can, Penny was happy to have a human to harass!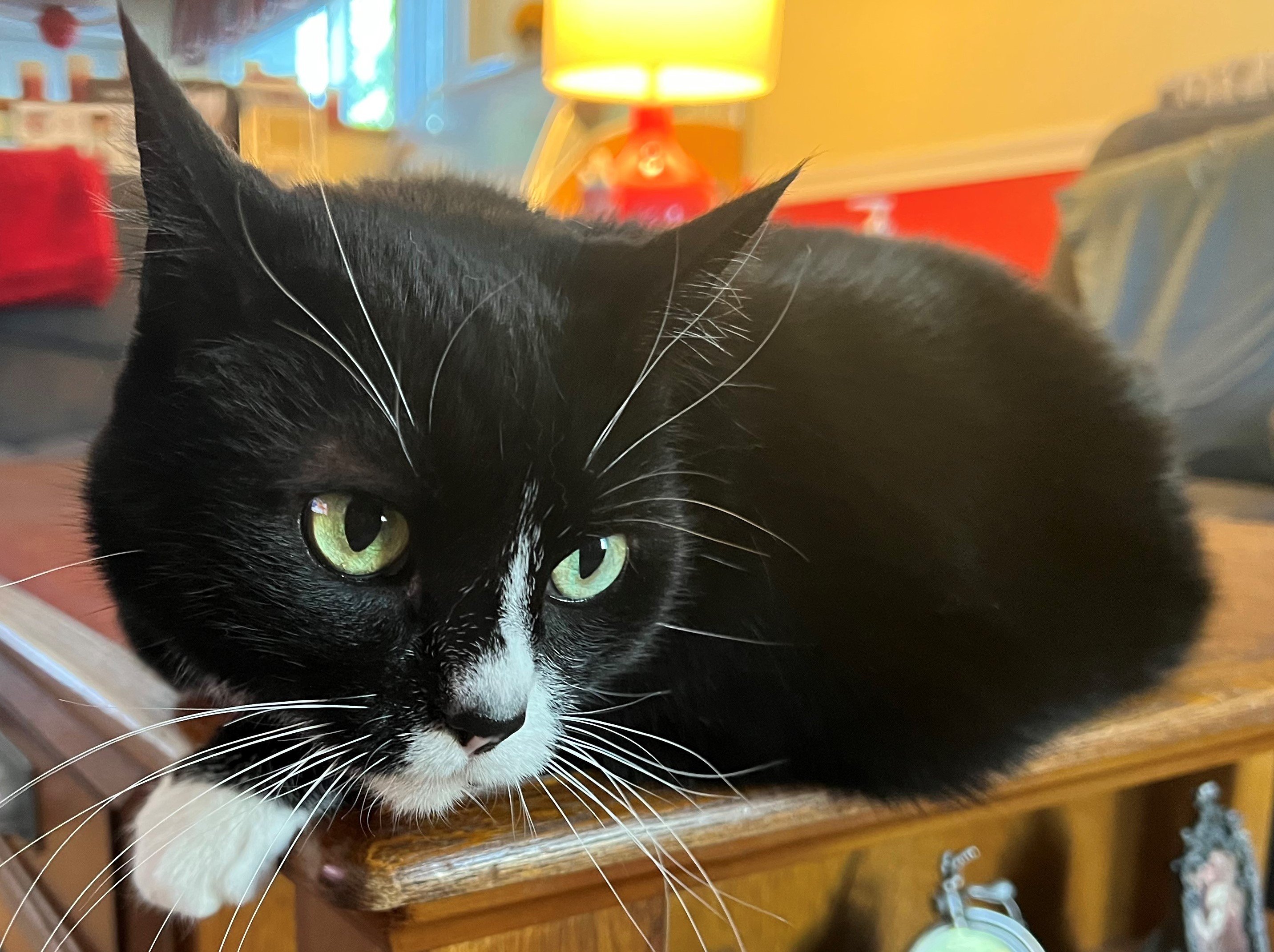 All in all it was a very good show, especially buying-wise for me. As I mentioned, I really enjoy participating in the Long Beach show partly because it's in sunny Southern California and easy for me to get to, but mostly because I have a lot of friends and regular customers who stop by to see me. Pennies are still very popular and the penny market is very strong, for which I am grateful.
So after 4 busy days, when I got home and put everything away, I grabbed a cool delicious glass of Justin Viognier, turned on the tunes and enjoyed the sun setting on the porch - pure heaven!
Next up: The Coinarama show in San Diego the end of July, followed by the ANA in Pittsburgh!
Charmy HarkerThe Penny Lady®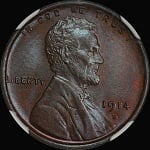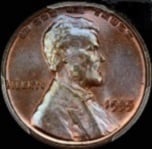 Leave a Comment