Home
›
U.S. Coin Forum
1818 Bust Half... a Key Feature Overlooked
jacrispies
Posts: 518
✭✭✭✭
I was at the TNA show on Friday, waiting in the line as they were first allowing people through the doors. I was with my two good friends, not coin collectors, but buddies from school that were curious about the coin business. Going into the show, I was without a specific goal. I simply wanted to buy all the deals available and possibly add a bust half to my collection.
I was pleasantly surprised how many bust halves were in stock at the show overall. Countless raw halves, ranging in grades from Good to BU. I checked most of them for rare die marriages by memory, edge lettering errors, dentil tracks, and anything that would make a coin unique and worth buying at a higher retail price.
Passing through the tables without buying a single bust half, I found a dealer who had all raw coins, including a case of nicer grade Capped Bust half dollars. Right away, I knew I was going to be there for a while, so I set my backpack down, straightened my tie, and sat down in the chair directly in front of the case. After sifting through a handful of choice halves, I set aside two coins to make a deal on. The first was an 1818 O-107 in mid AU dipped that had bright surfaces, a slight obverse retone, and an overlooked feature that I had briefly noticed. The second was an 1826 in AU-50 that had jaw-dropping surfaces and beautiful colors. I asked what he could do for the pair, and he named a 4 figure price, cutting $20 off the sticker price. Knowing that was too much, I set aside the lovely 1826, and asked if he could knock $20 off the sticker price of the 1818. He agreed, I paid him his dues, and was the proud owner of this coin.
What the seller did not observe was the 1818 had doubled edge lettering, crystal clear as day! Me, a sucker for early mint errors, could not pass up the deal, even if I paid a little more than I should have. For all the serious bust half collectors out there, always check the third side of the coin! This particular example also has crisp clashmarks, from Ear Bars to the ERTY clash underneath the eagle's right wing!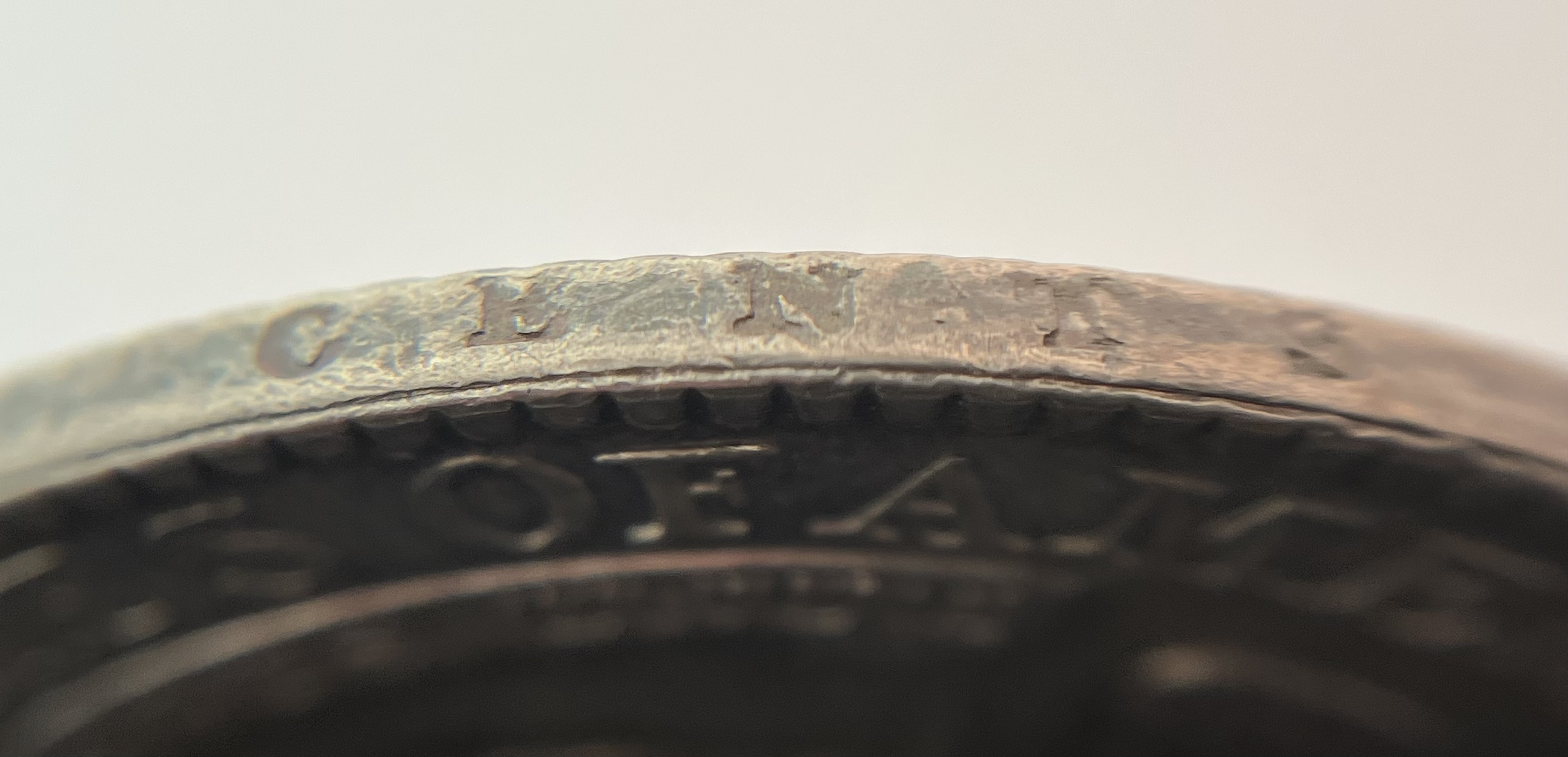 "For the wages of sin is death, but the free gift of God is eternal life in Christ Jesus our Lord" Romans 6:23. Young fellow suffering from Bust Half fever.
Leave a Comment