Home
›
U.S. Coin Forum
C.F. Kleinsteuber tokens, a brief history.

DCW
Posts: 6,752
✭✭✭✭✭
C.F. Kleinsteuber was a machinist and engraver who had a Machine Shop in Milwaukee, Wisconsin during the Civil War and the years that followed. The original location was 24 Tamarack St.
There are two beautiful storecards produced for this establishment, both bearing the proprietor's likeness. The endearing, honest looking man with a long beard is C.F. Kleinsteuber himself. The die work is that of Johann Marr, perhaps the leading die sinker in Wisconsin at the time. He too had a righteous beard.

It has been suggested that Kleinsteuber's shop was used to produce this token along with many of Marr's creations.
1863 Chas. Kleinsteuber, Milwaukee, WI. Fuld-WI510V-1a. Copper. NGC MS66BN


In 1867, he reworked the obverse die by changing the date and made a new reverse die to reflect the move to a different address, 318 State St.
1867 Chas. Kleinsteuber, Milwaukee, WI, Rulau-WI-MI-25A. Silvered white metal. NGC MS62.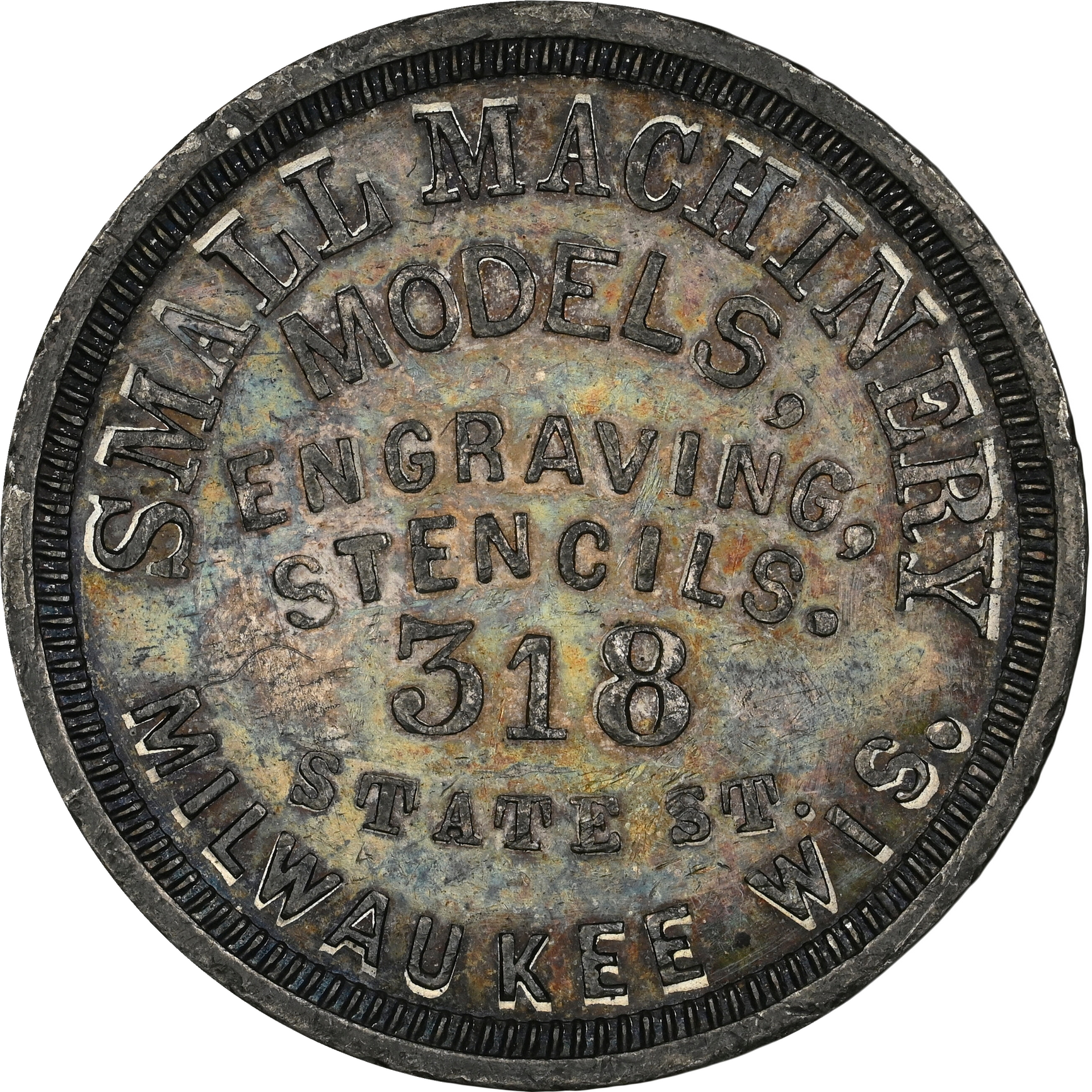 The shop at 318 State St is best known as the location that the typewriter was invented by Christopher Latham Sholes.


The 1863 piece is listed as R4, but still rather hard to find in uncirculated condition. The 1867 variety, I have found, is alot rarer.
The above two tokens are mine, but I'll show you a third variety that just blows my mind. This one is from Steve Hayden's archives and is a rare (probably unique) double struck brockage, with 90 degree rotation between strikes:
1863. Chas. Kleinsteuber, Milwaukee,
WI. Fuld WI510 V-2a

From the Steve Tanenbaum, Bob Kraft, Rich Hartzog, Doug Watson and George Fuld collections.
Anyone that owns this and wants to sell it to me reach out.
* @davebe need not apply *
Thanks for reading.
Dead Cat Waltz Exonumia
"Coin collecting for outcasts..."
Leave a Comment