Home
›
U.S. Coin Forum
Double Struck Bust Half or Clever Fabrication?
jacrispies
Posts: 520
✭✭✭✭
This is an interesting coin. Supposedly a double strike with the first off center, this half has a row of dentil tracks displayed across Miss Liberty. It is bent to a degree and has what looks to be hammer marks on the eagle's shield.
I have concerns that this error is PMD, but I would like to get a few more opinions. I can provide more photos or my thoughts if they are wanted.
All opinions welcome, and thanks for your time!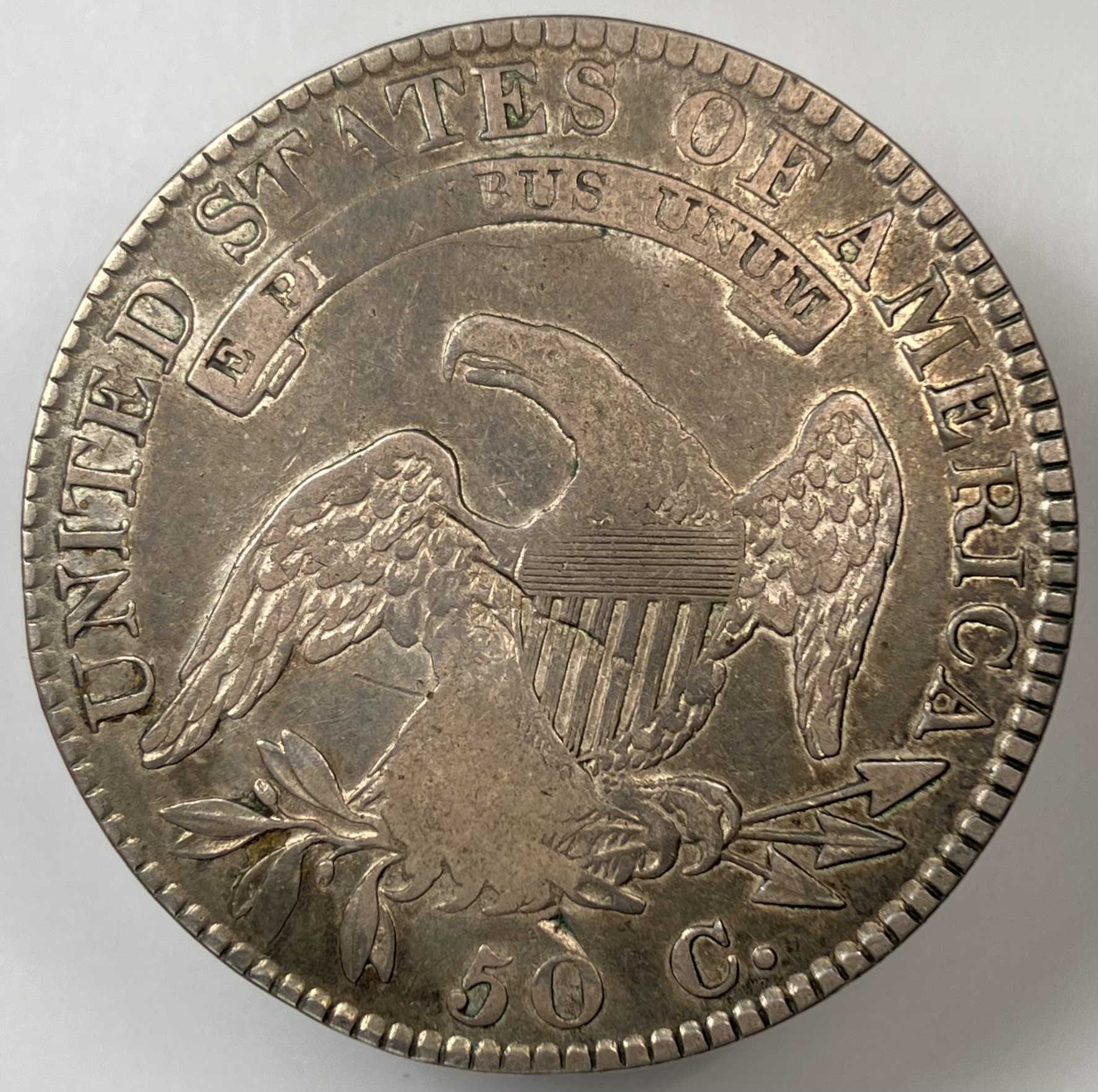 "For the wages of sin is death, but the free gift of God is eternal life in Christ Jesus our Lord" Romans 6:23. Young fellow suffering from Bust Half fever.
Leave a Comment