Home
›
U.S. Coin Forum
1939 Mercury Dime - Dream Coin Acquisition???
keyman64
Posts: 15,395
✭✭✭✭✭
So, the thread asking what your dream coins are got me thinking. There are many great and obvious answers in that thread. I mentioned the J-1776 along with another 100+ coins. But then I thought a little more. I may have acquired one of my dream coins this week! Is this on par with the J-1776? HA HA HA HA HA HA HA HA HA HA...no.
I am always working on high grade Mercury Dimes in one way or another. I try to find really nicely toned examples when I can. Not long ago, a forum member decided to change the focus of his collection. I was late to the party to find out. At that moment, I reached out to him and acquired seven coins directly. The holy grail of his collection was already gone. I chased it as it changed hands a couple of times over a couple weeks...keeping the USPS in business. As you chase things, prices tend to go up and it is frequently ill-advised.
In this case, I knew it would be a highlight of my collection. After studying coin facts and auction results, it is easy to see that this coin stands well above all other 1939 Philly Examples in the toning department. It is also more impressive than many of the high grade 1939-D toners, although not all. For most other dates, it also stands above. It also doesn't hurt that this coin is MS68.
So, coming back to the dream coin thread, does this qualify, within the Late Date Set of Mercury Dimes (1934-1945) when toning is considered? I think it does and I consider this a dream coin acquired. Ever since I first learned of this coin years ago from it's previous long-term owner, I knew I wanted it. I am convinced I won't have to look for any more 1939 Philly examples. And yes, this coin has been shared on the forums a few times by it's previous long-term owner. But, never by me. This is my proud moment.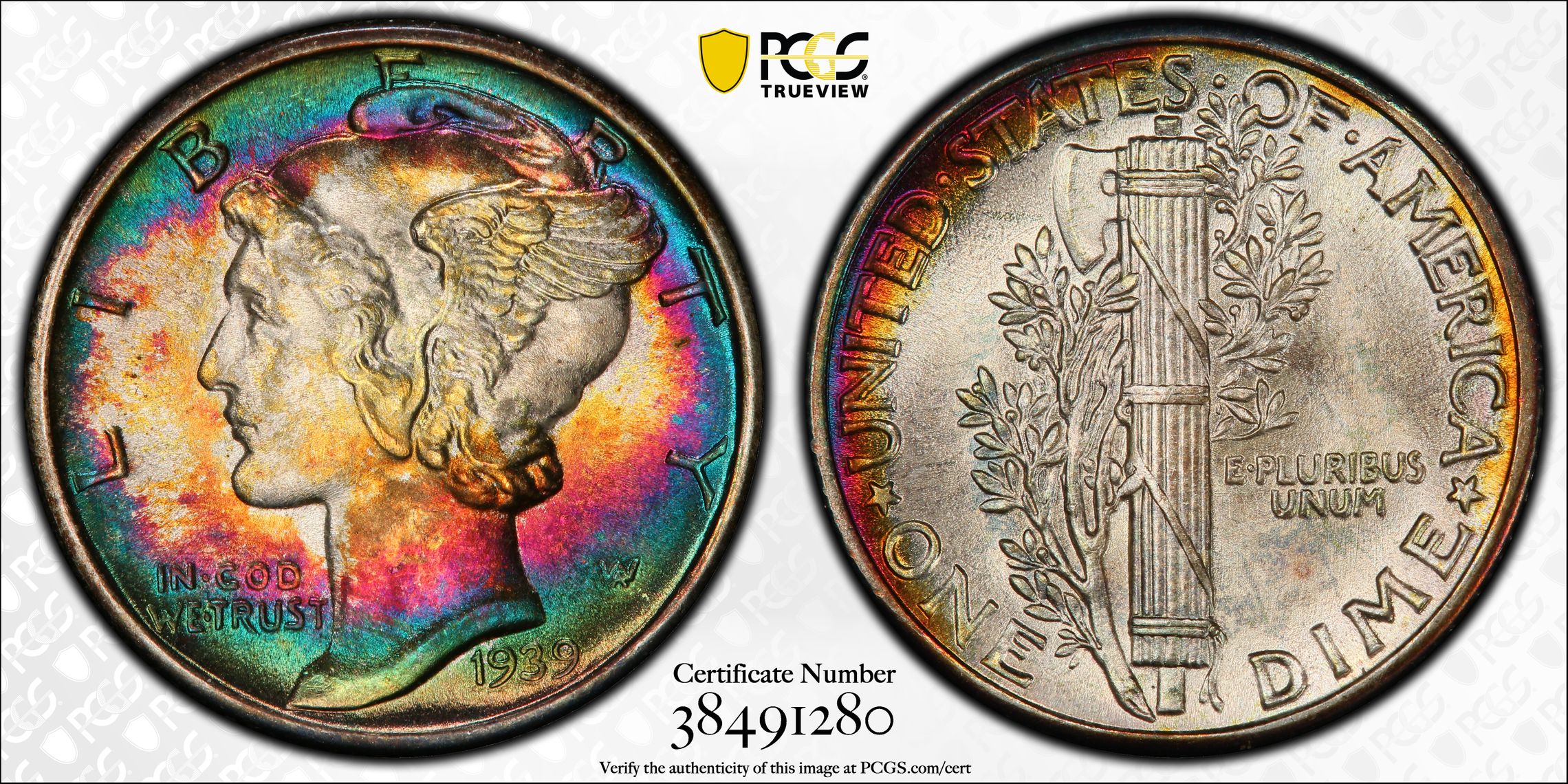 "If it's not fun, it's not worth it." - KeyMan64
Looking for Top Pop Mercury Dime Varieties & High Grade Mercury Dime Toners.
Leave a Comment