Home
›
U.S. Coin Forum
Charmy's June 2022 LONG BEACH EXPOS SHOW REPORT w/tons of Pics!

ThePennyLady
Posts: 4,421
✭✭✭✭✭
As always, I really look forward the Long Beach show since it's basically in my back yard and I can sleep in my own bed each night. And this show didn't disappoint! I really enjoy the new hall, it's easy to load/unload, easy and close to park, with lots of friendly familiar faces! (By the way, I finally upgraded my phone to the iPhone 13 and it's fancy high quality camera did not disappoint, especially when it came time to take close up photos of people as you'll see later in this report!)
The loading dock is large and spacious and you don't have to wait in line to pull into the lot and unload. The only waiting is for the bourse to open for set up! While we were waiting, my friend Matt who had a room at the Hyatt right across from the convention center, stood at the balcony that overlooked the loading dock and waived to us!

That's me waiving back to Matt!

Catching up with friends while waiting for the finishing touches on the bourse floor.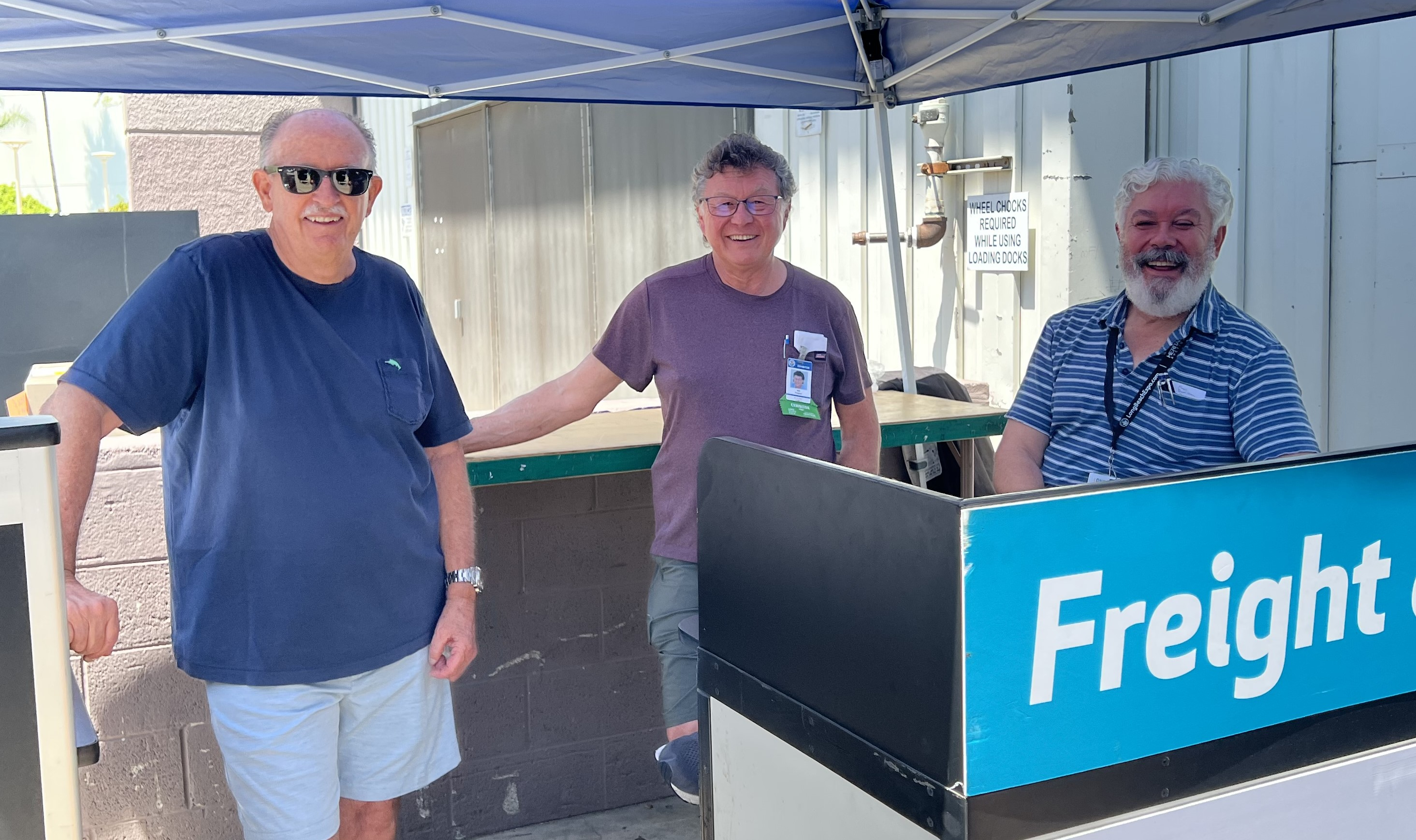 It didn't take long to get everything all set up!

The lobby was all set and ready to greet the public on Thursday!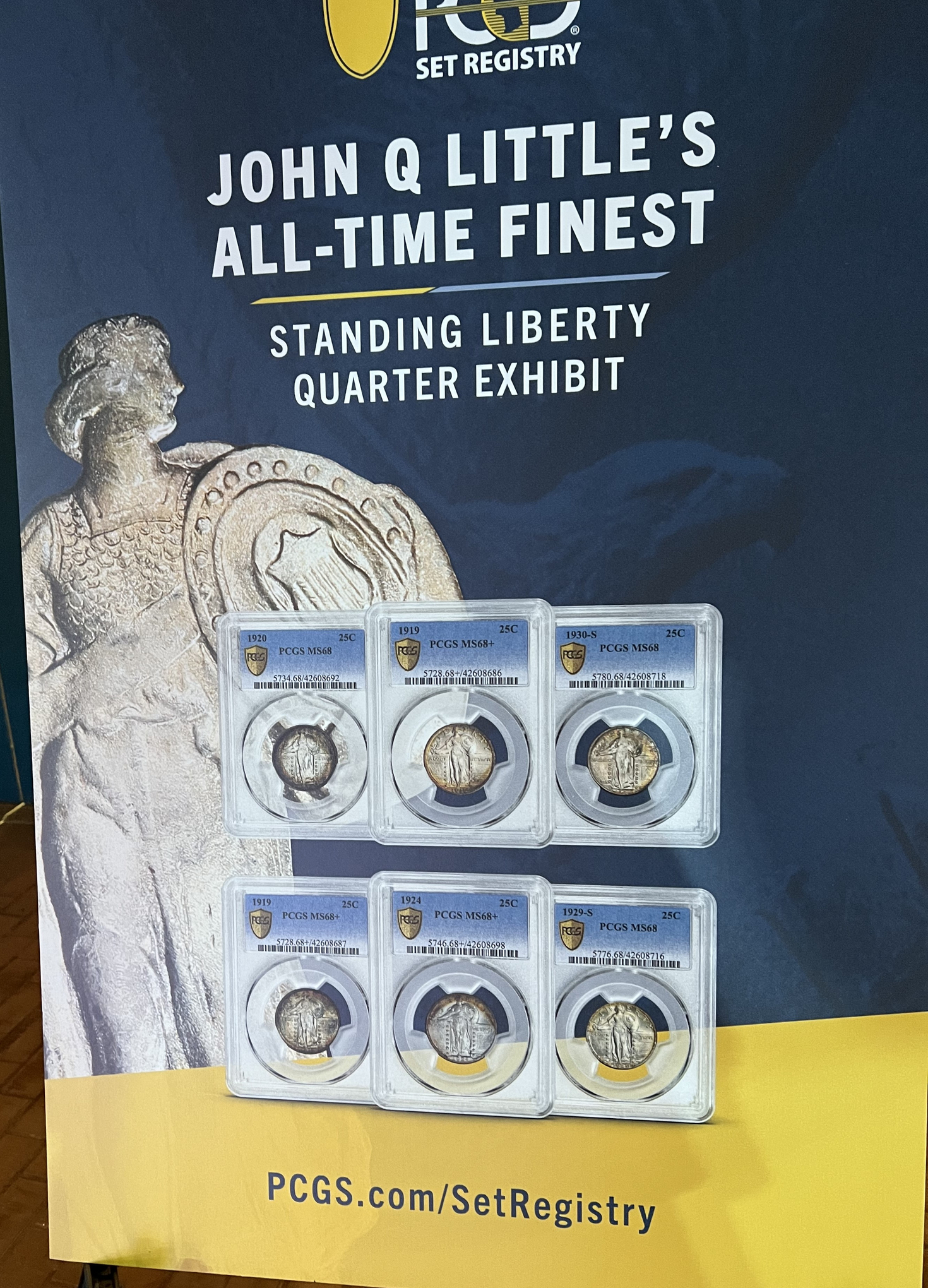 My booth buddy Rich and I found this new larger-than-life gumball machine that decorated the lobby

Curt Mease/PCGS had a booth near mine with some great PCGS memorabilia!

Curt even gave me one of PCGS's 2022 sample slabs

The PCGS folks were cheerfully celebrating a birthday while setting up their tables

Soon it was time to take a moment, relax, and open one of the special wines I brought - this is Reserve Cab from my favorite Temecula winery, Wiens. I also posed the bottle with some of my Penny Lady swag!

For dinner that night, we headed over to a very popular locals-type place on Pacific Coast Highway in Seal Beach - Captain Jack's. They have super fresh seafood and great steak. I had their prime rib and lobster while my friend Matt Chapman had prime rib and crab. A dealer friend from Visalia, Bob Holston and my booth buddy Rich Wogoman also joined us. We could have easily split our meals as they were huge! Since I drive home, I got to take the leftovers back to my hubby who was a very happy beneficiary of some great prime rib and lobster!
I meant to take photos of our dishes but I guess we were so hungry I forgot, but remembered afterwards when we got our "doggy bag"!

On Thursday, I arrived at the show about 9:15 and there already was a HUGE line of folks waiting to get in. It was hard to capture just how long the line stretched out because it curved around inside, then outside around the building and towards the loading zone, but here are several pics.
Our friendly security guards!

And the Legend table was right inside the front door and always busy when I walked by their table!

When the doors finally opened at 10am, a steady crowd quickly streamed in!

Thursday was so busy, I didn't get around much to take photos of the crowd inside. I sold a lot of Pretty Pennies, but I also bought a quite a few new Pretty Pennies, both certified and raw, including a couple emerald green toned Lincolns!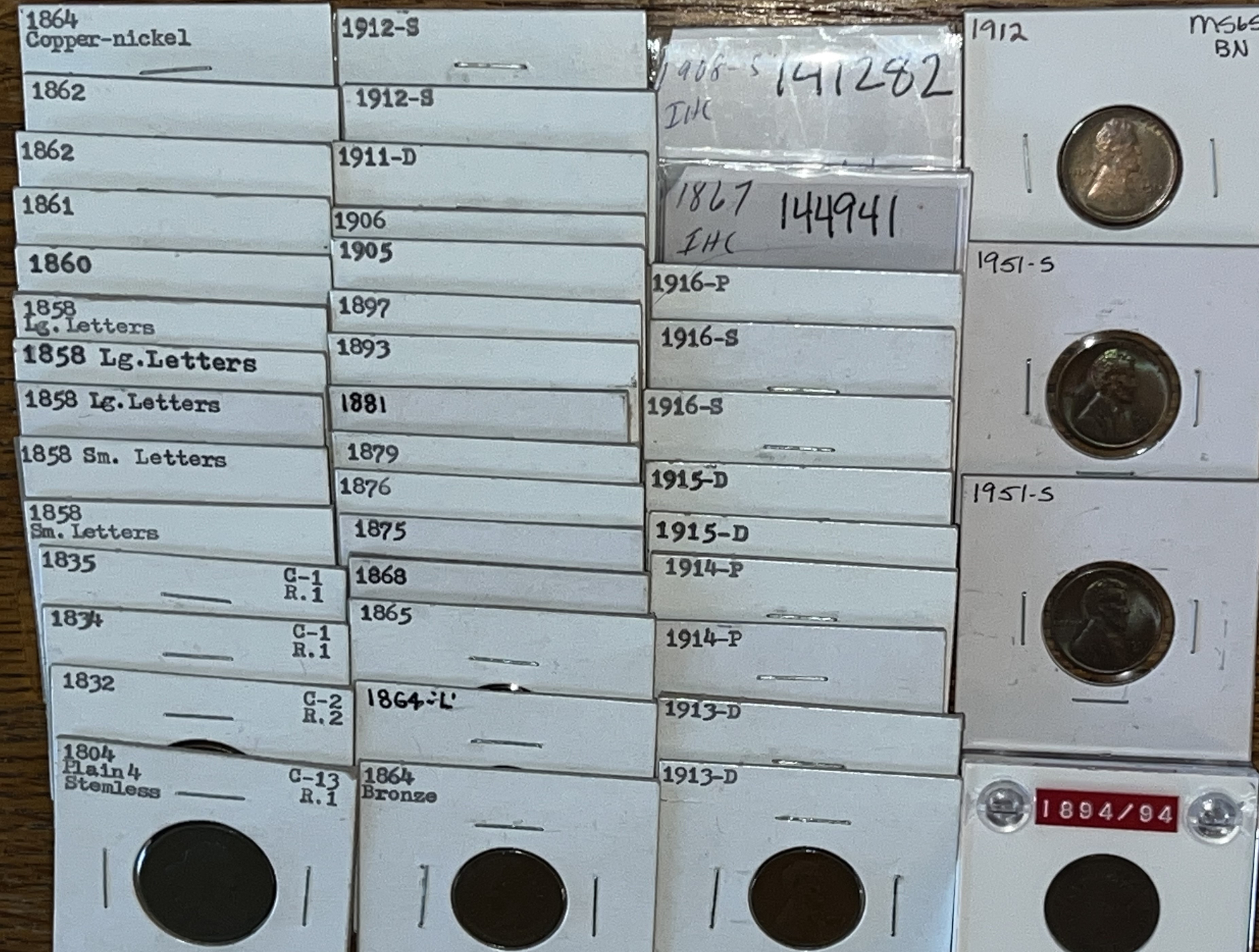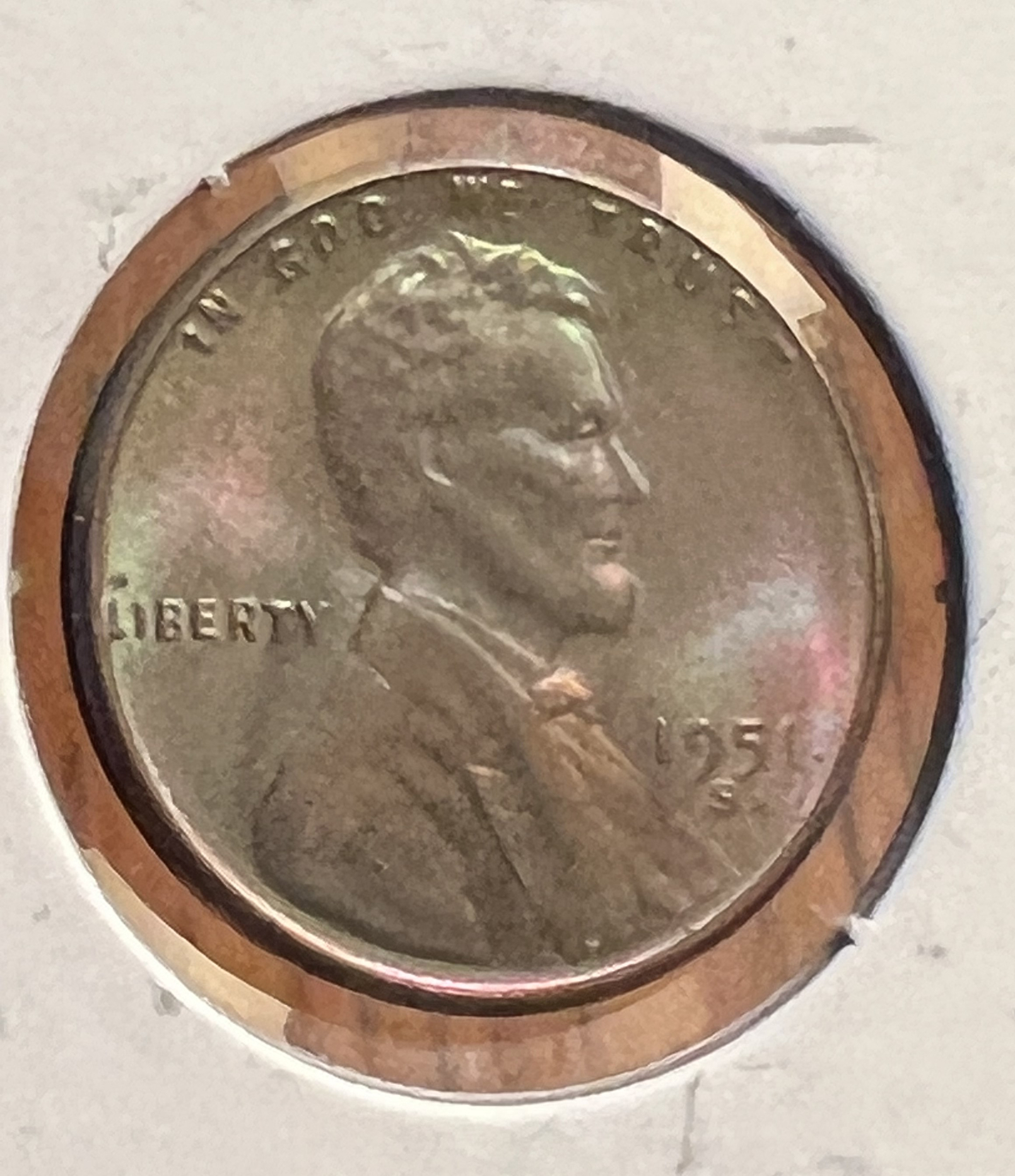 I also found a neat 1906 Indian cent pocket mirror for my collection!

There was an amazing collection of half cents on display that will be featured in an upcoming August auction - the James R. McGuigan Collection.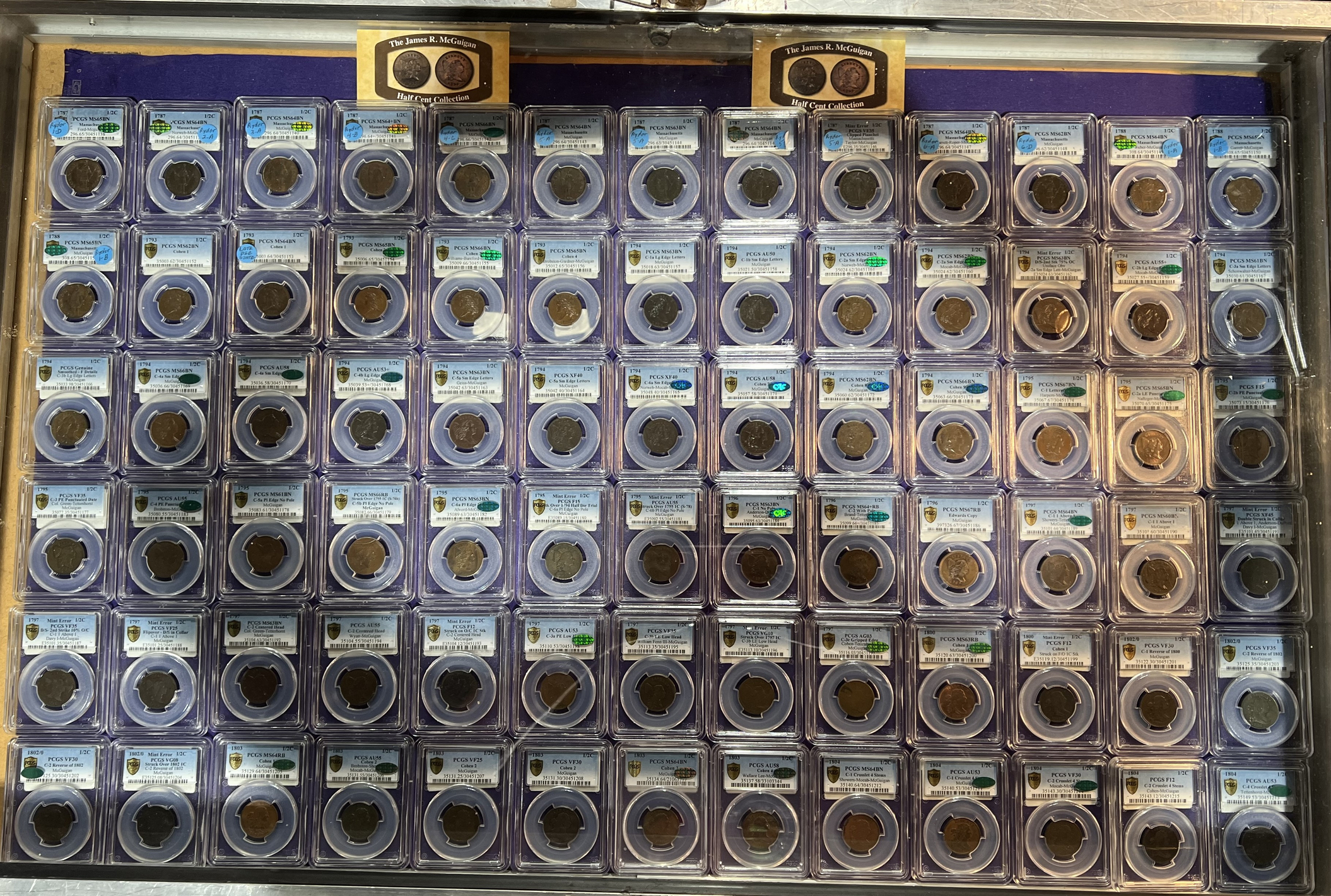 Thursday afternoon we opened a bottle of Justin Isosceles - mmmmm it was really yummy!

For dinner on Thursday night we headed over to La Opera just up behind the convention center. It's a fantastic Italian restaurant that we hadn't been to in quite a while. We really enjoyed the atmosphere, the food was fantastic, and the service was top notch.
I enjoyed one of my favorite Chardonnays which was so refreshing and tasty on a warm summer evening!

After dinner, Matt was showing me some of the settings on my phone camera so he took some photos of me then changed the background and came up with these "portrait" type photos - it was fun and I've been playing with the settings for my grandbaby's photos as well! Here are a couple of me and my little granddaughter - I'm really pleased with all the neat features of the iPhone 13!
Friday morning started off slowly but soon picked up. I had quite a few sales, then had some time to walk around the bourse and take more pics.
PCGS was busy as usual!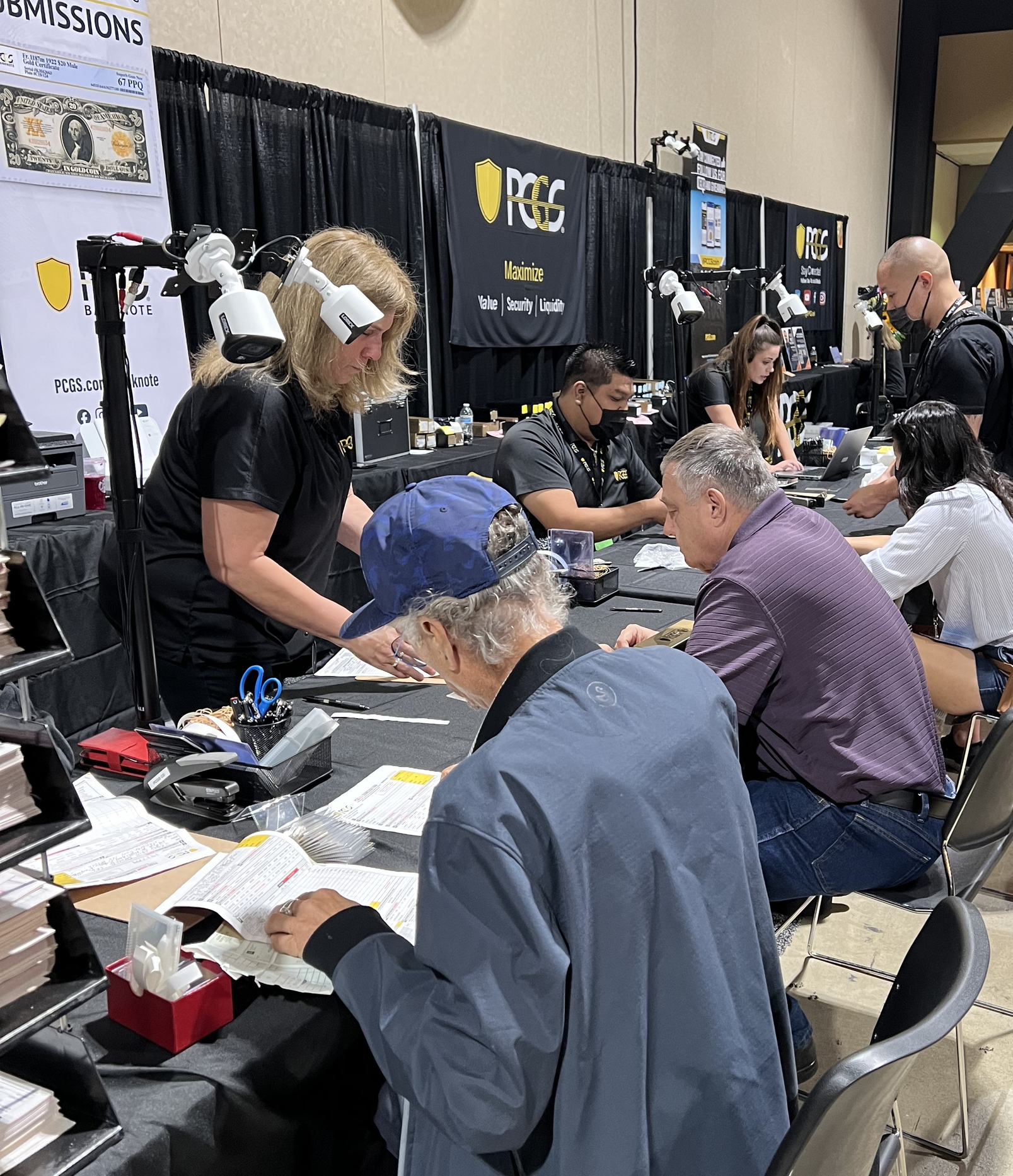 GreatCollections had a beautiful group of Lincoln cents and other coins on display before their upcoming auction.
Steve Feltner/PCGS was really busy at the "Meet the Expert" table

Randy Pollock with London Coin Galleries

The Pirate's table is all set for the kids' treasure hunt on Saturday

The sports section tables in the back of the room were quite busy, especially the Memory Lane and PSA tables!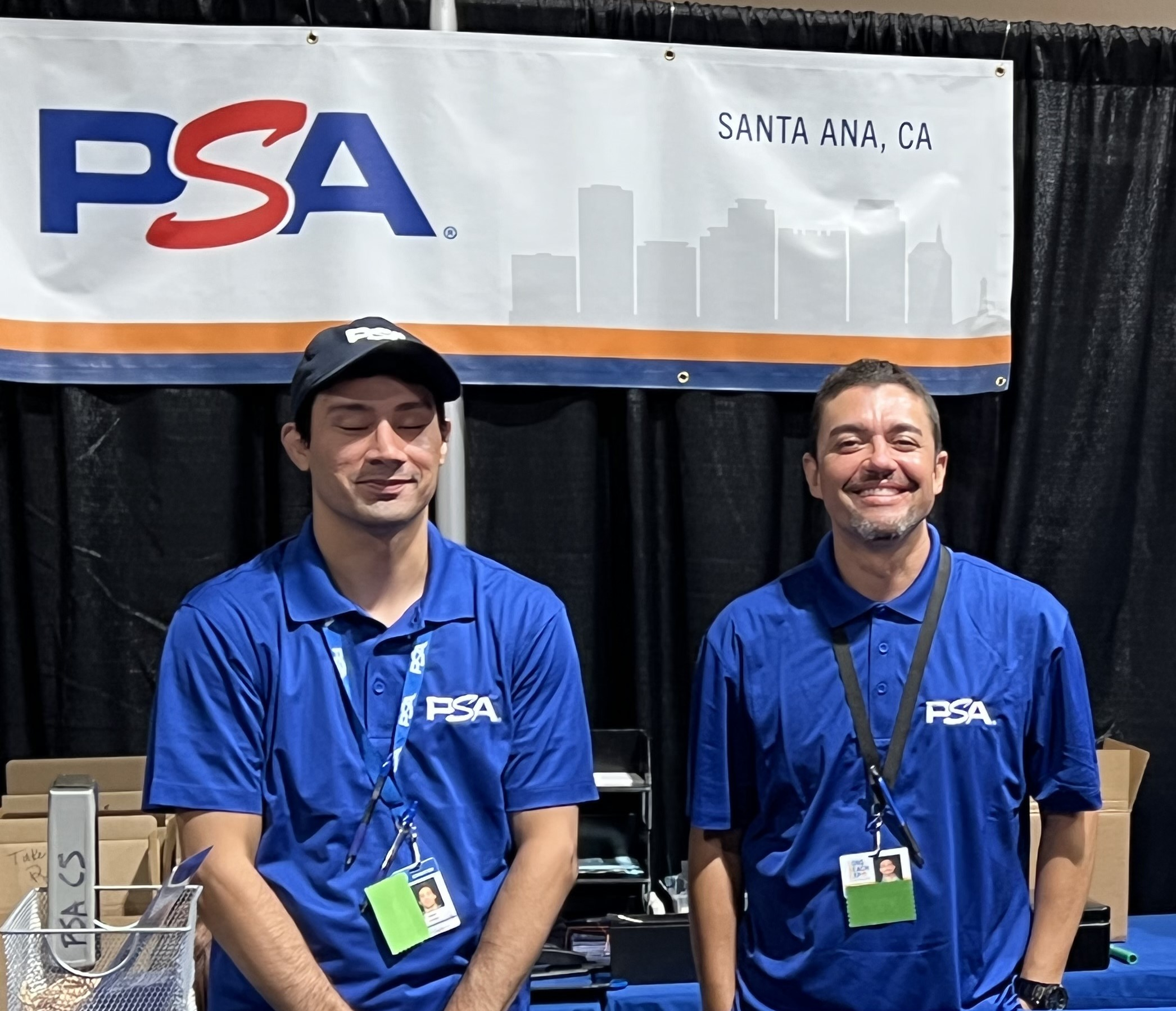 BG Entertainment had a sports table out front in the lobby area with some amazing autographed sports memorabilia, including this autographed Mike Tyson boxing glove.

My friends Dave and Deanne at DJ's Coins from Idaho are among the friendliest and nicest dealers I know!

This is Kerry Pieorpan - he's very hard working and runs the Buena Park show, as well as a monthly show at the Embassy Suites in Anaheim.

Even the stamp section was active!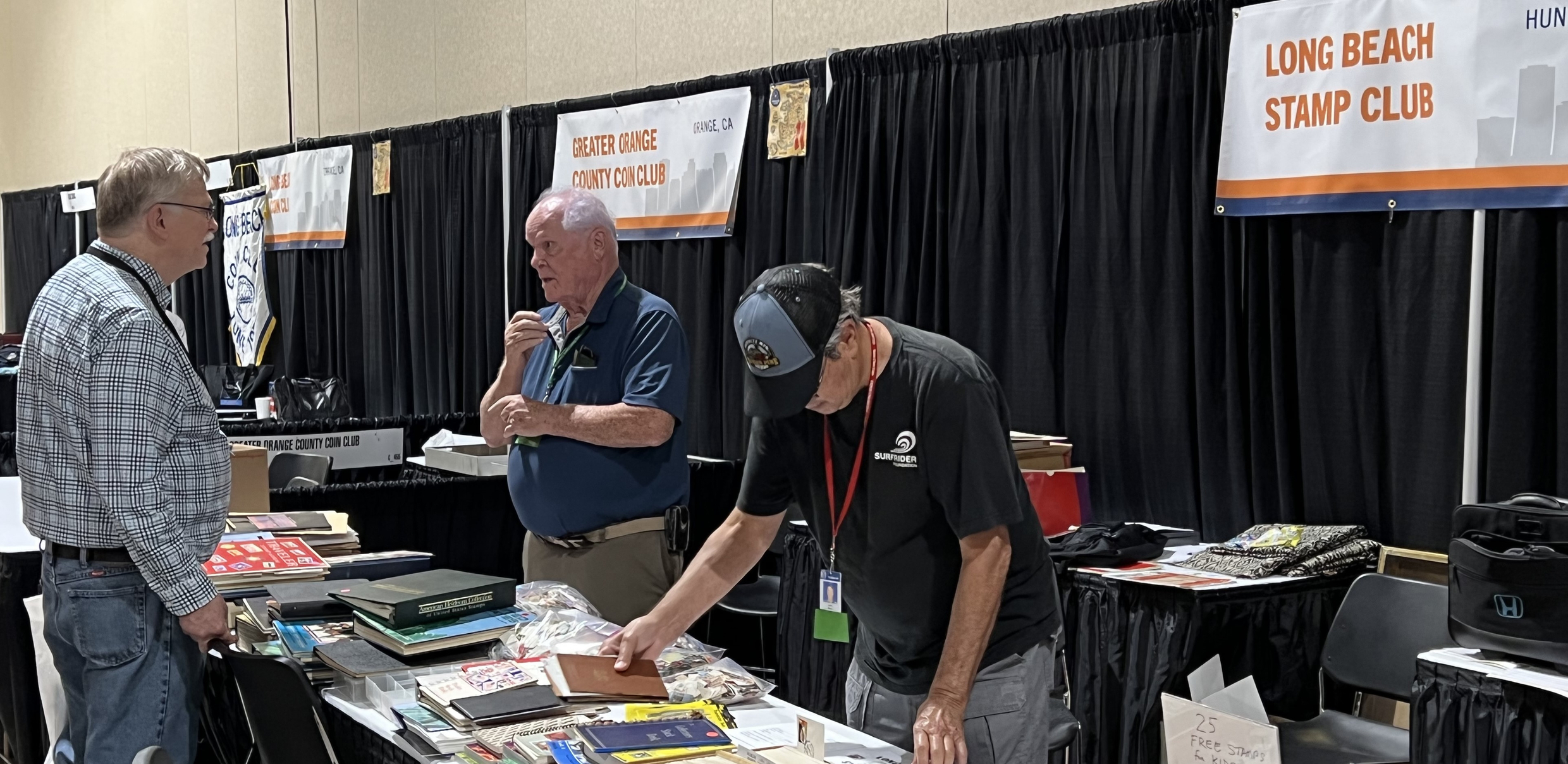 The PCGS Submission Lounge seemed to always have folks getting assistance with filling out PCGS forms

John Q. Little's All Time Finest Standing Liberty Quarter Collection was on display next to the PCGS tables - all I can say is WOW!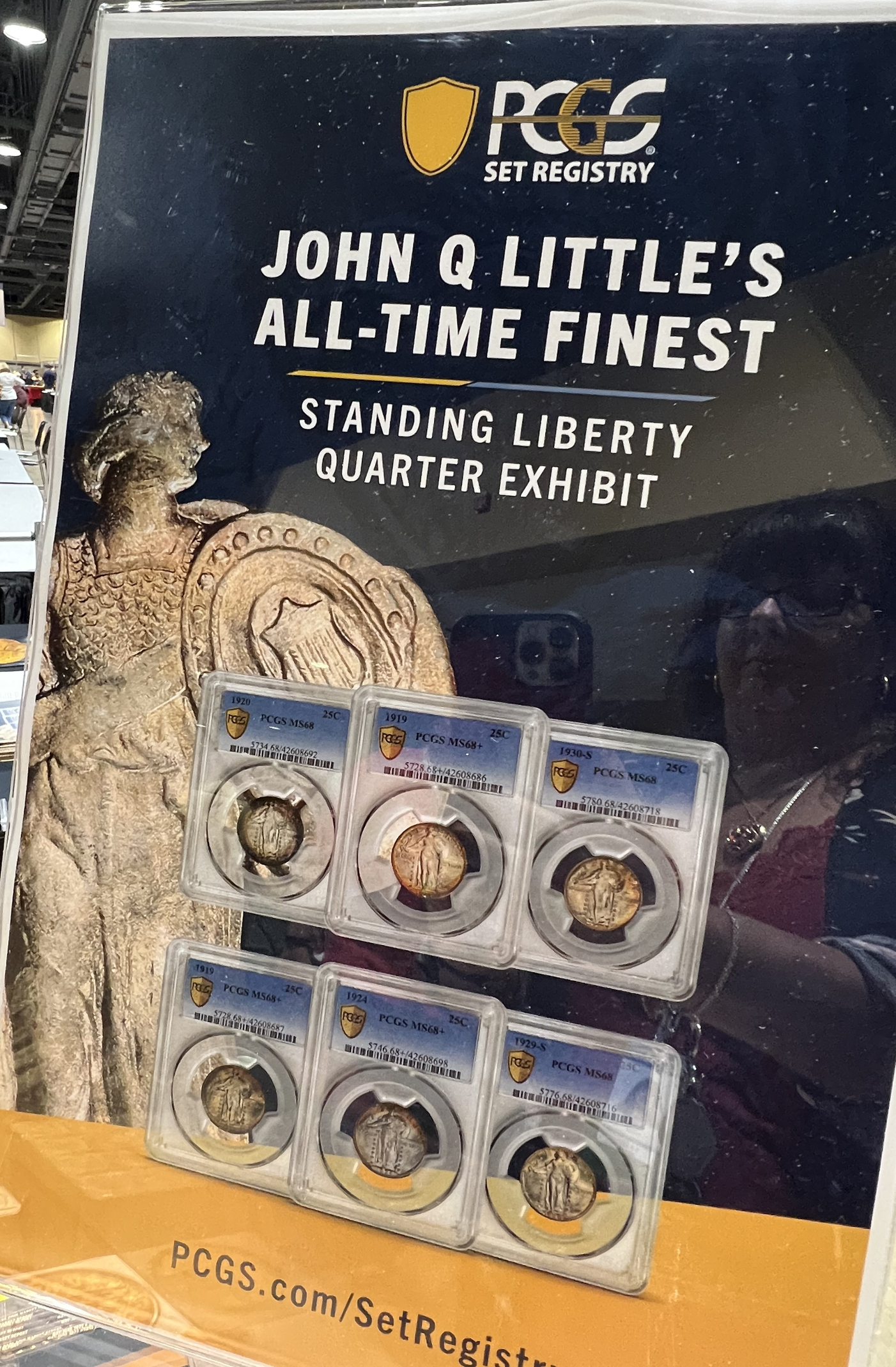 I stopped by the Real American Treasure table to check out their amazing collection of old certified holders which included scarce PCGS Doily and rare Regency holders with their velvet bags, and even a couple of NGC's very rare black holders. It was fun chatting with Christopher Bryan and his partner Jeff Oxman about these old holders. I saw a 1995 Lincoln Double Die in one of the regency holders, and was a bit surprised to find out the value of the holder was not just 2-3 times the value of the coin, but many multiples of the value of the coin!

They even had an original edition of David Hall's book, "A Mercenary's Guide to the Rare Coin Market."

Before I left their table, Christopher gave me a copy of one of his books, "Real American Treasure," which he autographed for me. I haven't had a chance to read it all yet, but I've flipped through it and it loos fascinating, and I can't wait to delve into it!

So for our last afternoon at the show, I opened my favorite "go-to" wine, Rombauer Zinfandel!

Over at the Witter Coin table they were having a fundraiser for Witter Coin University. This young man, Curt, agreed to have his head shaved at the show - and he had a full head of long thick hair so it took quite a while to get through it! They ended up raising $6,000!

Rich and I outside the convention center by the aquarium

Friday night we went to our usual Friday-night dinner place - King's Fish House. Our usual dinner friends, Karl and Joanne, were on a cruise so they weren't at the show, so it was just Rich and me. I had my usual macadamia nut crusted halibut and a glass of white wine. It was a very casual relaxing evening.

Then when we went to get our car at valet, I couldn't help but notice and admire this bright metallic neon green Ferrari (with Texas plates) parked right out front - wow - what a car!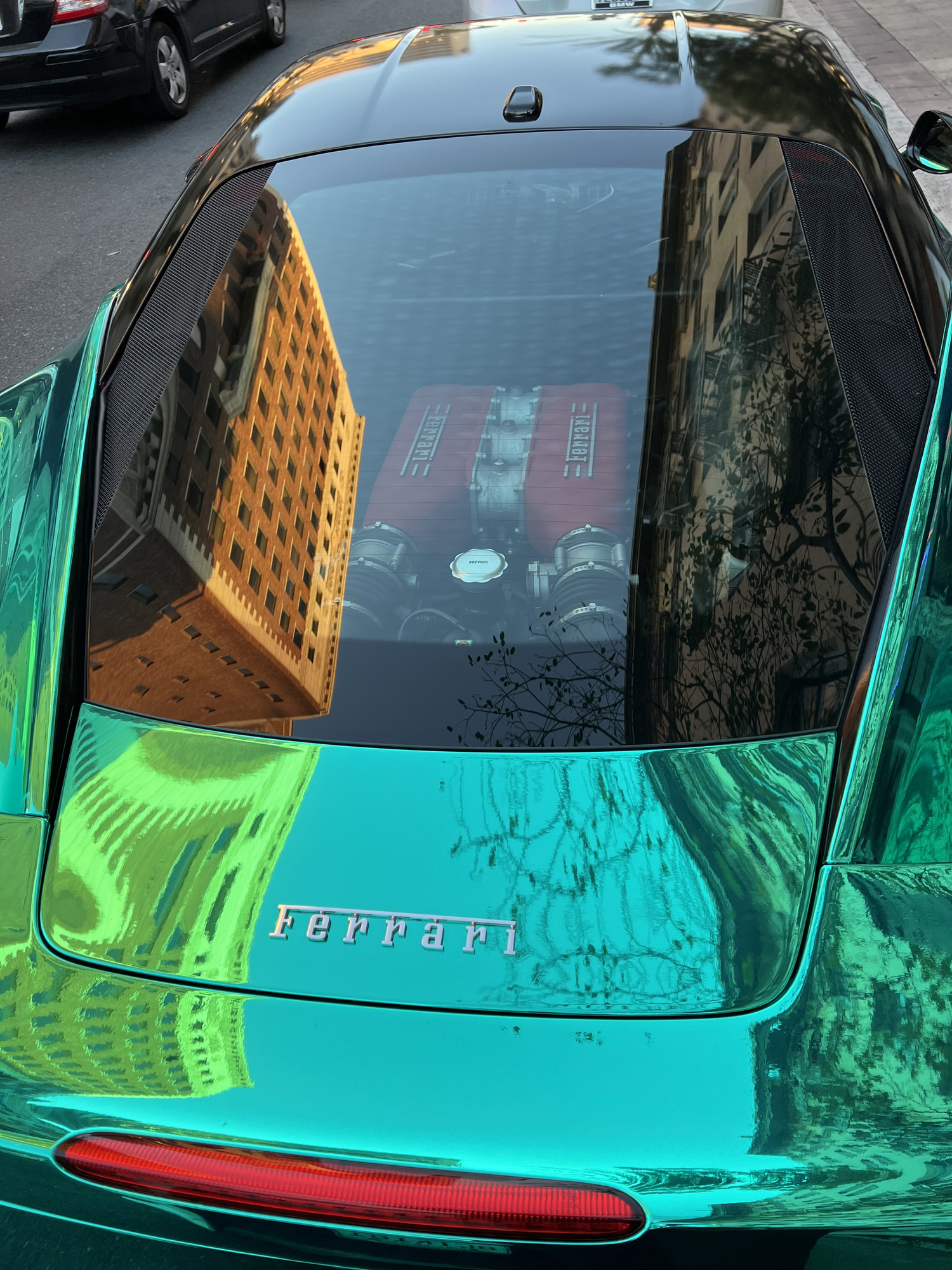 Sites around the convention center as the sun was setting

Saturday was actually quite busy for me - between all the kids stopping by our table for the treasure hunt and customers, the morning flew by. But by around 1pm, things quieted down again so I took more photos, many of the people around the show. Here are some of the kids (and their families) who stopped by my table for the treasure hunt

James Worthy made was signing autographs, including Taryn's son (Taryn is in charge of the bourse floor).

These close up photos were taken in Portrait Mode with my phone:
They had a face-painting table and we saw lots of young and slightly older folks with beautiful designs on their faces!

This is Taryn, she (and her staff) run the Long Beach show

Several PCGS folks had their faces painted too!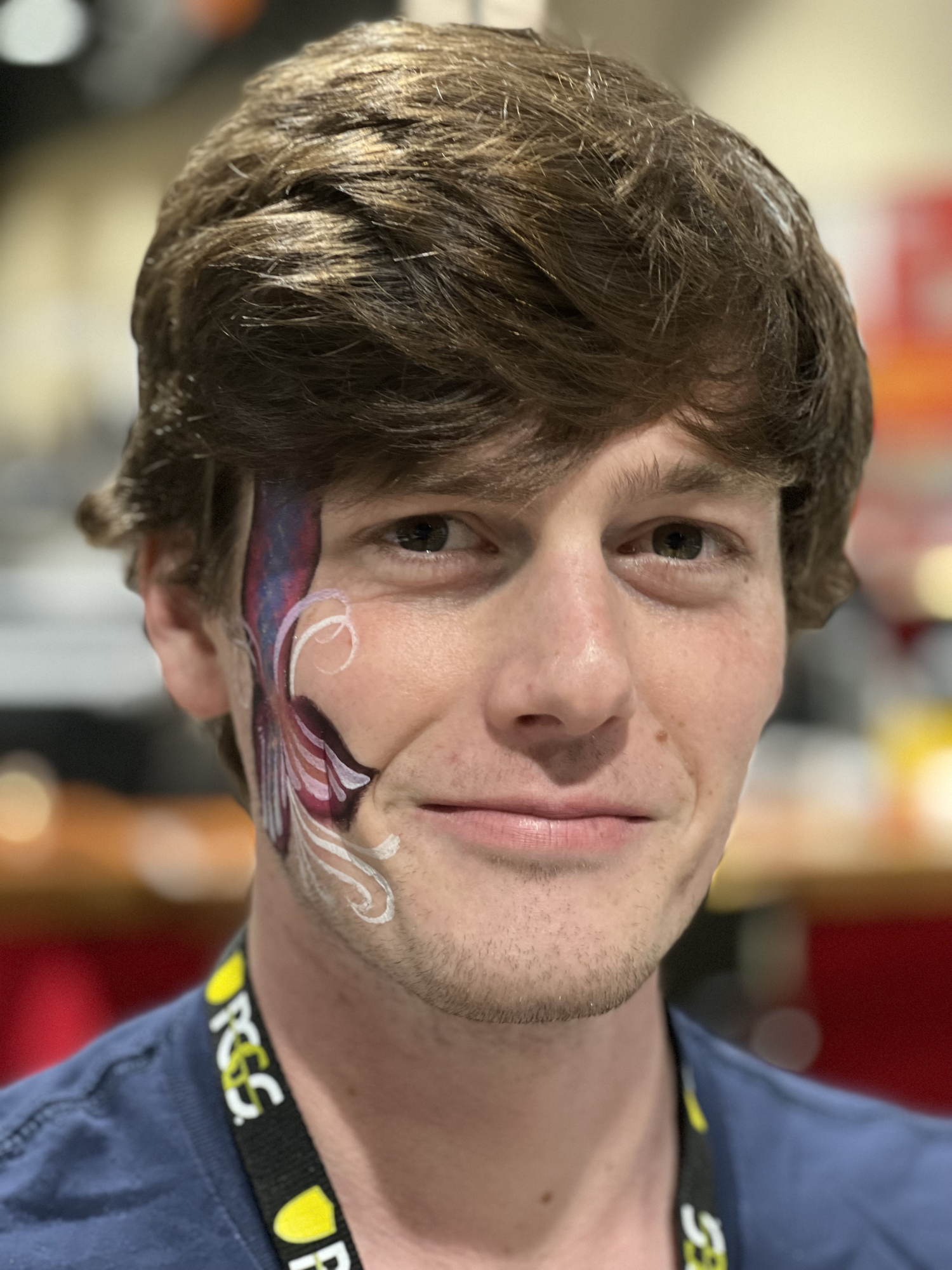 Heather was a great sport dressed up as a shark - she was a huge hit, especially with the kids!

The whole PCGS group!

Soon it was time to pack up and head home to the hubby and Penny.
Rich and I both really enjoy doing the Long Beach show together and it seems to fly by. Rich has been attending the Long Beach show since he was a boy with his father who was one of the founding members of the Long Beach Coin Club, so the Long Beach show is sort of in his blood. He too had a good show, sold most of the things he brought to sell, and bought a few pieces for his collection. We both thought it was a good show and look forward to the next one in September.
Next up: San Diego Coinarama this weekend (July 9-10), the the ANA's World's Fair of Money Show in August!
Charmy HarkerThe Penny Lady®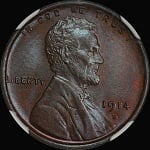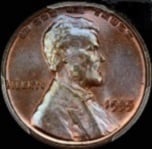 Leave a Comment