Home
›
U.S. Coin Forum
Quick Denver Coin Expo report...

Kurisu
Posts: 1,744
✭✭✭✭✭
Had to work and stuff this week so couldn't make the first days.
It got to 90 today in Denver, ridiculous. But perfect riding day
I got there right as it opened.

Brought a few things to sell if it felt right and just show some cool pieces and talk about them as well.
And yup, a couple more of the Broncos coins to again give to a couple beautiful people.
It was fantastic to run into some of the usual crowd and even some new to me Colorado dealers.
Met up with a friend who had never been to a coin show before!
She is just getting into coins and bullion and she got herself a 2023 Redbook among other things.
Super great, especially as a local (well, half my life) to have the opportunity to really chat with Daniel Carr about some of our histories, thank you for being so generous with your time. Dan's tough not to like lol. And my friend really appreciated the display of counterfeit Morgans and so did I!
And then Tom (a friendly massive wealth of information) & Hannah Hallenbeck, both wonderful and incredibly knowledgeable, so generously give me their time and personal sharing.
Another sweet moment was that David Lisot did have his camera there of course but he also had a table with some really fun stuff and his wonderful wife was there as well. David's coin knowledge is genuinely humbling. He looks fantastic and I got to catch up while my friend made a beautiful purchase from his wife, apologies! I'm blanking out on her name at the moment.
The show had a nice easy going vibe and there seemed to be a ton of very reasonably priced silver and gold around even as half the room was leaving around 2pm.
Spotted this unusual item amongst a gentleman's fantastic selection of Civil War Tokens. Having an old school degree in commercial photography, well, this beautiful little item makes me want to start a new collection!

My friend brought me to a table to see an incredibly toned Jefferson nickel she saw 20 minutes before...it had sold lol.
I didn't intend to but spend much time checking out anything in particular but I was noticing some really nice naturally toned coins all over the place for whatever reason.
Turns out that the reason was because I was destined to sell one of my beautifully toned coins today and buy another

This table my friend brought me to had some gorgeous stuff.

Well, he ended up "making me an offer I couldn't refuse" for this beauty some of you have seen before.
I cried a little and said my goodbyes...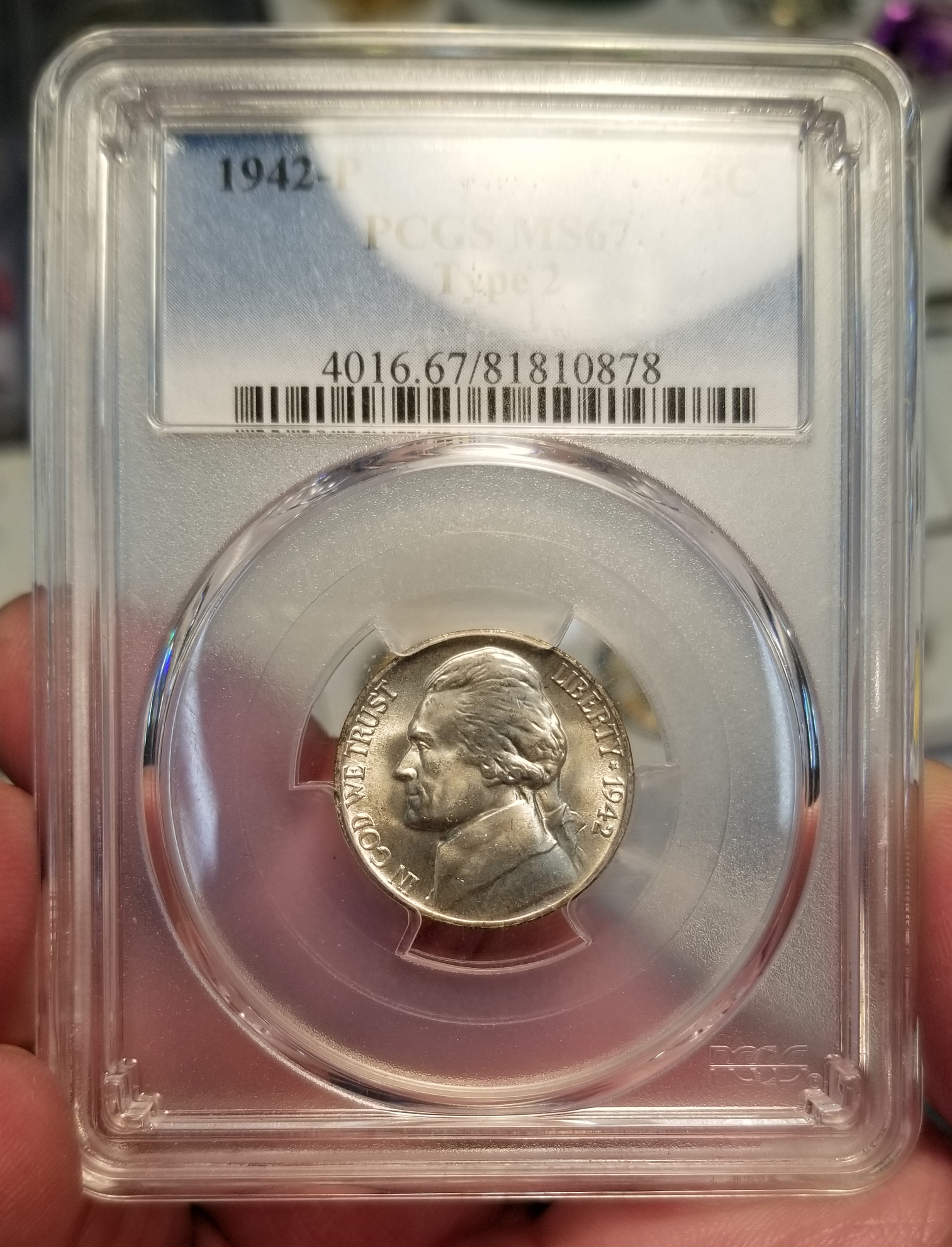 Then we made a very sweet deal on this 1980 S Proof nickel that melted my heart on the spot.
The snapshots at the show DO NOT do this nickel justice, the phone's camera just didn't know what to do lol.
It's just a luscious red, white, and blue/purple...I believe it's going to have to visit our host in the near future!

Took better snapshots when I got home...
they still do it no justice lol. It's eye candy at every angle.

I am VERY happy, it was a good day
Coins are Neato!



"If it's a penny for your thoughts and you put in your two cents worth, then someone...somewhere...is making a penny." - Steven Wright
Leave a Comment