Home
›
U.S. Coin Forum
CAC Approved Error 10c 1807 But...
lilolme
Posts: 2,312
✭✭✭✭✭
First nice 1807 dime with an error.
10c 1807 MS66 curved clipped planchet CAC approved
This is from HA Aug. 3, 2012 Cert # 24190649
https://coins.ha.com/itm/early-dimes/1807-10c-curved-clipped-planchet-ms66-pcgs-cac-jr-1-r2/a/1173-5086.s?hdnJumpToLot=1&x=0&y=0
Note: would not let me load the HA slab picture (Role thing is maybe/maybe not) but slab picture is at the link.
Slab label has Mint Error Curved Clipped (cac sticker over word) and MS66 with E4480.
But today the CAC website indicates that the cert #24190649 as 'no matching cert number was found'
PCGS cert verification for 24190649 has it listed as MS66 with no mention of the error.
TV below but no current holder picture however it is indicated as a new holder with chip.
.
https://www.pcgs.com/cert/24190649
.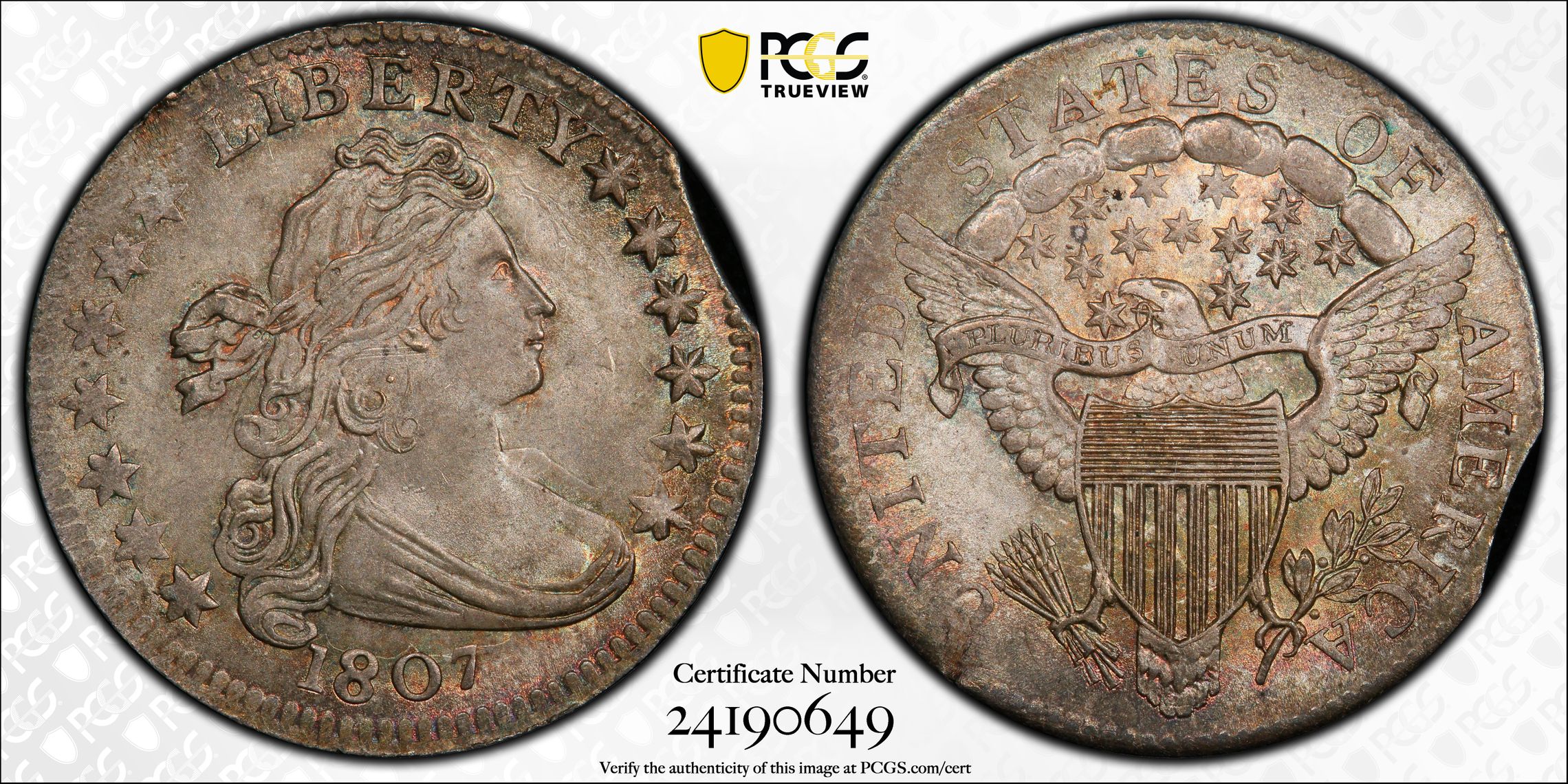 So it appears that CAC approved the Error but now it is gone.
https://youtube.com/watch?v=2YNufnS_kf4 - Mama I'm coming home ...................................................................................................................................................................... RLJ 1958 - 2023
Leave a Comment