Home
›
U.S. Coin Forum
Charmy's March 2022 Baltimore COIN SHOW REPORT w/lots of Pics!

ThePennyLady
Posts: 4,421
✭✭✭✭✭
I'm so glad coin shows are back up and running! And the Baltimore show has always been a busy and fun show for me to attend and they do a great job organizing and making sure everyone has what they need. As many of you know, quality coins are going crazy right now, so it has been very difficult finding nice pieces at reasonable prices. I managed to buy several pieces, some at good prices, others not so much! I even bought a very tough rare 1888/7 S-1 Indian cent which I was very pleased to acquire for my inventory. I also found a couple very cool Indian cent errors for my personal collection. And of course, in addition to buying and selling coins, as usual, I enjoyed seeing my good friends, having some great food and wine and even playing at the Horseshoe casino!
So, I left Orange County's sunny skies on Tuesday - for noise abatement purposes, they take off west and fly over the ocean, then turn around and head back east. Viewing the coastline from the air is always a beautiful site!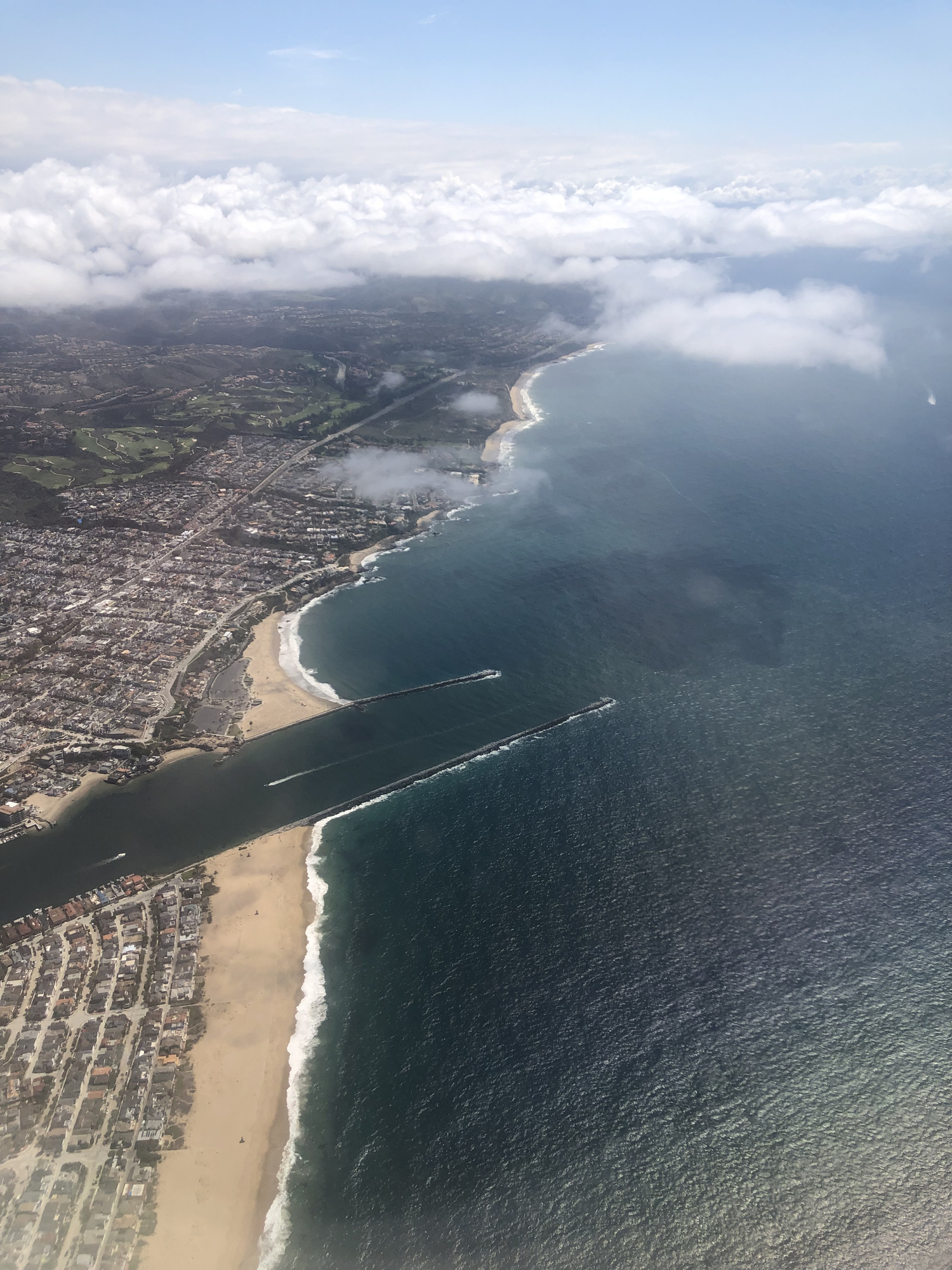 After a long day, changing planes in Dallas, I finally got to Baltimore late Tuesday night, grabbed my bags, and my awesome regular driver was already there waiting to take me to my hotel.
The next morning I headed over to the convention center to do some business at the two dealer trading rooms where I spent a couple hours and ended up buying quite a few nice coins.

These are the coins I bought a the dealer trading rooms and throughout the show

I was also very excited to add two really neat error cents for my personal collection!

Stacks was also open for auction lot viewing
So after doing business in the trading rooms, I took my bags to security and headed to the Horseshoe Casino for a few hours.
I was playing this new poker game called Criss Cross
And the guy sitting right next to me got a Royal Flush and won over $30,000! Everyone was shocked since the odds are pretty low of that happening!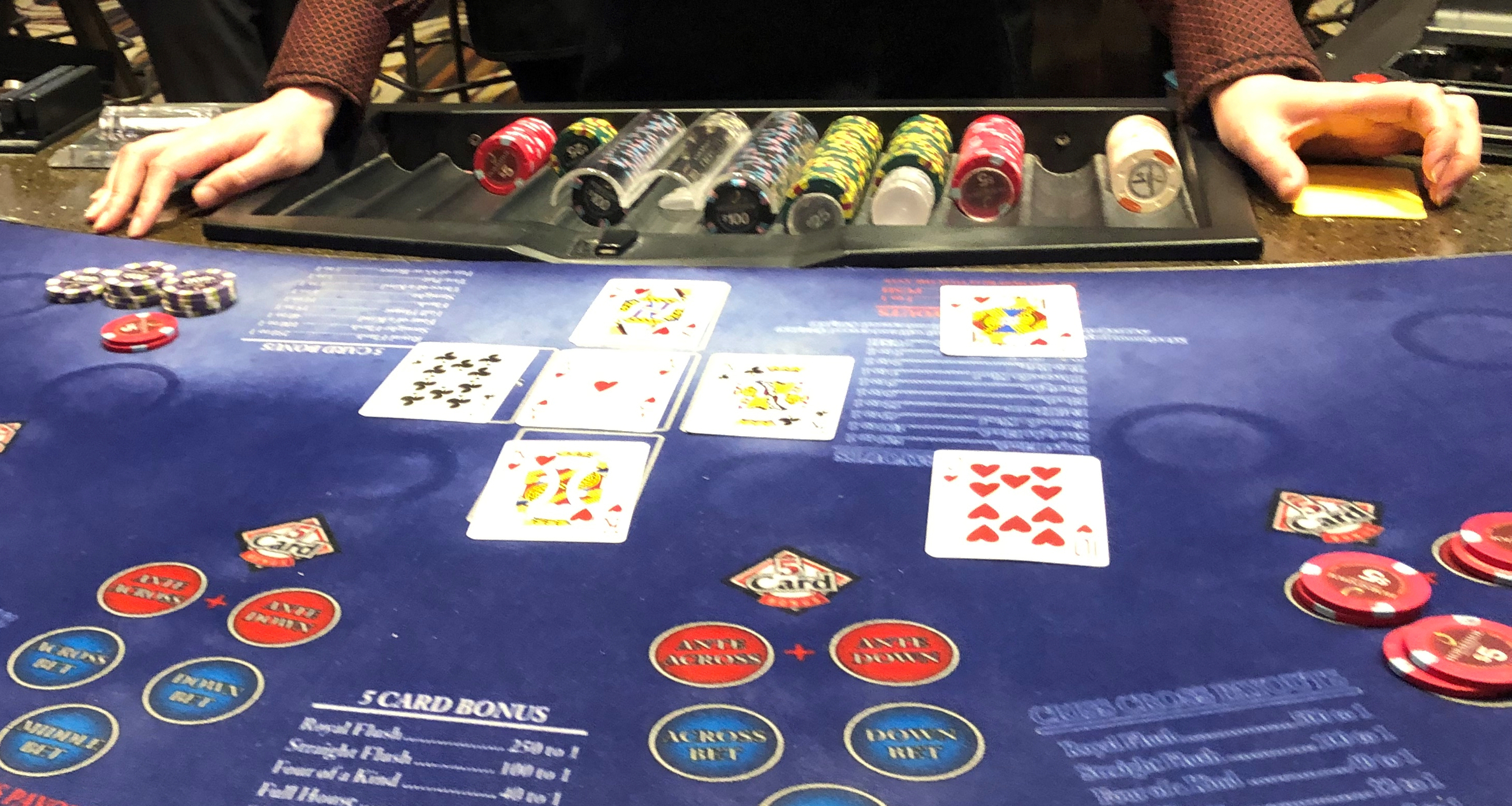 Then about an hour later, I got quads - that was very sweet (though not nearly as profitable as a Royal Flush), but I definitely was equally thrilled!
Later that evening I got together with my usual crew - Mark, Ron and Neil (and one newbie, John) for dinner at La Tavola in Little Italy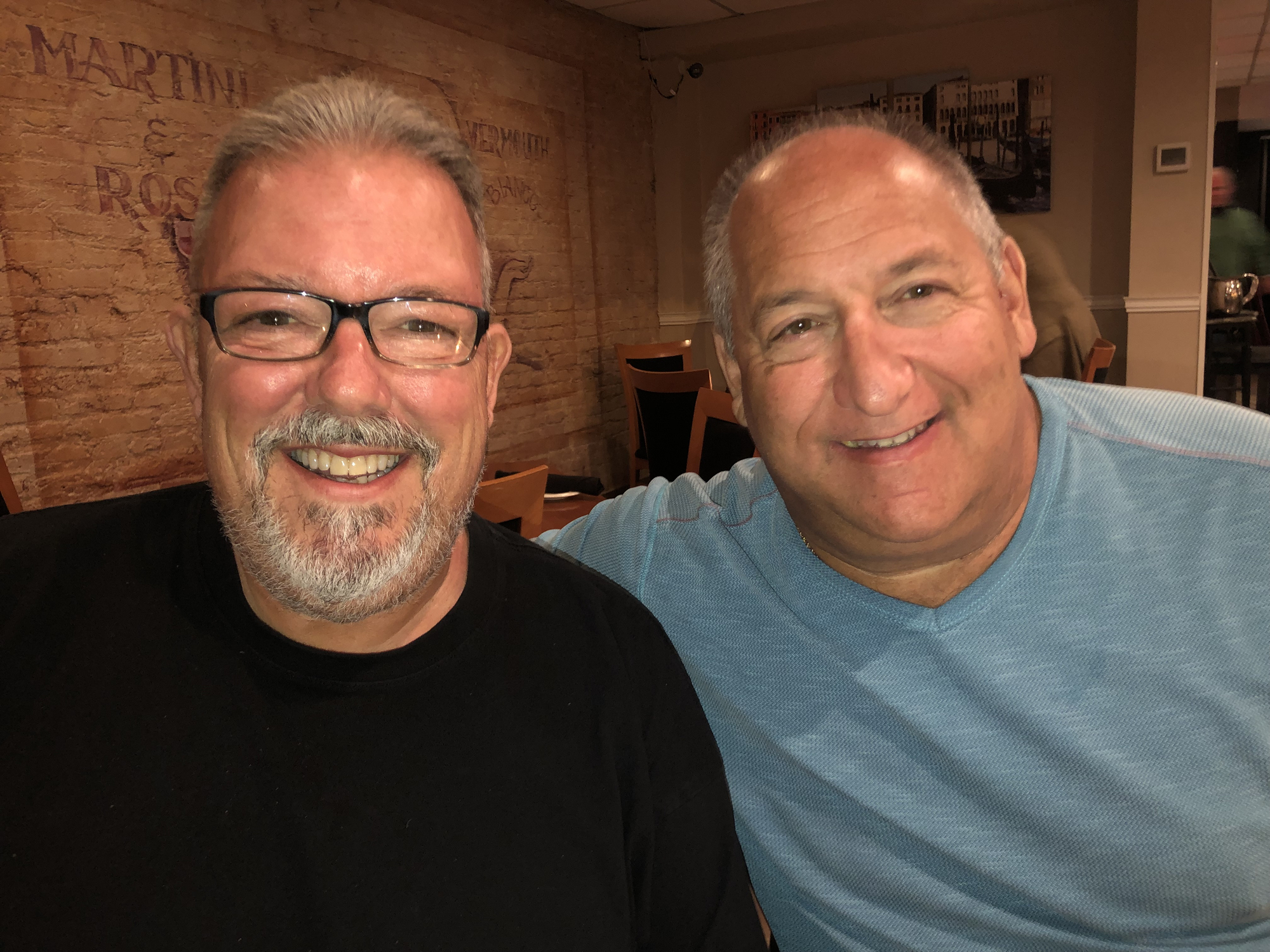 The food there is excellent, and so is the wine!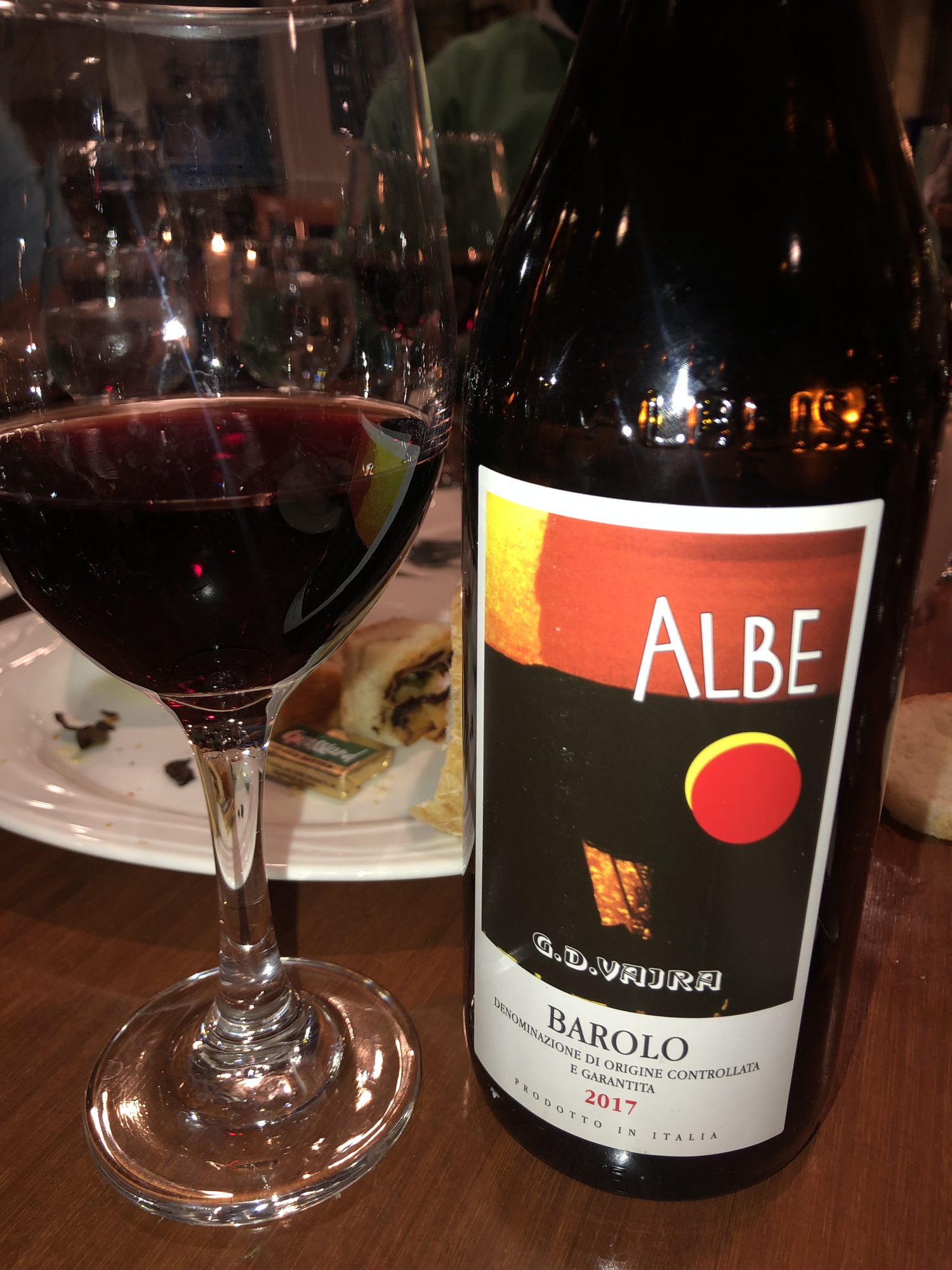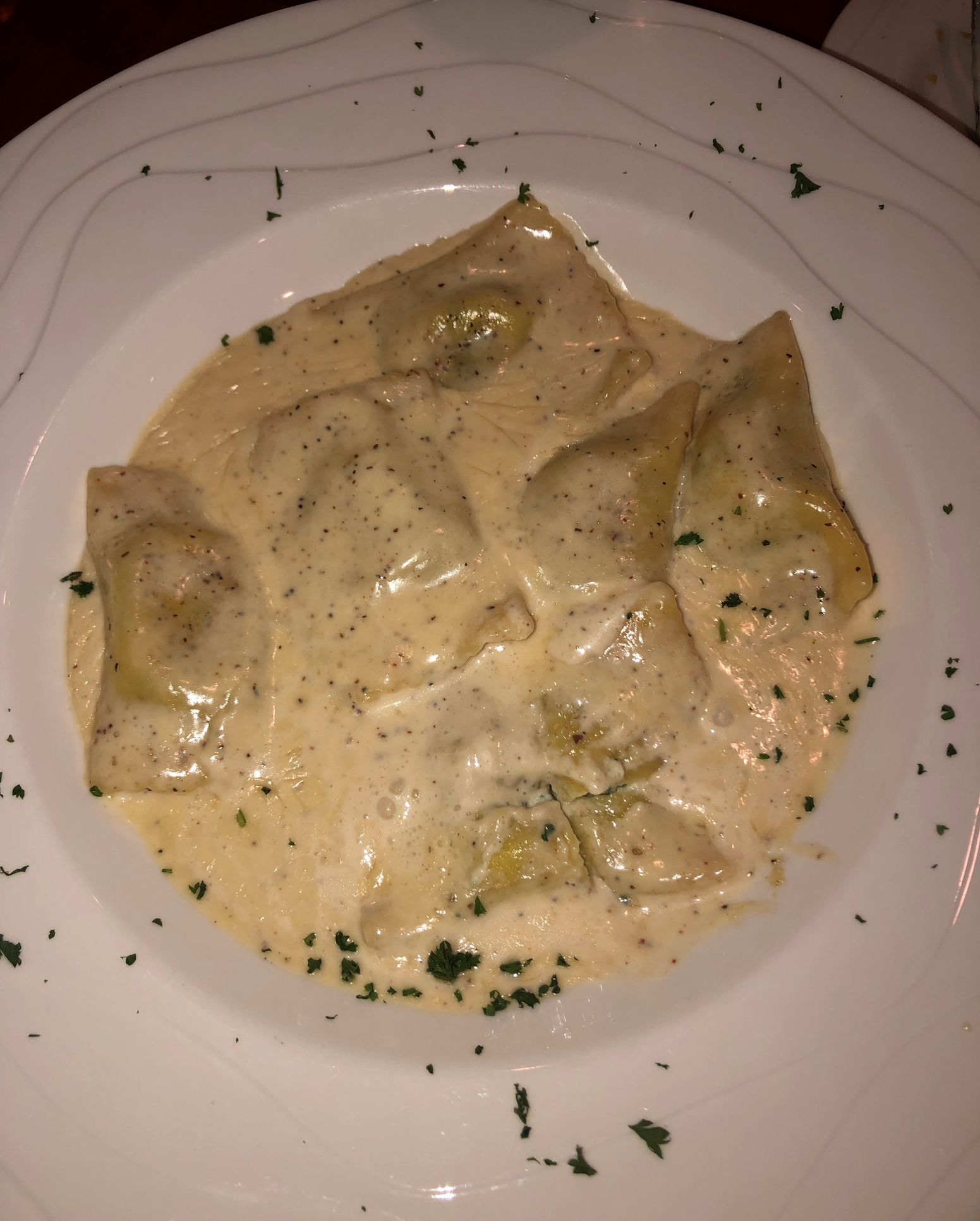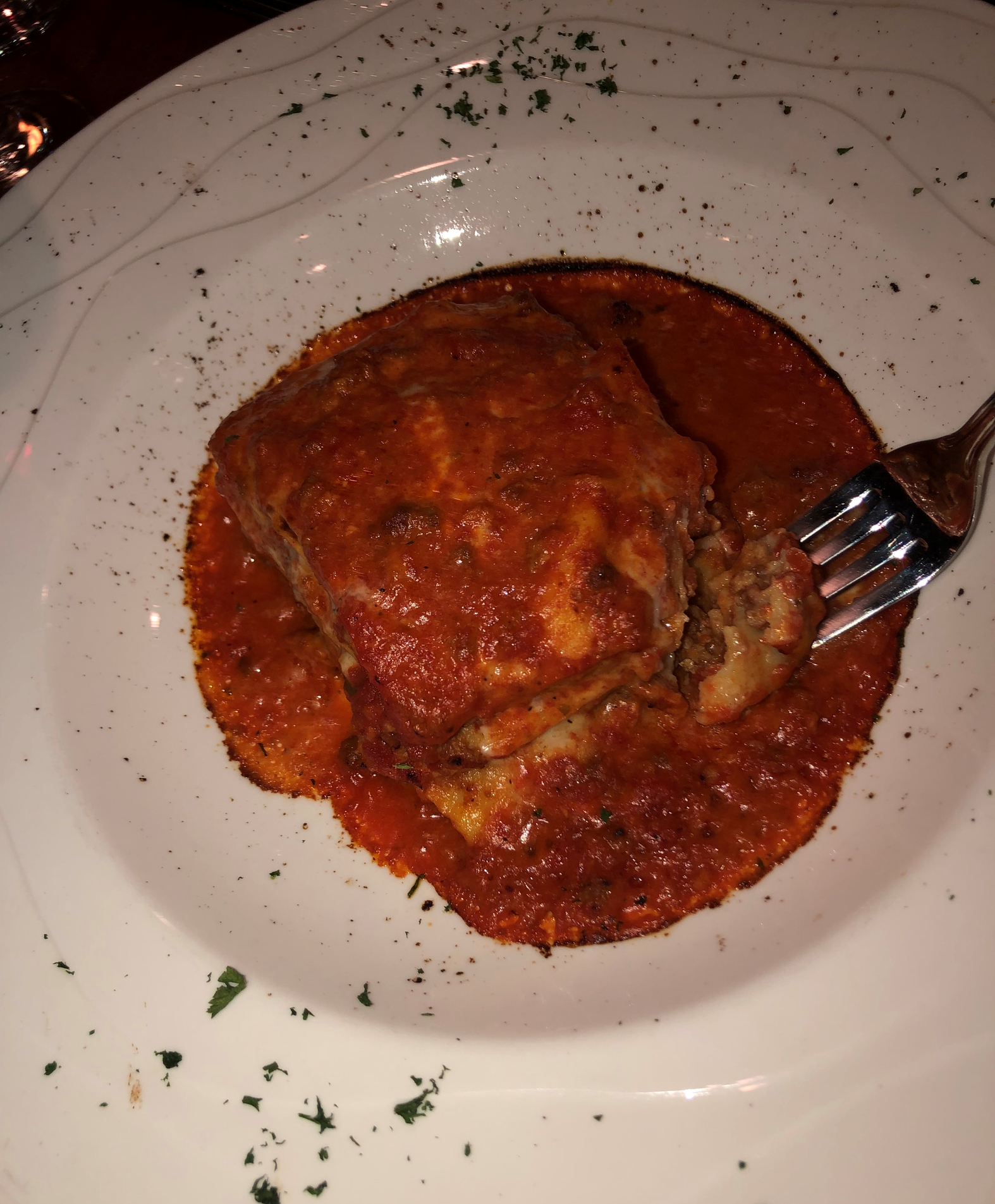 You know the food is good when you see other groups of dealers at the restaurant as well.
I stayed at the Sheraton which is attached to the convention center, so it's a short walk to the convention center.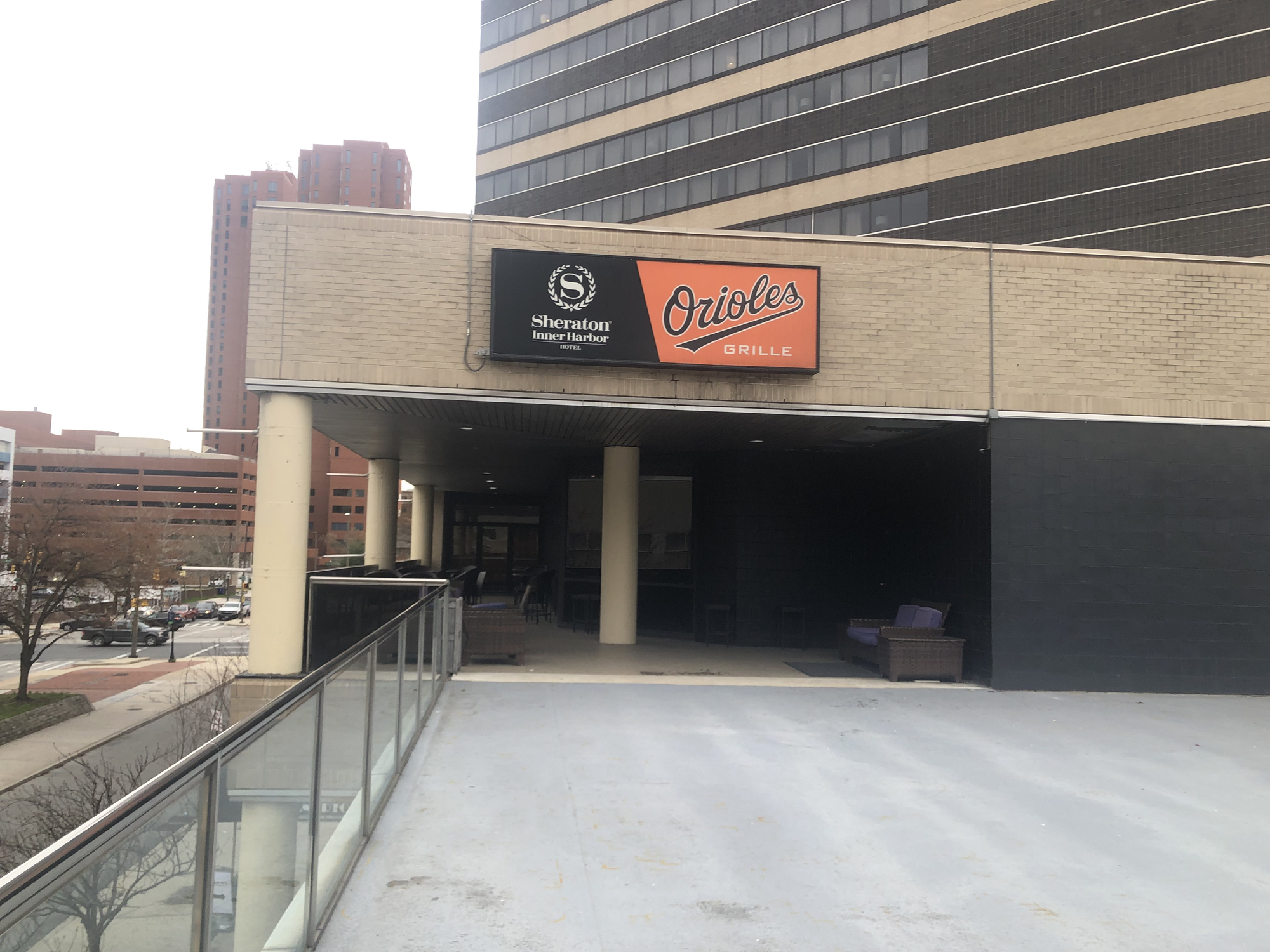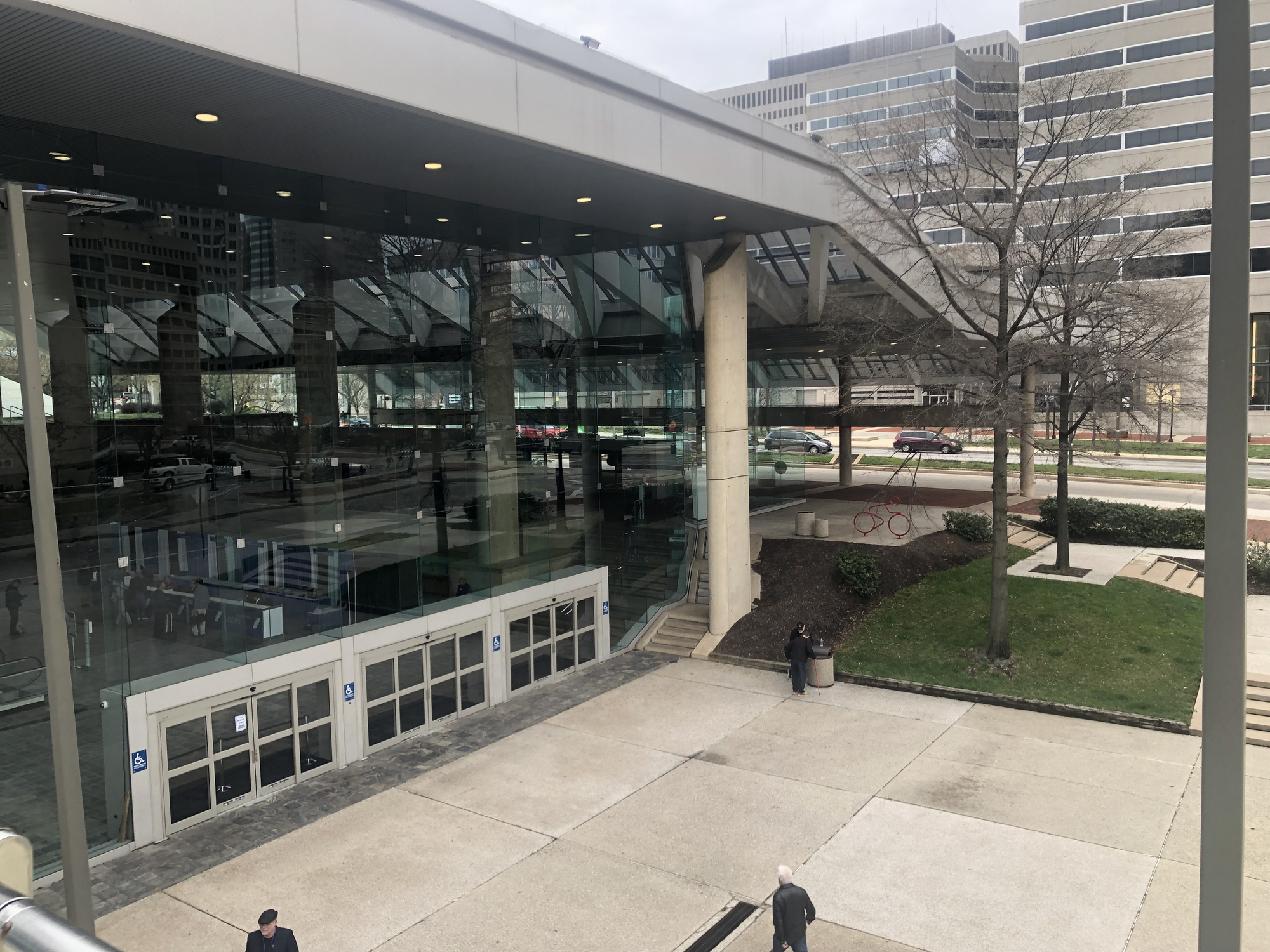 I arrived for the 8 am dealer set up. There were lots of other dealers already waiting to get in.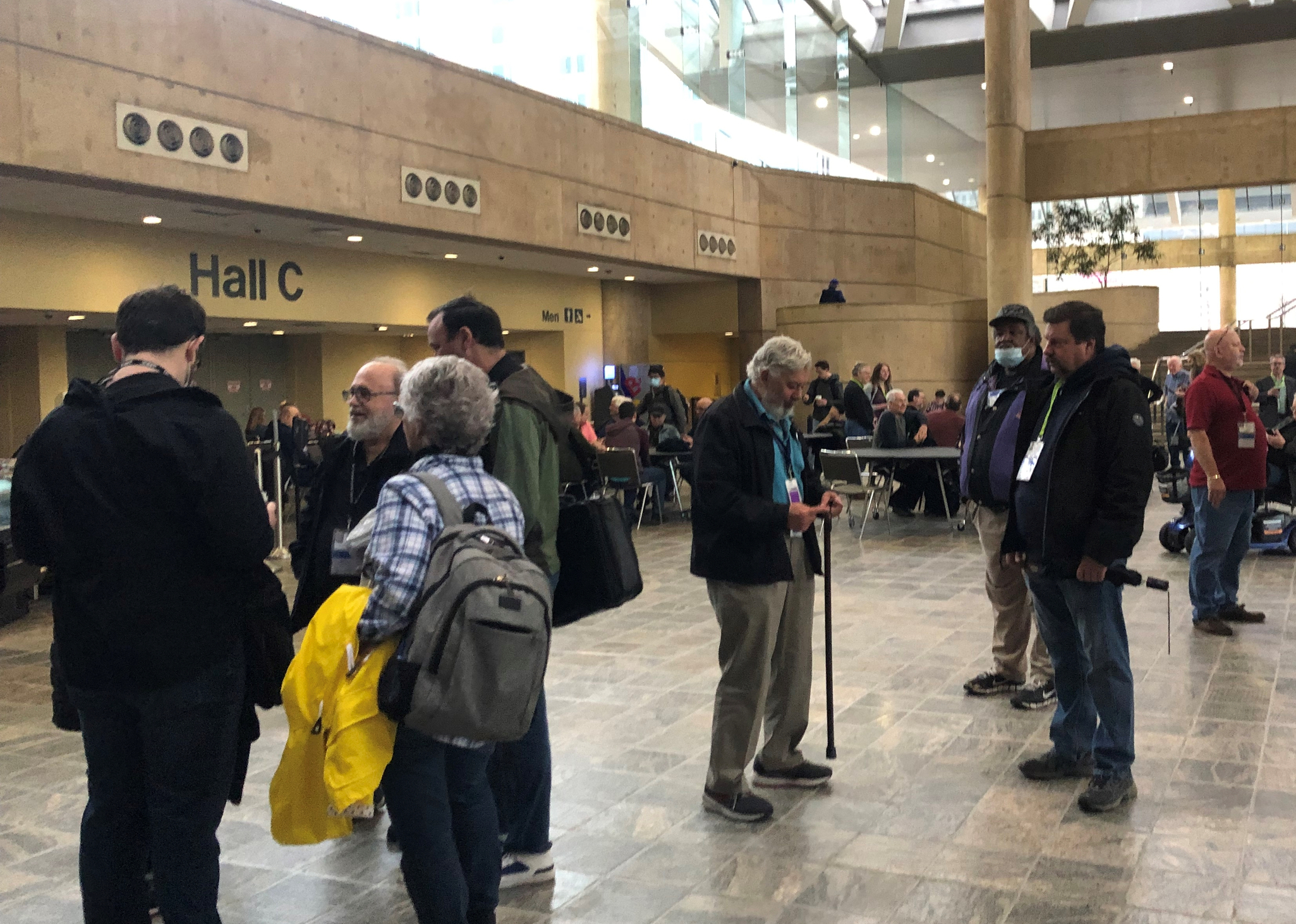 I noticed my ad in the show program!
The doors opened to the public at noon and there was quite a group of folks who streamed in, and soon there was the welcomed buzz in the room.
In between customers, David stopped by my table to show me these interesting old certified coin cards for a 1922 Weak D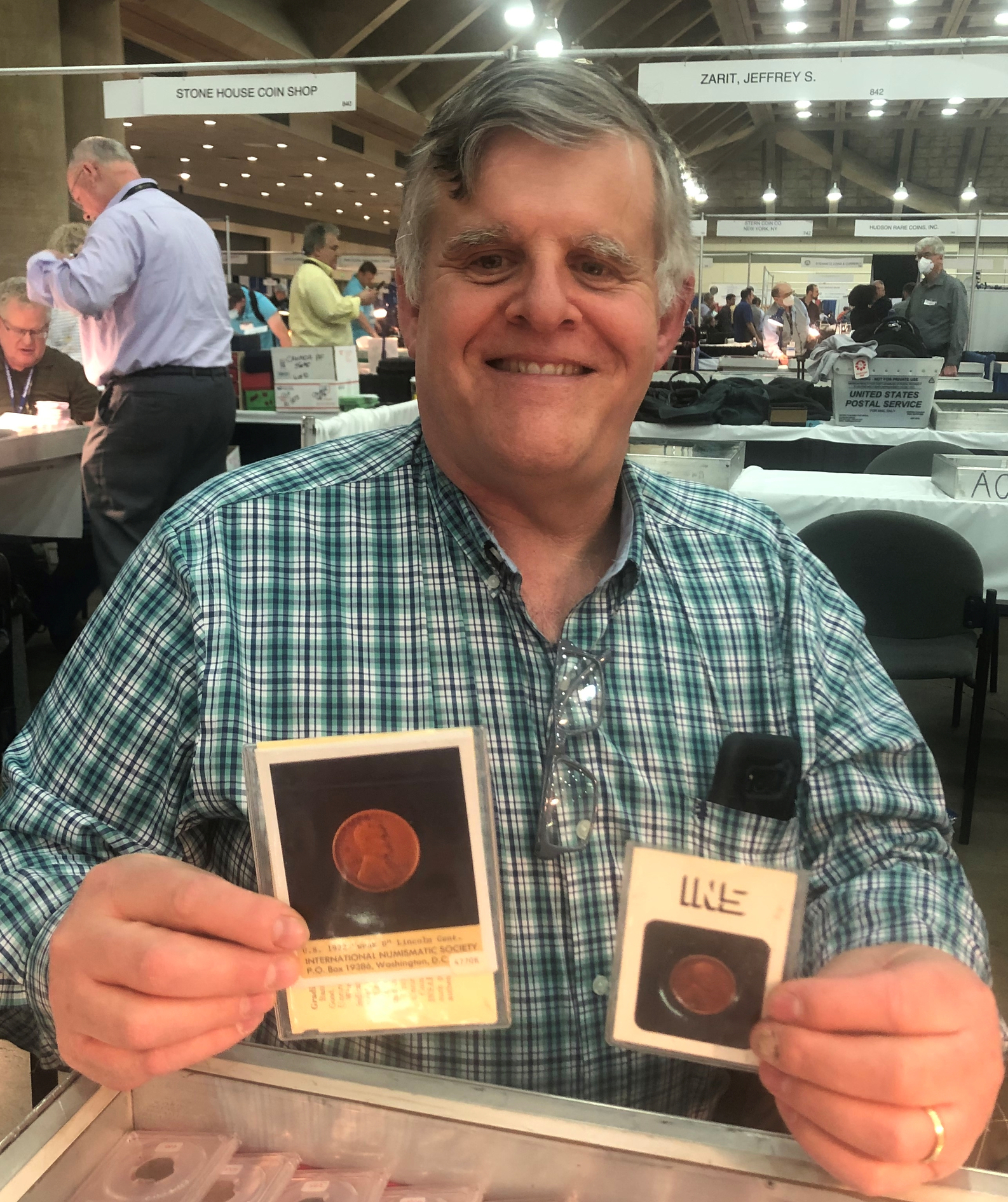 I always check with John Krajelvich to see if he found any interesting penny exonumia for me as he often has an envelope of goodies set aside for me, but unfortunately he said "not this time."
Curtis Mease of PCGS stopped by and gave me this beautiful commemorative medal
I stopped by the Stacks Bowers table and Wayne Berkeley, Brian Kendrella, and Vicken Yegparianto showed me some amazing coins they had on display that will appear in upcoming auctions.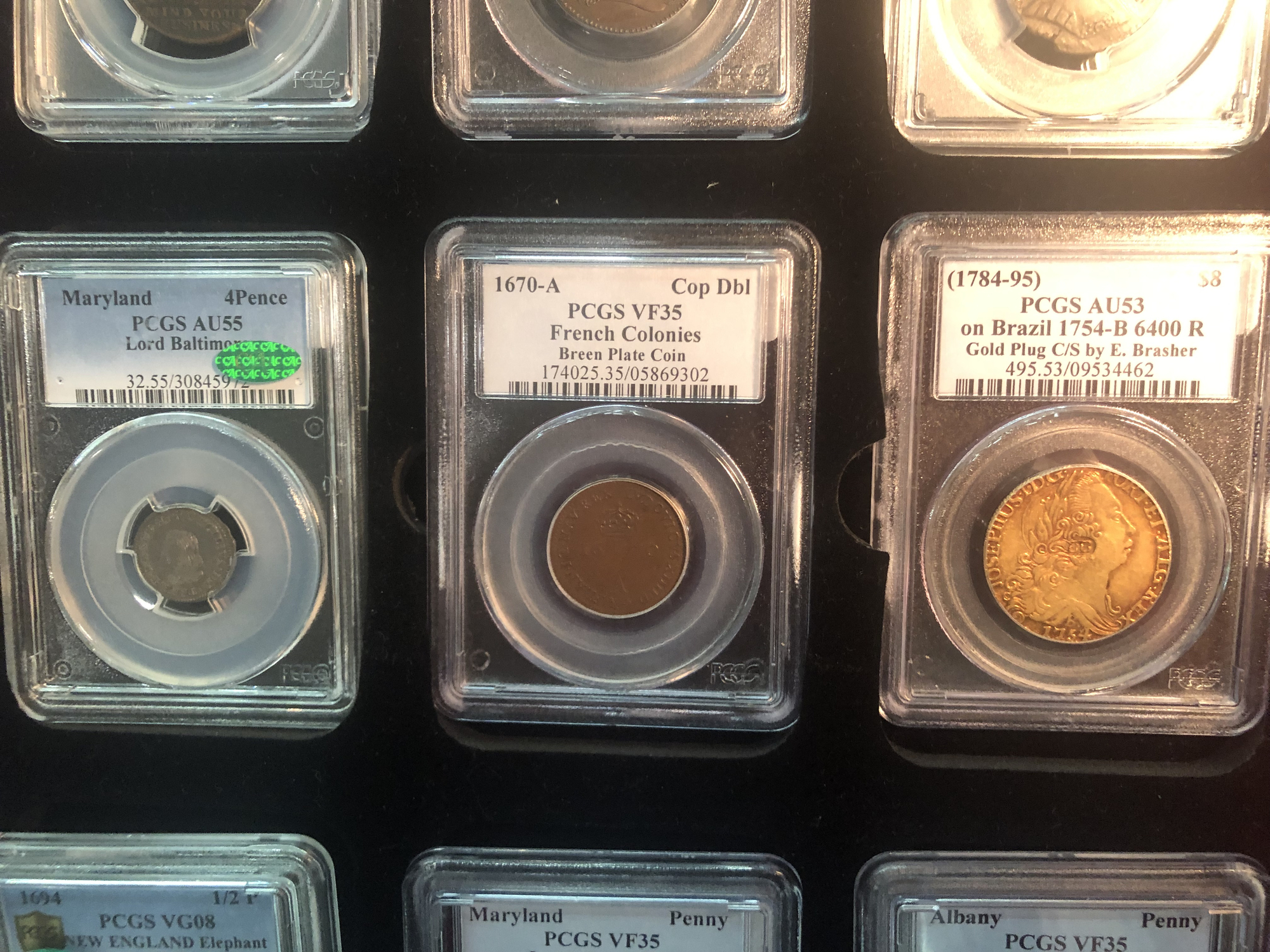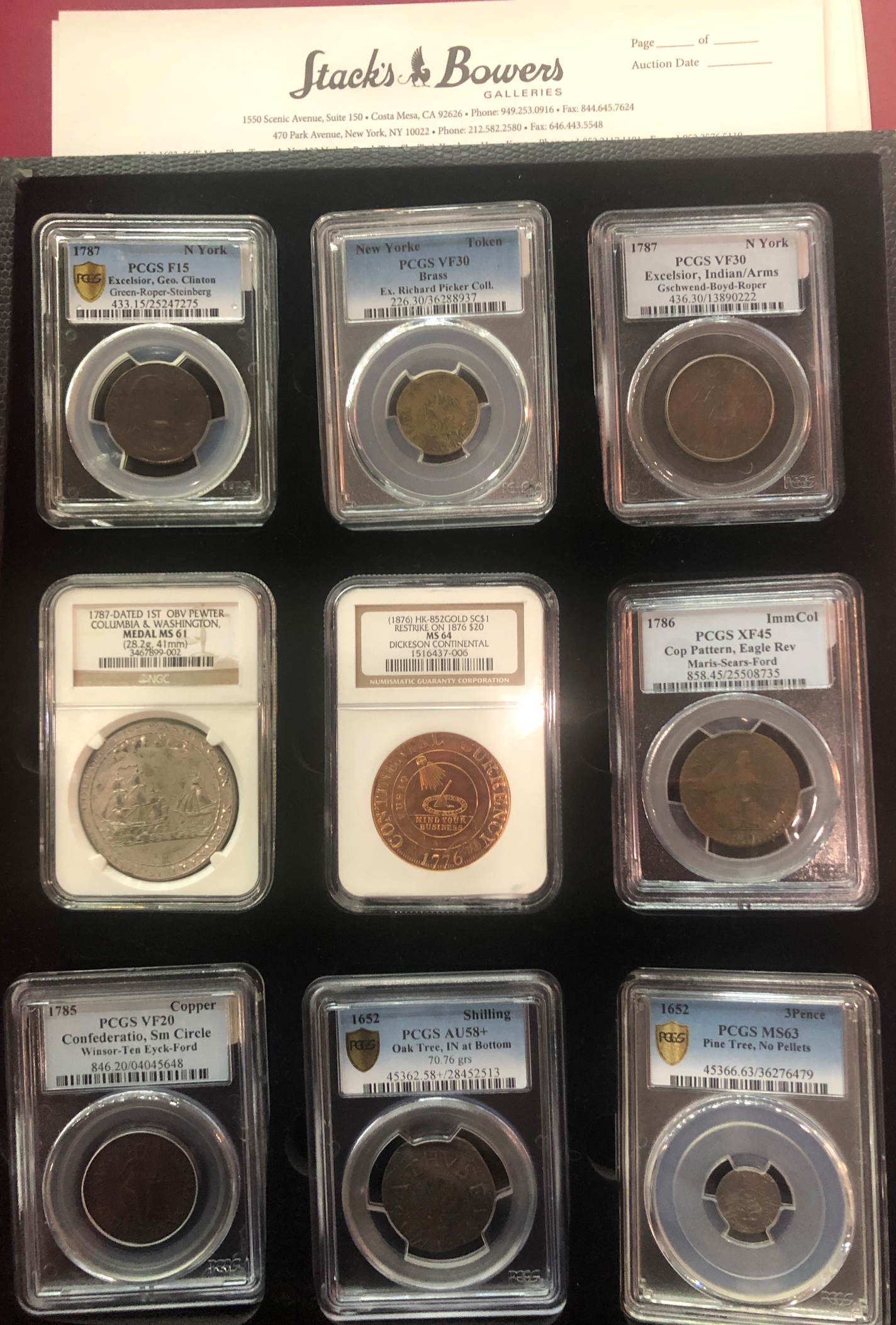 Soon it was time to open up one of the bottles of wine I had brought - one of my favorites, Rombauer Zinfandel!
For dinner Thursday night we headed over to the Capitol Grille - another place that has amazing food. We had another new face in our crew - meet Anna, a relatively new female coin dealer who, like me, sets up on her own!
Their lobster bisque was one of the best I've had, as was their filet with oscar-style topping. And the wine we chose went perfectly with everyone's dinner!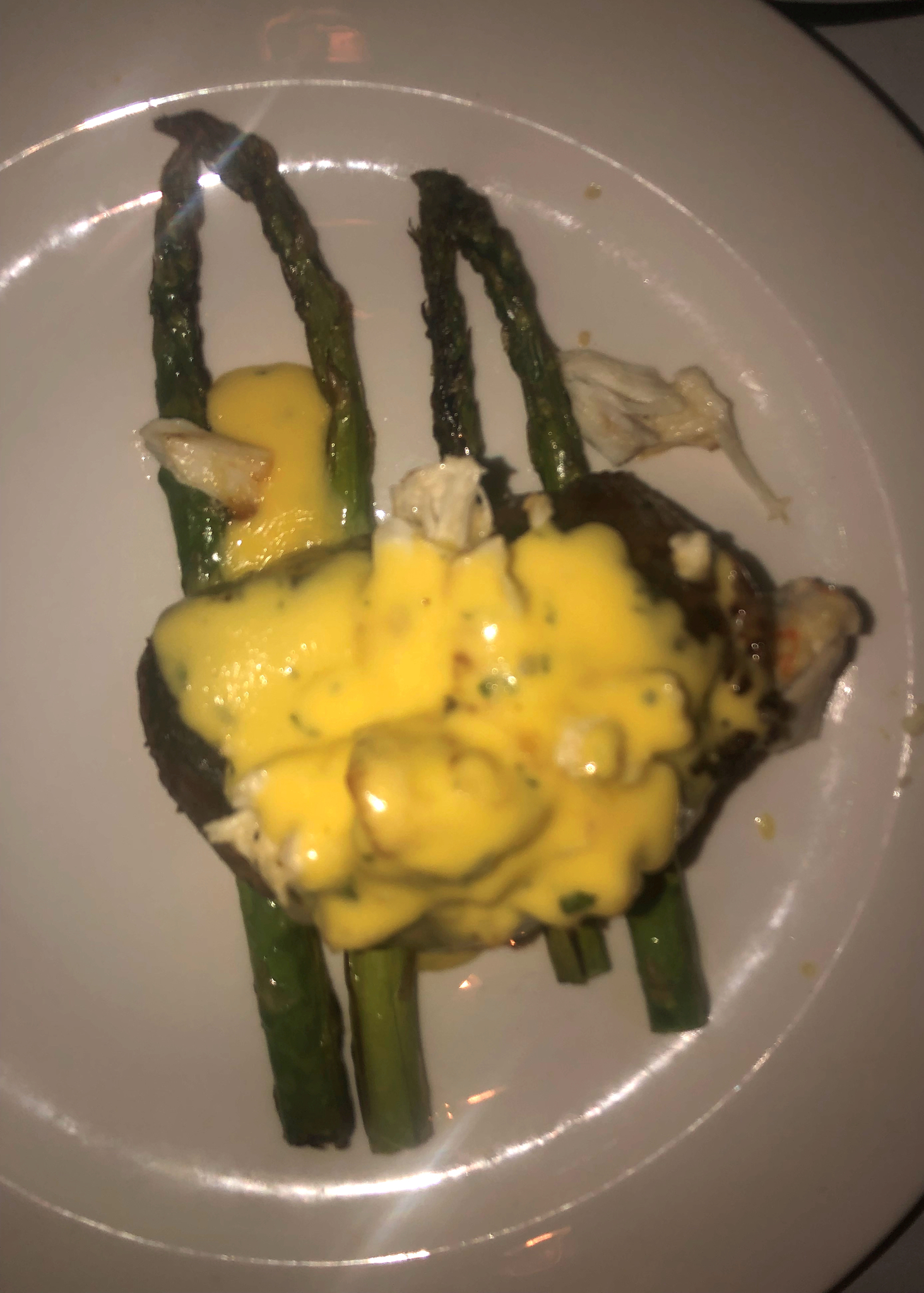 I arrived at 9 when the show opened to the dealers - registration was ready to go and there was already a small group of collectors waiting to for the show to open to the public.
I took a few minutes before the public came in to take some photos around the bourse floor.
Jacob from Coin World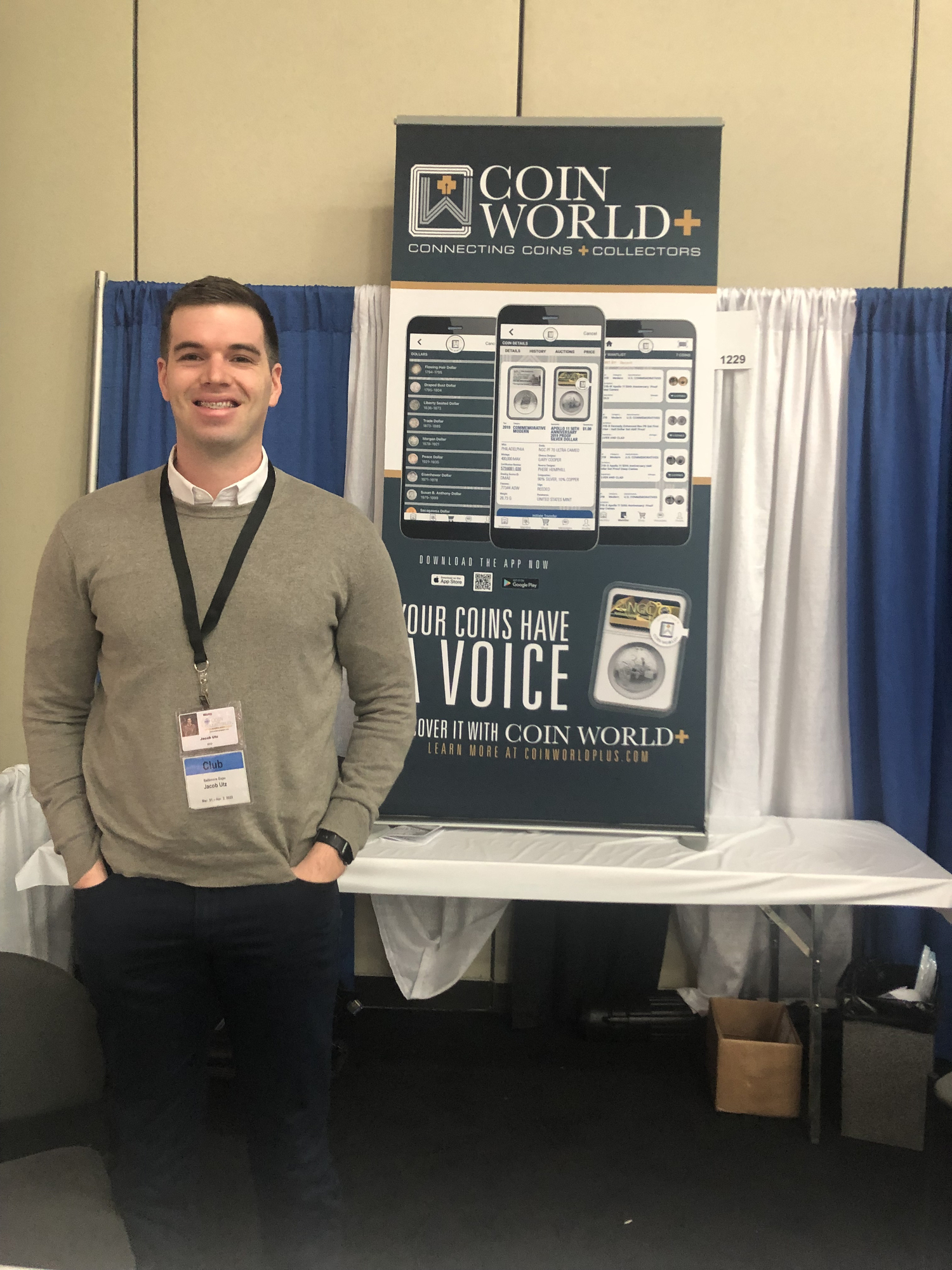 Guys working hard at PMG

NGC Crew

PCGS Folks!

Whitman Ladies

Doug/1Buffan stopped by to say hi

My longtime dealer friend Gary Galbo stopped by to say hi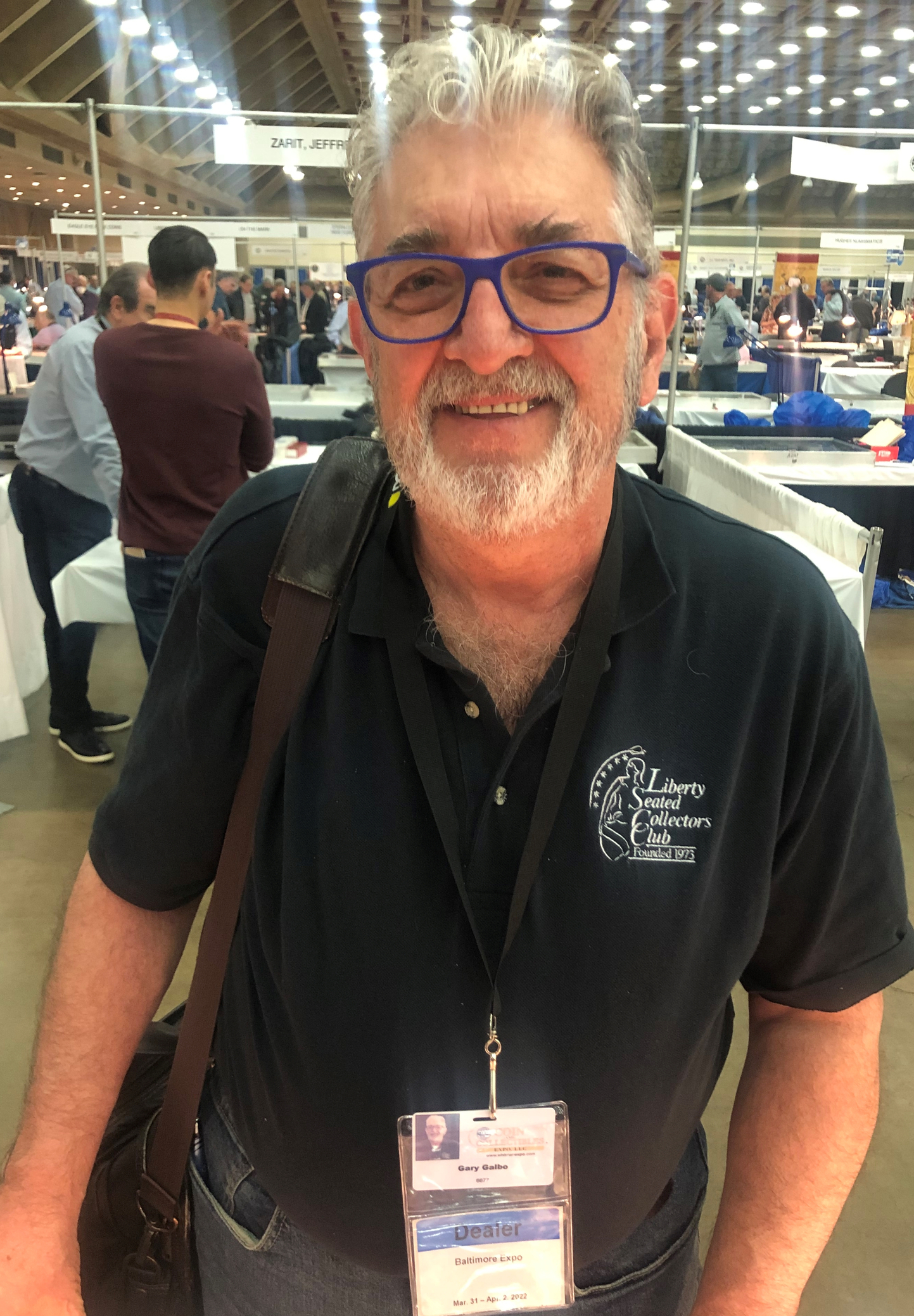 A young man came by with a few Indian cent varieties he had cherry picked, including this super scarce 1888/7 Indian cent (S-1) in VG that I was very happed to buy from him!
Friday night of every Baltimore show is our "Black Olive" night. This time, part of our group (the folks from Sedgwick) could not be at the show so we had some new faces. Tom Reynolds and Brian Alty from Northeast Numismatics were able to join us.
We start with white wine upstairs, taking our time chatting and enjoying the wine while our host Dimitri tells us about the wines we'll be having.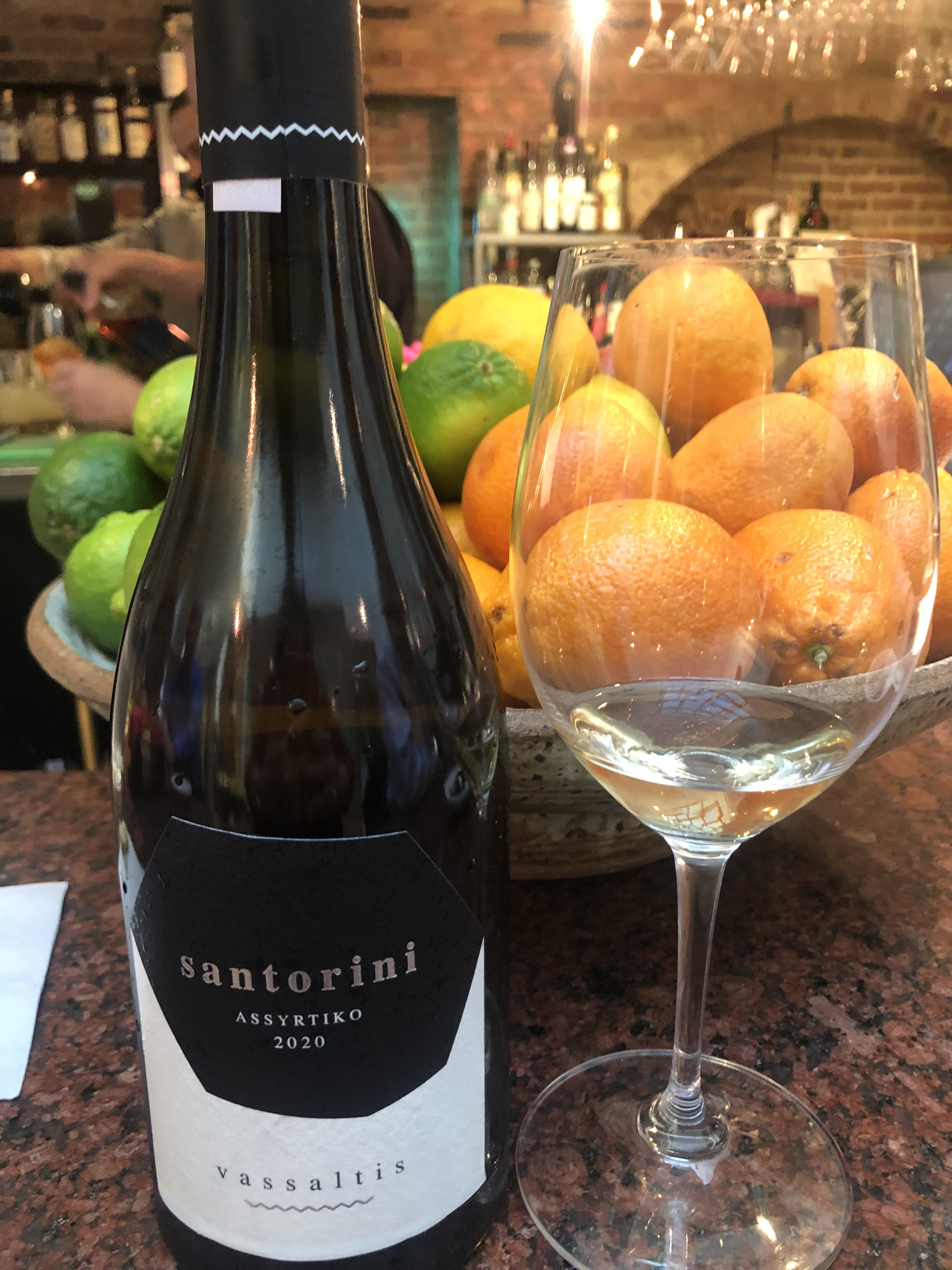 He is the son of the owners and pretty much grew up in the restaurant business. We found some interesting articles about Dimitri and the restaurant on the wall.
Then we head down to the wine cellar where one large table is set up for us.
For someone like me who is not a seafood lover, their gilled octopus is outstanding! They even had a stuffed octopus that everyone said was amazing, though I wasn't quite up to giving that a try!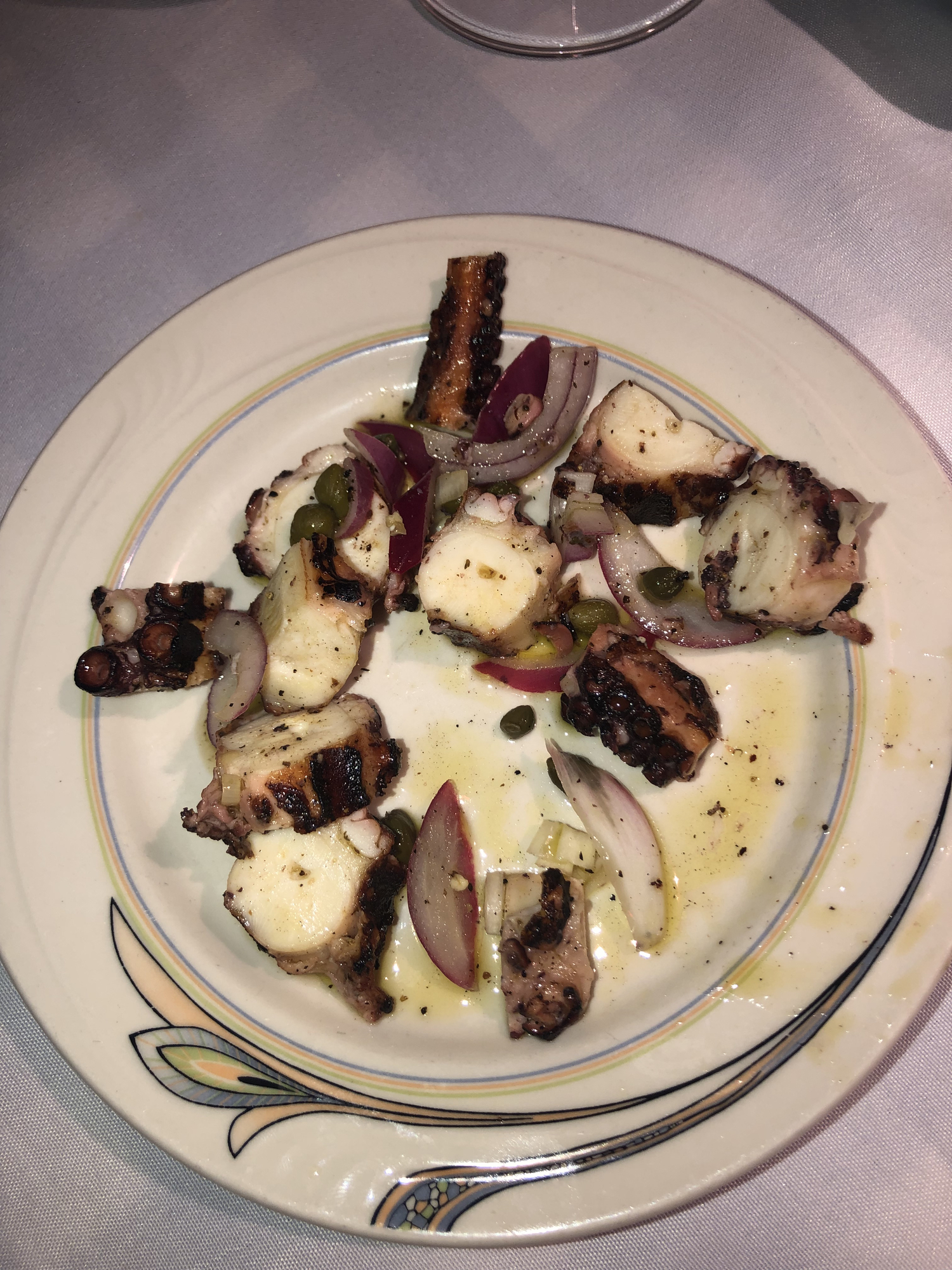 And for dessert, there is nothing better than the homemade walnut ice cream, accompanied by some amazing dessert wine!
Dimitri was once again a wonderful host and treated us like we were extra special. As usual, the food was great, the wine even better, and the company the best!
Saturday was the usual wind-down day, though I had a few decent sales. Then it was time to pack up and head to the airport. I flew through Dallas on the way to Baltimore, but flew through Denver on my way home. I always love flying over the Rockies, they are so majestic and beautiful.
I was exhausted when I arrived home, but so glad to be home with my hubby and of course Penny who seems to enjoy making my suitcase her cuddling spot!
Next up: the PNNA show in Seattle/Tukwila tomorrow, then Central States in a couple weeks!
Charmy HarkerThe Penny Lady®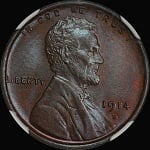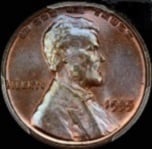 Leave a Comment