Home
›
U.S. Coin Forum
My Morgan Collection Part 19 (1901-1902-O)
david3142
Posts: 3,313
✭✭✭✭✭
We kick things off with one of the biggest condition rarities in the series - the 1901. Moderately tough in circulated grades, the 1901 is a challenge to find in MS and extremely rare in gem. The finest known is a single MS66. There is but one coin in PL and one in DMPL. I have never seen a nicely toned one, so for this slot it makes a lot of sense to go for a strong AU. AU55 and AU58 grades are available in just about any major auction although it is hard to find one without issues. This coin is free of hairlines and still has strong luster.
1901 AU58

The 1901-O is just above common, PLs are available but DMPLs are quite tough. Like most 20th century Morgans, toned examples are rare or non-existent. Here is another MS65PL coin that I just love. I haven't checked but I would guess that MS65PL is the most common grade I have in my set. This one is borderline DMPL with about as much cameo as you get for the date. The reverse cloudiness is just die polish lines.
1901-O MS65PL CAC

Unfortunately, at this time I still do not have a 1901-S.
1902 is an overlooked date. PLs are very tough and there is but one DMPL at PCGS. Finding a nice white one isn't too hard as they do come nice, but anything with color is elusive. Even the Sunnywood coin has just a small splash of obverse color (although it is pretty and the reverse is toned too). Mine is about as nicely toned as any I've seen but it certainly isn't a rainbow.
1902 MS64

1902-O is fairly common and PLs aren't too tough although they will have next-to-no cameo contrast. DMPLs are rare but there are a handful of decent toners. The Sunnywood 02-O looks beautiful (though I haven't seen it in hand) and I was the underbidder on it. Mine is a lower grade but I think the color pattern is even cooler. It is the only end-roll toner I own. Purchased from a forum member!
1902-O MS64+CAC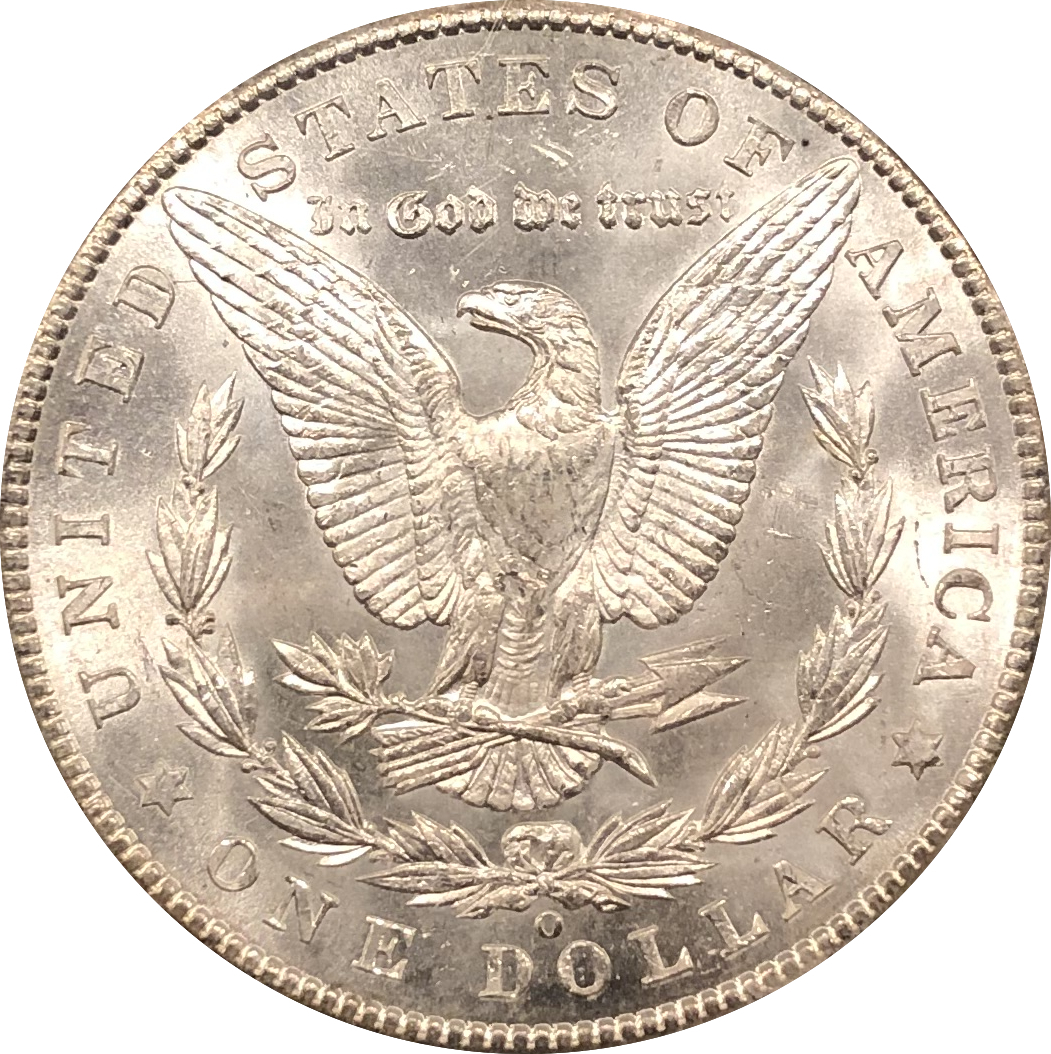 As always, thanks for reading and post a few of your own 1901 - 1902 coins!
Tagged:
Leave a Comment