Home
›
U.S. Coin Forum
Catbert's FUN Show Report
Catbert
Posts: 6,269
✭✭✭✭✭
(Edited to replace video with pics)
This was my 3rd FUN Winter convention. It is a great time to hang out with friends and to wander the bourse of 500+ dealers. Yes, there were several dealers that had bailed as detailed on this forum, but there were plenty of options for the material I like to collect.
I flew in Wednesday night to be ready for the Thursday morning opening for the public. I joined several coin friends to reside at a VRBO townhouse about 25 minutes away from the convention center. Having others around to discuss the day's activities and have a few drinks is a great way to unwind after a busy day at the show. I also got to meet @Yorkshireman which was a pleasure!
My first stop upon entering the bourse was to speak with Bonnie Sabel of Sabel Rarities. There was a coin that I couldn't get out of my mind after seeing it at the Baltimore show (I'd referenced it previously in another thread here). I wanted to see if we could come to an agreement on the price even though I know I'd be paying what, in my mind, was a ridiculous color premium for a price guide value of $35. I wasn't successful initially with my offer, but by the end of my time at the show, we came to an agreement. Yes, "stupid is as stupid does", but I had to have it. PCGS PR67:
The above coin is not what I usually aspire to collect, but it is a distinctive presence and is accurately depicted in the TV.
Part of my mission at FUN was to sell a few of my coins so that I could strengthen my type set efforts. I also wanted to gain feedback from respected dealers on the collection thus far. I was pleased to hear that all 4 dealers I showed it to were impressed and wanted to buy most of what I had. With that in mind, I did sell 7 coins, consigned 2, and bought 6 others.
Forthwith, here are the coins acquired (beyond the quarter above):
VF25 CAC from David Perkins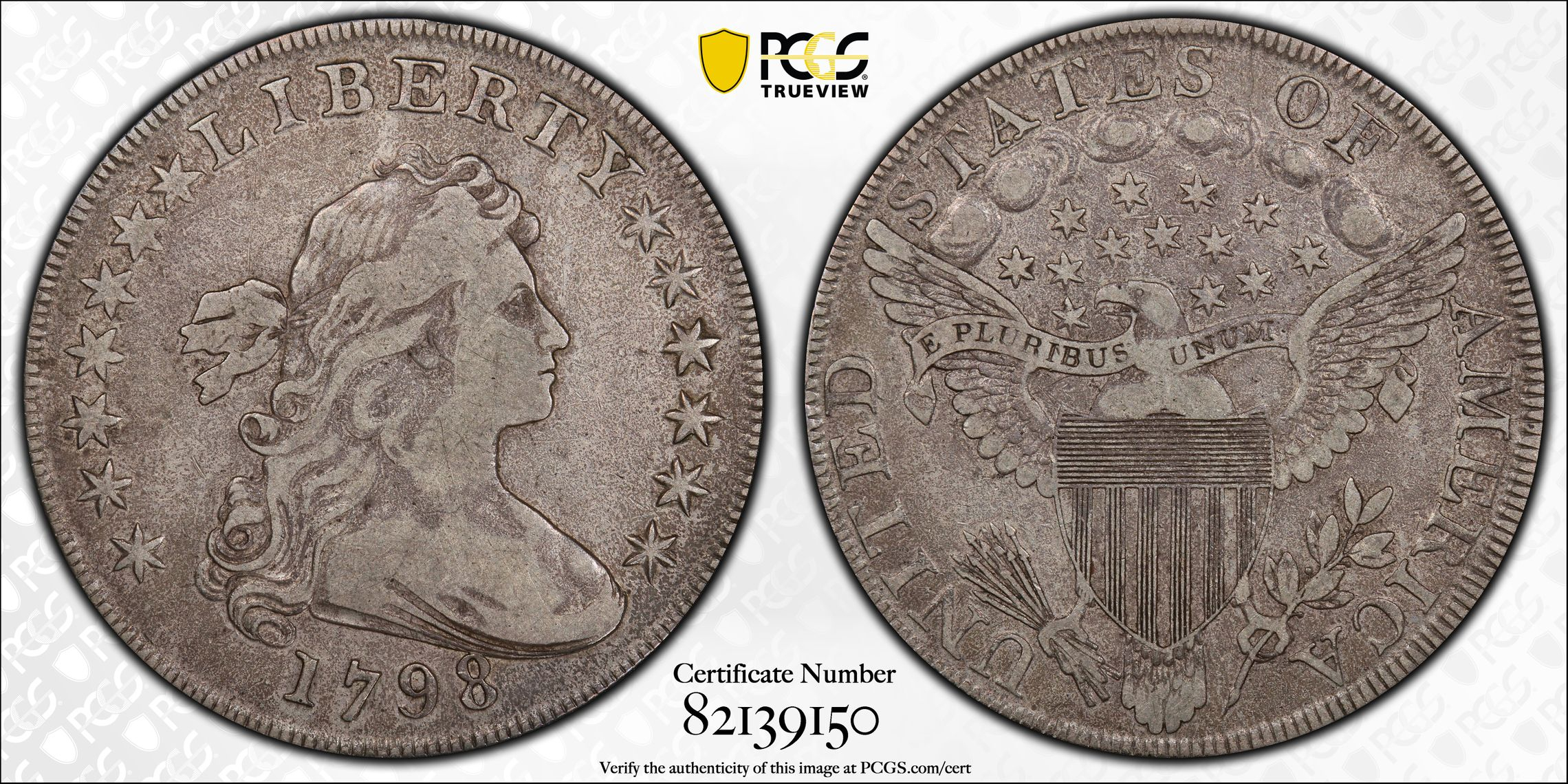 AU58 CAC from Rinkor Rare Coins
MS64 CAC from Gerry Fortin
AU50 CAC from Phil at Eye Appealing Rare Coins
MS64FH CAC from John Agre
I did have dinner at Vito's Chop House with my group and two dealer friends. Listening to dealers talk about their challenges, war stories, and big wins was fun and interesting to me. Not surprisingly, the ability to replenish inventory with nice coins was a consistent theme. The CAC price guides were also felt to be understated, particularly for seated material. Both stated they were having a great show. The steak dinner was great while sipping a Stags Leap "Artemis" cabernet.
One of the great things about attending big shows is the ability to see awesome collections on display. There have been other reports about Stewart Blay's impressive collection of which I'll share a few pics here:
Of more interest to me was Jim McGuigan's half cent collection that will be auctioned by Heritage this August. Just so cool and, while I doubt I'll be able to afford one, this will stay on my radar.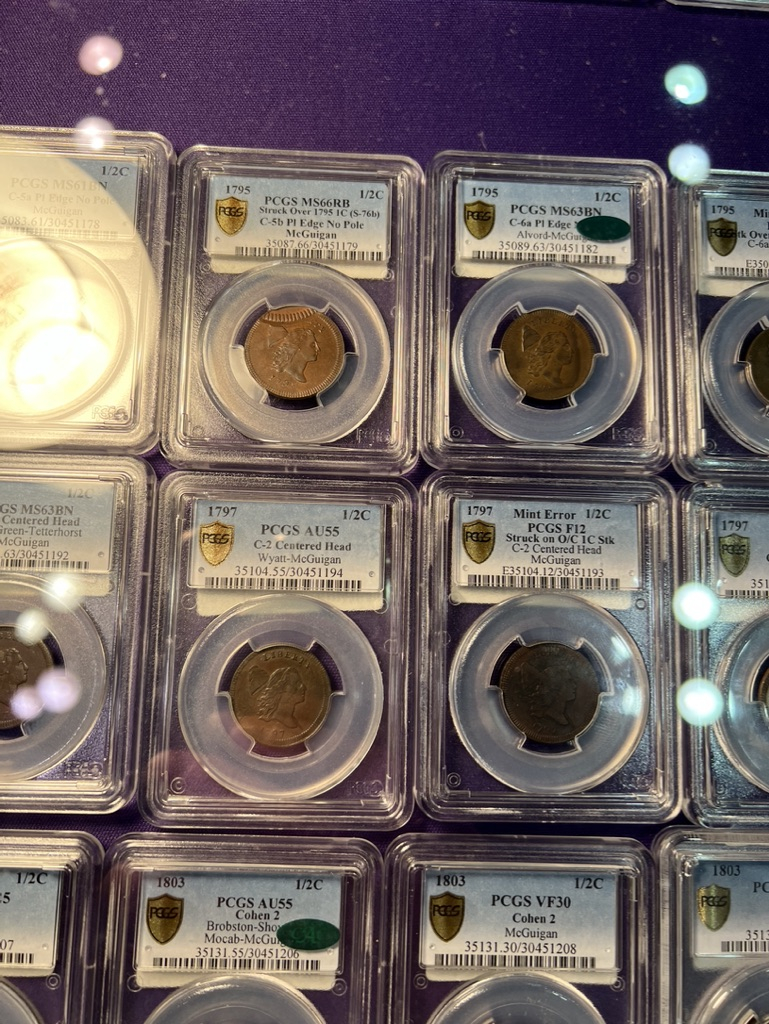 I had such a great time and will continue to attend Winter FUN when I can. Thanks for reading and share your thoughts on my new pieces (good and bad)
"Got a flaming heart, can't get my fill"
Leave a Comment