Home
›
U.S. Coin Forum
My start in coin collecting and biting off more than I can chew
Thrindal
Posts: 36
✭✭✭
I got my start in the mid 1980's. My father gave me a loose box of coins with a cool story. His father, while doing renovations to their home in the 30's opened up a wall and in the wall was a jar of coins. He eventually passed these on to my father and my uncle who split them up.
I loved looking them over and put the nicer ones in capsules myself. Over time they would get put away for long periods and taken out and revisited again. I then decided I wanted to see if I could get some graded (honestly dealing with coin dealers in my area has not been fun) the first dealer said only two coins were worth grading. They happened to be the two coins I thought were the best as well so that was good. The first was an 1892-CC Morgan, worn but still nice details. It came back as a VF20 but it is a beautiful coin (at least to me).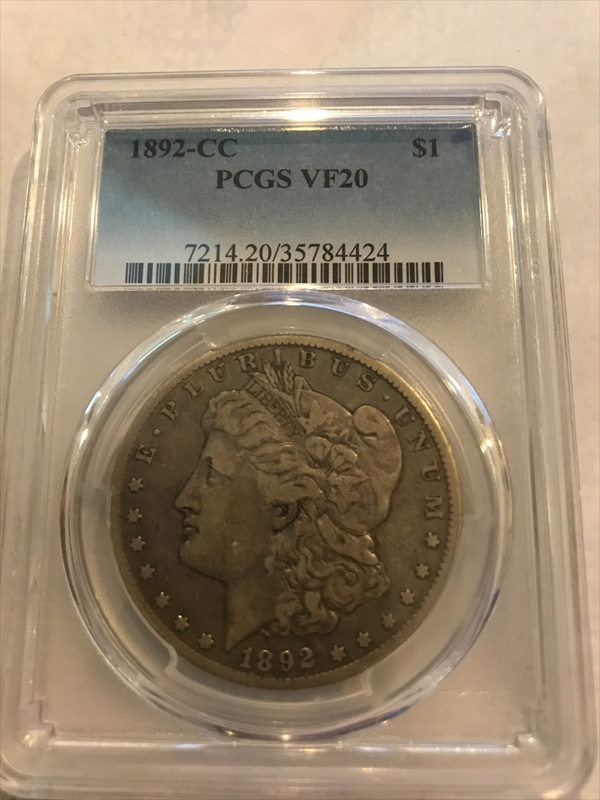 I love the patina and honestly I prefer circulated coins and imagining the pockets they have been in and the purchases made. To me wear adds to the beauty.
The second coin was always my favorite and this one has brought me down a rabbit hole. The coin is an 1853 Seated Half. To my surprise the coin graded better than expected and turned out to be a DDO variety.
I love the DDO because it is almost visible to the naked eye and only requires minimal magnification to see.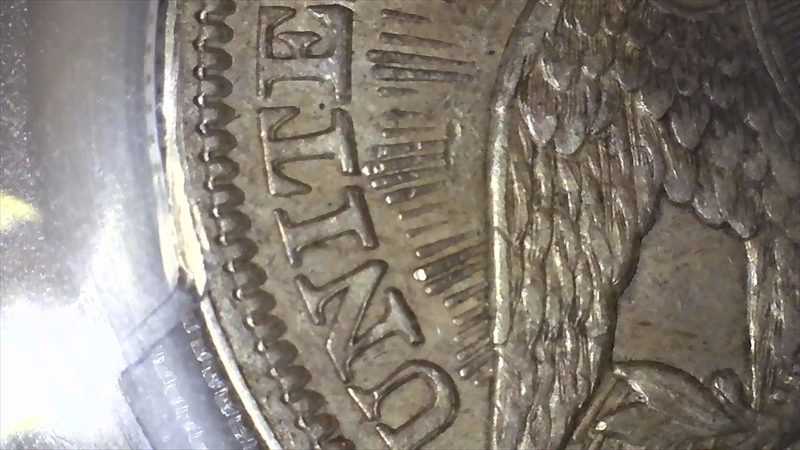 Again, not a perfect coin but it is my favorite and likely always will be.
My issue with dealers that I have dealt with is they don't listen. I had several other coins, most were not great but I had a couple of Seated Quarters, a Dime, and a Half Dime I wanted graded. The dealers I worked with kept telling me it wasn't worth it, one even tried to tell me they were junk silver (sorry seated anything is never junk silver). I finally went in and just told one to grade them. They asked why and I told them "I want the provenance of a grade, sure they will probably only be worth about $100 each after grading but I would rather pay the grading price then spend a $100+ to buy a graded coin" They came back as expected except the dime came back as an AU50 which was far better than expected. I understand the coin shops would rather sell me a coin, problem is the shops I have visited only carry coins far out of my price range.
Now the rabbit hole, I want to finish a PCGS Basic Seated Liberty type set. I just found a lower graded 20 Cent piece but I still need to get a $1 and a Trade Dollar. With my means these are going to be difficult. My hope is to finish the set with lower graded examples until an opportunity comes where I could afford a better graded example which may never happen looking at prices. I think I should be able to swing a Trade Dollar eventually but the Seated Dollar is elusive in my price range.
Thanks for reading
Leave a Comment