Home
›
U.S. Coin Forum
PCGS NFC Technology in Action
PCGS_SocialMedia
Posts: 244
mod
As of Monday, February 24th all PCGS Gold Shield® submissions are receiving a Near Field Communication (NFC) chip technology-embedded slab at no additional charge. We had some of the security chip-embedded holders with us at the Long Beach Expo and shot this brief video showing the anti-counterfeiting technology in action: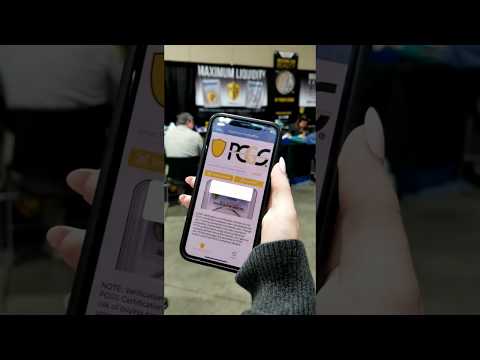 As you can see, PCGS slabs embedded with NFC technology allow any collector, with a modern smartphone (Android and iPhone XS or newer), to easily verify that the coin encapsulated within was indeed certified, graded, and slabbed by PCGS. "The NFC chip contains a uniform resource locator (URL) that generates a unique, cryptographic one-time password (OTP) that changes every time the chip is tapped. This password is validated by the HID Trusted Tag® Cloud Authentication service to prove that it is the exact same tag that was issued with the slab."
Those with NFC-enabled smartphones need only to put those devices close to the chip. This will automatically launch the PCGS Cert Verification app displaying information about the coin, verification that it is housed in an NFC enabled Gold Shield Holder, and a TrueView image.
Those with older phones can use the free PCGS Cert Verification App which now includes an NFC Scanner.
This technology works best alongside our free app which can be downloaded here: https://www.pcgs.com/apps
Coins that feature an NFC chip can be identified by our new NFC symbol on the back of the holder

Or on the Cert Verification page on the "Security" Line:


Learn more here: https://www.pcgs.com/news/security-chip-slabs
Tagged:
Leave a Comment