Home
›
Thanksgiving Giveaway 2019 #1 Winner has been posted
CollectorBonEZ
Posts: 363
✭✭✭
So this is my second giveaway. This is my way of getting to know some of you and to learn about what motivates other collectors. This is also to honor Thanksgiving, by thanking my fellow collectors for supporting the hobby and providing information to inquiring minds and giving someone a nice addition to their hobby and collection.
The prize will be given at random from the pot of entries. The prize will be one of three coin lots listed below.
Entry deadline is midnight 11-27-2019 PST.
To enter:
1) Start your post with Giveaway Entry to be entered into the drawing. Only one entry per person. You may post as many comments as you like, but you will only be entered for the drawing once.
2) Tell everyone what your favorite coin, coin series, or coin type you most enjoy collecting. Tell as much or as little as you like as long as it is a true story.
3) Choose your prize from the available selections. Clearly mark Prize #
4) Post.
The amount of information you share will not effect your chances of winning, this is a random draw.
The winner will be randomly drawn on 11-28-2019. I will message the winner after the drawing. I will cover shipping charges to the U.S., for international I will cover the first $10 of shipping anything over that will need compensation.
Prize #1)
Complete Littleton 20th Century Type Set Folder with Barber era coins in birth year slots.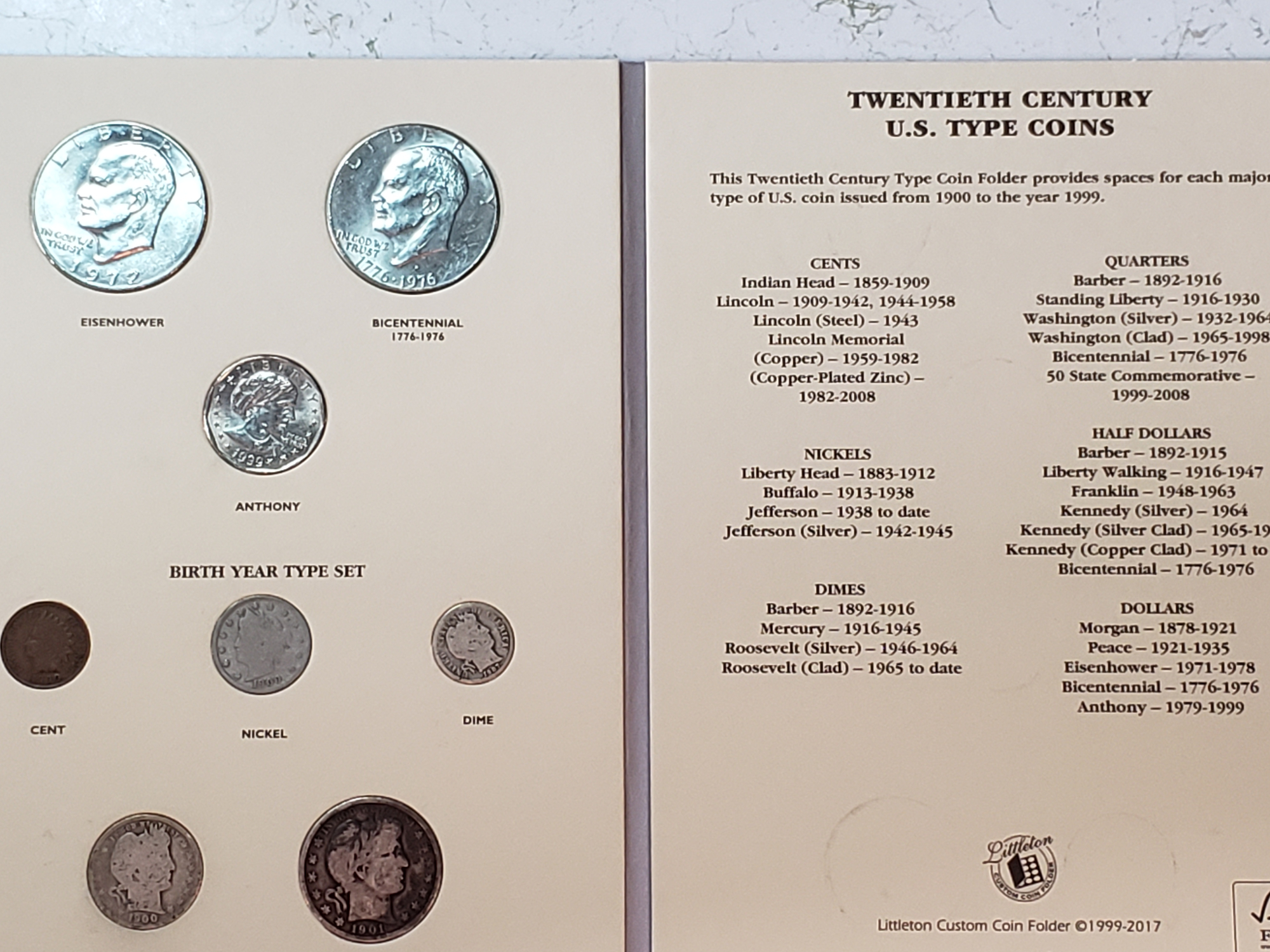 Prize #2)
Near Complete Brilliant Uncirculated 1999-2020 Whitman Deluxe Quarter folders with Circulation Cent & Nickel Commemoratives and copper rounds with currency designs.

Prize #3)
Copper Bullion Mega Lot

Prize #4)
Exonumia and silver coin culls.