Home
›
U.S. Coin Forum
FUN: A dollar, a Thaler, and pickles

messydesk
Posts: 15,847
✭✭✭✭✭
Got back from 2 1/2 days at the FUN show this morning. A good time, as always. I got to meet up with the usual band of VAMpires while there, as well as some I hadn't met before, saw a lot of familiar faces from here, and met a few for the first time, including, but probably not limited to @Insider2 and @ponderit. The PCGS luncheon was good (with one well-discussed exception), and I got to finally meet and chat with @BrettPCGS and @HeatherBoyd. VAM Thing XVI on Friday included a rather detailed presentation on the goings on at the San Francisco mint when the first Morgans were made in April 1878, prepared by Pete Burchfield and @Regulated, an intro to Seated dollars by Dick Osburn, and some annual awards. The table I was camped at for the show was right next to Kagin's, which for an hour or so on Saturday, turned into a VAMpire hangout, with a few of us passing around and analyzing 1878-S dollars with David. While hanging out there, I spotted a coin that would fit in my Prime Number Set -- a 1613/2 Teutonic Order Thaler and struck a deal to bring it home.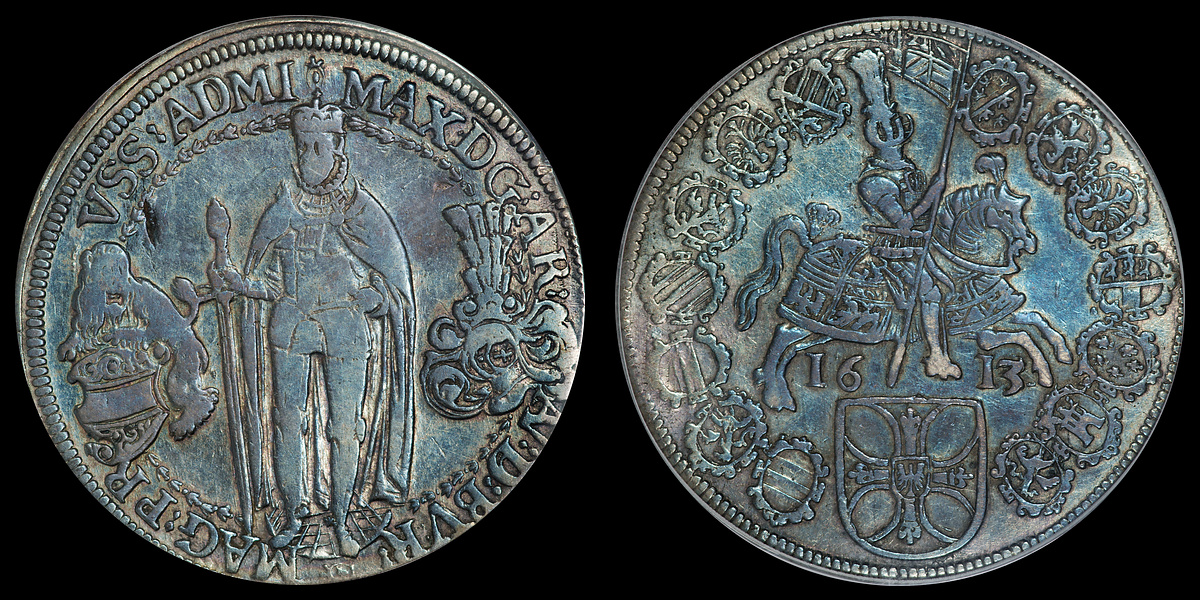 The dollar I picked up from @segoja was also for my set, but the more recent end of it. A nice, flashy 1973 clad Ike in 65 with a QA sticker.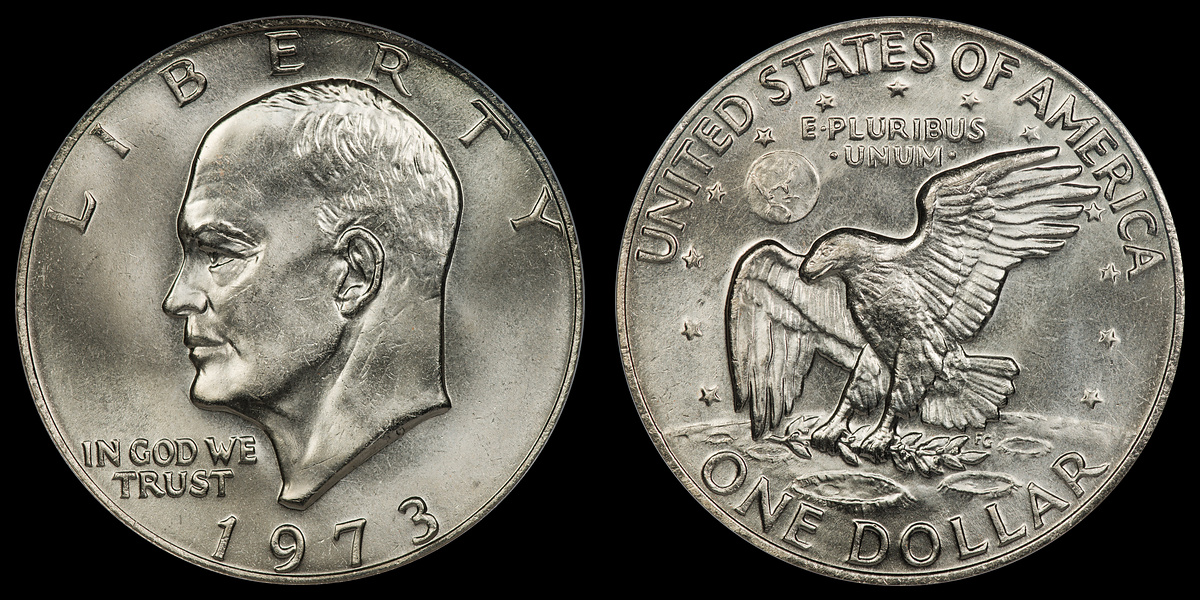 I did the grading challenge ATS, and got a souvenir Florida quarter. I found out at 3 on Saturday that I finished in the top 10 in the grown-ups division, but I don't know where I finished or what the other fabulous prize was. The coins in the challenge were quite varied, US, foreign, errors, problems.
Pickles? Indeed! Those of you who wandered into the "cheap seats" (budget section) may have noticed a bunch of jars of pickles at Doc's Coins' table. They are not just any pickles. They are "Doc & Lulu's Sweet & Spicy Polish Dills." Well worth the investment. I opened the jar Saturday around lunchtime and shared with whomever wanted one. Two "best pickle ever" comments from the Kagin's table. They elevated the convention center hot dogs such that one didn't mind that it took forever for the vendor to prepare their epicurean masterpieces by carefully placing a hand-selected, steamed tube steak into a presumably artisanal bun that apparently needed time to breathe and acclimate to its paper serving dish for a while before it was deemed suitable for use, much as one allows a big red wine to "open up" before serving. Rumor has it that Doc and Lulu will have pickles in Baltimore.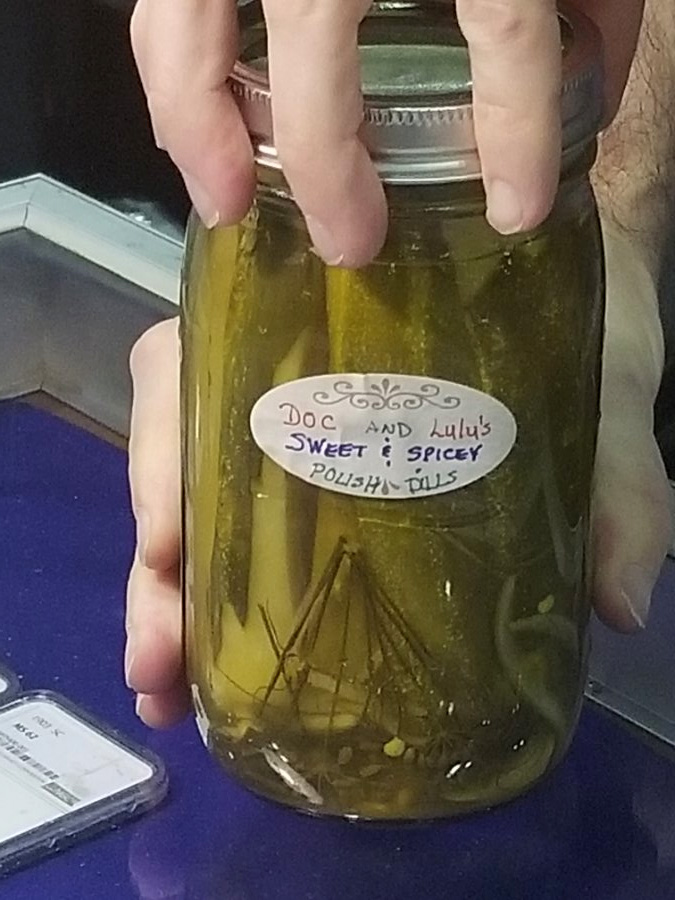 Upon returning home this morning, it was time to take my daughter back to Champaign, IL, for her last semester there. Maybe I'll unpack tomorrow.