Home
›
U.S. Coin Forum
Dan Carr's earliest!

Zoins
Posts: 33,735
✭✭✭✭✭
The "latest" thread got me thinking about how long Dan has been designing coins and minting medals as well as how long his website and catalog have been around. He's definitely been a huge asset to the hobby from my perspective.
Here are some of my early pieces obtained directly from Dan covering designs he submitted to various coin design competitions. The Maine quarter design was the winning design for the 2001 quarter before the Mint altered it for production. The 2006 Colorado design was submitted by Dan to the Colorado Governor's office in 2004. The Sacagawea design was part of his submission to the US Mint for the golden dollar where the reverse was a finalist. The letter below is directly from Dan's website regarding the Sacagawea coin. I also have a few others from my early orders and may post those later but I'm fond of these for their connection to design competitions.
Show off your early Dan Carr pieces!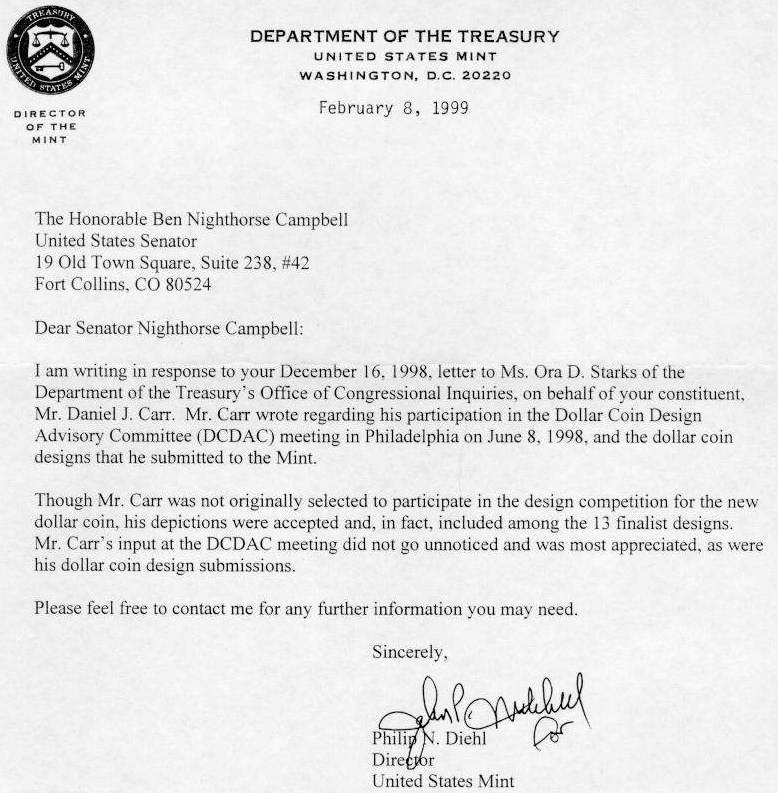 Tagged:
Leave a Comment