Home
›
U.S. Coin Forum
Charmy's March 2015 BALTIMORE SHOW REPORT w/lots of Pics!!!

ThePennyLady
Posts: 4,084
✭✭✭✭✭
This Baltimore show was the fifth show in a row for me, but I was still really looking forward to being back in Baltimore. It's always such an active show, and this one was no different.
I arrived at the John Wayne Airport around 11am sand sailed through TSA with no bag checks for a change! Since I had plenty of time before my scheduled flight, I grabbed a tasty Bloody Mary while I waited.
As usual, I pretty much spend an entire day getting to Baltimore and arrived around 11pm on Wednesday. This is Baltimore from the air at night.
I checked in to my hotel and settled right in. This is the view from my hotel room, it looks out over the side of the convention center where the show was held this year.
The next morning (Thursday) came way too quickly!
The daylight view of the city and convention center from my hotel.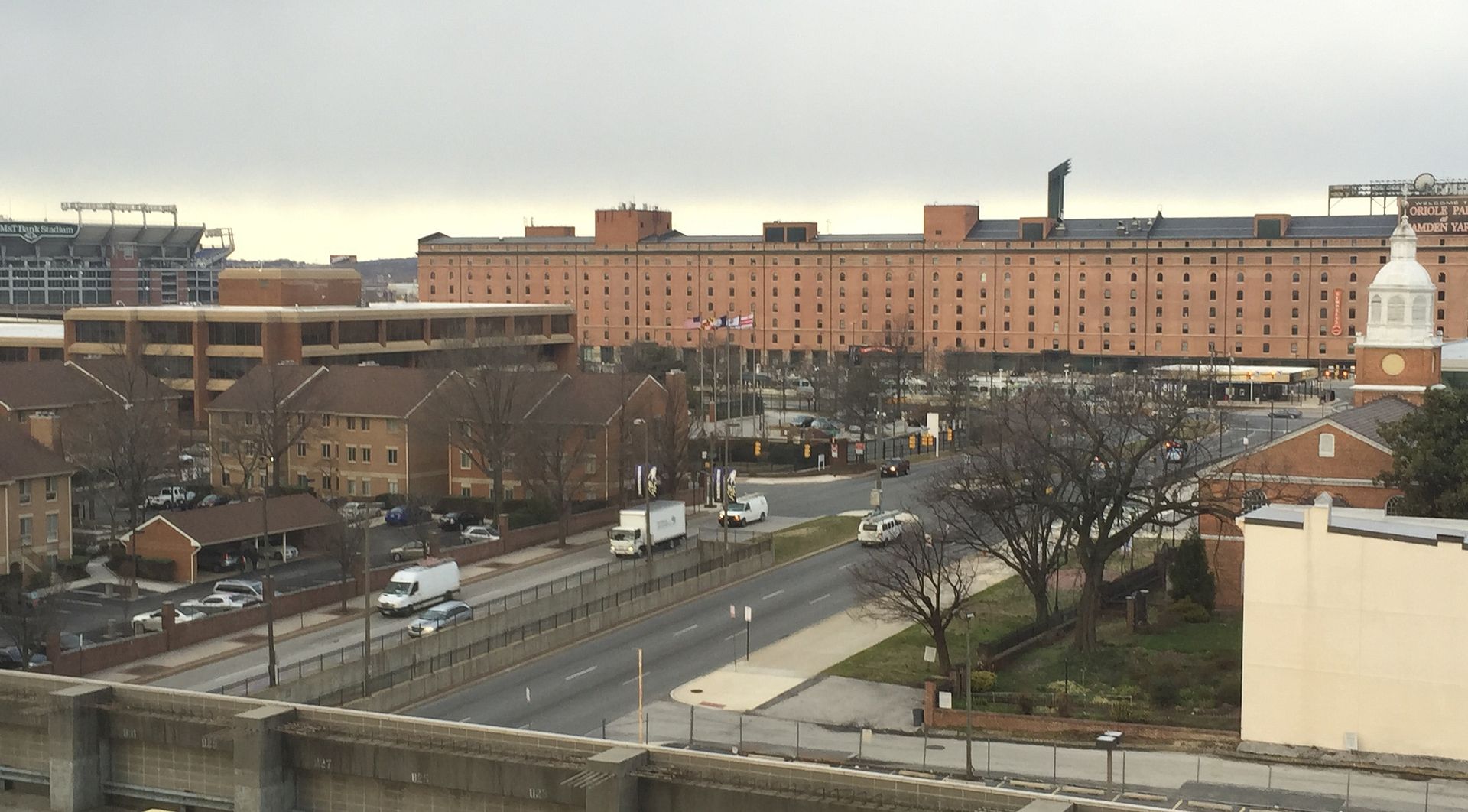 This is the front of the convention center where the bourse floor is located.
My hotel was connected by a walkway to the convention center. I headed over to the convention center to check in and set up my booth. The weather was really nice, in the 60's, though it was expected to rain most of the day.
This is looking out the front door of the convention center where the bourse was located.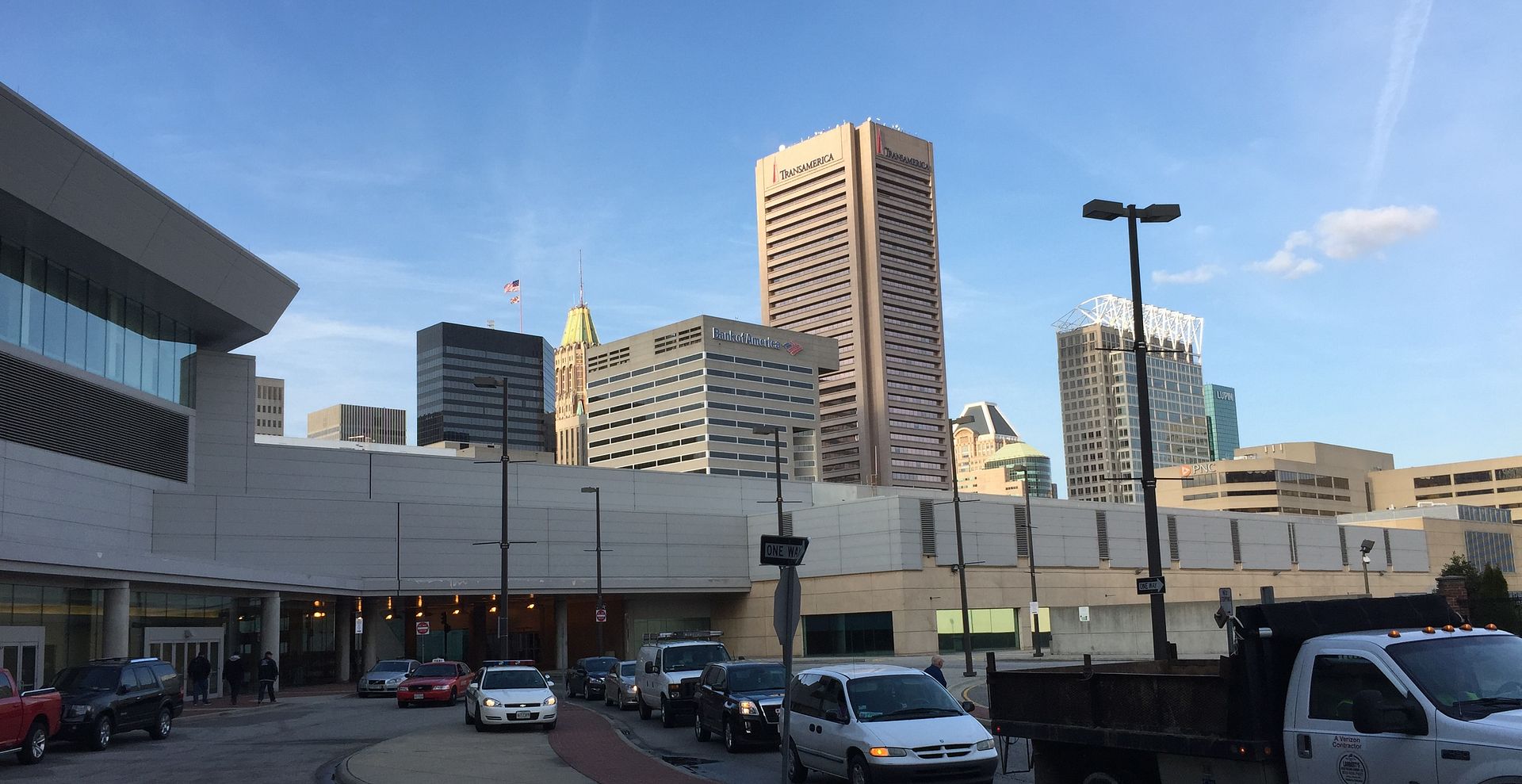 There is a beautiful church located right across the street from the front door.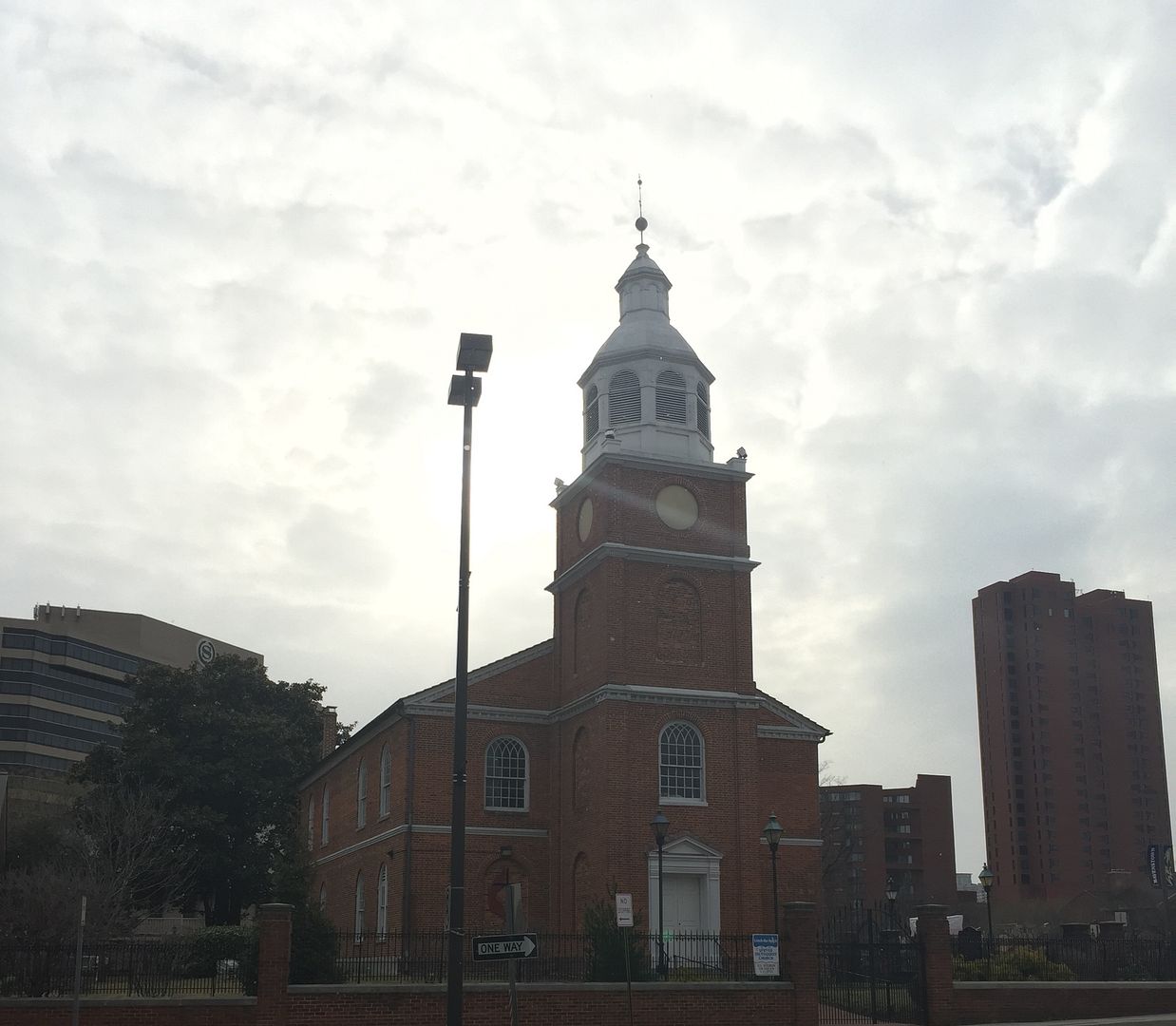 This replica ship was located near the lobby of the convention center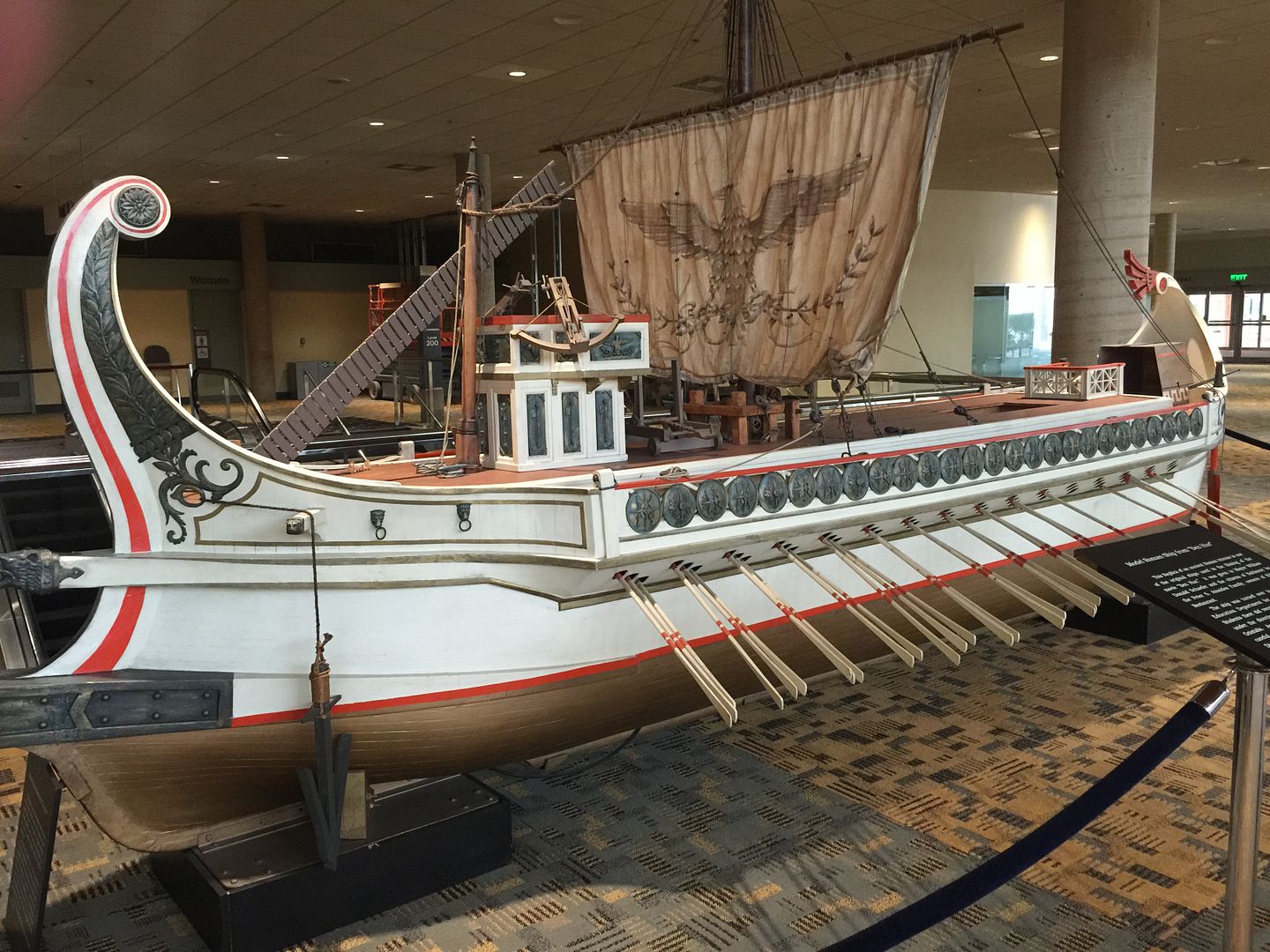 As usual, the lobby was full of dealers waiting to get in, and as soon as the doors opened, the dealers found their tables and business began!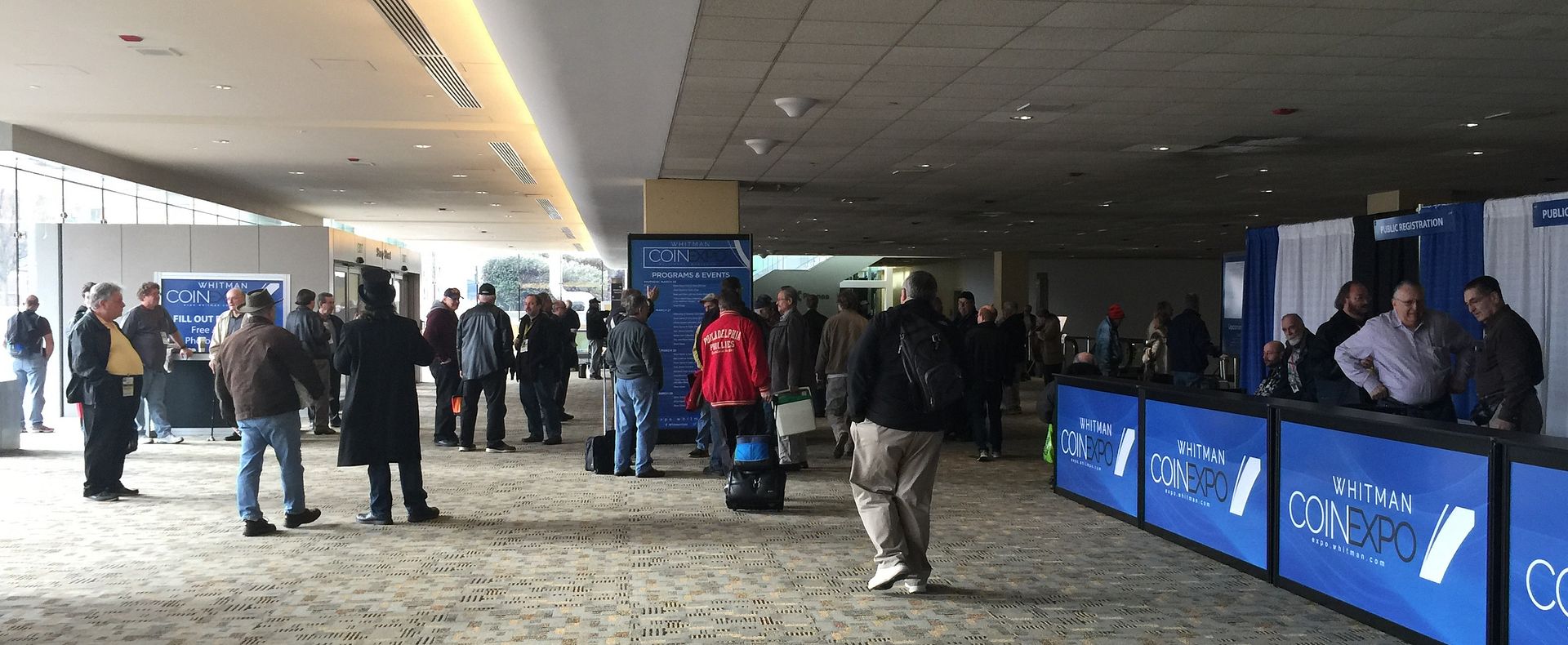 I checked out a couple of my favorite dealers' inventory, picked out several nice coins. These are the newps I bought throughout the show, including a gorgeous super lustrous iridescent toned 1877 Indian cent in PCGS MS64 BN and an even more vibrantly toned 1864-L PCGS MS64 BN, and a stunning 1864 Copper Nickel PCGS MS66 that has a lot of copper red color, rather than the typical gold/tan toned copper nickel cents.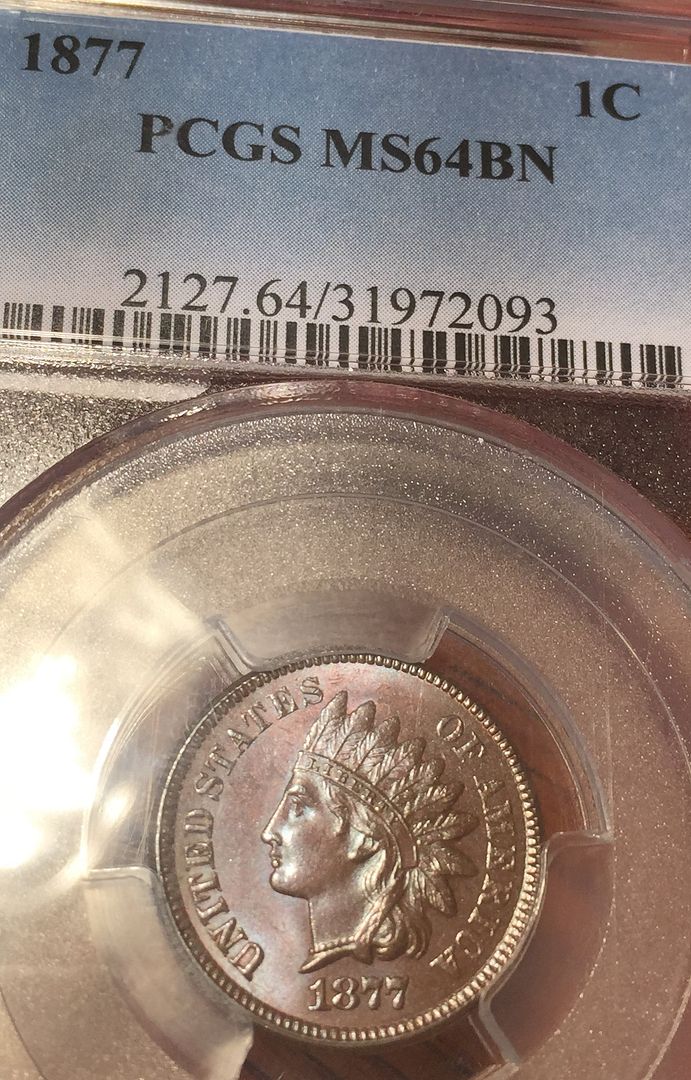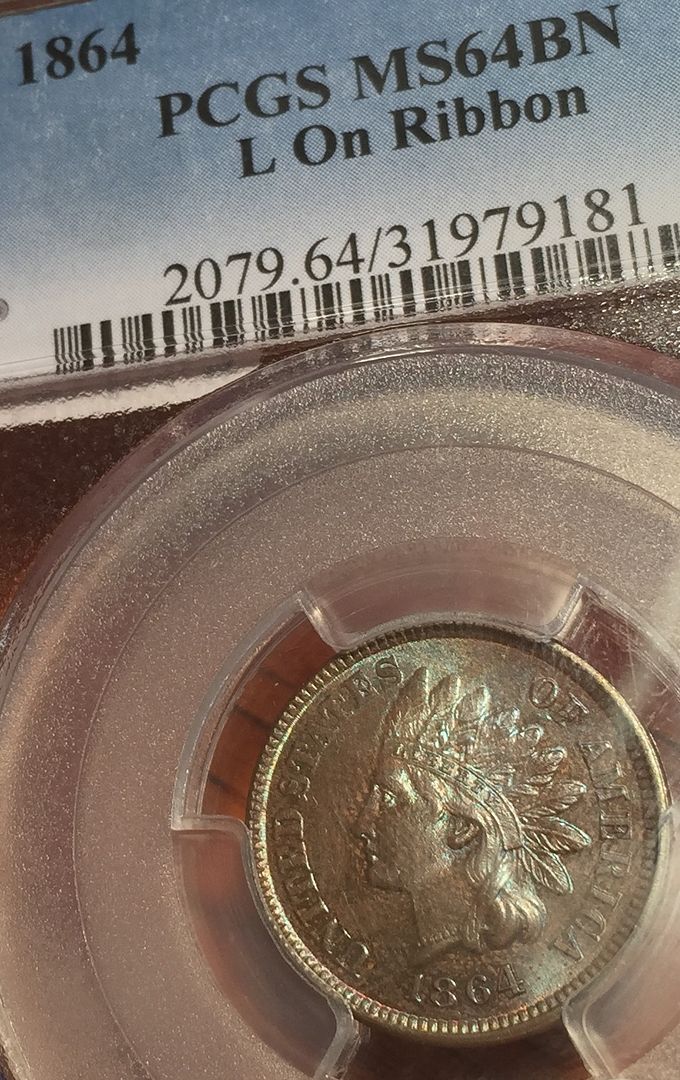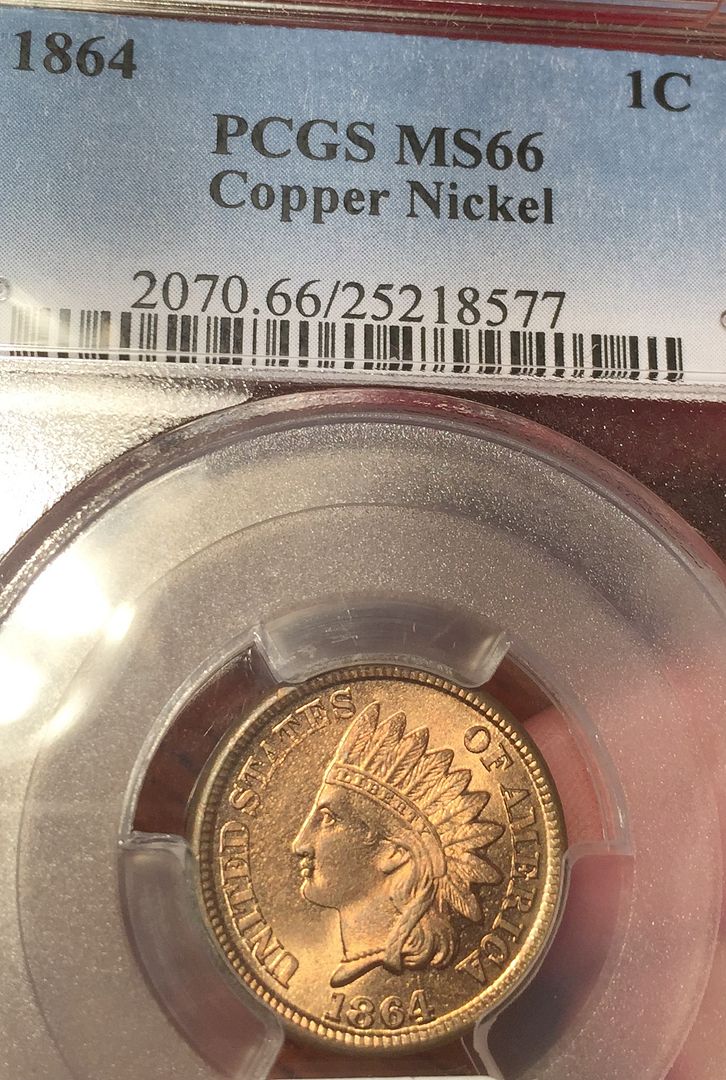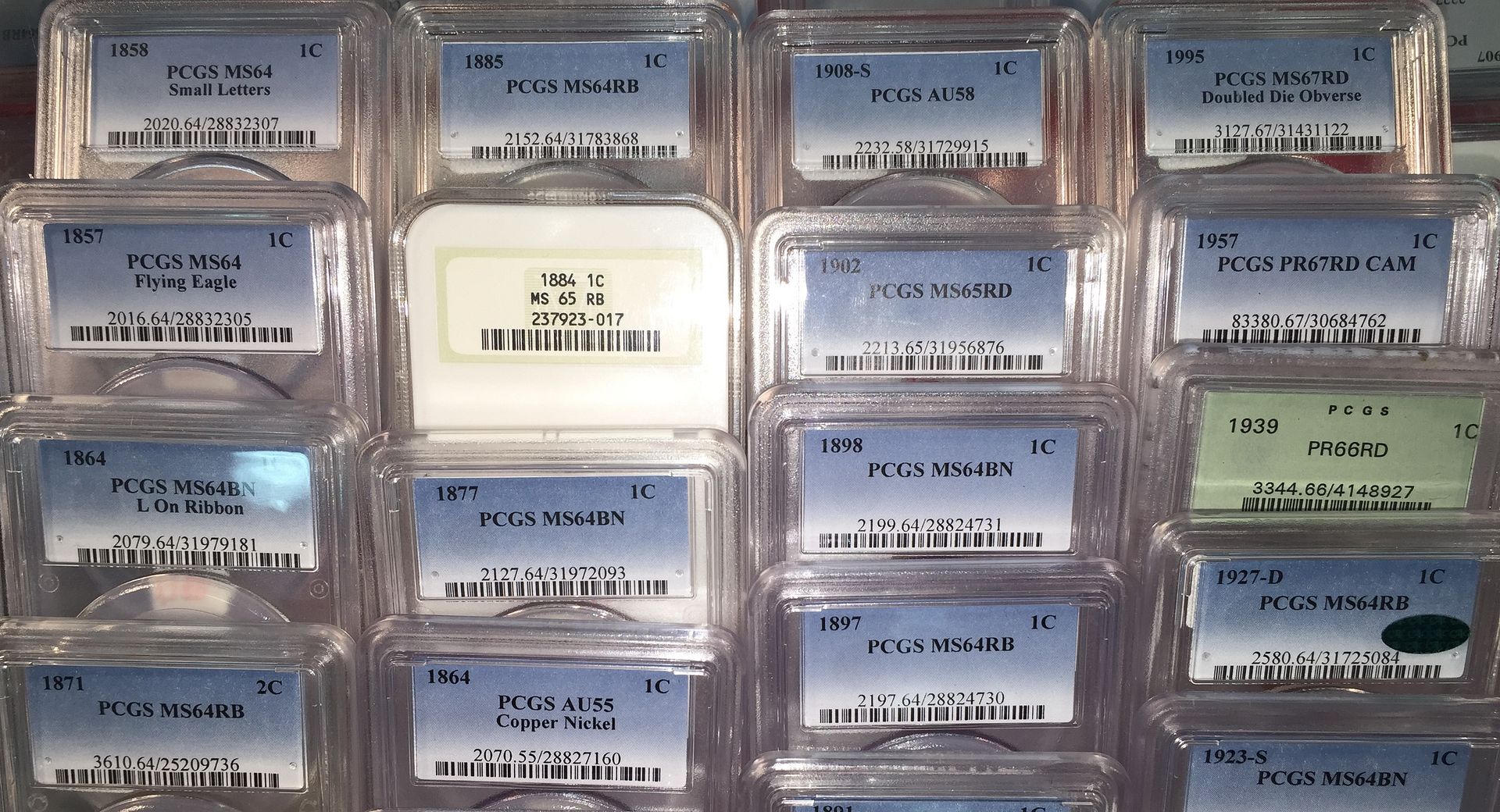 A dealer friend who owns a couple of jewelry stores handed me a bag of jewelry he had brought to sell. I went through it but didn't see anything I really couldn't live without. Then he asked if I saw the watch that was in the bag. I said "what watch?" So he pulled out this really pretty ring that I had seen in the bag but had thought it was a bit ostentatious even for me. Then he flipped open the top and showed me it was a really cool watch ring! Well, he gave me a price I couldn't refuse, so I ended up buying it. I wore it the rest of the day and whenever I showed it to someone, they were just as surprised as I was that it was a watch in a ring.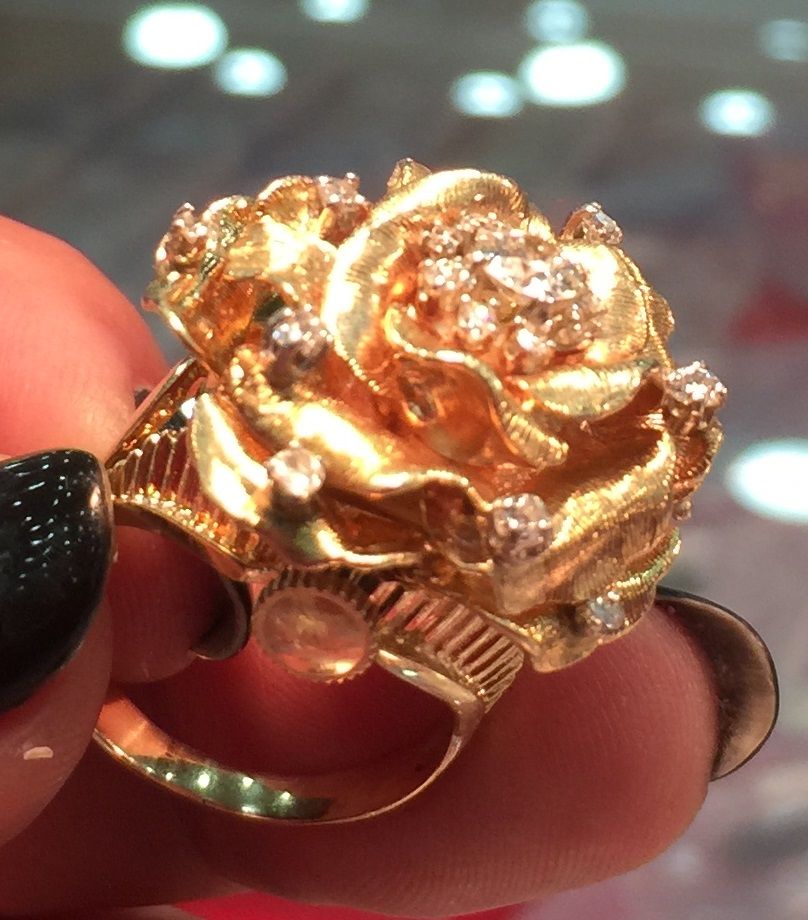 While I was setting up, my friend Cindy Wibker stopped by to discuss a little WIN business, and to bring me these adorable little salt and pepper shakers she had found.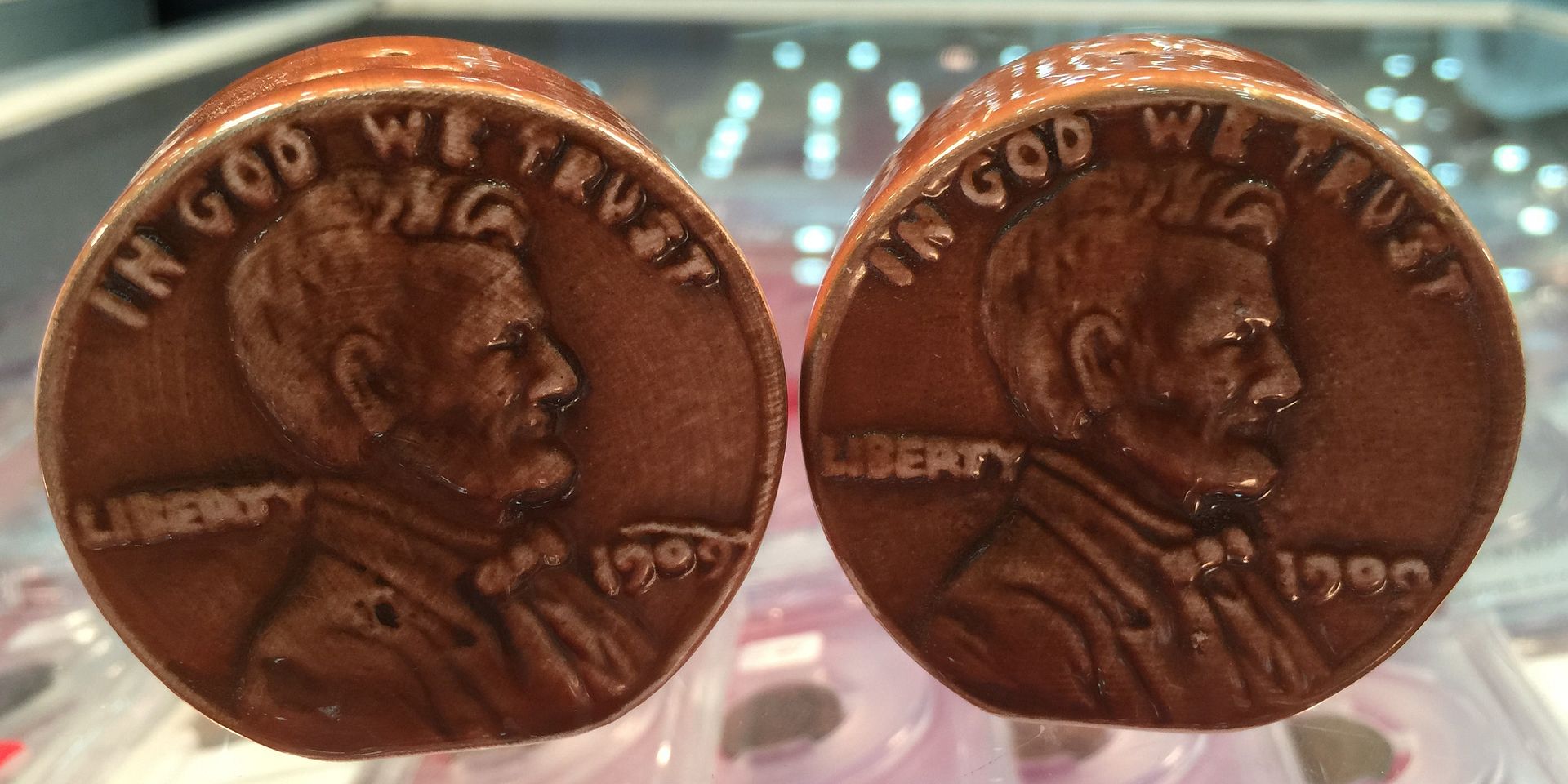 Shortly after I was all set up, the doors opened to the public and the crowds just poured in. I was busy all afternoon and made quite a few nice sales.
When things slowed down, I did a little more coin shopping, then I took a minute to relax and opened a bottle of wine. My dealer friend who I had bought the ring from also brought me a bottle of wine which I opened and shared with him (and a few other friends).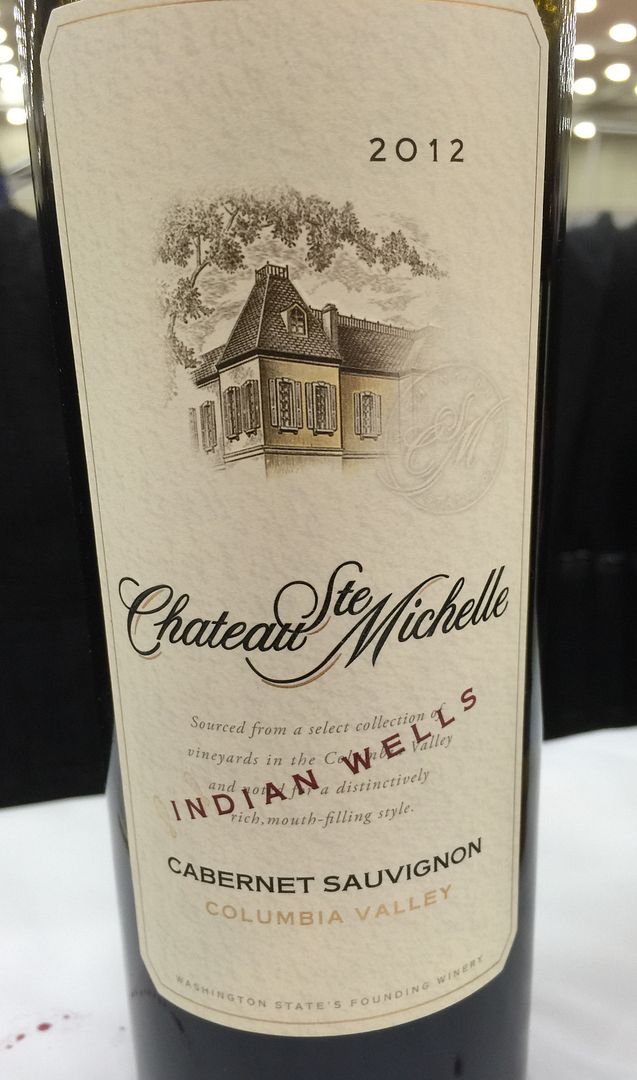 I had also managed to bring my own bottle of wine which survived securely wrapped in bubble wrap in my checked bag.
After the show was over, a group of us went to one of our favorite restaurants in Little Italy, Da Mimmo's.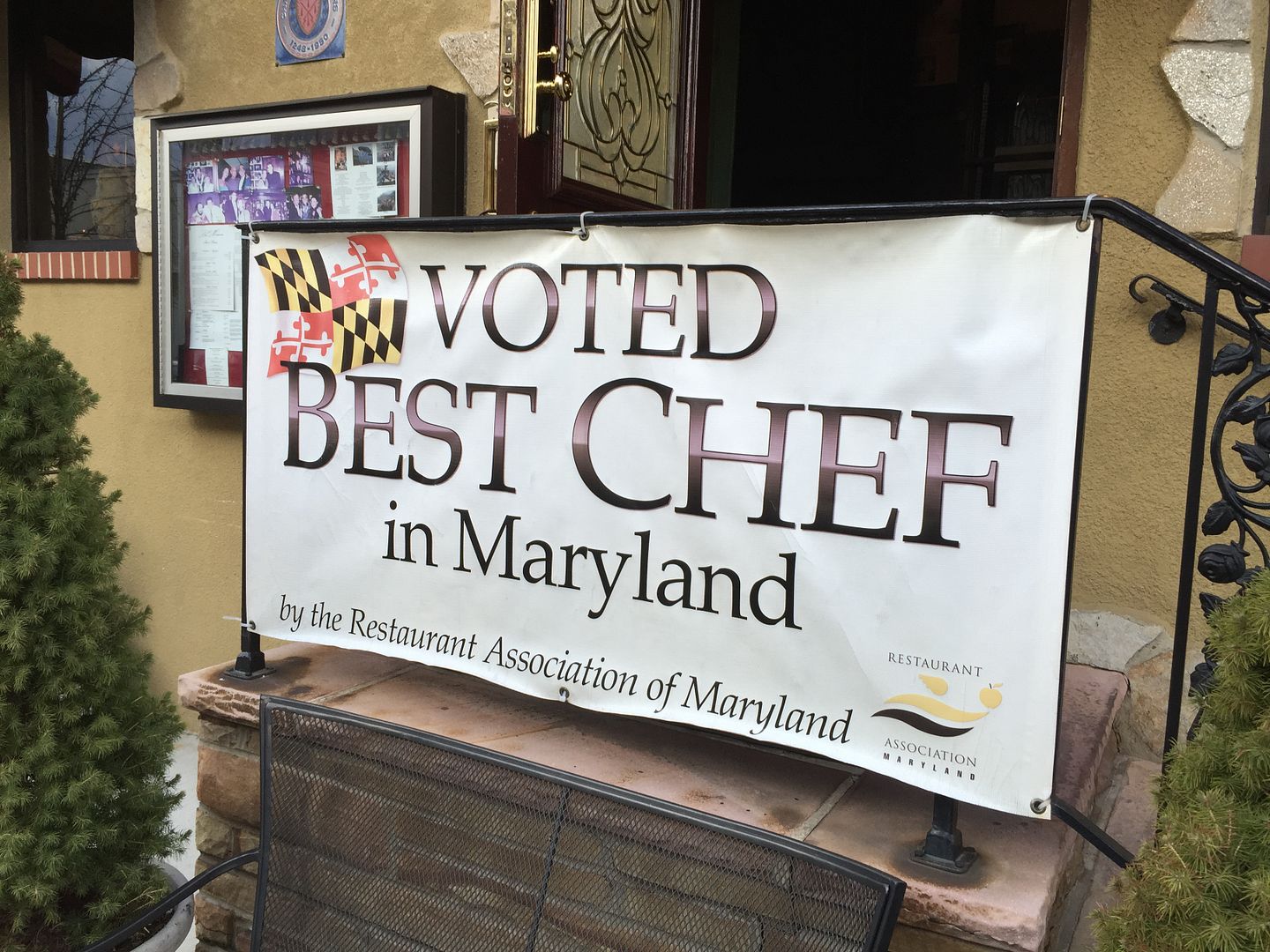 Matt Chapman and Rick Snow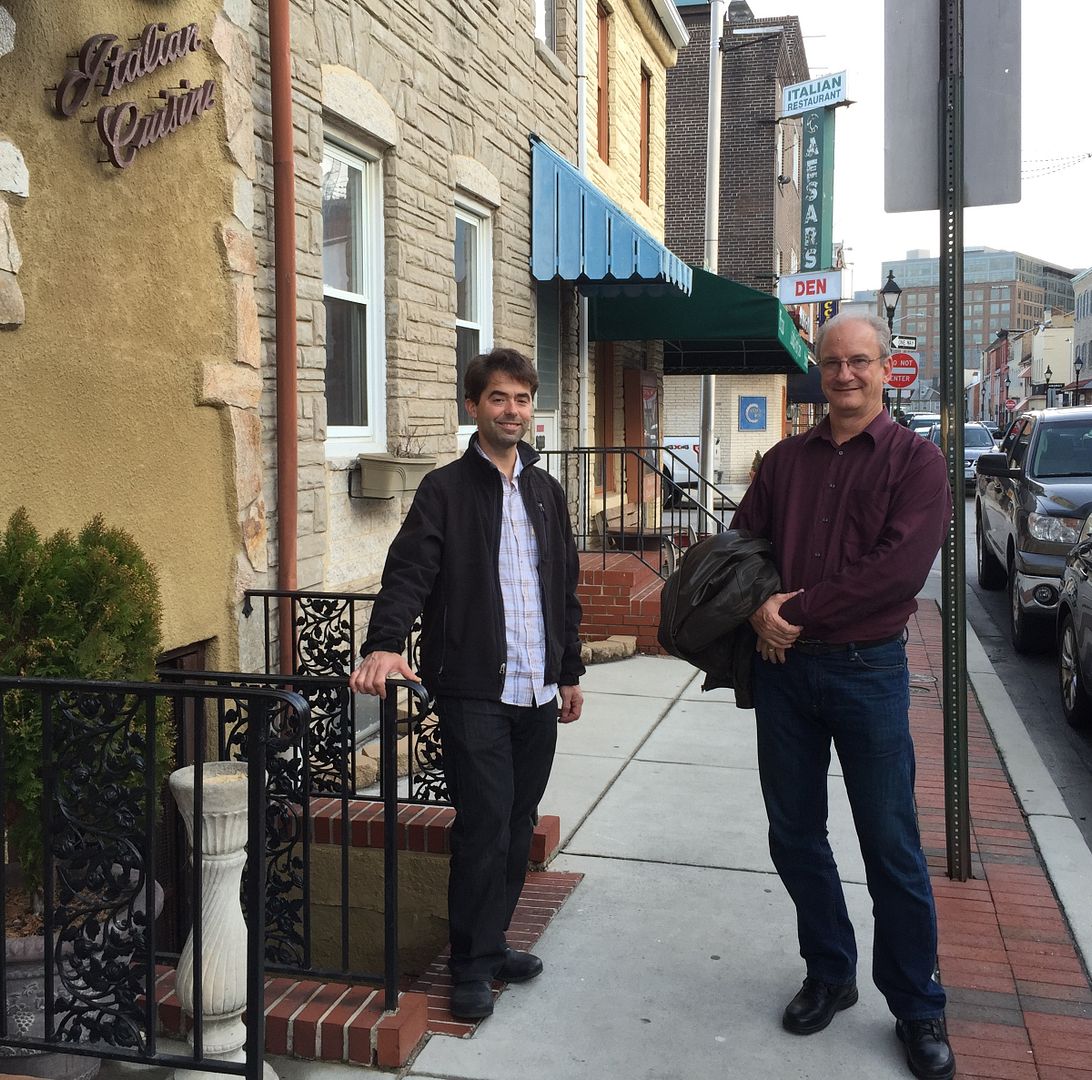 Their beautiful dinnerware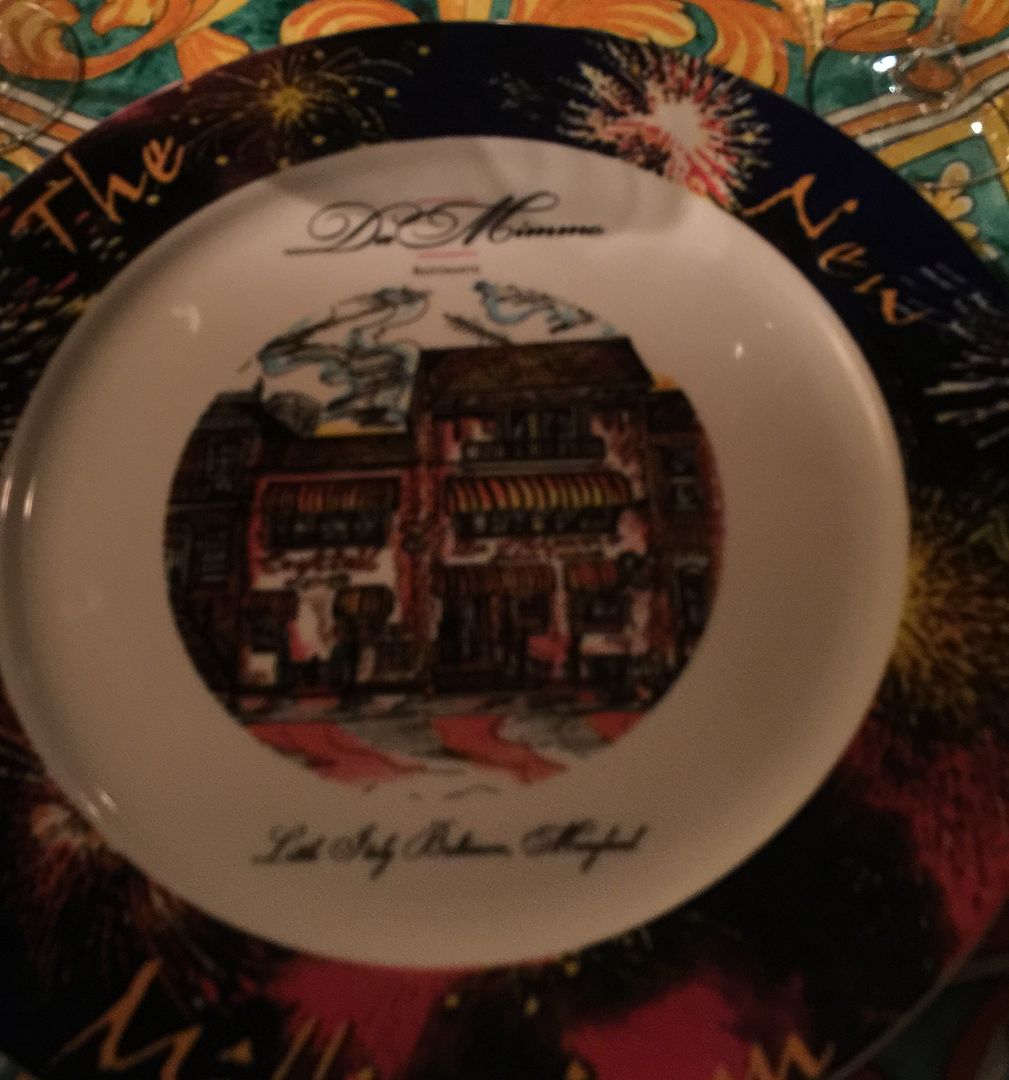 This was the wonderful bottle of wine we had with dinner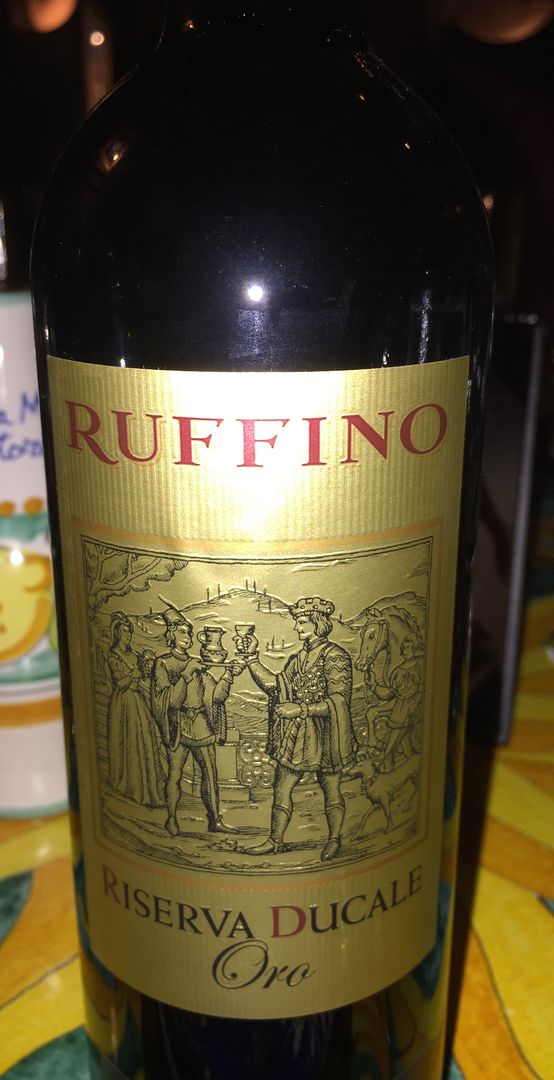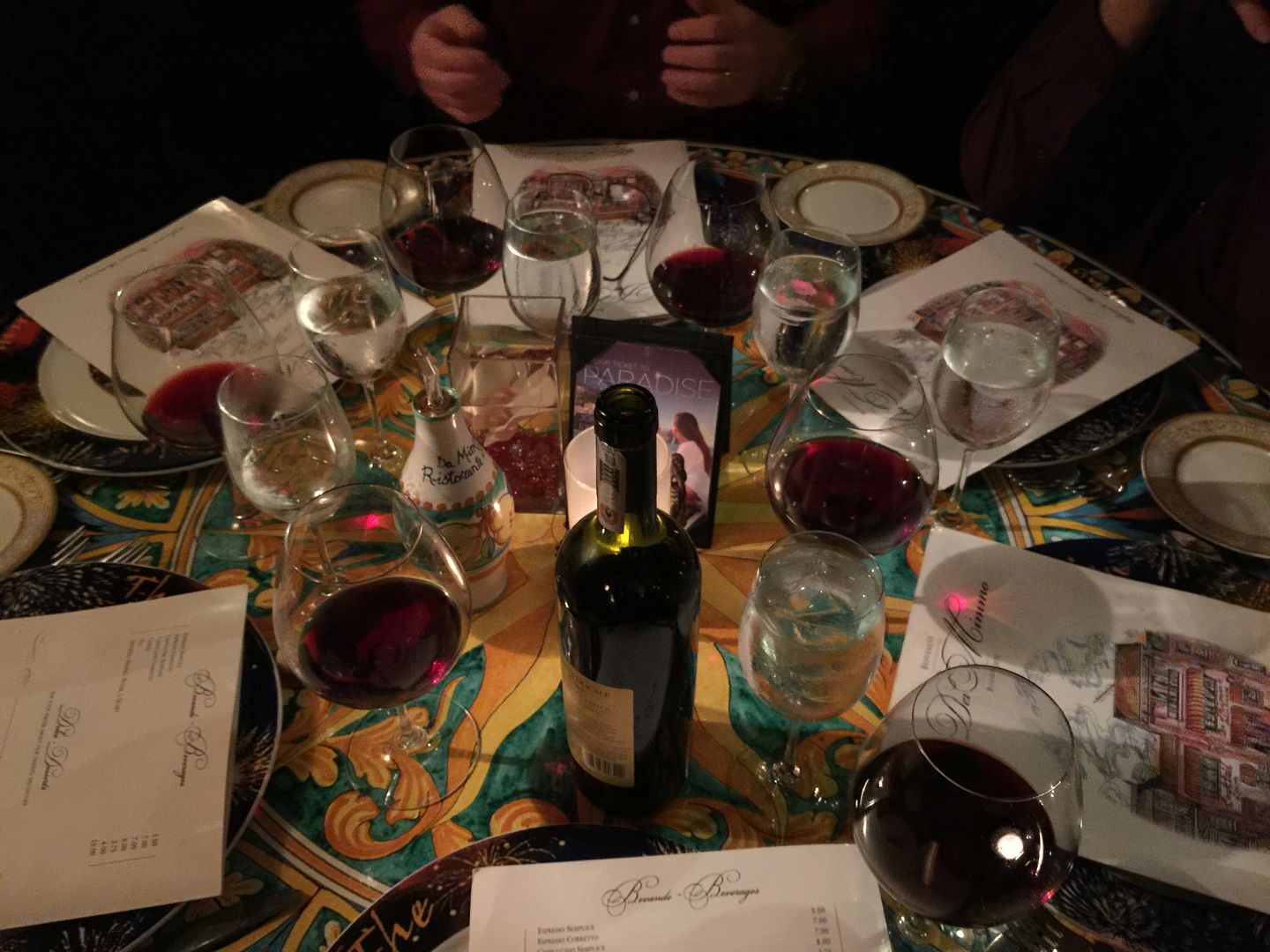 Neil (Rick's FBI friend), Rick, and Matt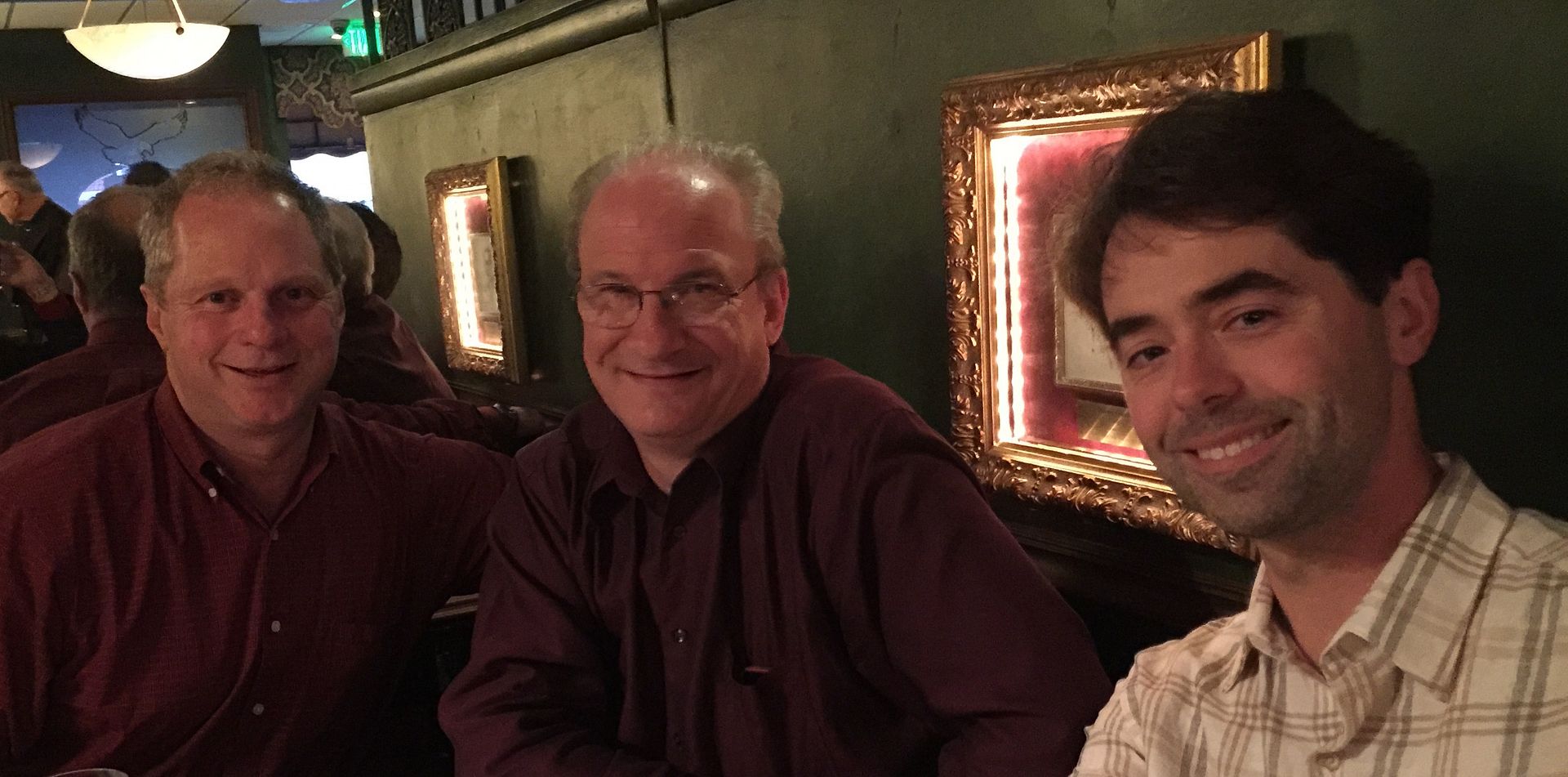 Me, Ron, and Neil's wife, Barbara, and the rest
Lil' ol' me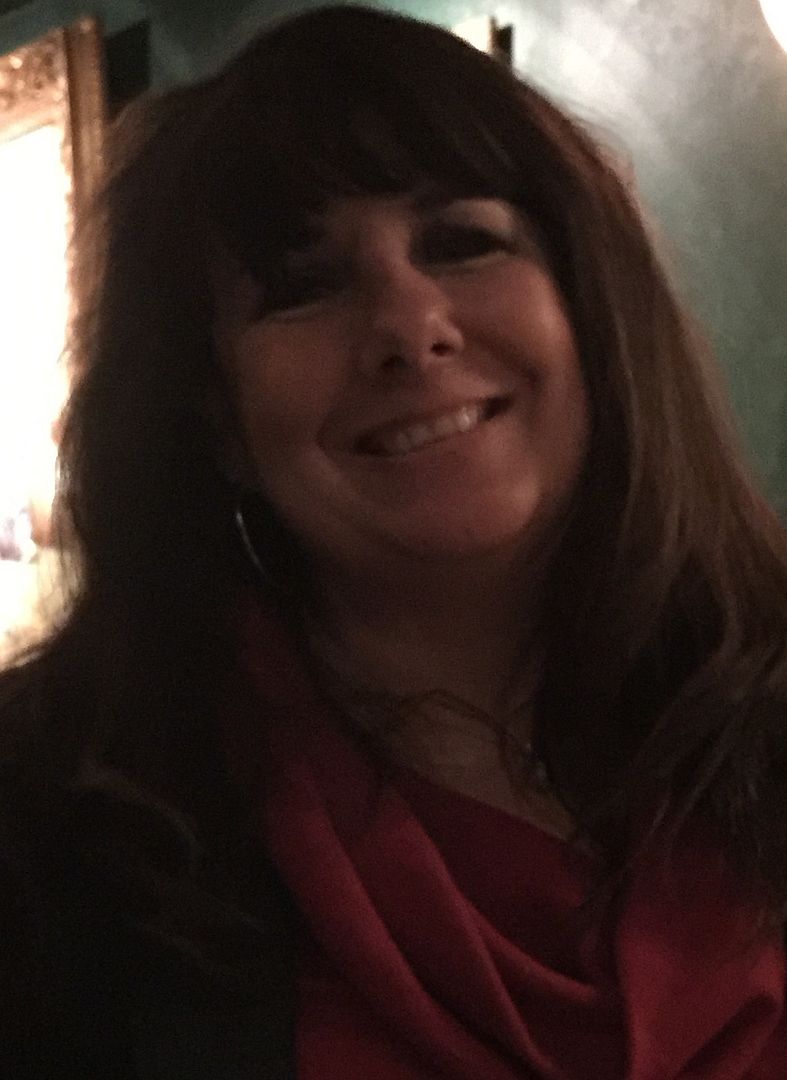 After dinner, a few of us headed over to the new casino to play some poker!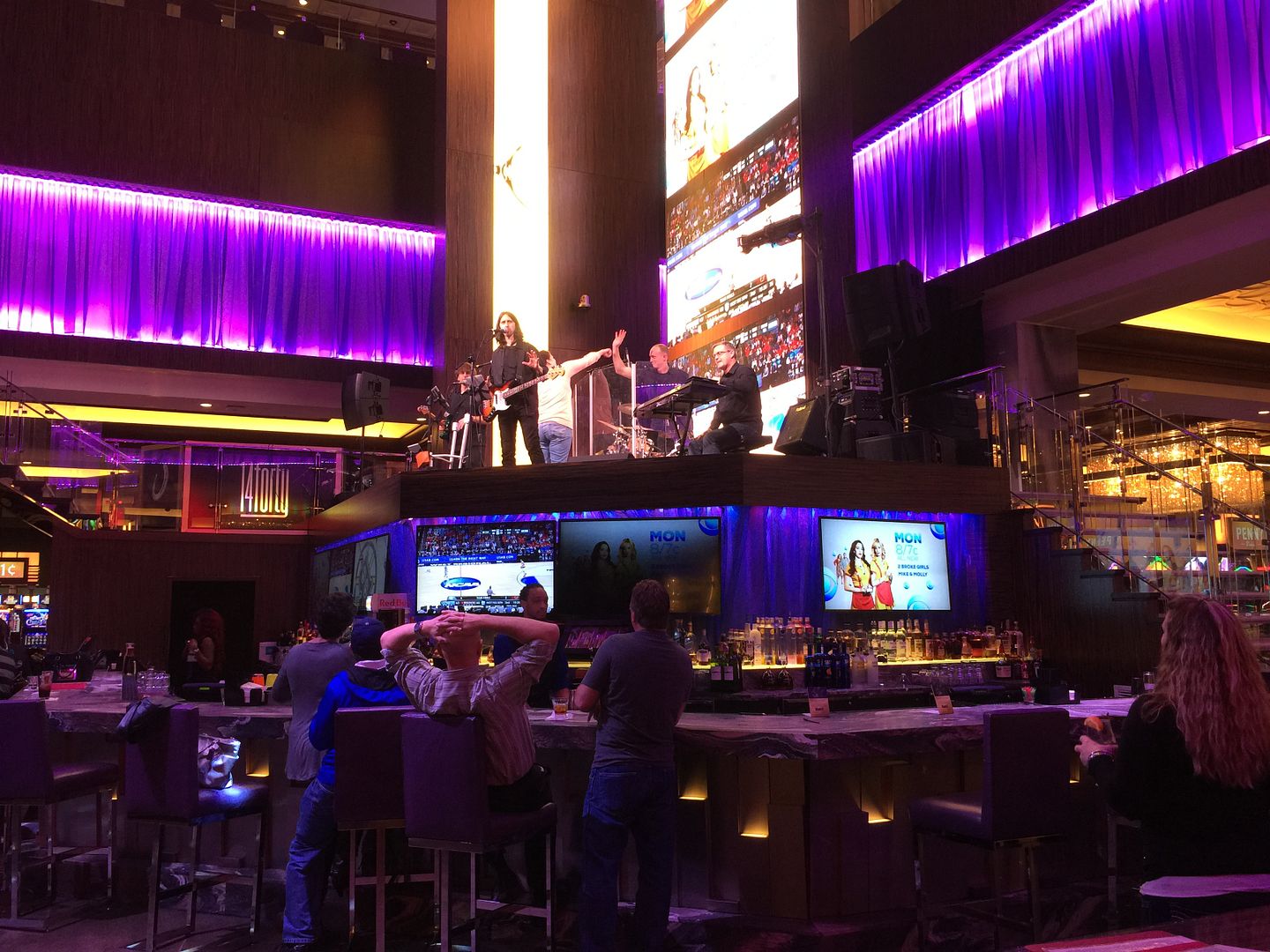 The next morning (Friday) a lot of people were waiting to get in when the doors opened, and customers and forum members began stopping by my table.

David/OysterK stopped by to show me a pretty toned penny he had bought.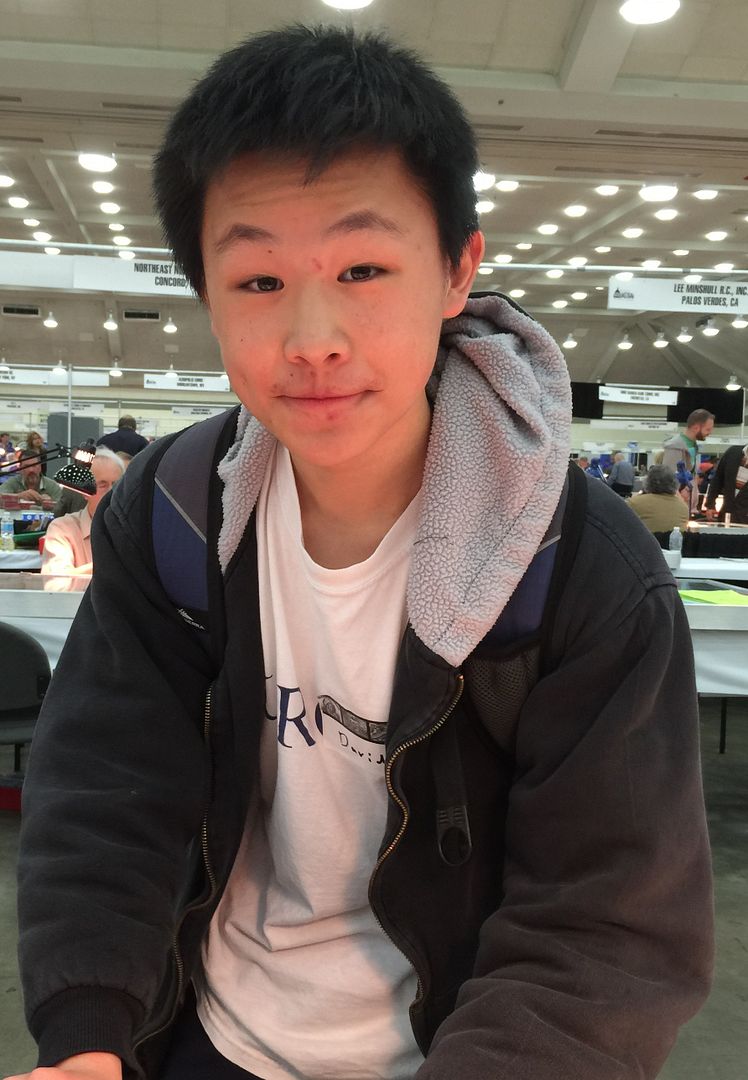 Chris Pilliod came by to show me this amazingly rare triple struck 1893 Indian cent with three full dates that he had just bought!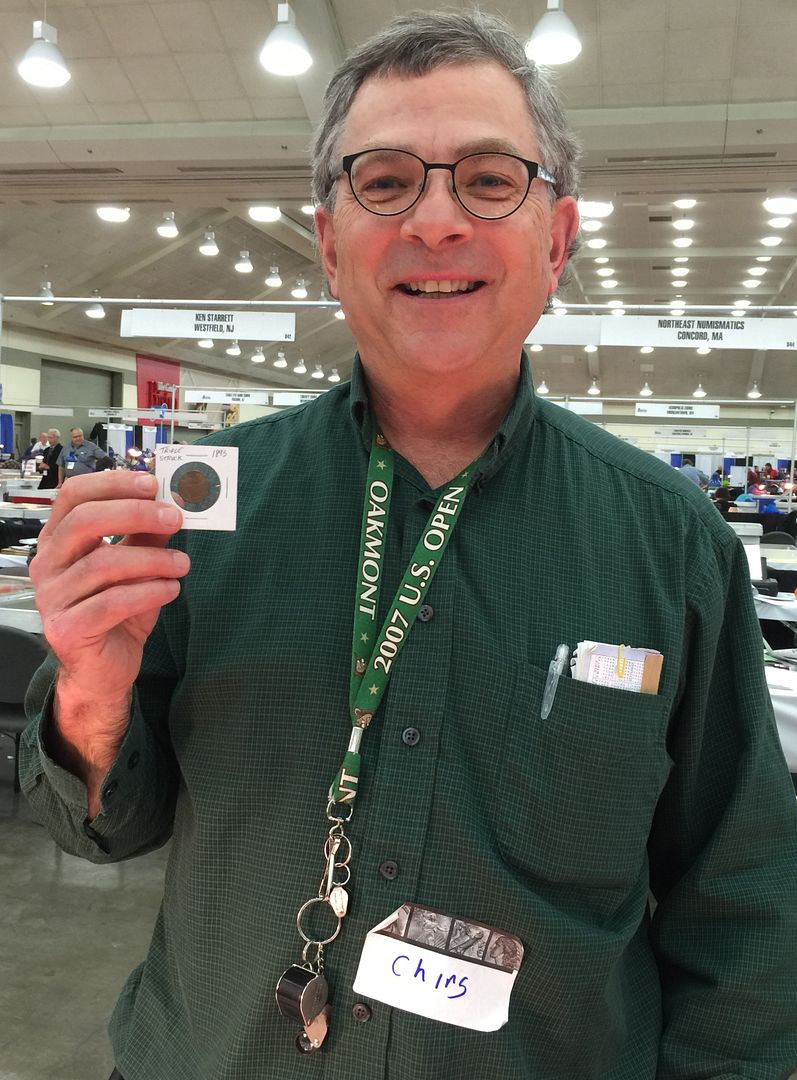 Bryce Doxzon, the Exhibit Chair
Mike/ToughCoins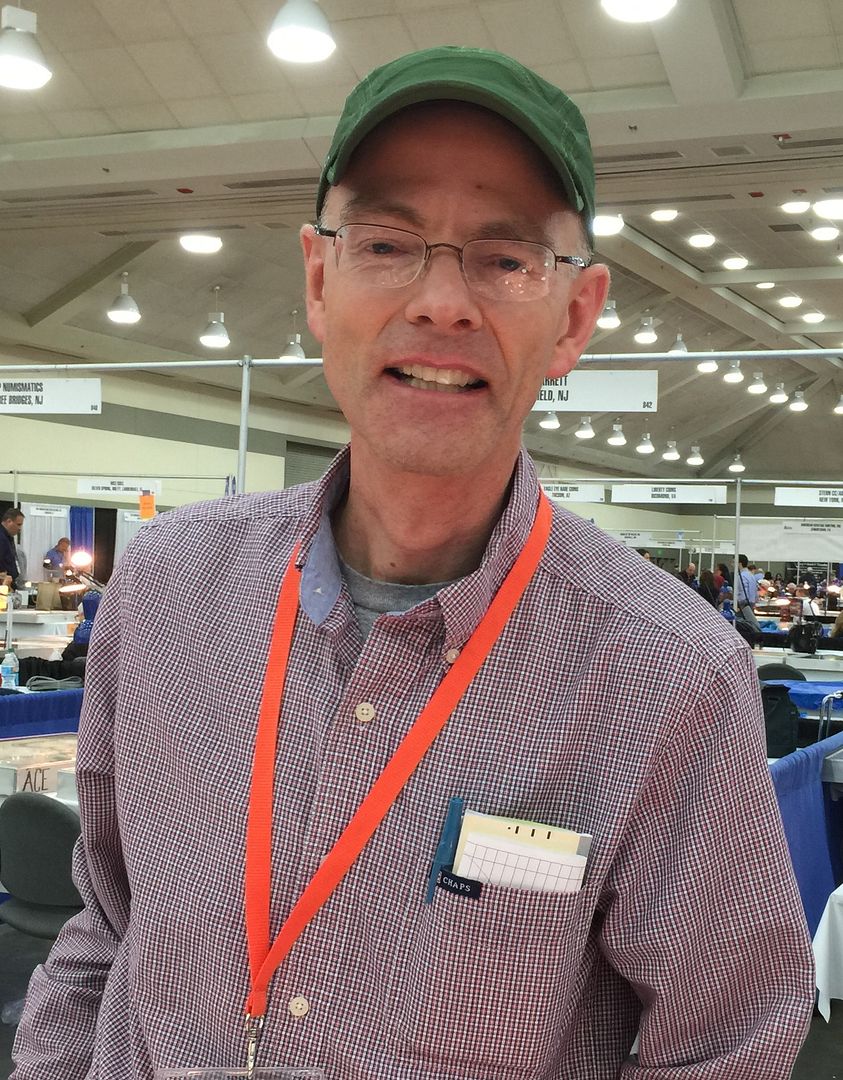 After the show ended, I went to dinner with the same group of foreign and ancient coin dealer folks who invited me to join them at the last Baltimore show at the Black Olive Greek restaurant. This has been their ritual Baltimore show Friday night dinner for several years, and I was honored to be included.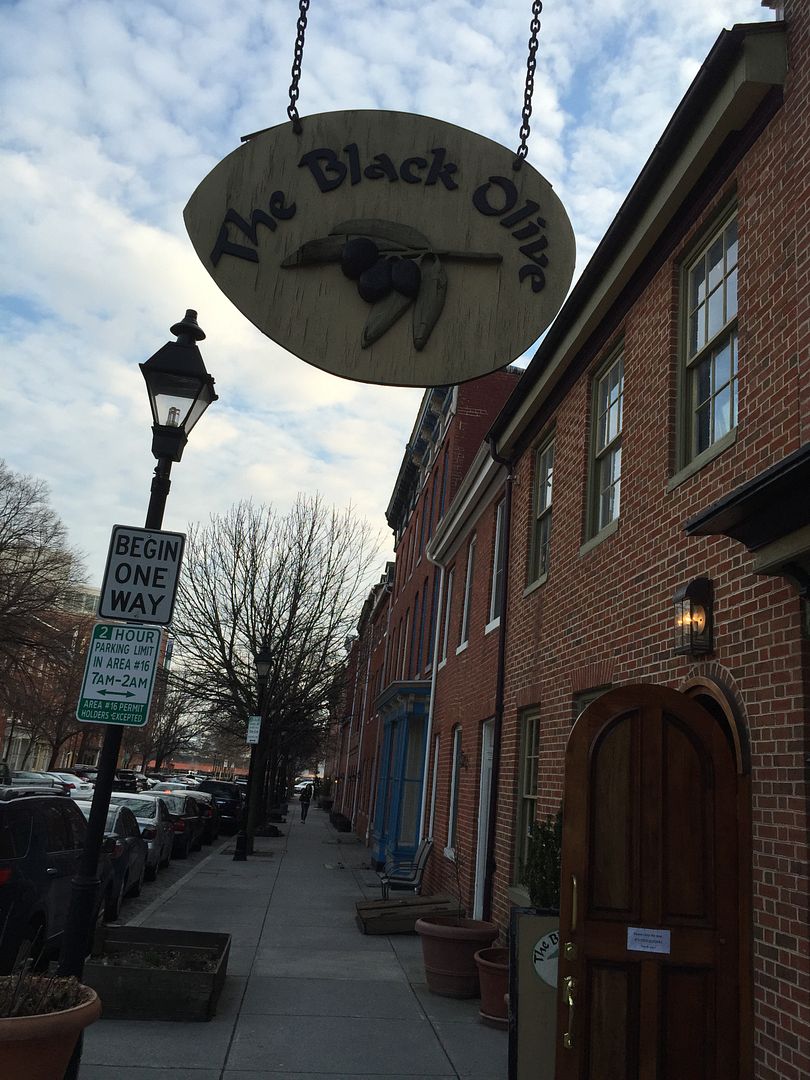 We start out in the intimate bar with a bottle of white wine, while we wait for the rest of our party to arrive.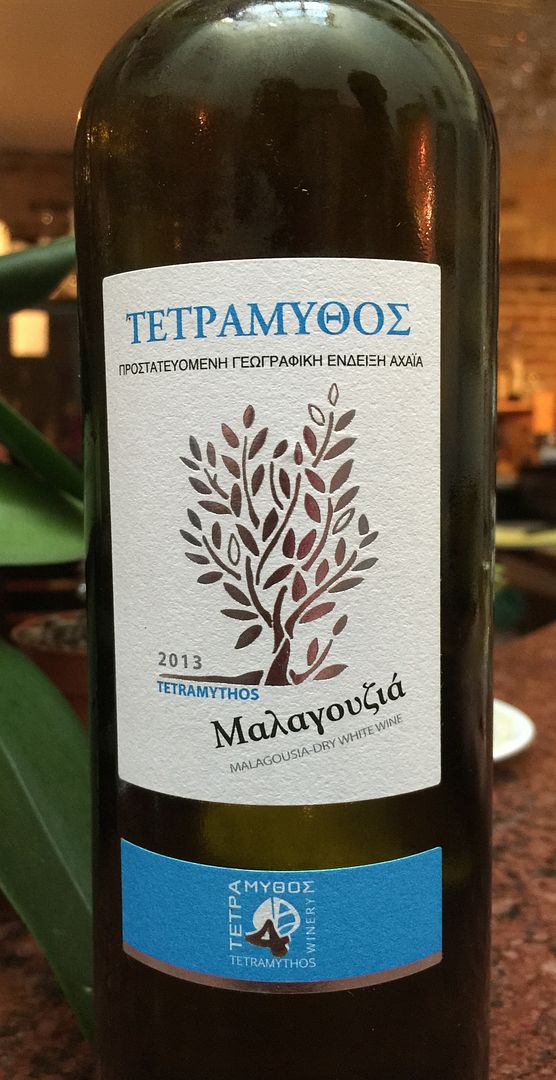 This is a bowl of their sangria.
What makes it even more special, is that we have an exclusive table in their amazing wine cellar. These are the stairs and pathway down to the cellar.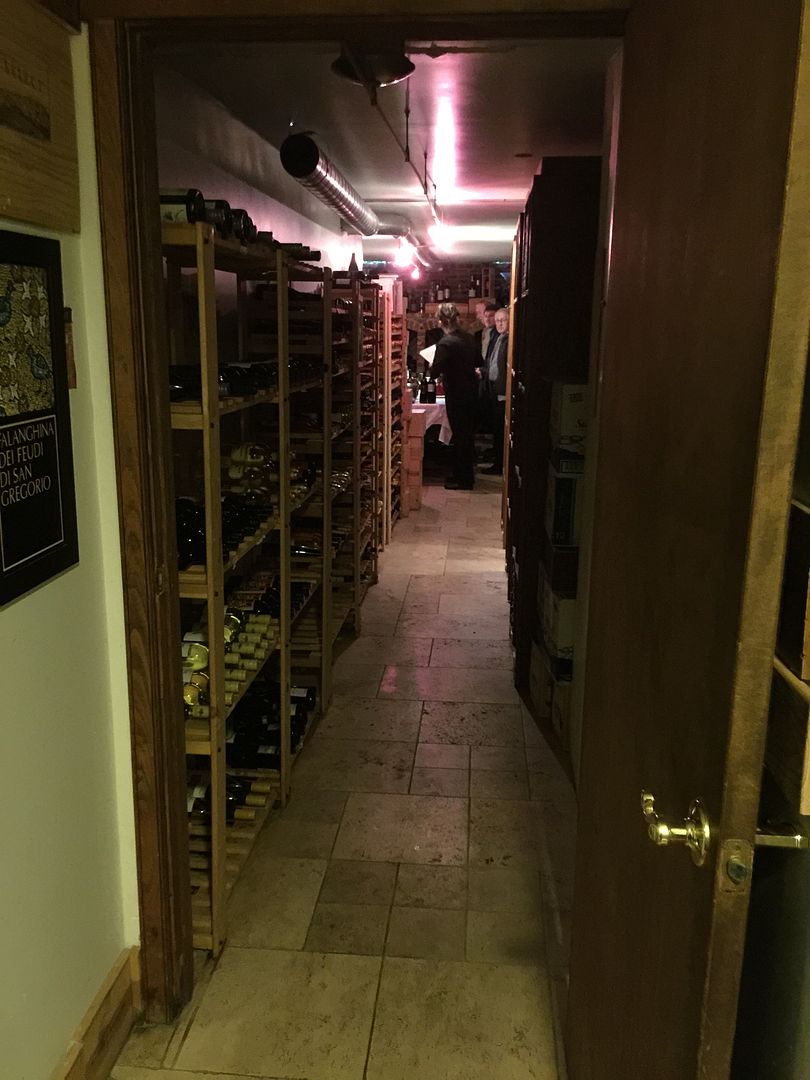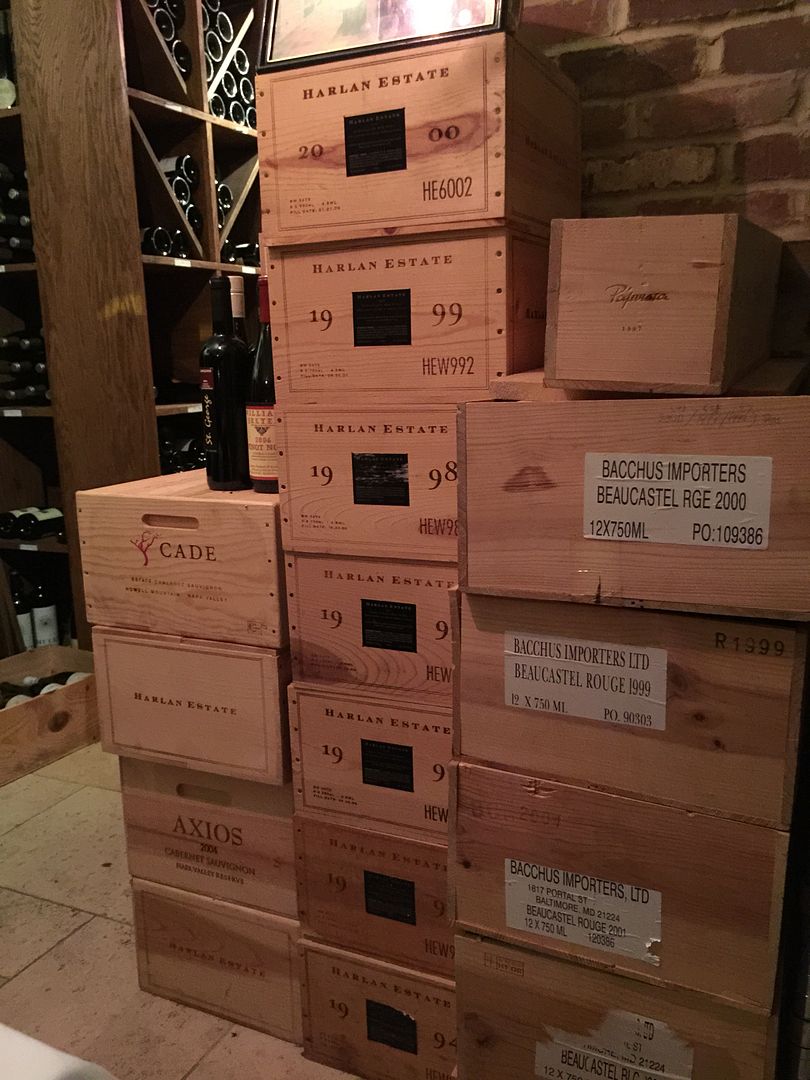 The wine cellar was designed after this ancient cellar in Italy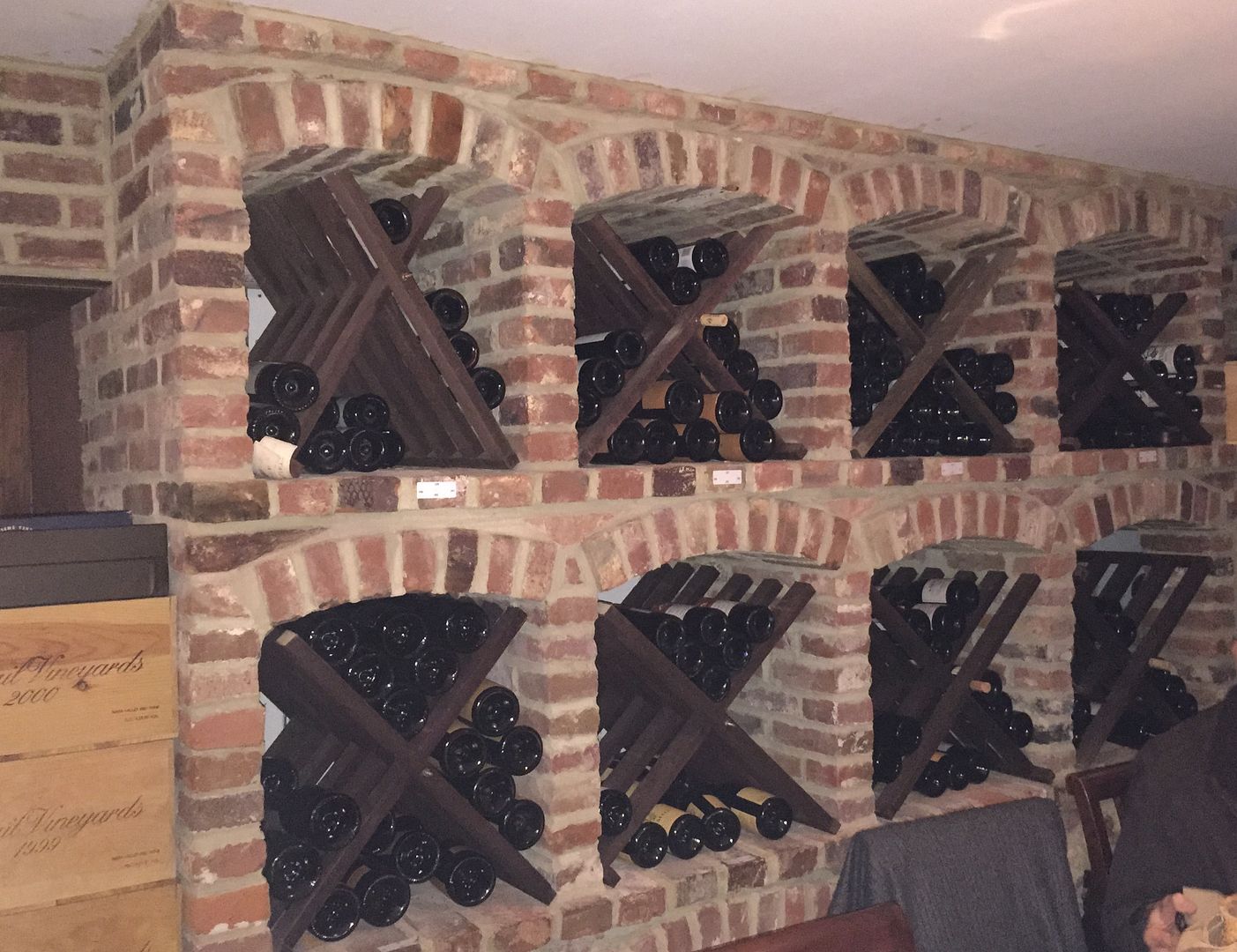 From left to going around the table is Dan Sedwick, me, Paul Montz, Karl Stephens, Mike Barry, Al Boulanger, and Augi Garcia-Carneche.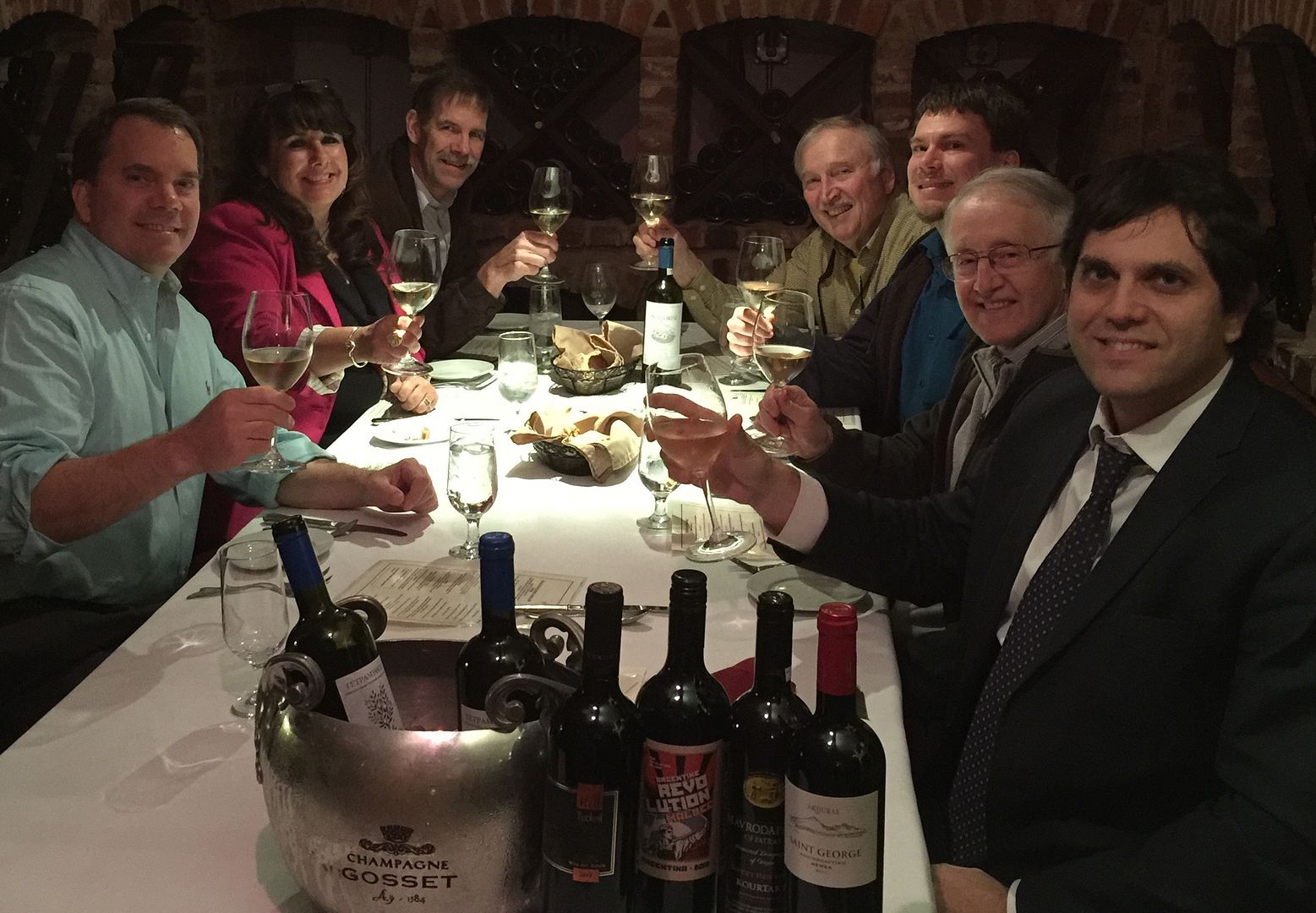 Me and Paul Montz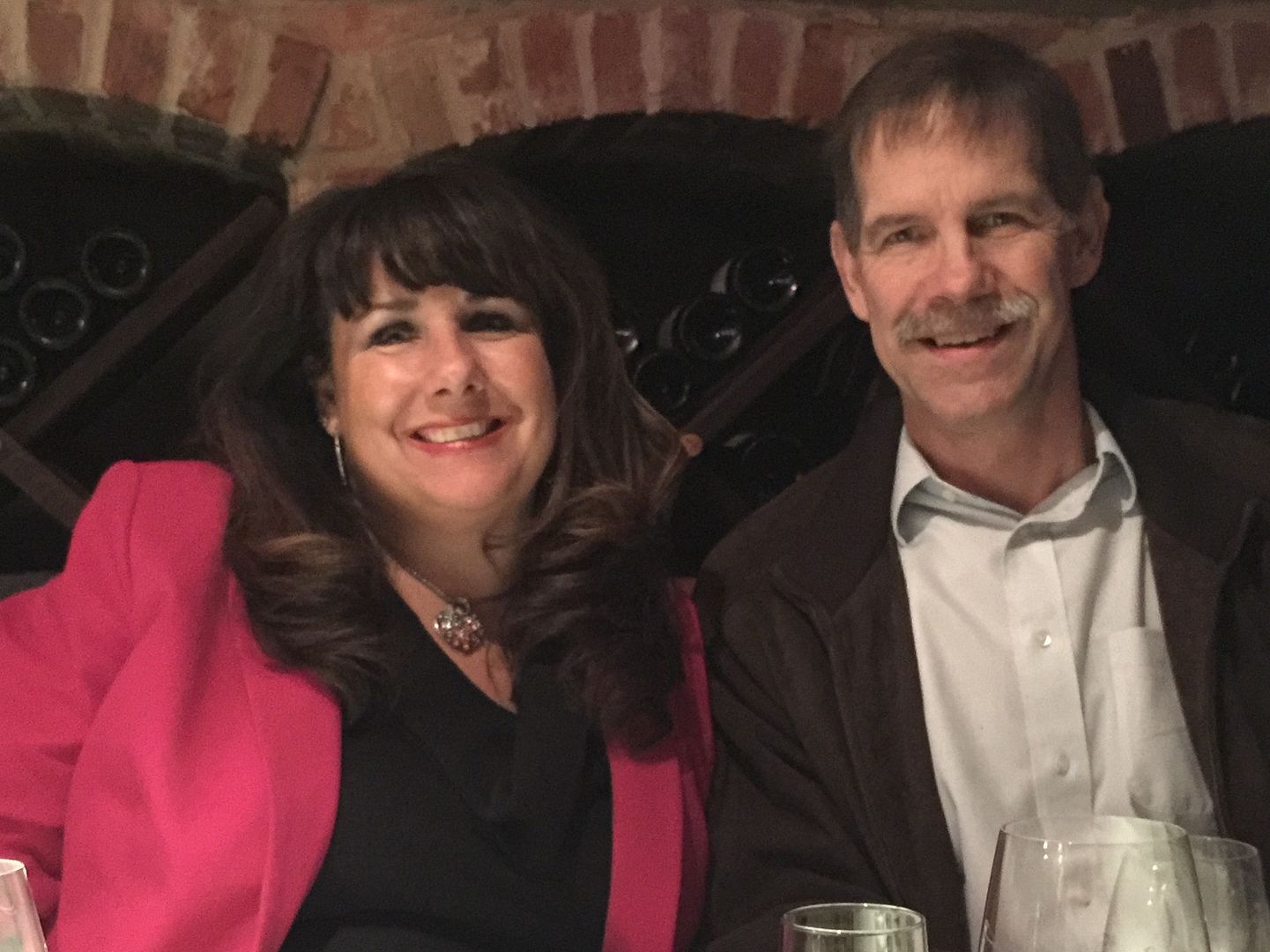 We had some of these wines for dinner.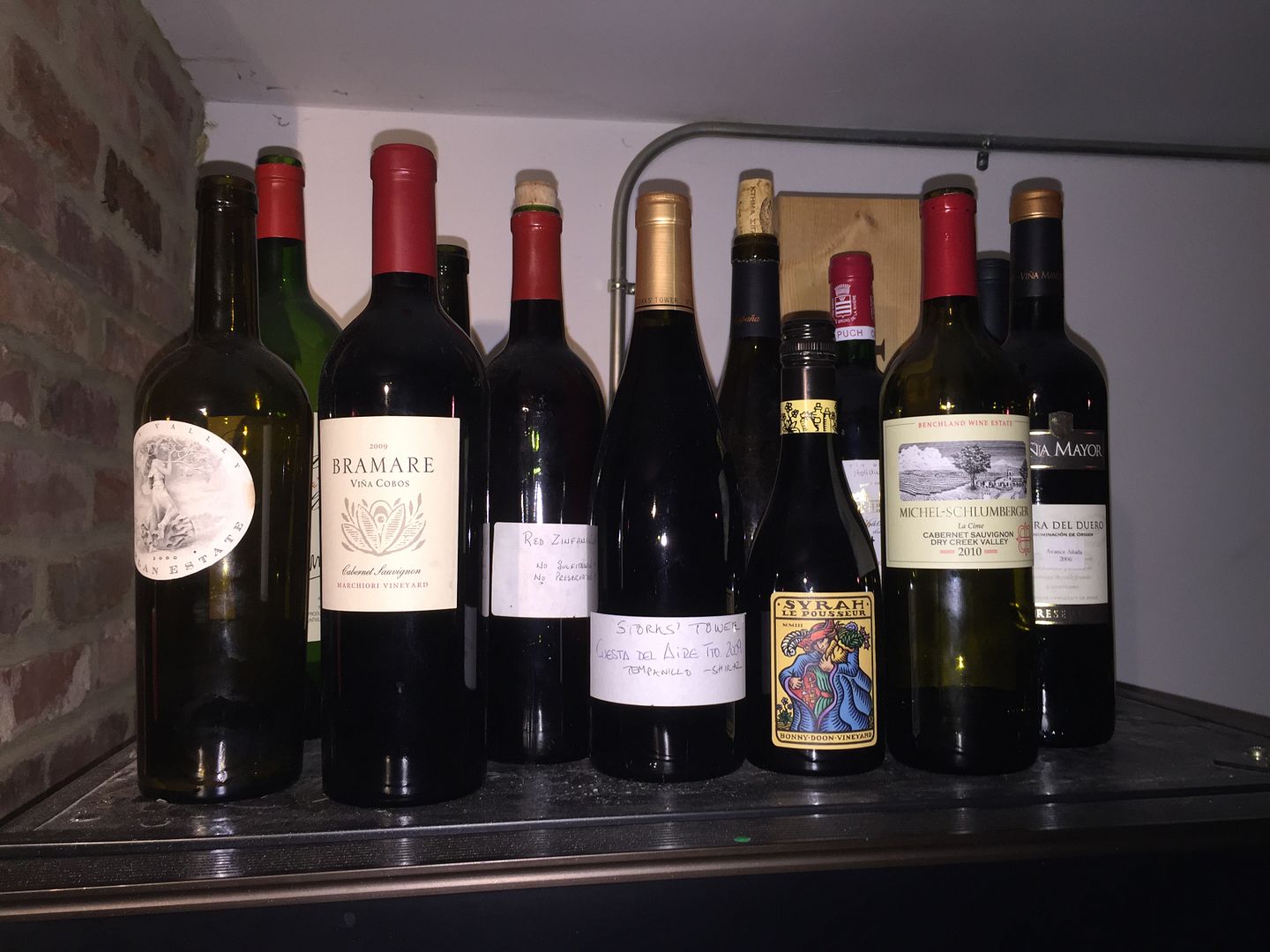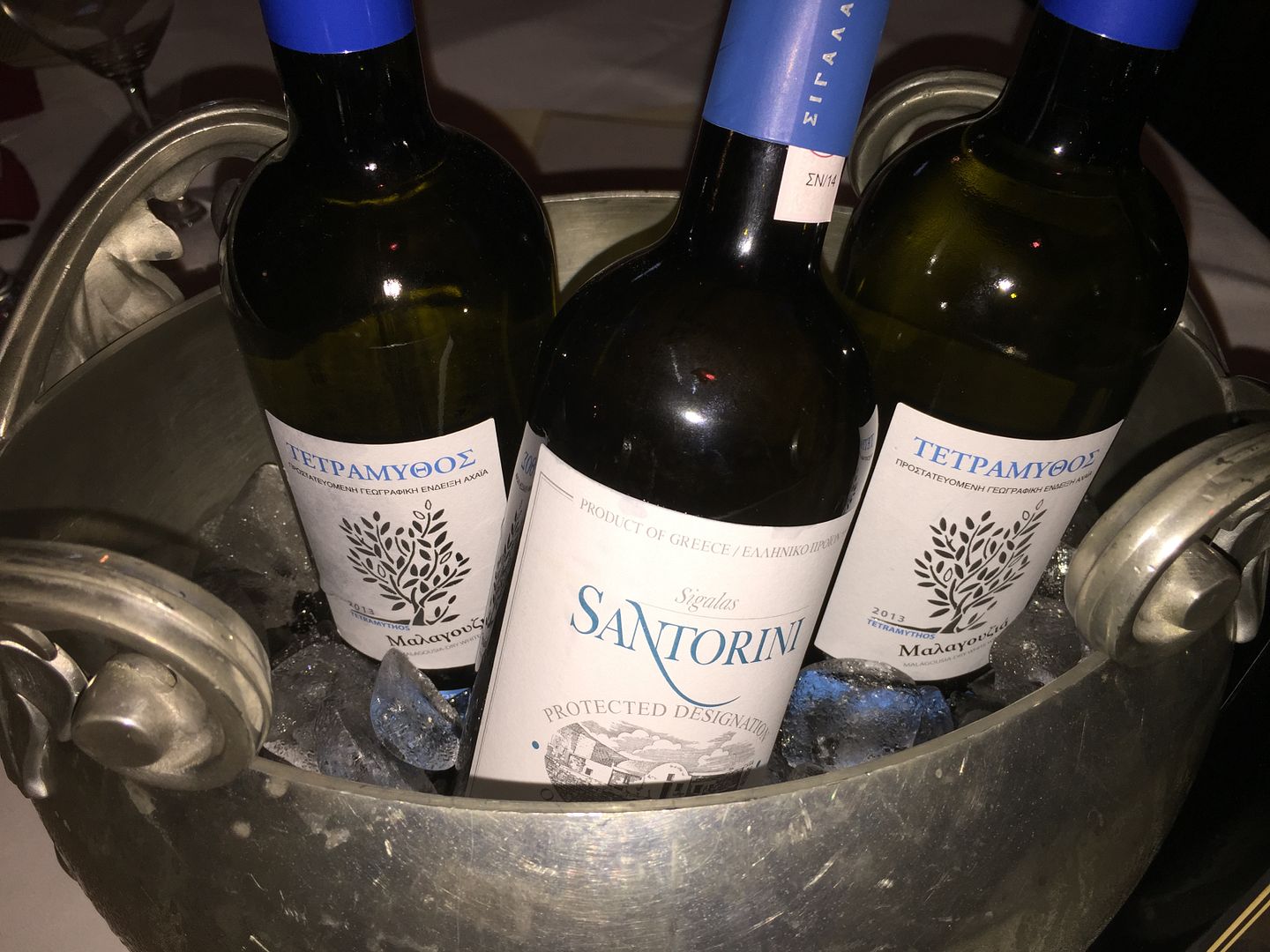 Many know that I'm not a huge seafood fan, but this octopus appetizer is simply amazing!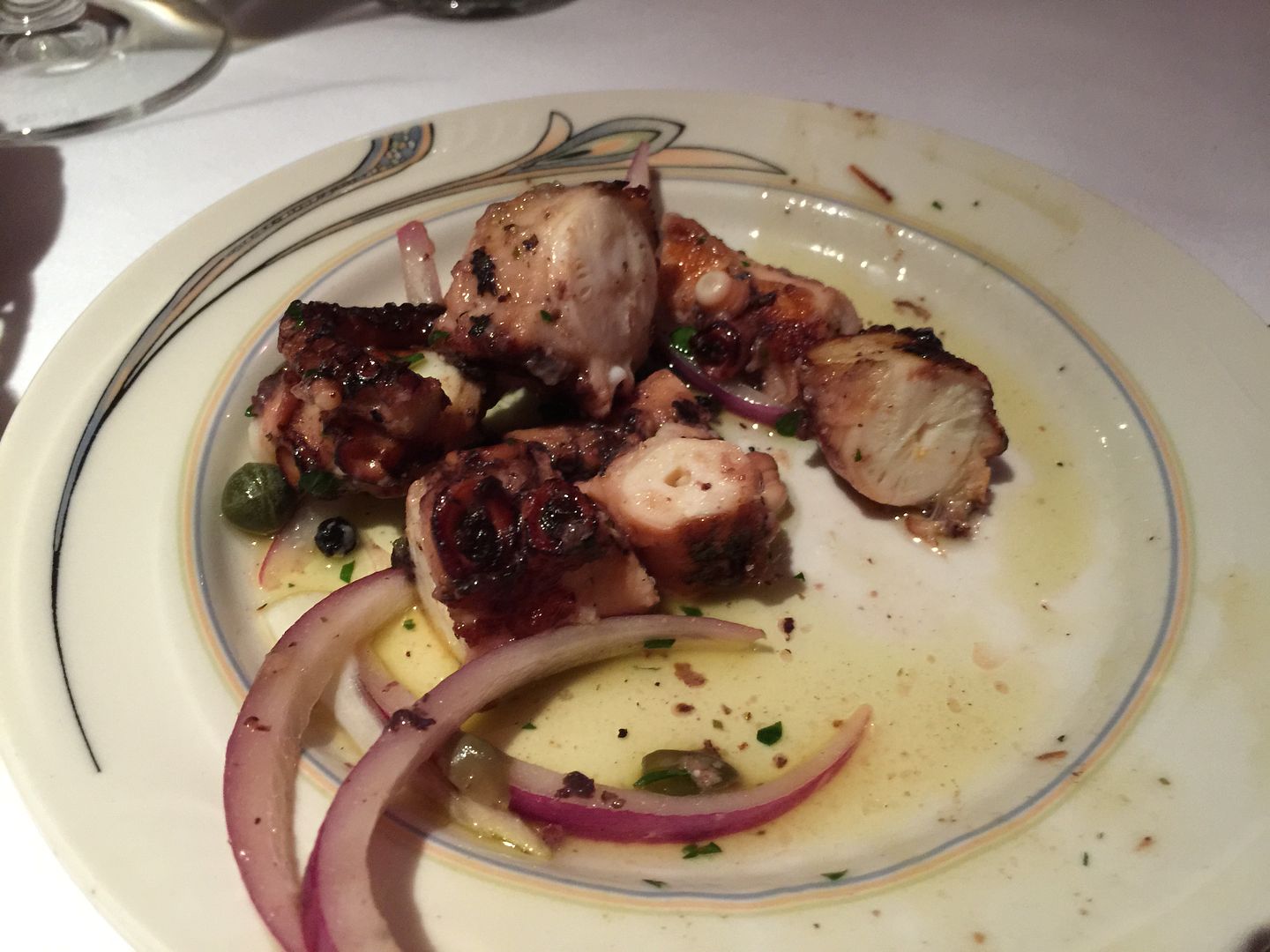 Now it was time for the red wine!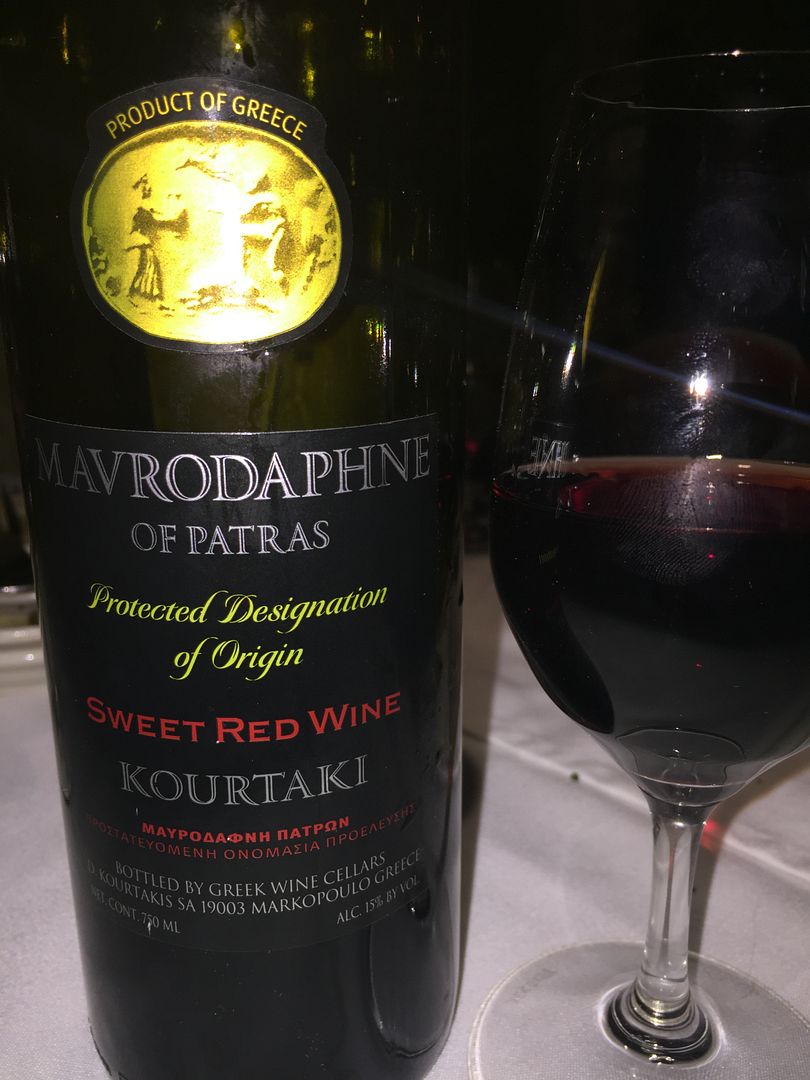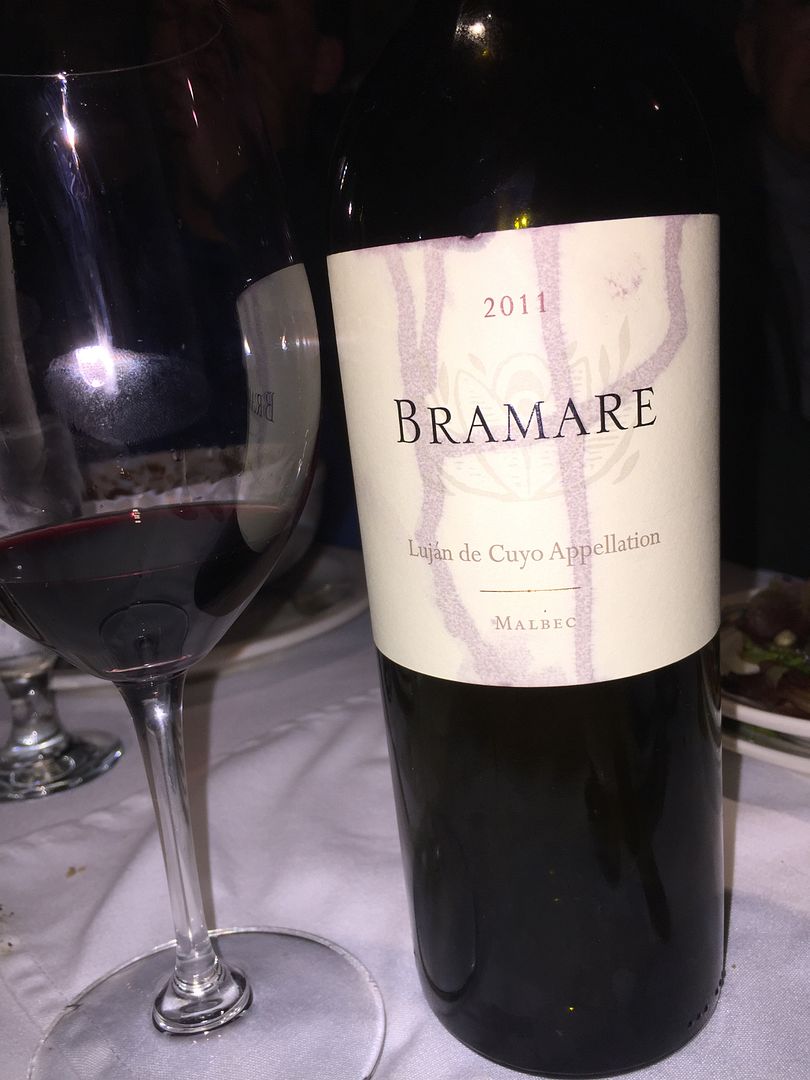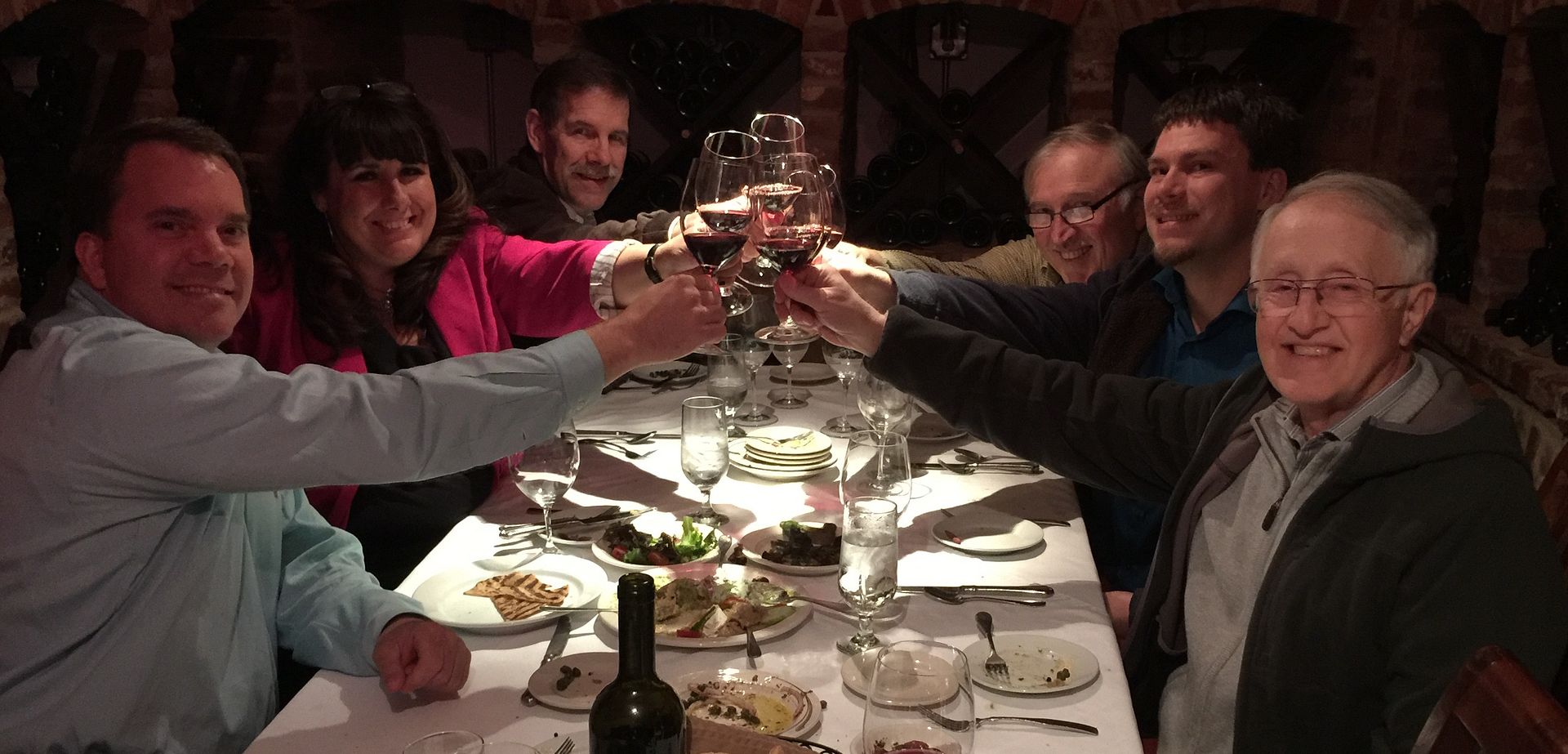 I had this excellent Village Pie for dinner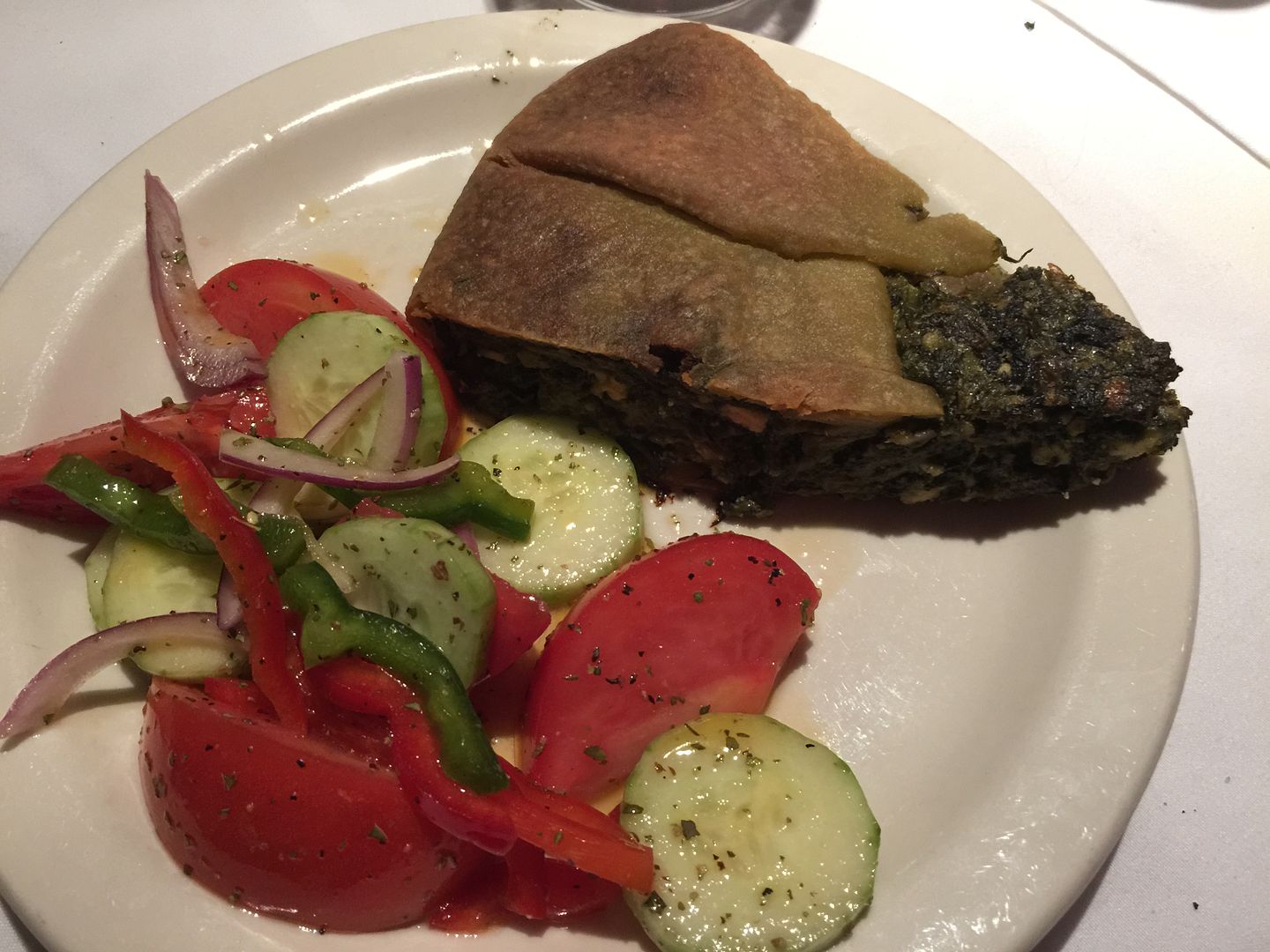 And this delicious apple tart dessert.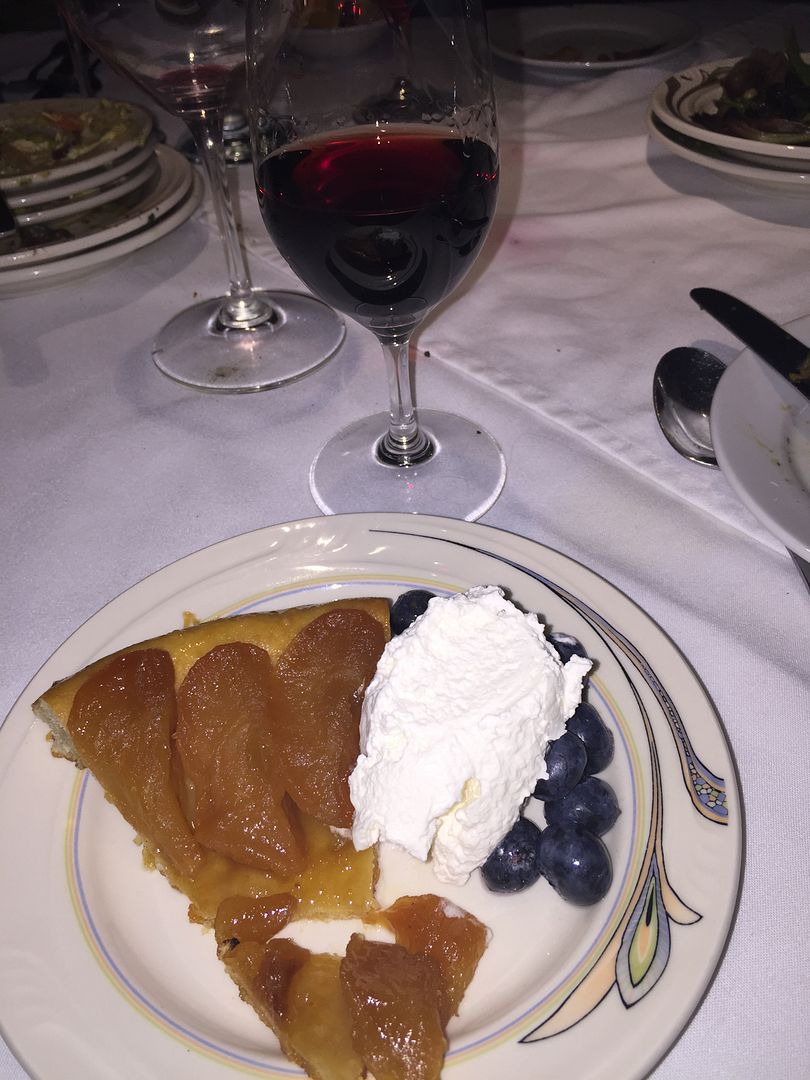 On Saturday morning, I arrived early so I could be sure to have time to take some photos around the bourse. This is the FUN show table with FUN Officers Cindy Wibker (Convention Coordinator), Bob Hurst (Vice President), and Tony Swicer (President).
Rick Snow (Eagle Eye) and I know you all can't get enough of her, so here are the many faces of lovely Nina (GreatCollections)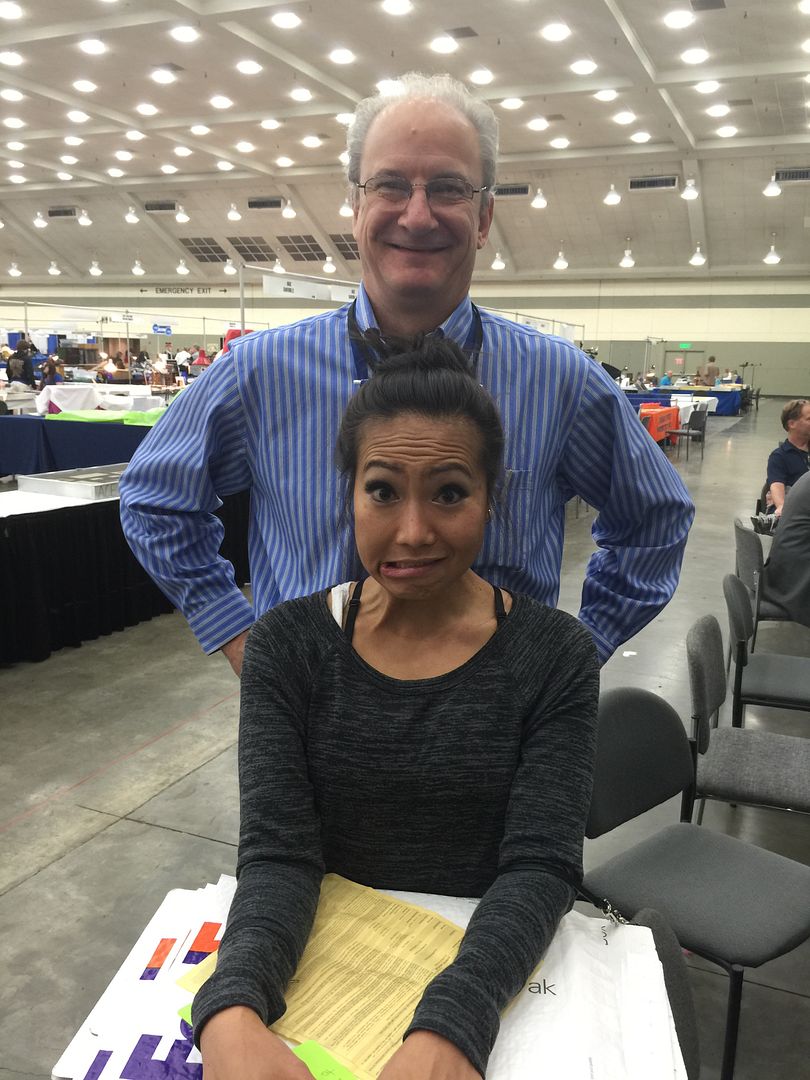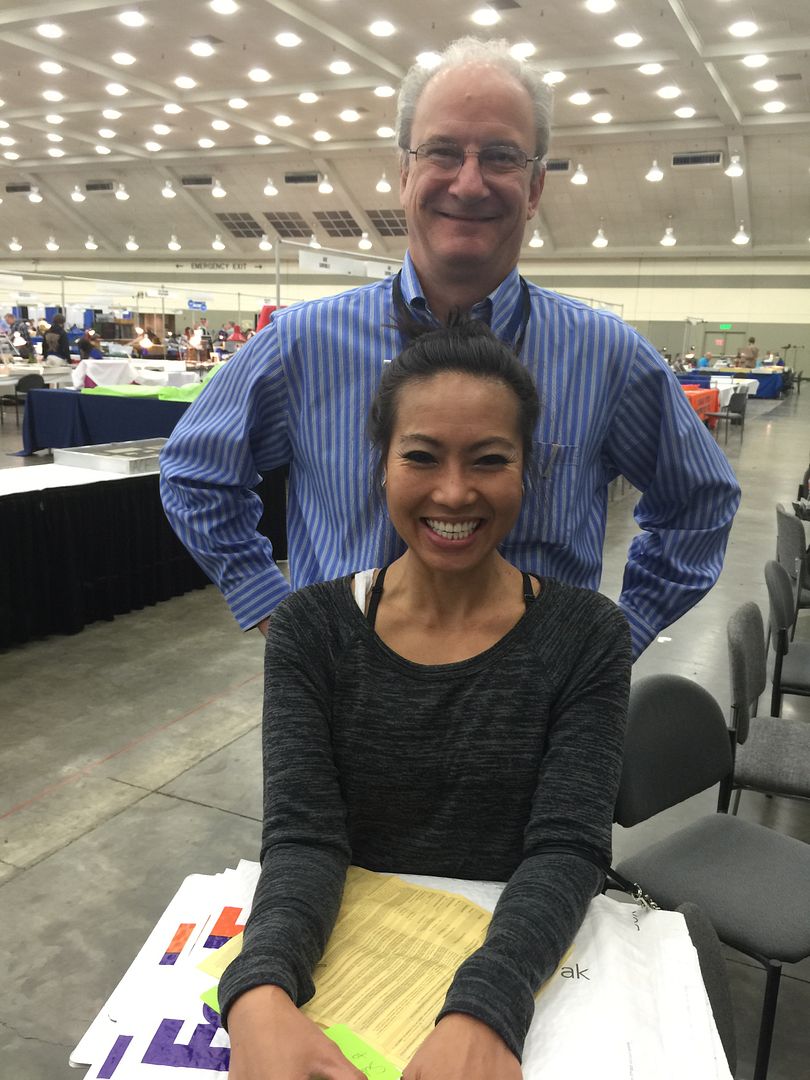 PCGS folks, David and Ophelia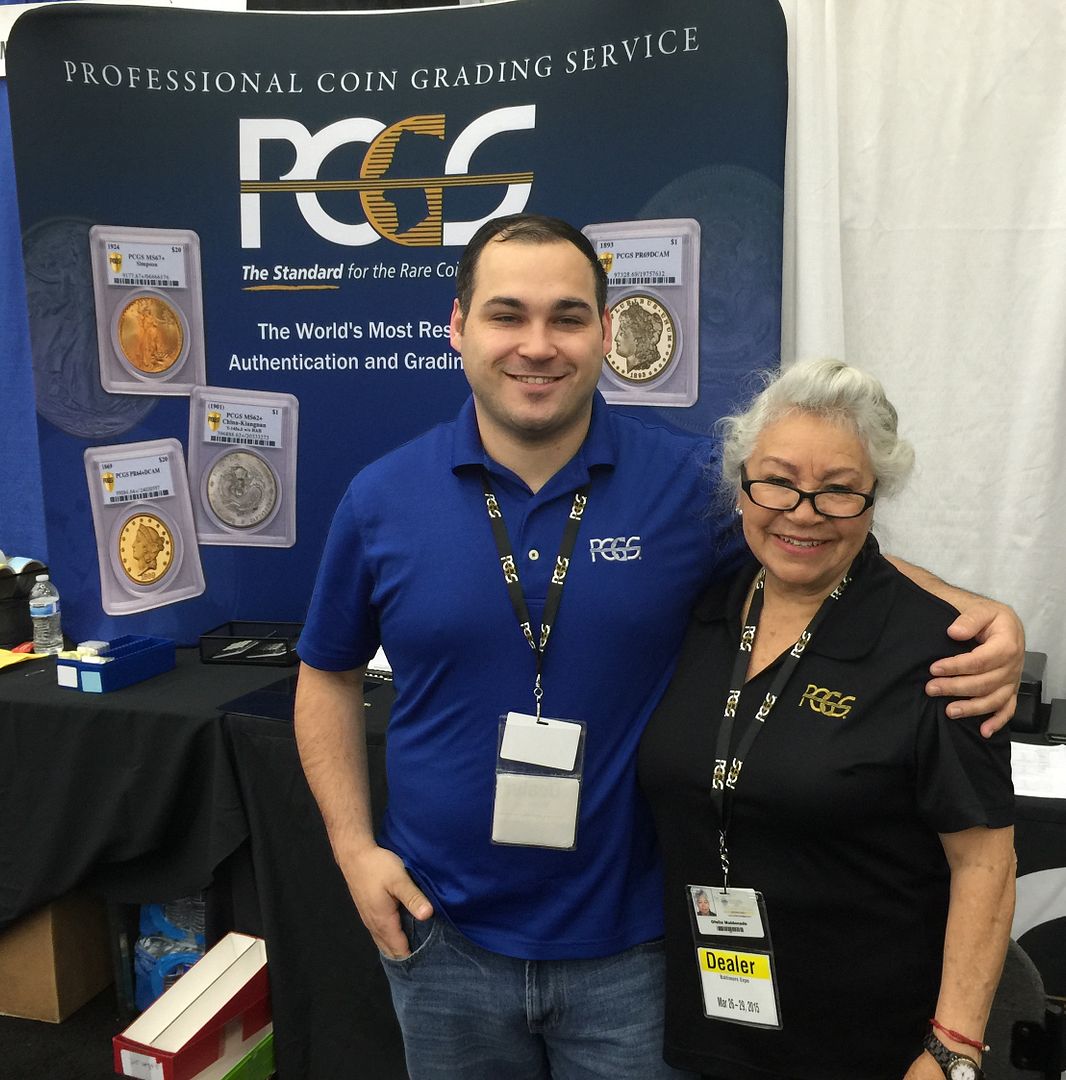 The ANACS folks
And NGC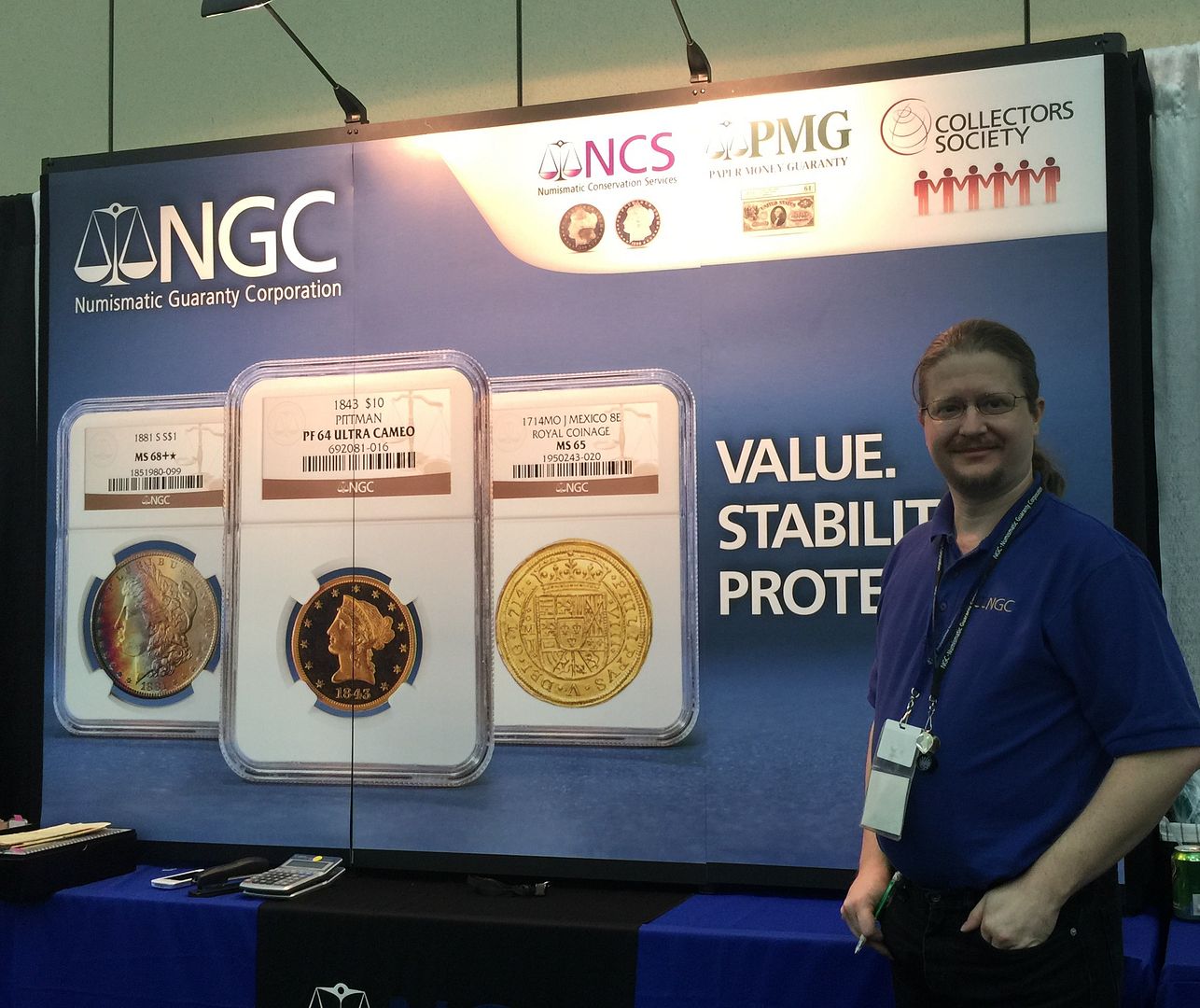 There were only a few competitive exhibits, and I thought this one of Presidential Appreciation Medals was most interesting.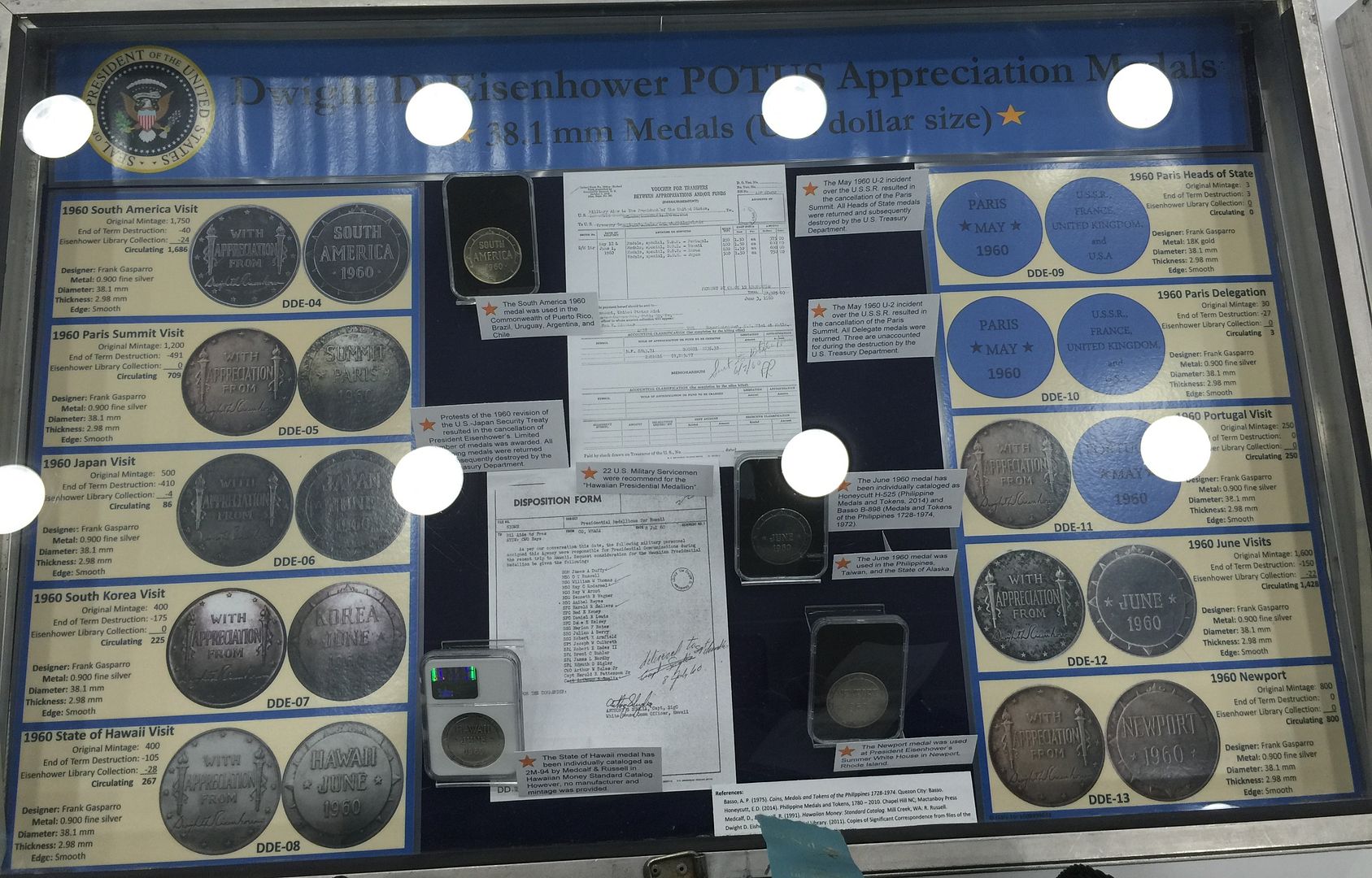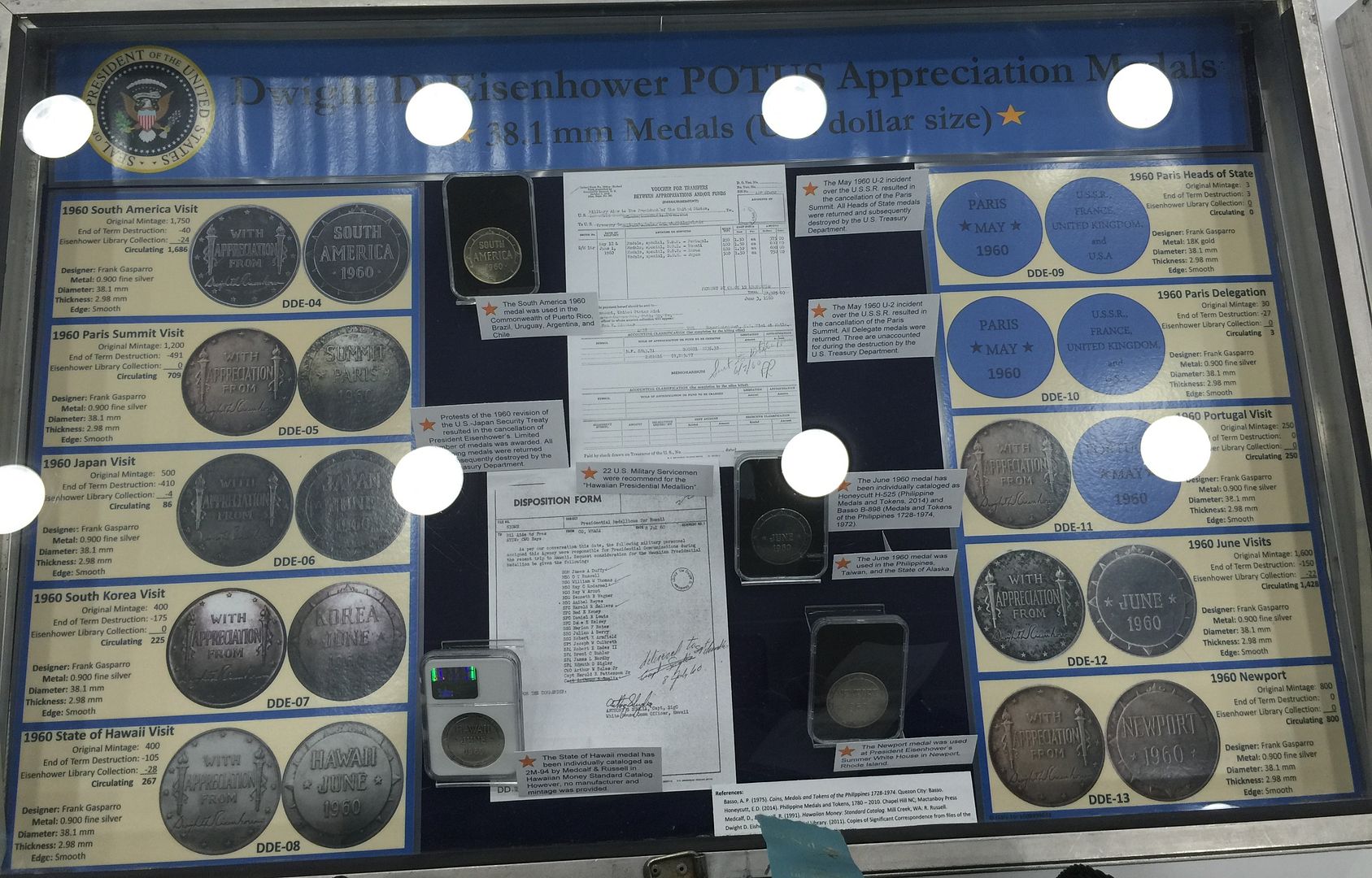 When the show opened to the public, the bourse became very busy and crowded!

My table

Augi talking with my table neighbor
A few more forum members stopped by to say hi.
This is the Penny Guy!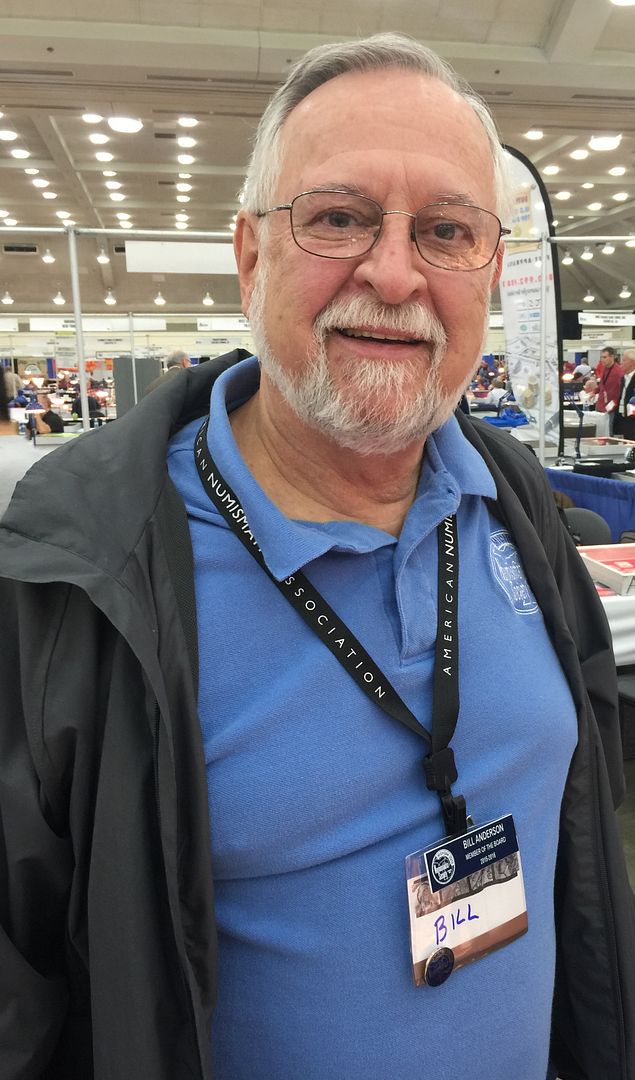 Brandon/Browe just picked up this pretty Lincoln cent from me.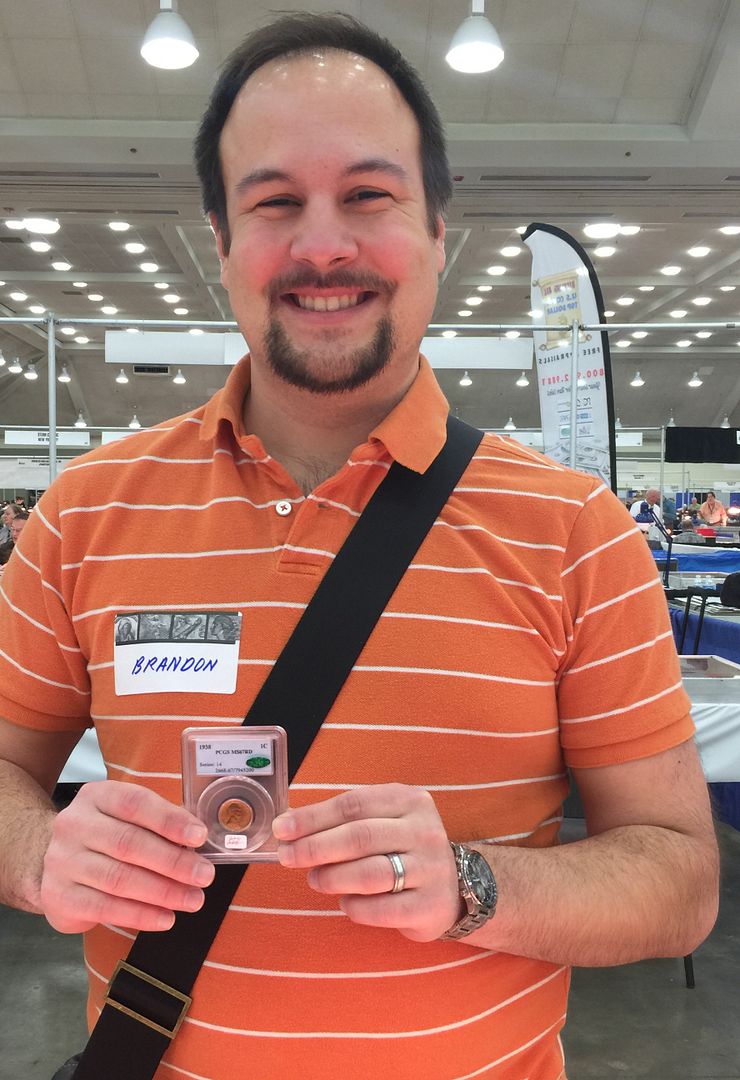 And Paddy who works for Dietz and Watson, a gourmet meat and cheese company, brought me a lot of wonderful goodies, including a yummy cheese and meat tray, some super delicious chocolate cookies, and this cute hat!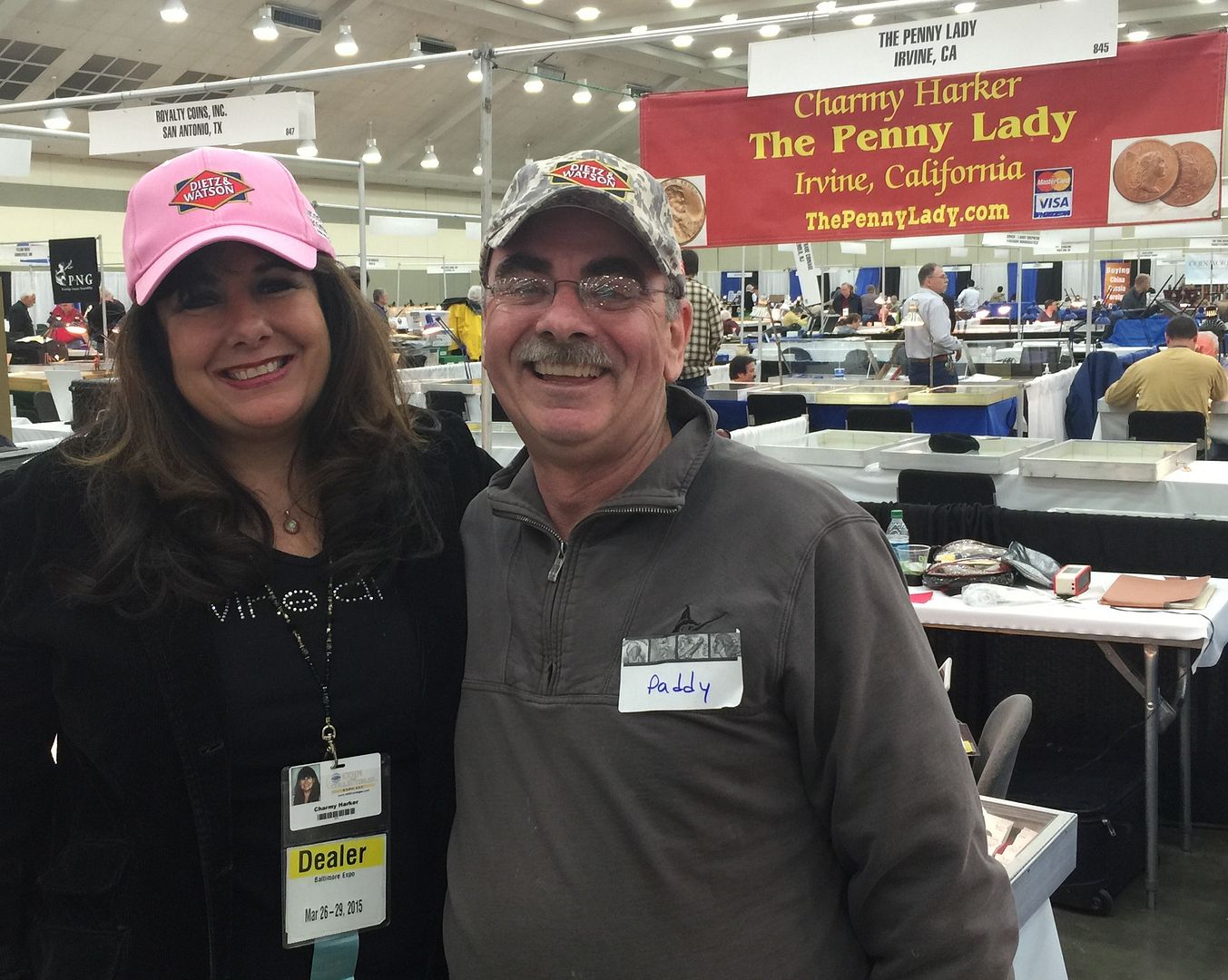 Soon it was time to pack up and head out to the airport. Again, I sailed through TSA with no bag check, so I had plenty of time to grab a bite to eat and a refreshing gin and tonic!
I happened to run into several other dealers waiting for their flight, including Norman and Michelle (The Coin Shop Biloxi).
Bye-bye Baltimore til next time….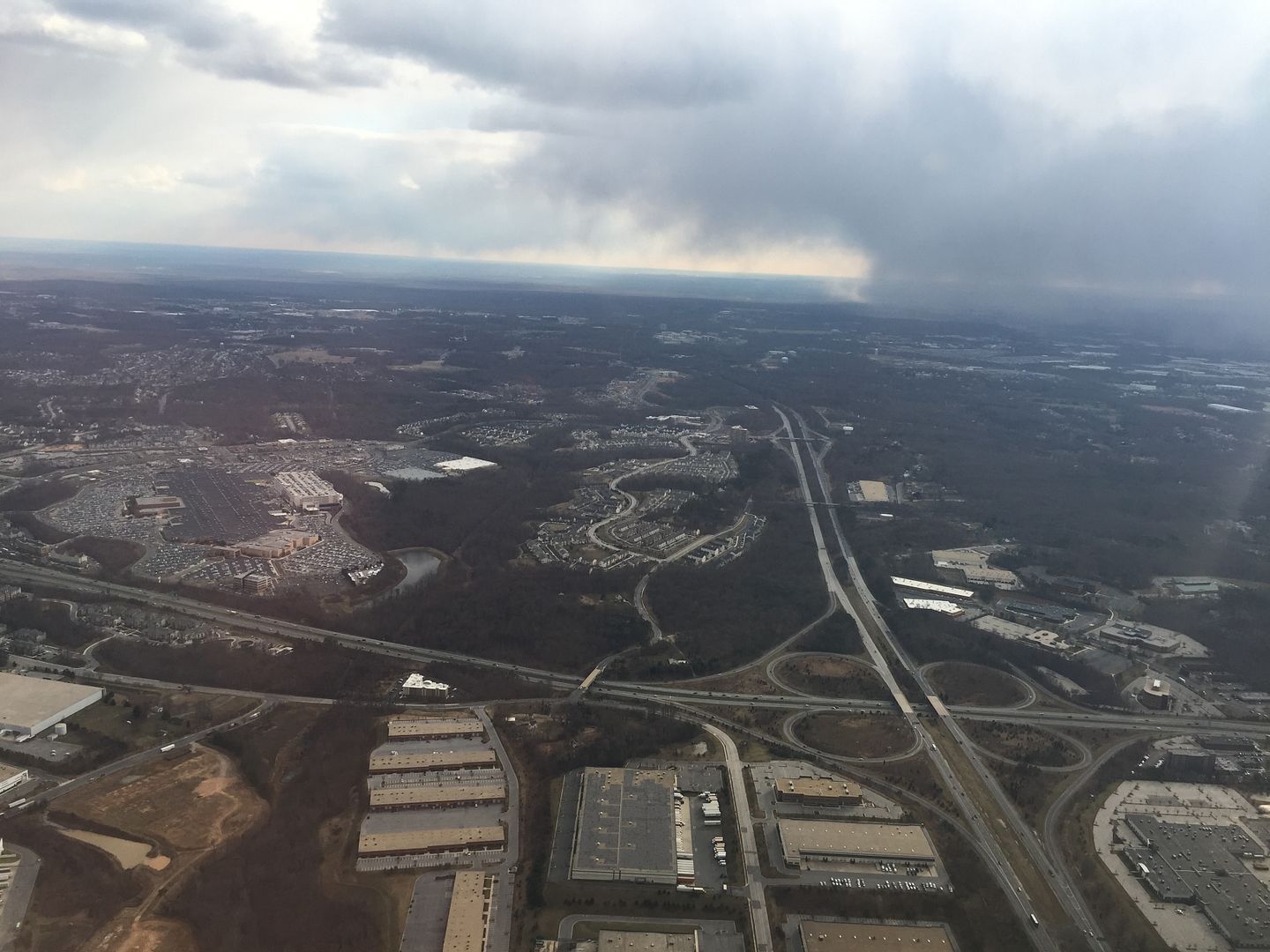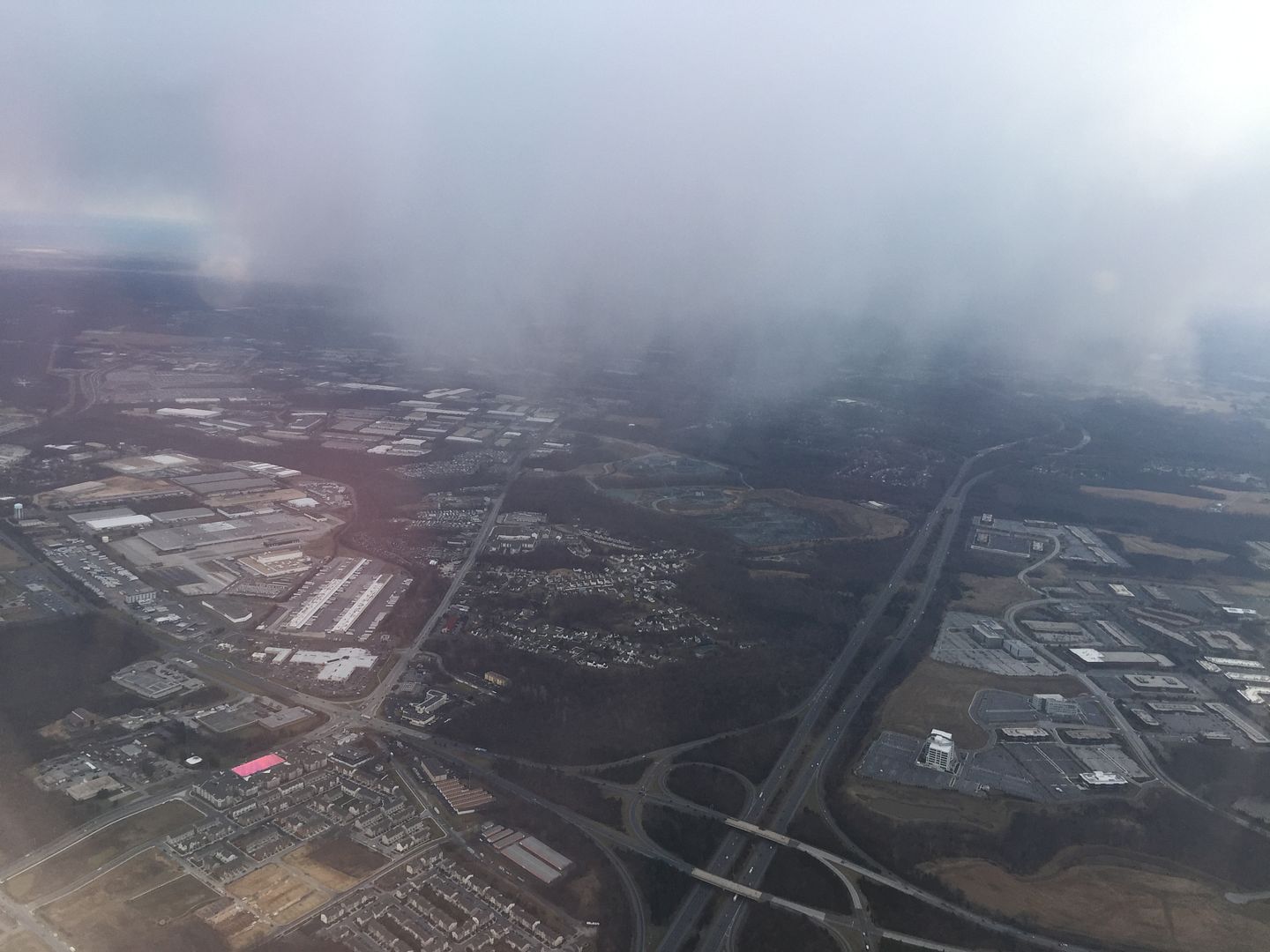 Me so happy to be headed home!
Flying above the clouds is beautiful!
Brief connection in Phoenix
Hello Orange County!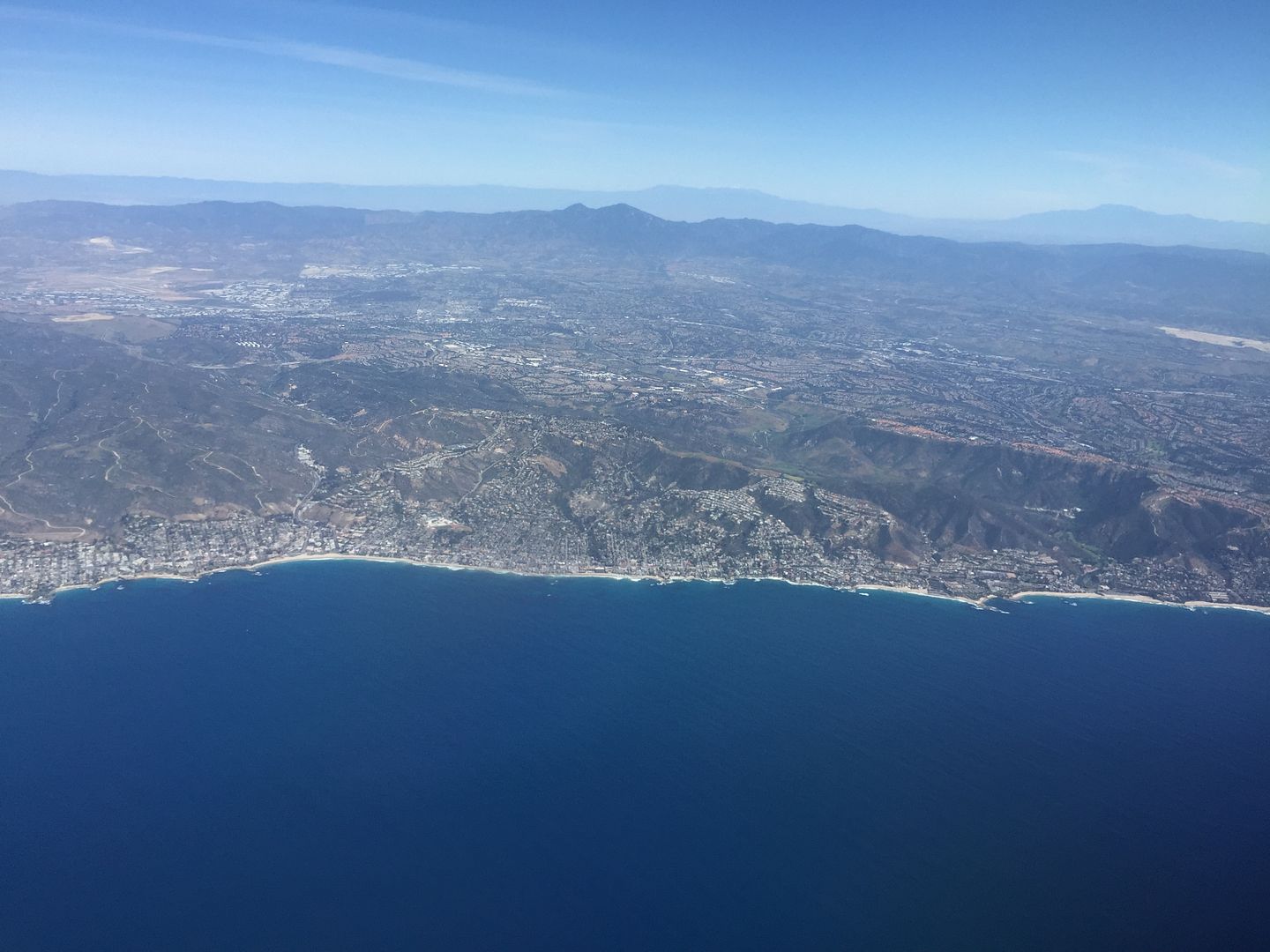 I was so exhausted by the time I got home, but as always, so happy to see my hubby and my sweet little Penny! (She really likes laying on top of our old juke box.)
Luckily, I don't have another show for a couple weeks and can regroup before the next round! Next up:
Santa Clara show (April 16-19)
Central States (April 22-25)
PNNA Tukwila/Seattle (April 30 – May 3)
Charmy Harker - The Penny Lady®
President of Women in Numismatics
ThePennyLady.com