Home
›
U.S. Coin Forum
American Revolution Bicentennial Medals - Gold Plated Arkansas Medal??
illini420
Posts: 10,816
✭✭✭✭✭
I bought a box lot of coins and medals several months ago and I'm still going through everything trying to sort it all out

Fun stuff and I've learned a ton about stuff about stuff that I never even seen before.
In the box lot were several American Revolution Bicentennial Medals in "Antique Bronze" and many of them were still sealed in the original black cardboard packaging. There were also a couple of raw examples of these medals in the box as well with the "Antique Bronze" finish. Some of these medals are really neat and my favorites that I found were the North Carolina medal, the Minnesota medal and the New York medal.
In researching these medals, I haven't found much information on them at all, but from what I have found it seems that many were made with the "Antique Bronze" finish and a much smaller number of them in ".999 Fine Silver." All of the medals I have and all of them I've seen online appear to be 1.5" in diameter.
In the box lot I also found the following two Arkansas medals, one on each side of an unmarked plastic flip:
Obverse
Reverse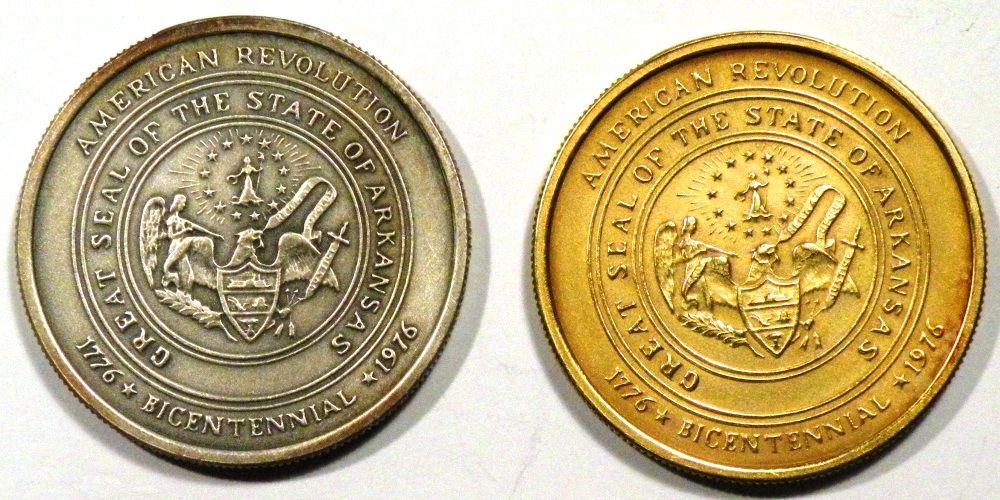 Edge Pic: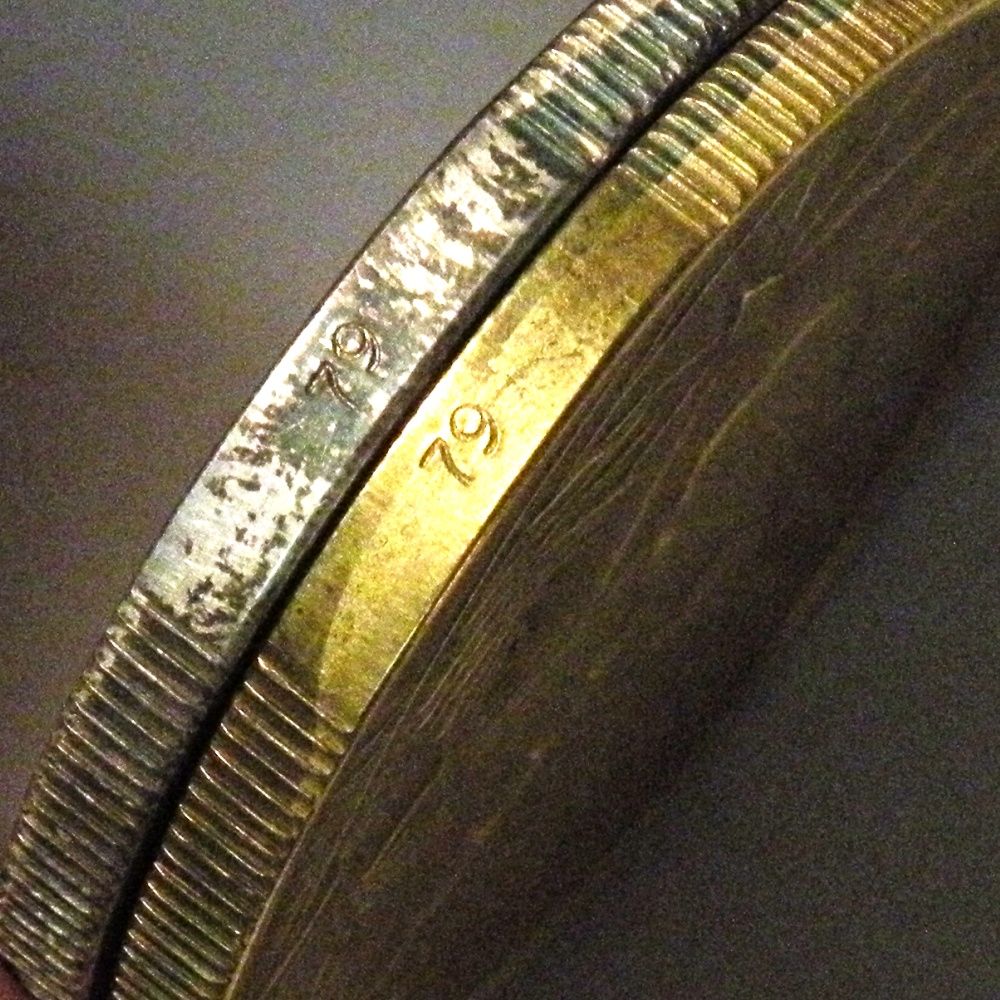 I am guessing that I have two examples of the .999 Fine Silver Arkansas medal, and that one of those silver medals has been gold plated. Both medals weigh the same, just under one ounce (0.9 oz.) and each have a reeded edge with the number 79 stamped on the edge. I don't have any other .999 Fine Silver examples to compare with so I don't know whether all of the .999 Silver medals are stamped on the edge. Anyone have any to compare with? Also, I haven't seen any gold plated examples of any of the medals anywhere. Anyone have any information on these?
I'm guessing it's possible these were part of some special set and both are
#79
of how ever many sets were made, or maybe all silver Arkansas medals are stamped with 79 on the edge? Like I said, I have been able to find very little information on these American Revolution Bicentennial Medals. Any help would be appreciated.
And just for illustration purposes, here's a picture of the two medals alongside the North Carolina medal which has the "Antique Bronze" finish: