Home
›
Sports Cards & Memorabilia Forum
The Emmitt Smith memorabilia card set
lawnmowerman
Posts: 19,161
I'm finally getting around to organizing my cards with the help of my ImageEvent album. I'm tired of buying duplicates by mistake because I'm too lazy to be organized. I plan on having different albums for jersey/memorabilia cards, "regular" cards and autographed cards.
This is the start of my jersey card set. I was sending all of my jersey cards to BGS but have decided not to anymore. Nothing wrong with their service, it's just a lot of the thicker cards are not in the best condition. A low grade on a slab detracts from the appearance imo.
I'm using one screws and magnetic holders now. I'm quite happy with the way they look especially the ProTech Quick Flip holders. Here's am example of the holder. I really like these holders because they are slim and really show off the card and not the holder. They are also really well made a breeze to use.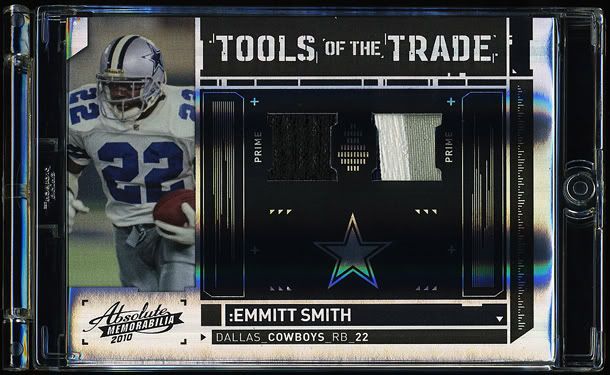 Here's a link in anyone cares to browse what I have loaded so far. I plan on adding lots more over the next few days and will bump the thread once I add them. Feel free to sign the quest-book as well.
link
Thanks!