Home
›
U.S. Coin Forum
Charmy's November 2011 TUCSON SHOW Report w/lots of Pics!

ThePennyLady
Posts: 4,029
✭✭✭✭
THURSAY: I just got new tires on my SUV and new stero speakers for my birthday so I was looking forward to listening to my latest book on CD (John Grisham's "The Litigations"). It was a beautiful day, clear and sunny, and I enjoyed the 7-hour mindless drive. I arrived at the show around 2pm for set up and took some shots of the convention center, including the very typical cactus and rock landsape.
I took my time setting up, then walked around the show but didn't see much that interested me – except of course all the beautiful coins in Rick's cases that I have to restrain myself from! The October/November show is usually smaller than the January show, so we only have half of the convention room.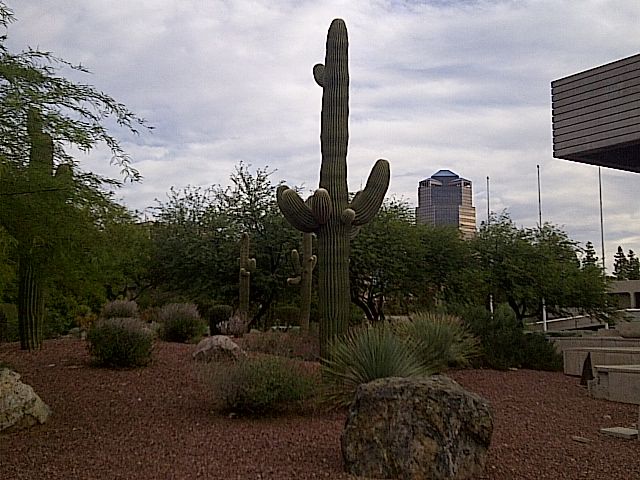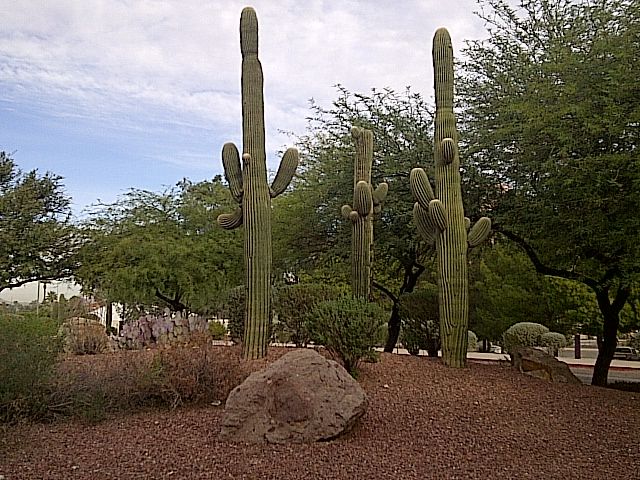 This is a pretty painting on the wall inside the lobby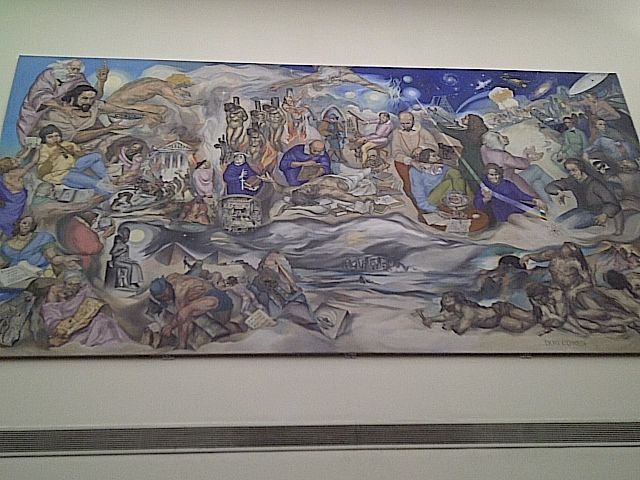 After set up, I checked into my hotel, then headed over to Rick's new office/store for an open house and poker game.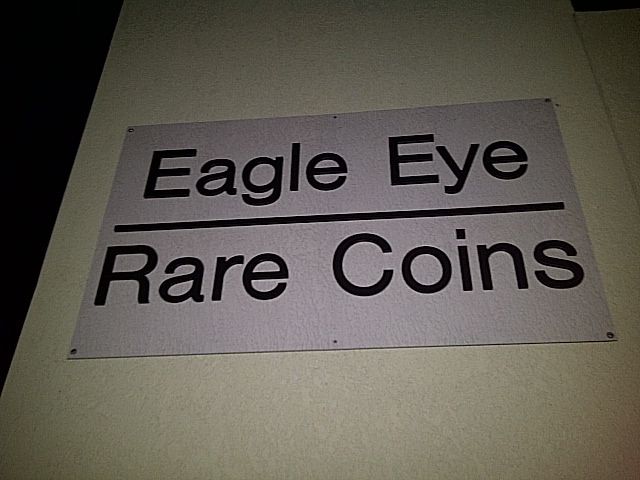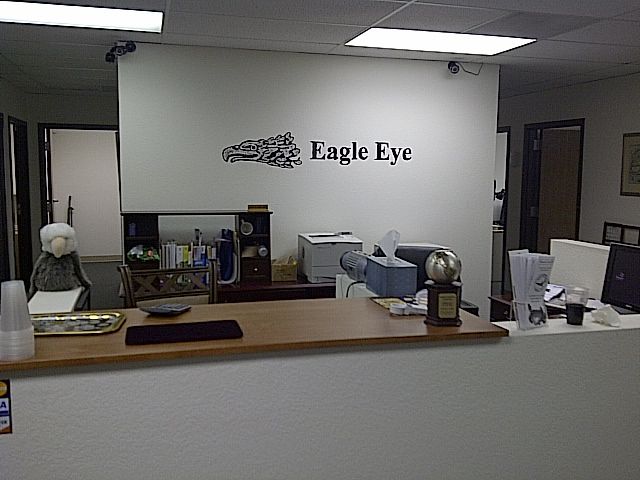 Rick showed us some of the interesting things on display in his store.
This is an "impaler" was used by Central African tribes to scare away their enemies by displaying their enemies' heads on the impaler.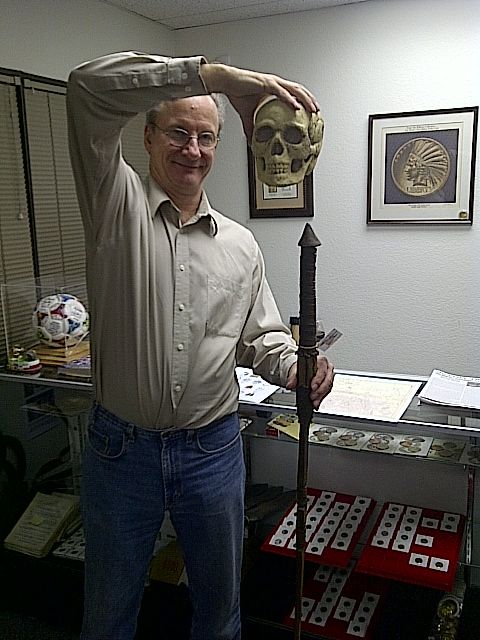 African Throwing Knives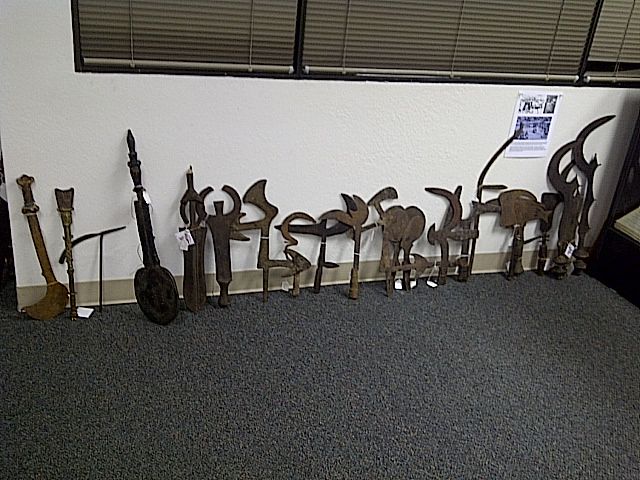 The drawing depicts executional swords that were used to tie their enemies' heads to tree sapplings that were then flung into the forest.
Rick got this medal from CRO which depicts a world map from 1825, and a framed Atlas map from the same period.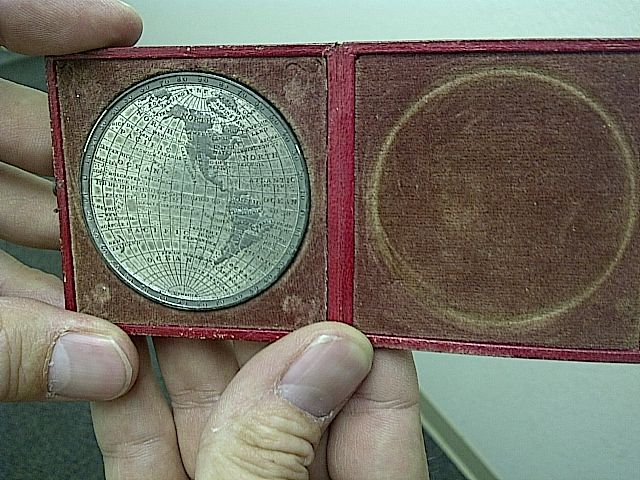 Another interesting map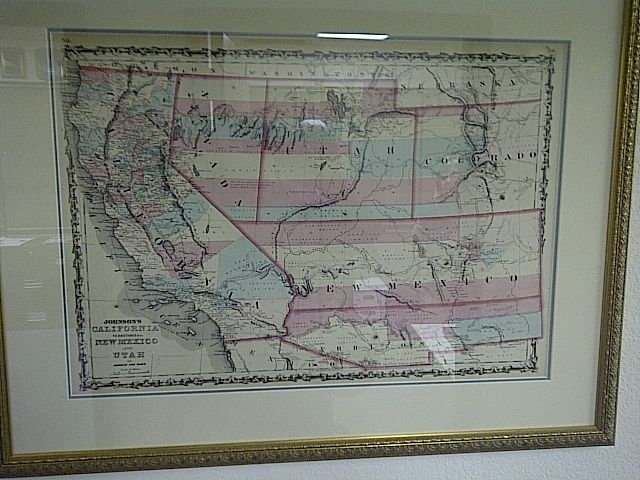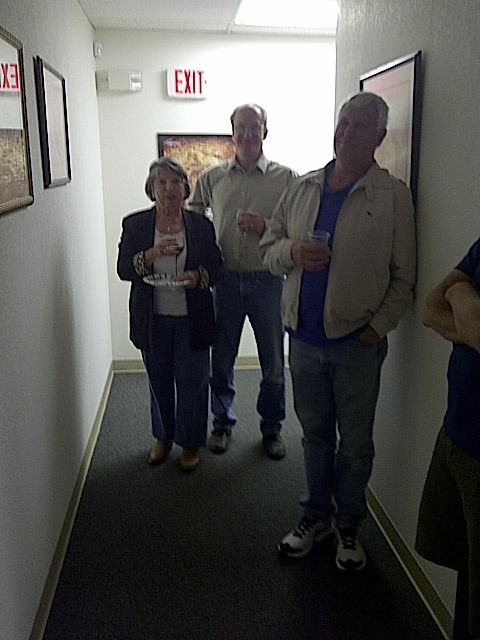 Rick in his office surrounded by his photography set up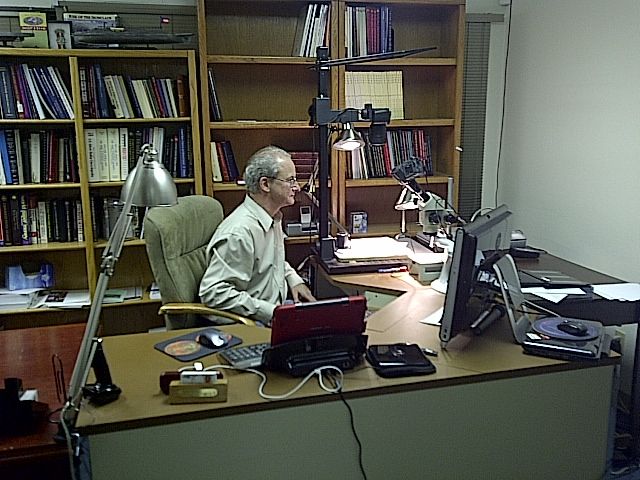 Rick's published books
Rick's helpers:
Karin (who did all the work putting this show together for Tony)
Karin's cute daughter/assistant, Brittany
Rick's new store assistant, Bruce Benoit (pronounced "Ben-wa")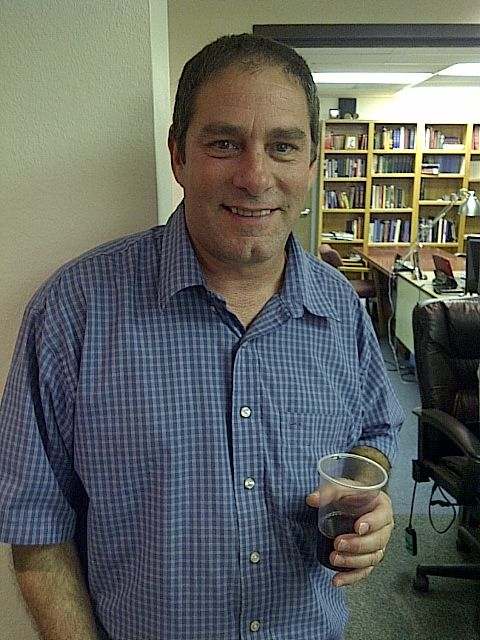 Tony Tumonis – the show promoter
After the reception, several of us played a rousing game of poker - I ended up being the biggest loser!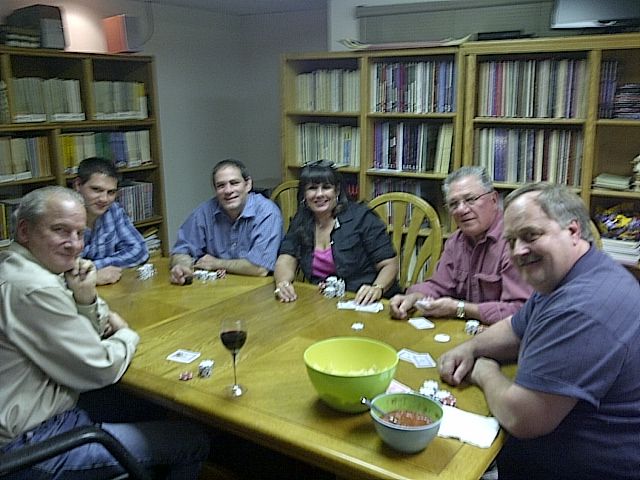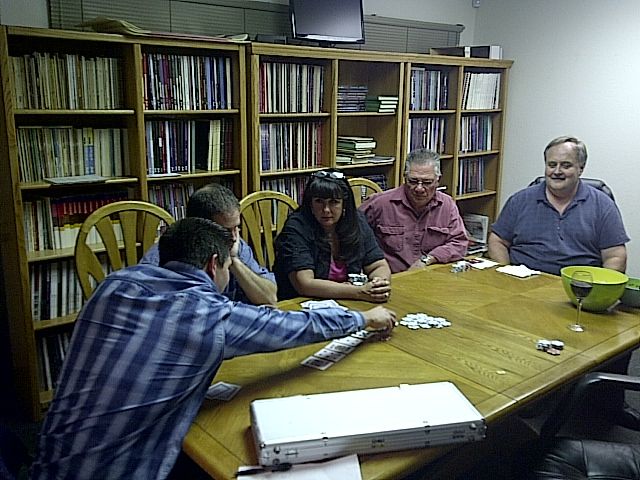 FRIDAY: The show started out slowly, then picked up, then died down in the early afternoon. I sold a couple nice coins, but overall it has been pretty slow. The good thing is that my wonderful sister Corrine (who designed my logo) drove from New Mexico and met me here at the show so we could spend some time together. A quick amusing little story – Corrine and her husband and me and my husband celebrated our anniversaries together last month in Cabo. While we were there, Corrine and I both lost our designer Brighton sunglasses while playing in the surf when a wave knocked us over. So this is the first time I've seen her since that trip and we both showed up with the EXACT same style of new Brighton sunglasses!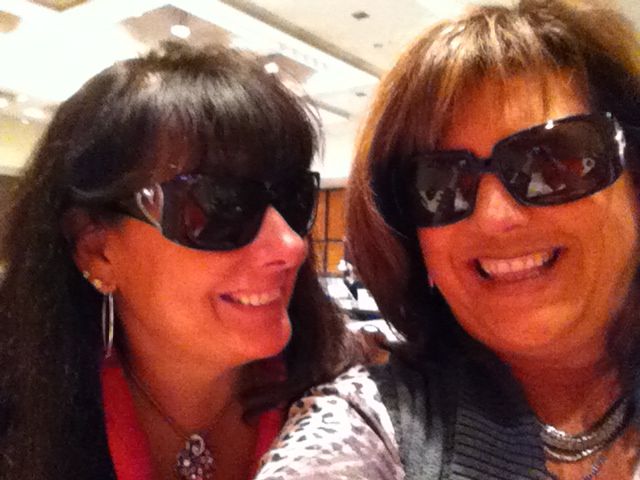 Also, I had previously given Corrine and her husband this wonderful tequilla that me and my husband enjoy – Don Julio 1942 – and they ended up really liking it and finishing off their bottle, so I brought a new bottle from home for us to share, and we toasted a shot when she got here!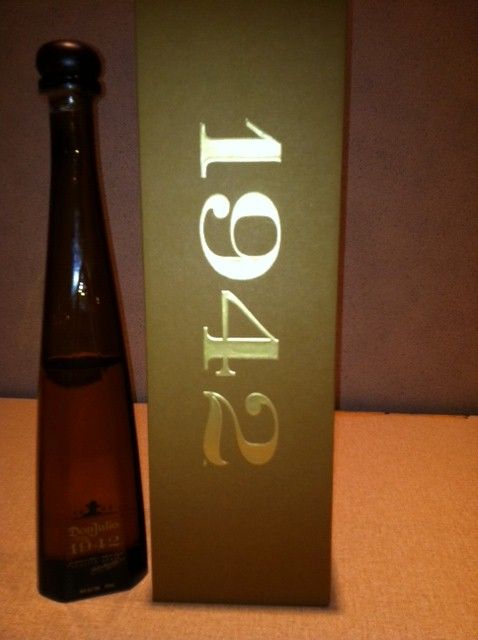 Then a bunch of us headed out to dinner across the street to great Mexican restaurant here in Tucson, El Minuto.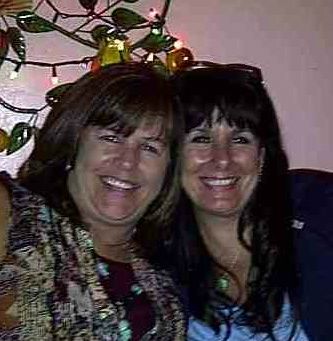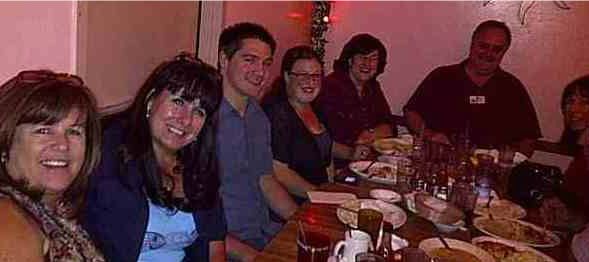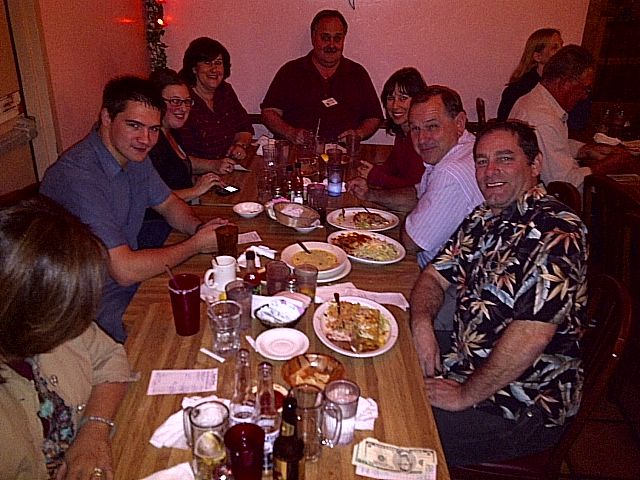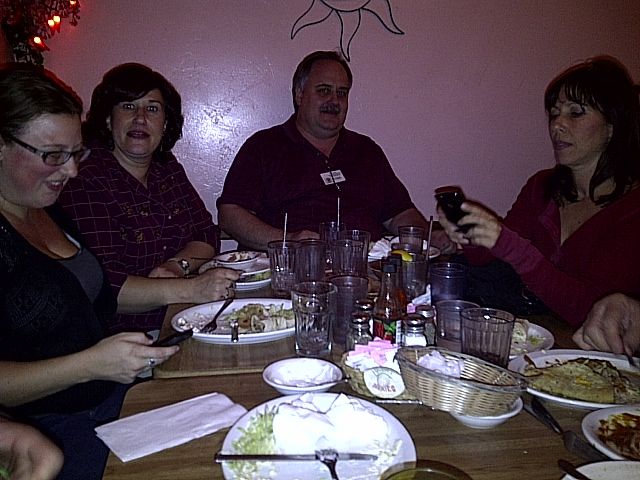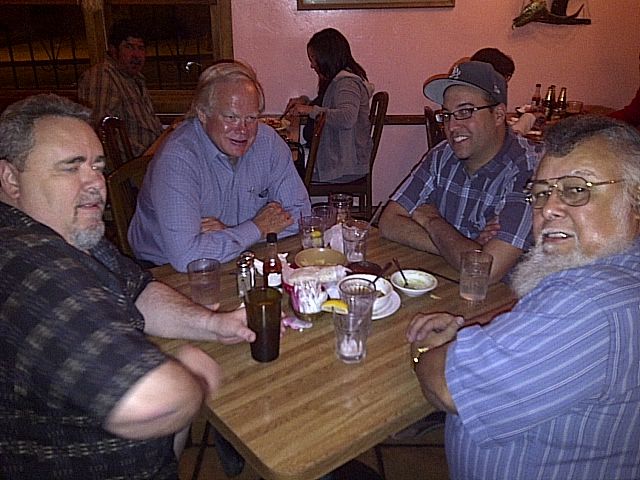 Then of course it was off to the casino! I started out losing a few hands in a row, then I won a few big pots, but then in this one hand I had a straight flush draw but another guy flopped a full house, then Rick ended up winning that huge pot with an even bigger full house! Damn that Rick!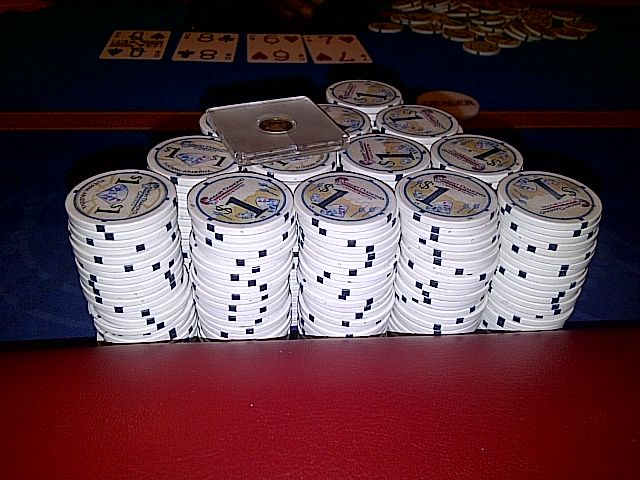 SATURDAY: Here are Karin's daughter Brittany and her friend at the registration table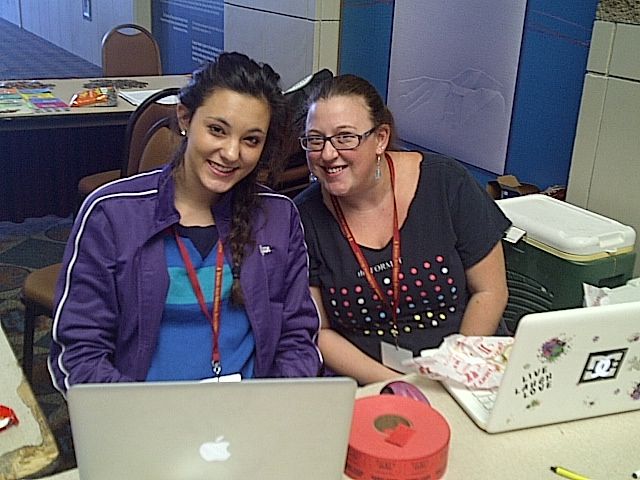 I'm once again on the kids' treasure hunt and here are a few of the kids who stopped by my table.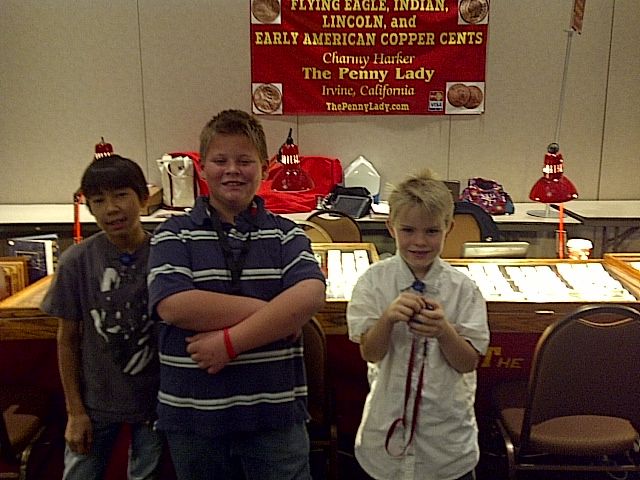 This time they have to find the little star sticker located somewhere at my table – can you find it in this picture?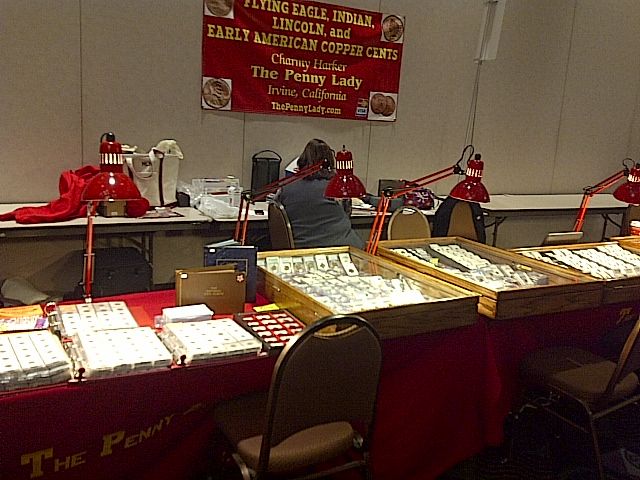 Rick and his son Kenny - can you find the little star sticker at his table too?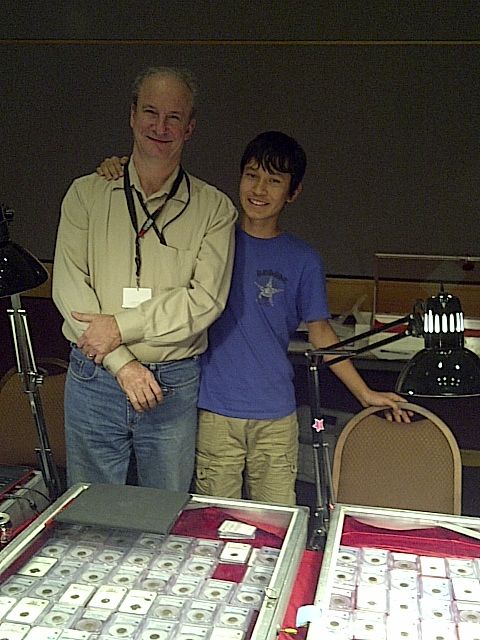 Sadly, the show is slow again today (I heard there was a mix up with the advertising), but we did have spurts of crowds. I did sell a few nice pieces that helped, but overall the show has had a disappointing turn out as can be seen from the bourse photos.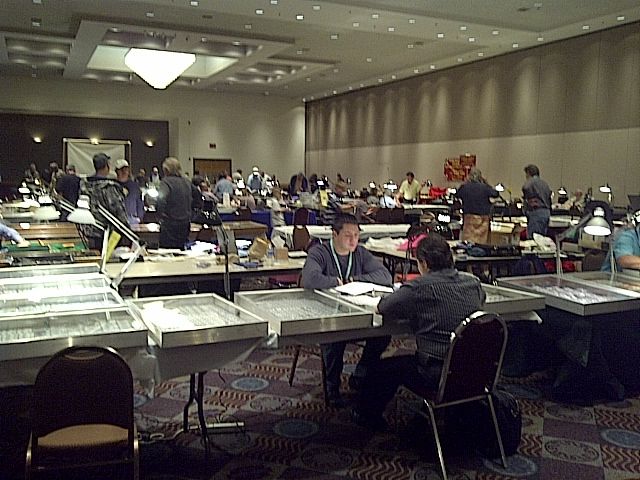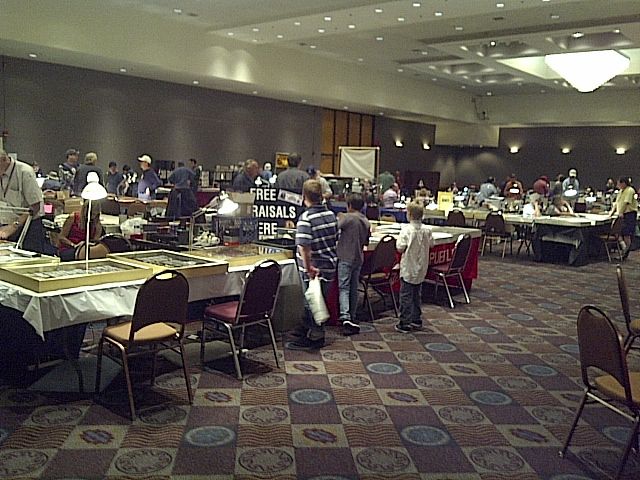 So tonight my sister and I are on our own – I think we'll head downtown and try to avoid all the UofA college kids who will be celebrating their huge homecoming game tonight! Maybe I'll have more fun stuff to add after tonight – depending on how well we behave ourselves on our own!
Charmy Harker - The Penny Lady®
President of Women in Numismatics
ThePennyLady.com