Home
›
U.S. Coin Forum
PART 2 FINAL UPDATE: Charmy's ANA Summer Seminar Report Continued...

ThePennyLady
Posts: 4,029
✭✭✭✭
It was suggested that since my show report has gotten quite long with all the photos that I should start a second thread. For those of you who want to read the first thread, here it is:
Charmy's ANA Summer Seminar Show Report Part 1
Monday...
This was our first day of full classes. As I mentioned, I'm taking Doug Bird and Steve Carr's Early American Copper class. We spent a lot of time on becming familiar with EAC books and learning to attribute large and half cents. It was quite tedious but so worth all the effort.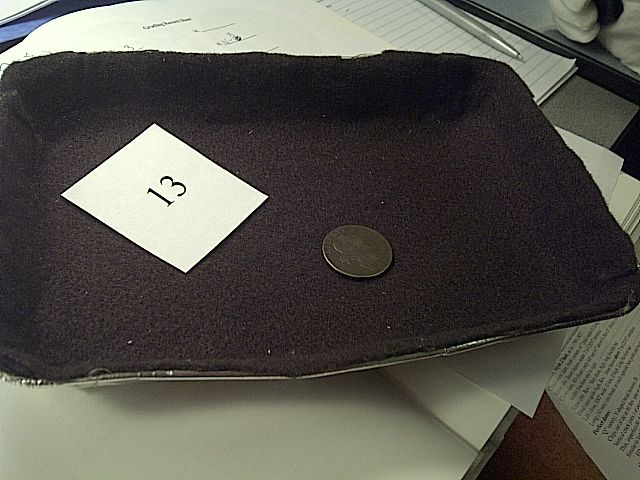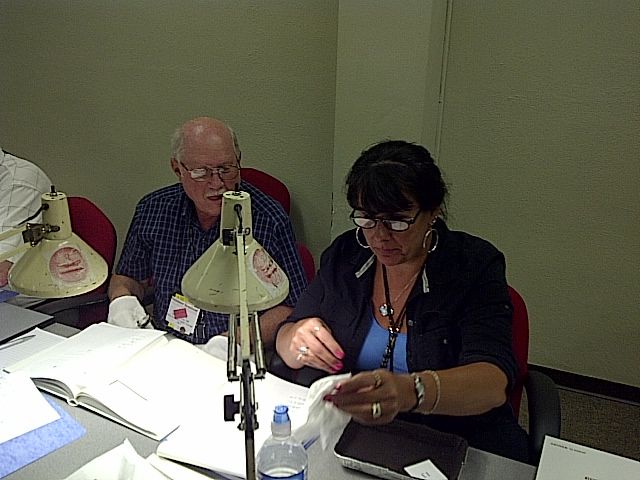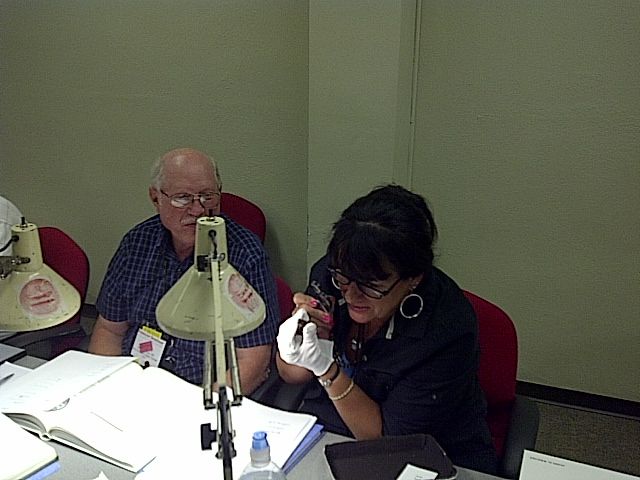 John Wright graciously donated a copy of his book "The Cent" to our class for each one of us to keep! Wow, I know it's about $100 book, so we were all very thrilled and appreciative to have this book!
We also received an older copy of "Copper Quotes by Jack Robinson" which is the best pricing guide for EAC.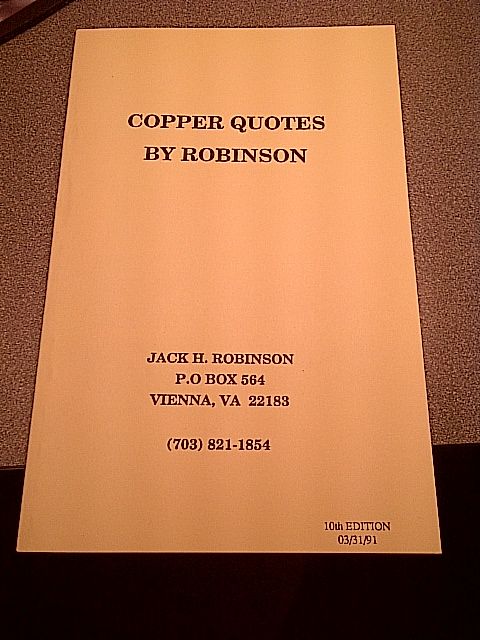 I went to the book sale at the ANA offices on Sunday when it first opened but it was overly crowded and too difficult to sort through the books. So at lunch I went back to the ANA and was able to check out what was left. I ended up buying some really neat old pamphlet type books on of course various types of copper! I was especially pleased with one of the books which is a 1924 reprint of a very rare 1881/1883 EAC book.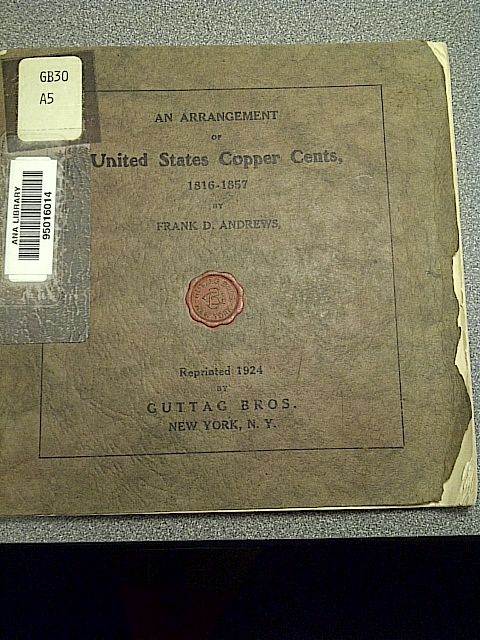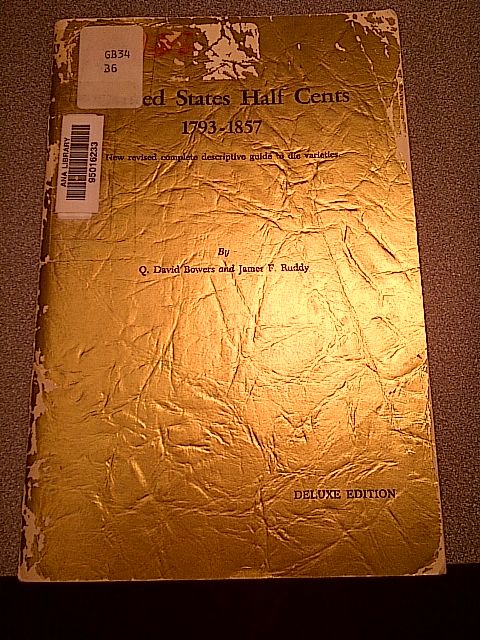 Then after class, a bunch of us gathered to head over to the Sky Sox baseball game and fireworks. Here are some photos taken on the bus.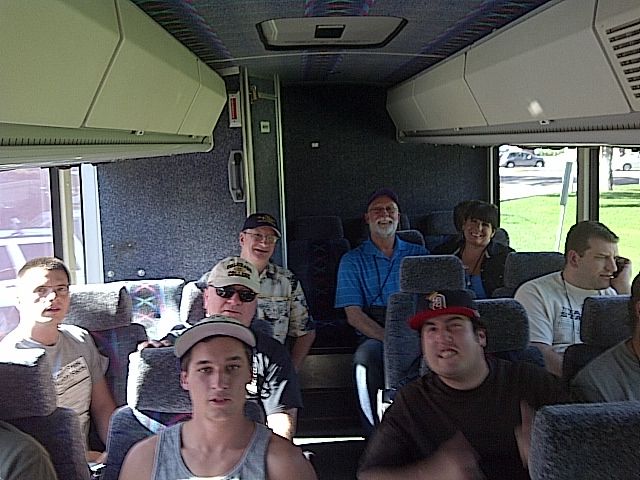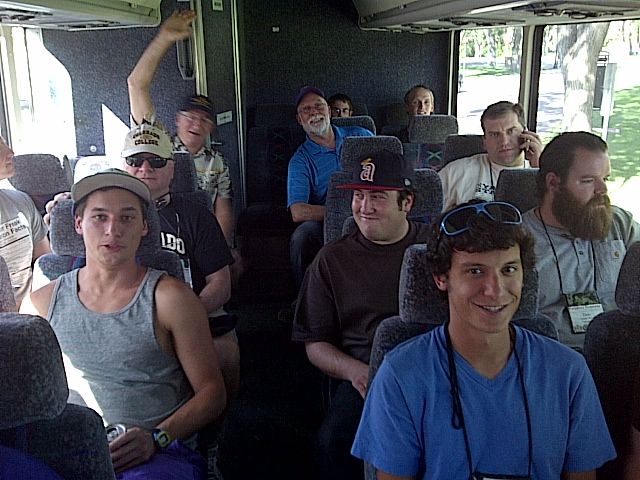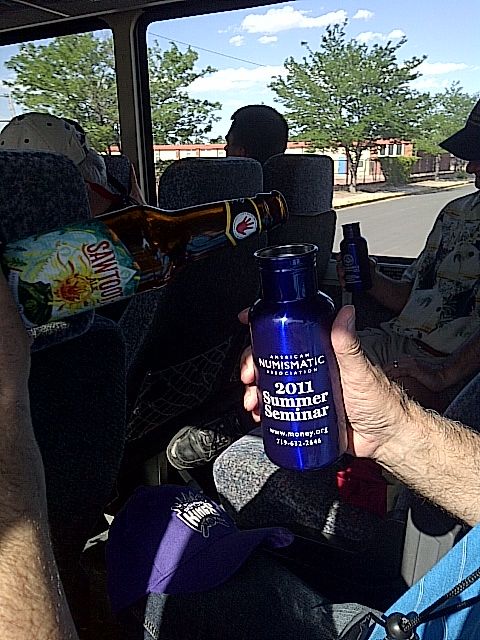 Opening ceremonies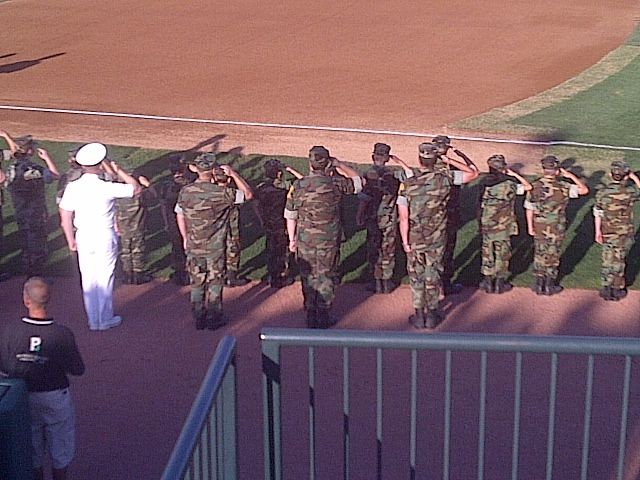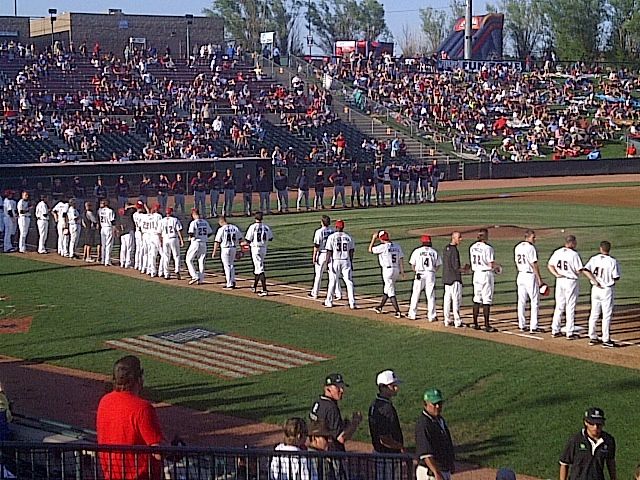 That is the first minor league game I'd been to and it was a lot of fun - they had some sort of entertainment in between each inning, including this guy who had life-sized Michael Jackson puppets lined up and attached to several horizontal poles and he was in the middle, and whenever he moved his arms or legs, all the other puppets moved in unison. It was quite an interesting and entertaining act.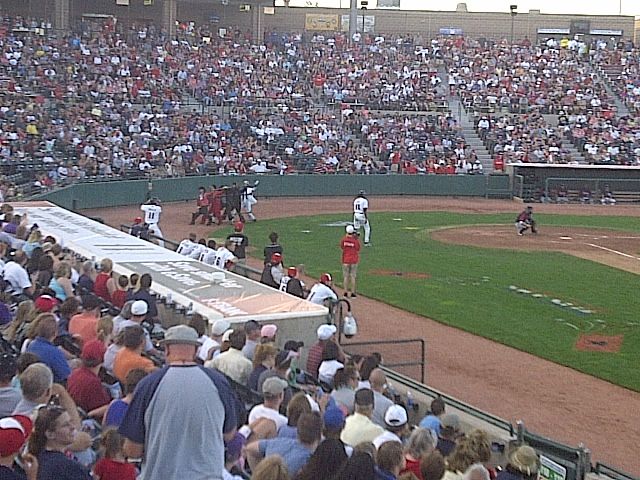 Me and my new Sky Sox hat!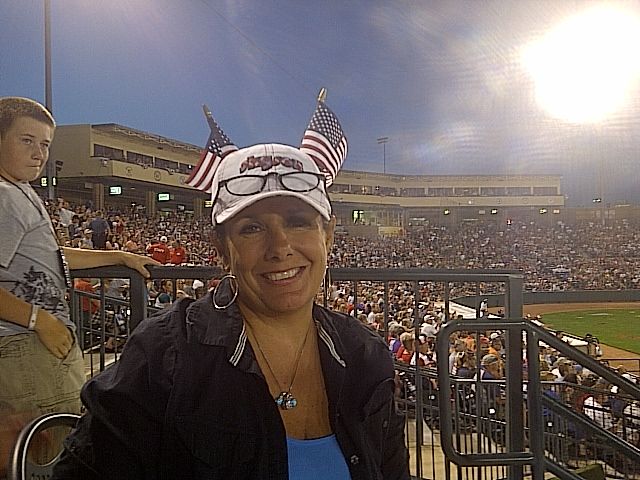 Rick/EagleEye and Chris/HalfHunter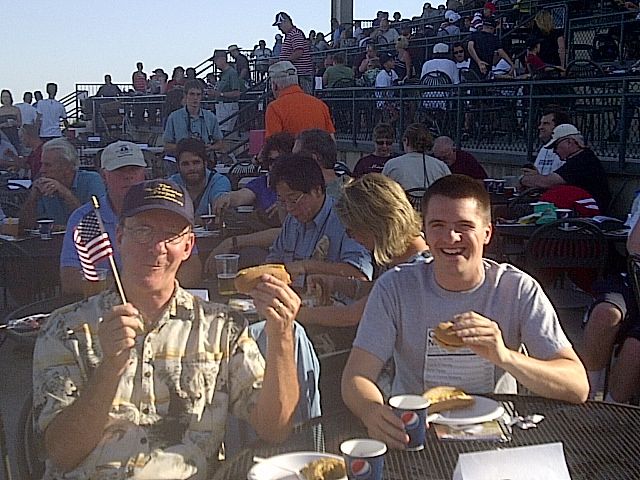 Rick and his patriotic hotdog!
Glenn/PonyExpress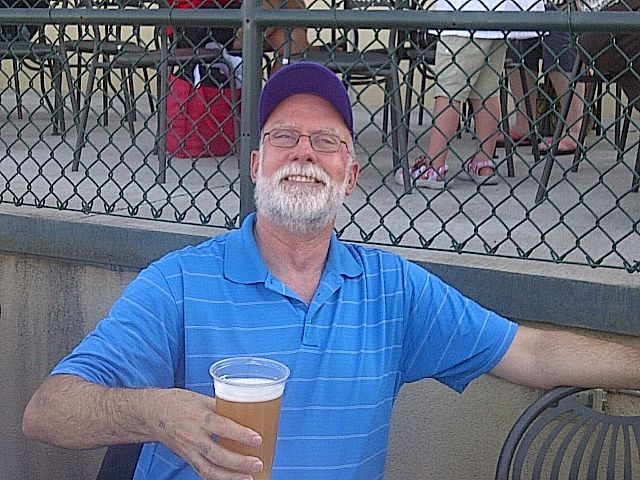 Todd/Blu62vette and one of his students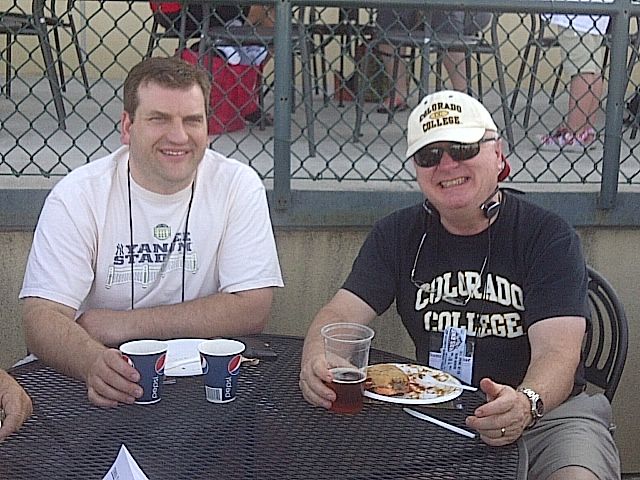 Some of the wonderful fireworks following the game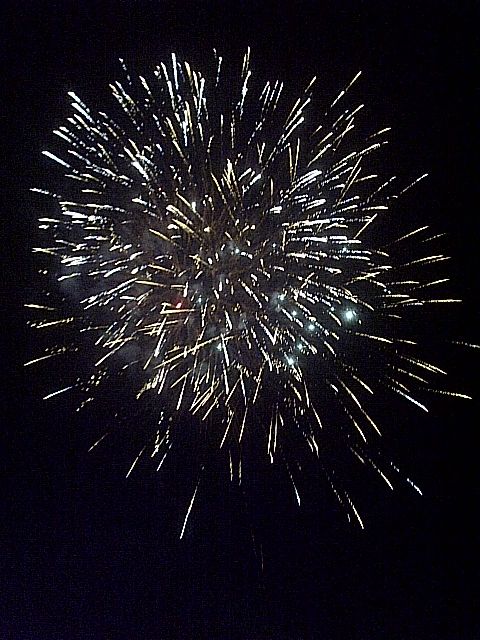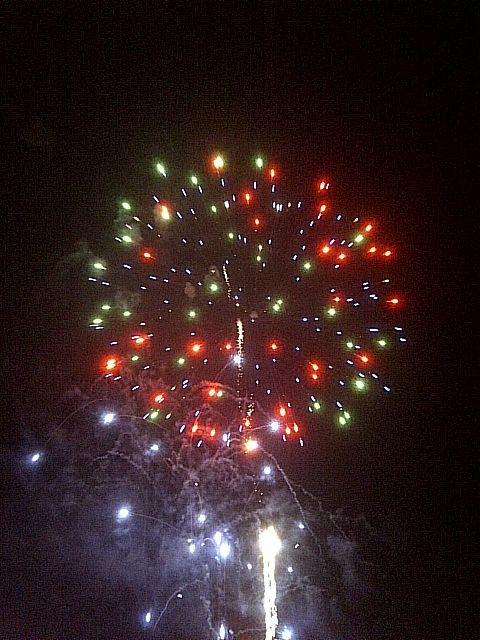 And finally, the bus ride home!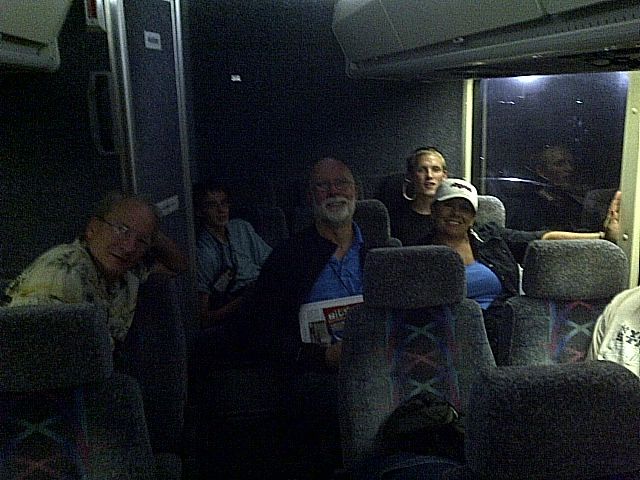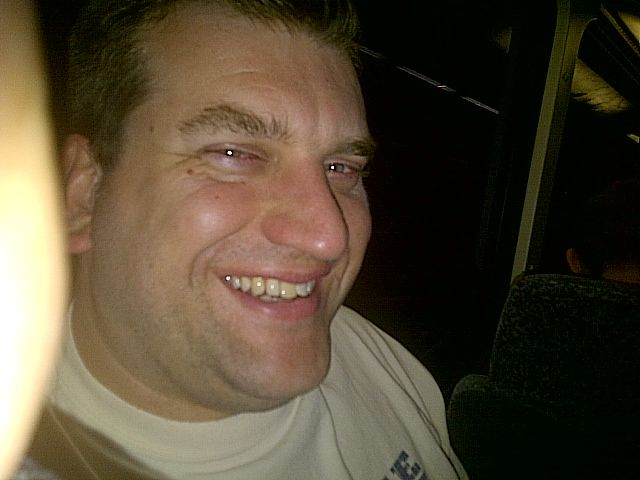 Charmy Harker - The Penny Lady®
President of Women in Numismatics
ThePennyLady.com