Home
›
U.S. Coin Forum
Charmy's PCGS LAS VEGAS Show Report (w/pics)!

ThePennyLady
Posts: 4,029
✭✭✭✭
Well, what could be better than a coin show IN LAS VEGAS! Wow, I'm in HEAVEN! I usually drive to Las Vegas since it's only about a 4-hour drive but since I didn't have to haul my coins (I was only walking this show), I decided to check out flights and found one for $109 roundtrip on Delta! That was less than what it would have cost in gas to drive. And on top of that, I have free rooms at any Harrah's casino so I'm staying at Paris casino for free! All this savings on expenses meant I had more money to buy pretty coins and/or play poker with!
I arrived here on Wednesday evening and took some photos from my plane as we were descending. You can see Highway 15 and some of the outskirts of Las Vegas and then some of the famous casinos just before we land.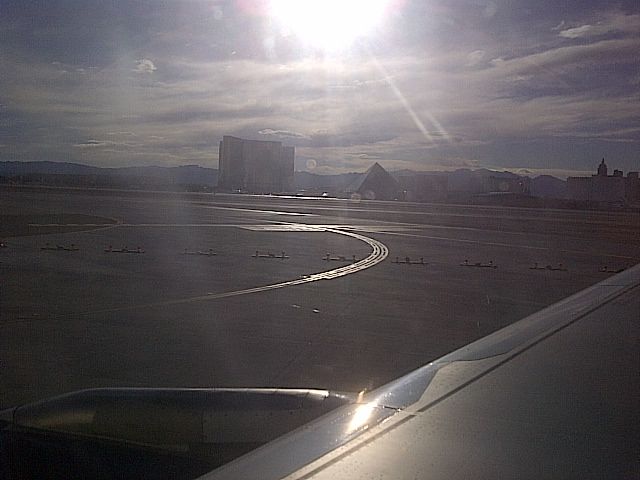 After I checked in, I grabbed a bite to eat then went downtown to play some poker at Binions. I prefer limit games and the only one they had was 2/4. The table eventually decided to make it a "kill" game (meaning if someone wins two pots in a row, the betting is doubled for the next hand). It helps make the game more interesting and creates bigger pots. By the end of the night when I finally cashed in, I was down $9 - not bad for several hours of play!
These were taken from my room at night.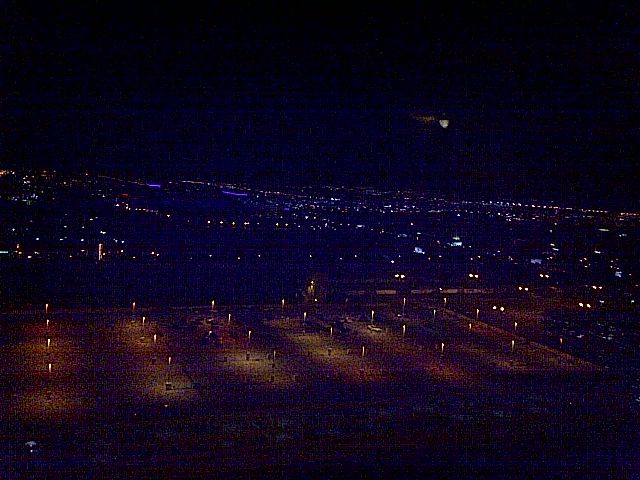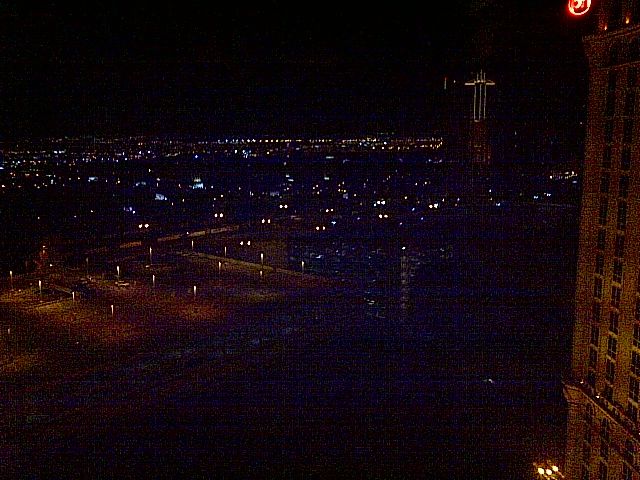 And the view from my room in the morning - the weather here has been fantastic!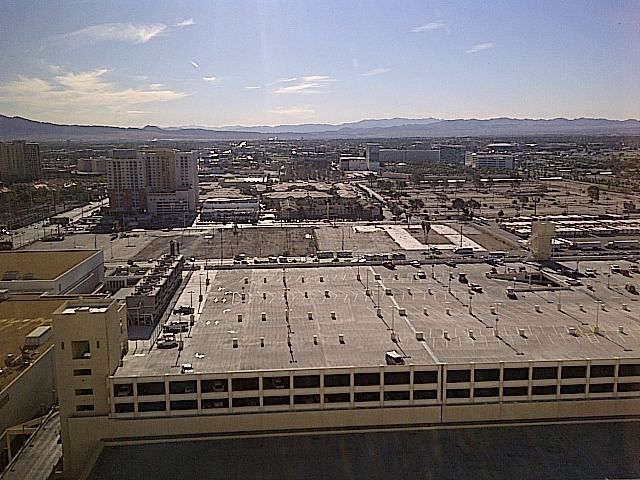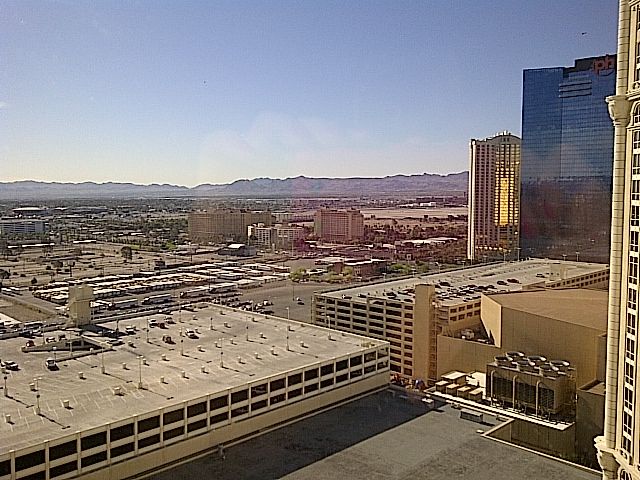 In the morning I took a cab over to the Venetian where the show was. It is one of the most beautiful casinos, with gorgeous marble, statues, murals, etc.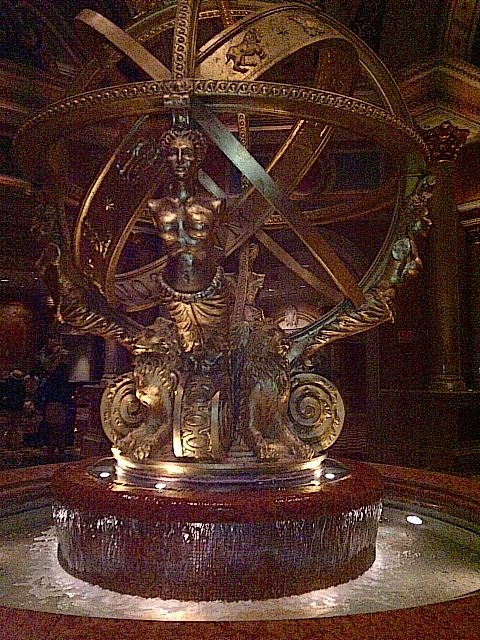 In case you haven't been to a PCGS show here in Las Vegas, it is very intimate, casual, and low key. It's a show where you can browse easily and spend time with each dealer. Also, PCGS has a couple people (usually Don Willis and David Hall) who give interesting and informative talks each day. Oh, and I almost forgot, they also set out a nice food and beverage spread for all attendees.
Here are some pics of the show.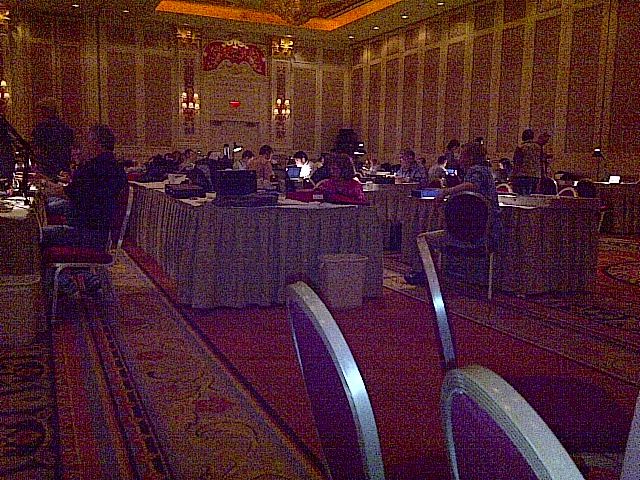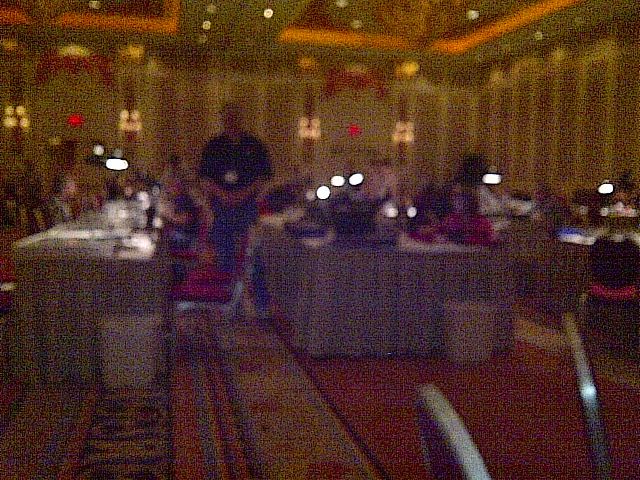 Diana at PCGS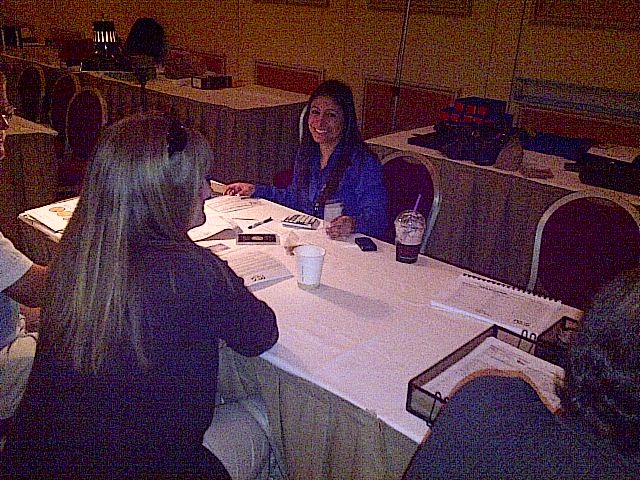 And here are some pretty newps I bought!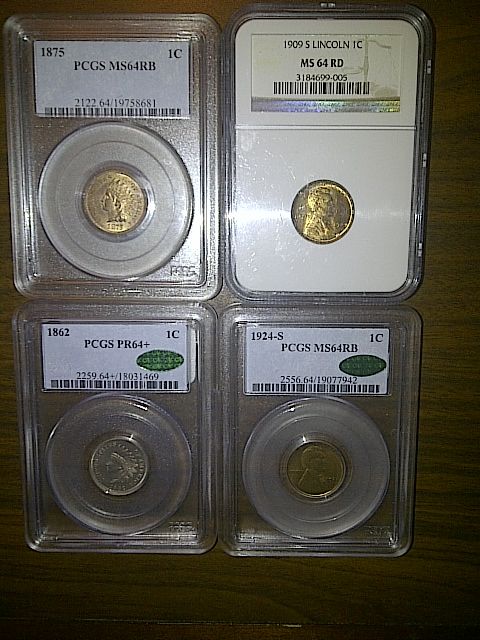 After the show yesterday, Greg, Rick and I played in a poker tournament at the Venecian. There were over 100 participants, and after playing for about 5 hours and going all-in and winning against 5-6 people, I finally lost all my chips. The top 13 players were paid, but when it got to 14 players with Greg being No. 14, they all agreed to split the pot evenly so Greg actually got paid as well. I then played in a 4/8 limit game for a while but ended up back at the Paris casino playing 3 card poker where I got a 3 of a kind, as well as half a dozen straights, so now I'm quite a bit ahead gamblig-wise - so that will certainly help pay for my pretty newps!
I'm headed back to the show in a little while, then I'll flying home this evening. More later....
Charmy Harker - The Penny Lady®
President of Women in Numismatics
ThePennyLady.com