Home
›
U.S. Coin Forum
My 7070 (seated H10 newp 12/4)
Ownerofawheatiehorde
Posts: 1,196
✭✭✭✭✭
Right now my type set is pretty bad, it has lots of cleaned coins and bad purchases. As it's growing bigger, I've decided to start a thread to track its progression. My goal is to get the rarer issues in VG/F, and everything else in at least XF, however long it takes. The images got compressed when I loaded them, so I can take individual photos of a coin if you want.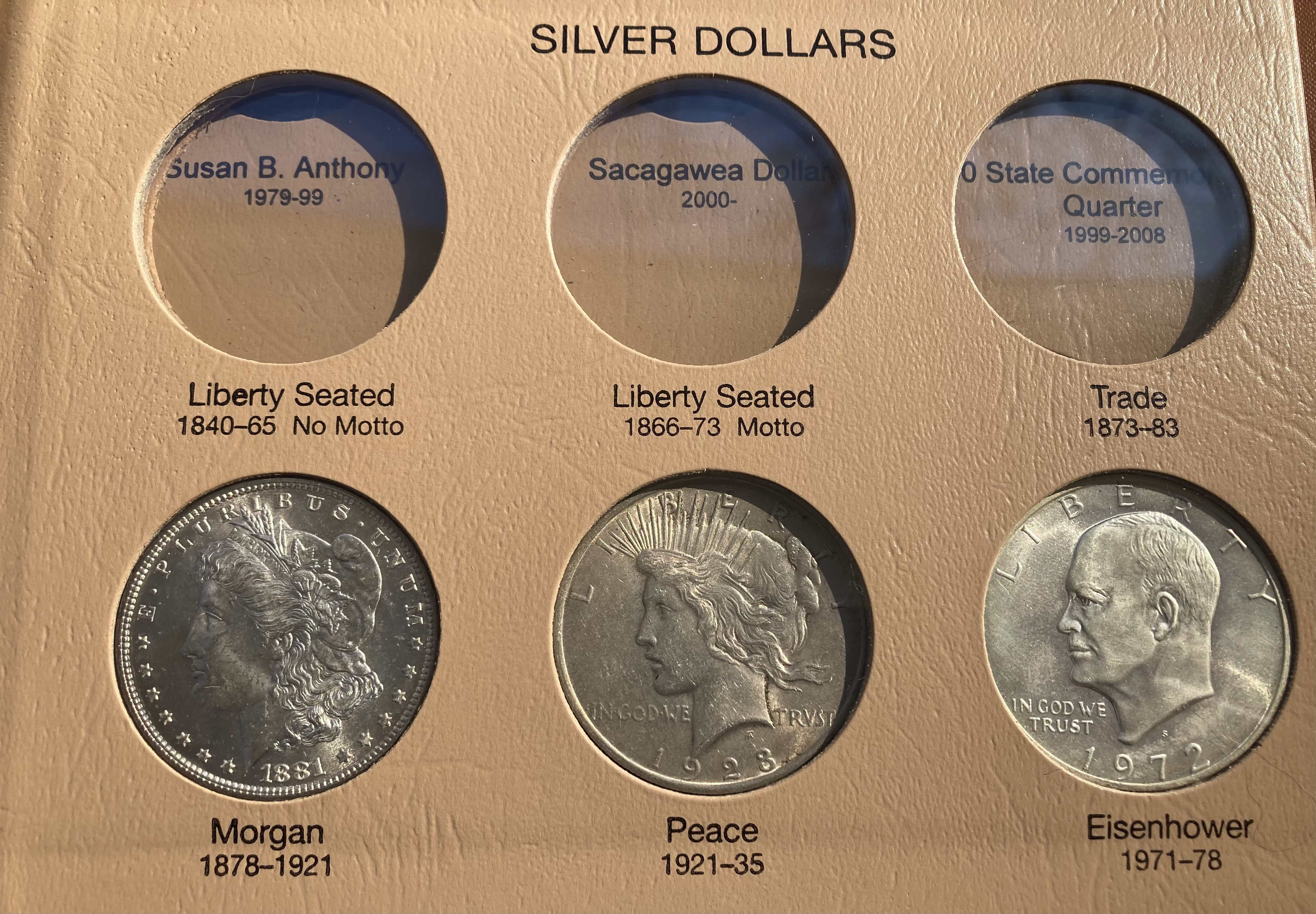 Notes:
The half cent is cleaned
The large cents are original- G4 and AU50
The flying eagle is fine, but cleaned
The trime is VF but has a nasty scratch
The capped bust half dime is fine, but cleaned
The no cents V nickel is in AU58
The war nickel is in AU55
The capped bust dime is cleaned
The 1837 dime in the stars slot is a mistake
The 1855 dime is in XF, but could be cleaned
The 1877 CC dime might be damaged
The 1898 dime might be cleaned
The Mercury dime has a bad scrape
The 1861 quarter is XF
The 1854 quarter is cleaned
The 1824 half is cleaned, and will be sold soon
The 1854 half is XF, and has a small dig in it
The Columbian is cleaned AU
The Franklin is AU
The Morgan is MS63
The Peace dollar is AU, but is sentimental
The 1976 quarter doesn't have the stain show in the pictures
I am a YN, so it takes a while to save up enough money for a coin. Please suggest what I should buy, or sell next.
Type collector, mainly into Seated. Young Numismatist. Good BST transactions with: Mirabela
Leave a Comment