Home
›
U.S. Coin Forum
Digi-Microscope finds: 1942-D Mercs Edition
Jobessi
Posts: 266
✭✭✭
For years I've set aside all 42 & 42-D mercs in their own tubes with the promise I'll one day check them for that 42/1 variety. However, whenever I'd start I'd get a headache looking through the loop any longer than 10 minutes. My nephew mentioned I should get a digital microscope, so I did…and wow! I haven't found any 41/2's, but I have come across some cool stuff in the process. Any help identifying any known variety's or deciphering if anything is special from the pics below would be extremely helpful and appreciated! These are all Denver coins.
1. Double Die?

#2. Wonky "4"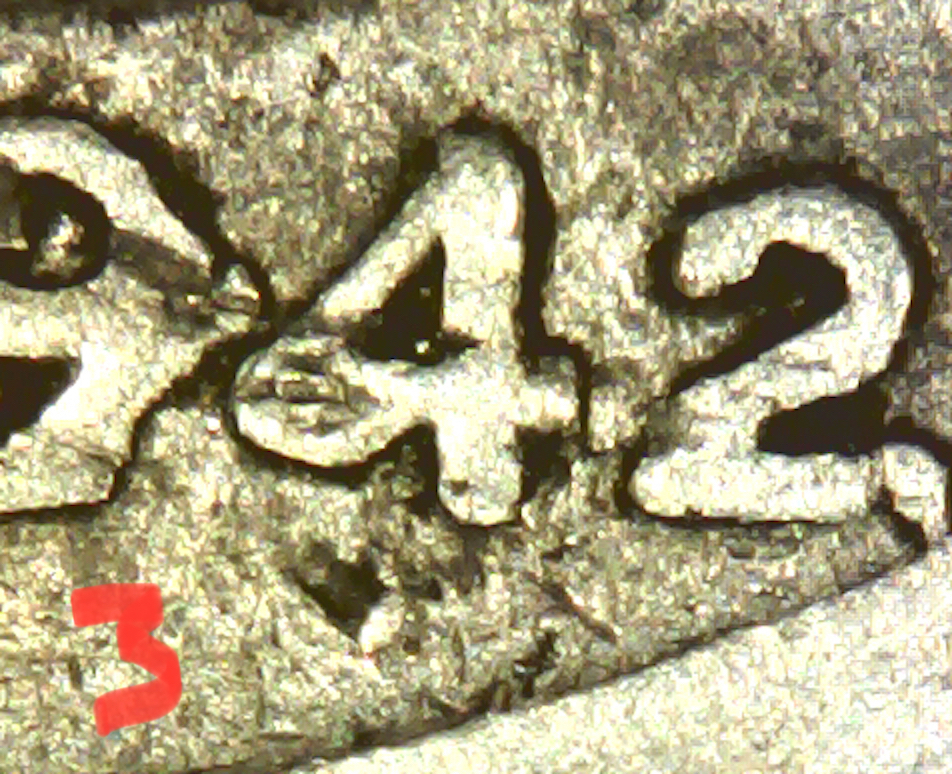 #3. Decimals after the 4 & 2? There's also something hiding behind the 9…
4. The closest one I found that resembles a 42/1-D. Thoughts?
Farmer & Theatre Teacher by day…
Leave a Comment