Home
›
Buy, Sell, & Trade - U.S. Coins
PCGS Capped Bust Halves
pursuitofliberty
Posts: 6,356
✭✭✭✭✭
Prices shown for Zelle, PayPal FF or personal Check (if we know each other), and include delivery to your address in the US.
Prices reduced before the summer shows.
Thanks for looking!!
.
1818 O-115a (Die State 115.4), R4; PCGS VF20............ $ 430.
Nice natural color with honest circulation and wear, and a "circ-cam" appeal. This example is the latest Die State for this notoriously difficult Die Marriage, which is a solid R4 (or better) no matter what state you find it.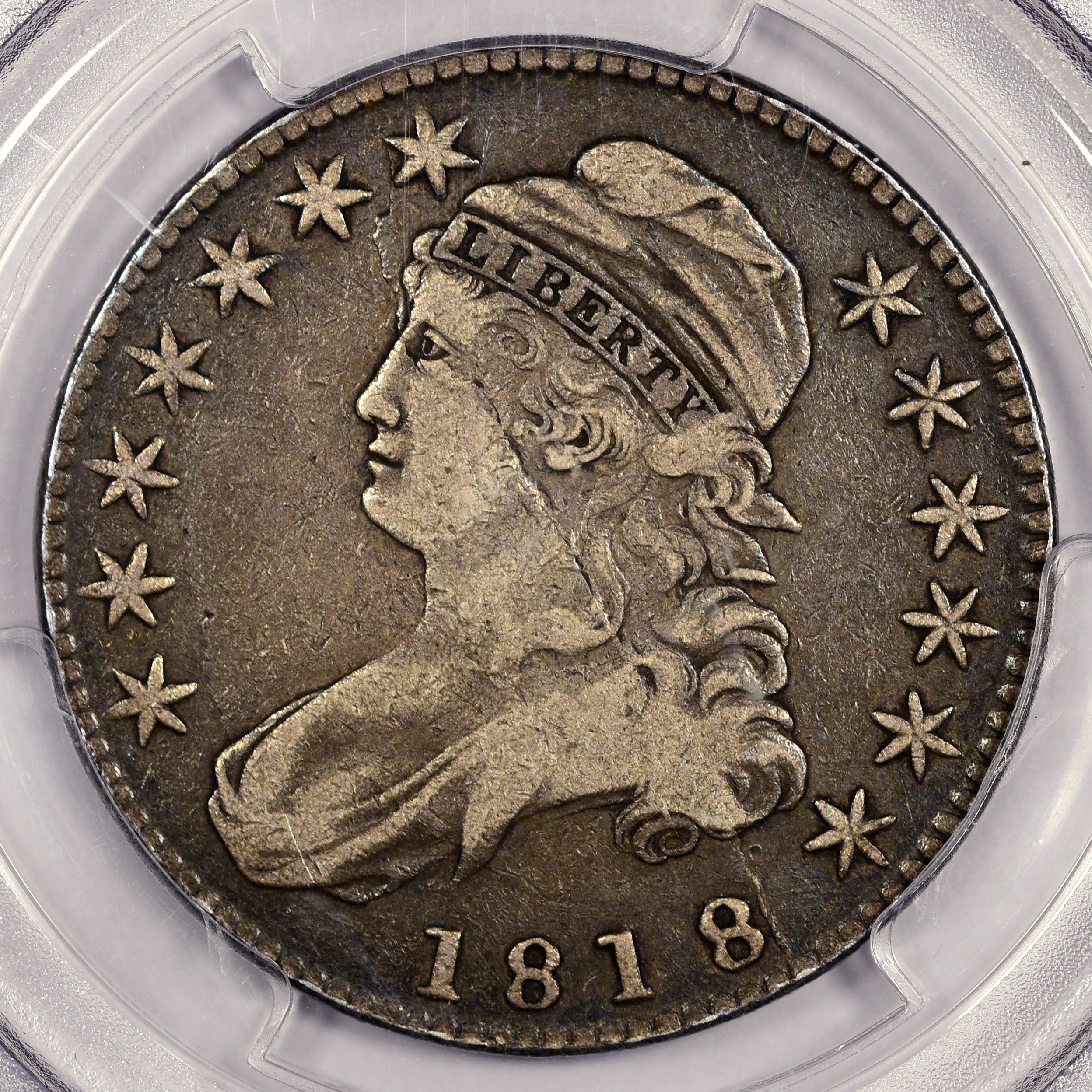 .
1833 O-109 (Die State 109.1), R3; PCGS AU55 ............ $495.
Attractive luster remains under deep golden-slate grey toning. Late Die state with the strong die field sinking between Stars 1 and 2 and the mouth and chin, as is typical for this DM. Just a nice original ChAU coin.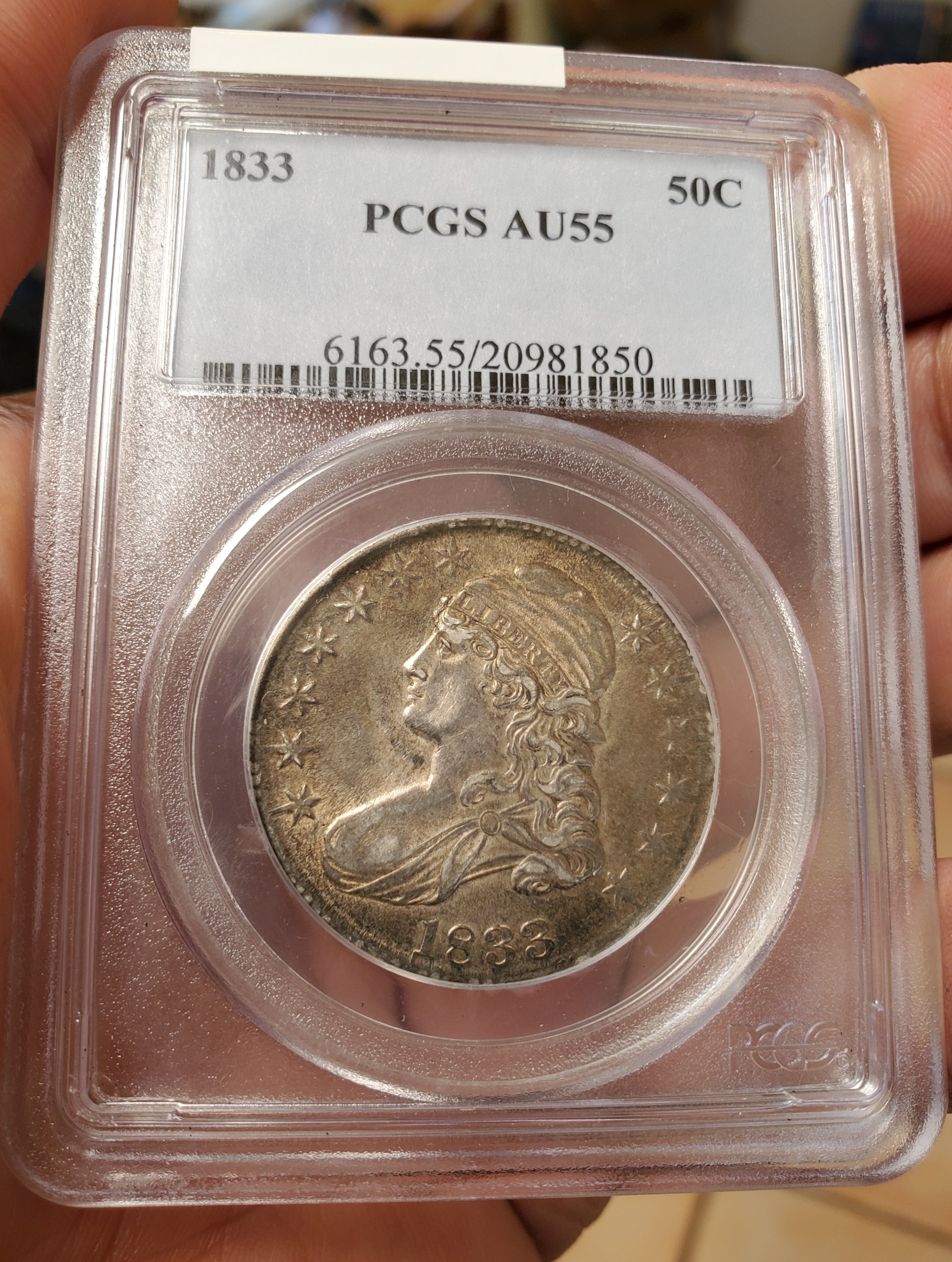 .
1834 O-117 (Die State 117.1), R2; PCGS AU50 ............ $395.
OGH. Deep original color and attractive luster under the grey-dirt patina with very few marks. Very little wear and while this may sound cliché, especially in light of the "old green holder", this one might regrade higher than the current grade if resubmitted.

"We are only their care-takers," he posed, "if we take good care of them, then centuries from now they may still be here … "

Todd - BHNC #242