Home
›
U.S. Coin Forum
I think I may have accidentally purchased an original Beistle Coin Album- precursor to Wayte Raymond
Mr_Spud
Posts: 3,963
✭✭✭✭✭
I'm reading through David Lange's book "Coin Collecting Albums" volume one "The National Coun Album & Related Products of Beistle, Raymond & Meghrig" and it looks like one of the Wayte Raymond type albums I purchased a while back off of eBay MIGHT be one of the original "Unique Coin Holder" albums that were the precursor to the Wayte Raymond albums.
Here's a few pictures from the book: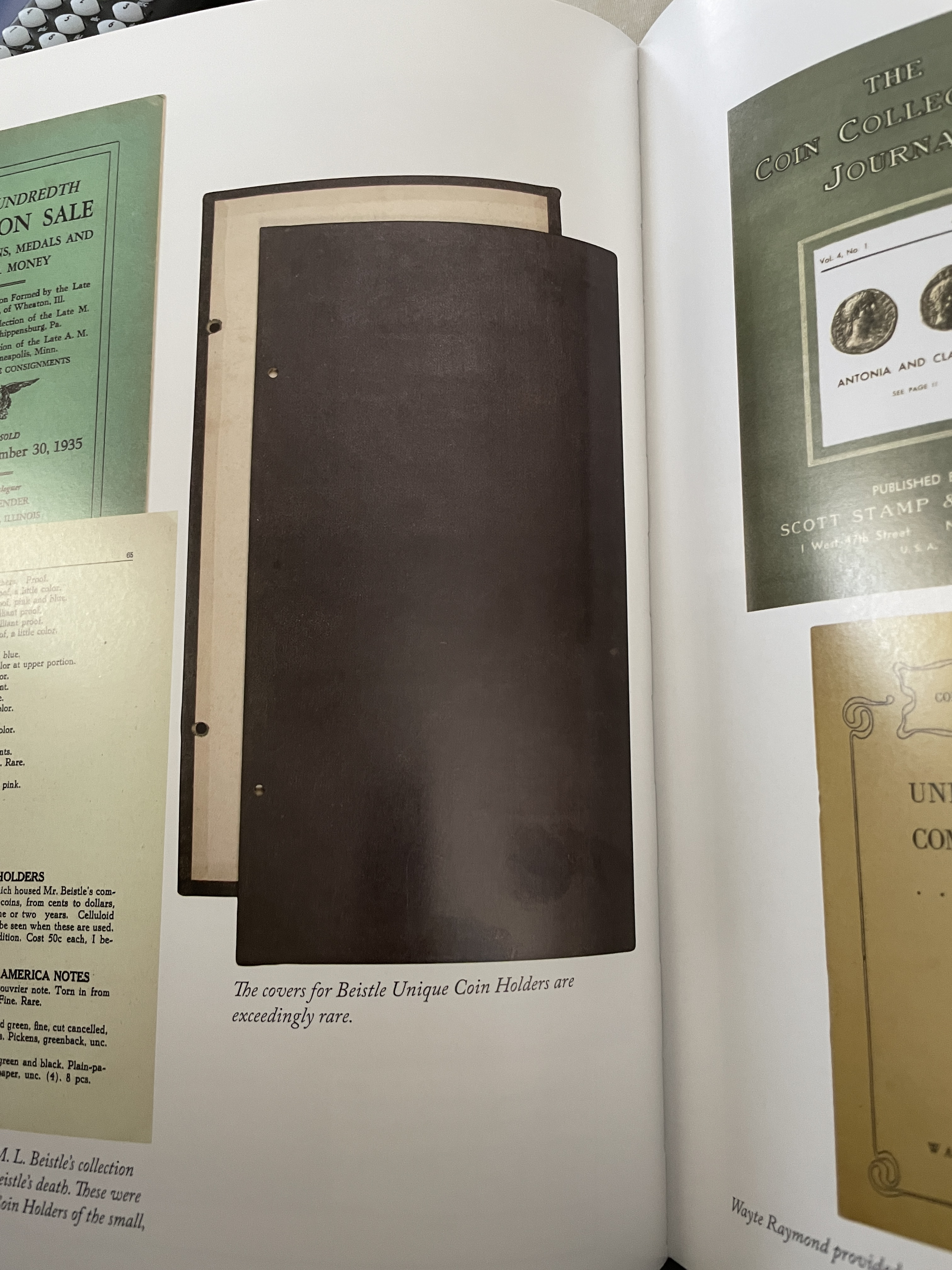 And here are a few pictures of the one I got off of eBay. Do you think it's one of the Beistle ones? I don't think the boards that came with the album are the original ones, because they say "Wayte Raymond" on the back of them, but I'm thinking the cover just might be one of the original Beistle's.

I also read about a 100 year anniversary medal in Lange's book. Here is a picture from the book

So I went on eBay just now to see if I could find any more of the Unique Coin Holders and didn't find any, but I found the 100 year medal. So I went ahead and bought it. It comes with a little plastic figurine that looks very similar to the CAC cartoon mascot. The company is still in existence but just makes Halloween decorations now. Here's some of the auction photos:

I still have a lot more reading to do of Lange's book. I'm trying to sort out and ID what I have in my collection. I bought the book a while back but haven't read it thoroughly though yet. Skimming through the section about Beistle's Unique Coin Holders there are ways to tell if the coin boards are pre-Wayte Raymond. I have hundred of these boards that I've picked up over the last 20 years or so. I'm thinking of identifying any that might be from the original Beistle's and putting them in Tupperware and filling up the Tupperware with Argon to preserve them for the future.
Leave a Comment