Home
›
U.S. Coin Forum
Some counterfeit halves
heavymetal
Posts: 566
✭✭✭✭
My Father in law RIP, was a bank teller during the 1950's and 60's. Here are some counterfeit half dollars and bank notes he came across.
The coins, if given close inspection are obviously fake. The notes, not so obvious , at least for me. Being as how paper money was relatively new for many back in the time frame these notes circulated, I bet these fooled many.
1) 1899 S Barber Half.
2) 1918 Walking Liberty half.
3) 1899 $1 Silver Certificate.
4) 1935A $1 Silver Certificate.
5) 1934 $10 Federal Reserve Note.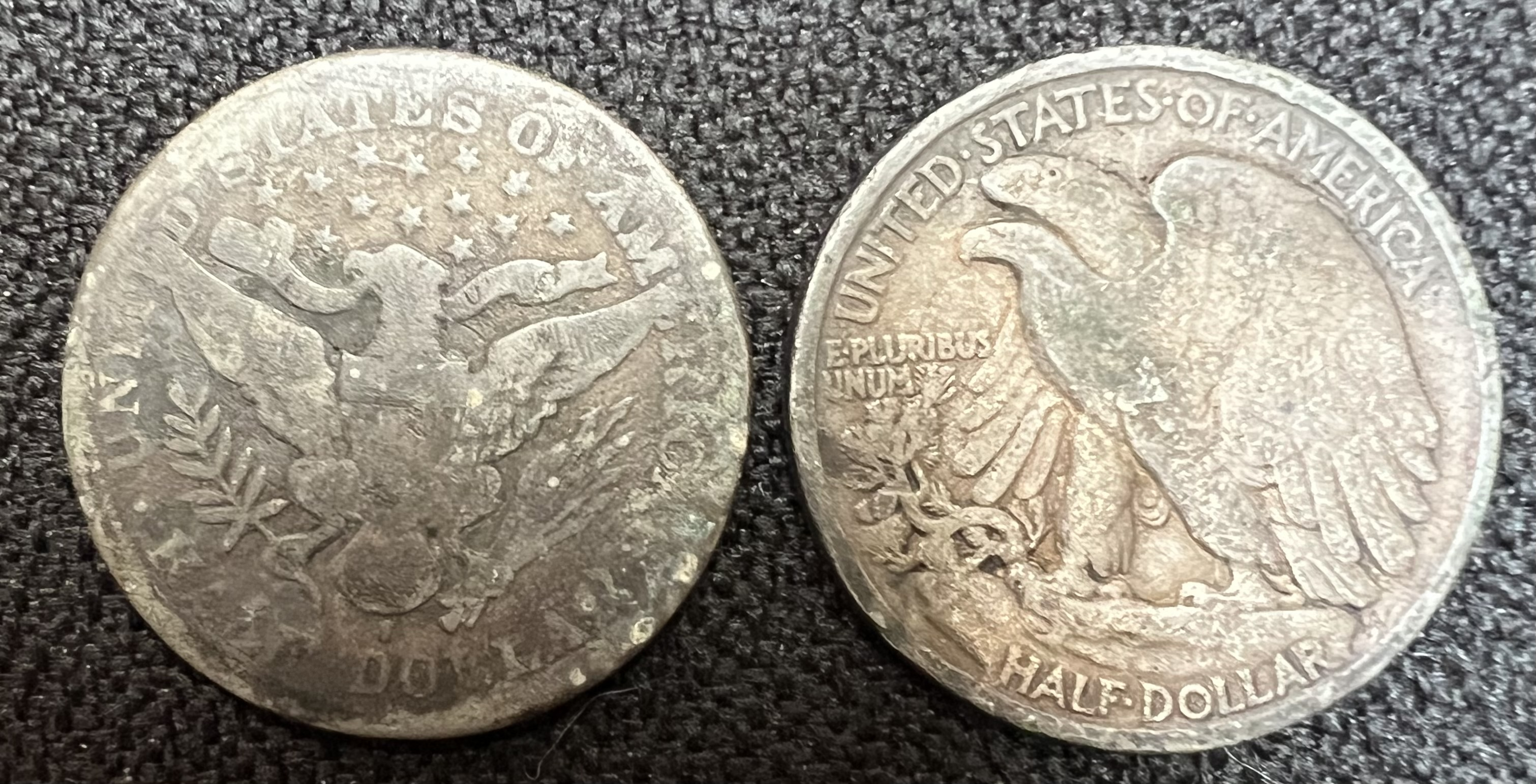 Tagged:
Leave a Comment