Home
›
U.S. Coin Forum
A Lesson in Buy The Coin, Not the Slab
FlyingAl
Posts: 2,483
✭✭✭✭✭
I think that this is always a good topic for everyone.
At the end of the day, we collect plastic, not coins. Wait a second! That's not right!
It's the coins that truly matter.
For my story, I will show a 1939 Proof dime. It's a wonderful example of what I'll call luck. For now, I'll ask this: have you ever seen a cameo Mercury dime? After watching this video, I think you could probably say yes.
Here it is: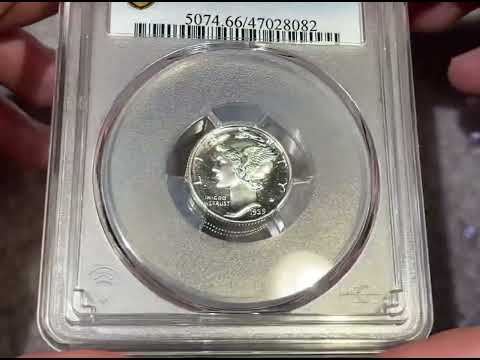 https://youtu.be/nzahmlJ6mjE
Photos:


.
.
Now, before you all start thinking - yeah, PCGS got it right. That reverse isn't enough to be a cameo. I'll provide images here of MANY graded CAM examples from the same die pair that show the same lacking reverse. Remember, these are all cameos. Feel free to log on to HA or Stacks or Legend and select a 1939 dime in cameo. 50/50 it's got the reverse with some starburst (the lines you see that make the mirrors look duller).
.
.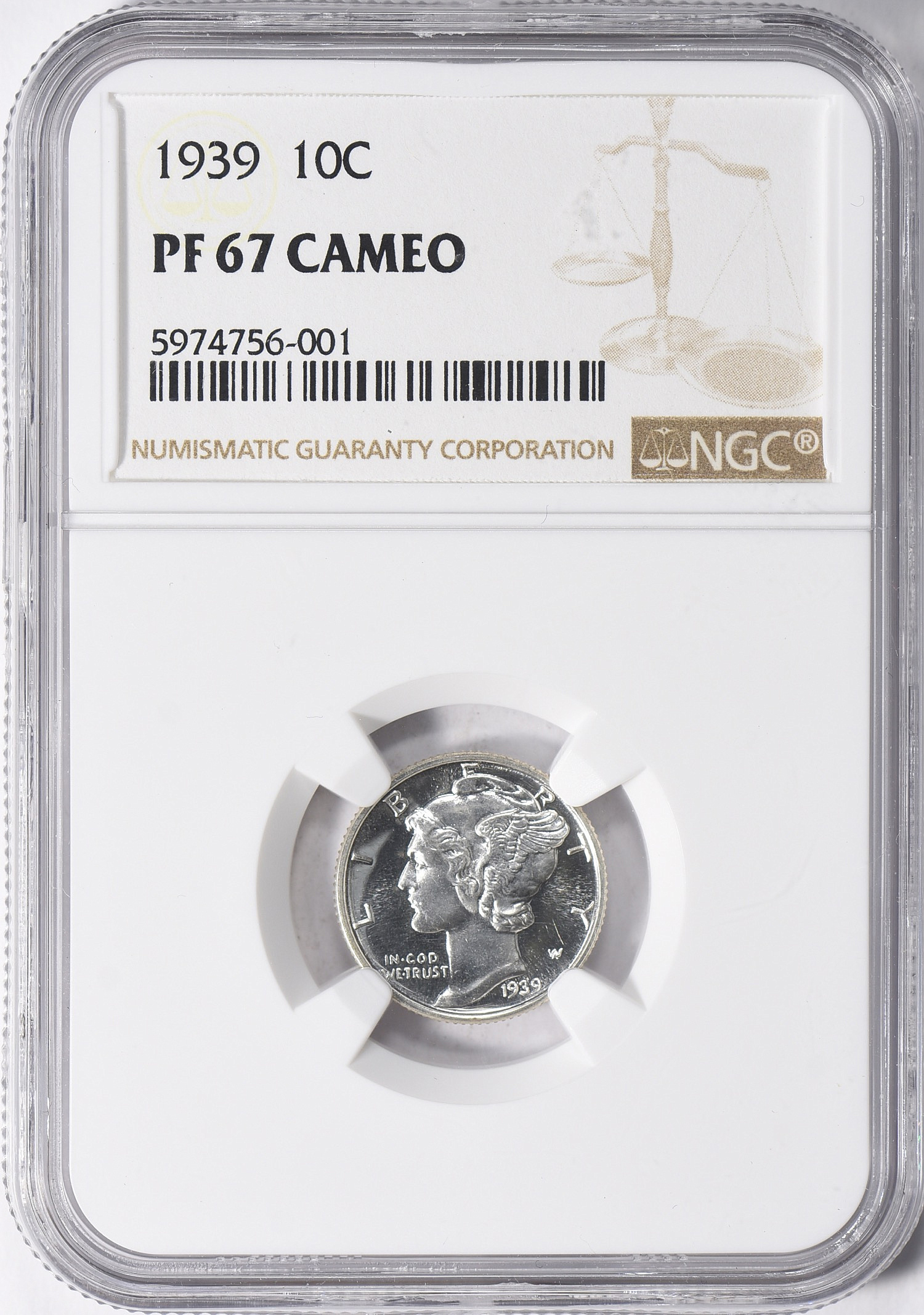 .
.
Now, you're probably thinking two things - first DEATH BY PICTURES! Second, so what - there's a whole bunch of coins lit by entirely different setups over several years. There's no way to compare contrast with the different photography setups and lighting scenarios. To that - you're absolutely right.
However, that's why I chose so many photos. There are a few that stick out to me as very good examples of what I'm stating about the reverse being more weakly contrasted (and they seem to be taken in similar conditions) - the two NGC Great Collections coins, the PCGS PR64CAM coin and the PCGS PR67CAM CAC coin.
So in those four coins, we see everything we as collectors value (or perhaps put a premium on) grading company, sticker, service. But at the end of the day does it matter? What if you could find the same coin - but perhaps without all of the bells and whistles?
I love when collectors find joy in having their collection being PCGS/CAC. For some it's just their way of making sure their coins are of quality. For others, it's a safeguard. For most, it's both.
However, I never got the luxury of being able to pay a premium price for a sticker or slab. I had to learn the good old hard way - screw up, and do it bad. Back then and today, I still can't really afford to pay up for a cameo graded example. If I wanted one, I had better pray one existed in a holder without the designation, and then find it. Boy, was I lucky this coin exists. It's one of perhaps 80 in existence, and 60 or so known.
It taught me two things - one, never give up on the search. Two, trust yourself. Sometimes you won't have the luxury of being able to wait for a coin with a sticker or the slab you want (I know I never did). I had to take chances on coins to get close, but know when I hadn't gotten close enough. Those coins are where I learned.
Just some thoughts that run through my head every now and then. I got a chance at this coin because I had made mistakes, and knew what to look for. No amount of plastic can change the value of those two items, and I think we all ought to remember that. However, plastic might be able to minimize the former.
The other reason I made this post - I also love to share coins with you guys, and love when you share yours. There's no better forum on earth for this, and it brings great joy to me to share what I have with you. I do hope it's not a bother.
Please, post any coin that relates to the title - both the coins you bought for the plastic and the ones you didn't.
Leave a Comment