Home
›
Trading Cards & Memorabilia Forum
Card related Nostalgia, Exhibit Supply Catalogues, Mutoscope Poster, Scan Heavy..Mike Stone You have
thedutymon11
Posts: 598
✭✭✭✭
Evening,
Just picked up these really cool catalogues from the largest distributor of Arcade Cards, Arcade Machines, and related material from the 40's into the 70's. These items actually create a few questions as well for me and other Non Sport Collectors. I wasn't aware that this Distributor, Mike Munves was repping both Exhibit Supply Cards and Mutoscope, two entirely different, independent company's.
Also the Poster brings up a real question: The Poster states that 32 cards make up the set which pictured are all 1945 Mutoscope Artist's Pin-ups Cards. Somewhere over time the set has morphed into a 64 Card Set, even PSA says so. Where, how and why the second set of 32 different Cards came into play remains a mystery. All 64 Cards are Different. Also this is a close-out poster, why would a second 32 card set be commissioned and created if they were almost done.
Mike...You have any to these machines in your vast collection?
Lots of All Sports Machines!
Anybody else have any?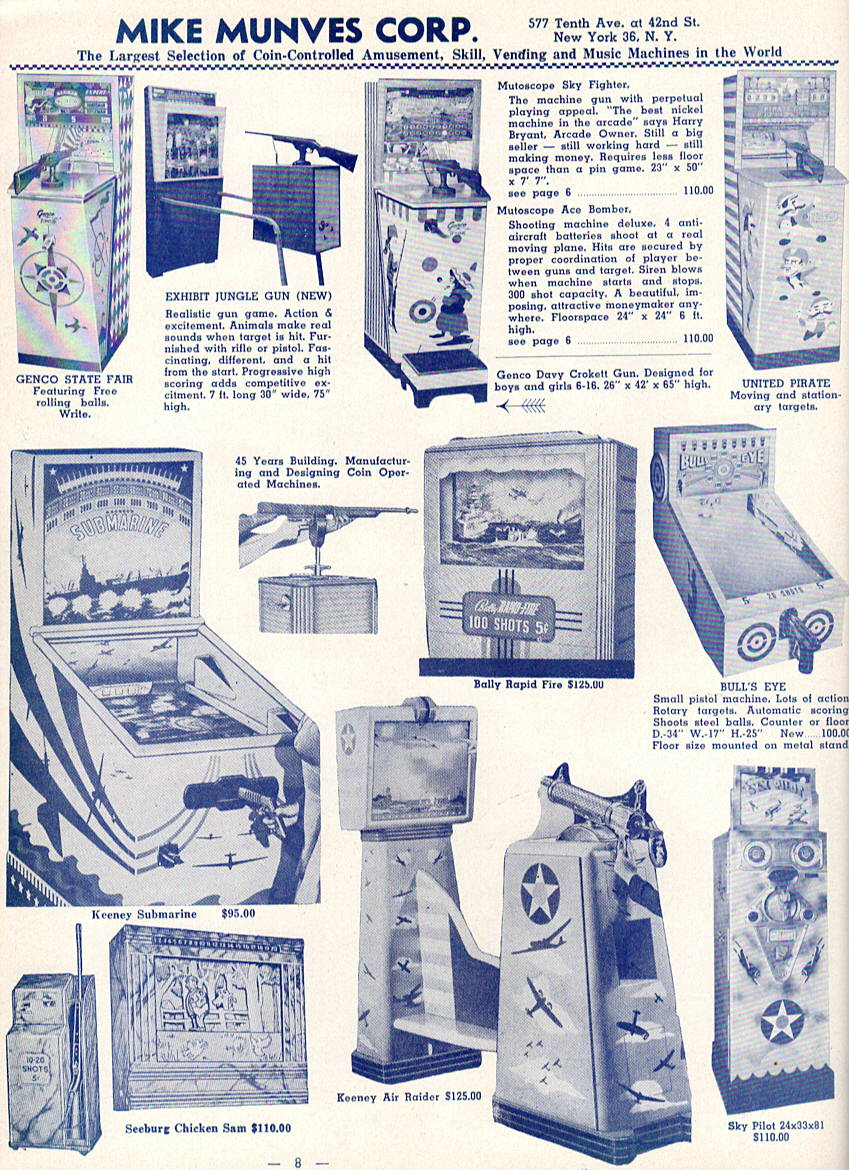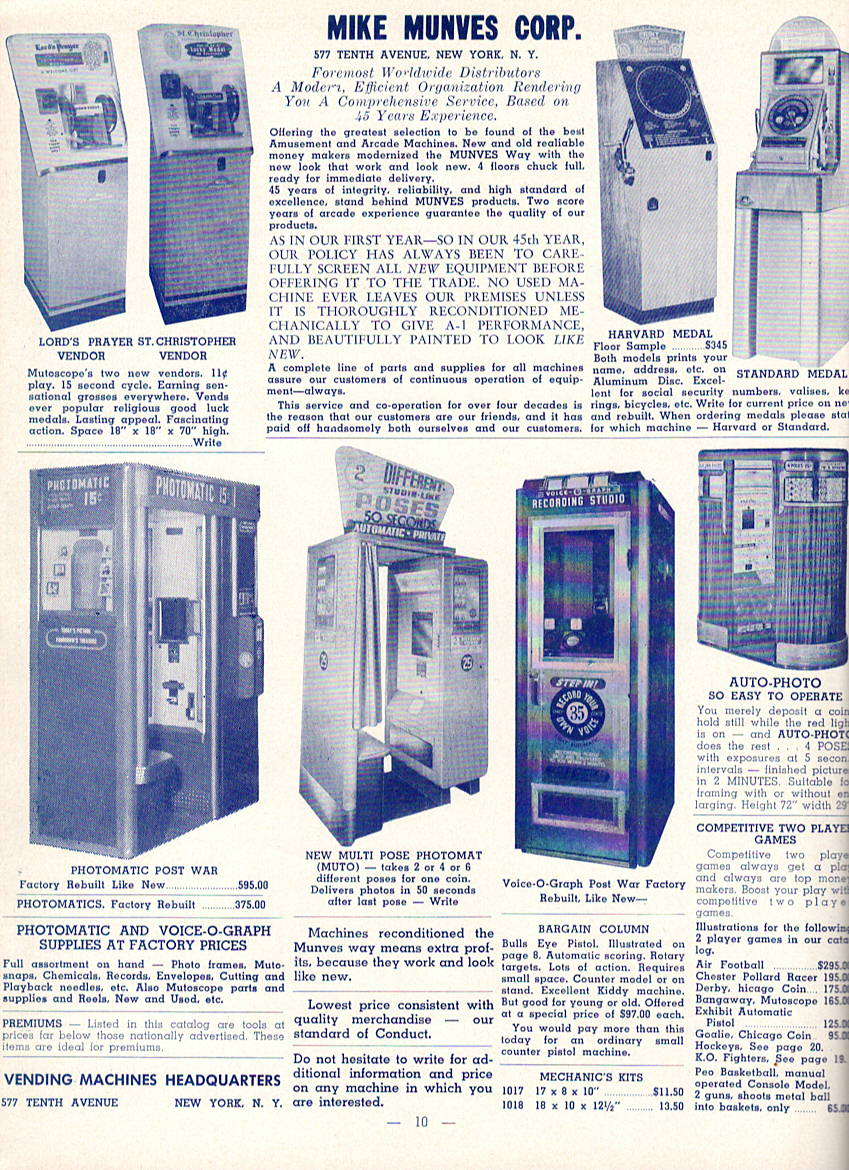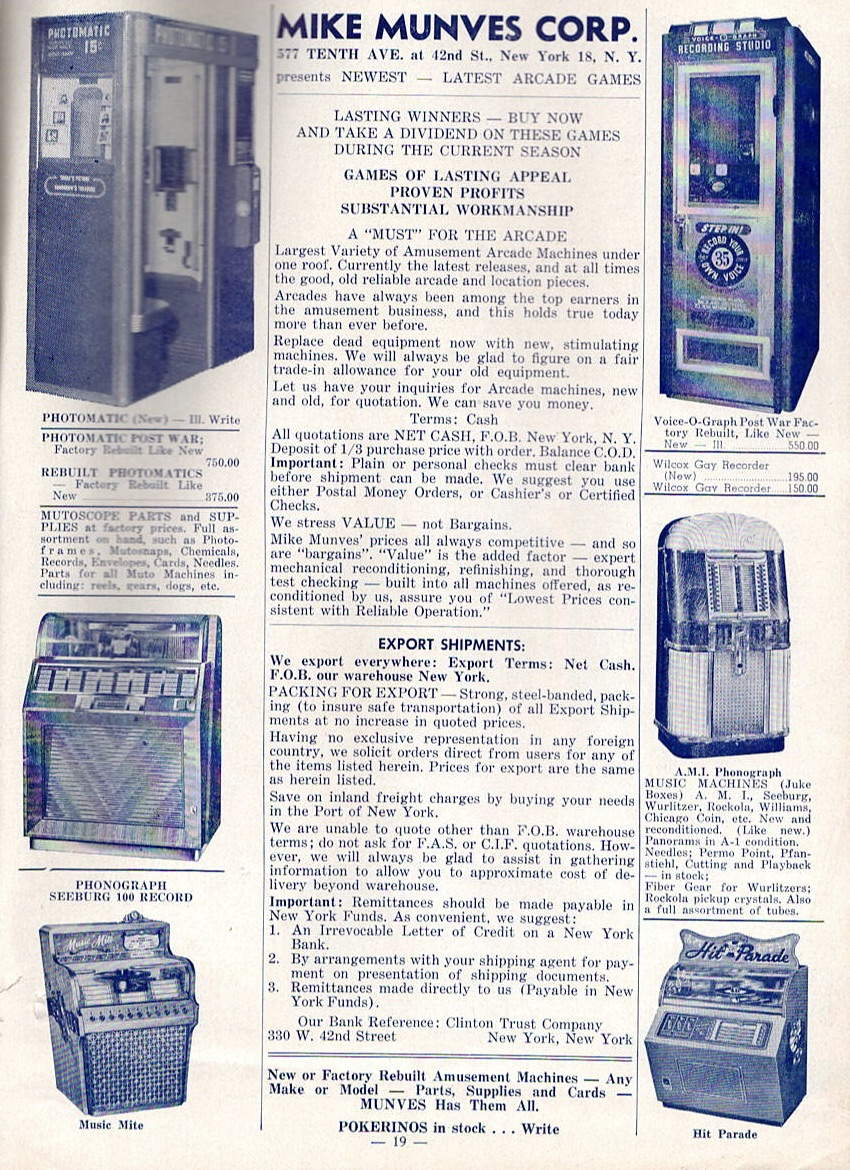 Some really Colo Stuff!
I scanned everything in order, but when PSA uploaded them from My Photos, they were scrambled! Huh?
YeeHaw!
Neil