Home
›
U.S. Coin Forum
My first Half Cent was a Liberty Cap...
Omegaraptor
Posts: 515
✭✭✭✭✭
Was at the Portland, OR regional show today (relocated to Clackamas) and had spent a while looking for coins. I have a preference towards early copper and Seated coinage as many of you know, but I tend to buy whatever looks cool or potentially valuable. For the first couple hours of the show, although I was definitely striking up some good conversations with the dealers, I wasn't coming up with much in terms of coins to take home, aside from an 1830 Bolivia 4 Soles that turned up in a world coin box for a very nice price (an XF aside from a couple of rim dings). Was looking through one dealer's case and noticed he had early copper way at the end. Leaned over and scanned through his selection and saw a Liberty Cap Half Cent marked as just "1794-97". This is a type that has been on my bucket list, and I asked to take a closer look.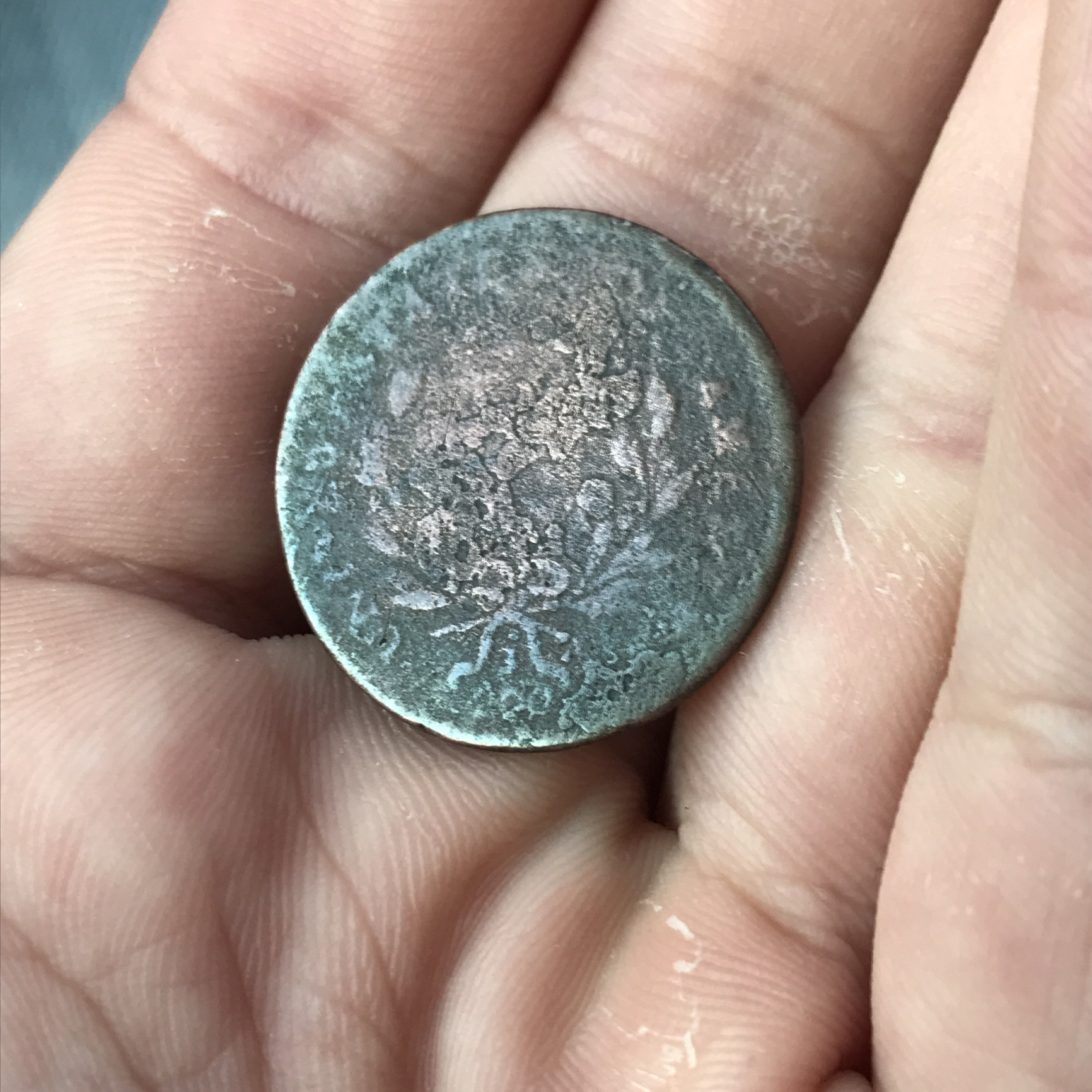 I will try to get better pictures tomorrow.
Looking at the coin in hand I identified it fairly quickly as a 1797, 1 Above 1. What struck me about it is that this was probably a VF-XF coin before it was dropped in the ground (where it spent a century or two). Pretty much all of the detail (hair, rims, etc) is there, the coin is just corroded. I offered $90, and one handshake later, the coin was mine.
Very excited to own this very difficult type! Saw @2windy2fish at the show as well where he had a table set up. He showed me the 1910 NGC graded PR62 $10 Indian which I have heard was under dispute... but I don't have the expertise in gold to tell that. He did quite enjoy seeing my coin as well! Love using the "What can I get for half a cent?" line.
"You can't get just one gun." "You can't get just one tattoo." "You can't get just one 1796 Draped Bust Large Cent."
Leave a Comment