Home
›
U.S. Coin Forum
Latest Farran Zerbe satirical medals . . . by Daniel Carr

ZoidMeister
Posts: 2,997
✭✭✭✭✭
I ran across a new satirical medal in the wee hours of the morning today.
Being a fan of the satirical medals surrounding the Elder / Zerbe 1909 ANA elections and feud, this one was particularly attractive. Based on an Elder medal lampooning Zerbe (DeLorey-70), this medal commissioned by Douglas Ward in defense of Farran Zerbe and to protest the ANA's 2021 removal of Zerbe's name from the ANA's highest numismatic award just had to become part of my collection.
Minted by Daniel Carr / Moonlight Mint, it was produced in limited numbers in both copper and silver. There are two separate medals which share a common obverse.
Medal #1 features the DeLorey-70-esq obverse with a "Zerbe Tales" reverse.
.

.
.
Medal #2 features the DeLorey-70-esq obverse with a "16 to 1 Non Cents" reverse.
.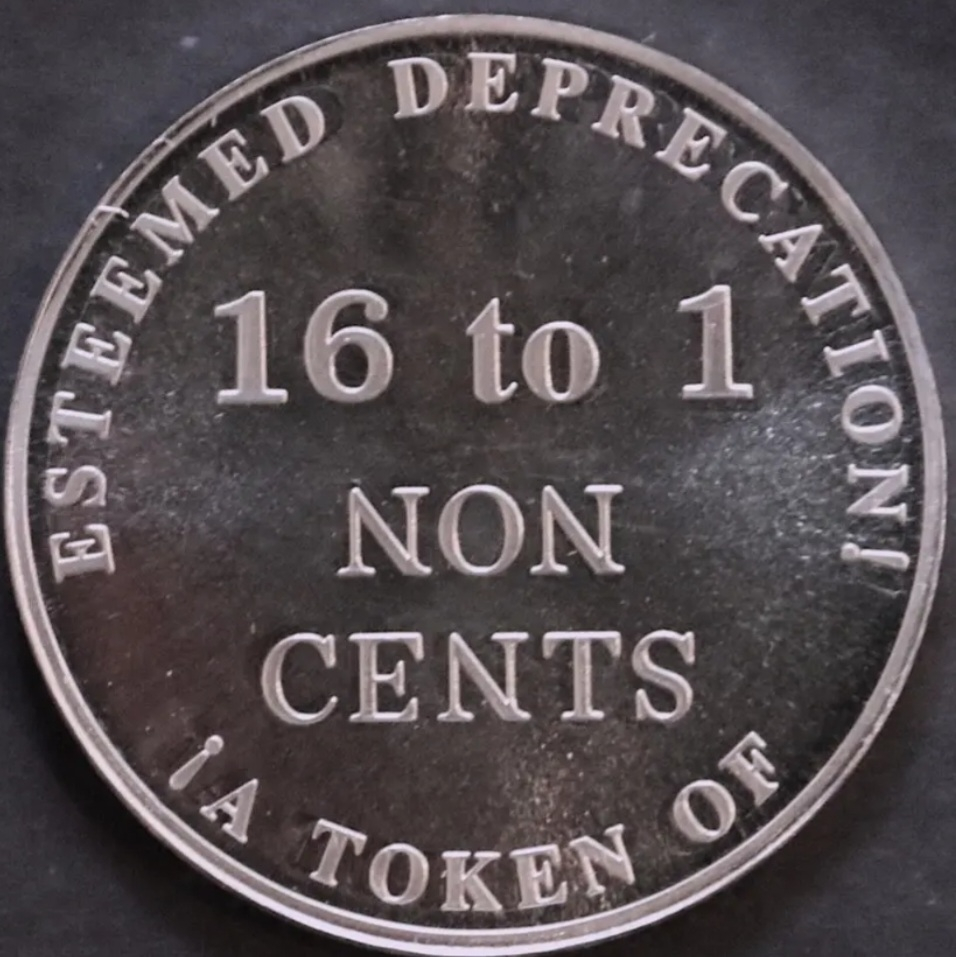 .
.
These were minted during July of this year (2022) and just seemed to hit the streets. Mintage is stated to be limited to 19 each of the silver and 74 each of the copper. Even thought cash flow is tight, I had to grab a couple of these.
Awesome design Dan and Doug!
I look forward to getting them in hand. Will post my own photos when they arrive . . .
Z
Busy chasing Carr's . . . . . woof!
Successful BST transactions with: Bullsitter, Downtown1974, P0CKETCHANGE, Twobitcollector, AKbeez, DCW, Illini420, ProofCollection, DCarr, Cazkaboom, RichieURich, LukeMarshall, carew4me, BustDMs, coinsarefun, PreTurb, felinfoal, jwitten, GoldenEgg, pruebas, lazybones, COCollector, CuKevin, MWallace, USMC_6115, NamVet69, zippcity, . . . . who'd I forget?
Leave a Comment