Home
›
U.S. Coin Forum
Coinstar: Totals after 18 years, and some of the goodies.
Weiss
Posts: 9,881
✭✭✭✭✭
I found a couple of euro cent coins in a coinstar last week and just now remembered to take them from my car's change tray. Went to drop them in my Coinstar jar and could just barely fit them. Figured it was time to start a new jar, maybe a few images would be cool, too. Pulling out the best pieces, I realized my oldest goes back to November of 2004!
Lots of these are US coinage. When I first started finding coins in the coinstar return, I was saving everything. In 2009 I found a big handful of clad quarters and dimes in the return. Figured it was worth a conversion, so I grabbed another handful out of the jar, cashed it all in and voila, a silver half dollar that literally cost nothing.
Anyway, here's a quick peek at about 18 years of the coinstar hoard. The full jar, it's weight (tare adjusted, of course). Some of the more interesting and/or higher face value pieces (including a tiny sample of coins from around the world: China, Switzerland, Denmark, India, Poland, Luxemburg, etc.). Elongateds, tokens. And finally the keepers in 2x2s, and that WLH I bought with some of the regular US clad: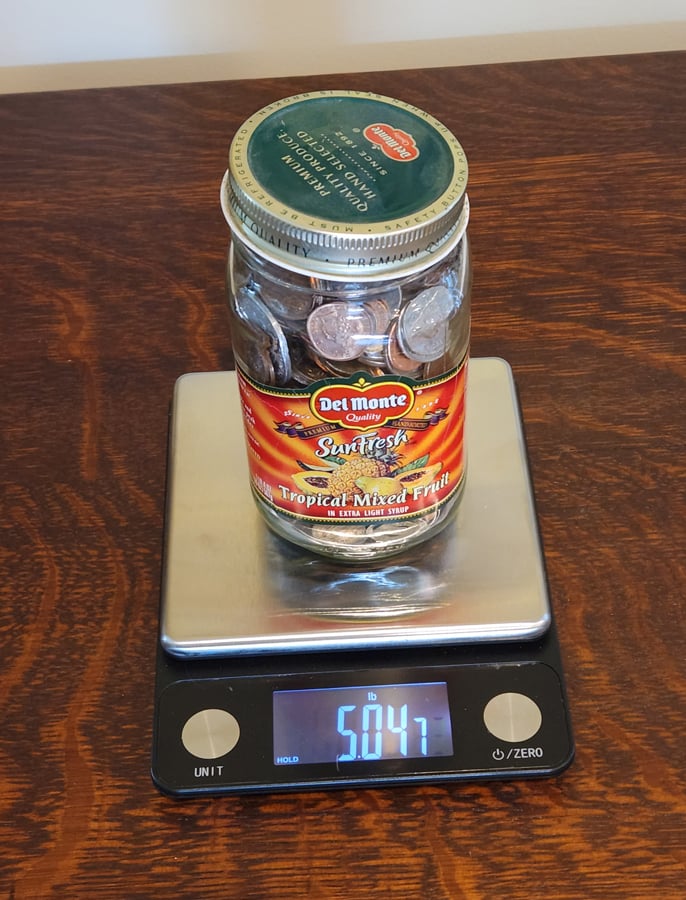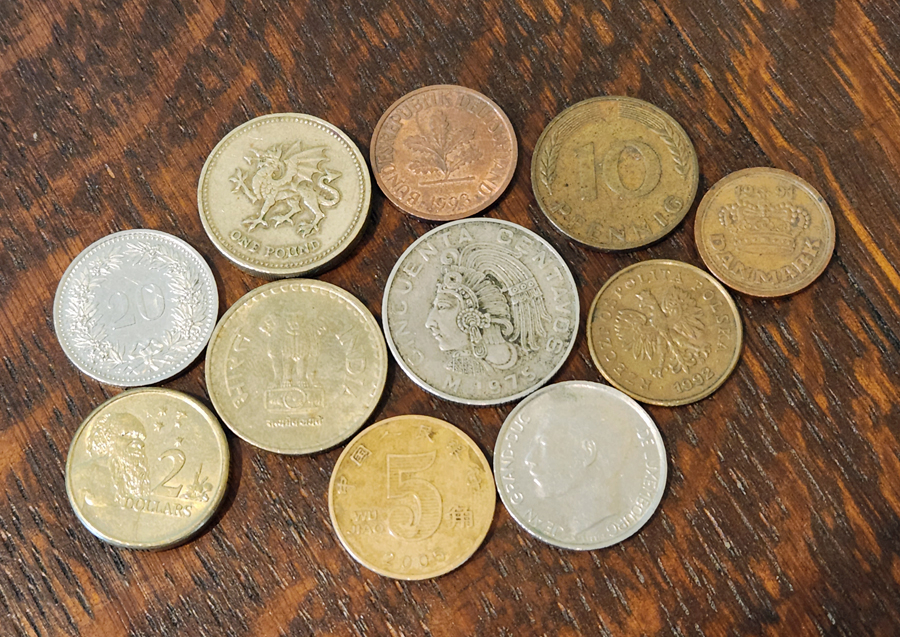 We are like children who look at print and see a serpent in the last letter but one, and a sword in the last.
--Severian the Lame

Leave a Comment