Home
›
U.S. Coin Forum
Fun contest, great experience!
VarietyFan
Posts: 23
✭✭
Hi everyone!
I want to pass along a fun experience I've enjoyed and continue to enjoy.
There's a small website called escottcoins.com that holds an "identify the coin" contest once a month. I saw them advertised in Numismatic News. I've entered a few of the contests and won one of them! I won a prize they call a "fun roll" and it was literally chalked full of wonderful coins. One of the coins is a 1936 Doubled Die Obverse T-1 Lincoln in (my opinion) VF which I posted an image of in my very first post here on this great PCGS forum. The fun roll prize also yielded 36 other truly nice full red BU Lincoln's from the 30's and 40's with no duplicates! Other fun coins to note are a real nice 1943 PDS trio (pic of the 43-S below) and a quite nice BU red/red-brown 1938-S/S FS#501 Lincoln (pic below). I think the 43's will all grade at least 66 and I'm going to send them to our gracious host! Please pardon my mediocre images as I'm quite new to numismatic photography.
Anyway, the contests are fun, challenging, free and no strings attached. I've gotten to (electronically) know the lady and gentleman that conduct these contests and they're genuinely kind, passionate people. In my experience they're working hard to support, educate and give to collectors.
The current contest prize is a PCGS MS62 certified 1887 Morgan dollar.
Also, every six contests they hold a cash prize drawing for the winners of the contests. They post the results of all the contests and drawings on their site. They even made and posted a video of the cash drawing. Pretty neato!
Anyway, just wanted to share a fun experience.
Here's the coins I mentioned: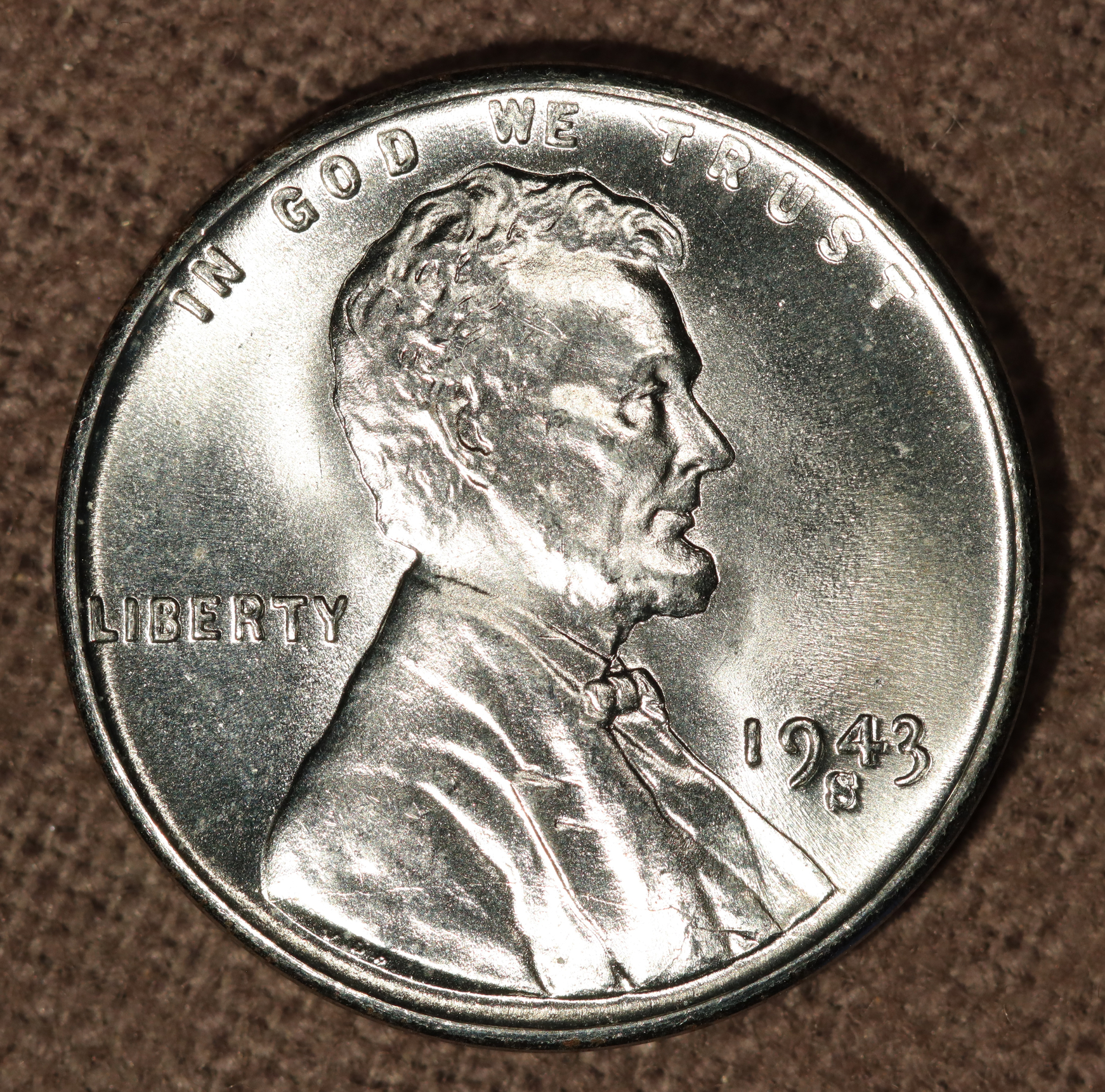 This 43-S has a likely "pre-cud" die crack at the bottom of Lincoln's bust. Sure would like to find one with the (potential) cud!
Leave a Comment