Home
›
Construction Crews Discover 12,000-Year-Old Mastodon Skeleton in Michigan
1630Boston
Posts: 13,231
✭✭✭✭✭
Construction Crews Discover 12,000-Year-Old Mastodon Skeleton in Michigan
.
Jason Duaine Hahn - Yesterday 8:12 PM
A surprise of massive proportions awaited a team of construction workers in Michigan last week.


Grand Rapids Public Museum Dr. Cory Redman of the Grand Rapids Public Museum looks through bones at the site
.
The crews uncovered a mastodon skeleton during a road construction project in Kent County on Thursday afternoon, per MLive.com, after an excavator operator noticed something red in the soil.
"You go out there to put a pipe in the ground and you find this," Kent County Drain Commissioner Ken Yonker told the outlet. "To find a mastodon, that just blew us away."
"That was just really cool," he added.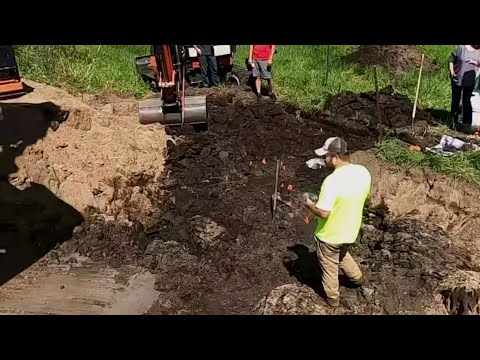 https://youtu.be/3U8HqOU3LDQ
Successful transactions with : MICHAELDIXON, Manorcourtman, Bochiman, bolivarshagnasty, AUandAG, onlyroosies, chumley, Weiss, jdimmick, BAJJERFAN, gene1978, TJM965, Smittys, GRANDAM, JTHawaii, mainejoe, softparade, derryb
Bad transactions with : nobody to date