Home
›
U.S. Coin Forum
What would you do for this poor 1857 large cent?

WilliamF
Posts: 832
✭✭✭✭✭
Looks like it was in a fire to me, seems to be some sort of plastic melted all over it and in hand it is much darker and sooty-ish.
It's a shame because it looks to be a nice mid-AU example underneath all that...

Is there anything that could be done for this coin or is it better just to not mess with it?
Any and all opinions/thoughts/suggestions appreciated!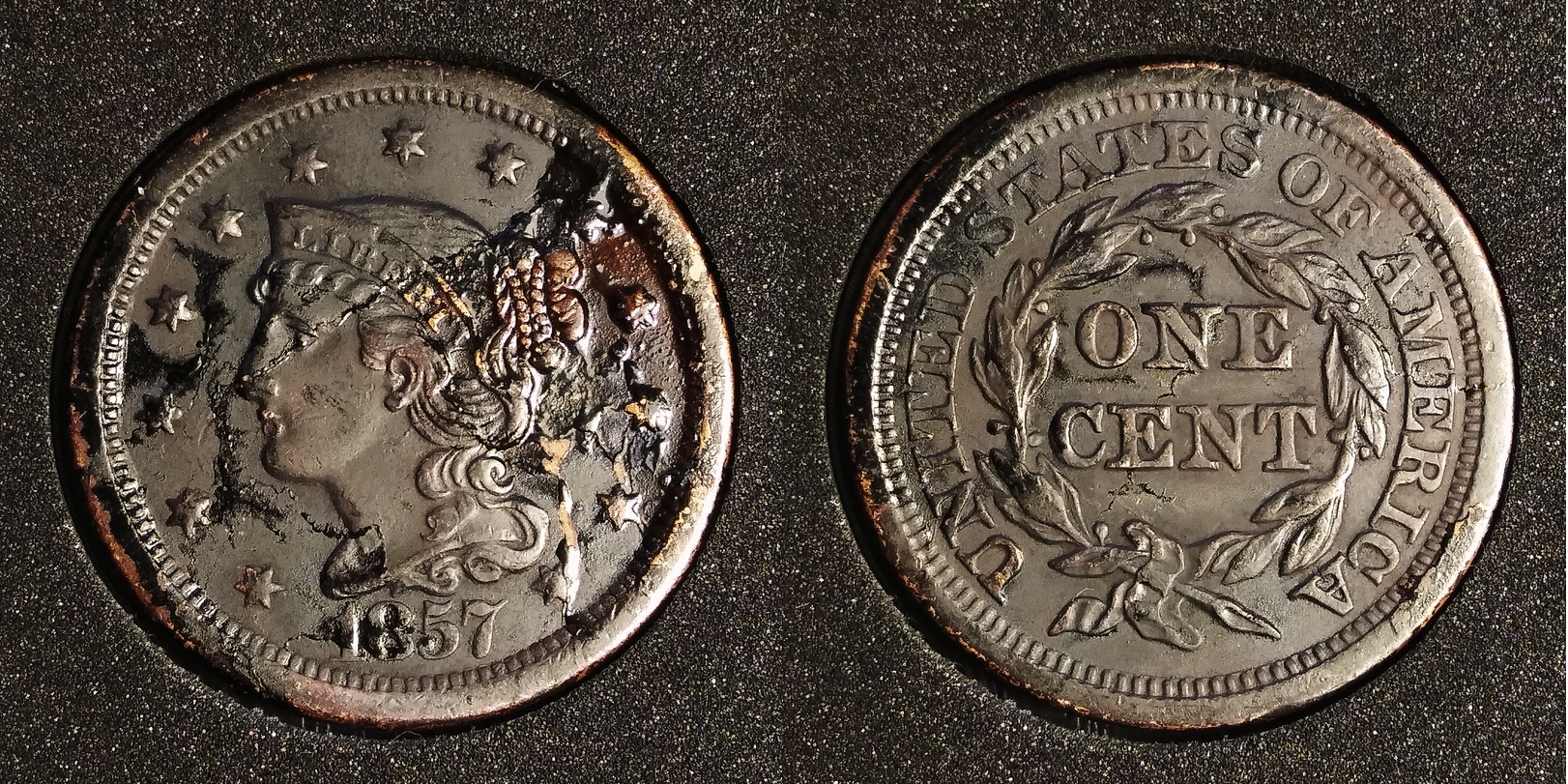 ."It's a dangerous business... going out your door. You step onto the road, and if you don't keep your feet, there's no knowing where you might be swept off to" -JRR Tolkien_________________________________________________________________________________________________________________________________________Outstanding BST transactions as a seller, buyer and trader with: ----- mustanggt, Kliao, claudewill87, MWallace, paesan, mpbuck82, moursund, basetsb, lordmarcovan, JWP, Coin hunter 4, COINS MAKE CENTS, PerryHall, Aspie_Rocco, Braddick, DBSTrader2, SanctionII, Histman, The_Dinosaur_Man, jesbroken, CentSearcher ------ANA Member #3214817
Tagged:
Leave a Comment