Home
›
World & Ancient Coins Forum
Great ANS Long Table with John Kraljevich — U.S. countermarks on Foreign Coinage

JesseKraft
Posts: 371
✭✭✭✭
Hi All,
Here is a great Long Table that John ( @Pistareen ) gave for the ANS on April 29: "Like Stickers on a Steamer Trunk: A Century of American Merchant Countermarks on Foreign Coins, 1770-1870." I posted this in the U.S. forums as well, but since it spans both groups and I know some of you here don't venture over there, I decided to post in both.
Enjoy!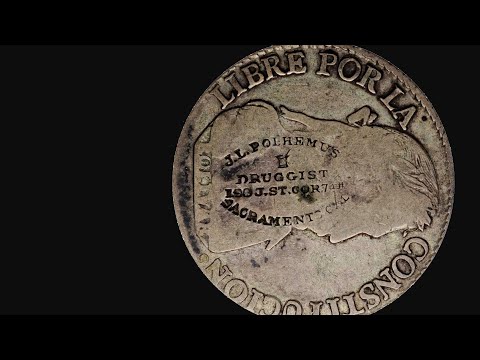 Jesse C. Kraft, Ph.D.
Assistant Curator of American Numismatics
American Numismatic Society
New York City
Member of the American Numismatic Association (ANA), British Numismatic Society (BNS), New York Numismatic Club (NYNC), Early American Copper (EAC), the Colonial Coin Collectors Club (C4), U.S. Mexican Numismatic Association (USMNA), Liberty Seated Collectors Club (LSCC), Token and Medal Society (TAMS), and life member of the Atlantic County Numismatic Society (ACNS).
Become a member of the American Numismatic Society!