Home
›
U.S. Coin Forum
My Armchair FUN Show Report

Zoins
Posts: 33,735
✭✭✭✭✭
So, I wasn't able to go to Florida for FUN, but I was able enjoy some coins and new pickups from Heritage and other dealers online.
Here are some coins that I enjoyed watching virtually along with two pickups, a 1883 Hawaii Hobo Dime and a 1861 Clark Gruber transfer die fantasy restrike struck over an Ireland 30 pence token.
Some interesting things on the Heritage watching.
the 1877 gilt gold half union and the 1971-S prototype Eisenhower dollar sold for the same amount at $264,000.
the prototype Eisenhower dollar was discovered by @19Lyds and was published by @Byers in Mint Error News.
the 1847 large cent die cap sold for about 25% ($7,000) less than it recently sold for at Stack's just a few months ago
I was able to pick up two coins, the last two. Unlike all the other ones, the Hawaiian piece was from a dealer. I liked it because while I wasn't able to make it to FUN, I did visit Hawaii in December. The "1861" Clark Gruber Double Eagle on Ireland token is a piece I've been following for 6 years, so it was nice to pick it up. Given how visible "GEORGIVS III" is, I like to think of this a the "Freedom From King George III" piece
Horatio Nelson Rust "1787" Silver Fugio Cent Fantasy
1847 Large Cent Die Cap Mint Error
Farouk 1877 Gilt Half Union
Farouk-Simpson 1884 Copper Morgan Dollar
Andrew Madsen Smith-Simpson 1884 Copper $10 Eagle
Newman-Simpson 1915 Copper PPIE Half Dollar
@19Lyds - Frohman 1971-S Prototype Eisenhower Dollar
1973-S Proof Kennedy Half Dollar Flip Over Double Strike
1883 Hawaii Dime Love Token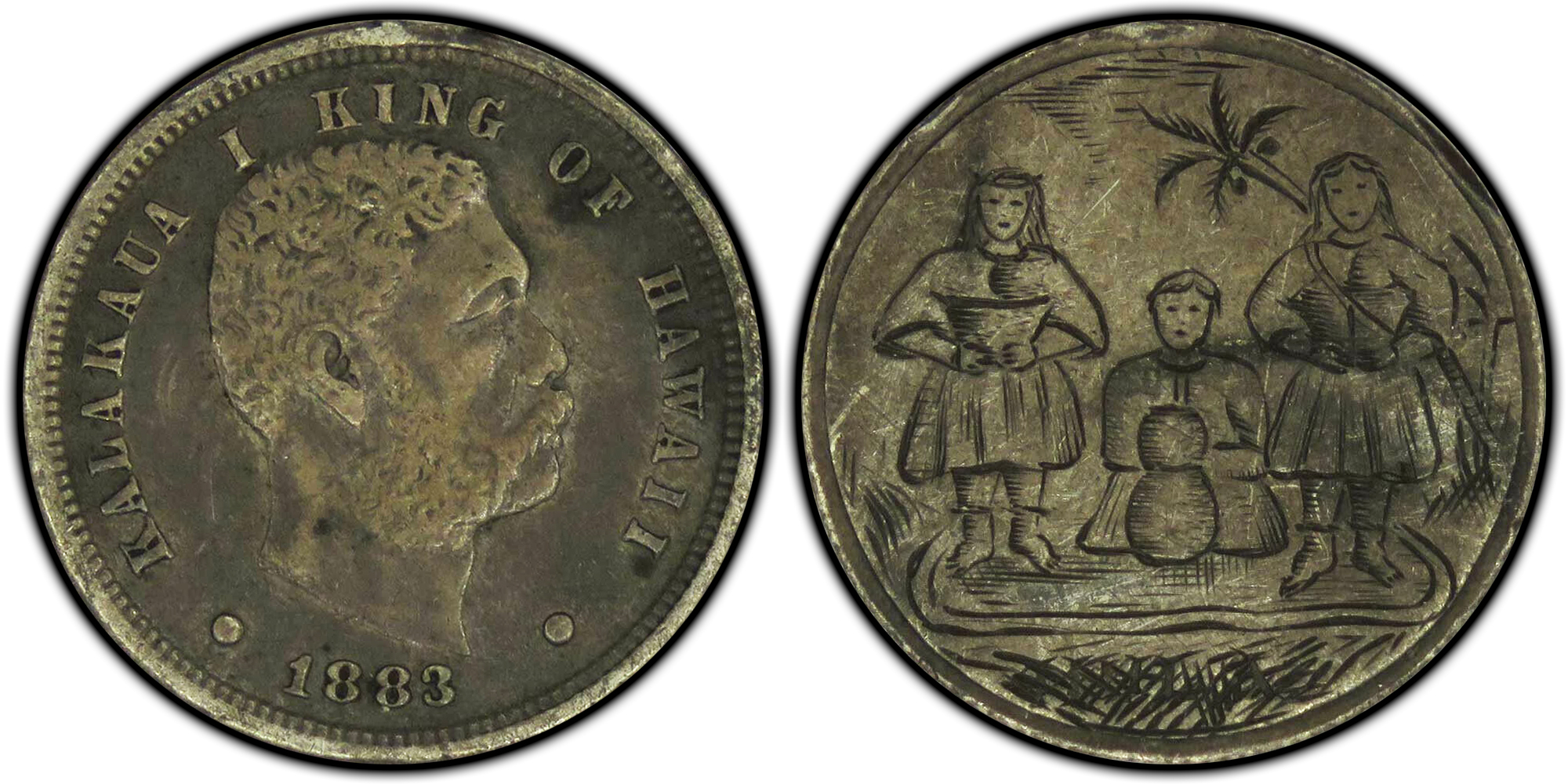 Jack Klauson "1861" Clark Gruber Double Eagle Transfer Die Fantasy Struck Over Ireland 30 Pence Token
Tagged:
Leave a Comment